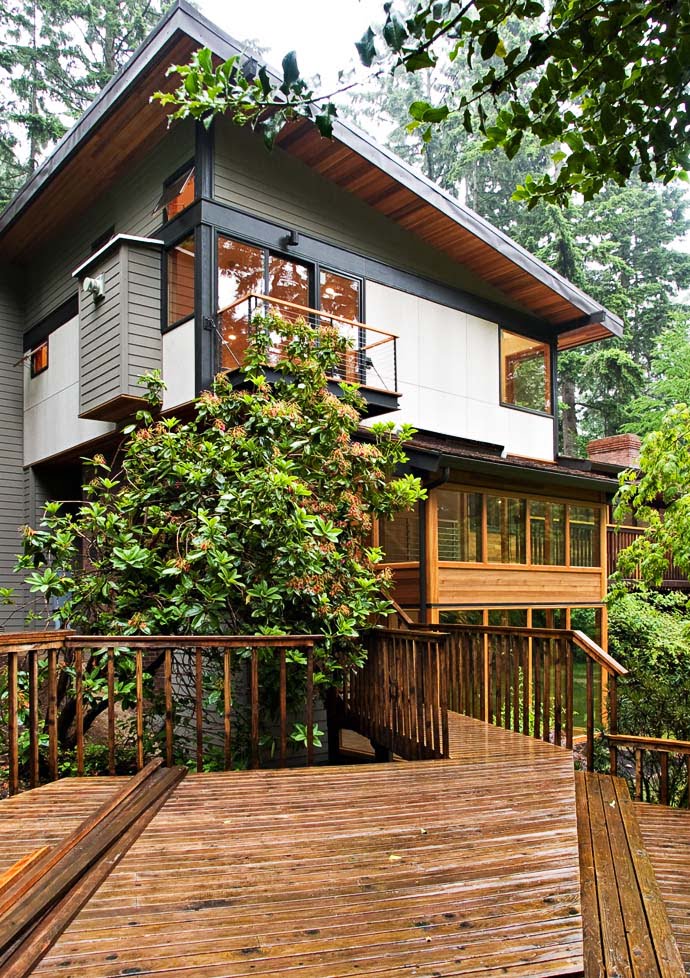 Materialized in a serene landscape, embedded in vegetation, in nature; PLACE materialized one of the most beautiful green modern classic houses in the world, deeply hidden in the forest.
PLACE is a rather special architecture studio, an award winning Vancouver architecture firm oriented towards the environment that tries to celebrate, nurture and enhance the methods of social cohesion in extraordinary manners. In their projects they work side by side with the client the entire time developing ideas and dreams into new establishments or simply into other dreams.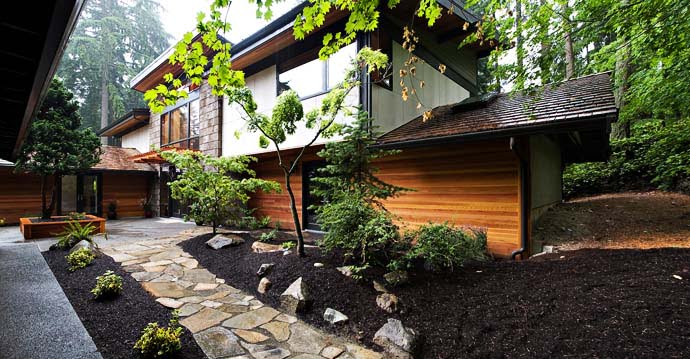 One of their soul creation it`s entitled The Harbinger, an extraordinary name for a spectacular home. The shelter is built entirely with sustainable materials whilst making no compromises on living quality and comfort; an eco-sensitive house using natural elements in an extremely beautiful and delicate environment.
The modern comfort and extraordinary spaciality has been envisioned for both entertainment and hosting, being situated on a sunny shy acre in the forest, surrounded by mature unique landscaping, a small sport court and a hot tub. The home features a humongous total surface of 5542 square foot from which the architects extracted five bedrooms, four bathrooms; each room being different entirely, comfortable and unique in a distinct manner.
We find the position of the establishment spectacular, it massively improves the whole project. Beside the forest it self the home has its own gardens which are lovely, extraordinary established and very intimate. We would love to hear your opinion regarding this green modern house subdued to wilderness.