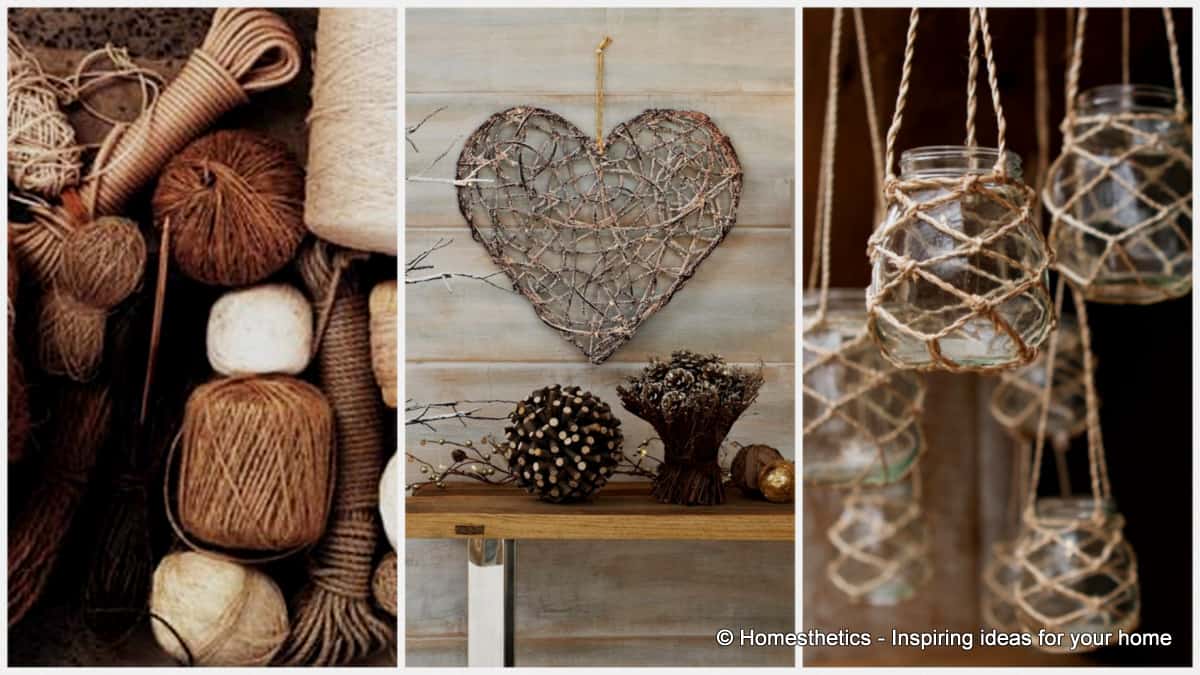 Rope and hem has always been an element that can generate around it a wonderful feeling of warmth and coziness.The natural fibers can complement any type of decoration and contrast the purity of bleach white Scandinavian wood. Associations between different elements such as rope, glass and candle light can lead to extraordinary projects that will infuse a timeless atmosphere into any interior decor scheme. The issue of diy rope crafts has been presented several times on Homesthetics in the past in articles such as:
Today we are focusing our attention to another set of 15 Beautiful Rope Crafts For Timeless Decor Ideas we have found profoundly delicate and beautiful in their simplicity. Enjoy the list and choose your favorite craft today.
1. a classical diy rope mirror frame
You can transform an old vintage mirror you are keen on keeping in the family by adding a thick rope frame. Use this wonderful natural material to create the hanger for the mirror as well and place your craft in an airy natural lit room for it to really shine.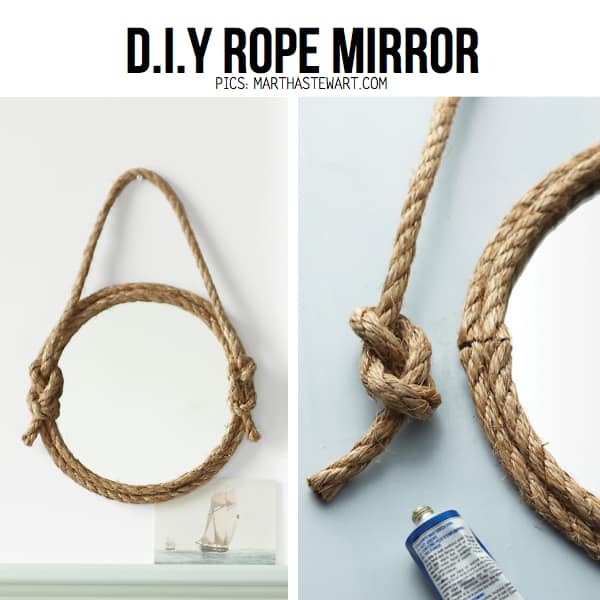 2. elegant glass and rope diy candle holder
Candles warm up our souls and infuse wonderful fragrances into our abodes. Thus the actual support of the candles is important as well for the overall image expressed in your decor. Choose to associate glass and rope for a very complex yet subtle creation.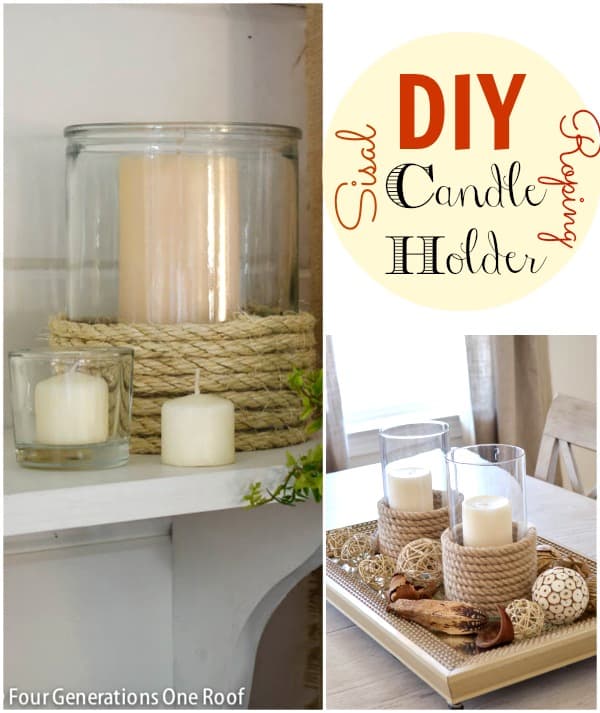 3. am intricate gorgeous rope wall decor
This particular craft is so beautiful it takes your breath away. But its complexity lies beyond the actual intricate pattern and is completed by the beuatiful nature of the material itself.Let the creation breath on an empty wall and do not associate it with heavy objects.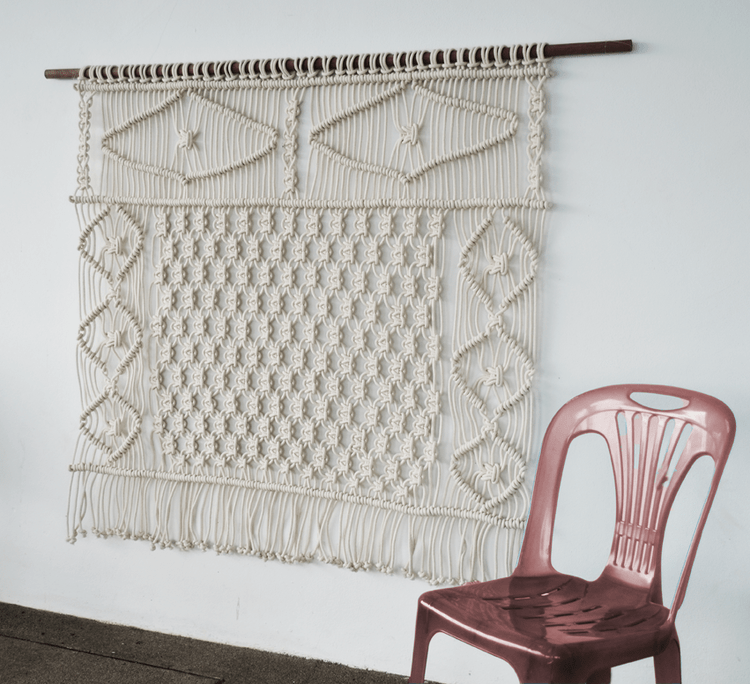 4. thick rope towel ring
A single ring made out of thick rope can express so much beauty and elegance in one swift creation.Associate it with weathered wood and you've got yourself a winner.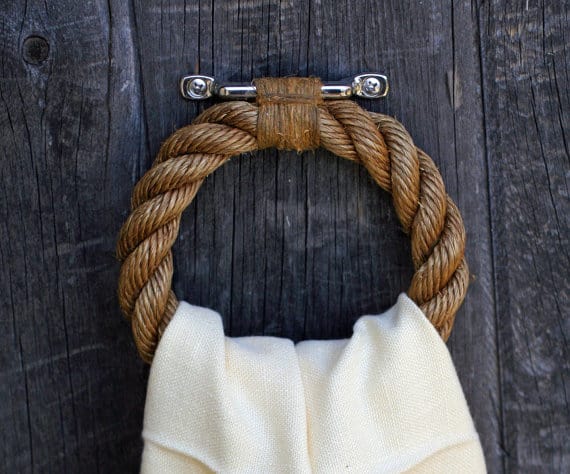 5. an industrial looking lighting fixture
A vintage decor deserves a proper lighting fixture, one expressed in the same manner and style.Rope, wood, metal and light all merged into a bold eclectic creation.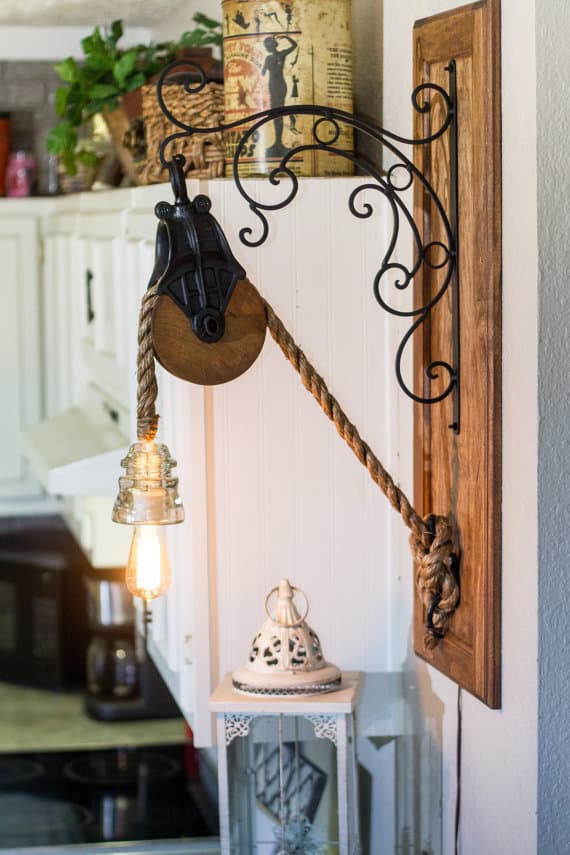 6. delicately decorated candle holder
Another wonderful example of how to decorate a glass candle holder with natural rope.You can use a hot glue gun to create any type of decoration or pattern on the glass container.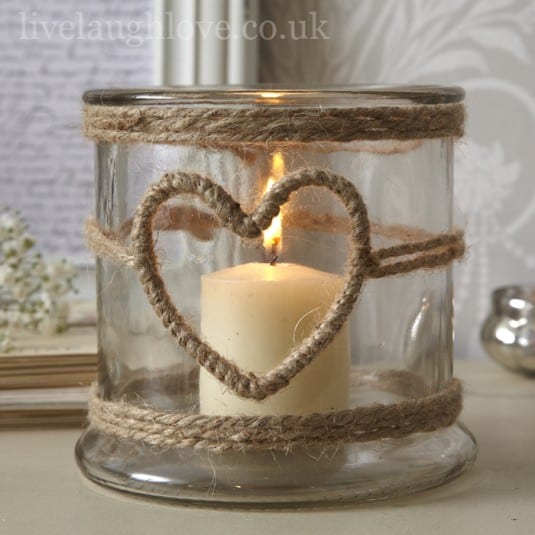 7. creative modern space dividers
The example below features a wonderful example of offering identity and flair to a public space.The same idea can be applied to an open plan home where you can use rope to separate different functional spaces. You could also use a rope wall as a support for climbing vines.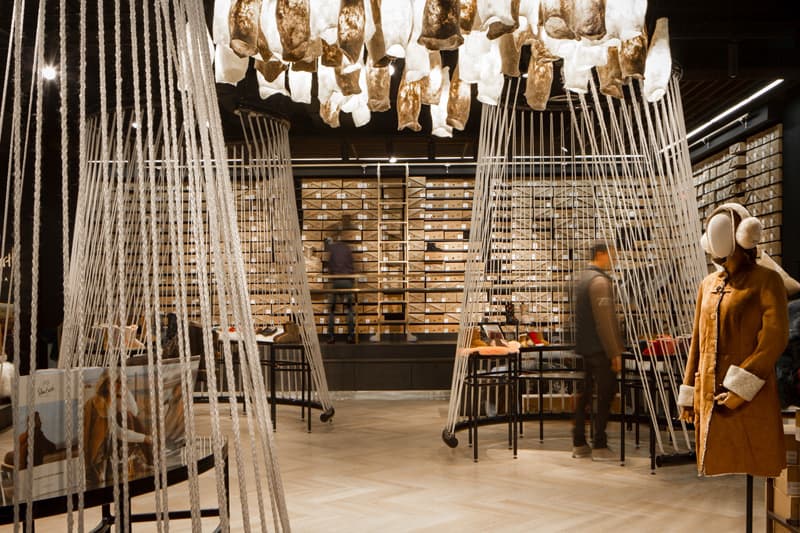 8. a sturdy chair revamp
You can recycled an old chair and redo its bottom by using thick rope in a woven form. You might even like the effect so much you might want to change up eevry single chair in your home.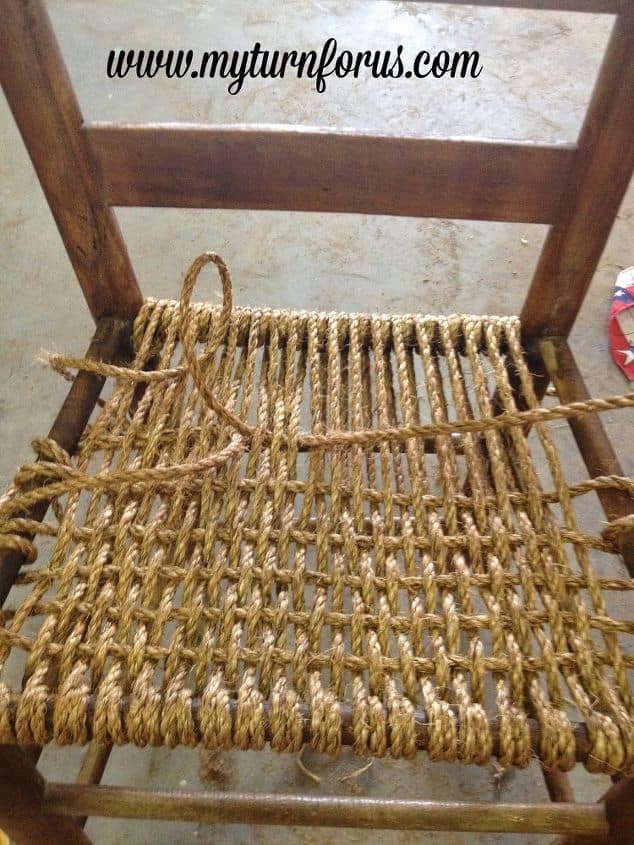 9. rope woven glass jar holders
Use mason jars and rope to create wonderful luminaries for your front porch or to create a complex chandelier for the dinning room area.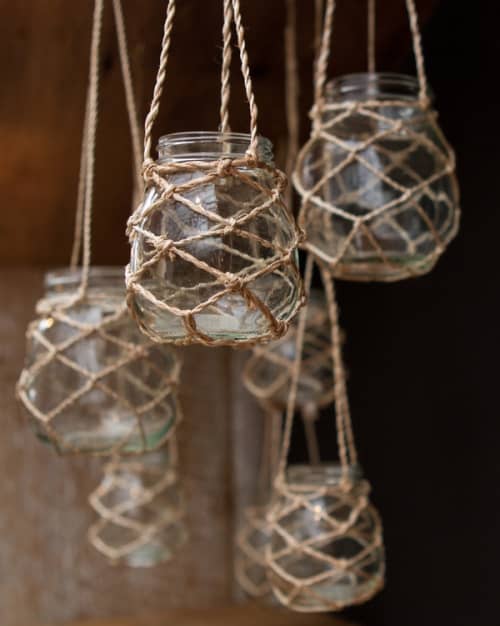 10. BEAUTIFUL diy rope sign
Recycle  old wooden pallets, clean the wood up and use a hot glue gun and rope to illustrate a beuatiful message you can use to decorate your blank walls.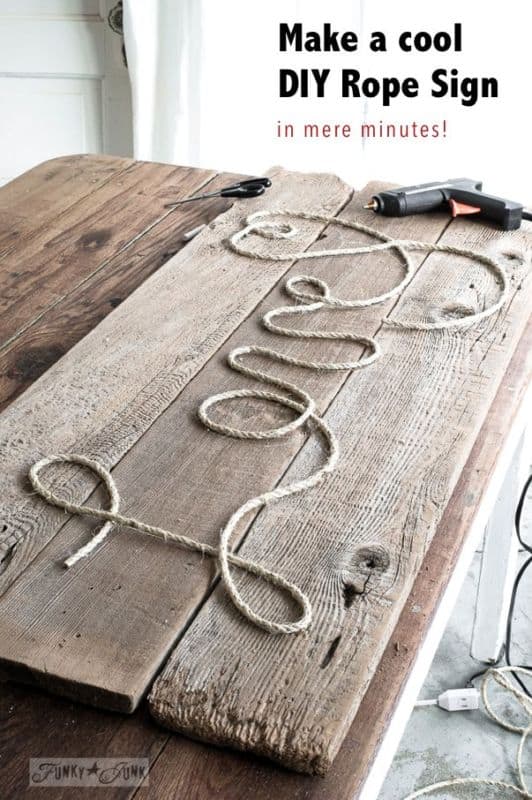 11. cozy outdoors rope covers ottomans
Although using old car tires indoors is considered to be unsafe and toxic, the same idea does not apply outdoors.Use a large quantity of rope to dress up the tires and create cozy ottomans suitable for your backyard.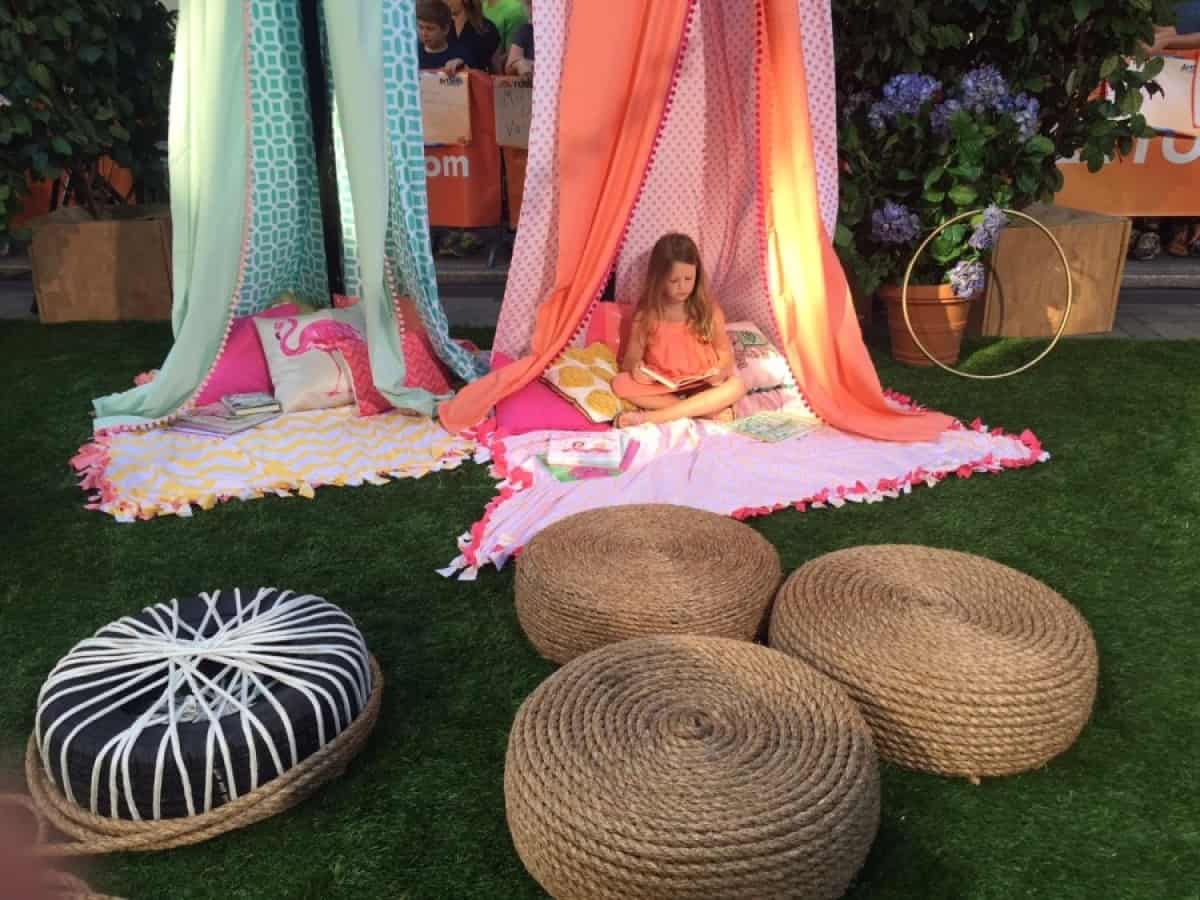 12. a nautical themed picture frame
Surround a wonderful family picture with a layer of rope and decorate it with shells for a nautical touch.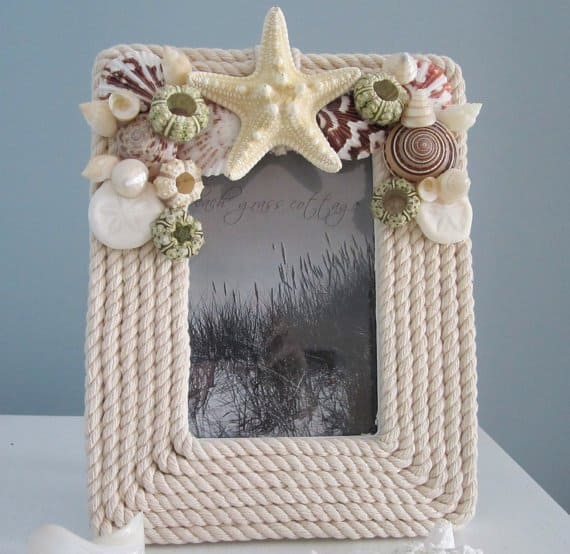 13. a different type of DREAM-CATCHER
Invest time in creating a beuatiful dream catcher and diversify the model as you go along and improve your technique.Use beads, feathers and other decorative pieces to embellish your craft.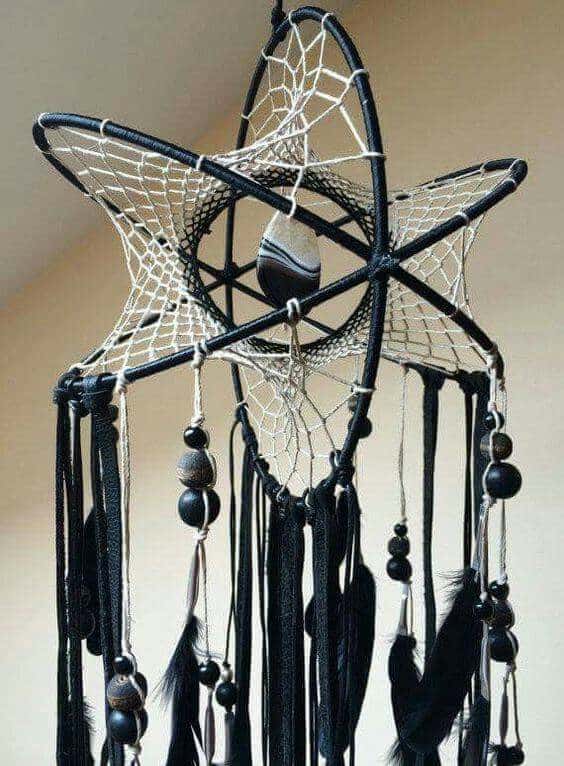 14. such a wonderful rope decoration
A Scandinavian decoration that uses rope in a loving shape and intricate texture.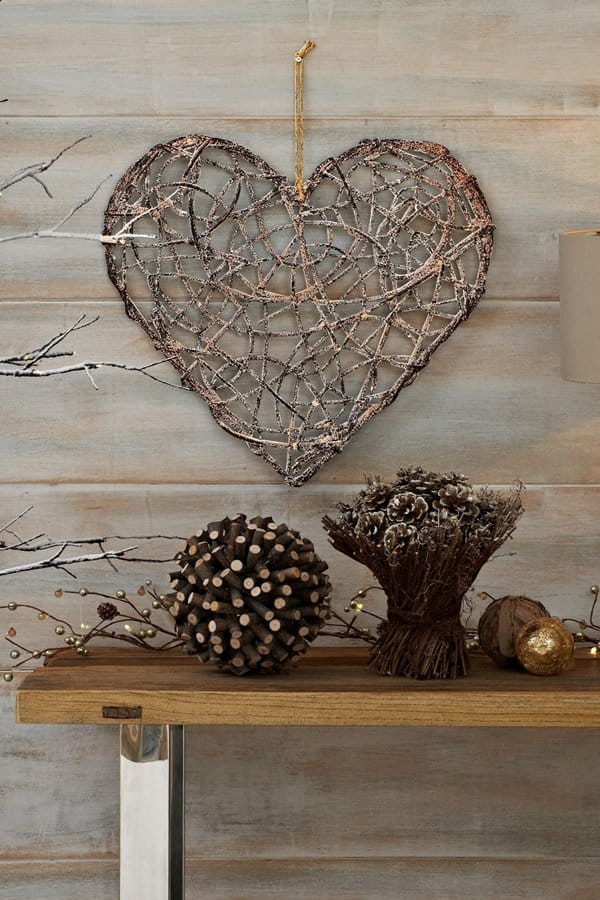 15. the perfect decor for your bedroom wall
We conclude our selection with another delicate craft suitable for your blank walls. This particular design embellishes the headboard wall and draws the entire focus of the room to it.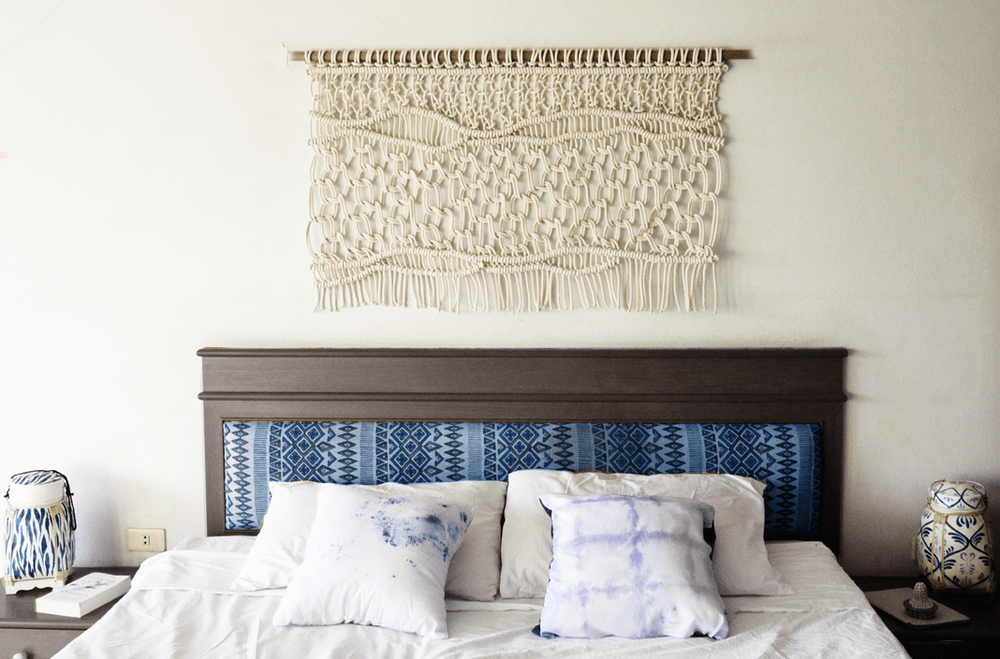 Choose your favorite from he rope crafts featured above and leave your valuable feedback in the comment section below.