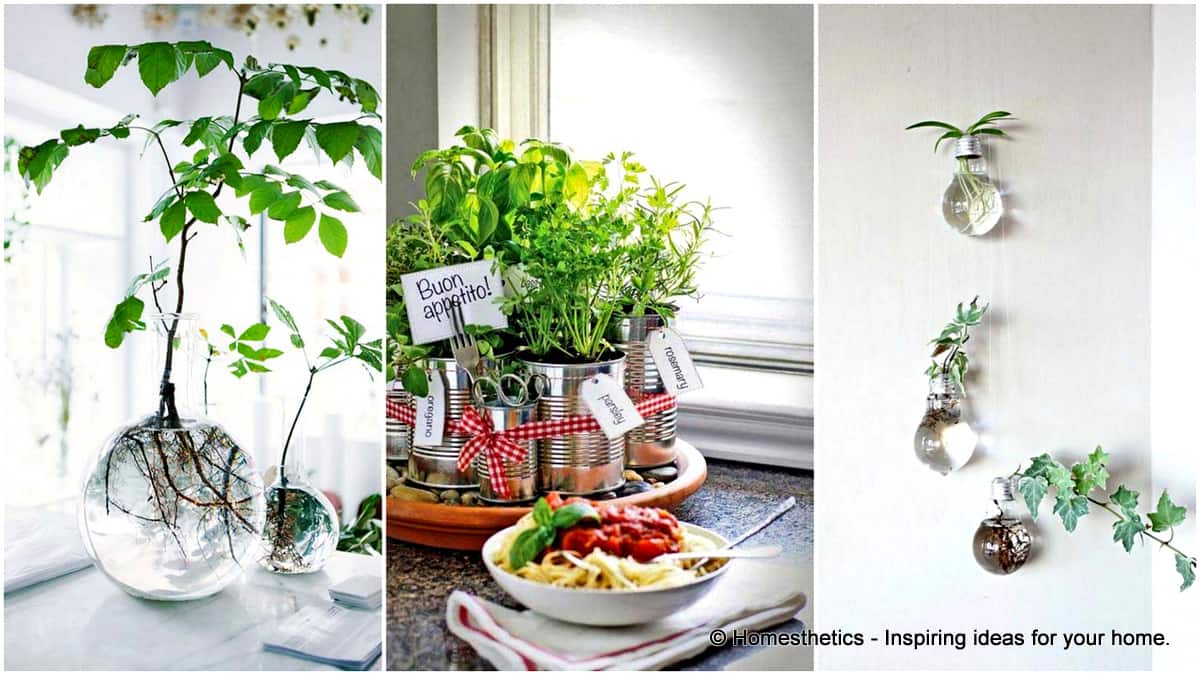 The really simple addition able to transform your interior decor beyond belief is probably one of the most accessible as well : the indoor mini garden. Greenery comes in various packages, you can grow them from seeds on and document your story towards an airy, extraordinary decor.
There are certain plants that are recommended indoors but succulents from the cactus family are the superstars right now, small yet voluptuous looking the plants require low maintenance and they`re really easy to multiply, offering the inhabitant a chance to create small universes of greenery with little to no costs.
RELATED ARTICLES
Invite Nature In With 31 Incredible Indoor Plant Ideas
Welcome Spring With 20 Creative DIY Garden Projects
25 Awesome Indoor Garden Planting Projects To Start In The New Year
25+ Smart Miniaturized Indoor Garden Projects That You Would Really Love
A gallery follows showcasing creative ways to realize your very own indoor garden, cast a glance, pick your favorite!
#1 Simple geometric motifs can sustain greenery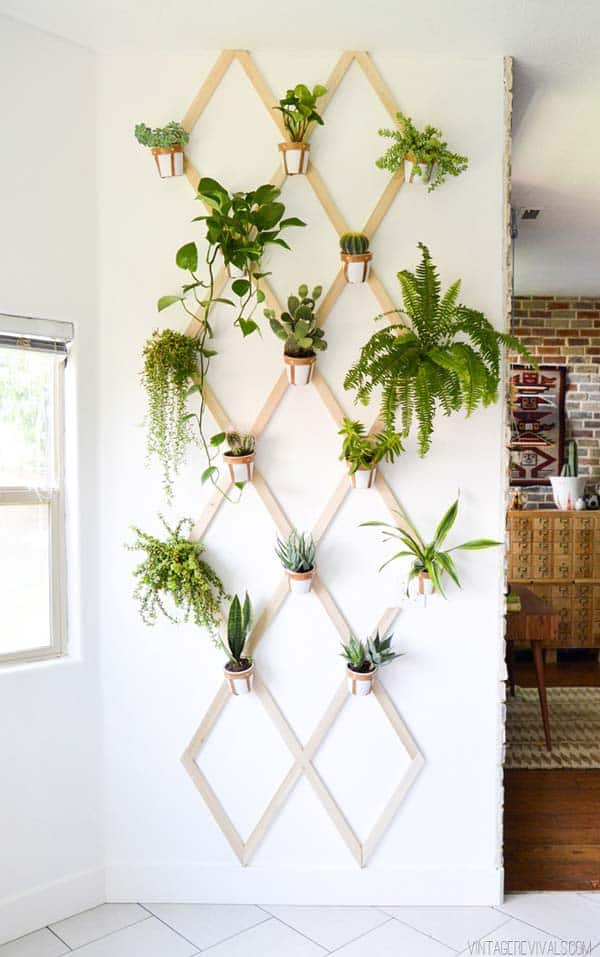 A simple geometric motif can double as support for your existing and future flower pots. Let your decor evolve with greenery, at once.
#2 Take advantage of the sculptural nature of vegetation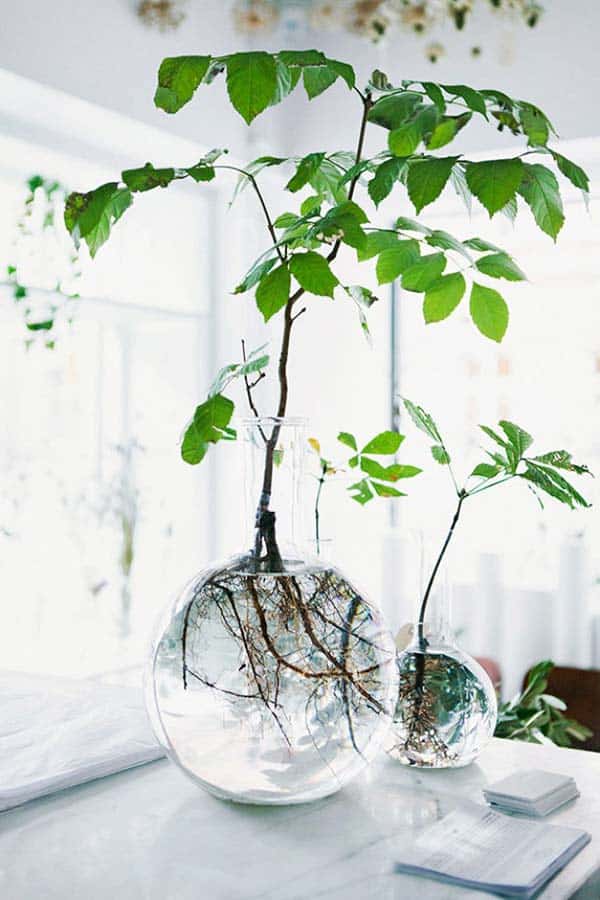 The sculptural nature of roots and the complexity of nature is incomprehensible beautiful, whether you`ve found a plant that can live in water or you`re just multiplying some of your existing species, take a moment and admire the green realm. Splendid.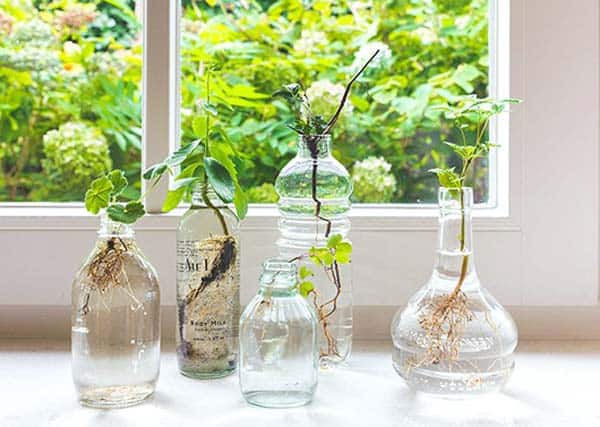 Variety often emphasizes design, notice how different roots in different glass containers create an outstanding composition.
#3 transform your bathroom with ordinary shower caddy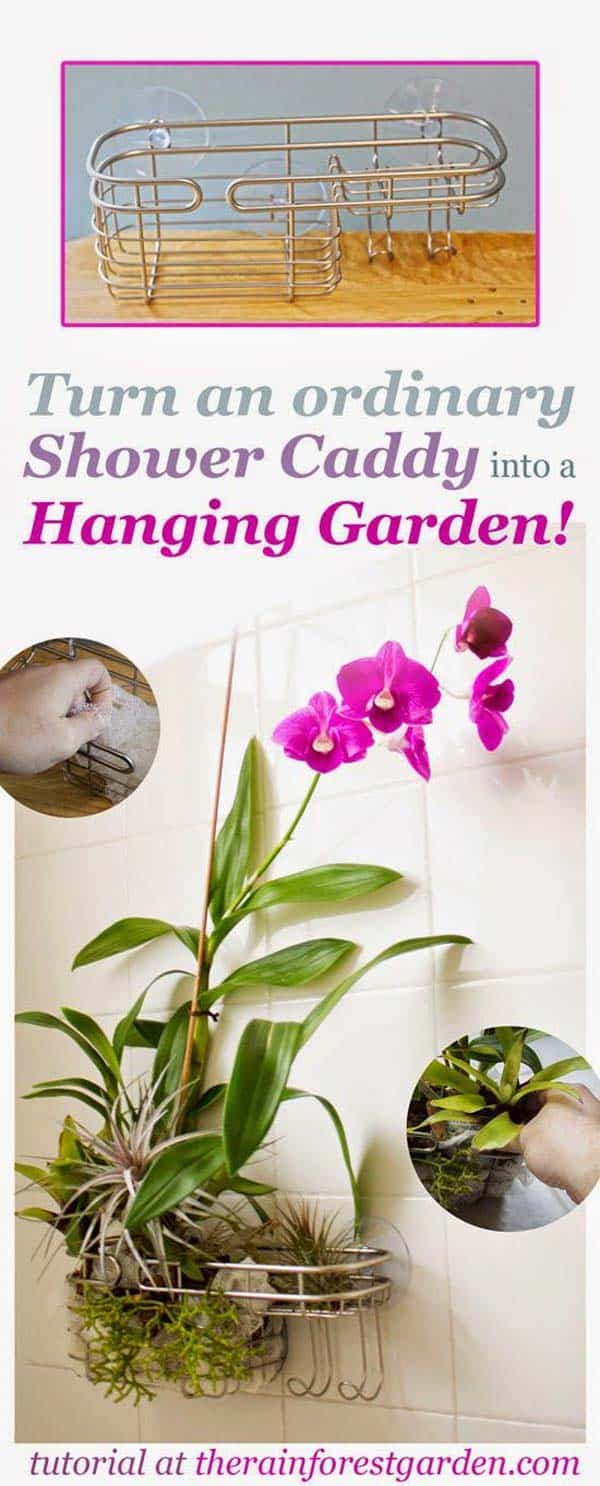 A simple to realize, inexpensive and beautiful addition to any interior design.
#4 suspend GREENery in a superb composition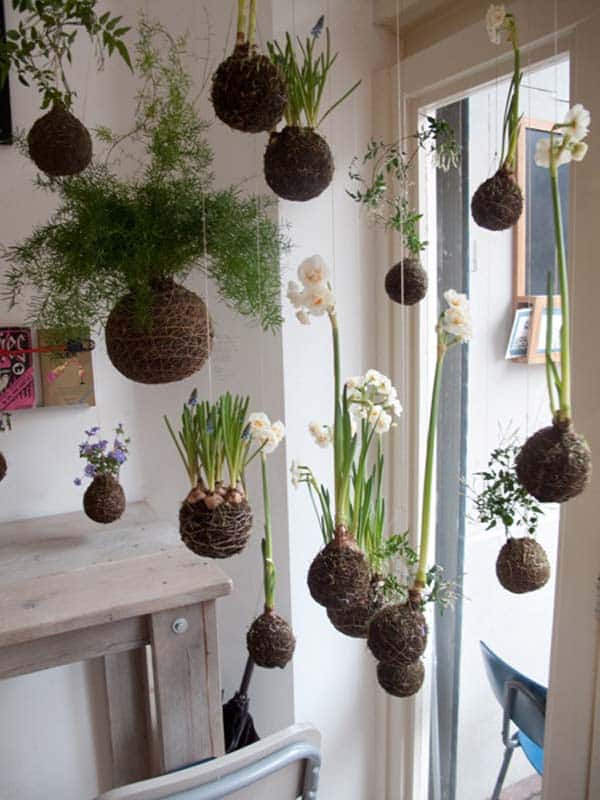 Spring can boosts the world at different scales, surprise your decor with a levitating flower installation.
#5 nestle succulents in an old picture frame

Succulents are all the rage right now and one could easily understand why. Their require little to no maintenance and they offer an image that can`t be overlooked. Remarkable plants these succulents.
#6 realize a miniature pond in a transparent cup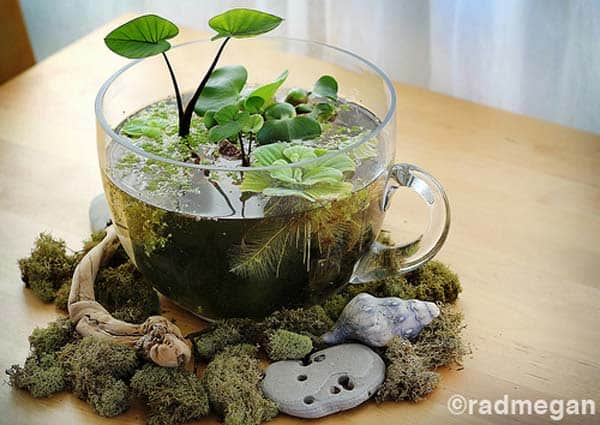 A small universe can be created, all one translucent cup.
#7 low MAINTENANCE plants can Work beautifully in indoor gardens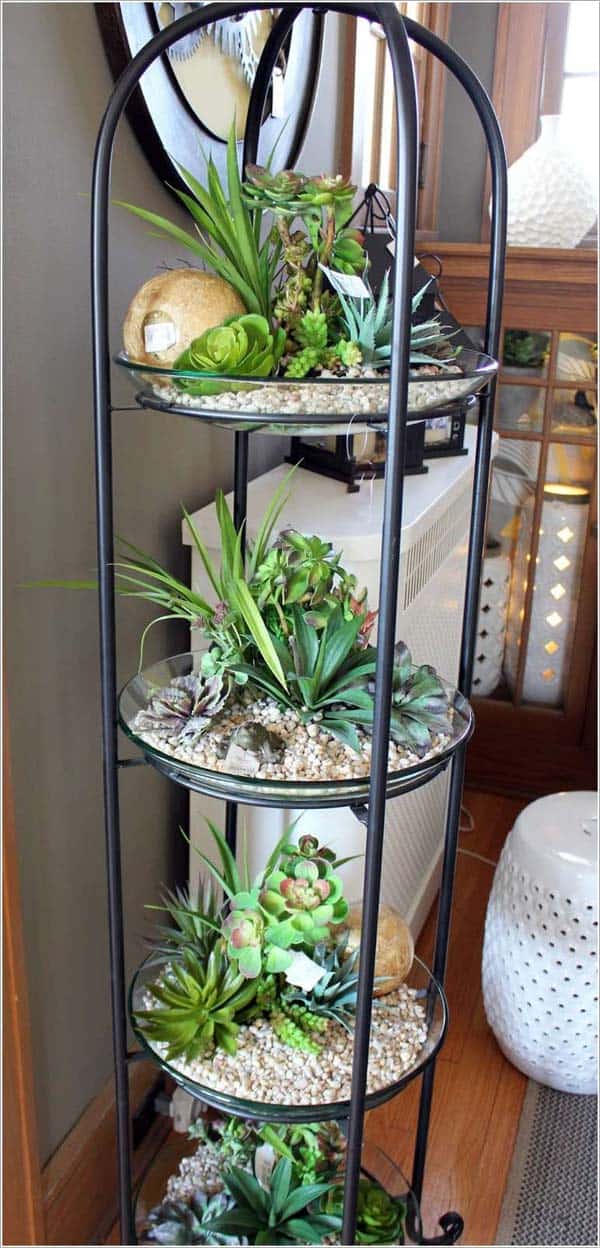 Use mundane elements that you`ve previously overlooked in your decor, greenery might make them shine.
#8 an old dresser can adorn plants in all their beauty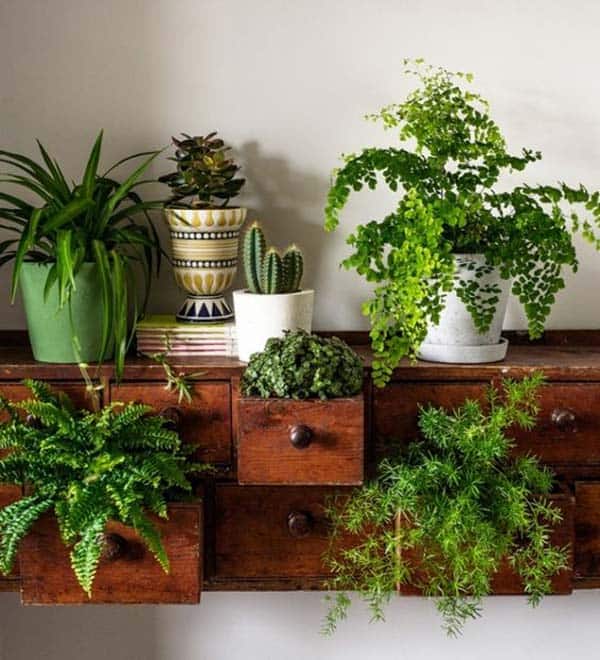 Old pieces of furniture are often hosts for something new, full of life.
#9 RE-PURPOSE wood and mason jars in a vertical garden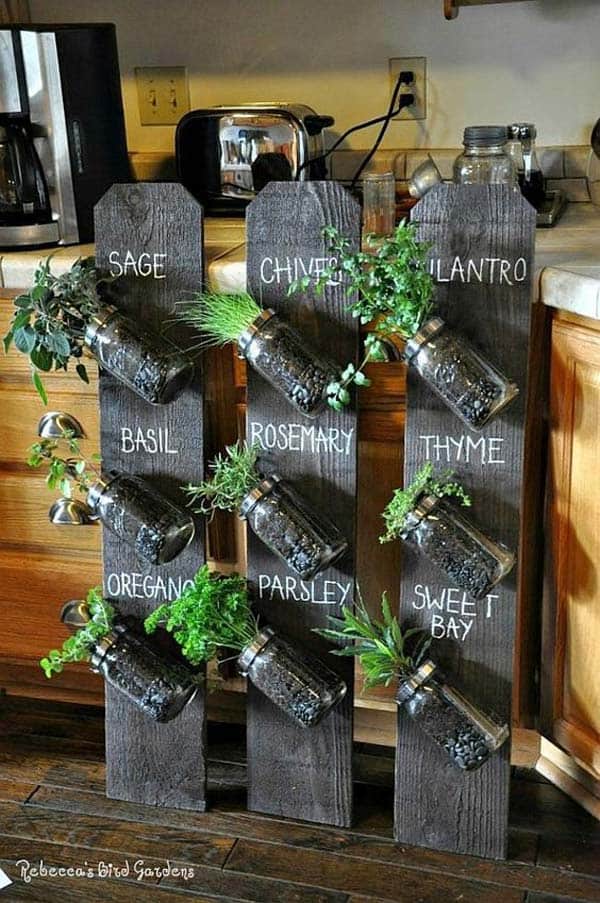 A composition containing a few pieces of wood and mason jars can offer you plants to cook with, in your kitchen, fresh, at your grasp.
#10 color and vegetation can transform your balcony beyond belief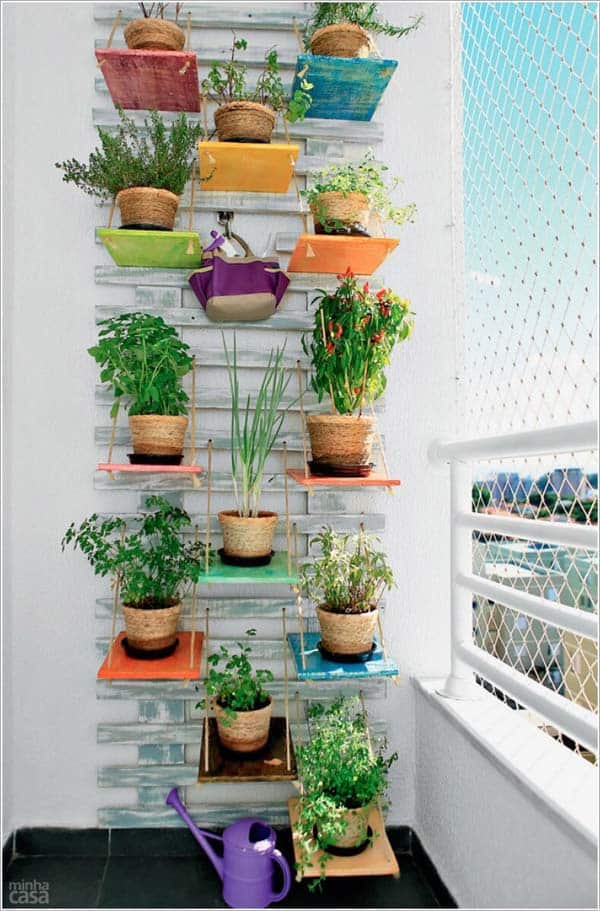 There are simple solutions to transform your balcony into a really beautiful, pleasant space; the most beautiful settings do contain greenery and airy, fresh atmosphere, put that on a white, stark background and add a little color through colored flower pots or simply, flowers, and you have the recipe to success.
#11 three wooden pallets can make a new potting station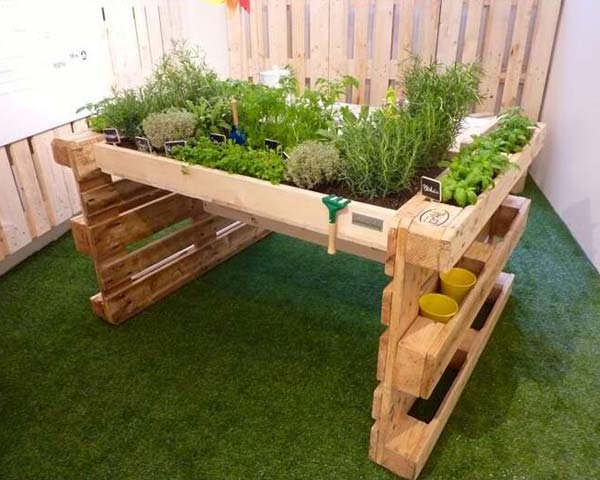 #12 indoor fairy tale garden out of an old side table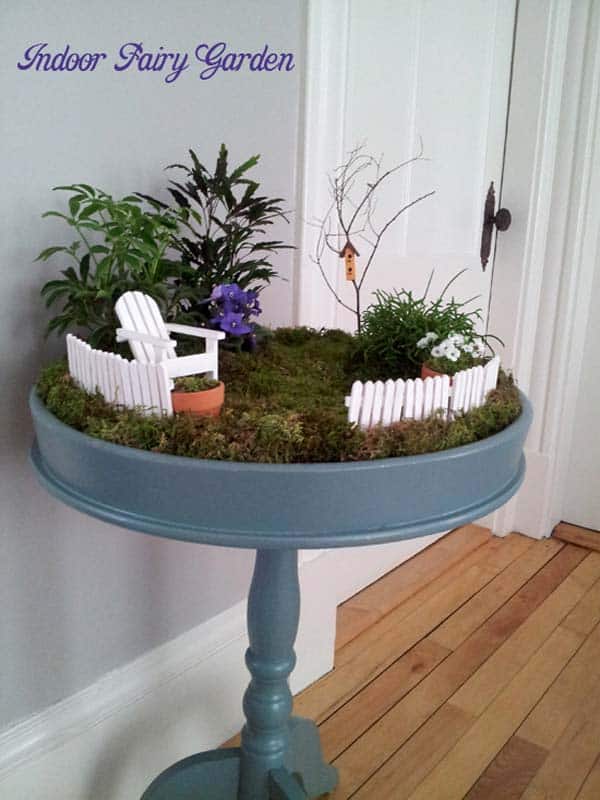 Color on an old piece of furniture can change it entirely, greenery can redefine it .
#13 create privacy with a curtain of flowers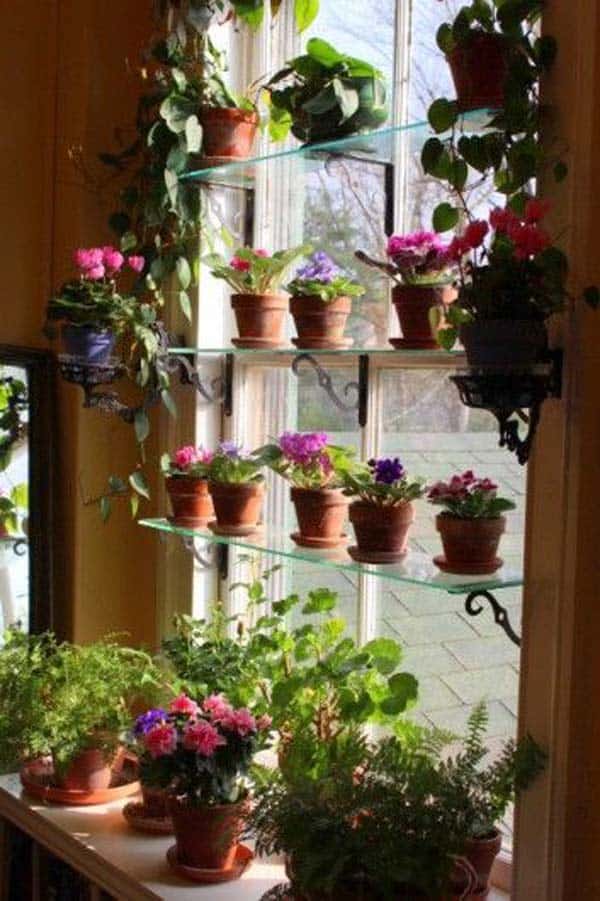 Curtains or blinds are not the only privacy screen you can install on your window despite popular belief, choose one that offers your fresh air and an extraordinary focal point in your decor.
#14 RE-PURPOSE an old lantern into a fairy tale garden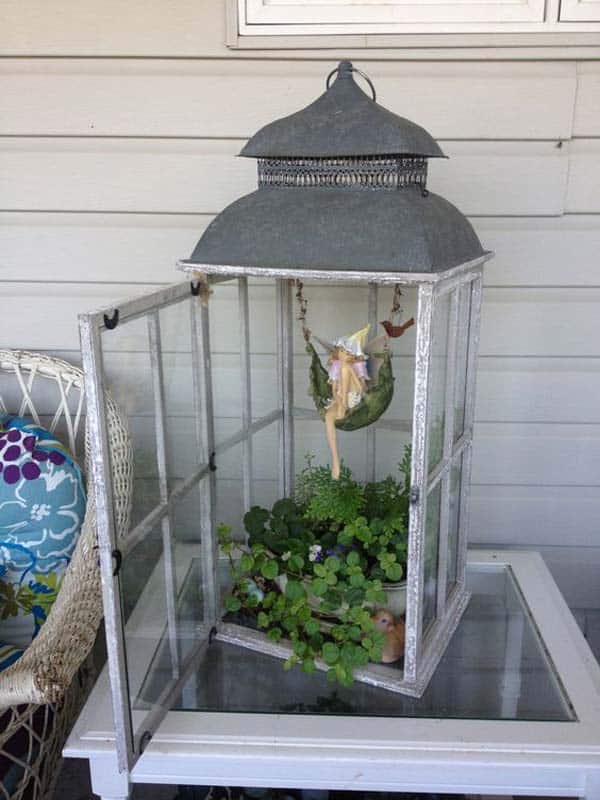 A simple eye-candy that you can realize in a matter of minutes, greenery is all you need.
#15 SPLENDID light bulb INSTALLATIONS can really bring something new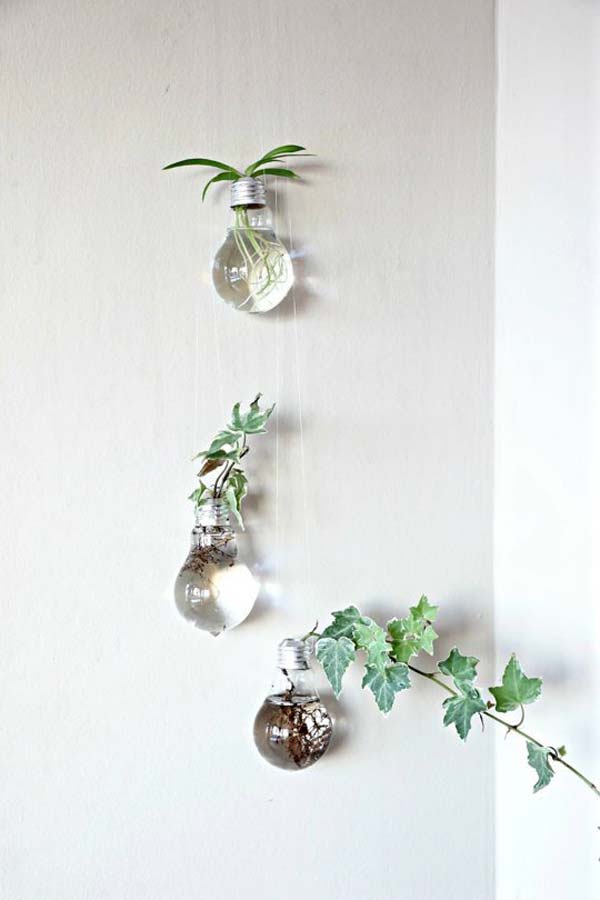 Patience is required while you maneuver small glass items but surely is rewardful. Position the installation in a safe location and enjoy it.
#16 RE-PURPOSE tin cans as pots for new aromatic plants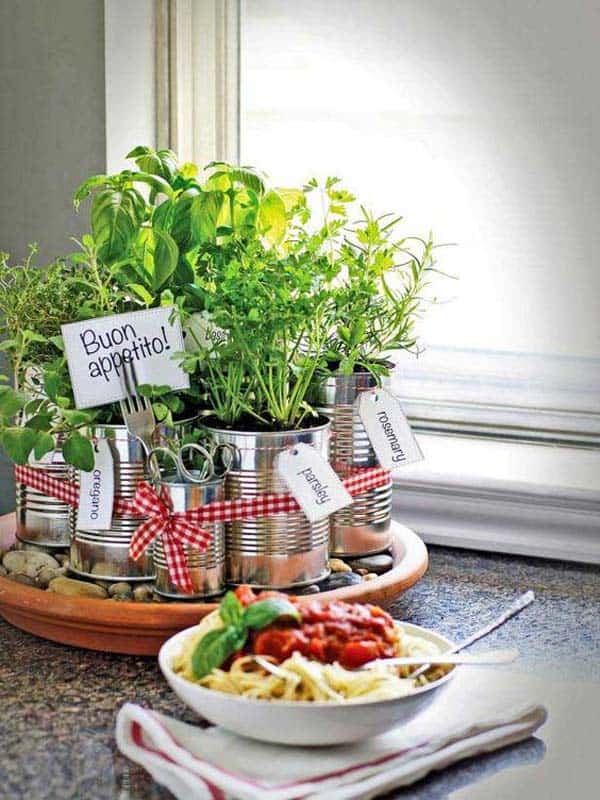 Use tin cans to nestle aromatic plants on your counter. Ready, at your grasp.
#17 nestle small plants by your kitchen window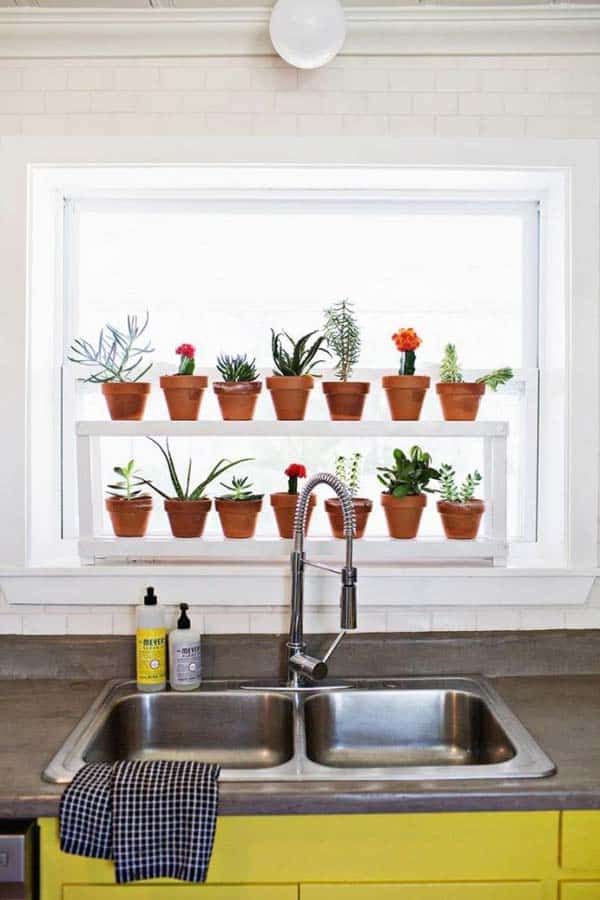 #18 transform your FRONT porch with potted plants

Vegetation on your front porch can be the most inviting decoration on your porch, use it to your advantage, make it extraordinary.
#19 hanging pots FEATURE an inspiring awe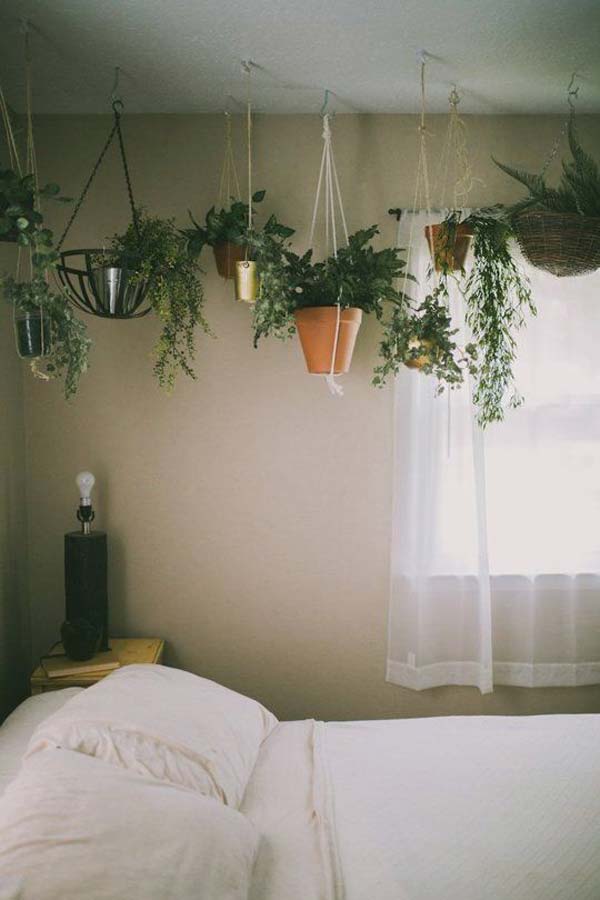 #20 get creative with small vertical flower pots ensembles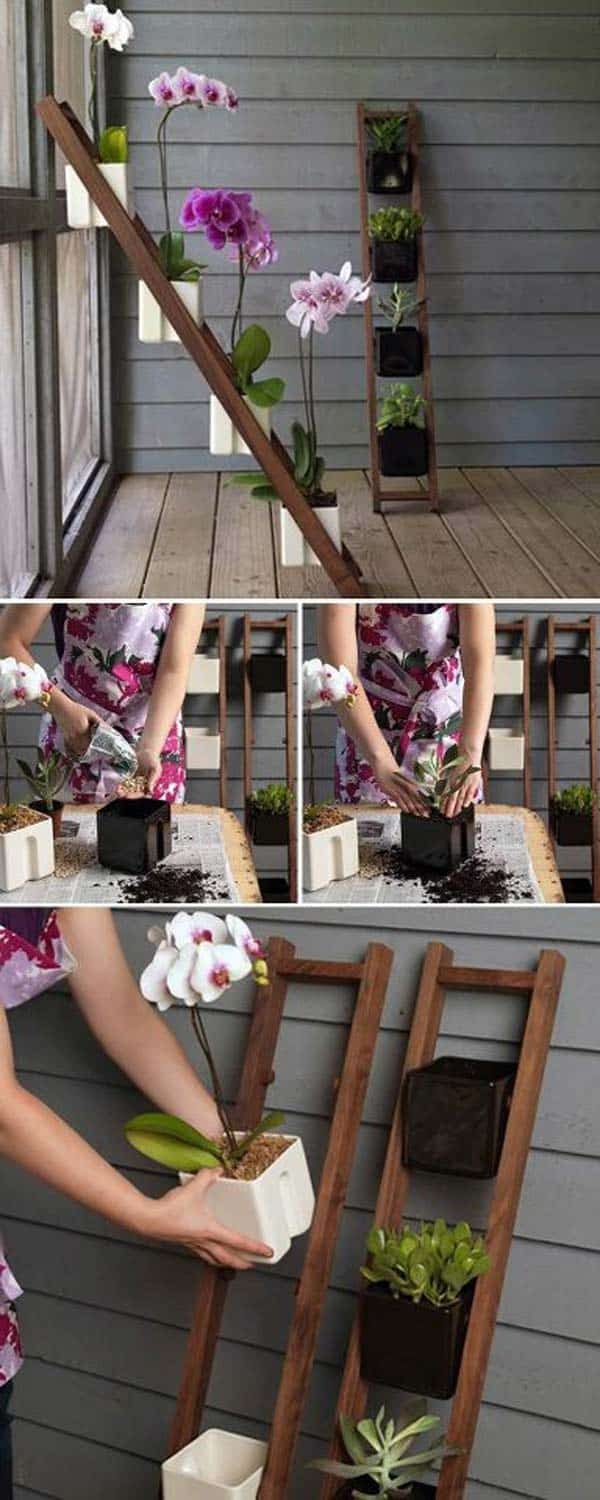 #21 driftwood toys and slices of wood can nestle heaven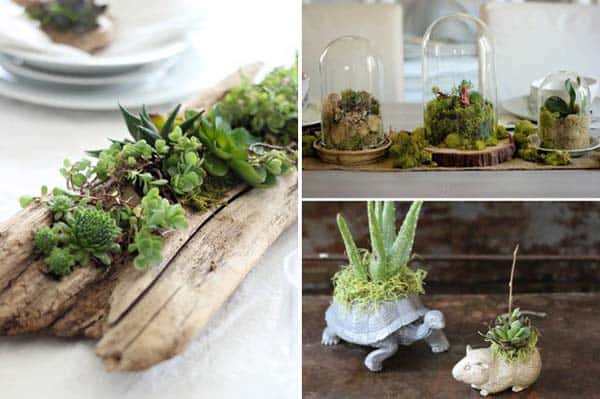 Succulents can be adorned into driftwood, old toys or wooden slices. Get creative with simple elements and make a change in your decor.
#22 transform a wooden pallet into a green oasis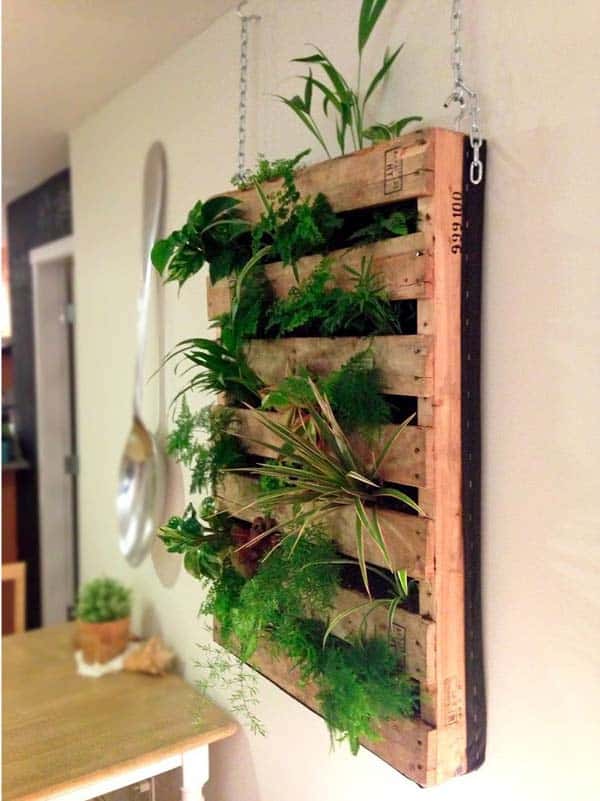 A wooden pallet can become a green vertical garden in a matter of minutes.
#23 clean up tiny jars and use them as flower pots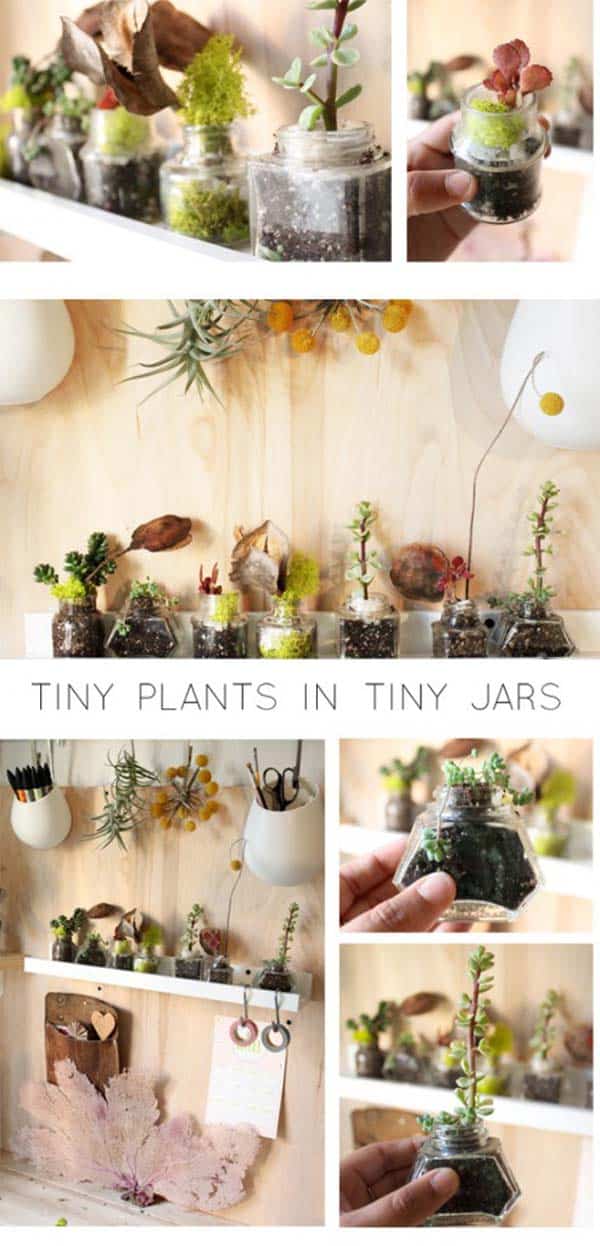 Tiny recipients with tiny plants .Splendid decor.
#24 redefine the word coffee table decor with a miniature garden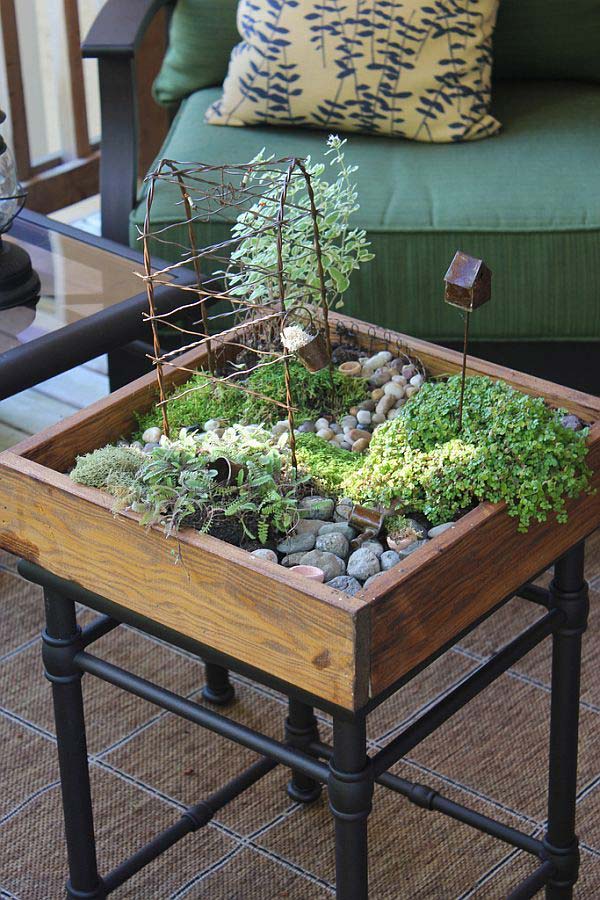 Greenery is really something extraordinary, something worth cherishing , protecting it and worth nestling in our homes. Start slowly with a few plants, choose pet-safe low-maintenance plants and let them embellish your decor.
What do you think? We would love to hear your opinion on these indoor mini gardens in the comment section below.