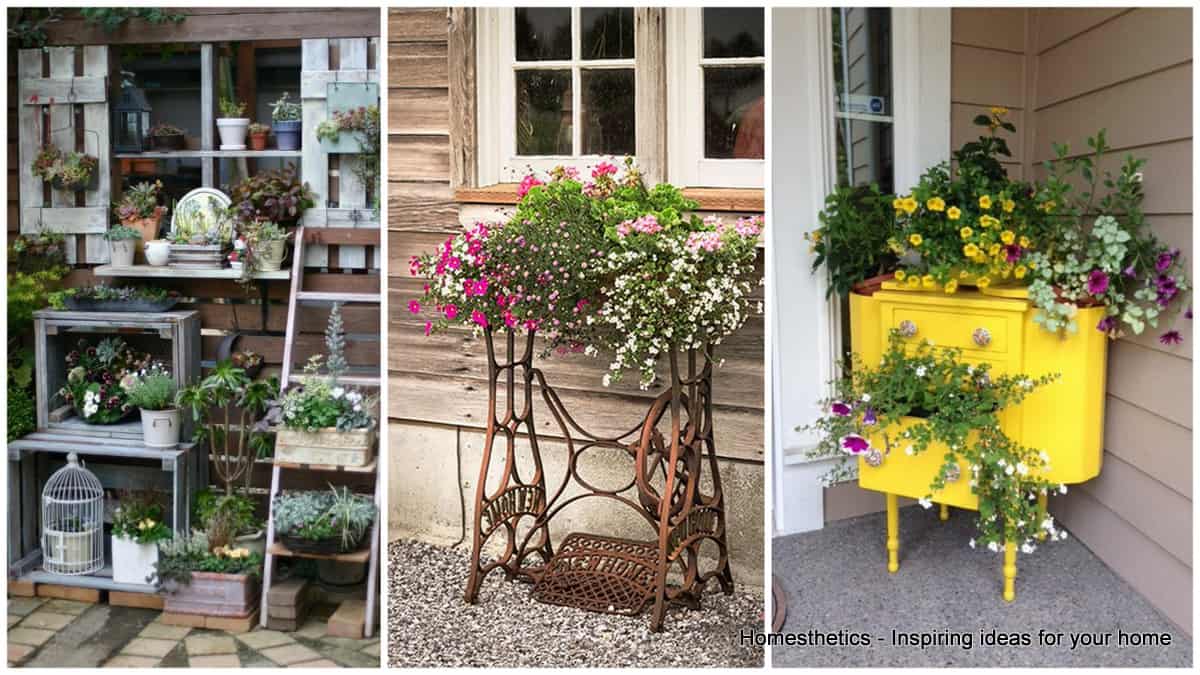 Most of us aren't lucky enough to own a large garden or backyard, thus making the displaying and adding of plants for shading, oxygen and decor very difficult. Planter stands come in to save the day, offering enough room for exposing various planter pots that will animate your yard. Finding the proper one can be tricky though and may cost you a few dollars, reason for which we have searched for cheap plant stand alternatives that can help you in this quest.
The possibilities are various, from cinder blocks that can be arranged in interesting compositions to recycled colorful furniture pieces and wooden ladders that hold and display your wonderful tiny plants.
Choose the best alternative for your and your home and leave your valuable feedback in the comment section placed at the end of the gallery.
Planter Stand Alternatives
1. use cinder blocks as a method of displaying flower pots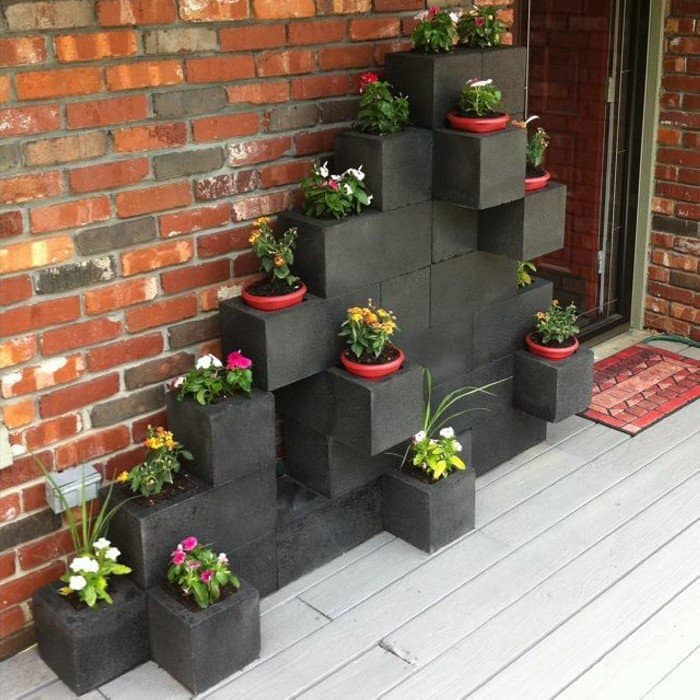 2. PVC tubes can fulfill the role of herb planters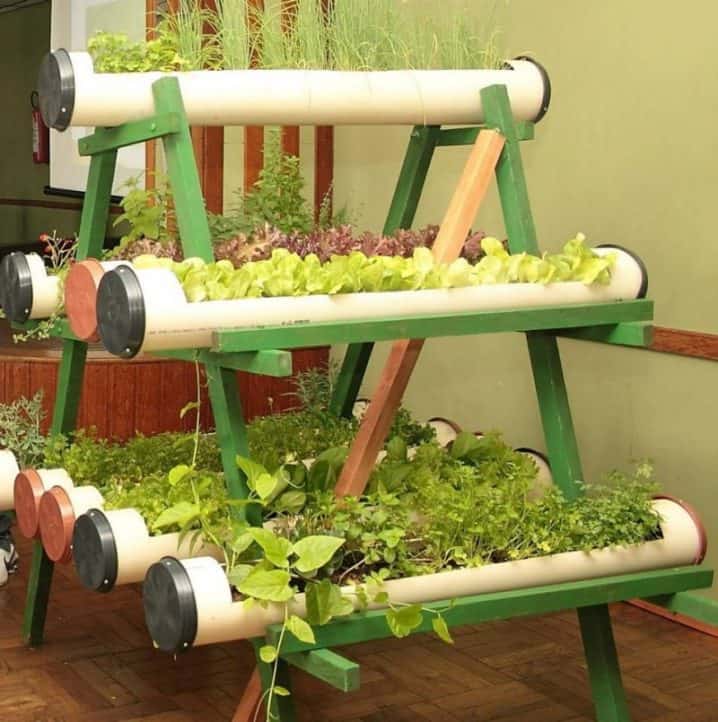 3. try to display plants on a vertical plane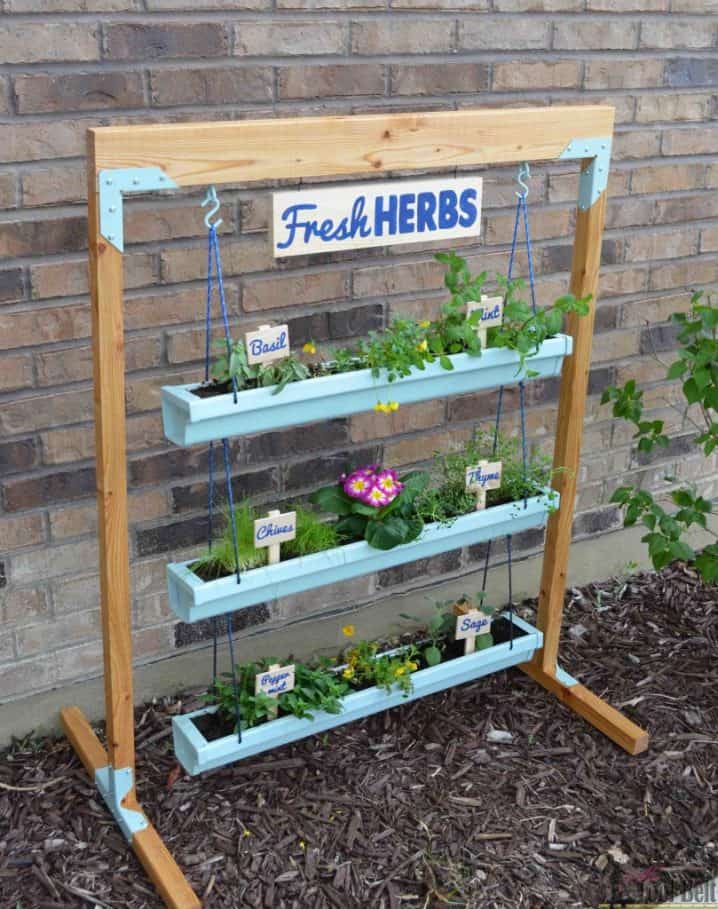 4. use recycled wood and wooden crates to host your greenery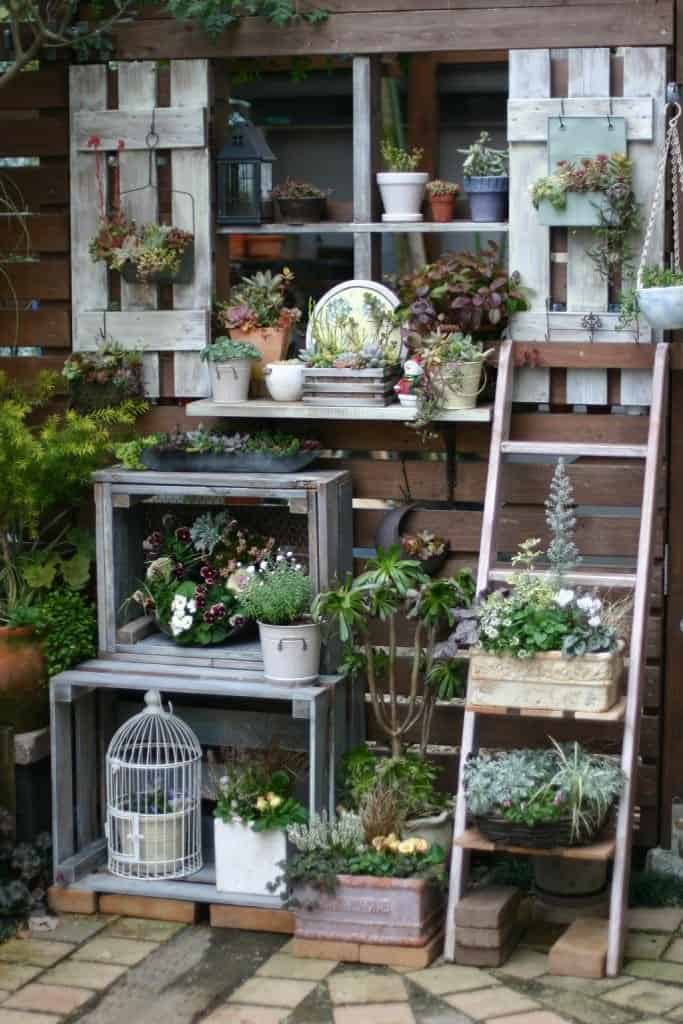 5. wooden crates arranged on the garden wall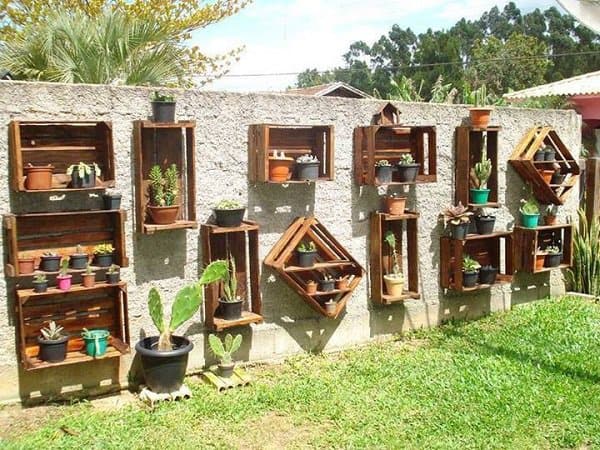 6. gorgeous old crates arranged in a plant display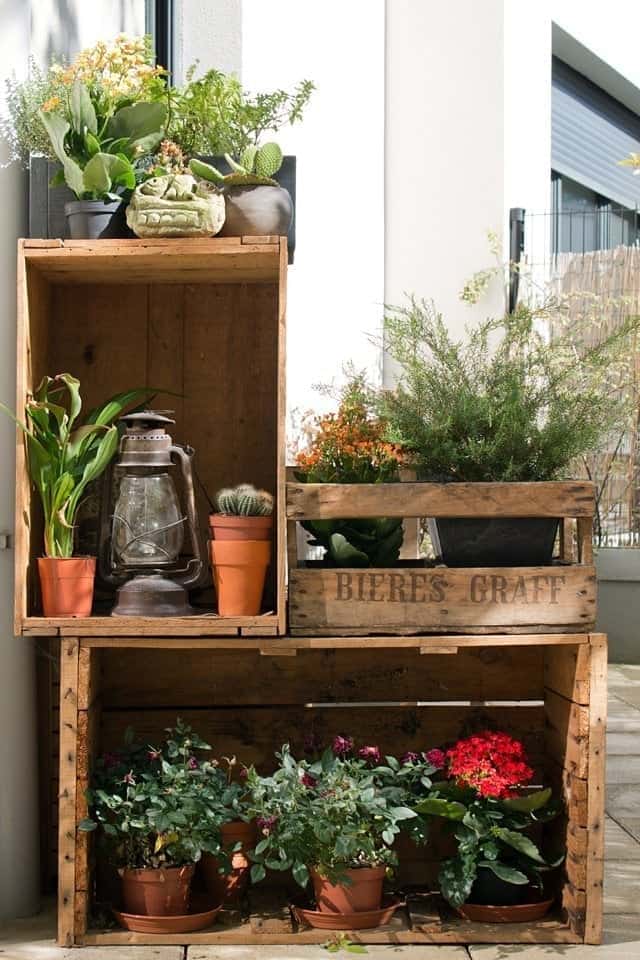 7. wooden frames capturing the beauty of greenery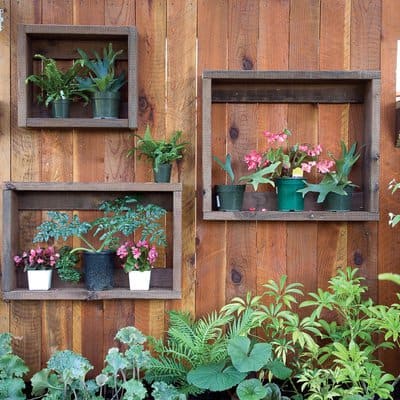 8. cable roles stacked to hold planters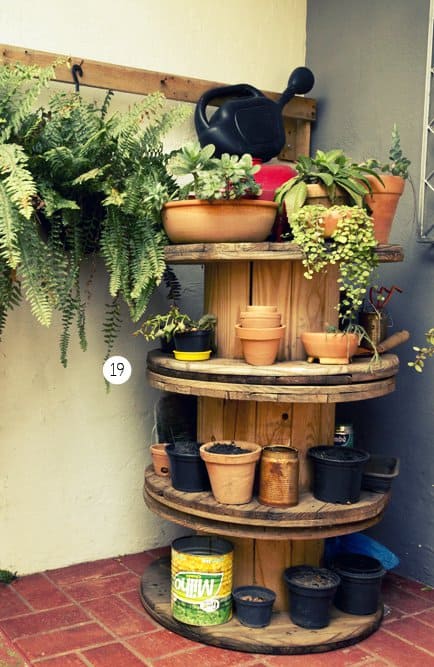 9. use the back side of a wooden pallet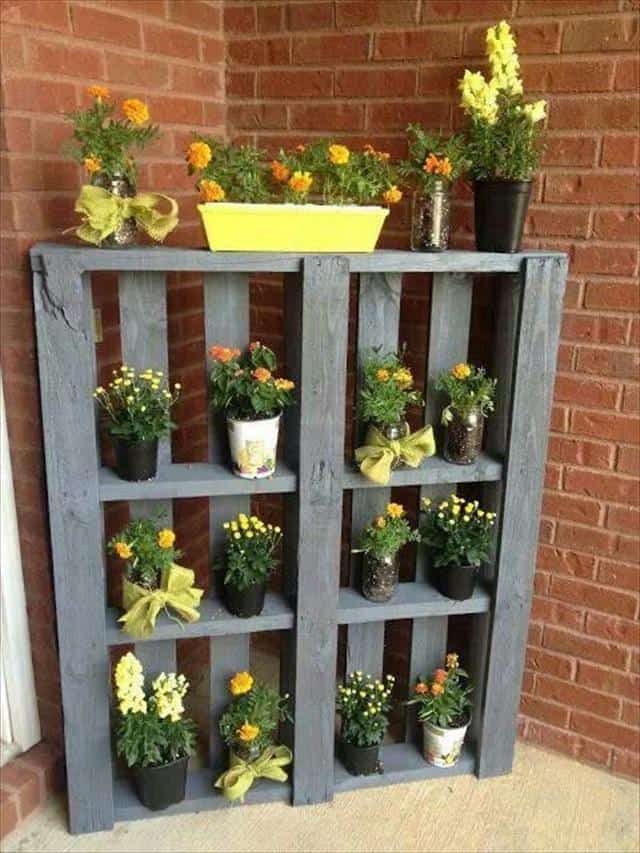 10. on old sewing machine has taken on a new role in your yard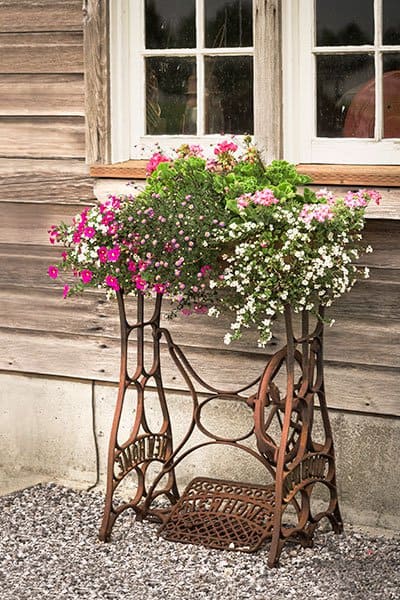 11. wooden ladders are so versatile and beautiful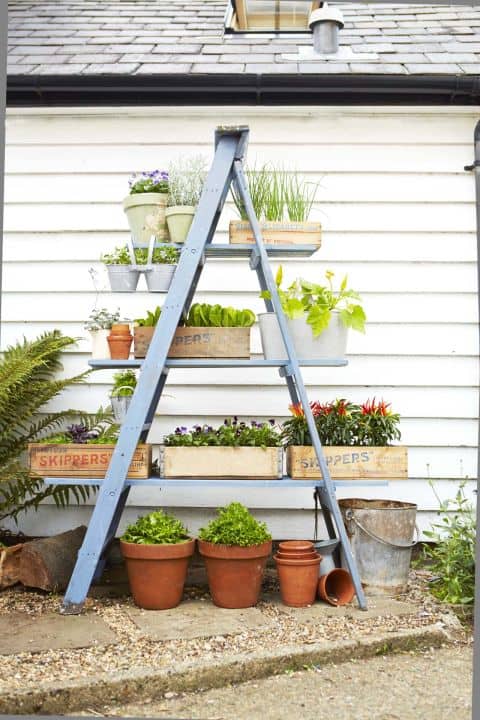 12. complete your water pond with a small ladder filled with flower pots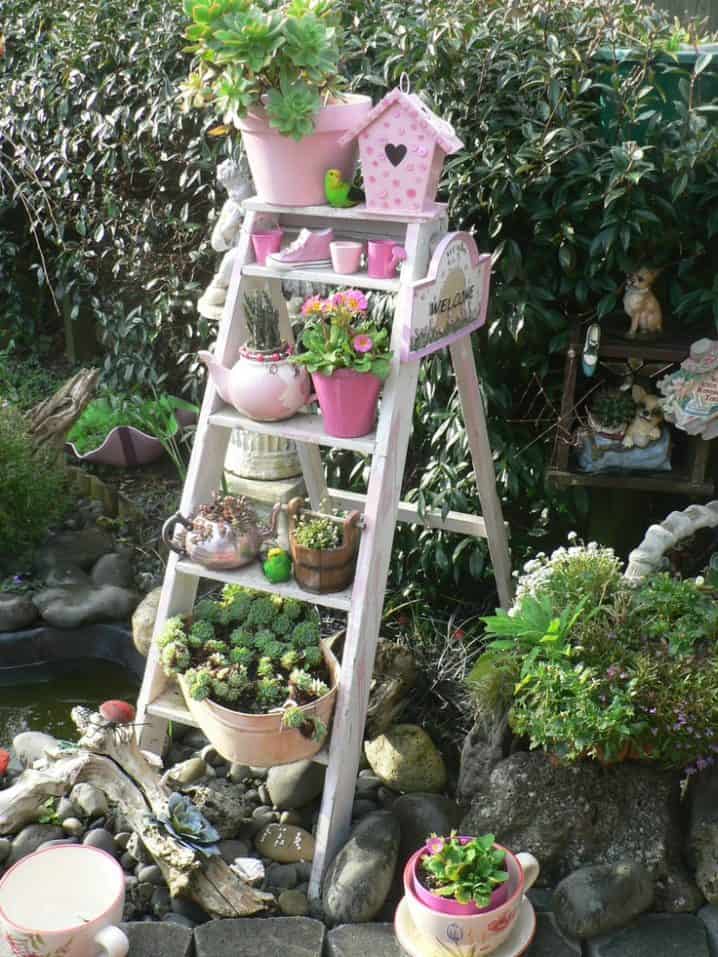 13. a rustic ladder nestling wicker baskets filled with flowers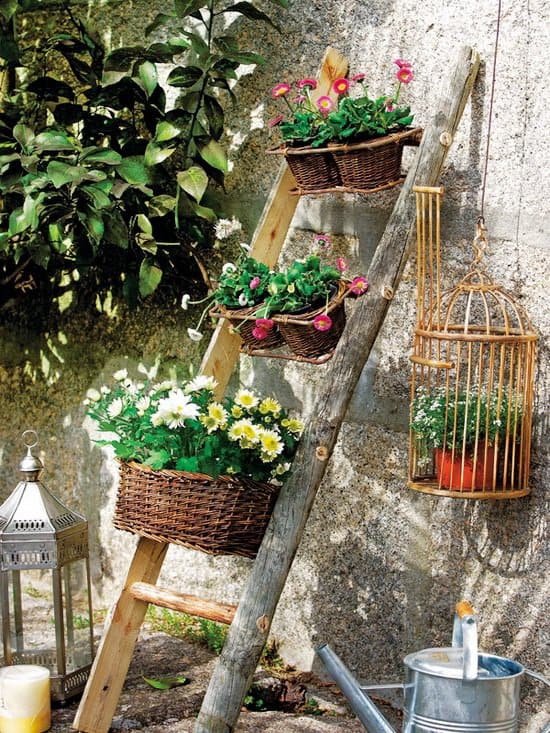 14. reuse a colorful piece of furniture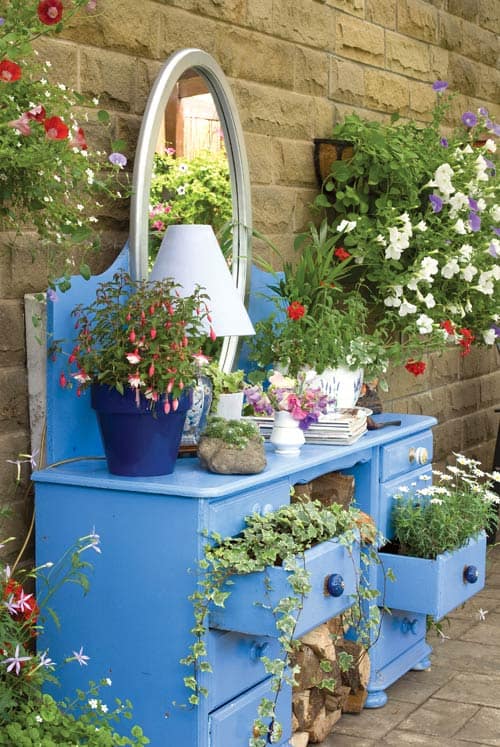 15. use a drawer and some wooden legs for an interesting planter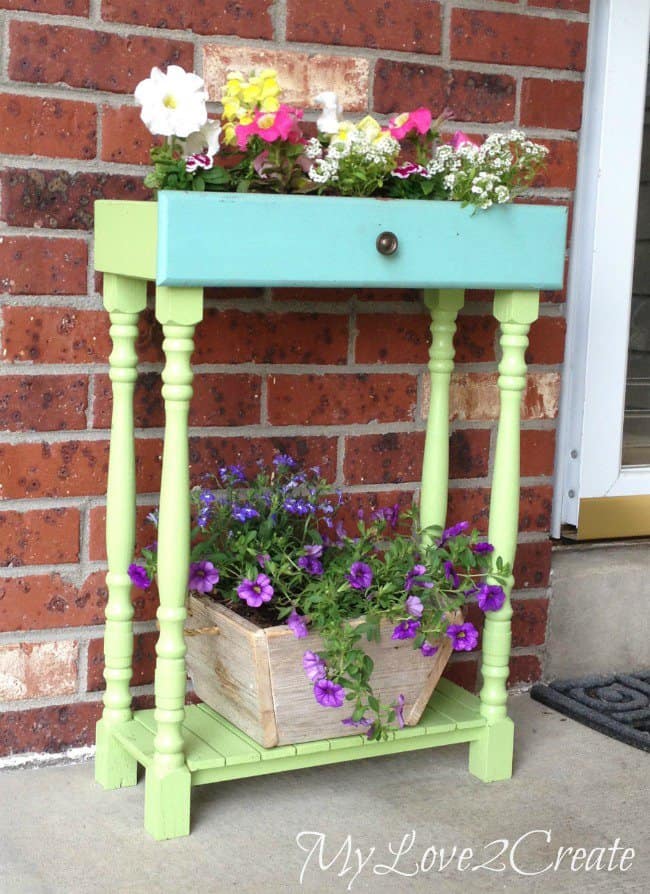 16. a touch of green that will steal the focus of your porch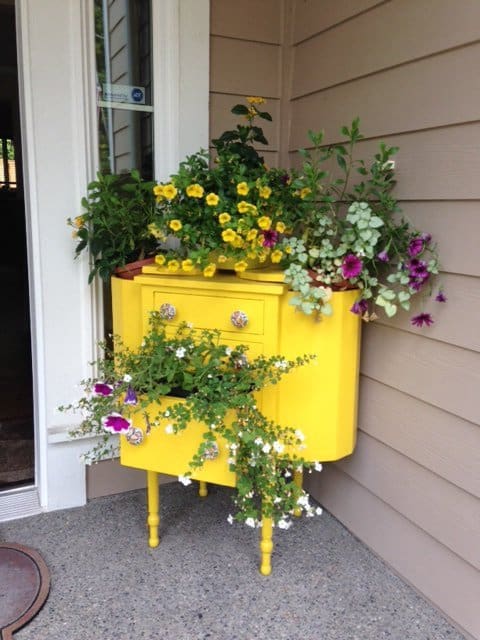 17. a flower bench can complete a corner of your garden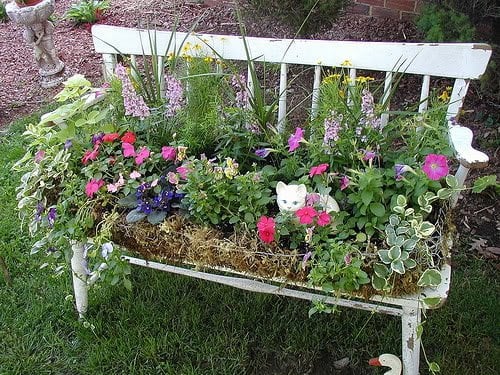 Related Articles
13 Best Fertilizer For Succulents Reviewed 
13 Best Potting Soil For Herbs To Consider Today
59 Best Vertical Gardening Ideas to Grow Right Now
9 Best Garden Tower Planters for Enthusiasts
How do you display your plants in your backyard? Feel free to share your ideas and projects  regarding planter stand alternatives in the comment section below.