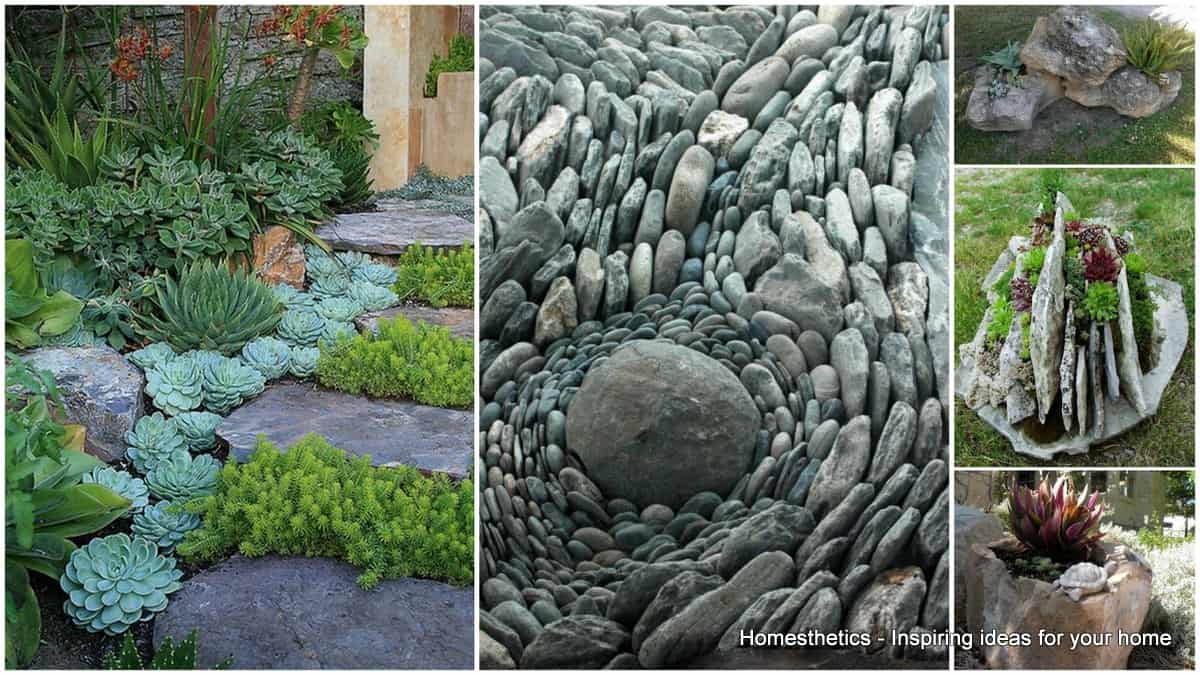 Backyard landscaping ideas come in all shapes and sizes, with special focus on a certain design line and a spot on a certain area desired to be emphasized. The natural can be tamed and molded to your liking, creating intricate complex areas meant to delight the senses and ease the mind and soul. In such a creation a variety of elements are involved, starting with the basics: earth, water and greenery. The exact method of how these three are combined leads to numerous options and solutions, modern, classy, contemporary, chic, according to your taste and desire.
Today we are focusing on the role rocks have to play in the garden.Specific for Japanese creations, rock gardens have started to appear in other cultures as well as a mixture of the static and the dynamic.They are used in certain zones of the garden to form a fire-pit, an elegant arch, to mold a water fountain or as simple stepping stones merged in vegetation. Mixing and matching is the key here if the goal is to obtain a complex balanced garden design, not one that falls into the arid garden type. So let's dive into the beuatiful world of rock garden ideas.
As you well know, each garden is suppose to have a fire-pit /fire-place area. This essential element plays the role of attractor, generating a specific design around it meant to emphasize its position and shape.Positioning a fire-pit in a specific zone involves taking into consideration the presence of a sitting, resting area where one can relax on summer nights or cozy autumn evenings with loved ones.
Rock Garden Ideas To Implement In Your Backyard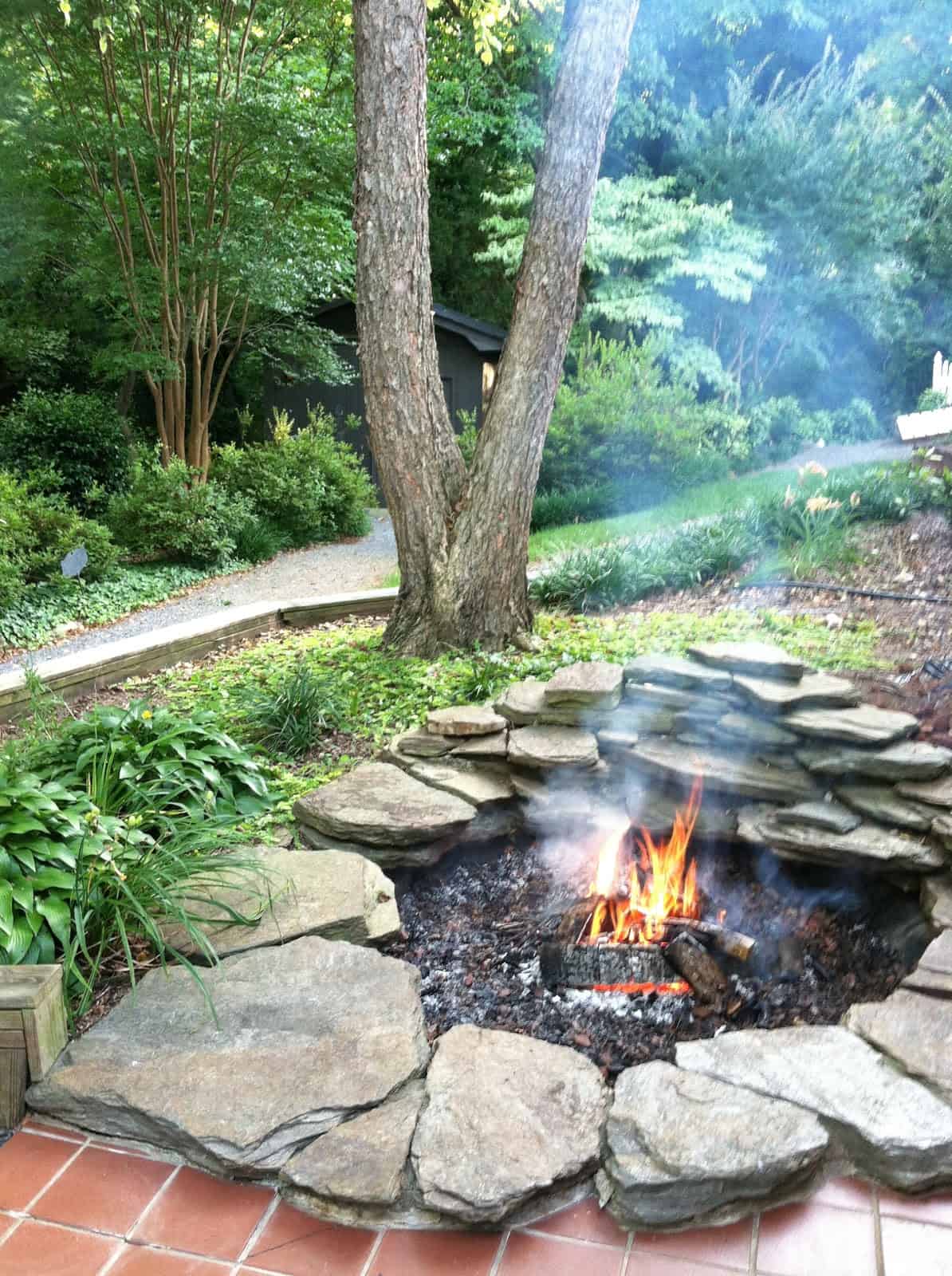 Lighting is another important element when considering designing a rock garden. Try inserting tiny solar chargeable lanterns that will cast a delicate glow on the rocky paths you have created. Remember to put to light specific areas that are worth accentuating. Notice how the actual path flows organically around the trees, with larger rocks limiting the track and merging naturally with the natural environment.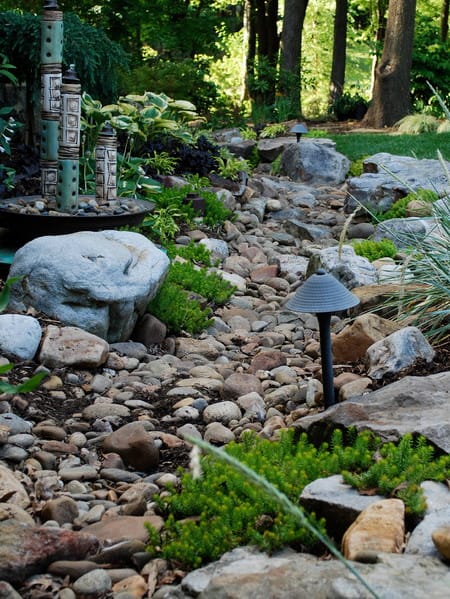 Also inspired form the Japanese culture is the wooden bridge usually inserted into the garden to connect two points over a small pond. In this case the water element is missing but the overall imagery is so elegant and beautiful you can let the details slide. Rocks of similar dimensions have been used to form the organic path intersected by larger stepping stones and the actual bridge.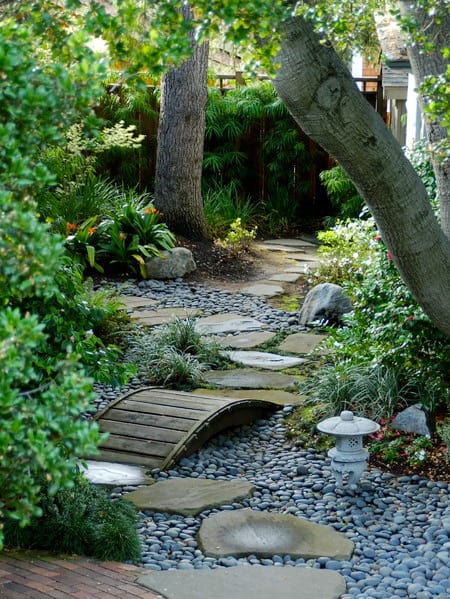 Succulent plants are easily associated with a rock garden as they represent the natural environment of the arid areas. Large rocks can be used and transformed to nestle these delicate incredible resilient plants, placed strategically around the garden.In time greenery will take over naturally and fill every crack and nook as life goes on each day.

A cement path can be defined by a rocky limit where all sorts of flowery plants nestle and evolve in the sun. The irregularity of the limit is what enhances the design and delights the eye.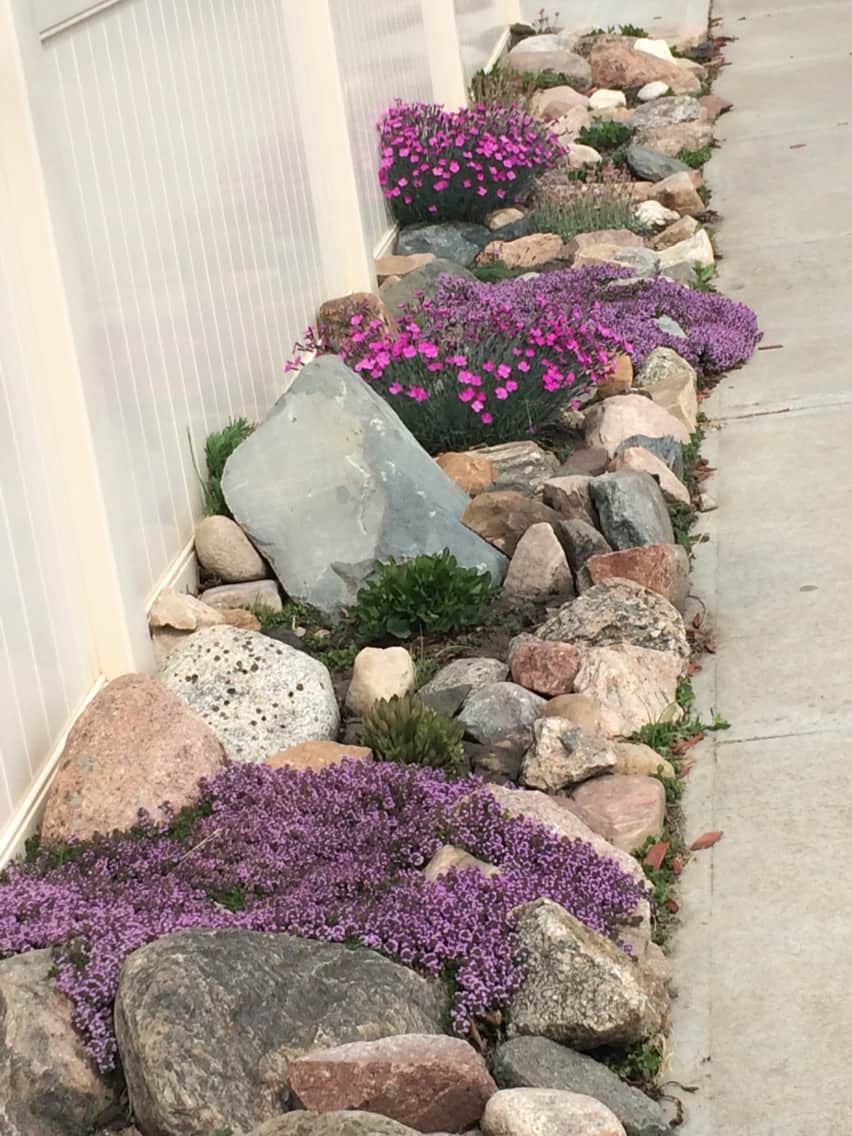 Although when you think of stones and rocks you instantly associate them with weight and gravity, a certain amount of patience and creativity will defy the rule. The incredible arch below can find a proper place in a rock garden where greenery can climb on, vines and roses will embellish it and claim it their own.
Stepping stones are usually used on the important alleys leading to your house. Here, drought resilient plants have been planted on the sides and in between the actual stones, the bold green balancing the grey hues perfectly.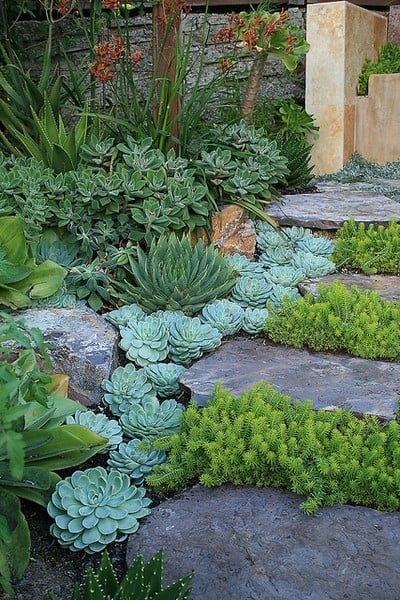 For important zones where you are trying to direct the attention use medium size rocks and ceramic flower pots to create a flowing arrangement. Nestle succulents in this newly formed environment and allow them to grow in the sun.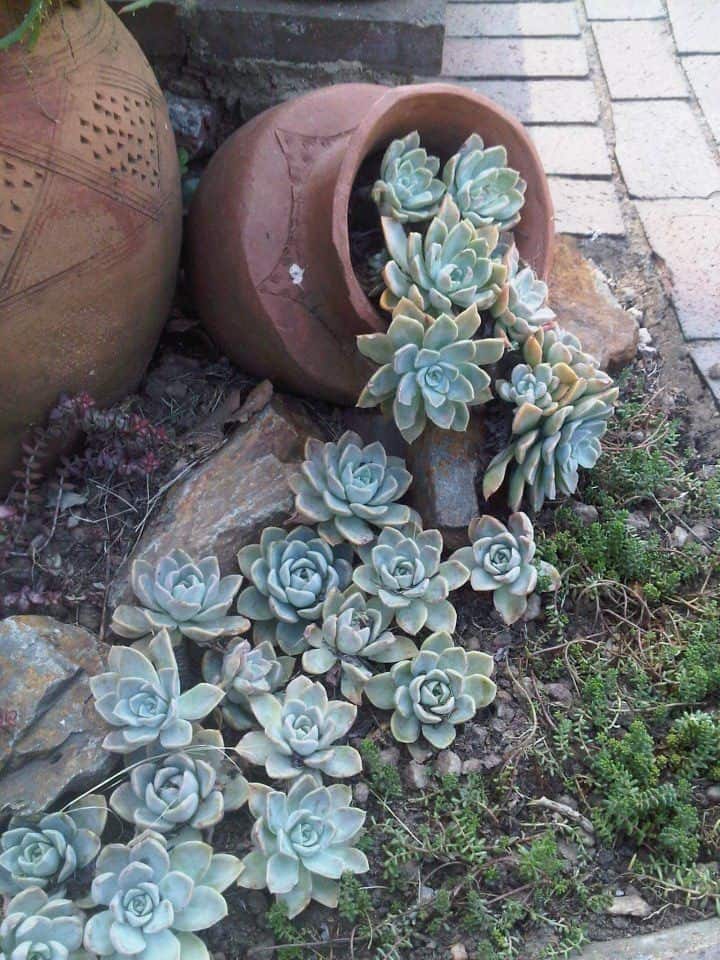 If you are dealing with slopes, work the terrain to your advantage and use large rocks and various plants and flowers to accentuate a certain direction.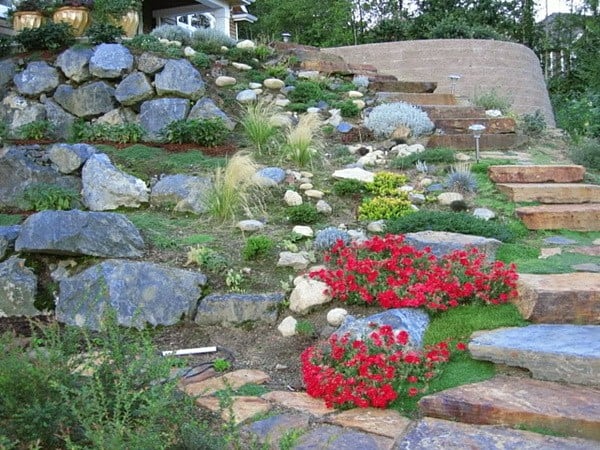 Large stones have been used to create an exotic waterfall and build it cave for this luxurious swimming pool. Lush vegetation comes in from the sides to embrace the fountain and complete the imagery.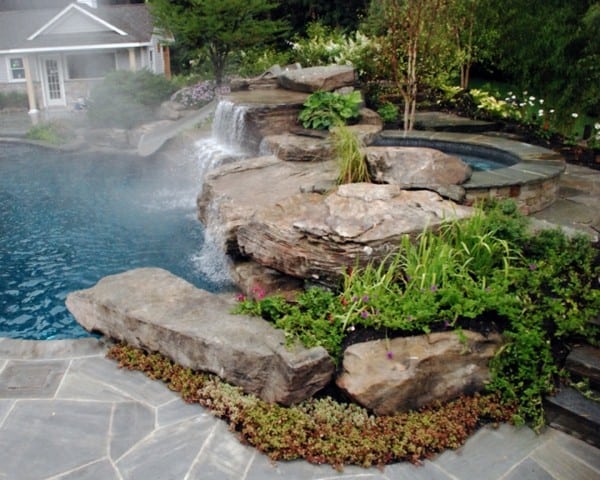 Layers with different textures have been used to limit the natural from the anthropic. Smooth swimming pool margin, river rock limit, various larger rocks and lush vegetation complete the imagery of this swimming pool area.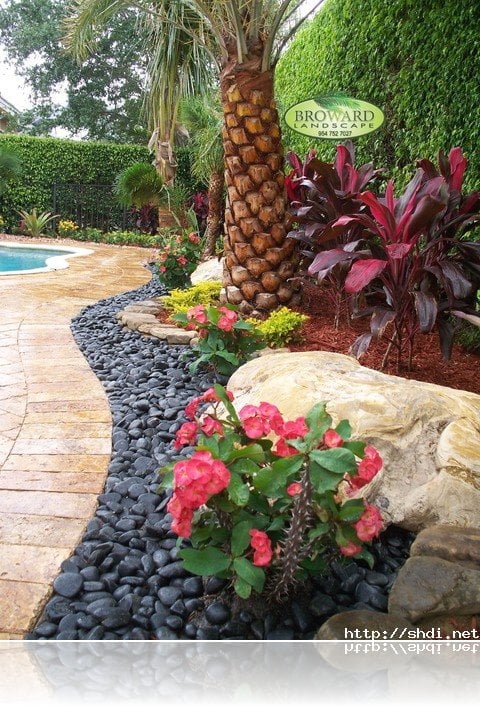 For the diy enthusiast, a rocky path can prove to be a real challenge, especially if the design is even remotely similar to the creation below. A flowing design has been created using different sized stones that have been placed to emphasize a certain direction, moving along a larger stone placed in the center of the composition.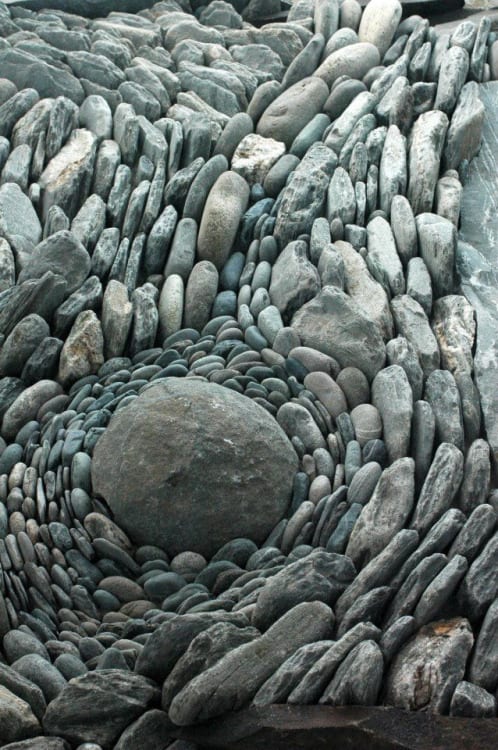 Have you ever considered building a rock garden? What are your thoughts on this topic? How do you see the garden ideas above? Feel free to express your ideas in the comment section below.