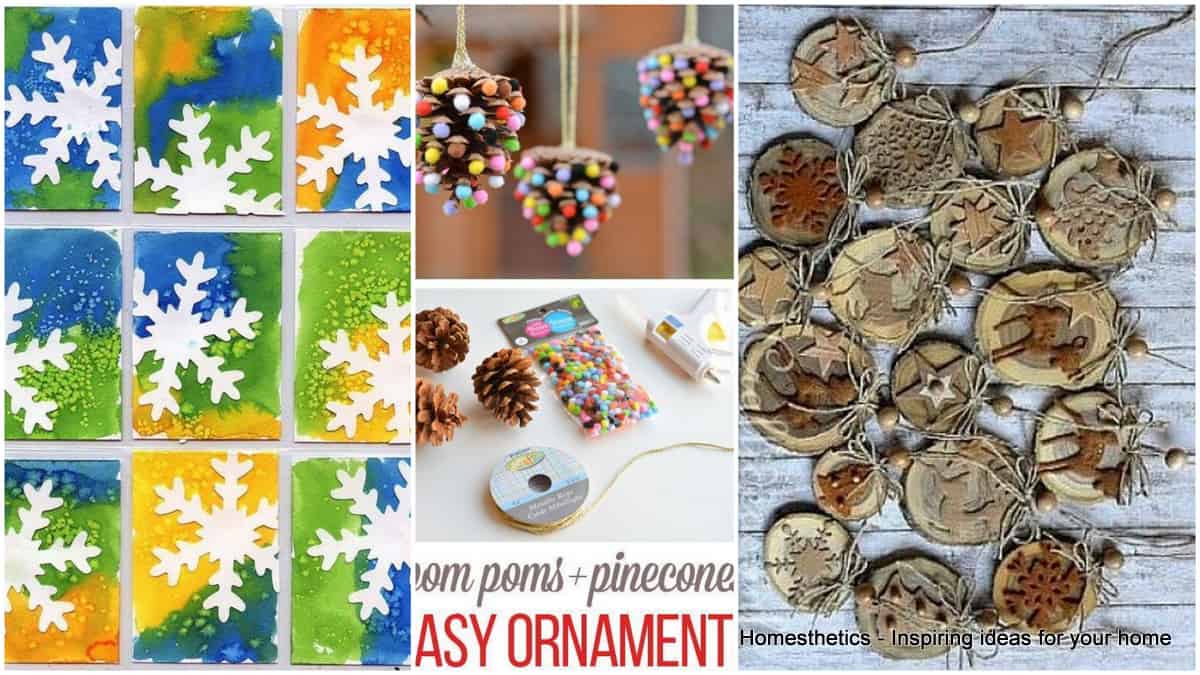 Winter is definitely one of the best parts of the year and the most beloved. All the white snow, cold breeze and days spent inside calls for relaxing activities designated to this specific period of time in the form of winter art projects to leisurely work on. As it is the time for celebrating and decorating our homes, creating your own decorations and art pieces seems like the right activity to cast away the overall laziness imposed on us by the cold weather.
creating lovely canvas paintings for winter
Canvas painting is one way of getting the artistic side of a person to emerge on lazy winter days. Choose a Christmas theme appropriate topic for your next easy canvas painting idea.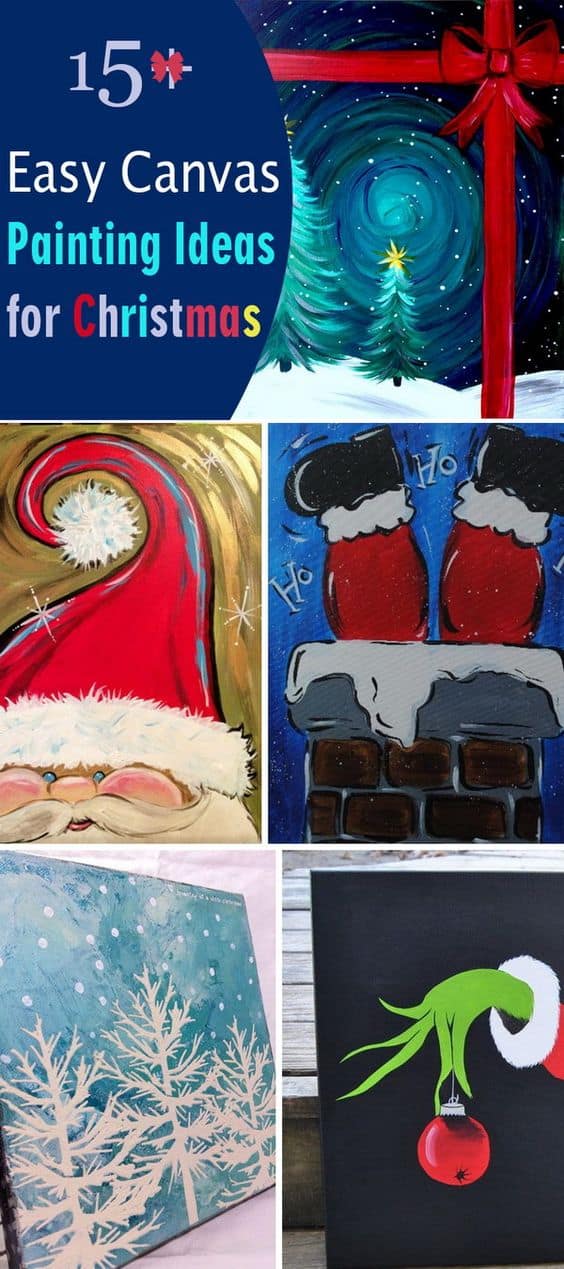 paper winter mosaic for kids and adults
No one is ever too old for a paper mosaic winter art project. The black background and stained glass effect of this project makes it quite fun and exciting to try. The combination of hues reflct the winter mood.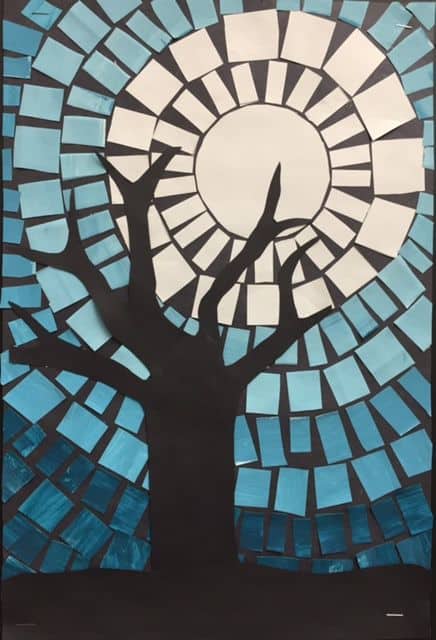 paper penguin love all over winter
Children love keeping busy, especially during winter and will always say yes to cute little penguins. Combining these into a winter art project will fill the little ones with excitement.The project is quite simple to make and can be displayed all over the house. Every guest will surely find this form of art simply adorable.

using the best out of winter
When winter comes, pine-cones become abundant in decorations. And while some think this is a nuisance, these sweet little things can be used for winter art projects and decors. The natural earthy tone can become a lovely background for more colorful materials, like these tiny pompoms.

using things from around the house
Art projects should not always be expensive. Getting materials for lovely crafts can be as easy as grabbing a roll of tissue paper. This tissue bleeding paper snowflake art can be displayed on the side table to welcome guests and the idea will surely be a hit.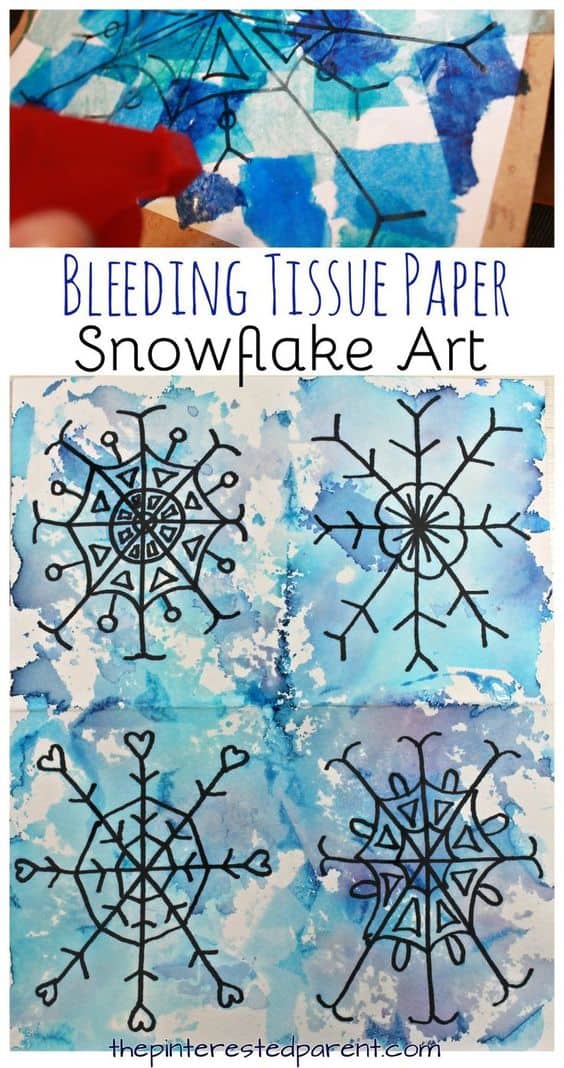 winter art wood ornaments that bring that rustic feel
There are some things that are discarded by many without realizing that these items can actually look great when turned into art. This winter art project made from wood trimmings is an example of it. Whether the images are carved or attached on the trimmings, the end result is still stunning.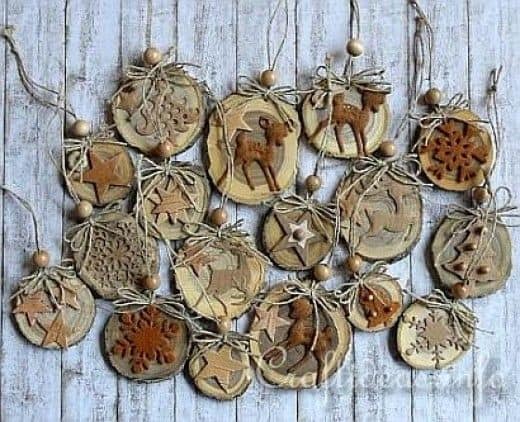 snowman masks for the little ones
Mr. Snowman is iconic and has been a common figure during winter. Kids adore snowmen and will gladly make their own art projects that have anything to do with a snowman. This snowman mask is a craft that kids can do on their own and be as personalized as possible for those kiddie winter parties.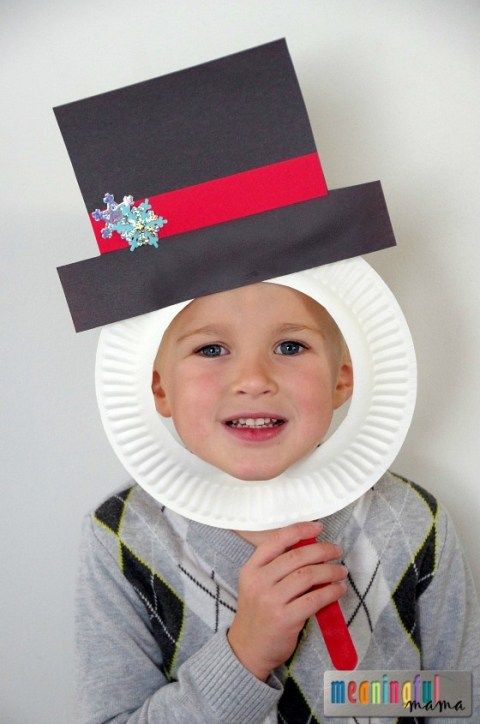 watercolor and oil pastel for stunning art
Watercolor and oil pastel are common art materials that create lovely works of art. Using both merged together for a wintry art snowflake can create a stunning design. The simple colors of winter used in this art project are truly refreshing for the eyes and suitable for winter.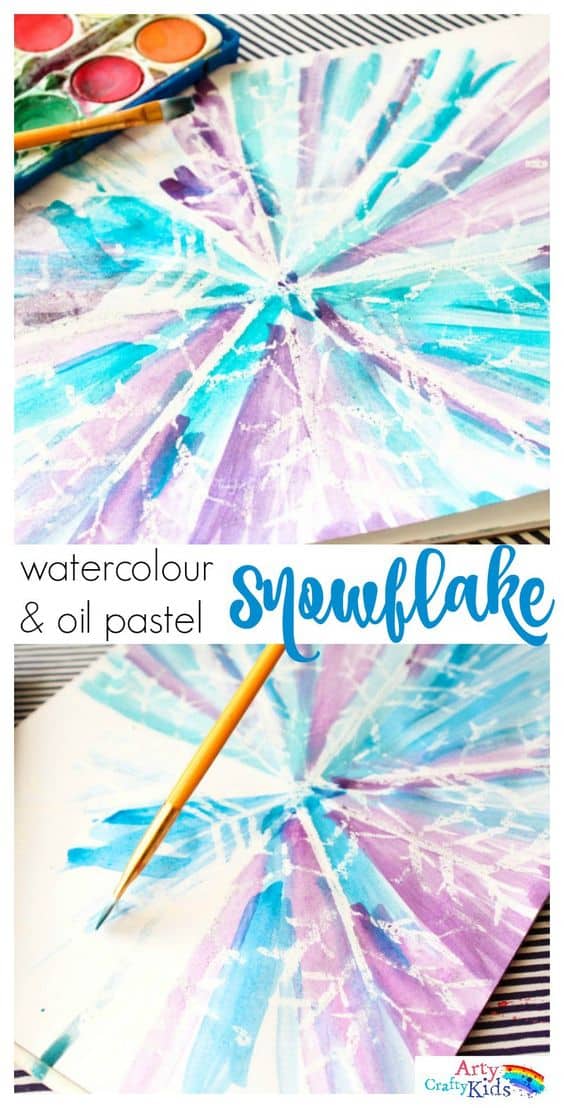 recycling tin cans into a snowman
Snowmen are usually placed outside in the yard, but when snow is not present a little creativity can compensate. This craft is perfect for recycling materials into winter art projects and  it can be displayed inside or outside the home and still amaze guests of all ages.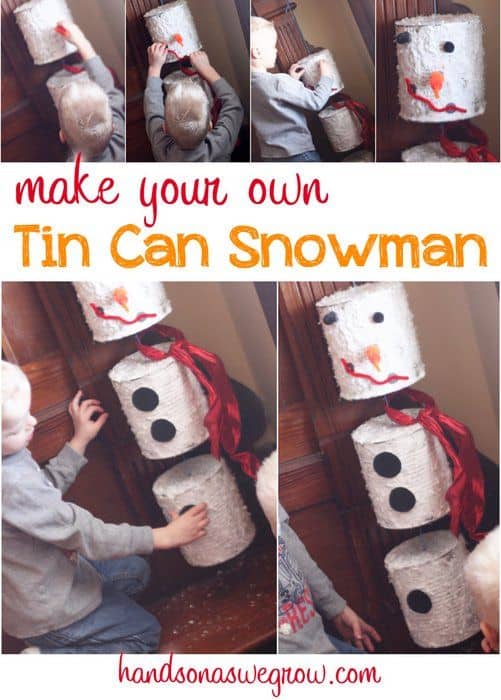 Let little fingerprints light winter
Kids love making things with their own hands, and using their fingerprint can light up their day for sure. This creative idea can encapsulate the memories of the kids' fingerprint and add color to the room. Amongst many winter decors, this will surely stand out because of how personalized and colorful it is.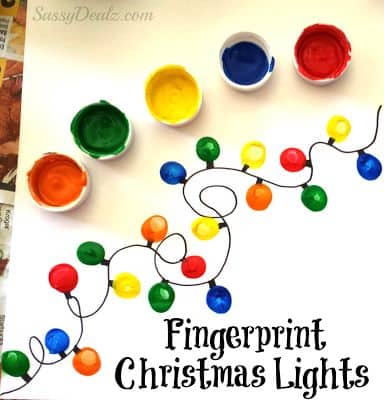 crocheting away the winter blues
Winter art projects are not only about painting, cutting or building snowmen- making lovely winter accessories are considered art, too. This plaid crochet bonnet is perfect for keeping the heads of loved ones' warm on winter days. The colors of Christmas used also fit the season well.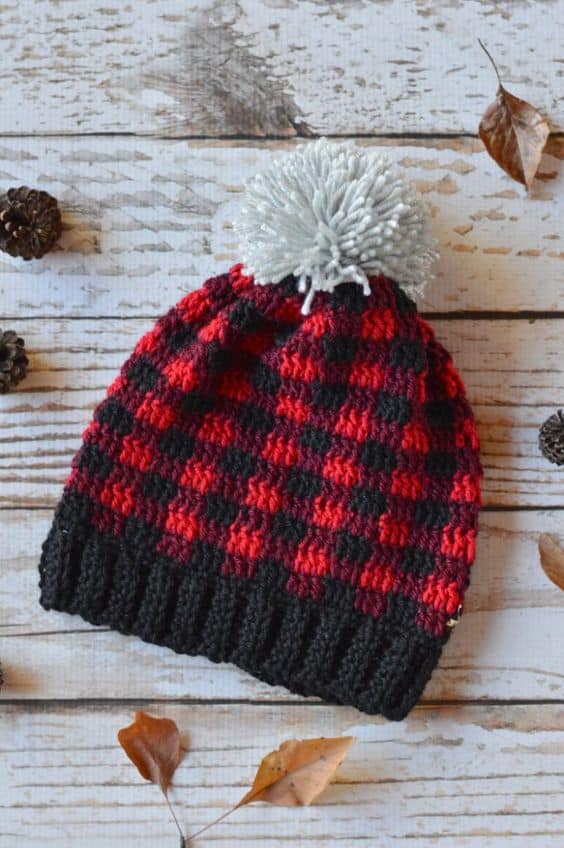 cute melted beads candy cane ornaments
Candy canes come out usually during Christmas season and winter. There are candy cane ornaments that can be bought, but this winter art project can be a better option. These melted beads candy canes are cute and can surely make the winter and Christmas decorations look livelier. Just a few more things, like a ribbon or glitter, and you have a perfect addition to your winter decors collection.

let the pallet snowman do its charm
Pallet wood can never go out of season when it comes to art projects. The use of simple colors and decors can bring the best out of pallet wood.This snowman pallet is a perfect project to welcome guests, add an initial and you have a personalized snowman that won't melt even when winter has passed.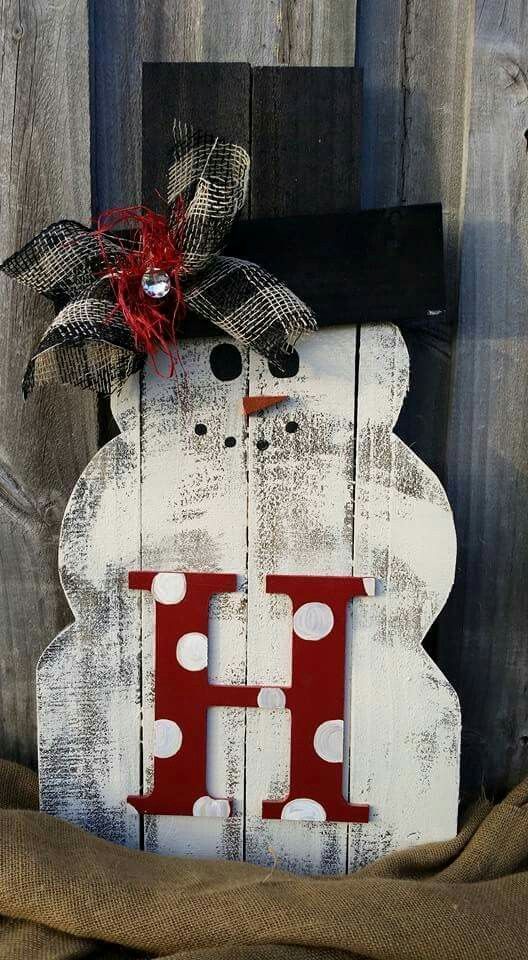 when salt, water and colors collide
Using salt for a winter art project is unusual but will definitely amaze guests. The effect of salt on the colors is lovely and allows the color to have a blotched effect in a natural way. Using lively colors will also make the winter gloom go away.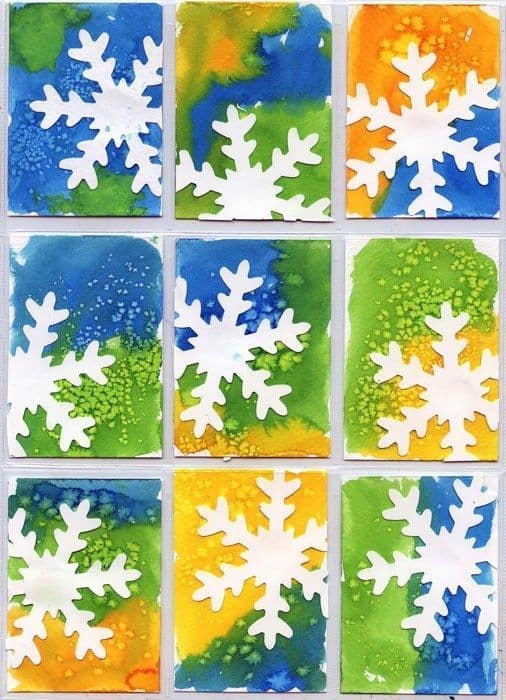 paper art that makes winter warm
Hot cocoa is surely a big thing during the cold winter days and nights. Drinking one is great, but making art inspired by it is fun. The colors that can be used for this winter art projects can be as random as anyone would want and materials that can be used may even be  spare items from around the house.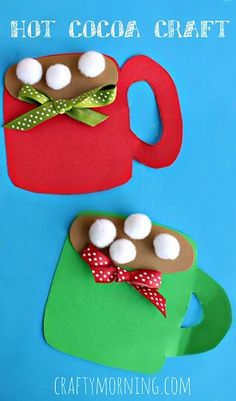 snowy gooey slime for winter
While snow is common in some countries, snow less winters are also very common for others, and winter without snow is just not satisfying. This snowy gooey slime can be a fun winter art project for people who want to create things with snow. There are just so many fun ways in using this slime, whether for display or for keeping kids busy during winter days.

colorful paper snowflake to chase away boredom
Winter will often entice almost anyone to just lay around because of the gloomy weather. Having colorful designs around the house will help lessen this gloomy feeling and this can be achieved by hanging around colorful paper snowflakes. The different colors will surely create a difference inside the home and can even become the center of attraction.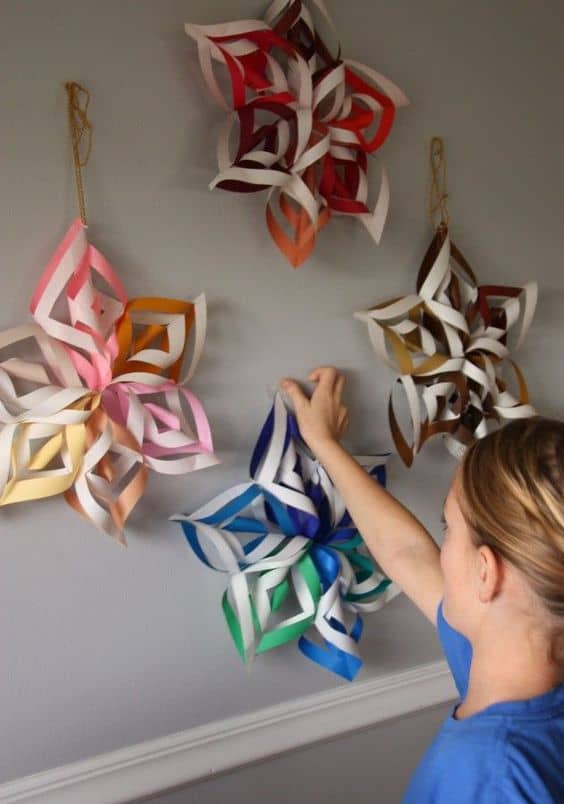 all the little snowmen looking up
What can be cuter than a snowman looking up? This art piece can be a great activity for kids in a winter party, making their own little touches on how the snowman will look like. This will surely make the active little tykes busy while the parents are also having a great time.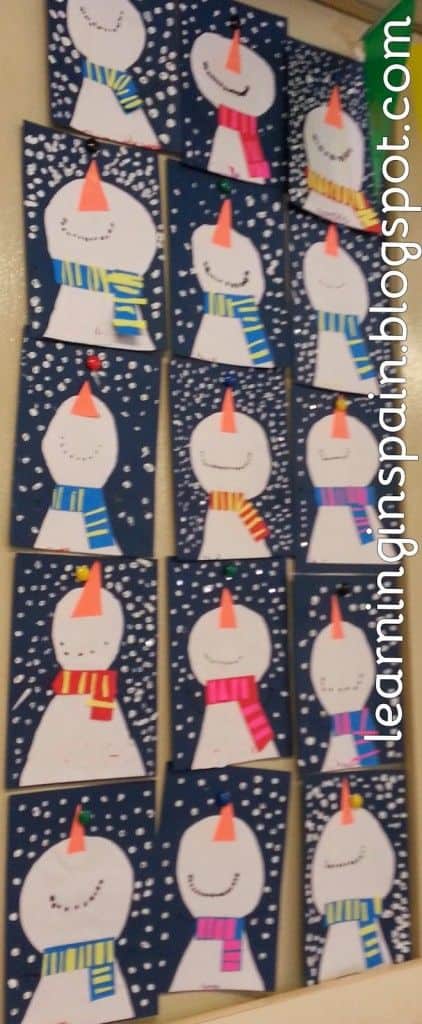 How do you keep away the Winter Blues? Feel free to share your winter projects in the comment section below.