Small spaces have always been challenging, always beautiful, cozy and warm. Spaces that we use on a daily basis in particular do get a certain magical allure. Efficient small spaces are hard to envision as they can become quite expensive really quick especially when it comes to kitchens thanks to all the functions required, all the kitchen utensils and equipment. A well know, tested layout used to maximize kitchen space and everyday practicality is the U-shaped layout.  A small selection of U-shaped Kitchen Design for small homes follows, these are items of great beauty, realized with attention to details and pure joy for cooking.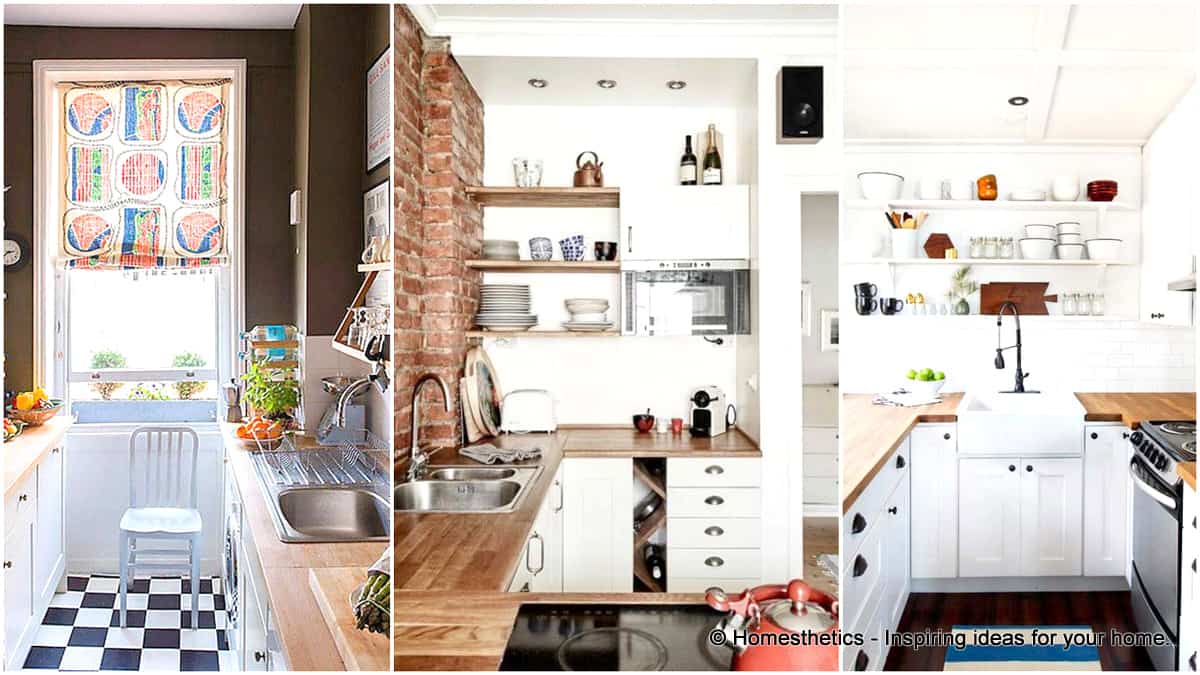 Highly practical and functional, U-shape layouts surround the user, offering every feature at his or her grasp. The practical layout has been adopted by thousands of households and we would love to hear your take on them in the comment section below.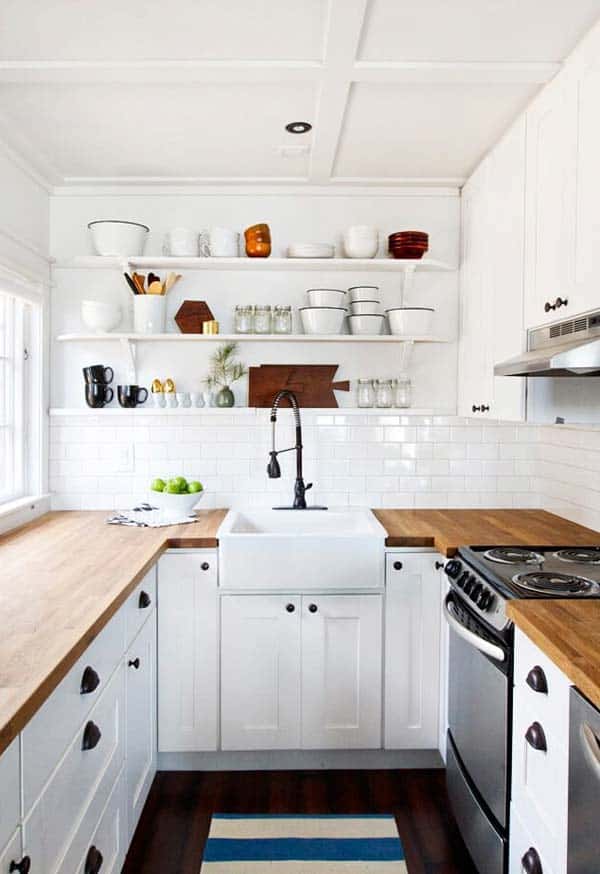 Scandinavian white décor with beautiful wooden counters shaped around a sculptural sink.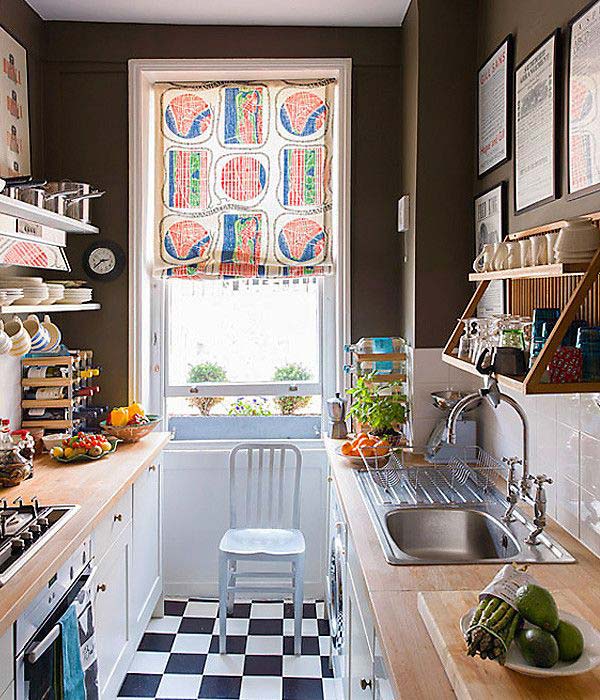 Pure contrast of great beauty filled with small colorful elements on checkerboard tiles. The interior is beautifully animated by light.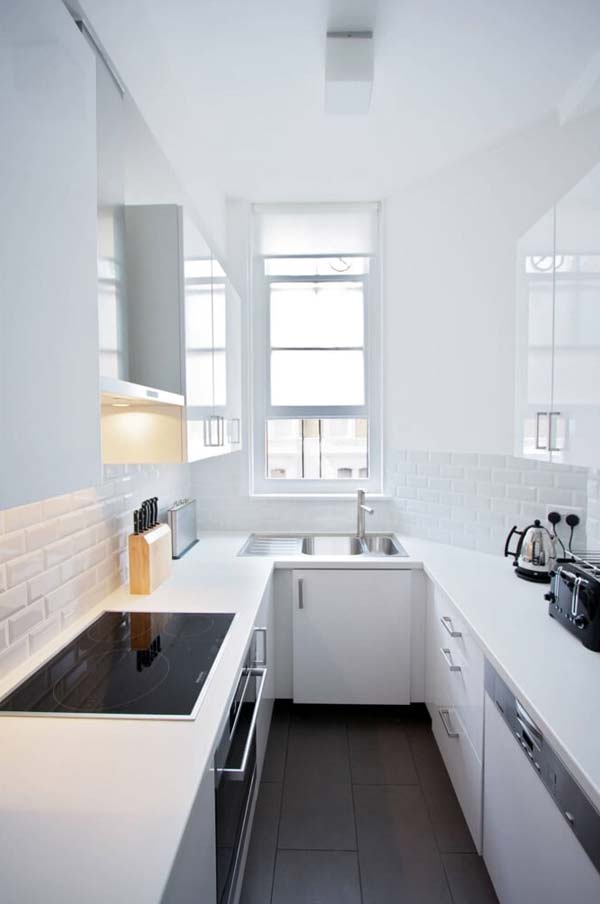 Minimalist white décor flooded with light brings black elements forward through contrast.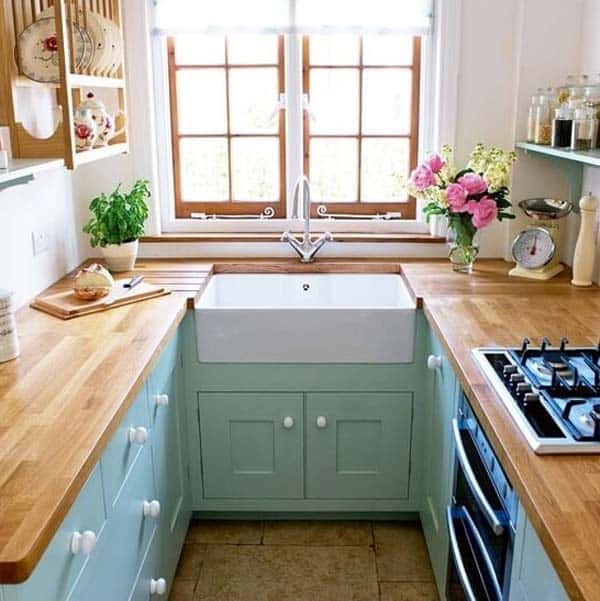 Wood counter-tops on teal furniture nestled between white walls.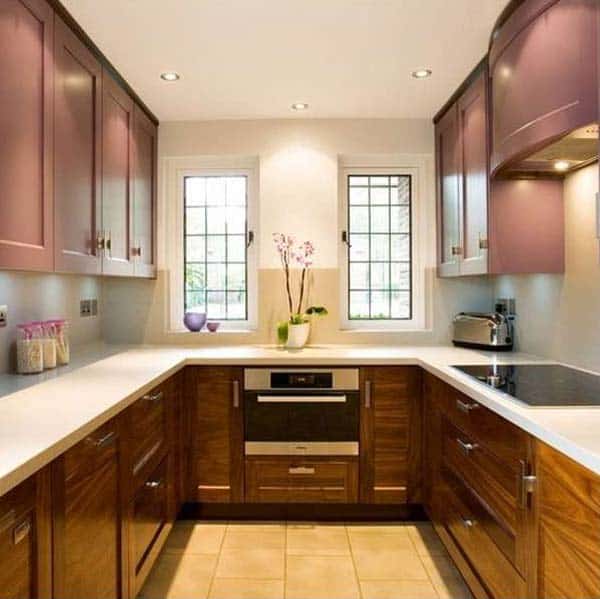 Feminine interior décor using pastel colors, wooden textures and light.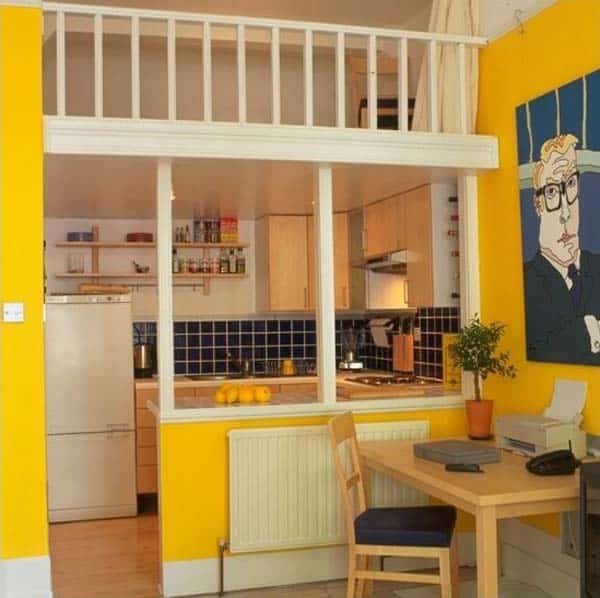 Striking yellow creating pure contrast with black tile backsplash. The U Shaped layout is even featuring additional space above it to boost practicality further.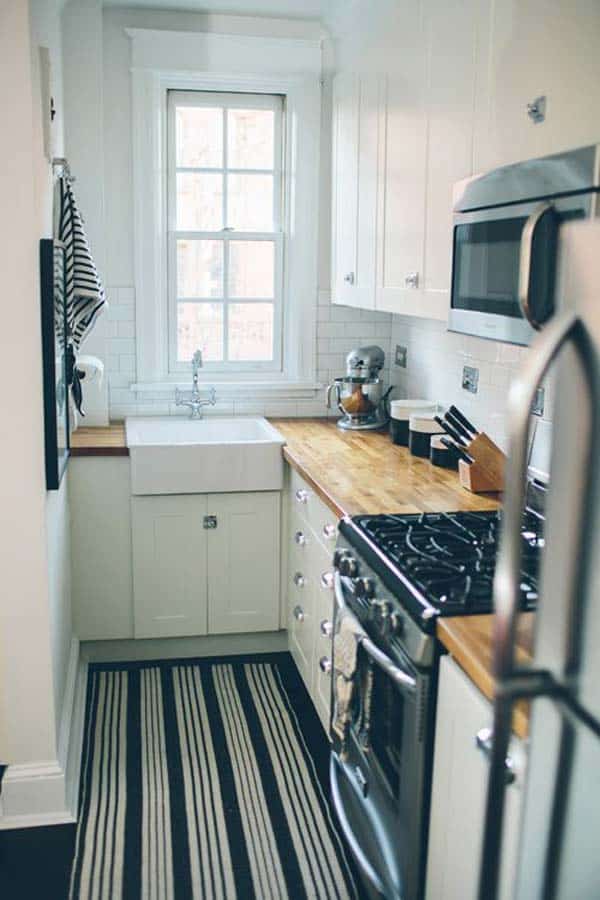 Small L-shaped kitchen design worth of a mention in a U-shaped suite. Natural wooden textures on the counter-tops bring warmth in a stark white décor of immense beauty.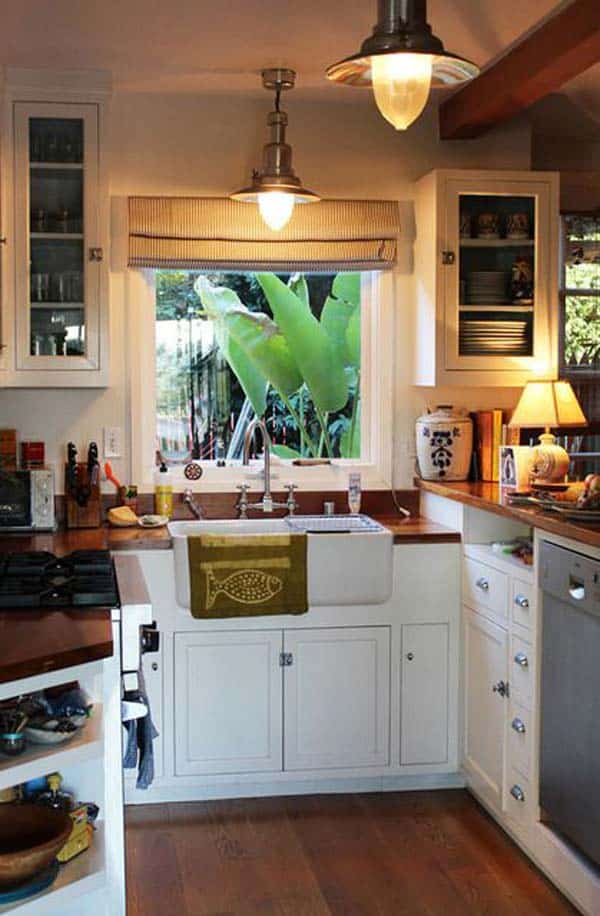 Superb traditional interior décor shaped around the window that sheds light on the sculptural sink. Great beauty resides in the layout.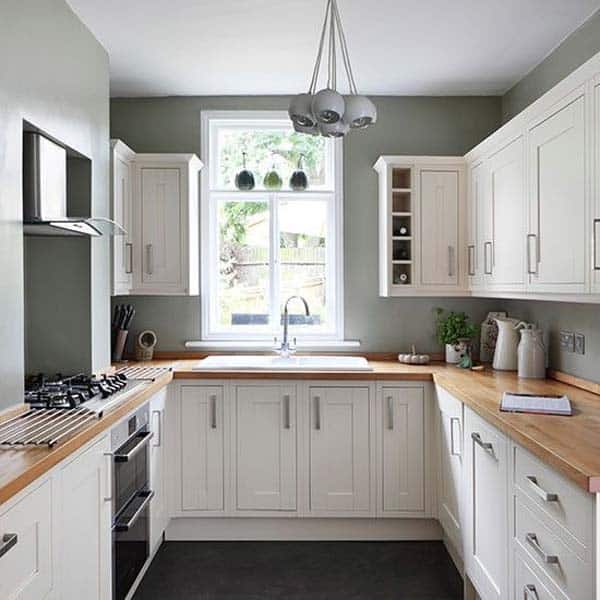 Tailored in white surfaces beautifully crafted. What do you think?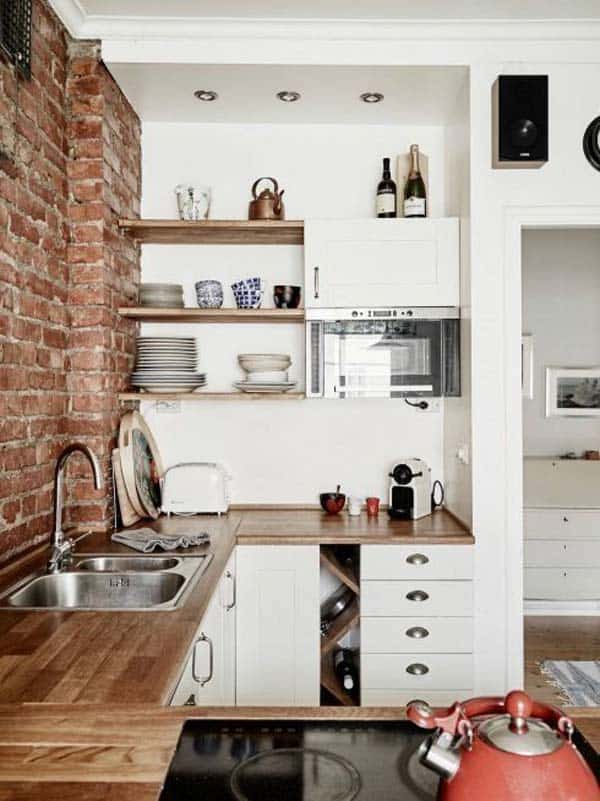 Rare beauty in a common layout, brick wall combined with stark white and wooden textures.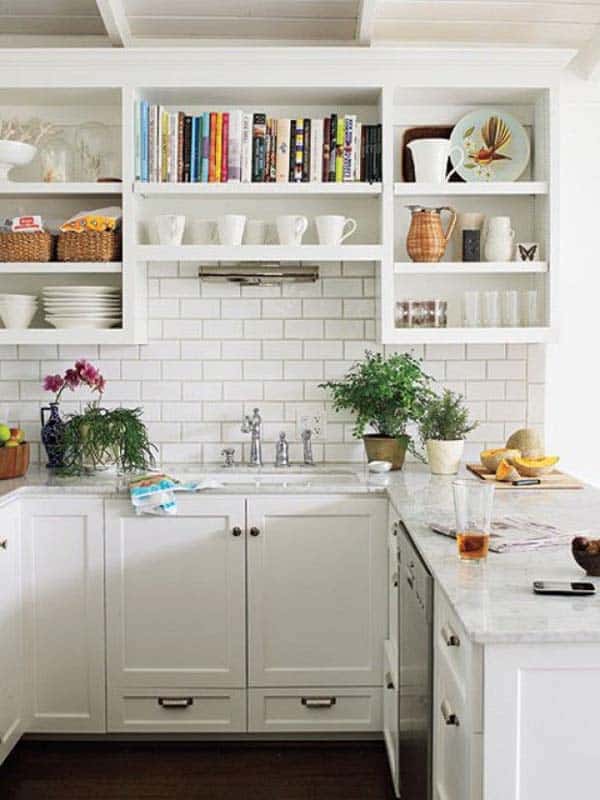 All white kitchen design choice emphasizing the feeling of space.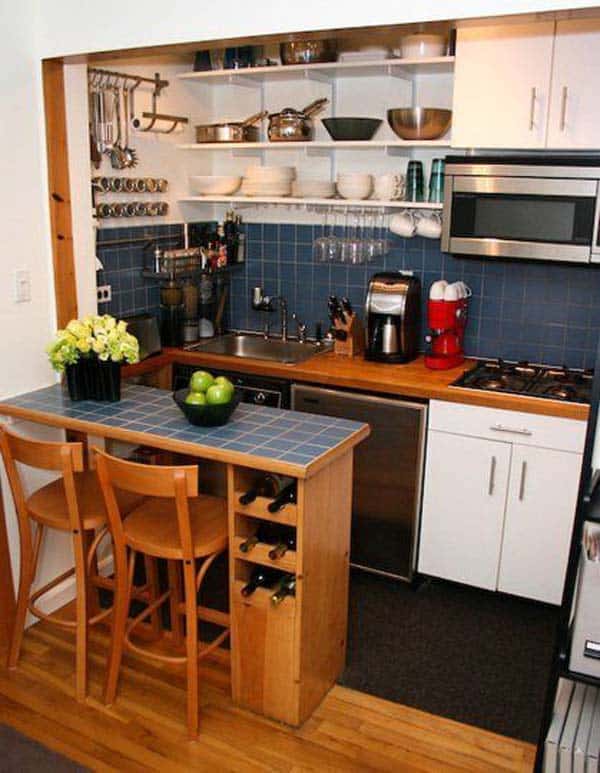 Small space boosting functionality through bar serving area and a wine rack.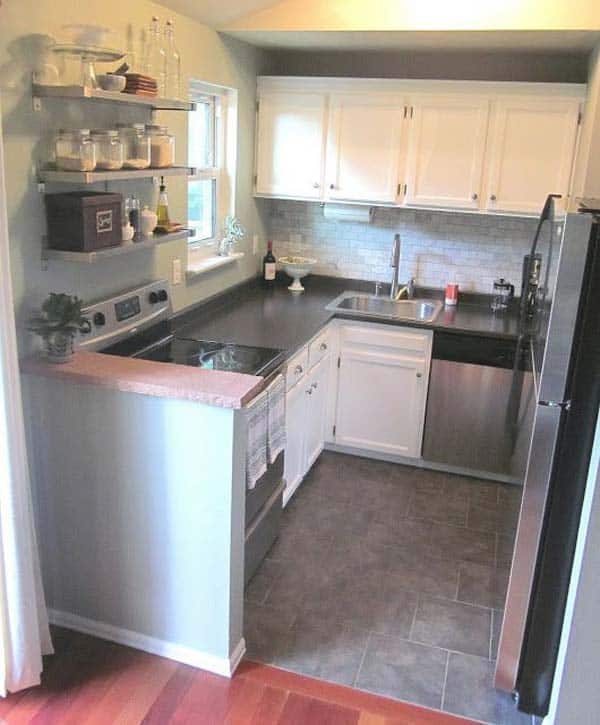 Gray and white kitchen color scheme in a practical layout.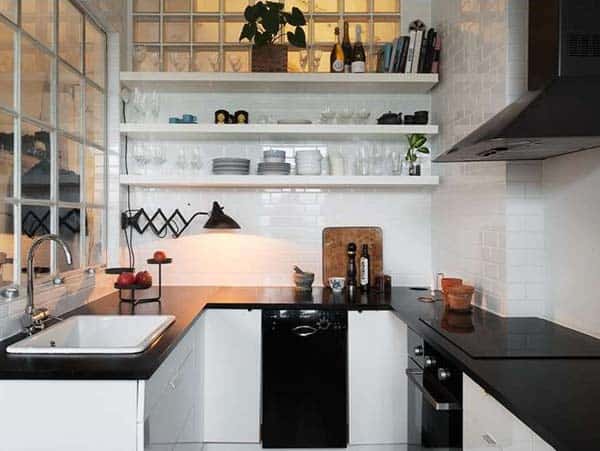 Black and white U-shaped kitchen décor with great contrast.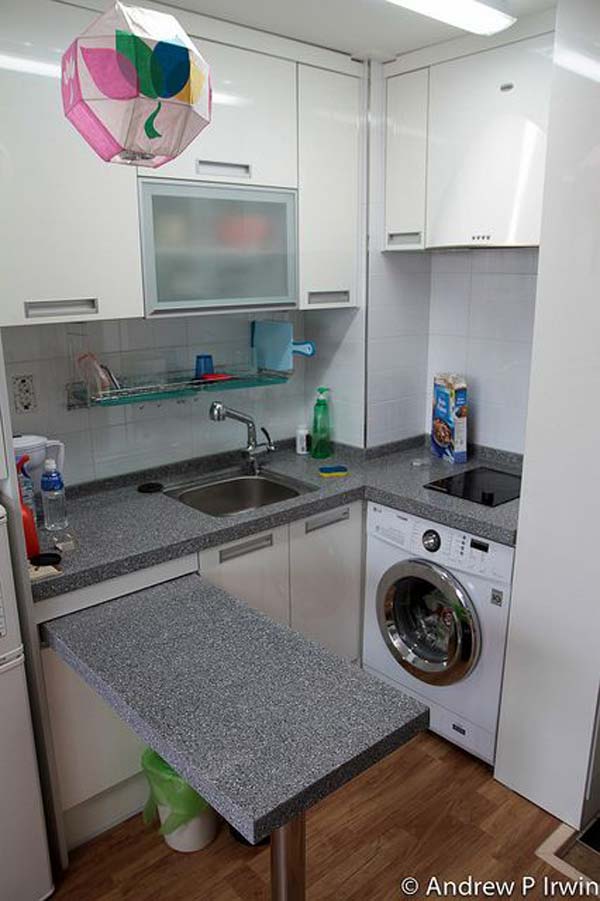 Petite kitchen design retractable counter boosting functionality.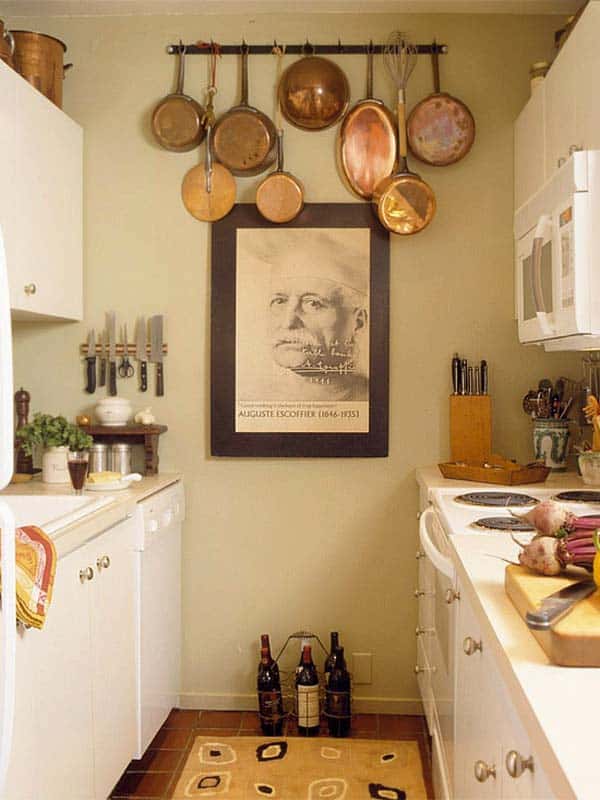 Warm color palette with copper elements.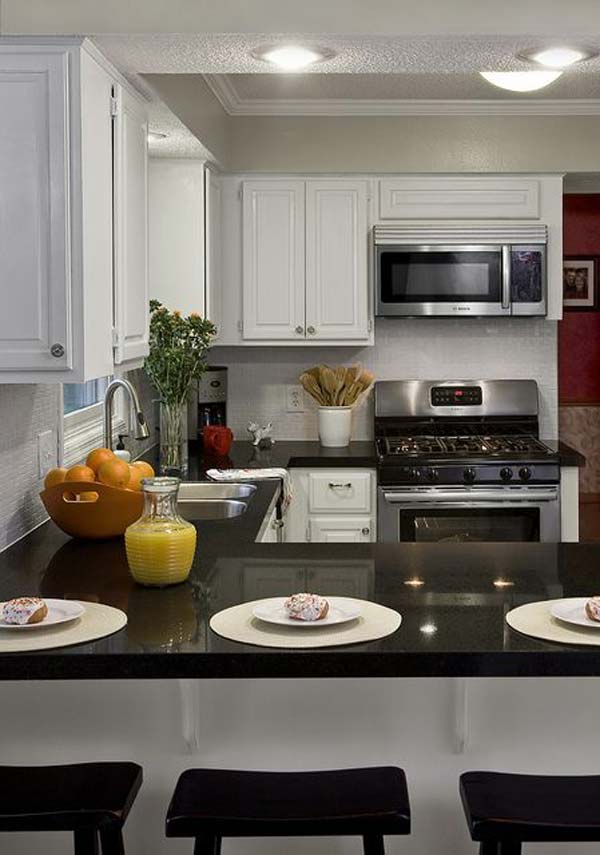 Simple kitchen interior décor with high end counter-tops in L-shaped layout.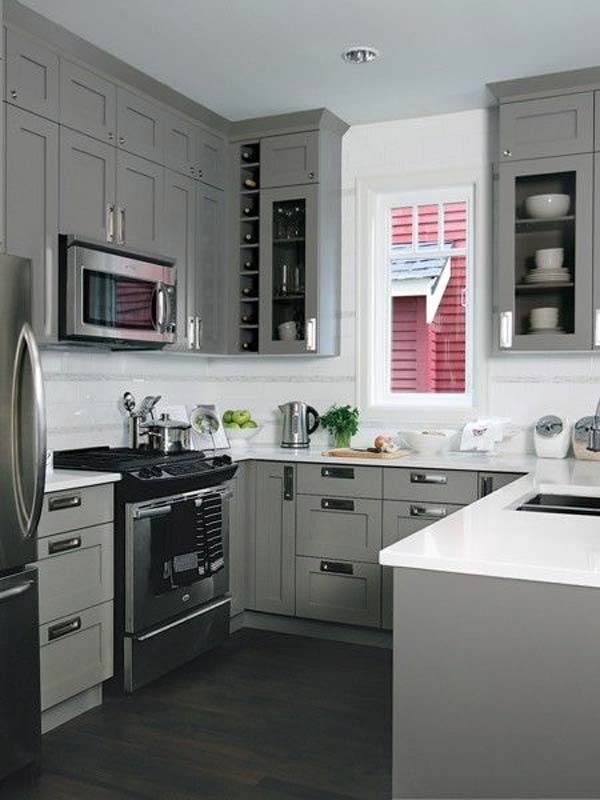 All gray L Layout boosting functionality whilst looking dashing.
What do you think? Would the L-Shaped layout be a good fit for your space? We would love to hear your opinion on the subject in the comment section below.
Related Article