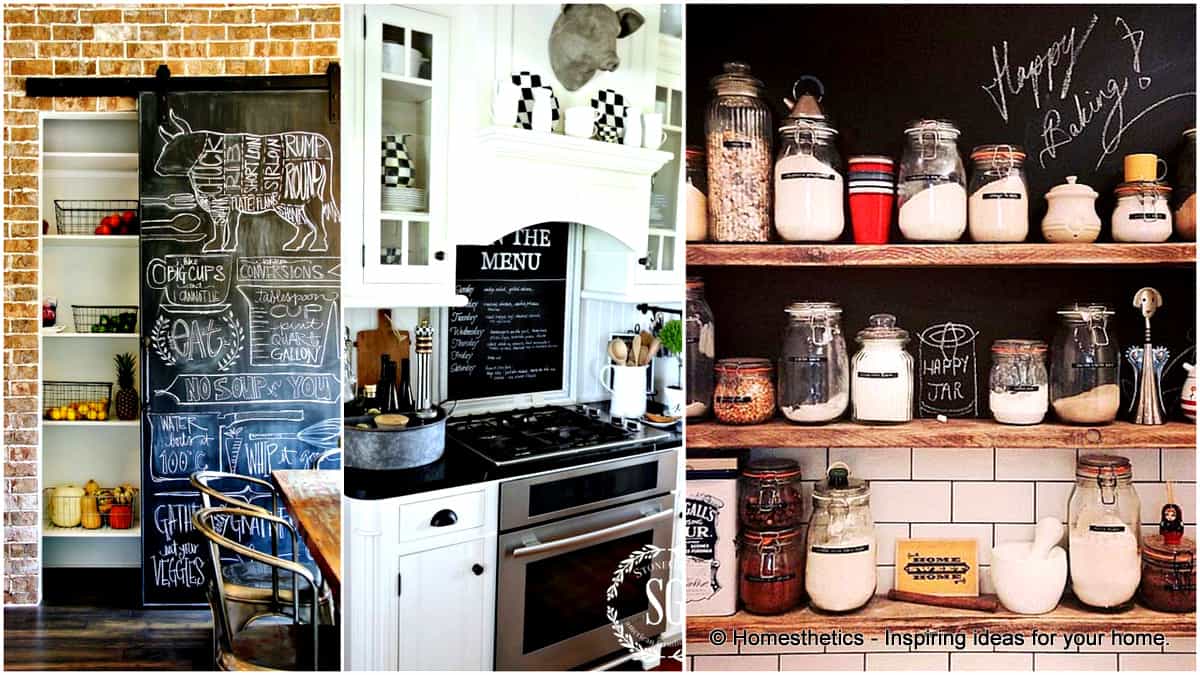 Known to be a beautiful constant in any design line, chalkboard is used to revamp interior designs worldwide in a heartbeat, it takes minutes to apply yet its beautiful aesthetic value will hold for years. A selection of beautiful ways to use chalkboard paint on kitchen has been curated to prove this point, a black background in colorful kitchen brings forward diversity, density and delicate, delightful, divine textures, colors. An entire universe, in your kitchen, on a blank canvas.
Chalkboard recalls many memories, being often used in vintage decors used in movie settings or theater setups.  Today, happily, you can add chalkboard on almost any surface furniture, walls, flooring, wine bottles and of-course, mason jars. These new chalkboard surfaces can now be used to nestle your beautiful hand-written indications: reminders, shopping lists, important recipes or simply decor.
A beautiful white handwriting on a blank canvas can instantly add a sensible design line to your interior decor, it can welcome guests in the hallway with coziness and warmth, it can encourage early birds in the breakfast zones or simply redesign your cabinet doors or old fridge. A lot can be done with a simple chalkboard paint, cast a glance below and surge inspiration from the showcased gallery.
Ways To Use Chalkboard Paint On a Kitchen
Related Articles
37 Examples That Will Teach You How to Decorate With Chalkboard Creatively
38 Beautiful Creative Ways Chalkboard Paint Can Improve Your Home
Recycled Wine Bottles-How to Label or Paint a Bottle with Chalkboard Paint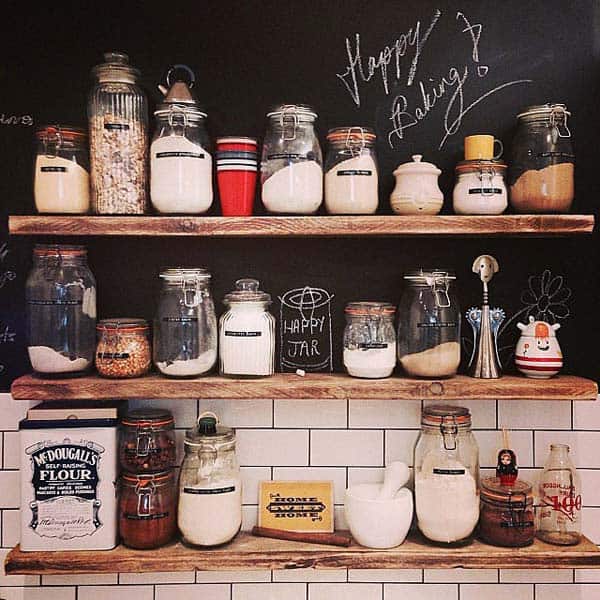 via  instagram.com
#2 Up-cycle your old fridge with a chalkboard makeover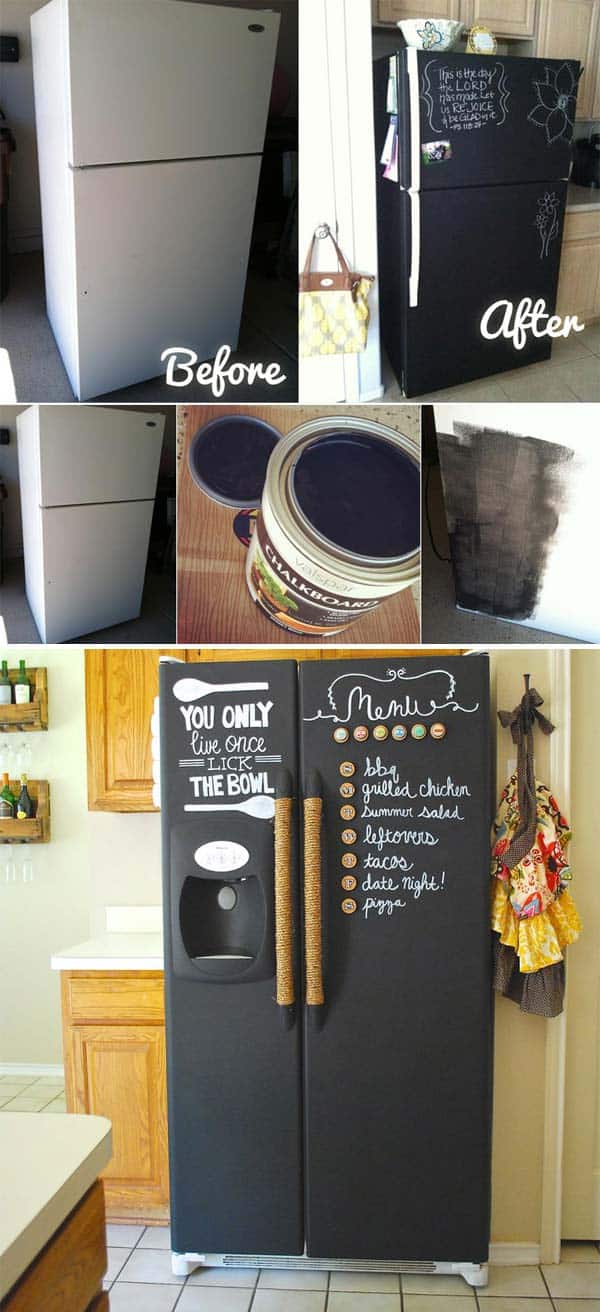 Tutorial @ erinlauray.com & thekurtzcorner.com
#3 Chalkboard cabinet doors makeover can be realized fast with excellent result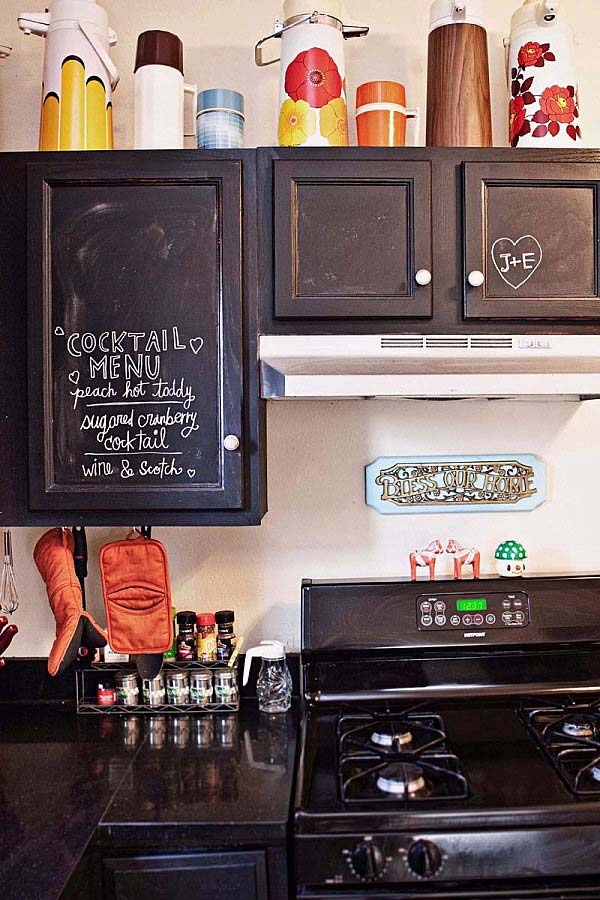 via  eofusa.com
#4 Create a insanely beautiful blackboard inside a cabinet and store important recipes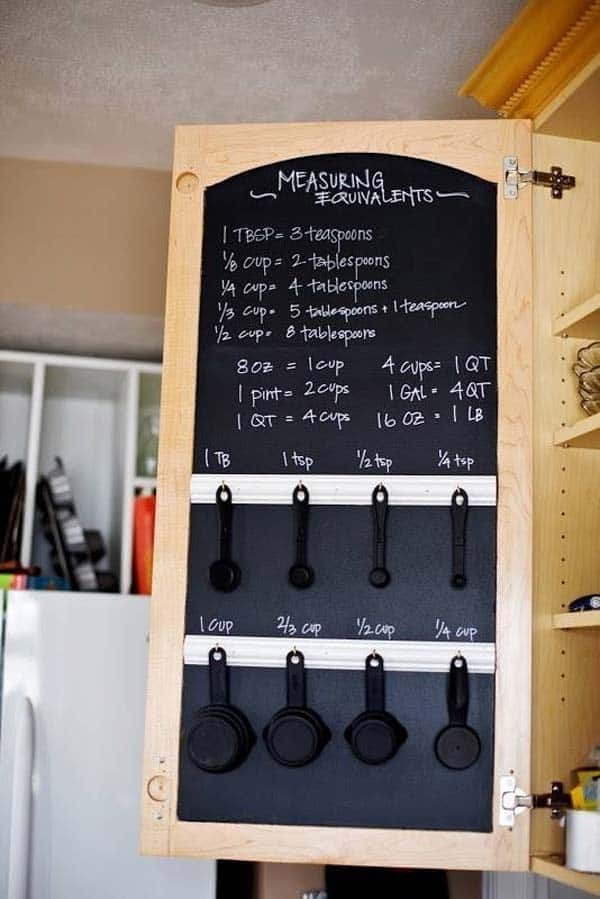 Source Unknown
#5 Simple canvas received chalkboard paint and can now be used as a decor piece anywhere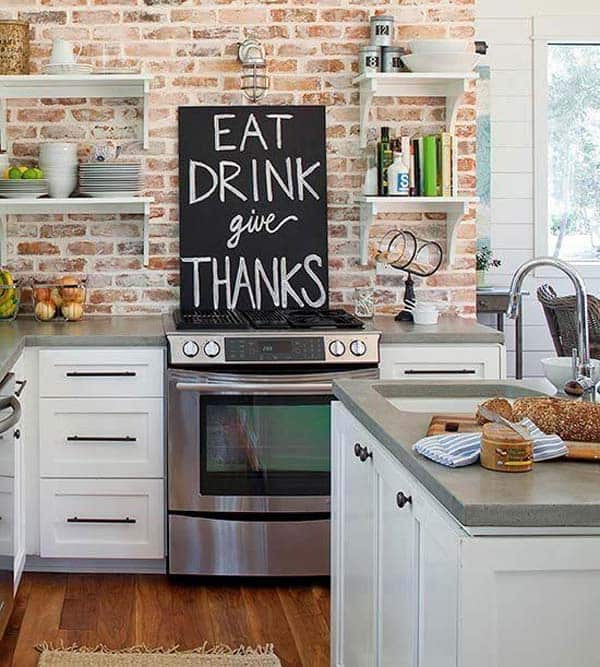 via  lizmarieblog.com
#6 Use chalkboard paint on a metallic surface and organize your spices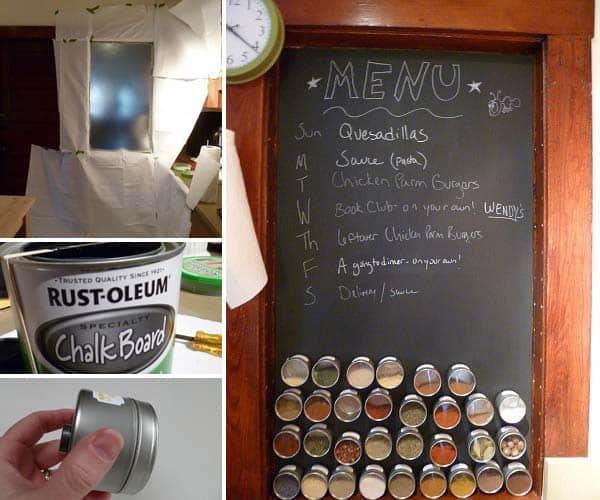 Tutorial @ offbeathome.com
#7 A sliding door can become a beautiful focal point in your decor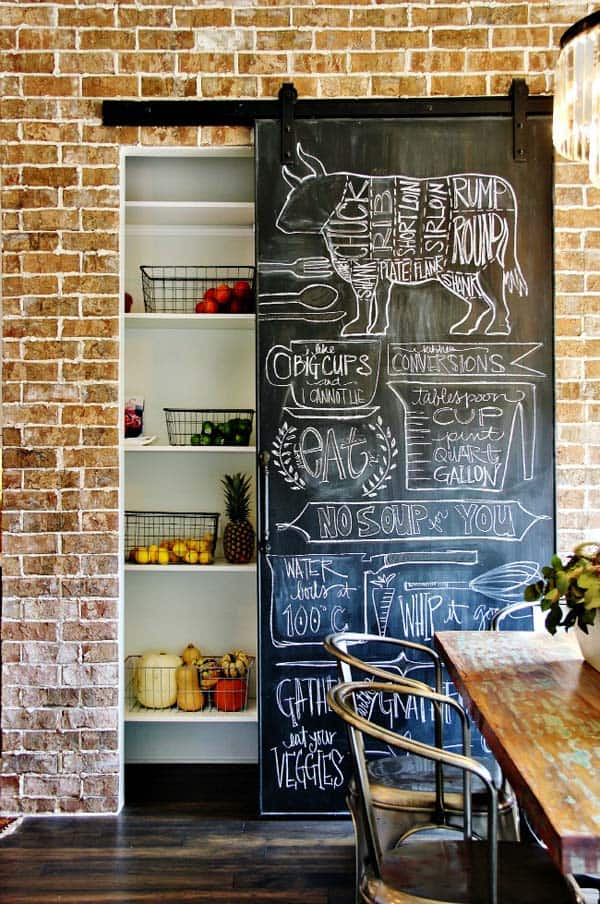 #8 Transform a serving table into a neat presentation table

via  wordpress.com
#9 Create a black background for your vertical garden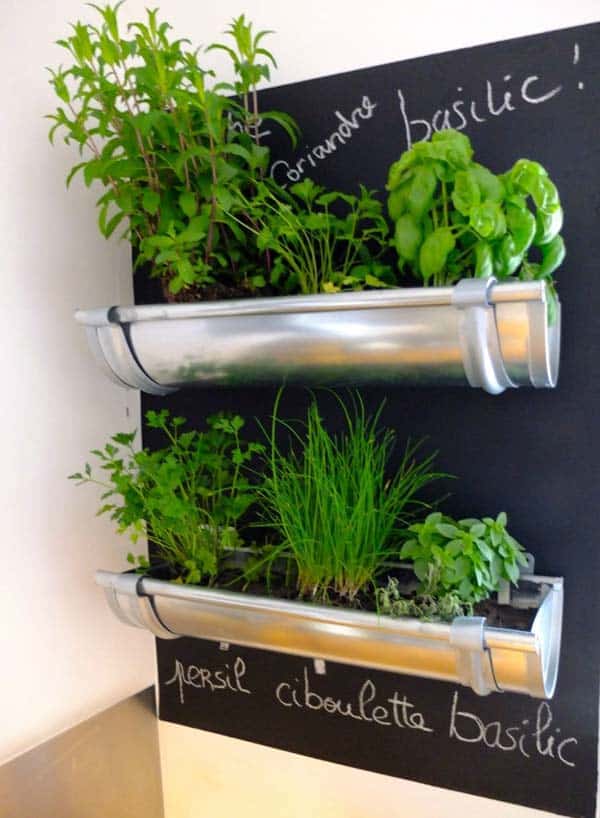 via  1001gardens.org
#10 Design your back-splash beautifully with chalkboard
via  designsponge.com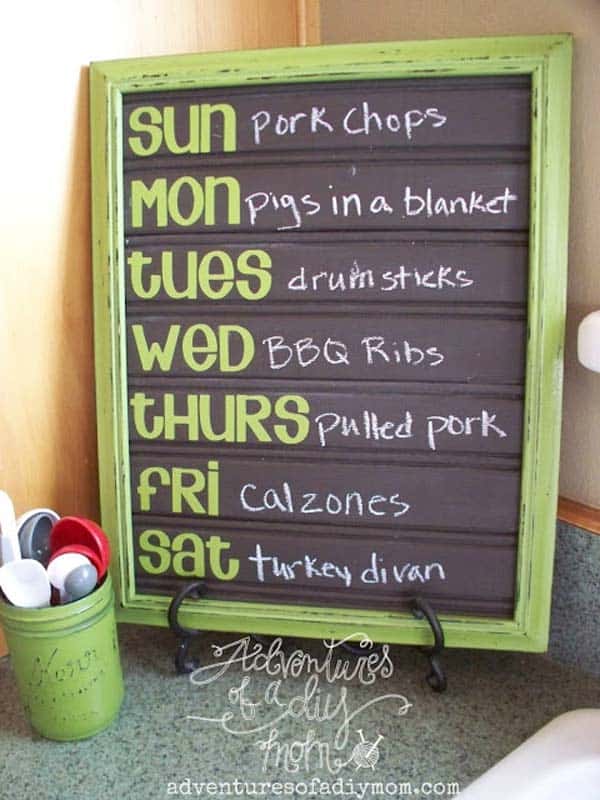 Tutorial @ adventuresofadiymom.com
#12 Organize your spices in a practical, graphic manner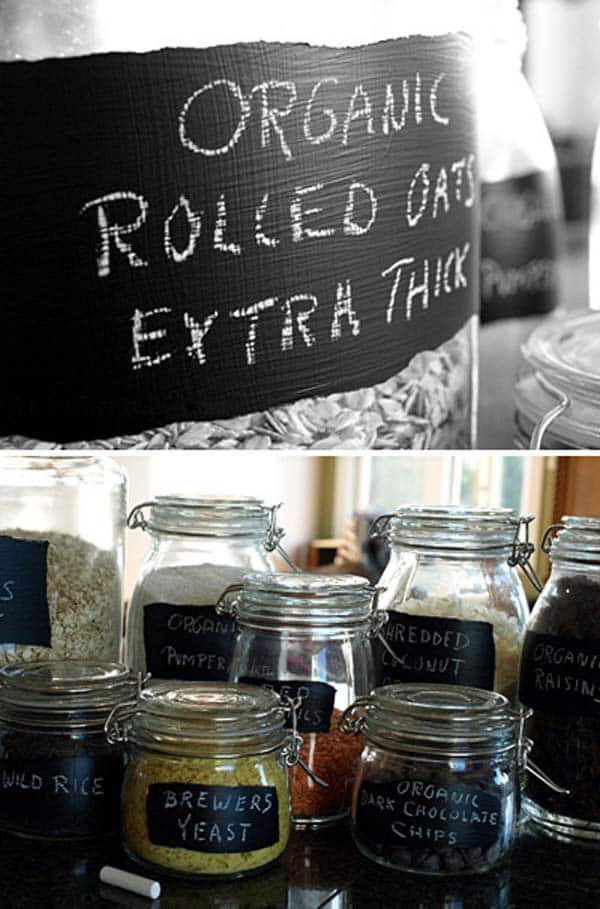 #13 Add a drop of authenticity to a simple mundane item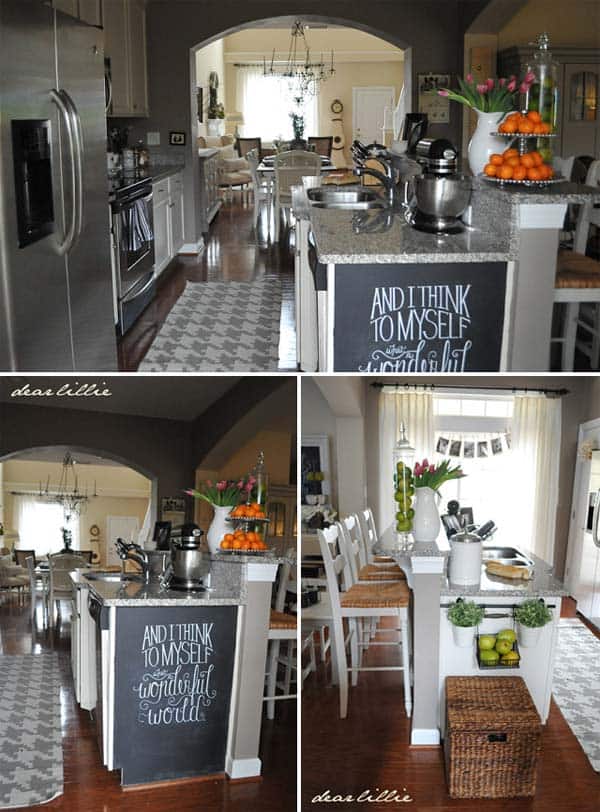 via dearlillieblog.blogspot.com
#14 Redesign simple containers into spectacular items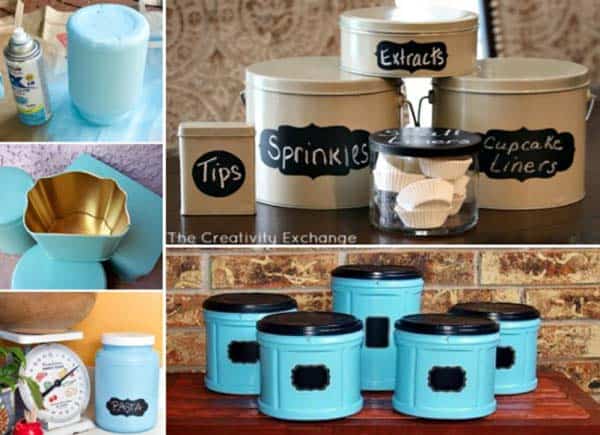 Tutorial @ kelliskitchen.org  &  popsugar.com
#15 A black wall can be a great organizer for simple items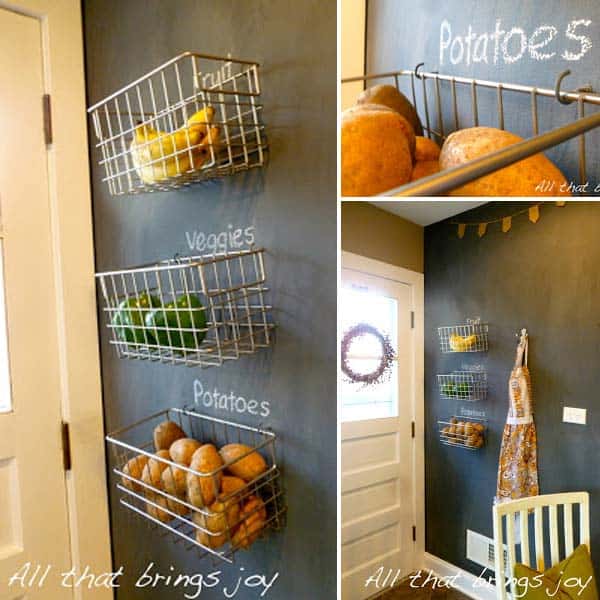 via allthatbringsjoy.blogspot.com
#16 Create a breakfast tray out of an old window beautifully transformed with chalkboard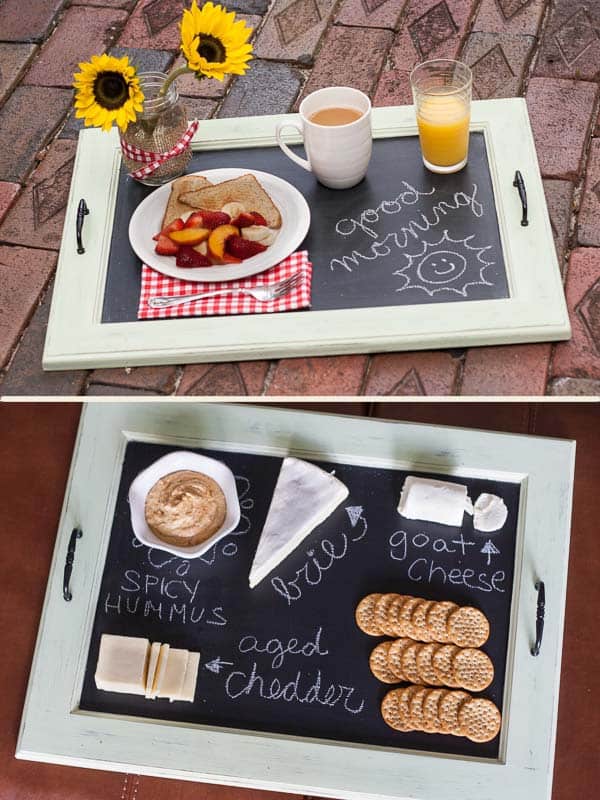 Tutorial @ soyouthinkyourecrafty.com
#17 Organize and decorate the interior of your cabinet with chalkboard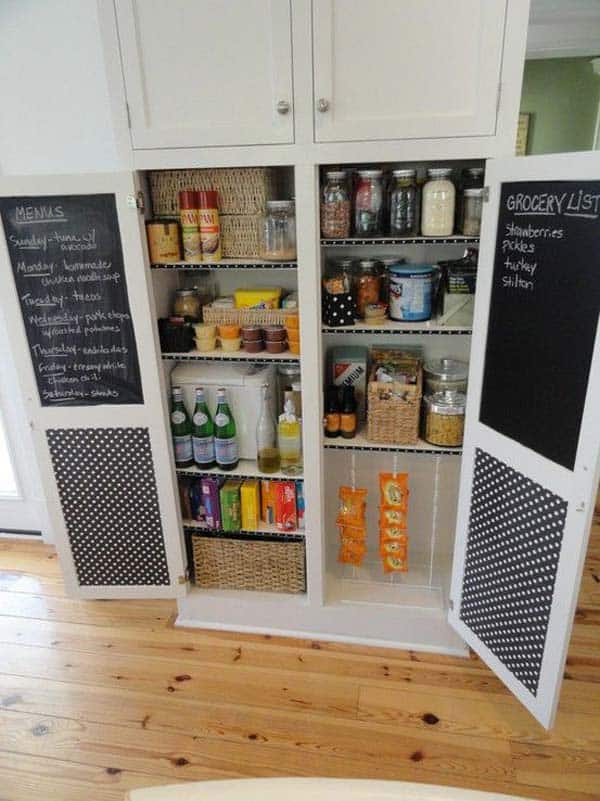 #18 One recipient can send a very beautiful and powerful message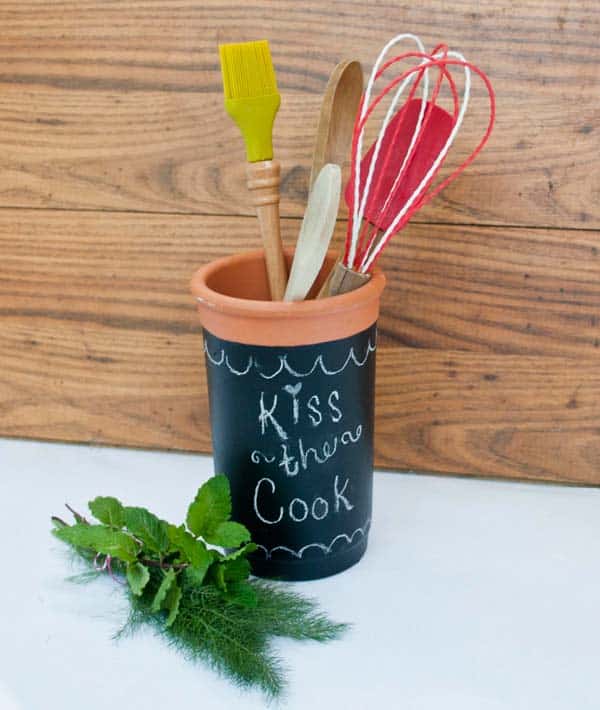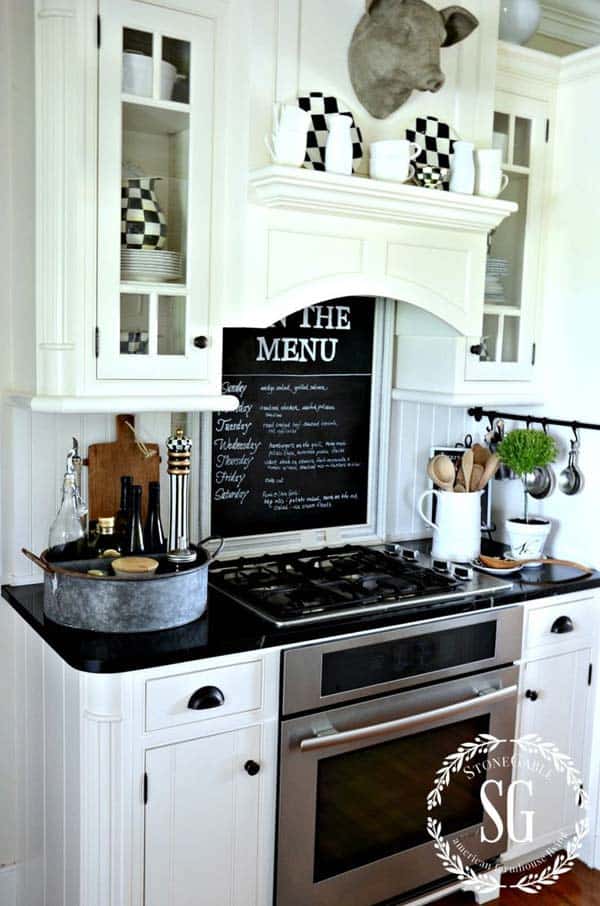 via stonegable.com
#20 Create a huge shopping list in your kitchen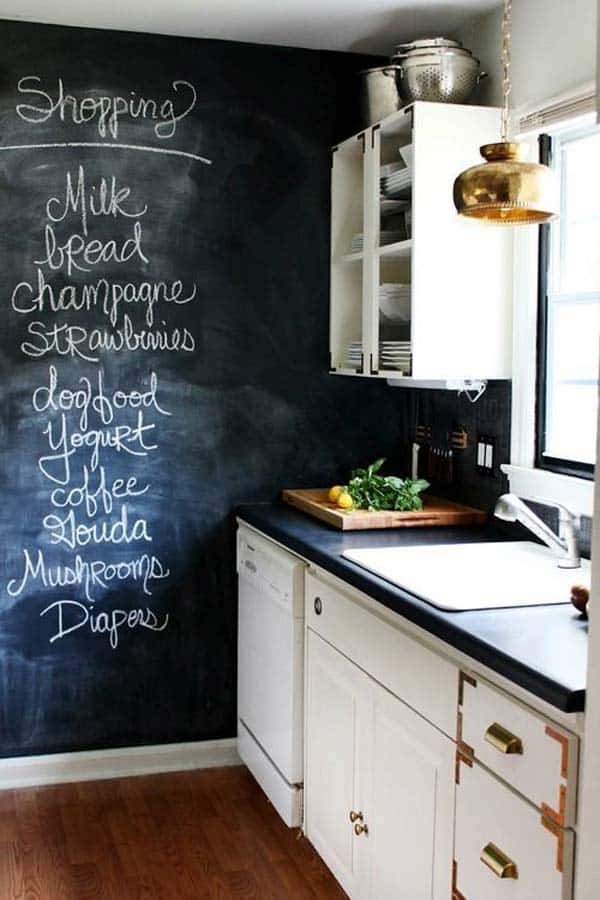 #21 Small decor items like welcome signs can be realized in 30 minutes with chalkboard
You can actually paint the entire counter with high quality chalkboard, transforming this surface into something extremely practical and personal.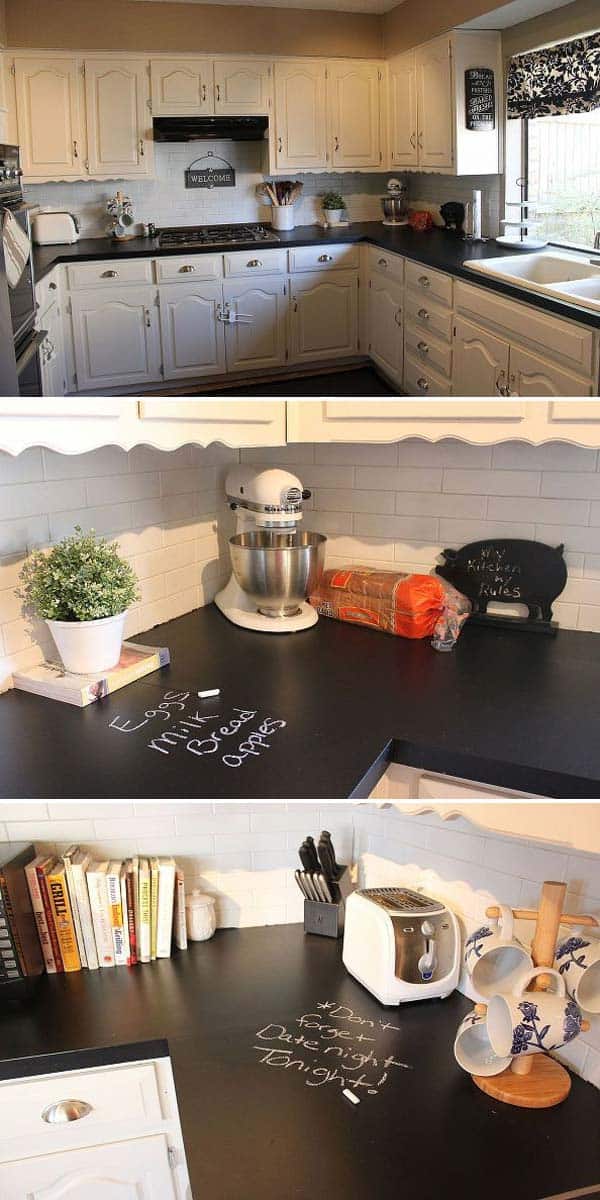 Tutorial @ marchorchard.blogspot.com
What do you think about these beautiful ways to use chalkboard paint on a kitchen? We would love to hear your opinion on the subject in the comment section below.