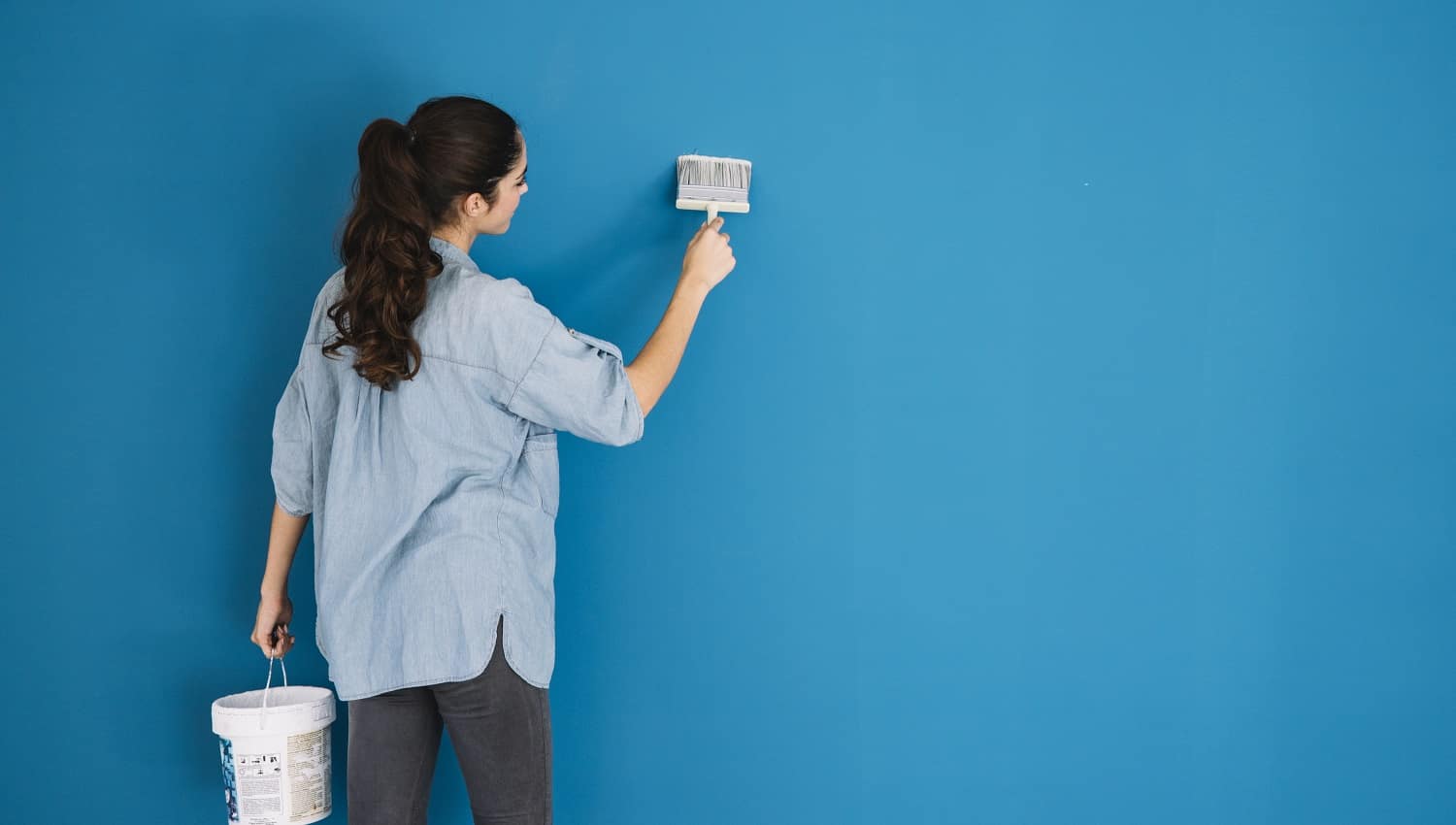 Repainting old furniture and decor pieces is hardly the latest renovation idea. But have you considered chalk paints for the touch-up job?
If you've been thinking along those lines, you've come to the right place as we're here to share insights on the 13 best chalk paints of 2022. Chalk paints have recently become the talk of the town, as they are perfect for revamping accent pieces, coffee tables, and literally any surface that needs some color.
Most chalk finishes can be applied on multiple surfaces, and that sure makes them cost-effective and versatile. All you must do is unleash the artist in you and go dabbing with the paintbrush.
Without further ado, let's dive in.
Top Chalk Paints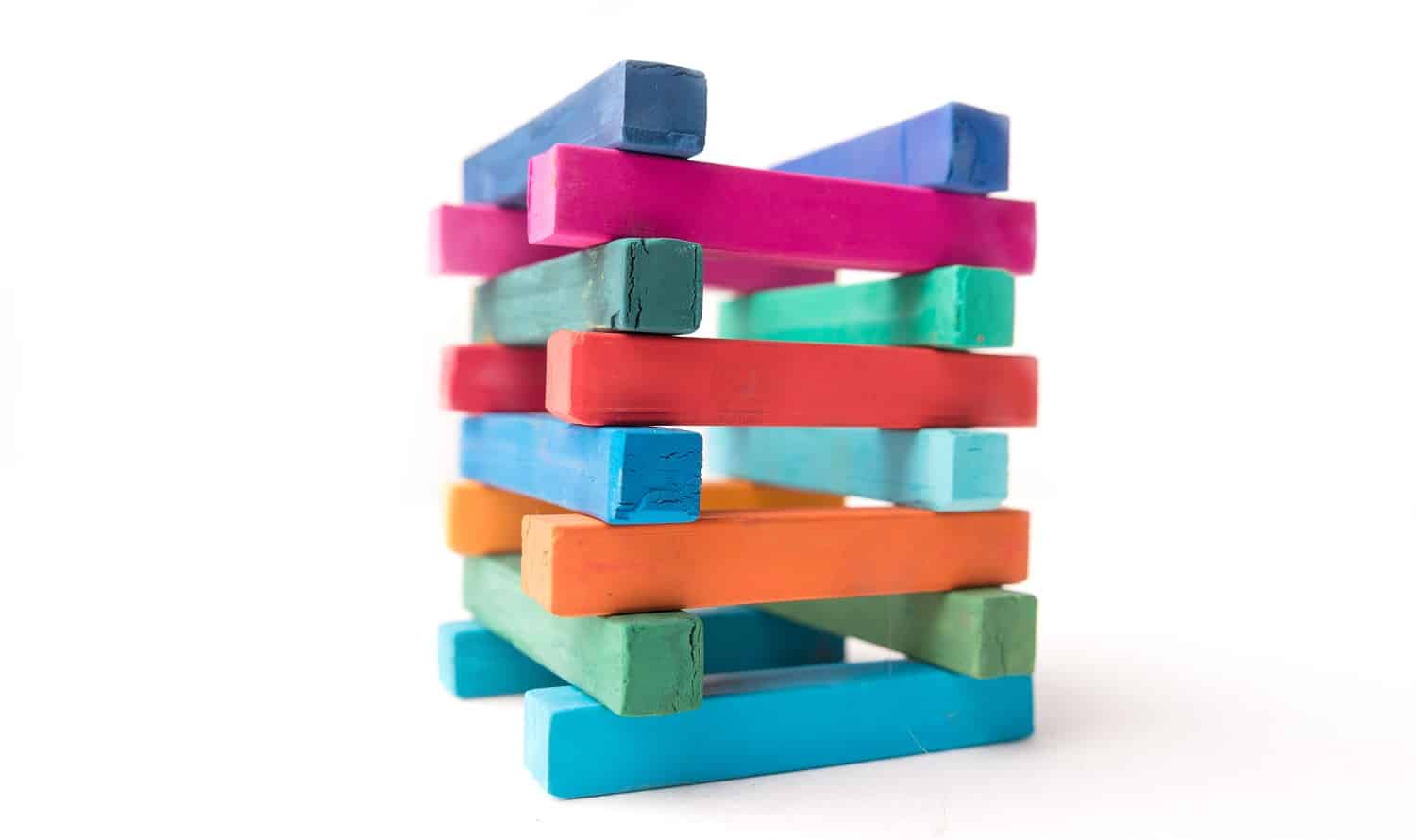 The Spruce Best Home by KILZ is our top contender primarily for its elegant selection of colors that can jazz up any piece of furniture or decorative items. So, if you're looking to start a little home improvement project to retouch chairs, cabinets, or accent pieces, we recommend using our top recommendation.
Why Did We Like It?
First and foremost, the Chalky Finish Paint can be applied over multiple surfaces, including old and new wood, cast stone, concrete, glass, wicker, and even metal. As homeowners, we prefer keeping things under a budget, and it makes good sense to buy a can of paint that goes with different materials.
The concentrated formula of this product provides excellent coverage with just one coat, but if needed, you can thin it out with water too. Each 1-quart container covers up to 100 sq ft of a given surface, and you can choose among 16 colors, including classic neutrals and bright accent hues.
And the best part is, there's minimum prep required before applying the paint as all you need to do is make sure that the surface is clean. Thereafter, simply grab your roller or paintbrush and add some pop to your living room or kitchen interiors. You can confidently use it on frames, jars, planters, and baskets, as with this item, the possibilities are endless.
What Could've Been Better?
We are delighted about the quality and the matte texture of this chalk paint. Also, the fact that it's touch dry within an hour really makes things convenient. However, the colors may differ slightly from the advertisement. When we did a few swatches, we noticed some visible differences in the color tones.
Pros
Works on wood, glass, concrete, wicker, and metal

Requires minimum preparation before application

1-quart of paint offers coverage of 100 sq ft

Ideal for refurbishing old furniture and accent pieces
Cons
Colors may slightly vary than advertised
When it comes to chalk paints, Rust-Oleum is a brand to reckon with as it has some of the best products on the market. That being said, our second pick, the Chalked Ultra Matte Paint, is an excellent choice for touching up kitchen cabinets and other interior furnishings to create a warm, cozy look.
Sale
Why Did We Like It?
Want to give your kitchen a vintage spin without any ground-up renovation? Dab your cabinets with a coat of your favorite Rust-Oleum Chalked Ultra Matte paint, and get the smooth, matte finish without breaking the bank.
We love that it works on nearly any surface, including wood, metal, ceramic, glass, and canvas, thereby creating a chic, elegant look with just one coat. Besides, these paints come in 30-ounce cans, offering coverage of up to 150 sq ft and with a dry time of 30 minutes.
While one coat is sufficient for most applications, we suggest applying a topcoat to your kitchen cabinets and any pieces that receive a lot of traffic for improved durability. What impressed us the most is its adhesion, as the paint can be applied without sanding or priming – just what you want in chalk paint.
Other than that, if you're looking to create a distressed look, we suggest buying two contrasting colors for the desired effect.
What Could've Been Better?
We're delighted with the finish of the paint as it can truly transform any old cabinets, tabletops, and other surfaces in just one coat. However, in case you want to apply a top coat on certain surfaces, be careful while doing so, since the paint can get smudged because of uneven brush strokes.
Pros
Adheres to wood, metal, glass, ceramic and canvas

Provides coverage of up to 150 sq ft

Does not require sanding or priming before application

Can be used to create a distressed look
Cons
Topcoat tends to get smudged
The Retique It Chalk Finish Paint by Renaissance is delightfully comprehensive as it has everything you'll ever need to achieve a regal chalk finish. Placed third on our list, this kit is the perfect buy for busy homeowners looking for a product that comes with the compatible applicators, thereby saving time and effort.
Why Did We Like It?
Firstly, we're amazed by their extensive 40 colors line-up, allowing users to choose among different options, especially if you're planning to achieve a particular look. In addition to the 1 quart of paint, the kit features 13oz clear wax, 4oz dark wax, 2″ paintbrush, 1. 5″ wax brush, and a 1″ wax detail brush.
So, get ready to channel your inner Picasso and create a vibrant look in the kitchen, living room, or dining space with this beautiful range of colors. What seals the deal is that the paints are eco-friendly and non-toxic with zero VOCs, which makes them safe for use even around children and pets.
Quality-wise we're happy with the neat and rich finish of this paint, offering good coverage in just 1-2 coats. All in all, we suggest getting this if you want to altogether avoid long and tiring sanding and priming sessions before the paint job.
What Could've Been Better?
The paint is thicker compared to other chalk paints and tends to clump a little unless you dilute it. But that's a minor quibble and not necessarily a big downer. Therefore, we suggest thinning it down before application so you can achieve a consistent finish and also get better coverage.
Pros
Package includes 13oz clear wax, 4oz dark wax along with brushes

Eco-friendly paint; does not contain VOCs

Rich finish in just 1-2 coats

Safe to use around children and pets
Cons
Paint is too thick and gets clumpy unless diluted
Our fourth candidate is a favorite among DIY enthusiasts, primarily for its versatility and adaptability. On that note, the Chalk Finish Paint Mix by Dover's is an excellent acquisition if you're looking to bring alive your creativity with different colors and textures. Also, it's an economical alternative to full-size cans, allowing users to experiment with multiple hues.
Why Did We Like It?
First things first, this mix allows users to make the required amount of paint for a particular project, ensuring minimal wastage. So if you've leftover cans in the garage that are still good to use, you can simply combine it with this mix and add a fresh new look on rusty, old furniture pieces.
Other than that, you can basically mix this with any flat latex or acrylic paint of your favorite colors, and experiment with different finishes and looks. Furthermore, this ultra-fine powder is exceedingly simple to use, as you can find the amount of paint you want to mix in the chart on the label.
After that, you just have to add the mixture to the paint container and blend with some water. Honestly, it cannot get simpler than this, plus you don't even need to sand or prime before applying the paint. But that's not the end of good things, as, with this powder, you can also achieve a shabby, distressed look.
What Could've Been Better?
This product truly delivers the best bangs for the buck, and we hardly have any complaints regarding its quality or coverage. But the one thing that bothered us was that the paints after mixing tend to get a little gunky and are difficult to get off the brush after use.
Pros
Economical chalk mix reduces wastage

Works with flat latex and acrylic paints

Mixture can be easily made after referring to the chart

Can be used to create a shabby, distressed look
Cons
Paint gets gunky and sticks to the brush
We're halfway through our recommendations, and now is a good time to introduce the Dixie Belle Paint Company Chalk Paint. So if you have an elaborate restoration project in mind, we suggest going with our seventh option, as it requires minimal prep work and offers superior coverage. Also, compared to other brands at this price range, this unique chalk paint is ahead by a whole league.
Why Did We Like It?
Traditional paints require extensive prep work in the form of sanding, scraping, and priming, which are otherwise not only time-consuming tasks but also laborious. That's where the Dixie Belle Chalk Paint comes into the picture, making things much more convenient by eliminating all such preparatory sessions.
Furthermore, we're in love with the flat, no-frills appearance of this paint, which adds a muted, sophisticated touch to interior decor and furnishings. Apart from that, we like that the product is gluten-free and non-toxic, without any VOC's, keeping your indoor environment unpolluted and safe.
Also, you can purchase colors in contrasting tones and create a distressed look on accent pieces and other standalone furniture. Besides, the paint is available in 8-ounce, 16-ounce, and 32-ounce sizes, allowing you to customize purchase as per requirements. Overall, it's a great product, especially if you're looking to save money while also spinning a fresh new look.
What Could've Been Better?
You must be wondering what could be wrong with this item, especially when we couldn't stop praising it. Well, there's no point sugarcoating here, but the paint takes a lot of time to dry compared to several other chalk paints. This becomes quite a hassle when you have hyperactive children or pets at home.
Pros
Eliminates sanding, scraping and priming

Gluten-free, non-toxic paint without any VOCs

Can be used to create a typical, distressed appearance

Affordable paint with superior coverage
Cons
Paint takes a lot of time to dry
For our eighth spot, we've selected the KILZ 00004404 Interior Chalk Style Paint, ideal for upcycling existing furniture that have lost their sheen over time. However, this product is not only limited to repainting wood but also works on various other surfaces, adding a touch of grandeur with a luxurious finish.
Why Did We Like It?
As homeowners, sometimes we have single pieces of furniture or standalone decor items that look worse off for wear. Although repainting such items constitutes a small project, it's best not to skimp on quality and use something that won't even last a year.
That's why we recommend this Kilz product as it can really charm up any old wooden furnishings. And if you've some leftover, you can use it on anything including cast stone, concrete, and properly prepared metal surfaces. Furthermore, it can even be applied over most existing finishes with little to no surface preparation.
What we like best is its thick consistency that imbibes character to any ordinary surface and creates a luxurious look. Also, it offers great coverage, so if you're buying just one can, it will cover 100 sq ft. Lastly, it's pretty low maintenance as you just have to occasionally wipe the painted surface with soap and water to redeem the effect for a long time.
What Could've Been Better?
We love how pigmented this paint and especially like its performance in terms of coverage. However, we suggest not using a roller as an applicator as it may mark up the surface since the paint is too thick. You can try thinning it down, but that may somewhat diminish the final look.
Pros
Ideal for small-scale home projects

Product is applicable on wood, cast stone, concrete and metal

Can also be applied on existing finishes

Provides coverage of up to 100 sq ft
Cons
Not suitable to apply with a roller
Spray paints have been around for a while now, and nothing should be holding us back from using them on furnishings. It may not be among the conventional choices, but it sure saves a lot of time, which is otherwise spent on preparing a can of paint. So, here we present the Krylon K04101000 Spray Paint, as our ninth pick.
Why Did We Like It?
Tired of lugging around a heavy can of paint just to get some touch-ups done here and there? This Krylon Spray paint is the lightweight, handy solution you need to finish repainting projects in a snap. Thanks to this compact spray canister, you can now achieve a chalk finish in no time and that too without surface preparation.
Like most high-quality chalk paints, there's no need for priming before applying this product, all you gotta do is aim and spray. Frankly, it doesn't get as simple as this, and we really appreciate the fact that it dries up in 25 minutes. Also, it creates the perfect ultra-matte look, adding a touch of pristine white, without a hint of streaking or run-ons.
Each unit can cover up to 25 sq ft and provides excellent adhesion and durability, at par with traditional chalk paints. So if you're looking to complete the paint job without breaking a sweat, this product is the best deal.
What Could've Been Better?
As you near the end of the can, the paint tends to get a little clogged and struggles to come out. We would have liked it better if the spray can dispensed smoothly till the end, instead of spurting blobs of paint. Nevertheless, it's still worth the time and money as you can wrap up the work real quick.
Pros
Compact and lightweight spray can for easy application

Superior adhesion and durability

Creates an ultra-matte, perfect white finish

No streaking or run-ons on the surfaces
Cons
Paint clogs at the bottom of the can
The FolkArt 34151 Home Decor Chalk Furniture & Craft Paint is an excellent choice for DIY-ers and craft enthusiasts, looking to make a vibrant splash. This line-up is available in multiple sizes and comprises a beautiful palette, offering rich and creamy colors that can add a gorgeous look on boring pieces of furniture.
Sale
Why Did We Like It?
Despite being placed so low on our list, this Home Decor Chalk Paint is one of our favorites, primarily for its rich texture and consistency. We are very impressed with the durable matte finish that this paint provides, allowing users to apply it on high traffic surfaces confidently.
Apart from that, we really like the affordable price tag, as we believe there's no point in spending a ton on refurbishing projects. Besides, the product can be used on multiple surfaces, including wood, metal, ceramic, plaster, terracotta, and canvas, ensuring minimum wastage and leftover.
Moreover, there's no need for stripping or priming before coating any surface as the paint can evenly spread without any smudges. Also, it's pretty easy to layer and great for creating a shabby chic distressed look on wooden pieces. Other than that, we like the use of water-based formula, since it makes things more manageable, enabling users to clean the surface with soap and water.
What Could've Been Better?
Literally nothing else other than the drying time. Some pieces and surfaces may need a second coat, but the drying between coats is quite long, and you have to wait for the first layer to bond properly. This is especially a hassle when you're trying to work with pets or children around.
Pros
Affordable paint with a creamy matte finish

Durable product; ideal for high traffic areas

Suitable for creating a shabby chic, distressed effect

Easy to clean with soap and water
Cons
Long drying time in between coats
Our eleventh product, the Soft Southern Strokes Chalk Finish Paint, comes in a delightful package and is the perfect paint to snazz up your home decor and craft projects. So if you need that pop of color to make things more interesting and attractive, we suggest picking a jar or two of this.
Why Did We Like It?
We are delighted about this unique product mainly because it renders a silky smooth matte finish that can add pizazz to any decor piece. And the best part is that you can apply it over old paint jobs and altogether avoid sanding, stripping or priming.
Also, you do not require any particular type of brush or applicator to use the product as it can take to more or less all standard paintbrushes. Some of us like going a little bold with colors and want to create a vibrant atmosphere indoors, and this chalk finish paint pulls the trick perfectly.
Besides, it's pretty multi-purpose, since you can use this item in art and craft projects and even on antique decor art pieces. Moreover, it goes on multiple surfaces, including wood, glasses, and metal. However, what takes the cake is its all-natural base formula, which keeps the interiors free from toxic fumes.
What Could've Been Better?
We could barely find any flaws with the finish or coverage of this product, as it does pretty well in both the departments. Nevertheless, if you're not satisfied with a single coat and want to add another layer, we recommend thinning down the next coat as the paint is quite thick, and you may end up smudging it.
Pros
Creates a silky matte finish on different surfaces

Can be used in art and craft projects

Product can be applied over old paint jobs

All-natural base formula with no toxic fumes
Cons
Paint has to be thinned down for second coat
The Shabby Chic Furniture Paint is what you should get if you're looking to create a distressed look on a side table or any other decor pieces for that matter. The item comes in 250ml cans, but you'll be surprised at the coverage it can provide. So if you want to get your money's worth, add this to cart stat.
Why Did We Like It?
If you're looking to redecorate your coffee table or display cabinet, the Shabby Chic paint is the best suited for the purpose. All you have to do is get two contrasting colors and create a distressed effect to incorporate a vintage charm to the interiors.
Plus, the paint consists of a rich pigmented formula, meaning you don't have to spend on a primer or get an undercoat. This is genuinely cost-saving as you can use the product on multiple surfaces, in case there's any leftover.
Furthermore, you can apply on different surfaces like wood, brick, stone, and plaster, although coverage depends on the porosity of the material. Other than that, you can use a brush or a roller to apply this, which makes things much simpler, especially if you're working on differently shaped surfaces.
Lastly, this water-based item is suitable for both indoor and outdoor use, so you can use it to repaint porch furniture or pots on the balcony as well.
What Could've Been Better?
Applying the paint is complicated if you're working on waxed surfaces, as in that case, you've to get rid of the layer using white spirit. Therefore, to ensure high adhesion, you must ascertain that the surface is free from oil, grease, or wax. If you're not sure, it's best to just clean the surface once before application.
Pros
Affordable product for creating a distressed look

Works on wood, stone, brick, and plaster

Can be applied using a brush or a roller

Suitable for both indoor and outdoor use
Cons
Difficult to apply on waxed surfaces
Now that we've reached the end of our list, we would like to finish off with the Ronseal Chalky Furniture Paint. However, its bottom position is not a comment on its quality or coverage per se as we simply consider it to be the last of the best 13 performers.
Why Did We Like It?
If you're looking for a no-nonsense product that will do the job as advertised, this Ronseal item is your best bet. For starters, some of us prefer a no-frills appearance on decor or furniture pieces as it exudes class and sophistication. And this product delivers exactly that with a flat matte finish that perfectly blends with the existing decor.
Furthermore, this high-performance item protects the surface from regular wear and tear and does not rub off upon contact. This is a significant advantage, especially if you're working in a high traffic area. Apart from that, we're very impressed with the color pay-off, and most importantly, the shade you see is the shade you get.
Meaning, unlike with certain products, where customers always complain about receiving a slightly different color, this brand actually makes an effort to provide the exact shade. Lastly, if you're looking for an affordable, long-lasting solution to revamp old pieces, give this product a shot.
What Could've Been Better?
You must be wondering why we placed this item on the bottom despite such great qualities. Well, the only reason is that it contains sensitizing substances that may induce an allergic reaction among users. Therefore, if you intend to buy this, we suggest doing a swatch test first before beginning the project.
Pros
Long-lasting product ideal for high traffic areas

Does not rub off upon contact

Can protect surfaces from regular wear and tear

Customers receive the color as advertised
Cons
Product can induce an allergic reaction
The General Finishes MBPQ Chalk Style Paint is available in 20 contemporary colors that can enliven your home decor with a classy, flat matte finish. So if you're looking to kick things up a notch and add more zing to the interiors, we recommend investing this option for desirable results.
Why Did We Like It?
This General Finishes selection is available in both 1-pint or 1-gallon containers so that you can get the appropriate quantity, based on requirements. Also, to further add to your convenience, it can be intermixed or layered with milk paints from the same brand.
Meaning if you want to tone down certain colors or give a soothing appearance to something, you can pull off that experiment with these paints. Additionally, these chalk paints are wet distensible in only 12 hours; thus, you can expect greater coverage than other competing brands.
Furthermore, you do not need to use a sealer with these products, unless of course, you're applying it in high wear areas like countertops, cabinet doors, etc. Also, given its consistency, you can actually apply the paint using a spray can, which makes things much easier and time-saving.
Lastly, although rated for indoor use only, you can take a shot and use the paints on outdoor furniture to create an old, rustic look.
What Could've Been Better?
Honestly, these paints are fun to apply, and we were really excited about the beautiful results. Nevertheless, we couldn't help but notice the thin consistency of the products, which means you'll need more than one coat to get the perfect finish. Therefore, this practically adds to the costs, especially if you have a lot of surfaces to cover.
Pros
Wet distensible within 12 hours

Can be layered and mixed with milk paints

Paints can be applied using a spray can

Can be used on outdoor pieces to create an old, rustic look
Cons
Paints are too thin and require multiple coats
Upcycling furniture and decor pieces is a practical approach to reduce replacement costs and creating a brand new look at the same time. That's why we suggest giving the Chalky Chicks Chalk Finish Paint a shot, to finish your projects in style. Also, if you're into craft and DIY activities, get your hands on this stat.
Why Did We Like It?
What if you had a chalk paint that could be applied on a sorry-looking sofa or couch, restoring it to its former glory. Well, that is no longer a theory as the Chalky Chicks paint can be even used on fabric, in addition to multiple other surfaces.
To begin with, this high-quality chalk finish paint is available in a ready-mix formula, meaning there's no need to add water to get the consistency right. Furthermore, you can apply it to more or less everything, including raw wood, laminate, glass, resin, metal, brick, and cement, while achieving coverage of about 150 sq ft.
Besides, if you want to decorate any surface with a spray-on effect, you can do so by loading the product in an HVLP paint sprayer. What we like best about this item is that it's ultra-low VOC content, keeping toxic fumes and substances to a minimum. So if you've children at home, we suggest using this product for a safer experience.
What Could've Been Better?
We are, for most parts, happy with this product, but the only thing that bothered us is the drying time and adherence. When applied on certain surfaces, the paint takes more time to adhere and may come off easily or get smudged. We would've liked it better if dried off faster and bonded quickly.
Pros
Does not require water before application

Can be applied on raw wood, laminate, glass, and brick

Offers coverage of up to 150 sq ft

Low VOCs, suitable for use around children
Cons
Paint takes time to adhere and dry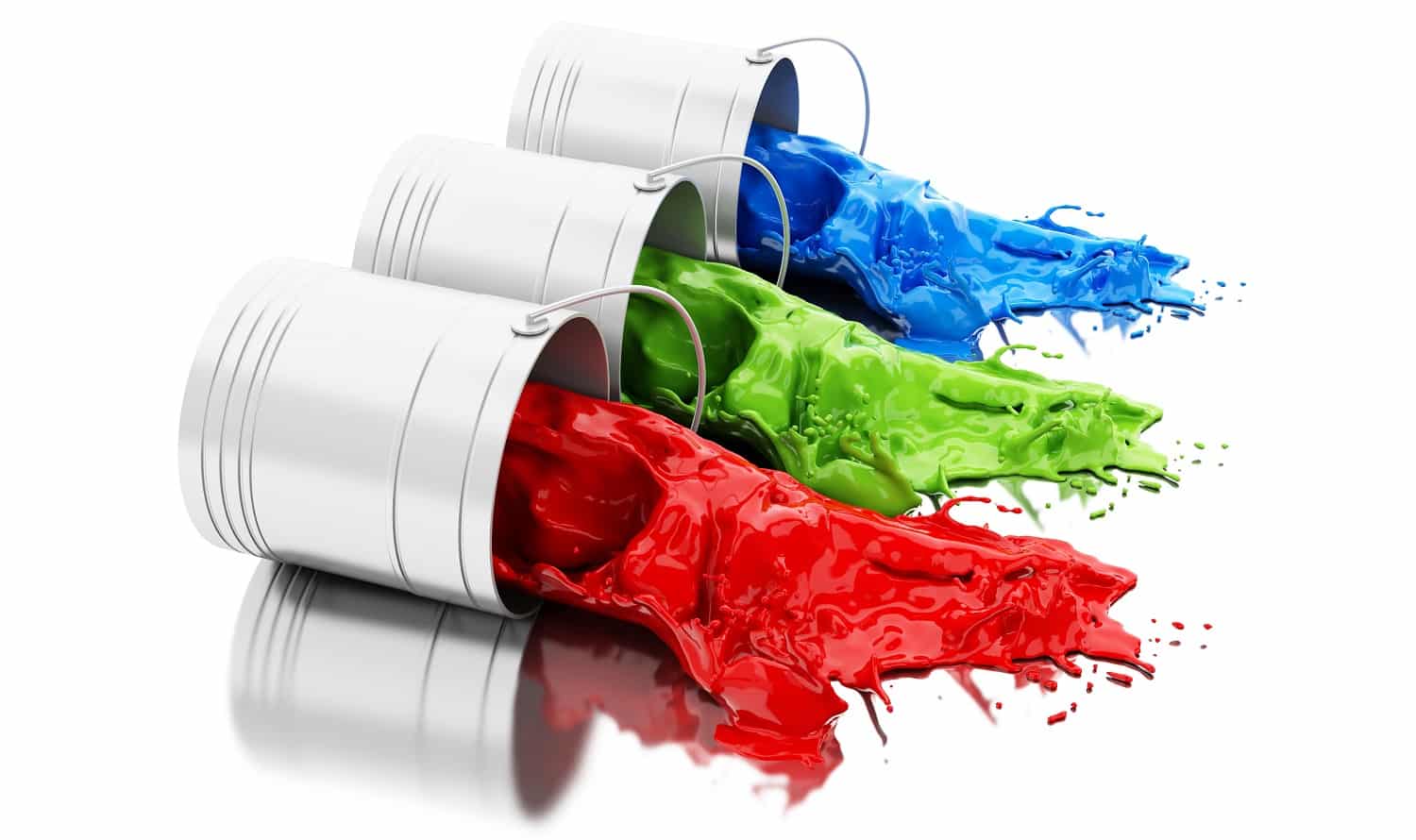 Chalk Paint Buyers' Guide
Now that you have all information on the 13 best chalk paints of 2022, you may still need a little more help to purchase the most suitable option. Believe it or not, there are more than a few considerations to make and to help you choose better, we've put together this summarized buyers' guide.
So take a look at our points and find out what works best for you!
Colors
This may seem like a no-brainer, but the color you pick should go with the color scheme of the existing decor. But that doesn't mean you have to choose varieties of the same shade, because what ultimately brings out an accent piece or decor item is contrast.
Therefore don't be shy to experiment with bolder hues as they're quite in vogue, adding character to any surface. Conversely, you can even play with pastels and muted colors to bring a homely and cozy feel.
Adhesive Qualities
After deciding on the colors, you must focus on the adherence quality of the paint. Even though most high-quality chalk paints do not require sanding or priming, make sure to select paints that provide superior bonding across multiple surfaces.
You don't want to purchase anything that chips off easily or cannot sustain normal wear and tear. This is especially important if you're applying the paint in high traffic areas.
Finish
Another thing that you should look at is the finish of the chalk paint. While some colors have a flat matte finish that seamlessly integrates with the surface, others have a silky, rich effect, adding more sheen to a particular piece. Besides, the finish should ultimately enhance the aesthetics of your interiors, so choose wisely.
Drying Time
You do not want to wait hours for the paint to dry off, especially if you need to apply a topcoat. Make sure to buy something that dries quickly and is easy to apply, whether you're using a paintbrush, roller, or spray can.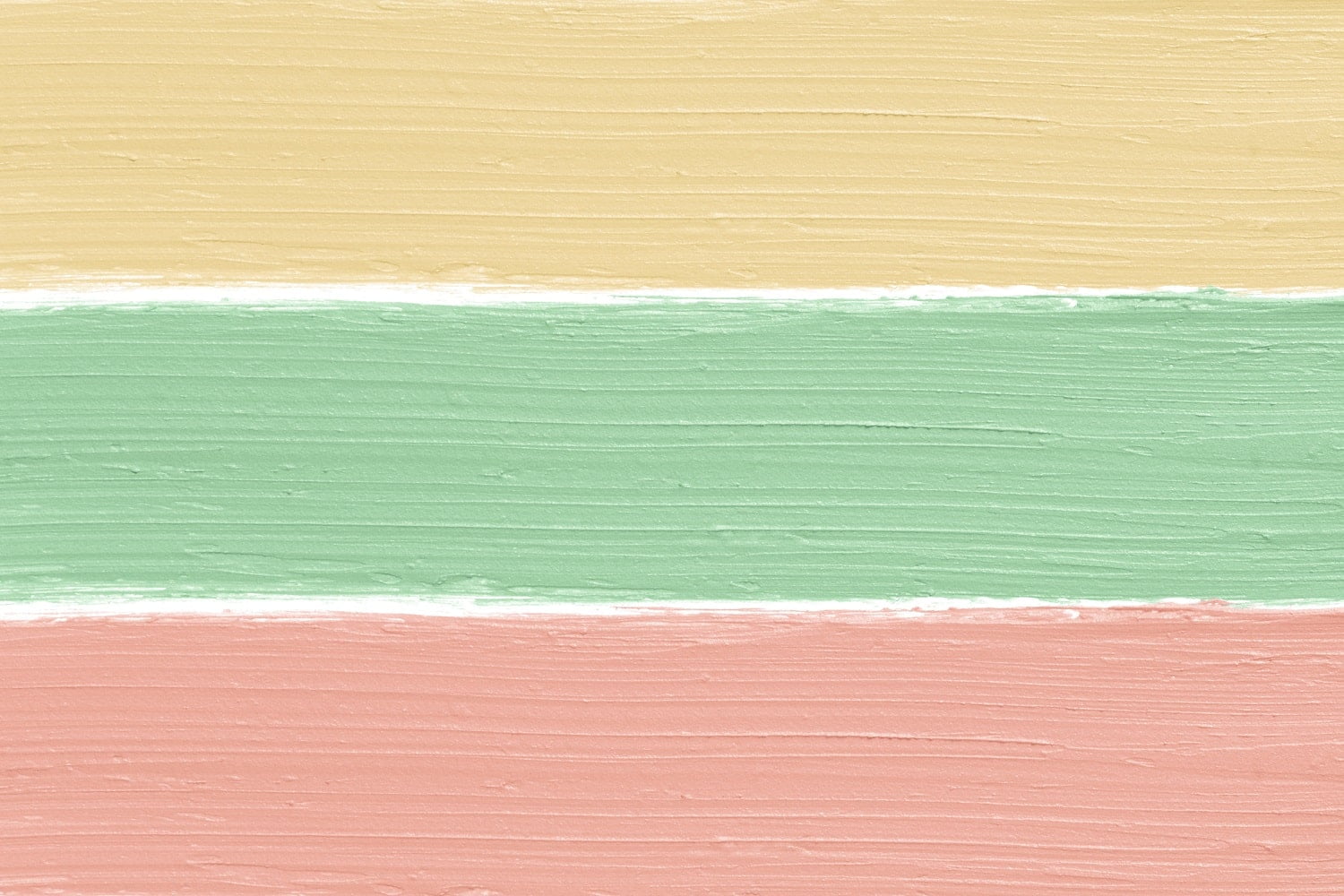 Verdict
Using chalk paints to refresh old decor pieces and furniture is not only economical but also aesthetically pleasing. But regardless of the brand or product you pick, make sure it streamlines the paint job and offers excellent coverage and stay. Long story short, you should be able to wrap up the project quickly and not slog for hours just prepping the surface.
On that note, we've come to the end of our brief and informative guide, and we hope you could find the perfect option to zing up the interiors. But if you still need a nudge in the right direction, here's a quick round off.
The Spruce Best Home by KILZ 14604 Chalky Finish Paint is the best overall, while the Retique It Chalk Finish Paint by Renaissance offers superior color pay-off. Other than these two, the FolkArt 34151 Home Decor Chalk Furniture & Craft Paint has an extensive color palette, and the Soft Southern Strokes Chalk Finish Paint is the most eco-friendly option.
Let us know in the comments section about your favorite pick from our lot.
Till next time, keep adding color!
Related Articles
13 Best Paint for Furniture of 2022 | Reviews & Buyer's Guide
13 Best Paints for Bathroom Ceilings in 2022
13 Best Concrete Paints of 2022