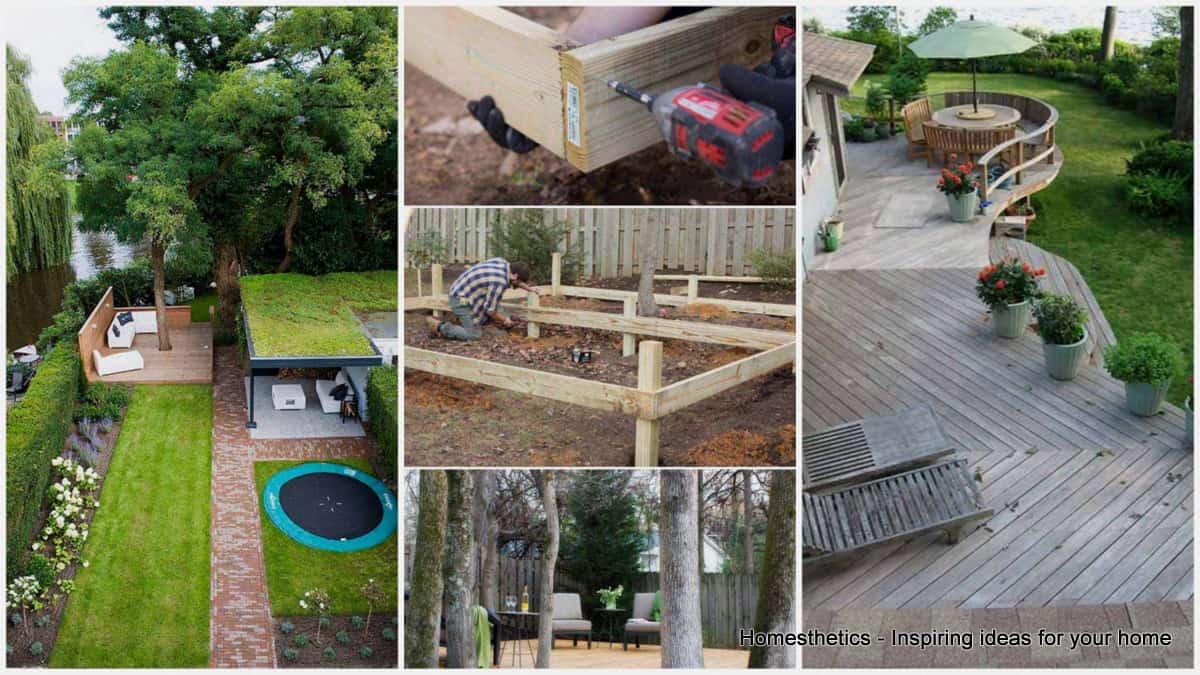 Spending time outdoors is an essential crucial part of a healthy lifestyle, one that eases the mind and delights the senses. And when it comes to your own backyard, the entire idea of a floating deck comes as a solution to how you can organize a small corner outside that will complete your backyard design whilst serving as an entertaining, relaxing space, the ideal vision for a summer night spent with friends and family. The simple structure of a floating deck confers an airy fresh vibe to your yard and offers all the necessary space you desire to organize an outdoors dinning area or a pallet lounge zone with little trouble. You can even take the idea further and build the deck around a majestic tree without it being connected to your actual house or terrace or, why not, around a round pool or Jacuzzi with the sole purpose of ultimate relaxation.
As you will see in the gallery presented below, wood, especially pallet wood is the main material utilized due to its beautiful texture, adaptability to any type of structure and exuded warmth. Recycle old wooden pallets to create the most beautiful deck without spending a fortune on building materials and taking the environment into consideration. In time, the natural tone of the pallets will gradually fade, transforming itself into an incredible grey-greenish tone that will accentuate even more the greenery surrounding it. Invest time into creating your special corner an feed your imagination with the following 15 Stunning Low-budget Floating Deck Ideas For Your Home.
Stunning Low-budget Floating Deck Ideas
#1 organic lines sculpting a beautiful landscape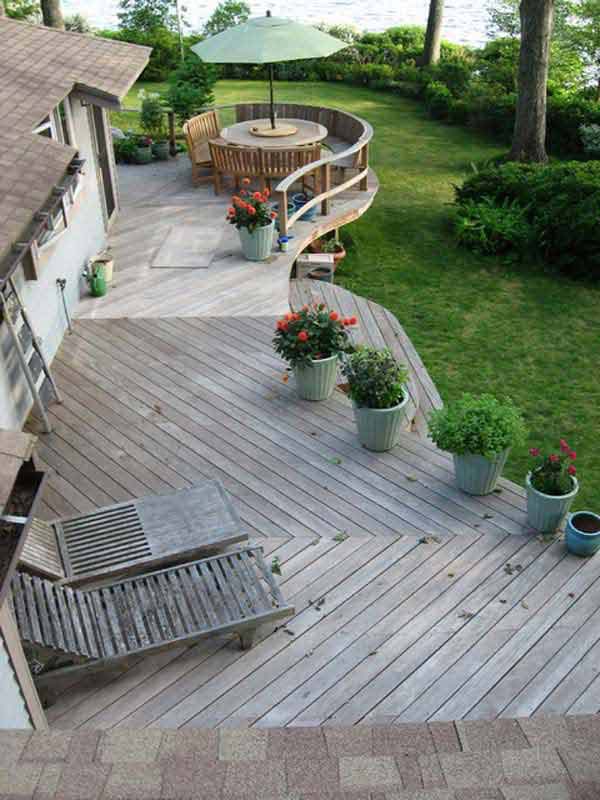 #2 small oasis under the trees nestled in vegetation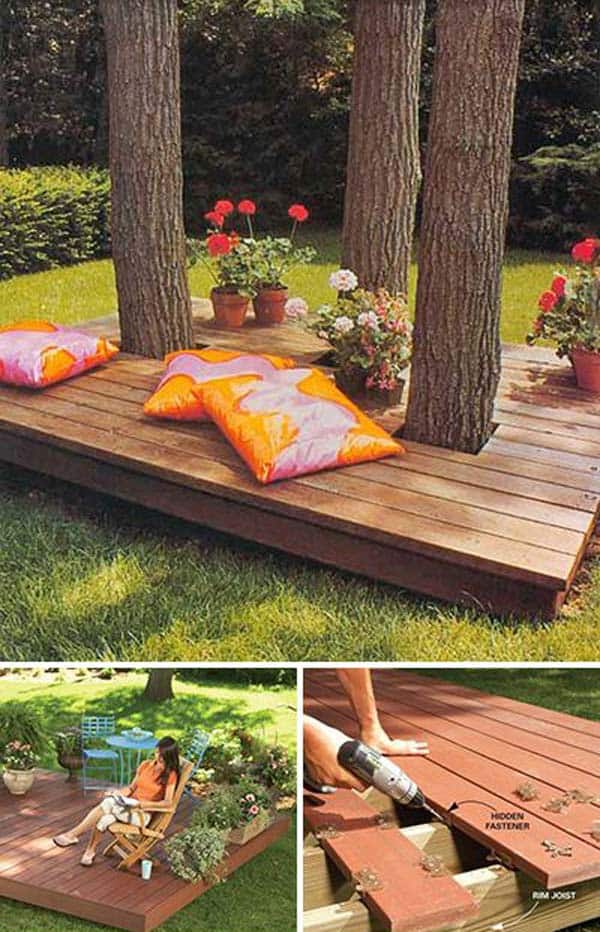 #3 corner floating deck in a balanced composition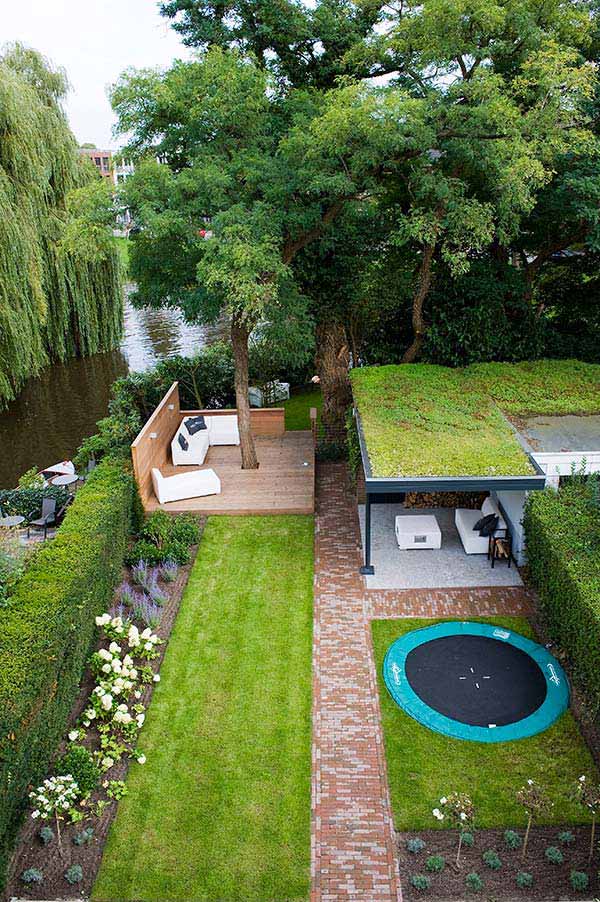 #4 homemade floating octagonal deck upgraded into a gazebo

Tutorial  —->  How to Build an Octagonal Deck
#5 terraced diy pallet deck built for less than $300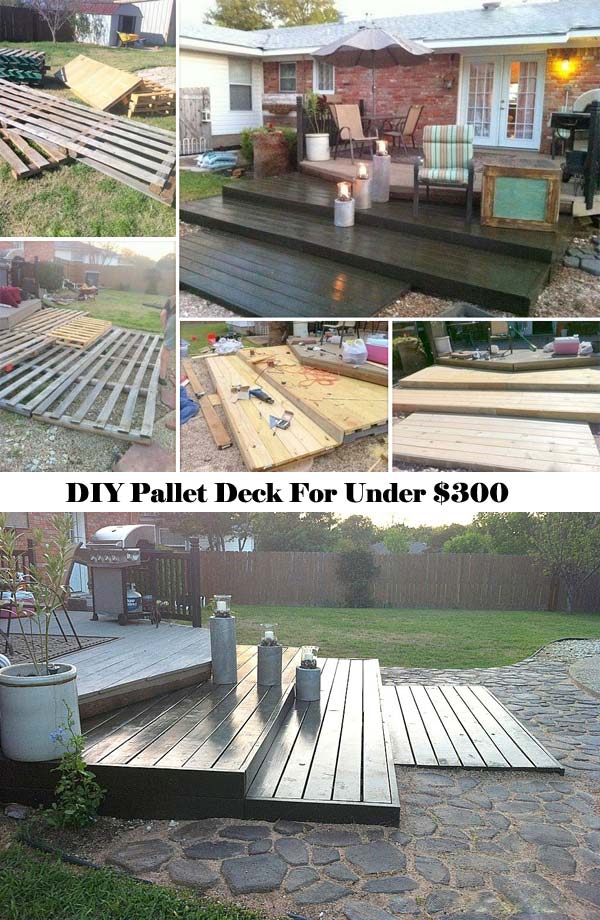 Tutorial  —->  remodelaholic.com
#6 build fun pontoon raft with old pallets and gallon plastic drums

Tutorial  —->  reddit.com
#7 checkered floating deck of great beauty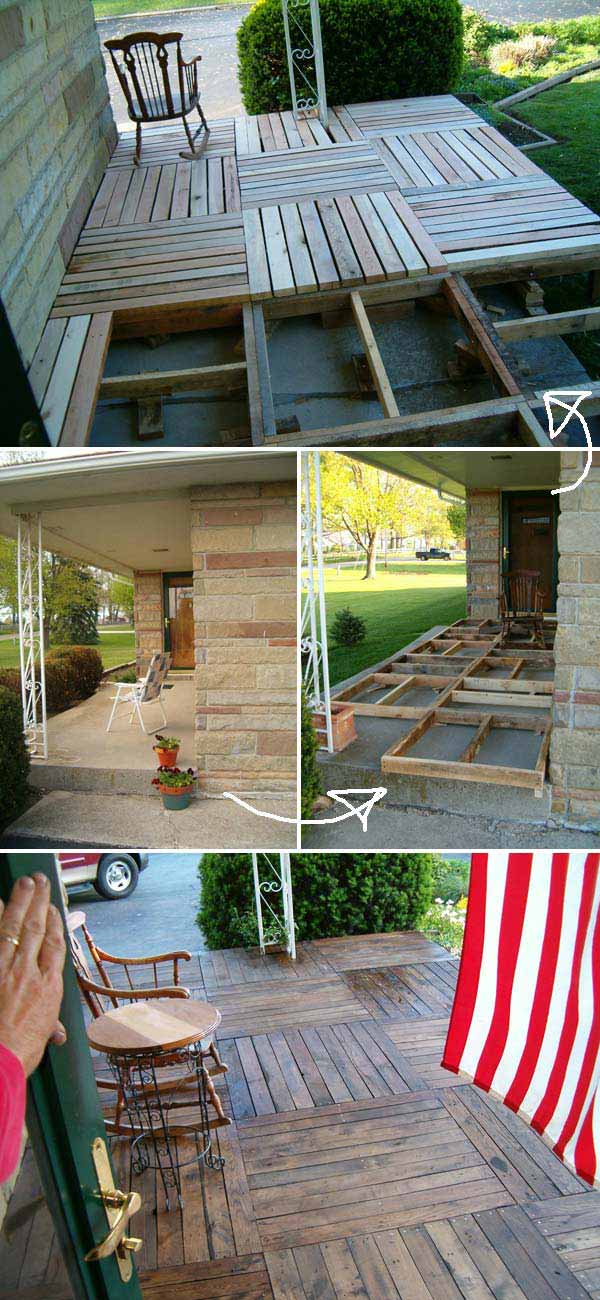 Tutorial  —->  DIY Pallet Porch Makeover
#8 build a deck around your above-ground swimming pool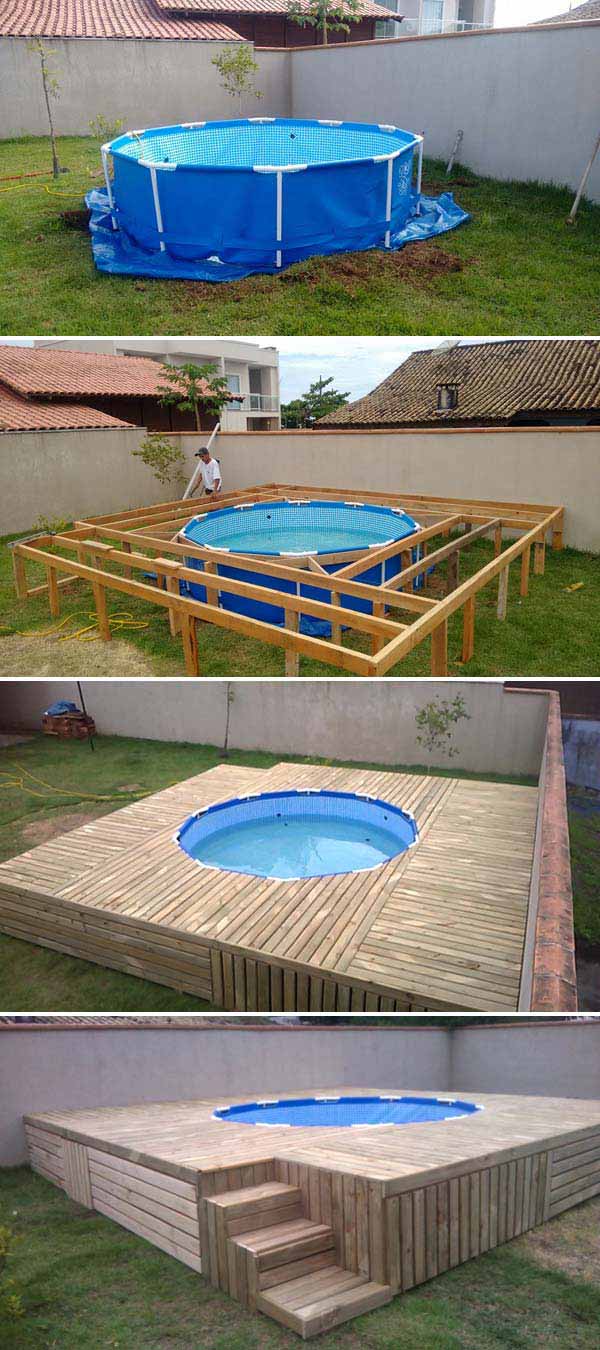 #9 wooden pallets-only floating decks can be stunning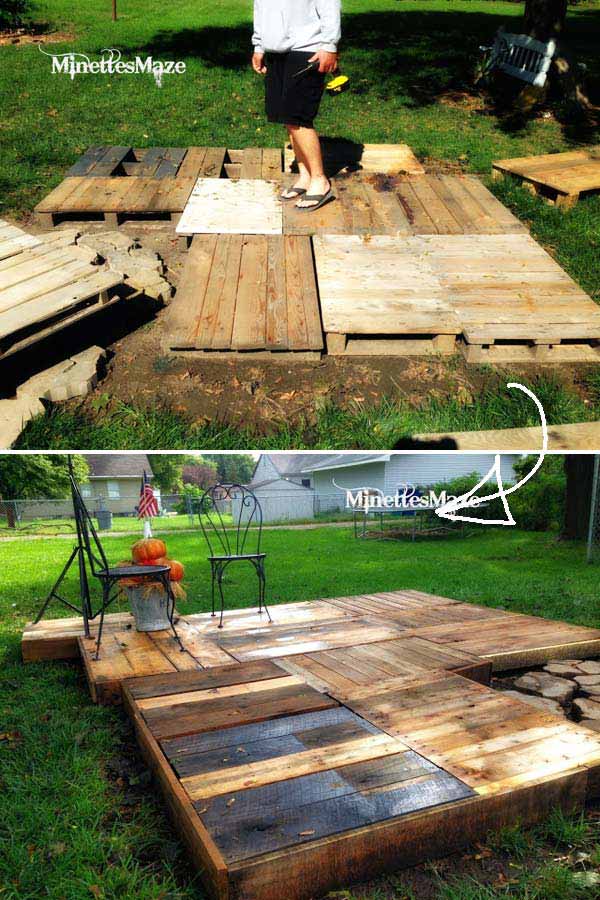 #10 build a small sanctuary under a legendary tree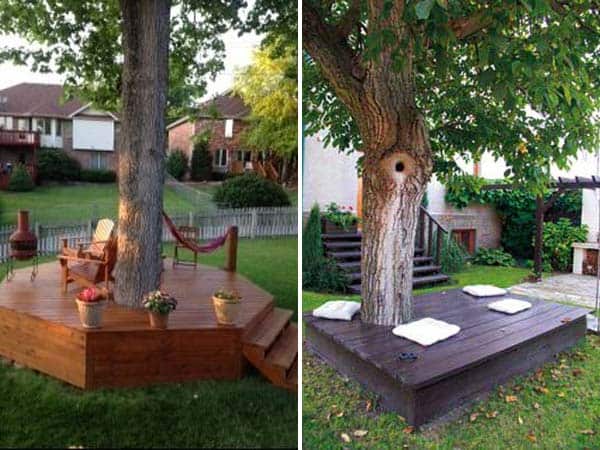 #11 salvaged wood can build the entire deck and furniture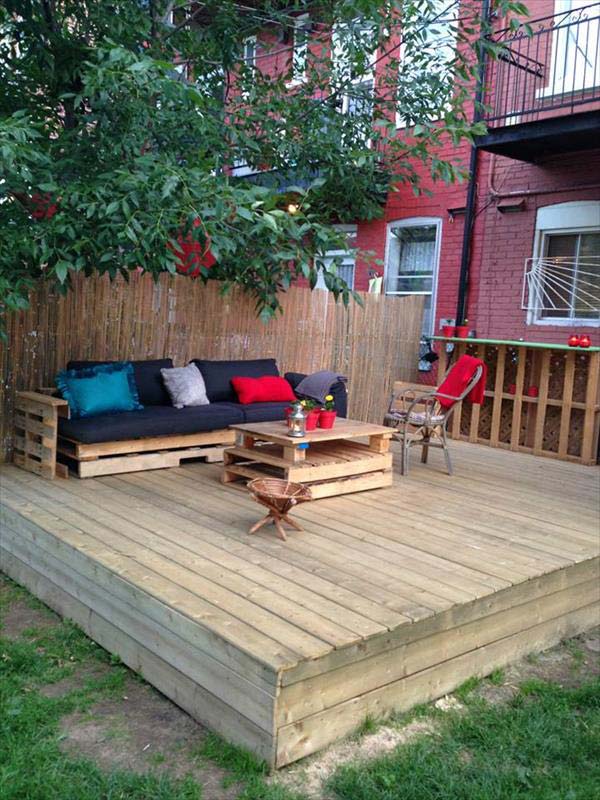 Tutorial  —->  99pallets.com
#12 raise your floating deck on cinder blocks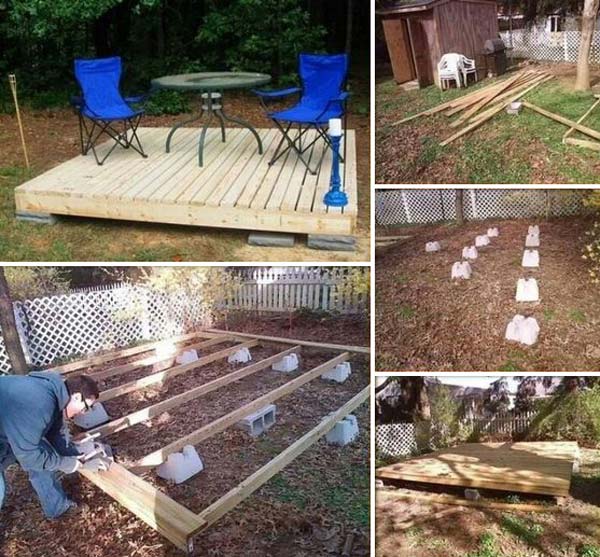 #13 take advantage of the tree`s shadow with a stunning deck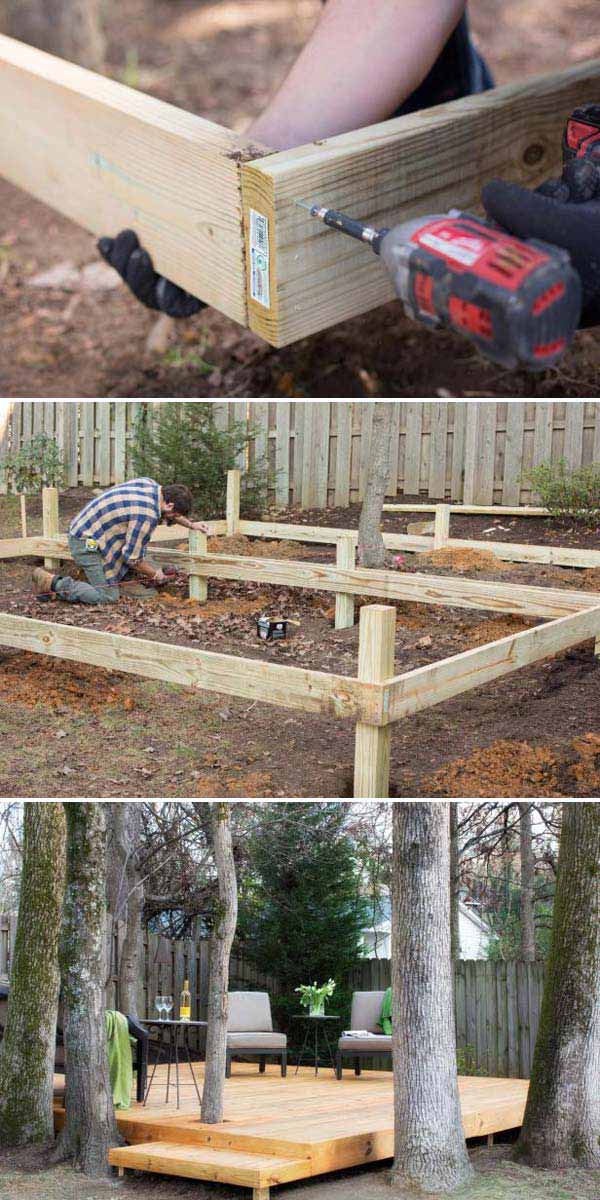 Tutorial   —->  hgtv.com
#14 corner deck around a lemon tree built with scrap wood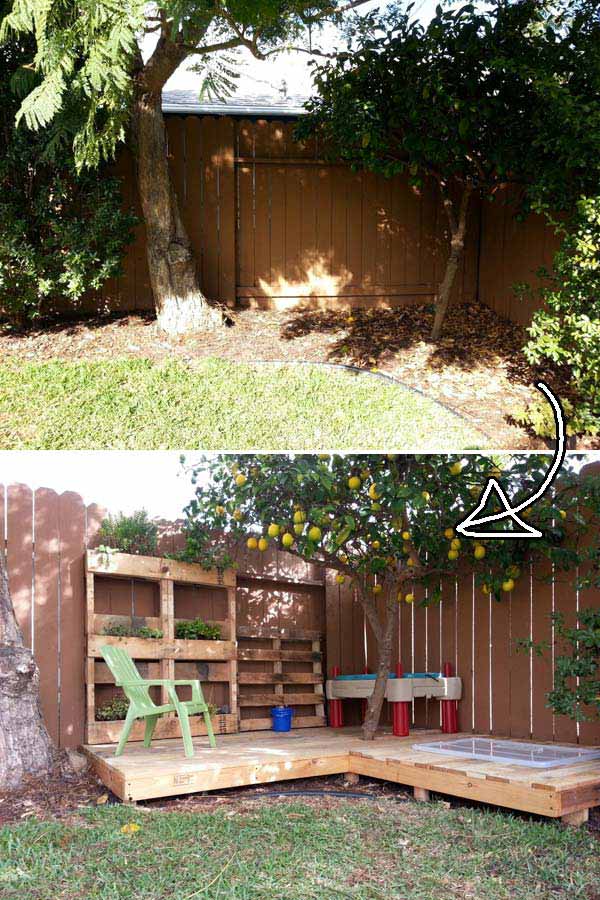 #15 backyard emphasized through a deck and potted greenery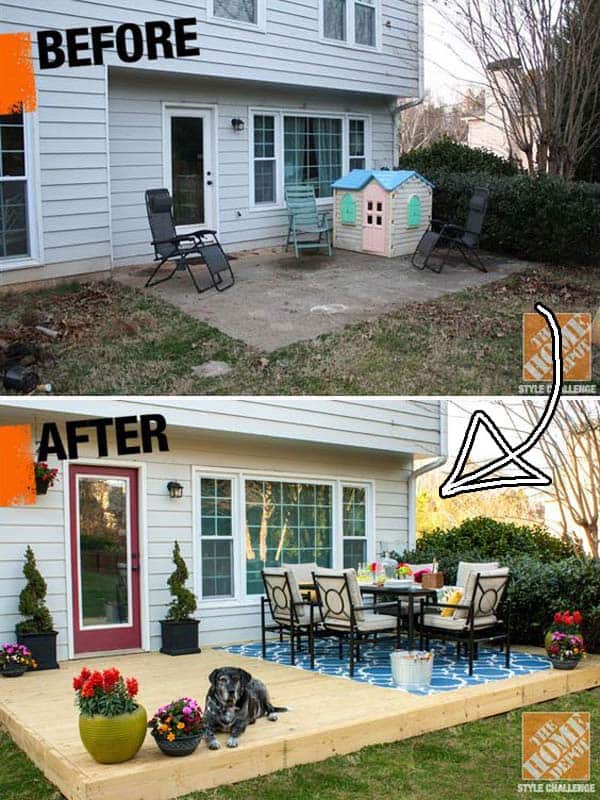 What do you think about the chosen topic? Feel free to share your ideas in the comment section below.