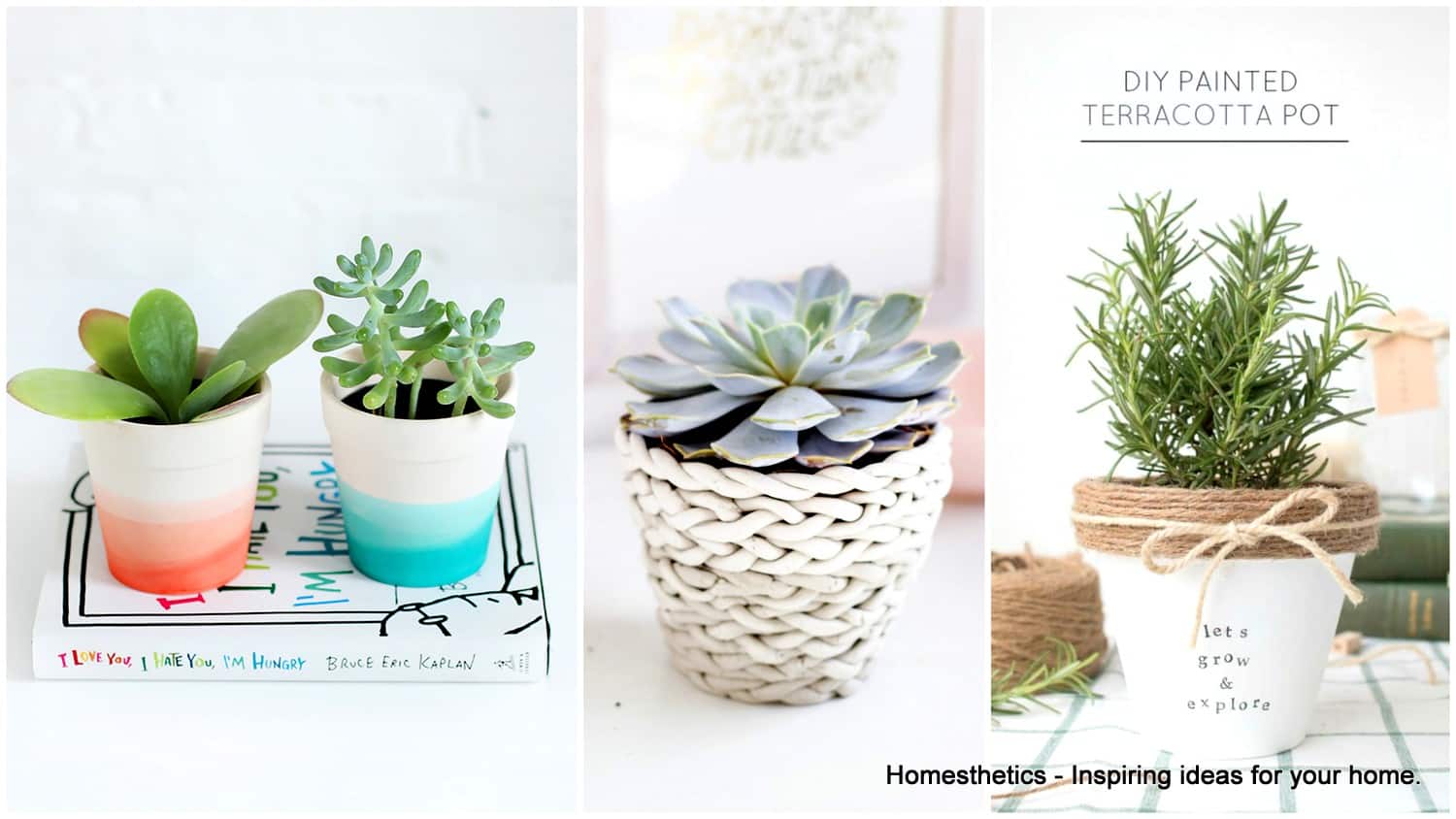 Finding unique and fun flower pots can be really hard and even when you find them they may cost you a fortune. So, why don't you get down to work to give the boring terracotta pots an interesting look on your own according to your preferences and style? There are so many different designs that you can make with ease, you just have to grab some paint and some brushes. This is the easiest and the cheapest way to decorate your home with matching pots. Scroll down through the photos below and see How To Give The Dull Terracotta Pots Super Interesting Looks. It will be hard for you to choose a favorite design because all of them are more than amazing. Check them out and see what I'm talking about!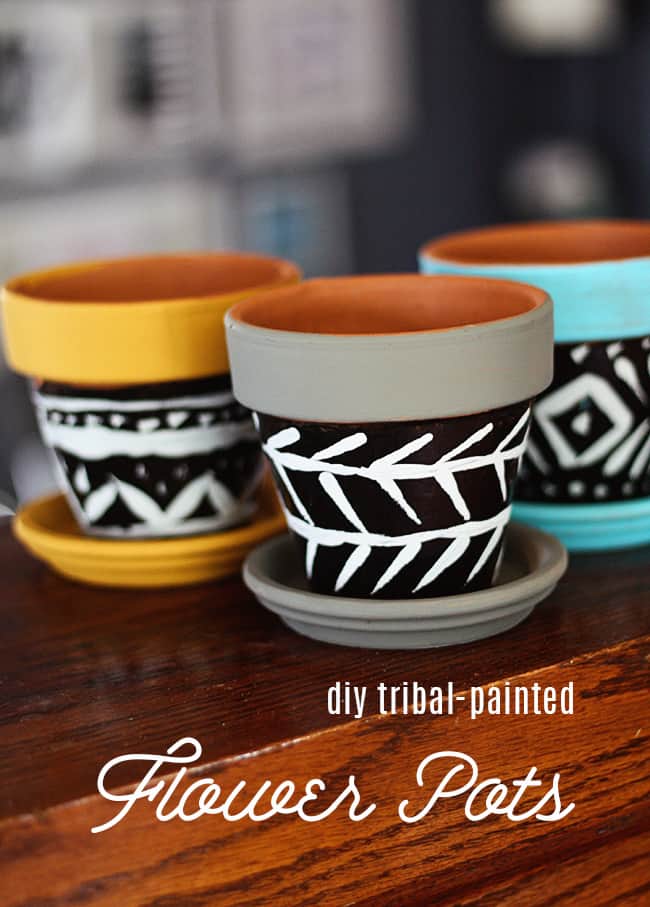 Is Batman your favorite superhero? Well, it seems that is about time to make yourselves your brand new Batman terracotta pot that everyone is going to love!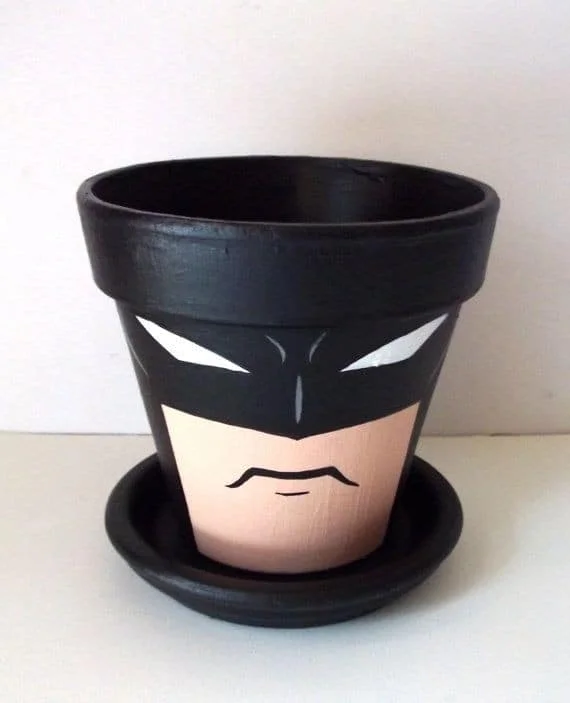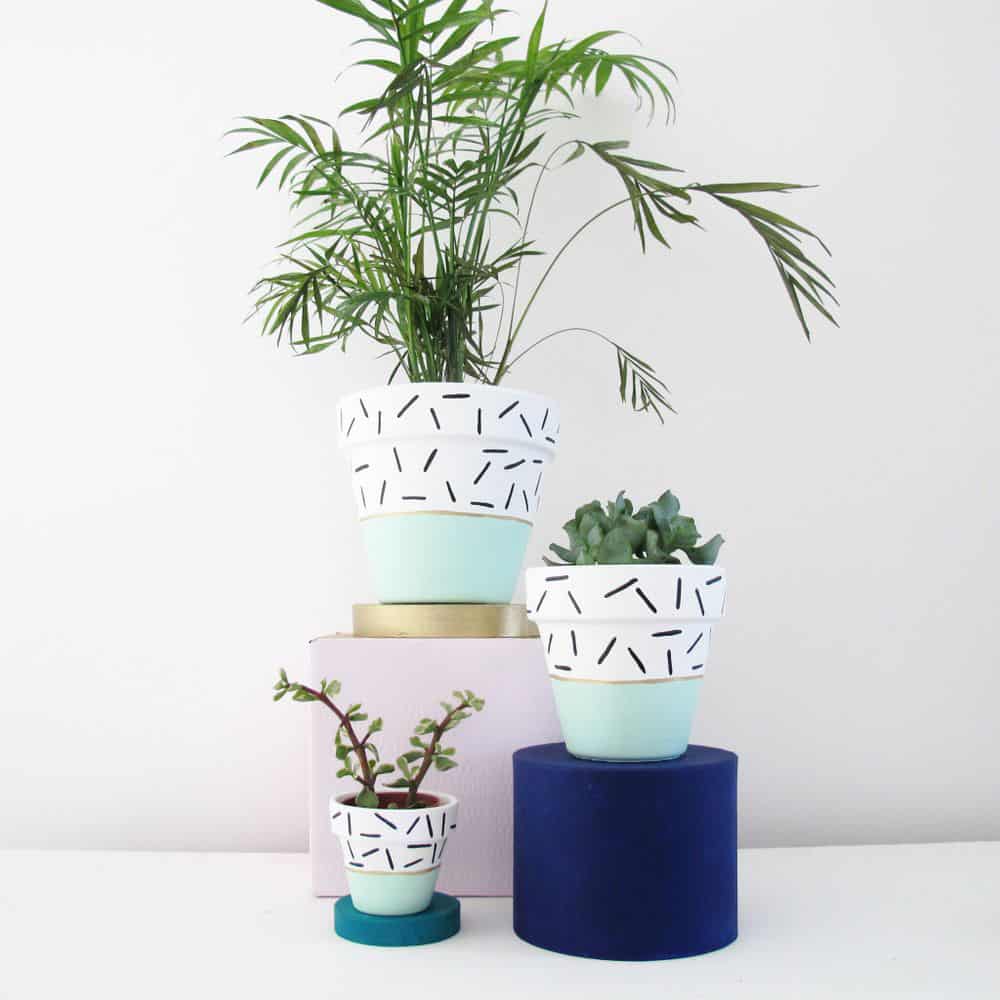 Even if you are not feeling very artistic there are some designs that you can rock as well. This dotted pot doesn't require much proficiency. Just paint the pot in the color you want and make some dots here and there in the size you like the best.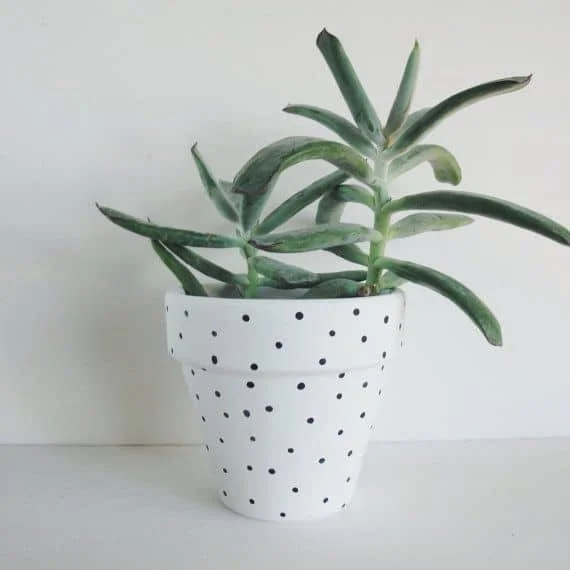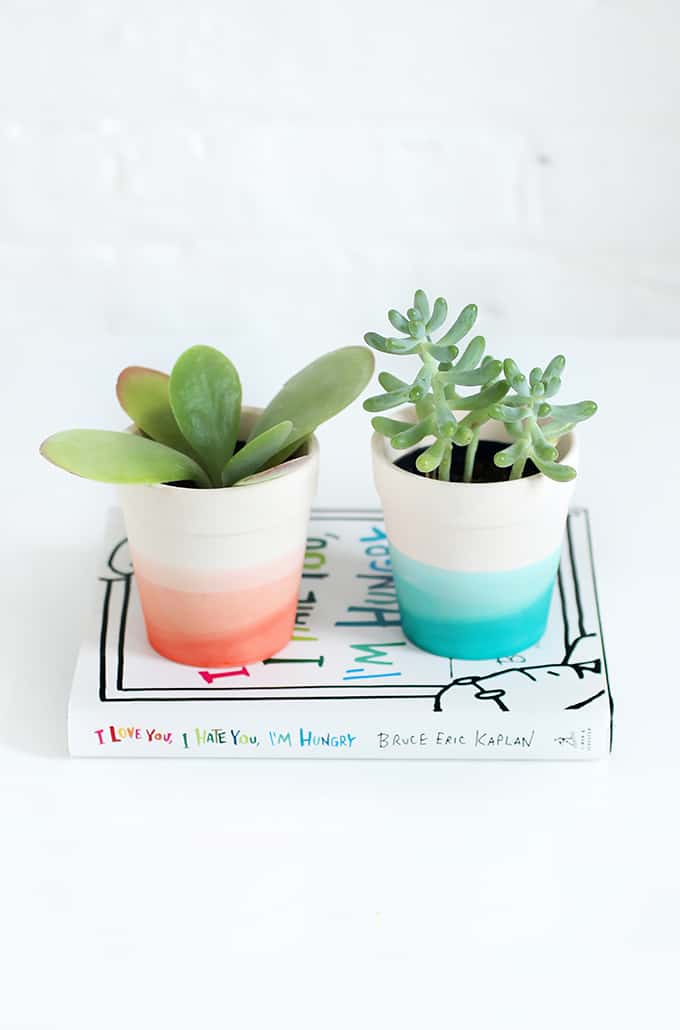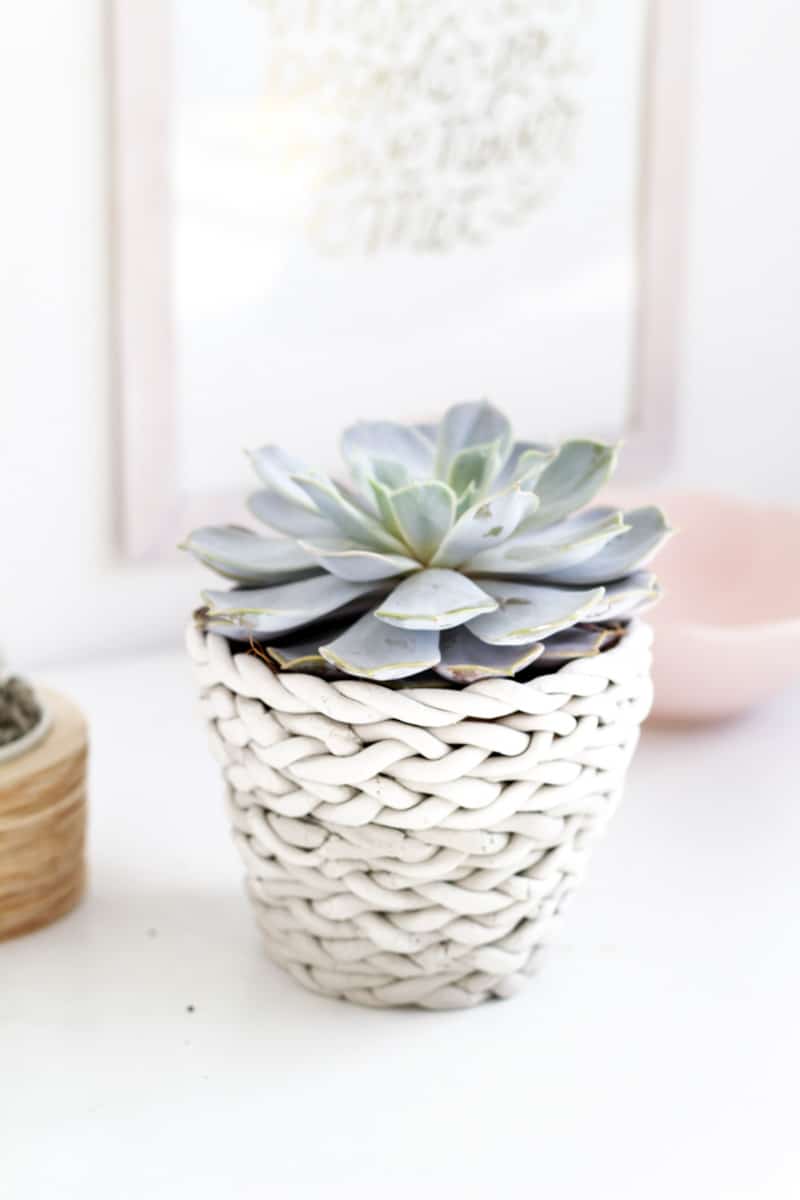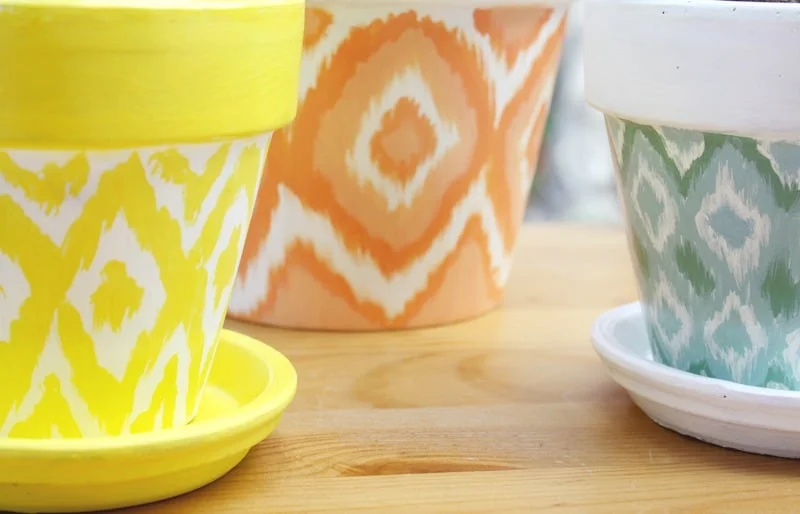 By using lace you can give your terracotta pots a new and fresh look in no time. All you have to do is to stick the lace on the pots with glue. As easy as a pie.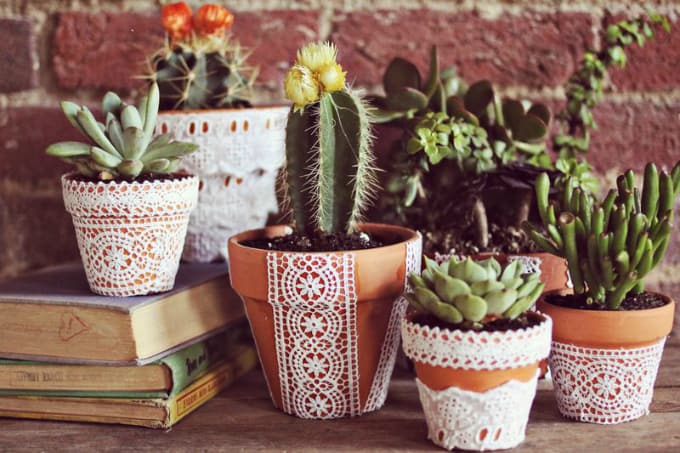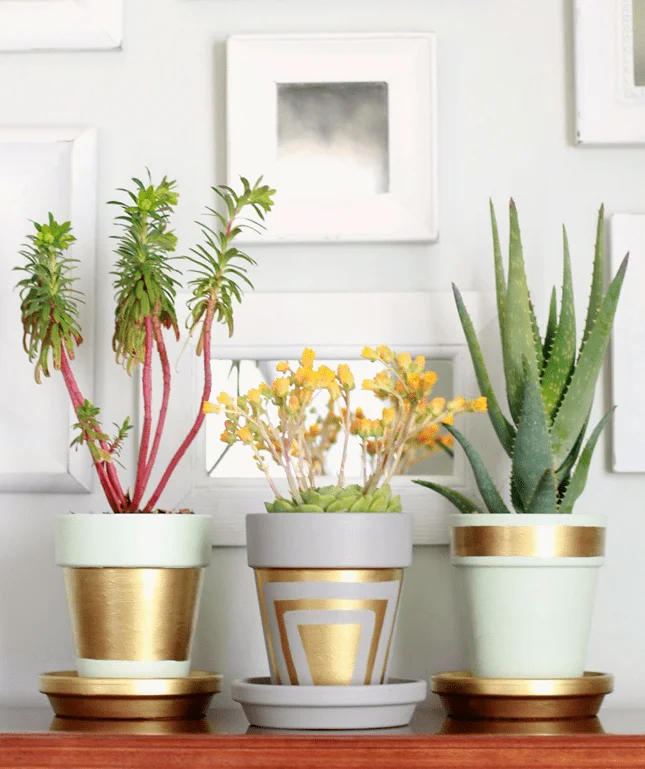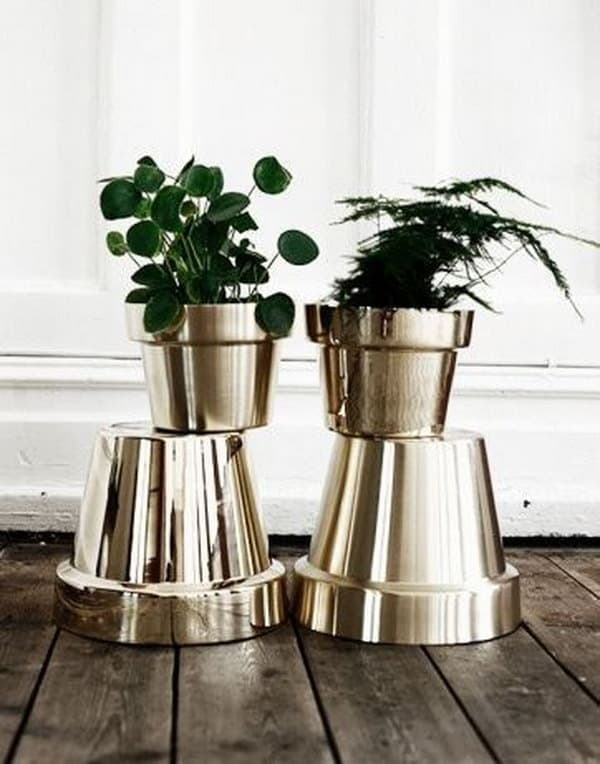 Is the decoupage technique your thing? You can try it out on your terracotta pots too! Get some designed tissues and give the pots a new, colorful life.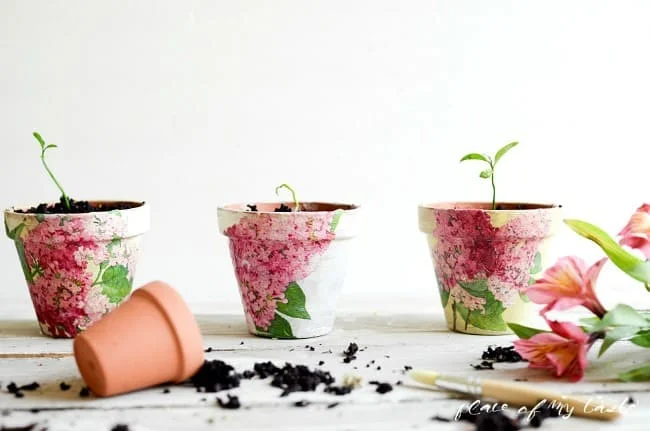 If you have your small garden planted in the amazing terracotta pots, then this is the design that you should try next. Writing the name of each plant on the pot is really fun and even those who don't know them will have the chance to learn them easily.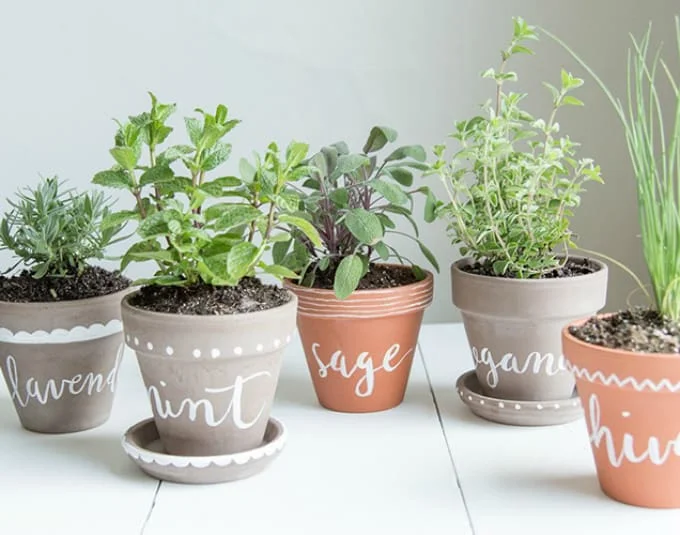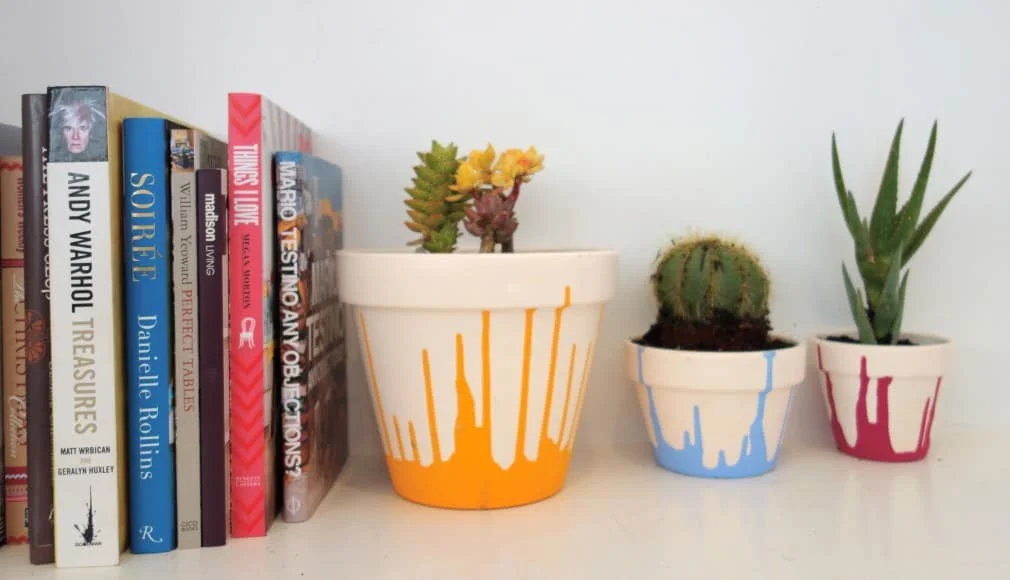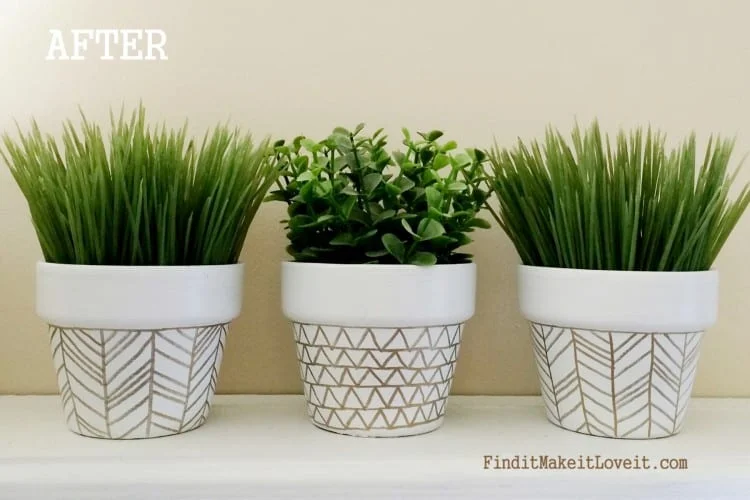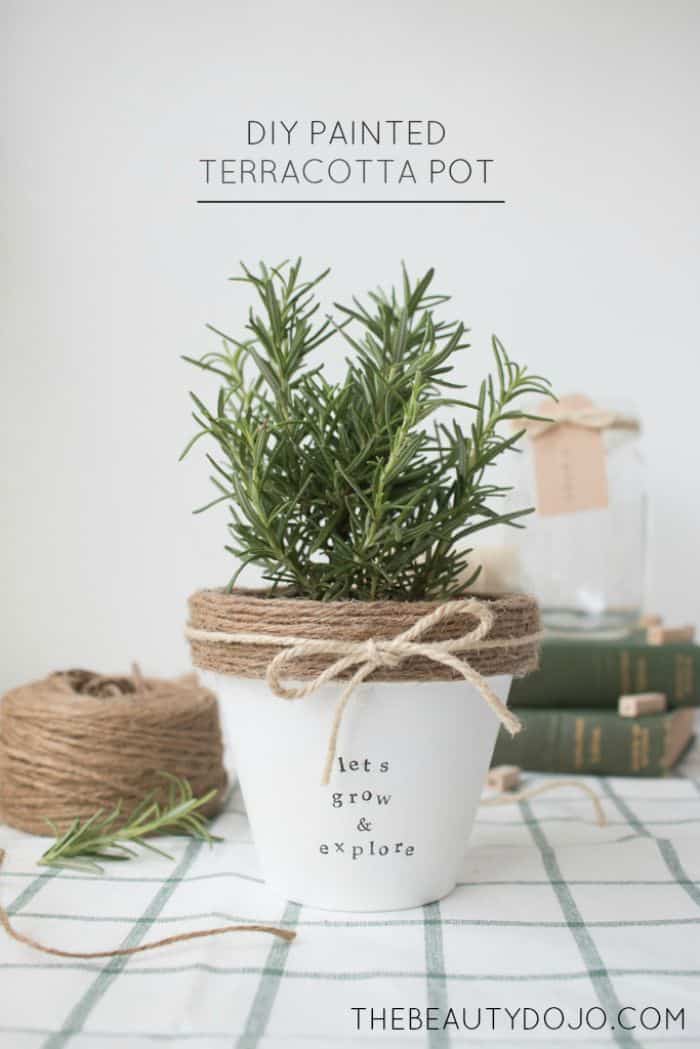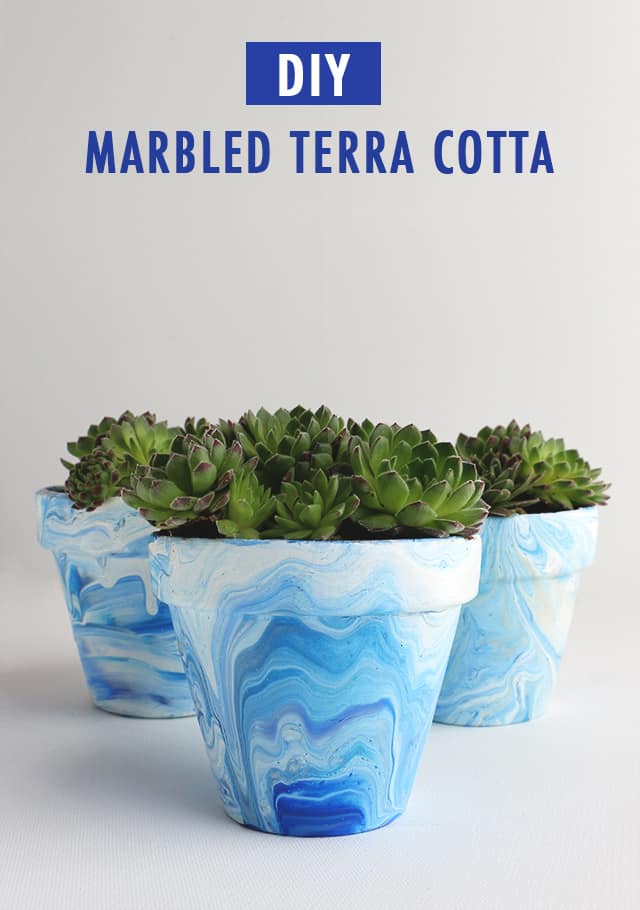 Color blocking is an interesting way to add color on this brown and dull pots, so use tape to do them perfectly. You can even paint the inside of the pot since a small part of it it's still visible.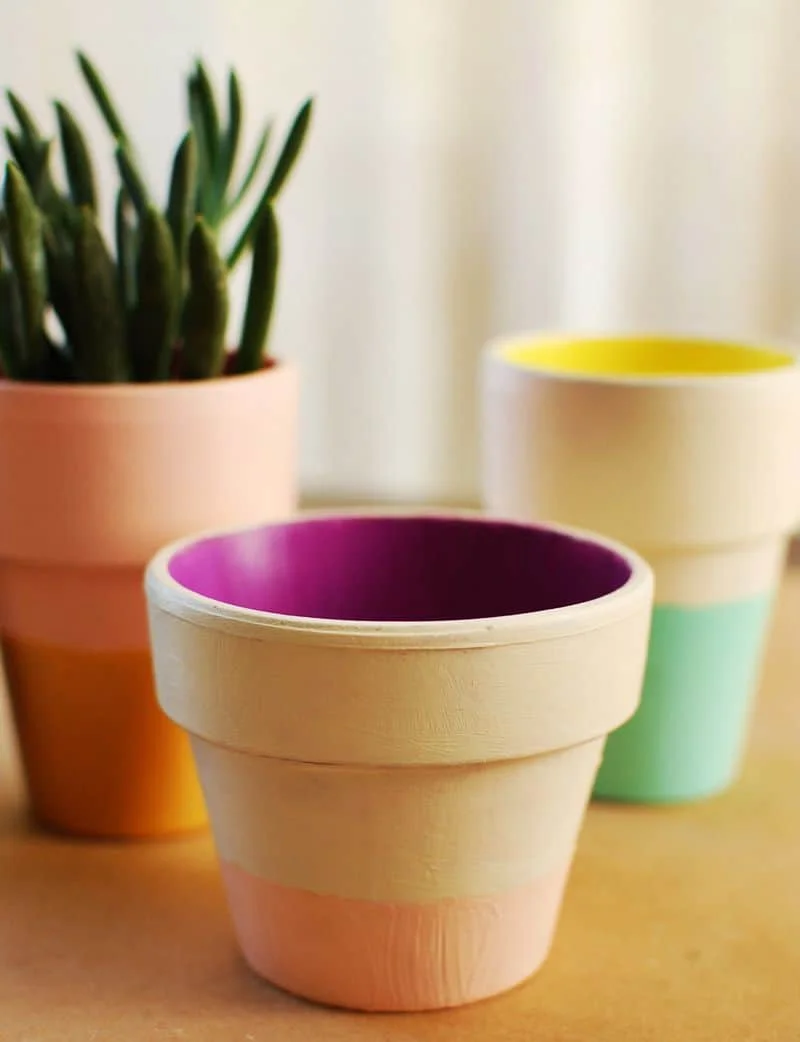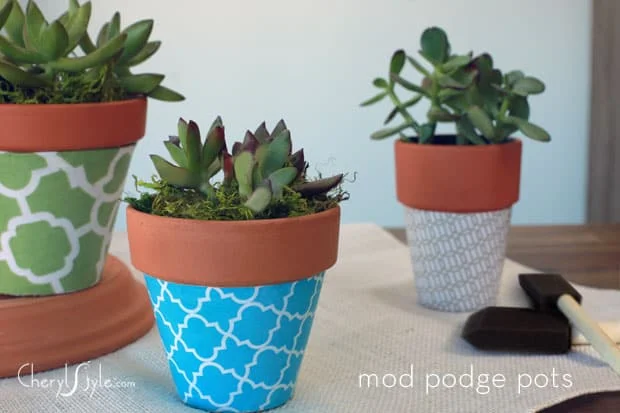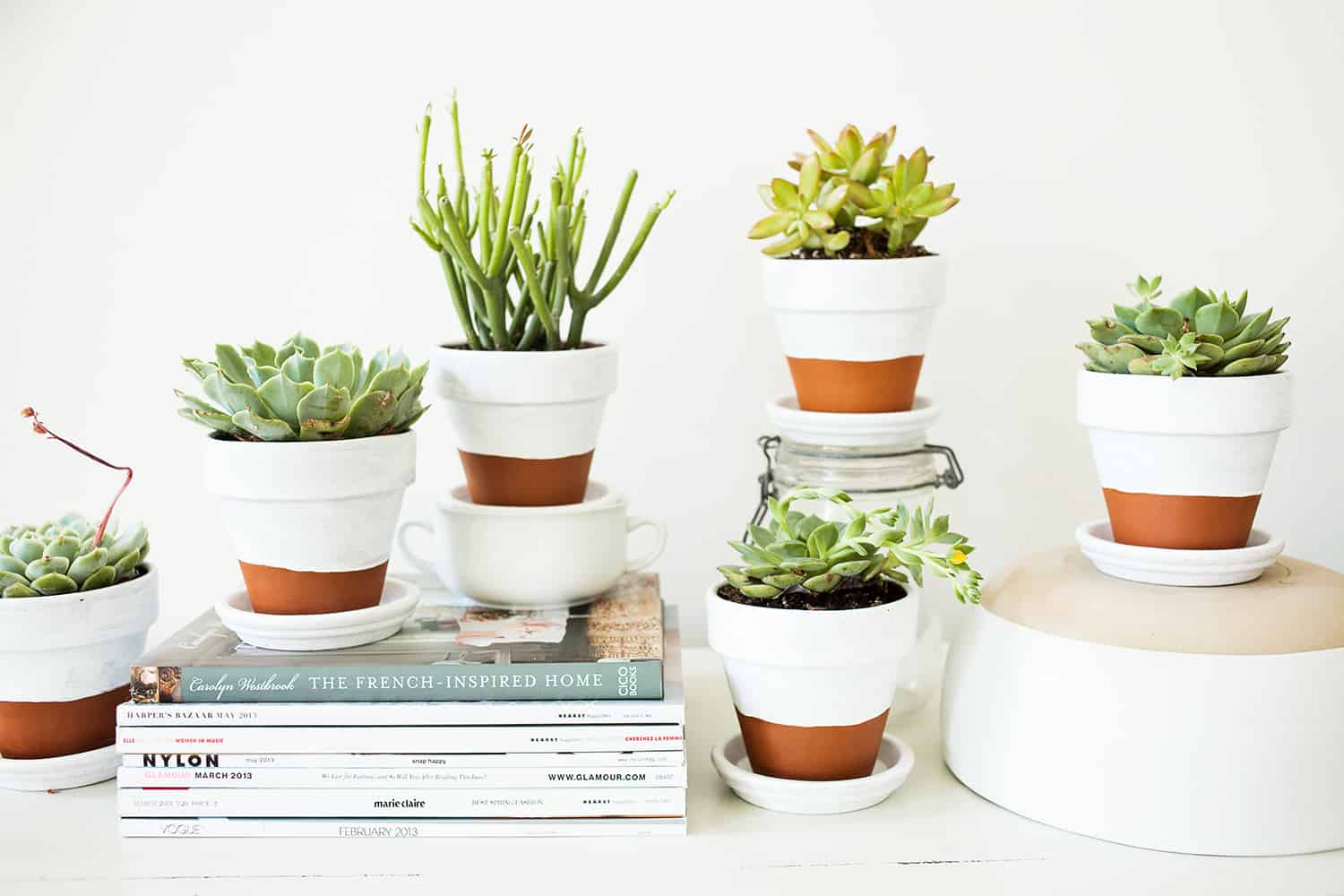 Even your favorite quote can be written on the pot and get you through the day. The daily motivation will be on your favorite pot and flower in your home decor if you recreate this design. What do you think?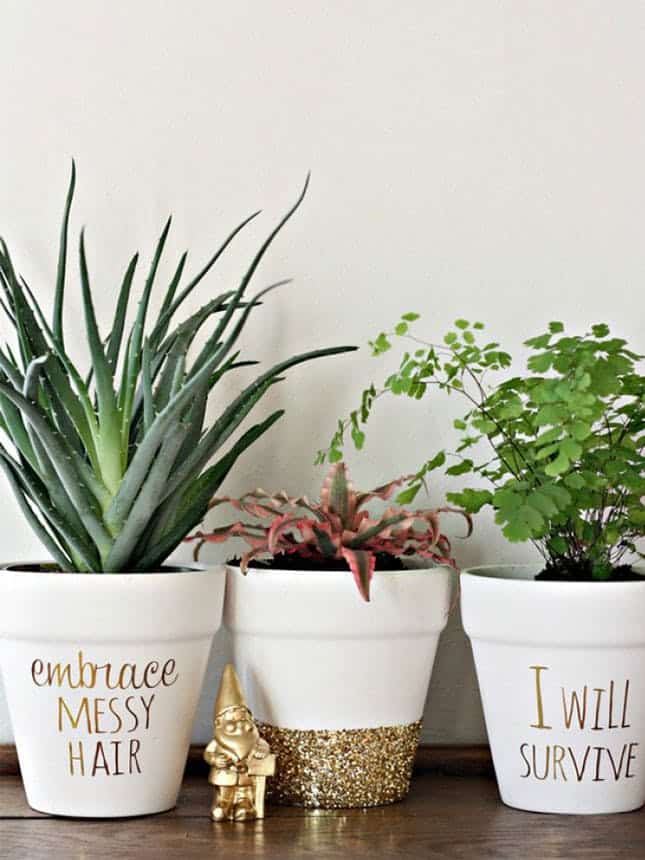 What do you think about these these projects? Are you ready to reinvent your flower collection ?