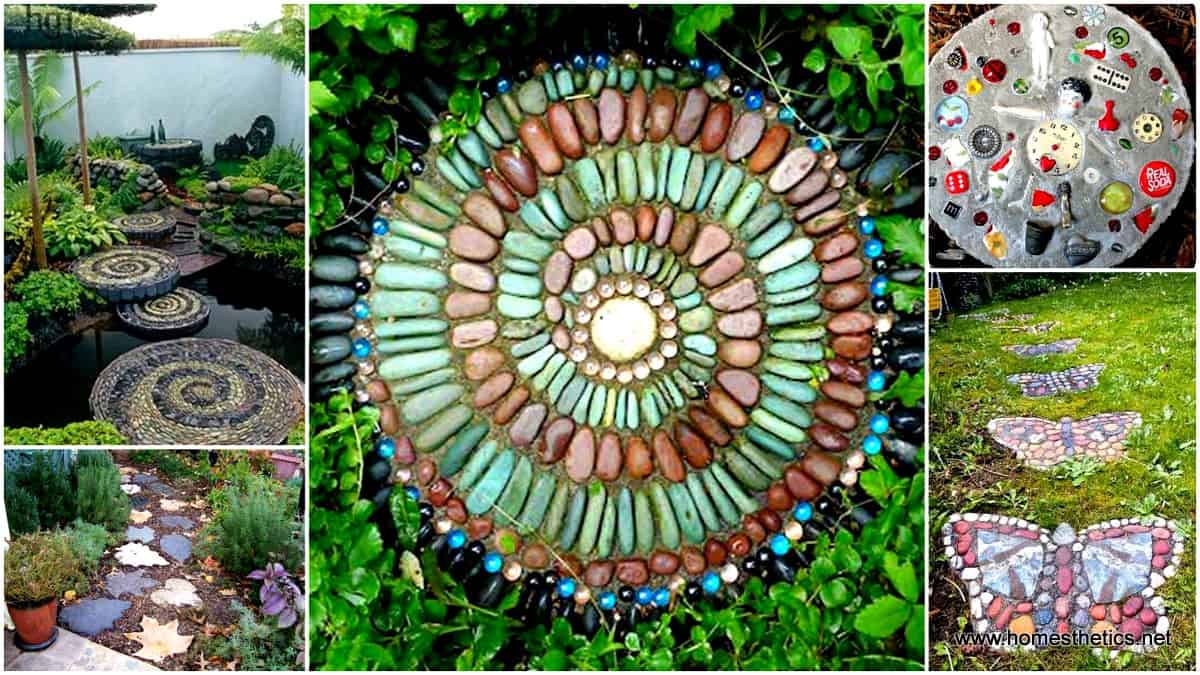 Gardening and stepping stones require no introduction. It is only natural not to distress nature, not to intervene in your own beautiful garden more than you should, stepping stones are able to do that, stepping stones will offer you a safe beautiful path through your greenery, to your interest points, without taking more than it needs. Moreover if you're going to use DIY stepping stones you can actually tailor them through your refugee, you can use a personal design that means more to you than a block of concrete .
The collection below showcases mesmerizing stepping stone crafts realized by DIY enthusiasts with patience and dedication, we invite you to browse through it and draw inspiration. 
#1 Rectangular rIver Rocks DIY STEPPING STONES

Tutorial  @  jeffreygardens.blogspot.com
#2 Easy To Realize Cake pan Stepping Stone From Broken plates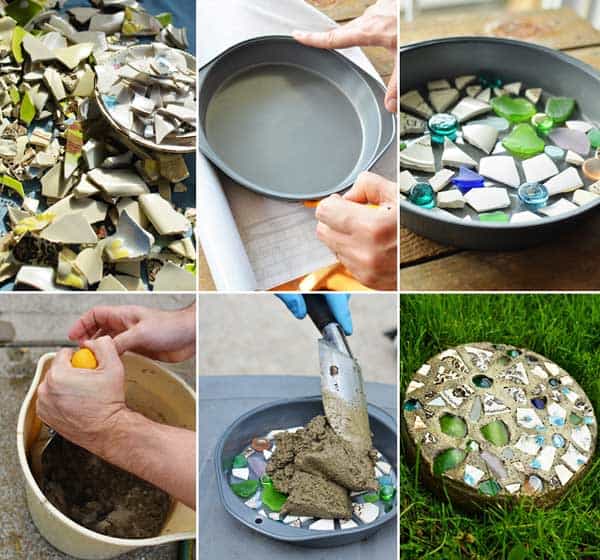 Tutorial  @ intimateweddings.com
#3 Realize glow in the dark stepping stones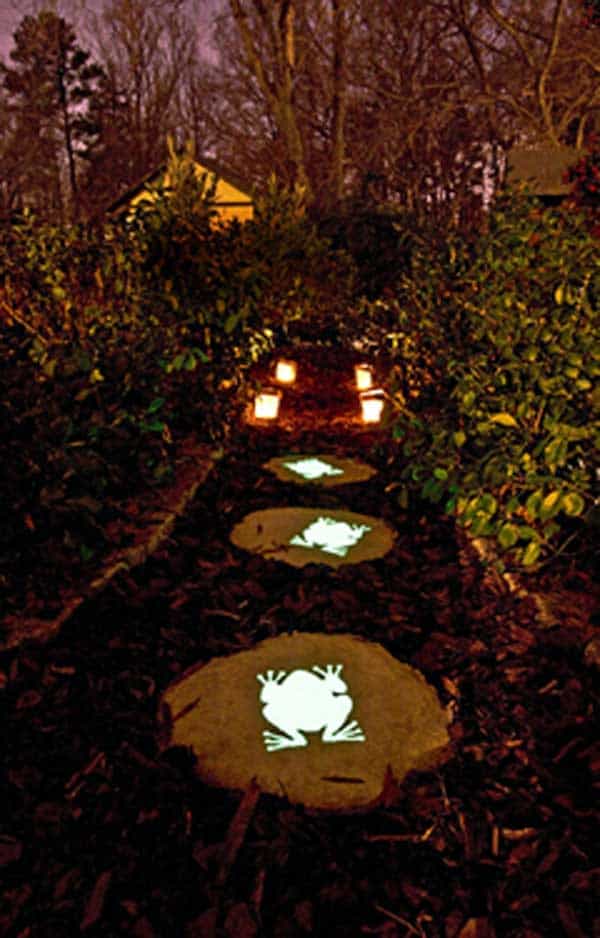 #4 Insert natural elements into the stepping stones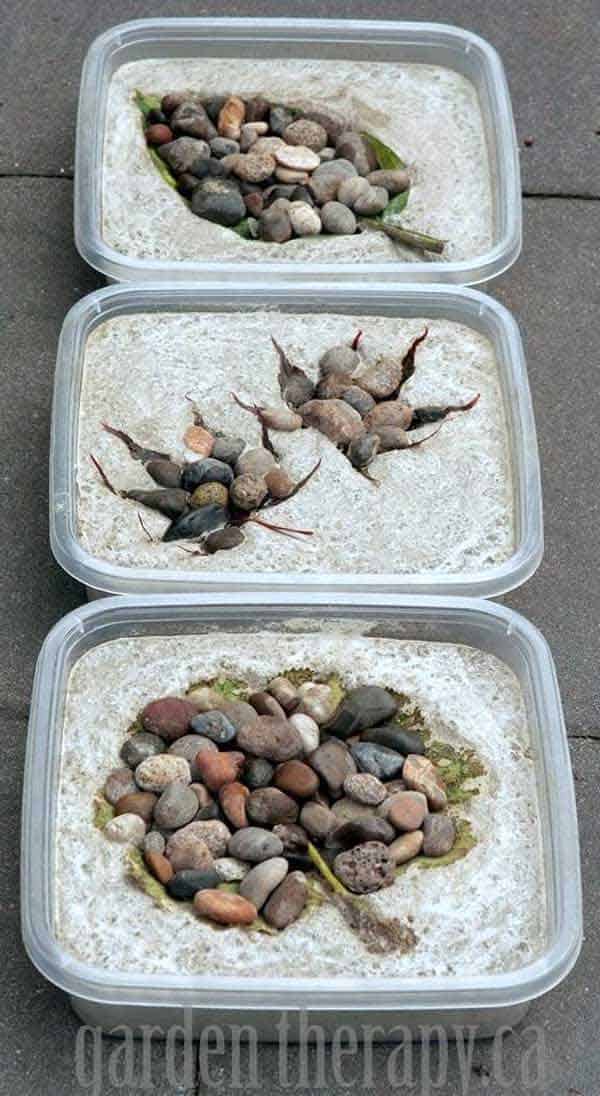 #5 Glass Marble stepping stones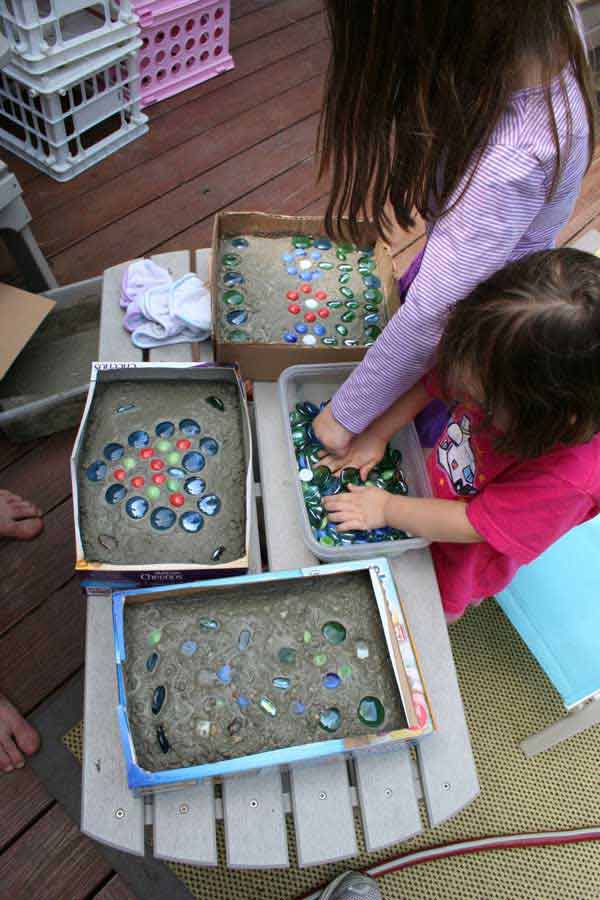 #6 Rock Footprints Stepping Stones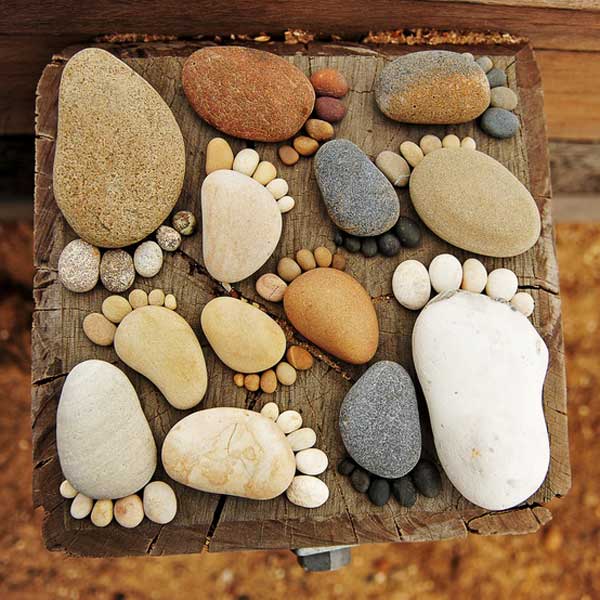 #7 Leaf Shaped Stepping Stones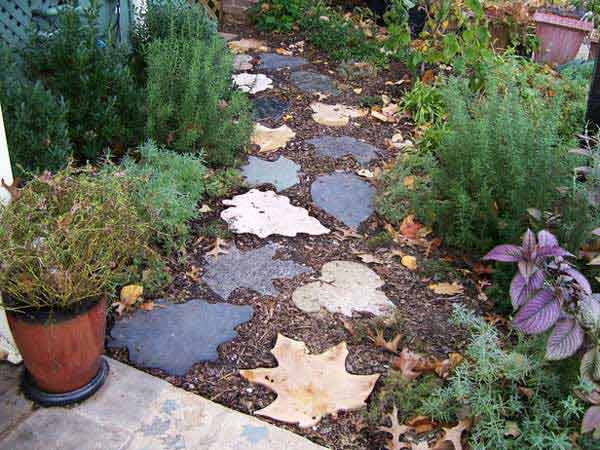 #8 Colored rock tree STEPPING stone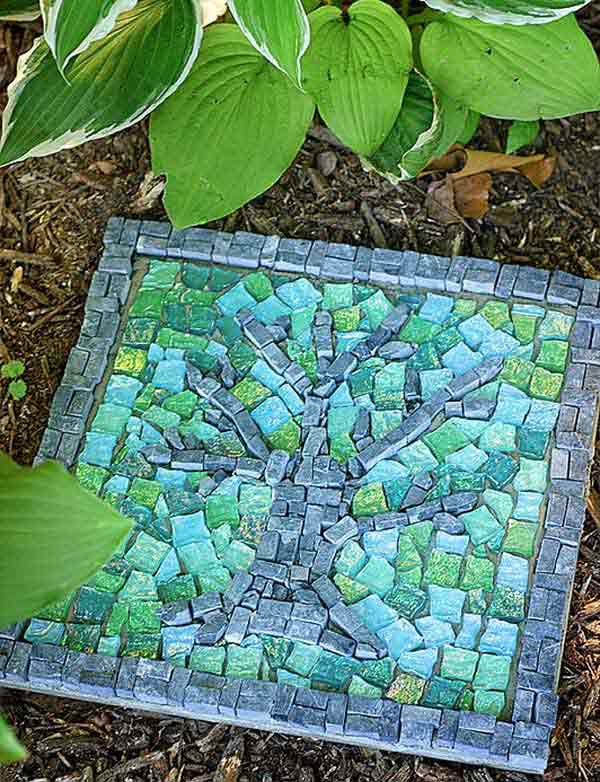 #9 superb round mosaic stepping stones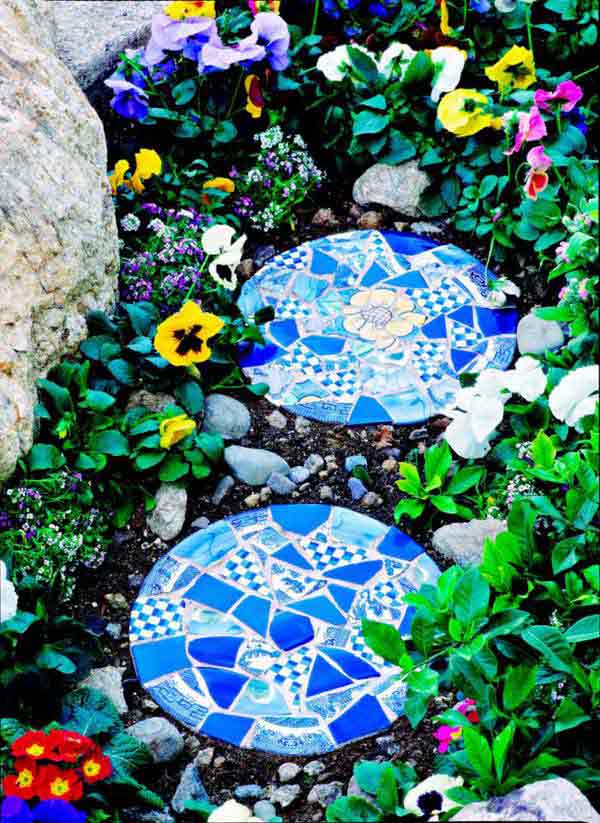 #10 rhubarb leaf shaped stepping stone

Tutorial   @ alternative-energy-gardning.blogspot.com
#11 circular snail rock mosaic stepping stone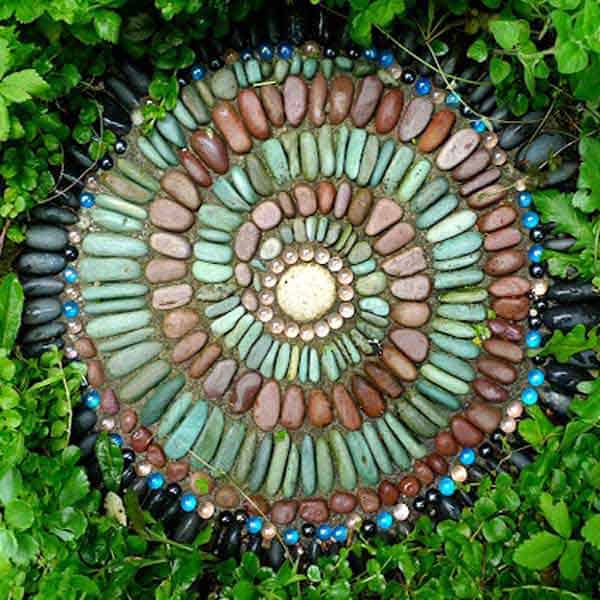 #12 pillow shaped stepping stones wearing color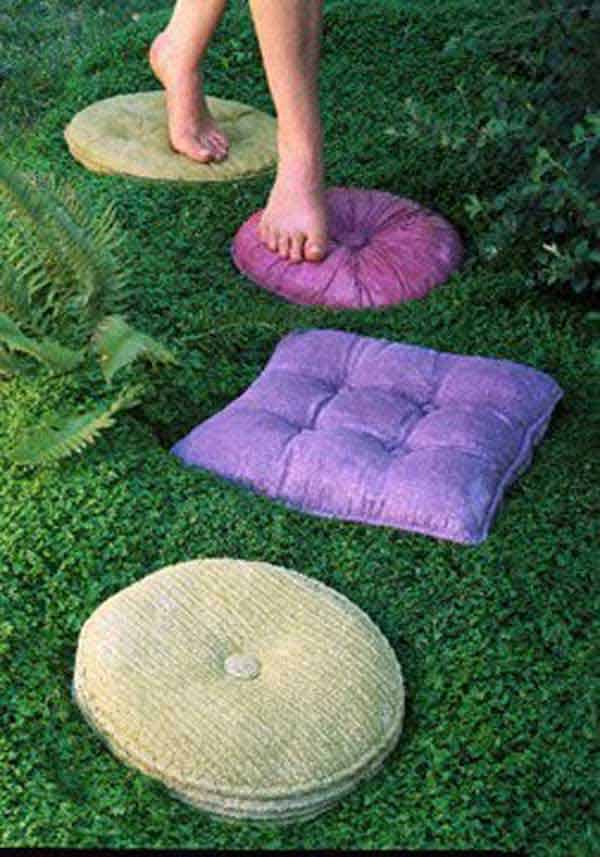 #13 river rocks and old wood doubling as stepping stones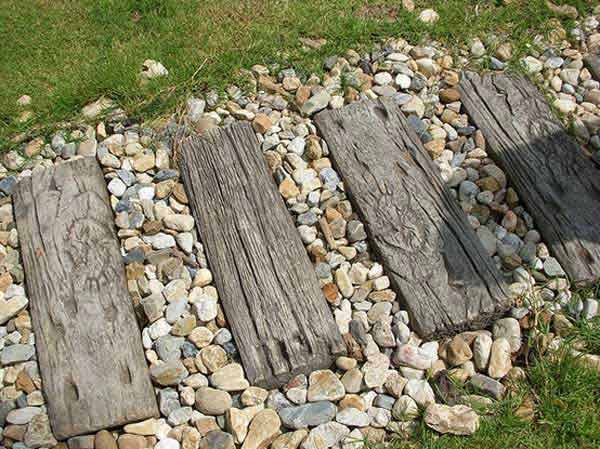 #14 HEART-SHAPED stepping stones with brick decoration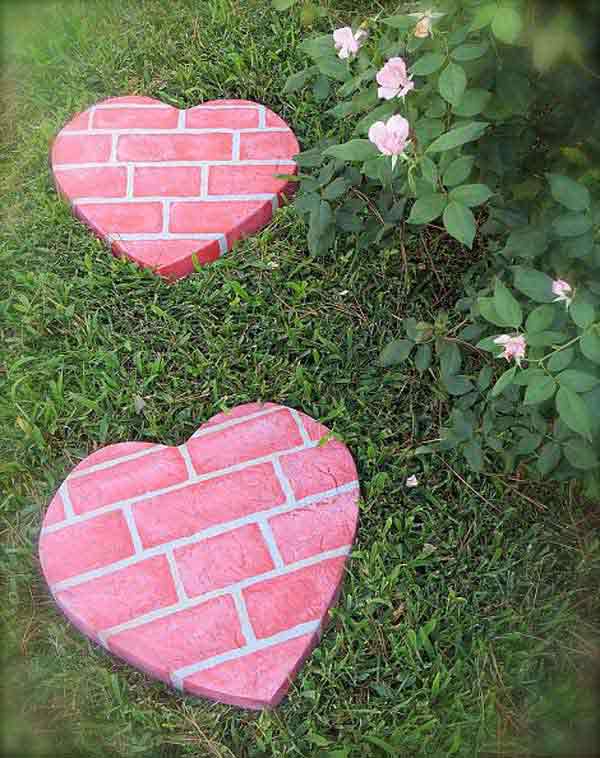 #15 superb nests of river rocks used as stepping stones
#16 stepping stone realized with old toys approved by the little one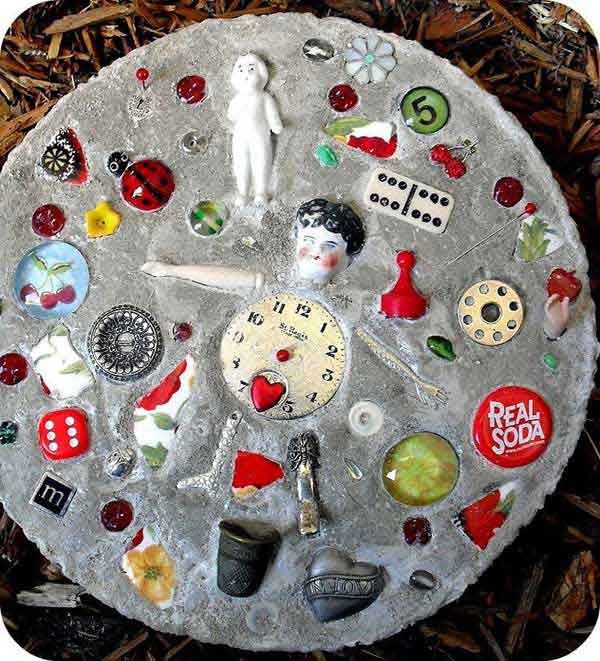 #17 Simple and natural leaf shaped stepping stones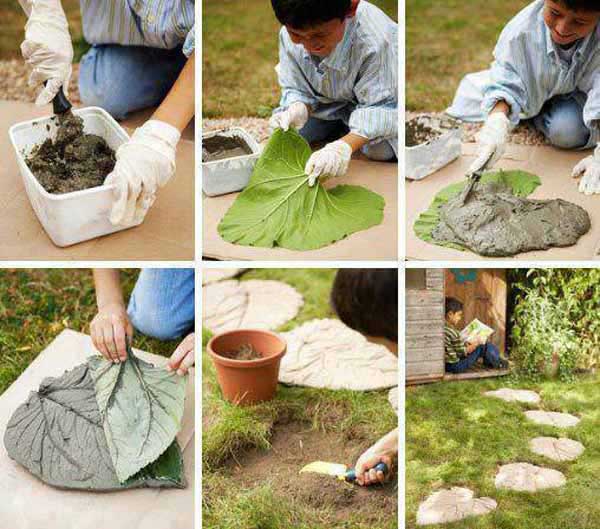 Tutorial   @ gardenmama.typepad.com
#18 Mosaic stepping stones with multiple source items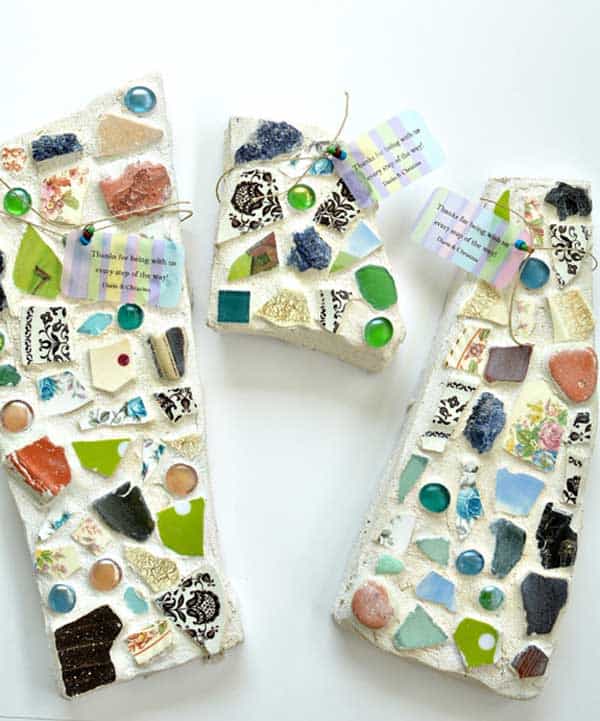 Tutorial @  www.intimateweddings.com
#19 impeccable river rock stepping stones in natural setting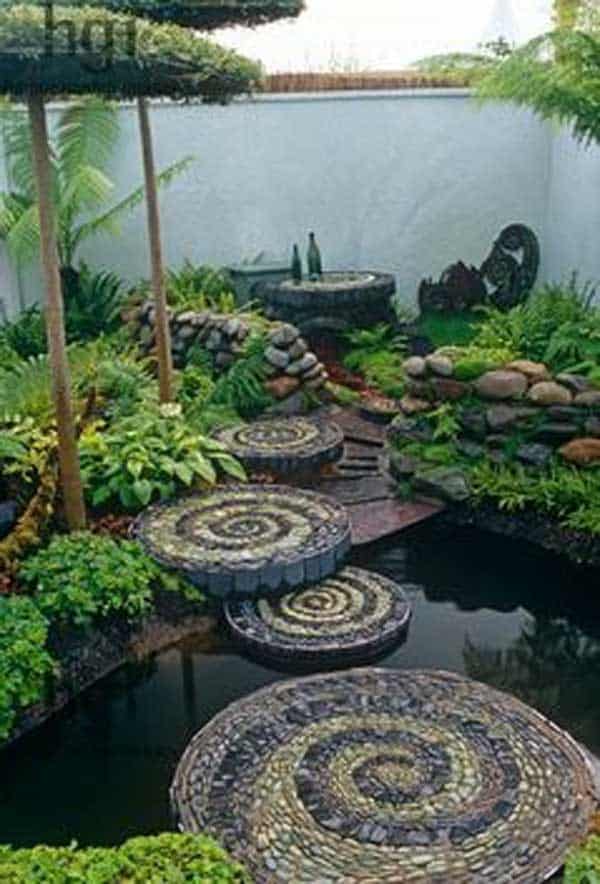 #20 colorful Hopscotch Stepping Stones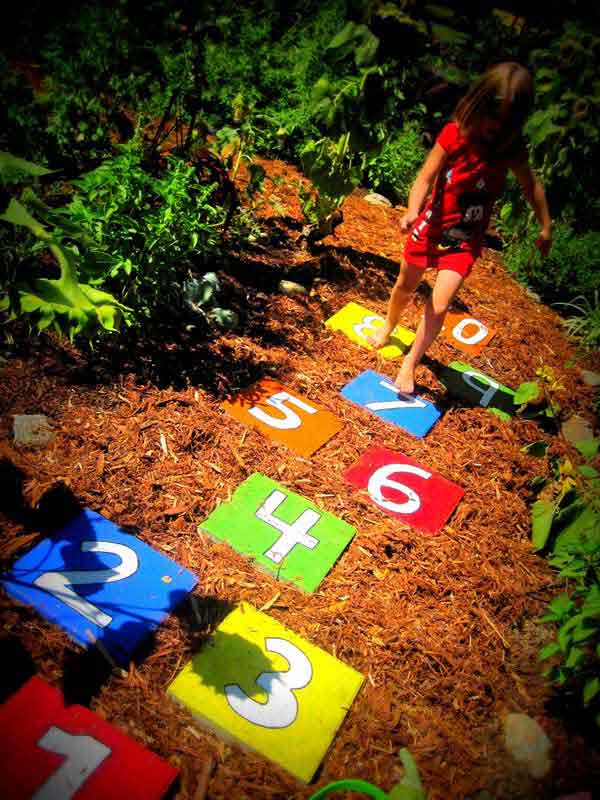 Tutorial  @ readbetweenthelimes.blogspot.com
#21 butterfly shaped river rock stepping stones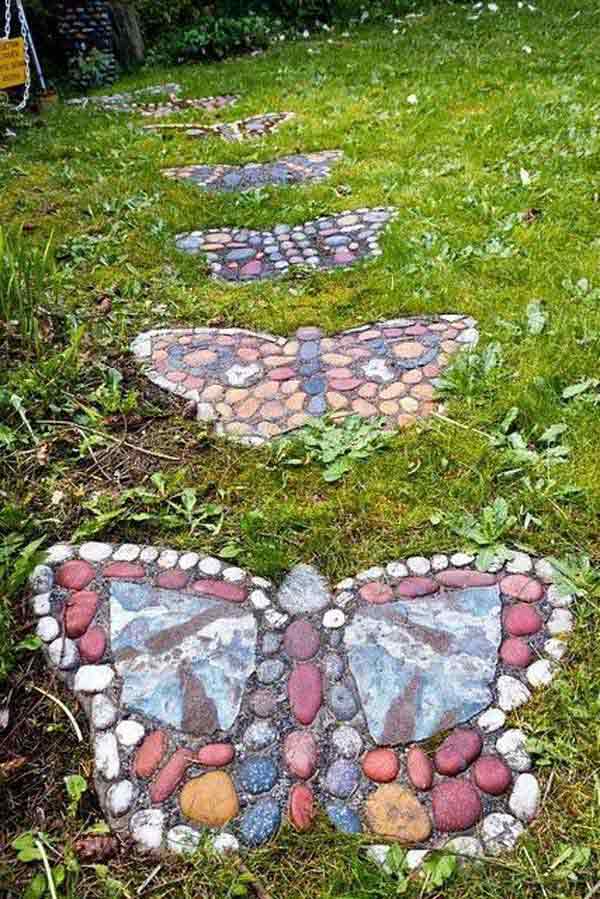 Source  @ subtropical-gardening.blogspot.com
What do you think? We have found the examples simply breathtaking beautifully and equally authentic. We would love to hear your opinion in the comment section below.