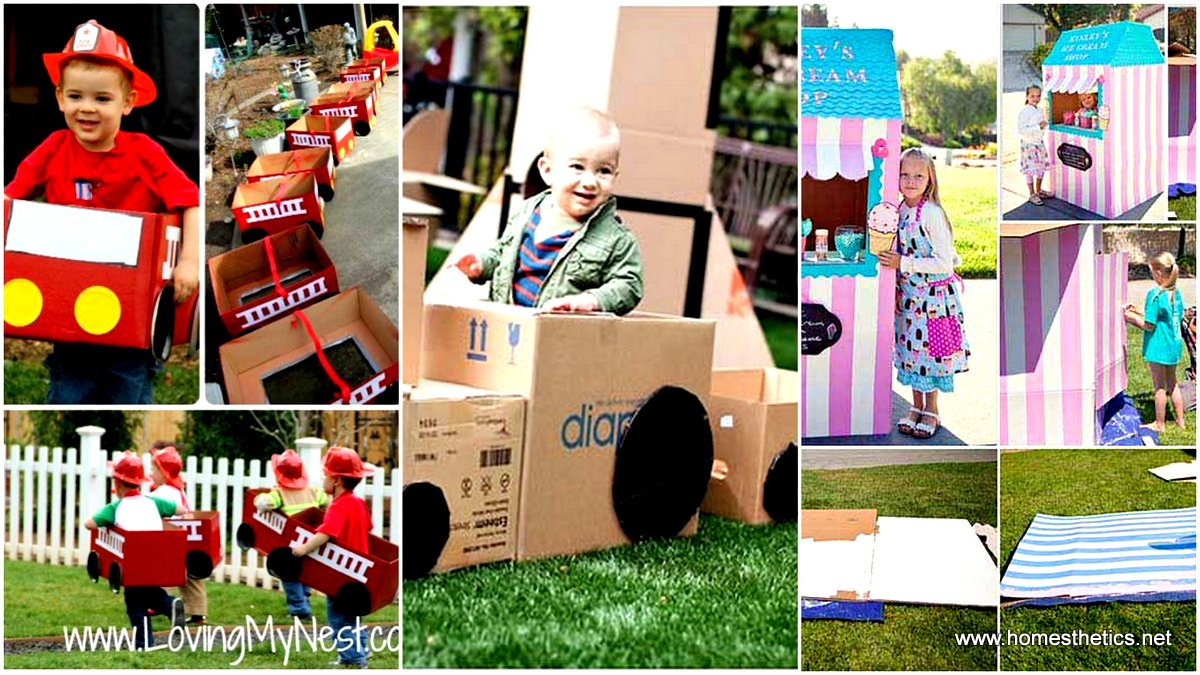 You have definitely found yourself surrounded by cardboard boxes at a certain time in your life, cardboard boxes that you`ve had to keep for warranty purposes, because you`ve liked them or simply because you`ve needed them for storage in case you planned to move soon. Yet now, today, you don`t need them anymore and they`re all stacked in your balcony, hallway or garage occupying the much needed space with no purpose. We invite you turn them into creative diy projects today as we will showcase a few ideas below meant to teach you how to use cardboard boxes for kids games and activities beautifully. All you need is a spark of imagination and you will definitely know what you have to do next.
The craft itself should be sculpted by the dreams of your child, he surely has certain things that he would like to see materialized . Some may dream pirate ships in their bedrooms, others car bedroom while little princess may want their own castle. The possibilities are endless and as you will see below you can even create mazes, labyrinths in which you and your loved one will be little scouts in an unknown territory. Feed your imagination with the curated projects showcased below.
Ideas on How to Use Cardboard Boxes for Kids Games and Activities DIY Projects
1.DIY Foldable Play House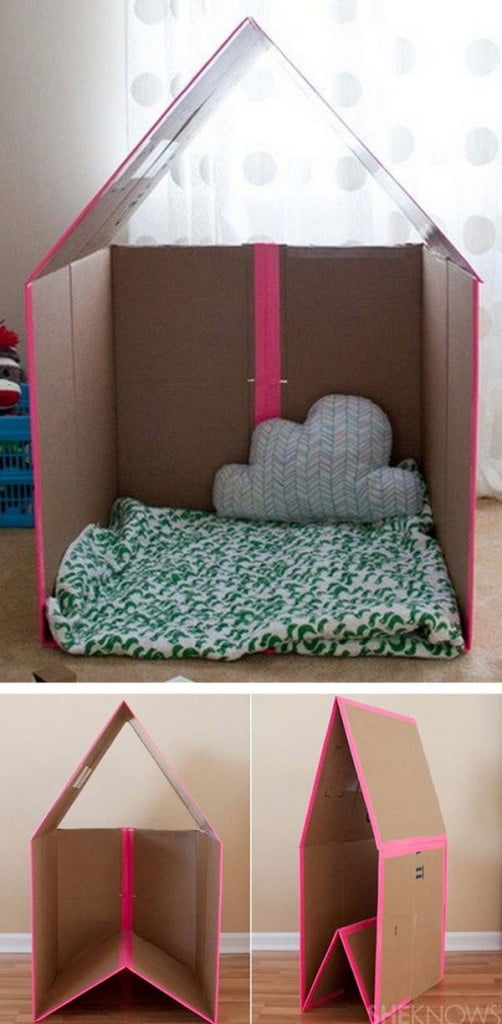 Source: projectgreenify.com
2.A Custom Lego Town Developed by Your Little Architect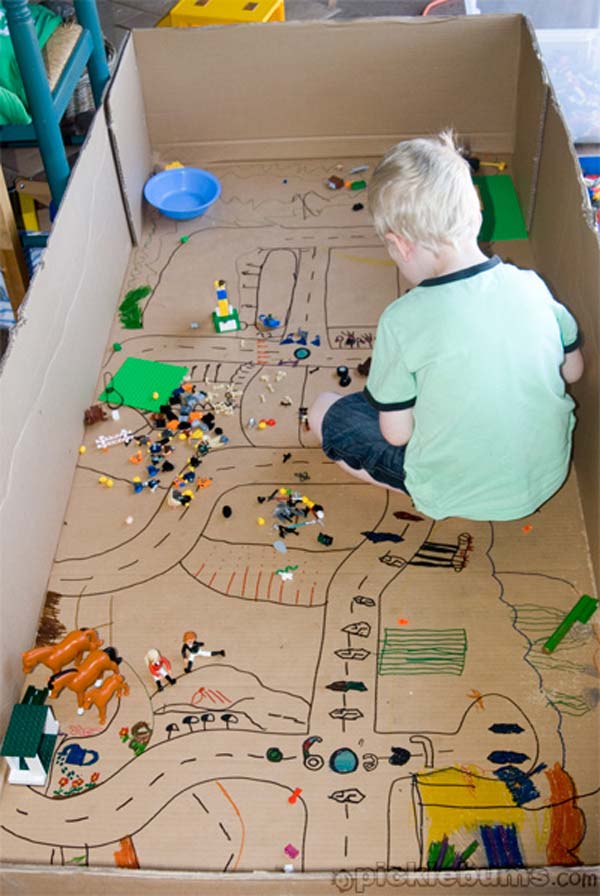 Source: picklebums.com
3.A Cardboard Labyrinth of Gigantic Proportions for The Entire Family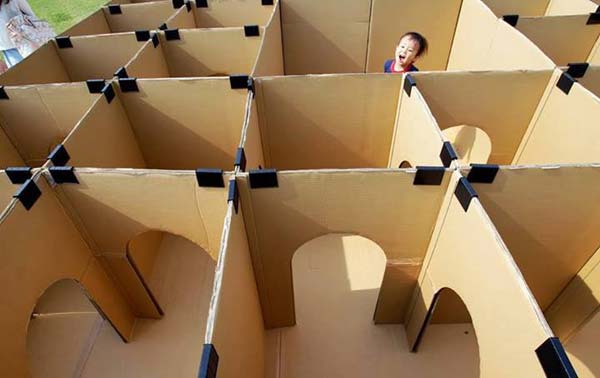 Source: livinggreenwithbaby.com
4.Complete Grocery Store Made From Cardboard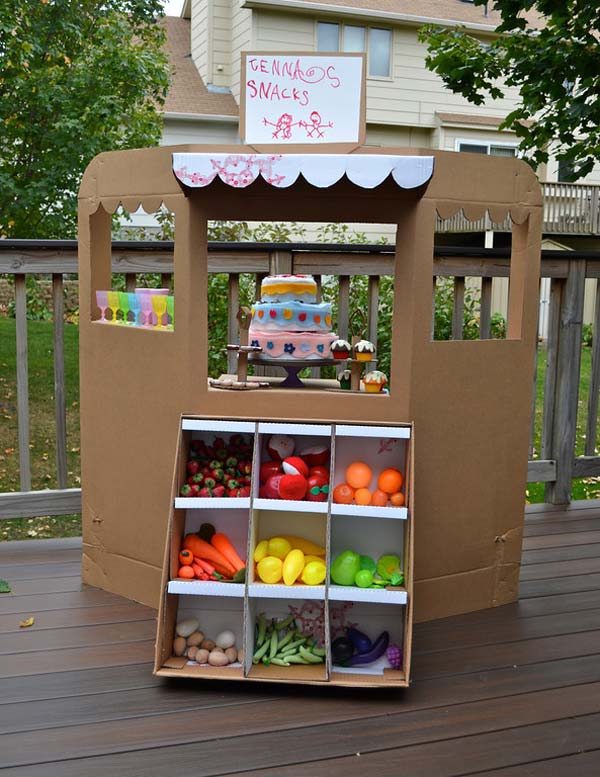 Tutorial: ikatbag.com
5. With a Huge Cardboard and Crayons Your Child Can Shape His Own Universe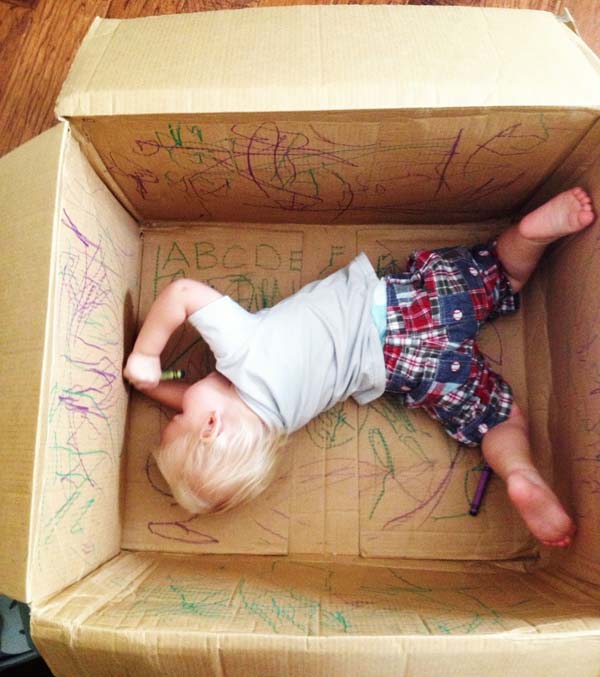 6. Simple and Neat Ball Drop Maze With Prizes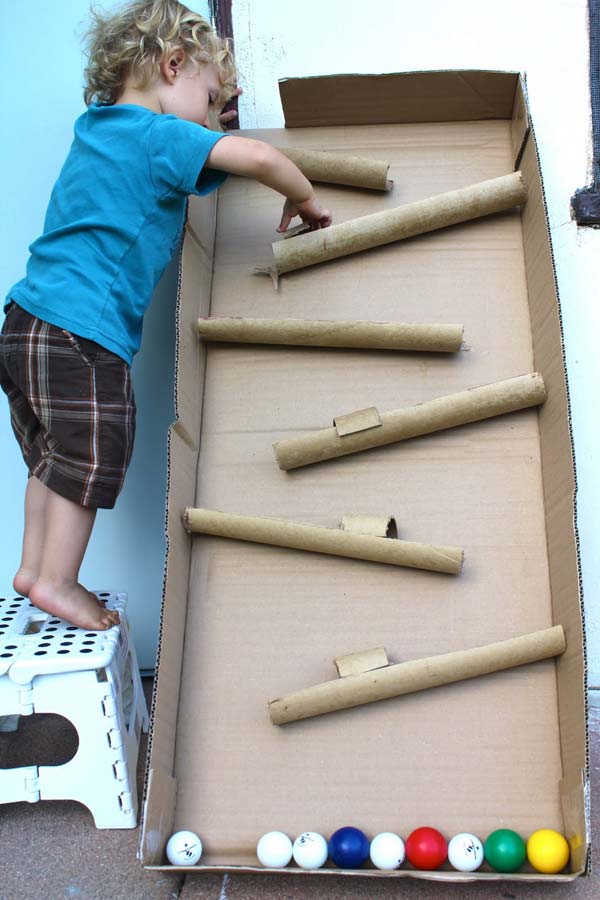 Tutorial: ahappywanderer.com
7.Extraordinary Creative Lemonade Stand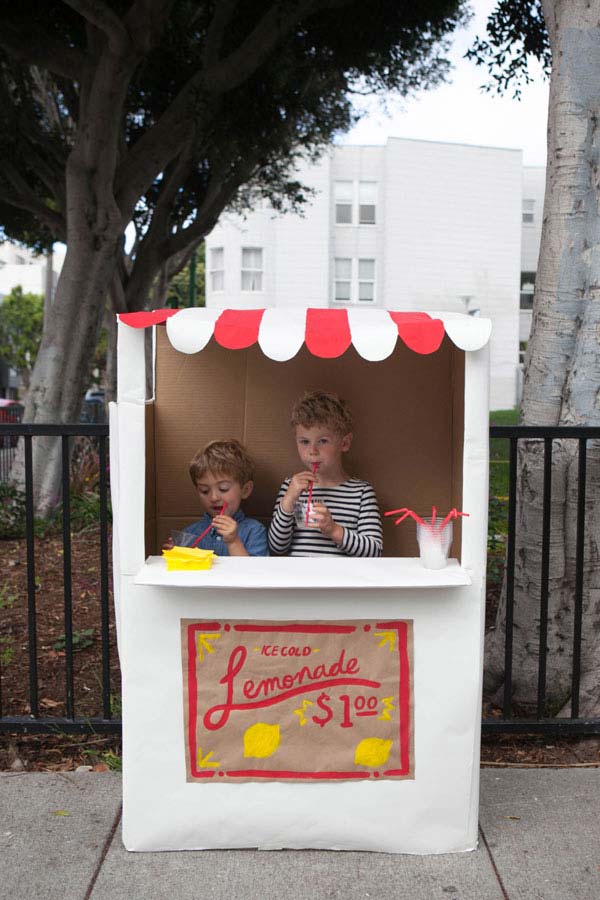 Tutorial: ohhappyday.com
8.Insanely Cute Drive-In Movie Night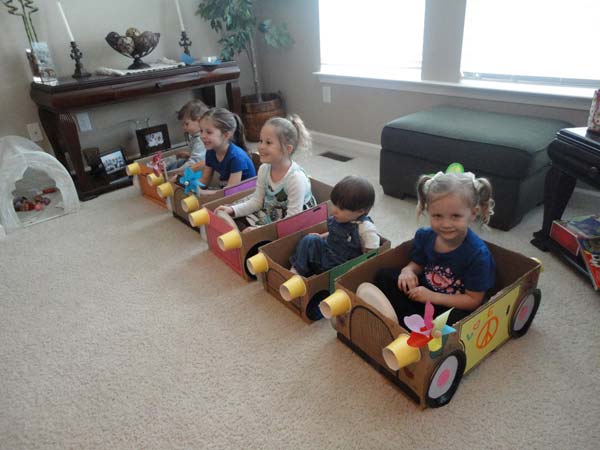 Source: themetzgars.blogspot.com
9.The Ultimate Boss Fort to Nestle Your Little Loved One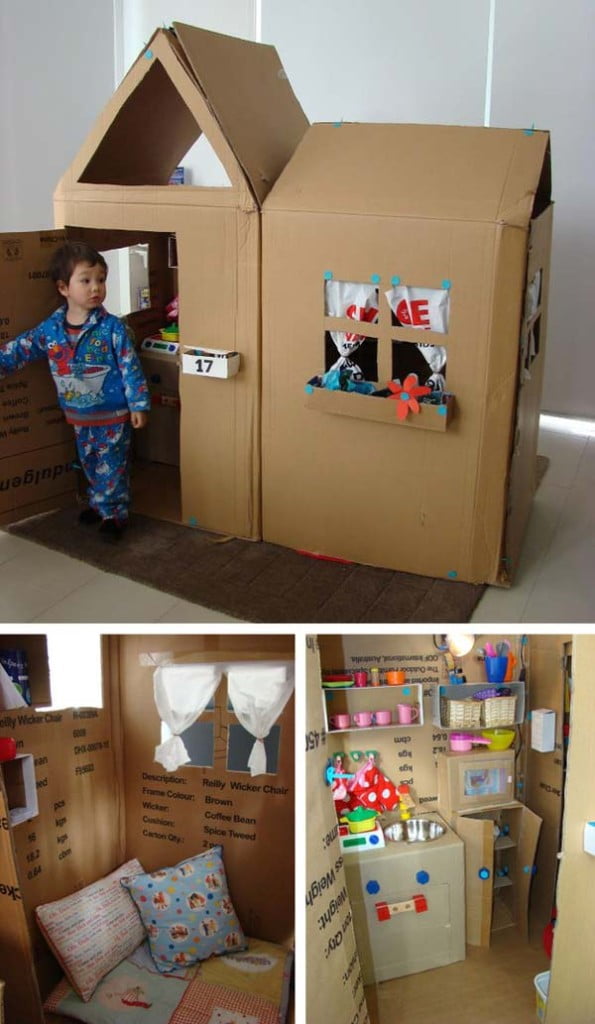 Source: mymakedo.com
10.An Entire Labyrinth With Landmarks and Surprises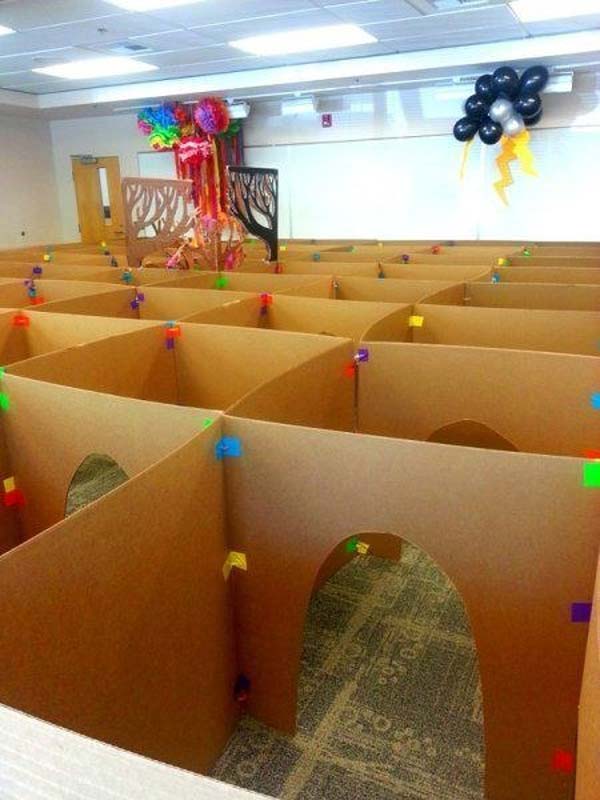 Source: designdazzle.com
11.Transform Your Staircase in a Slider for a Few Hours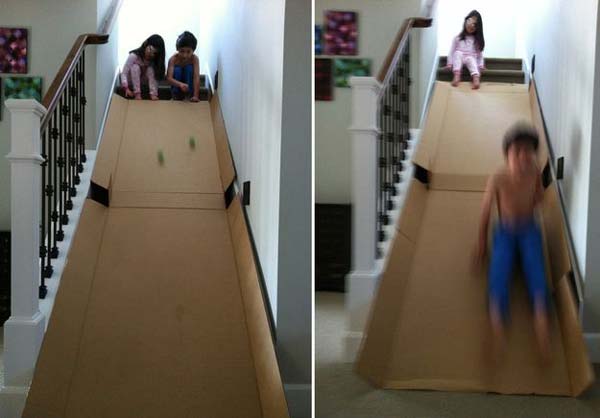 Source: thecontemplativecreative.blogspot.com
12.Cereal Boxes Cardboard Parking Garage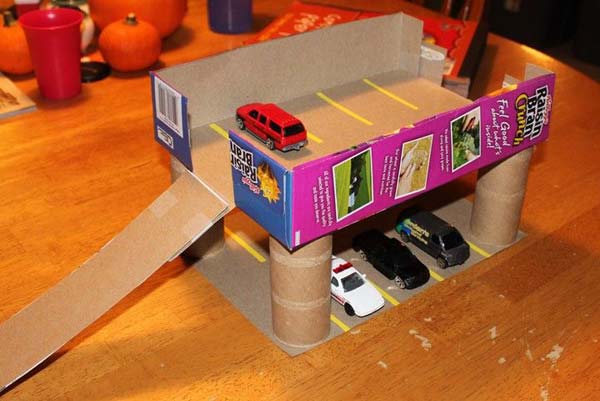 Tutorial: frugalfun4boys.com
13.Huge Pirate Ship Battle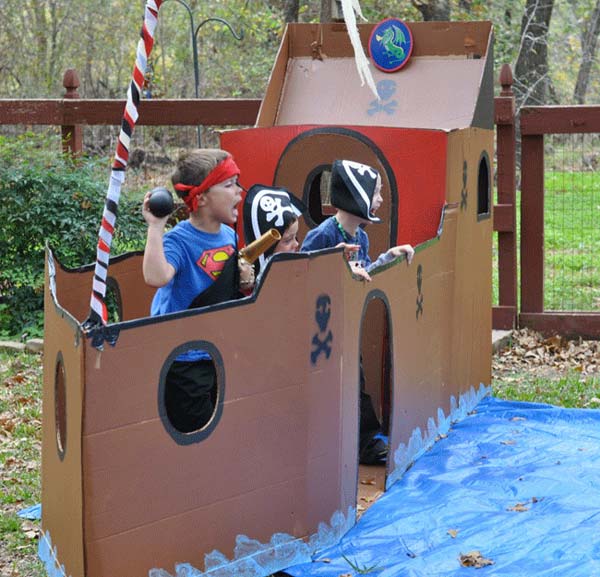 Source: chickabug.com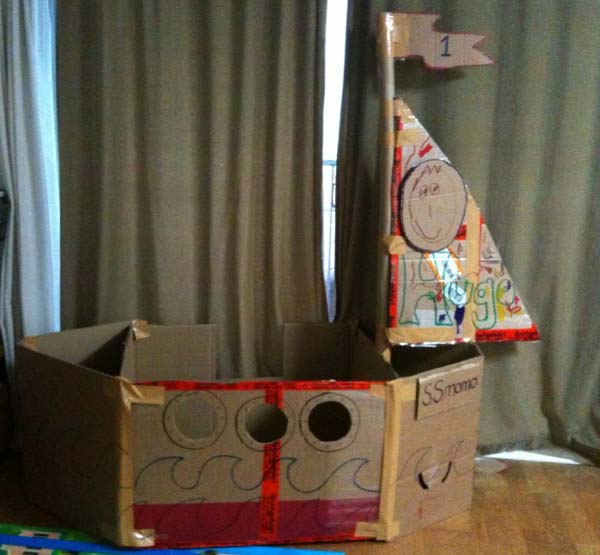 Source: blackeiffel.blogspot.gr
14.Simply Intelligent and Creative Target Golf Game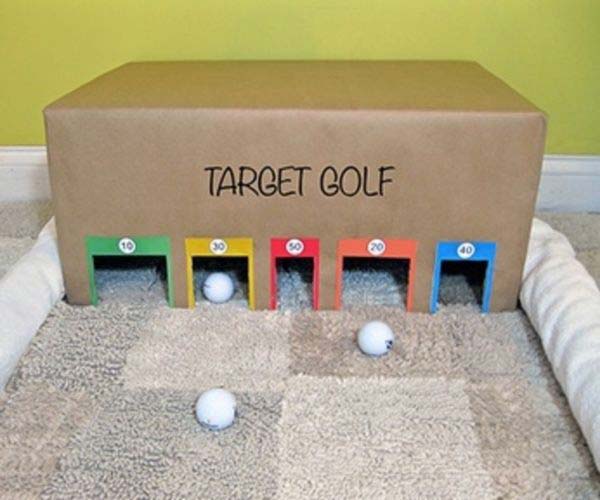 Source: princesspinkygirl.com
15.Personalized Play Dome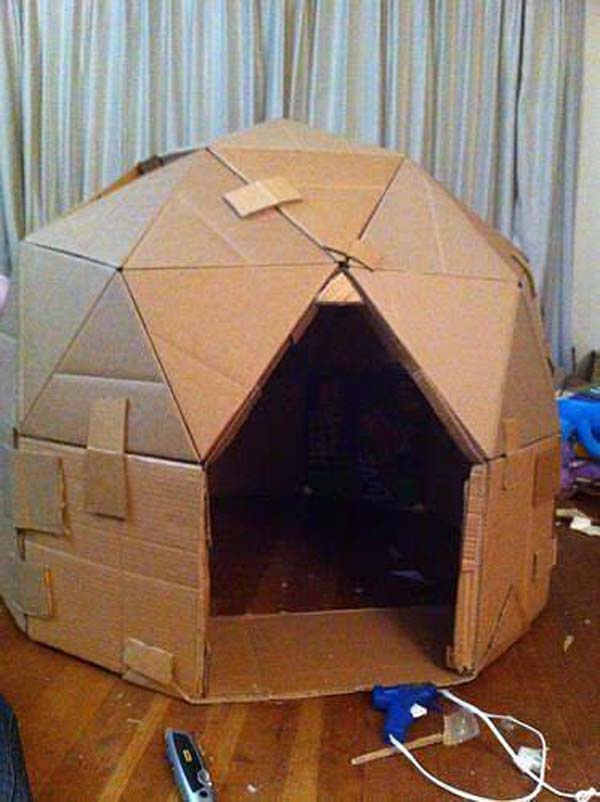 Tutorial: instructables.com
16.Kid`s Cardboard Postal System for Santa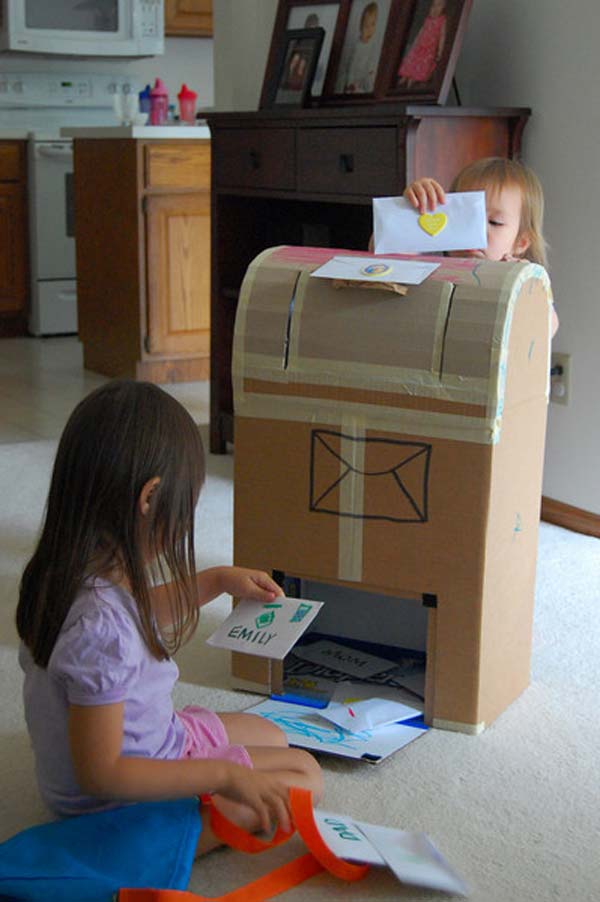 17.Various Races Such as Firetruck Races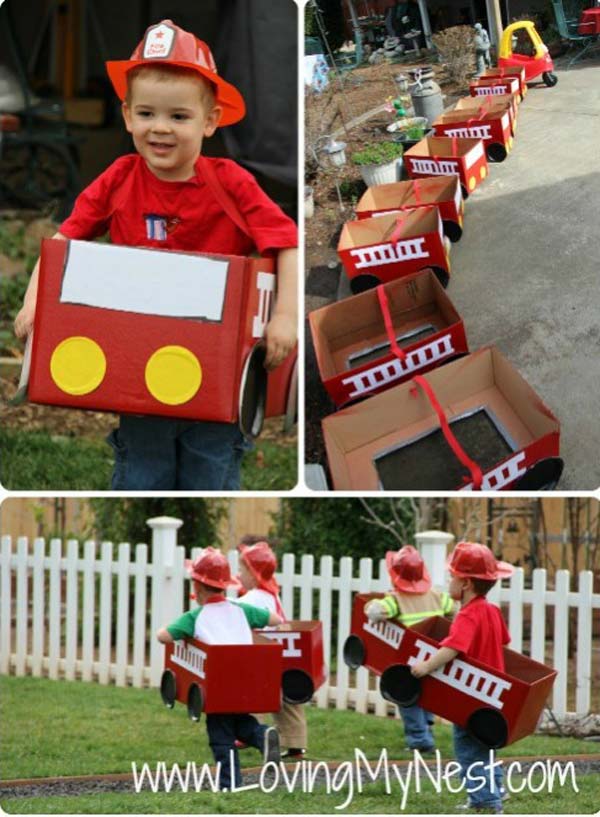 18.Beautiful and Creative Fortresses and Castles for Princesses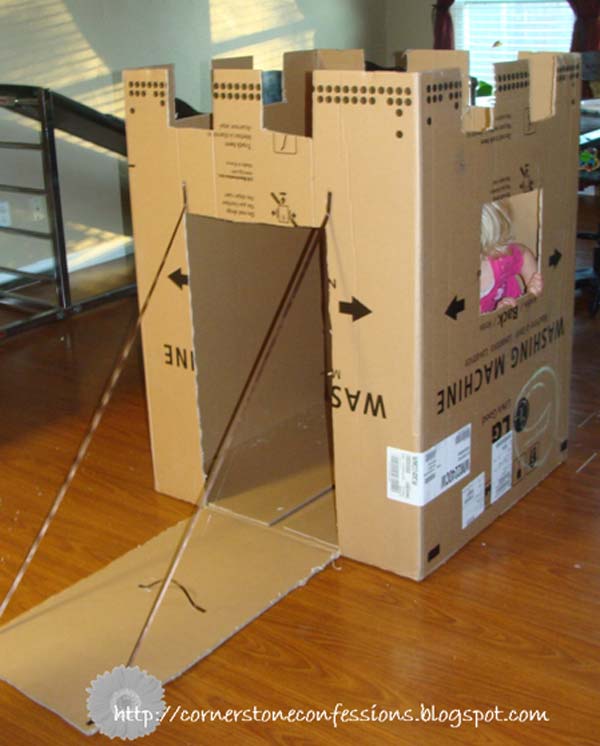 Source: cornerstoneconfessions.com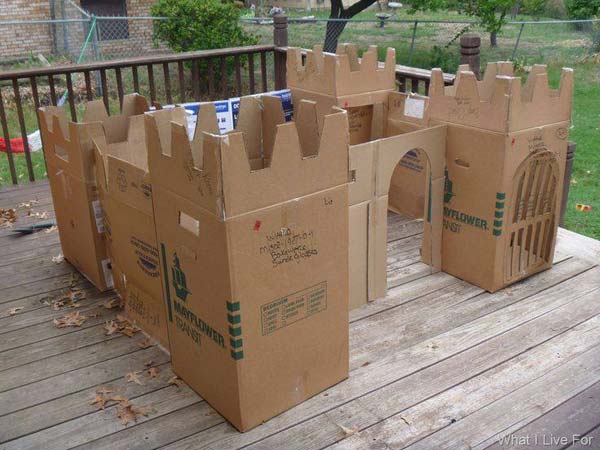 19.Highly Creative Card-box Car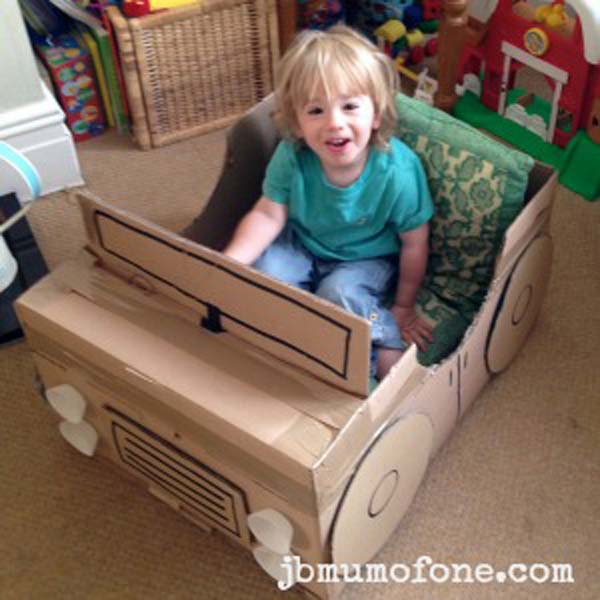 Tutorial: jbmumofone.com
20.Insanely Beautiful Ice Cream Shop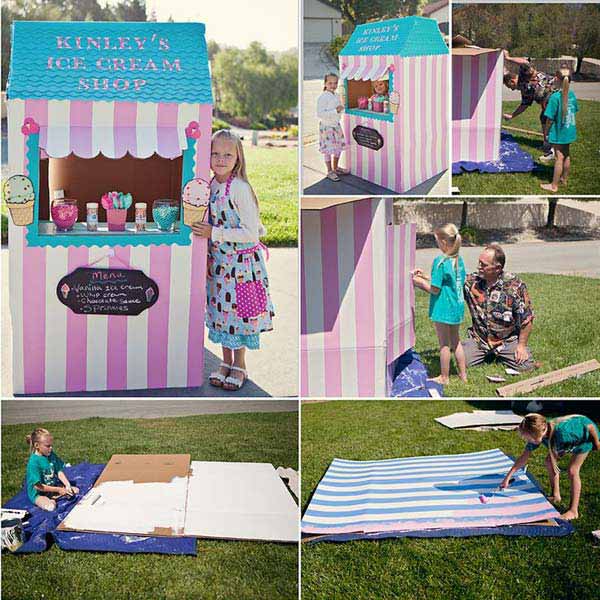 Tutorial: mommybabble.com
21.Small Washing Machine For Kids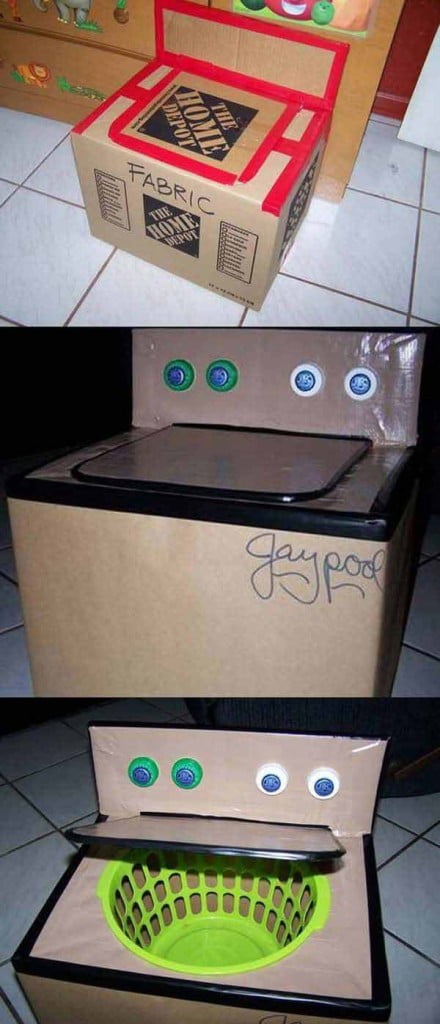 22.Cardboard Traffic Light For Educative Purposes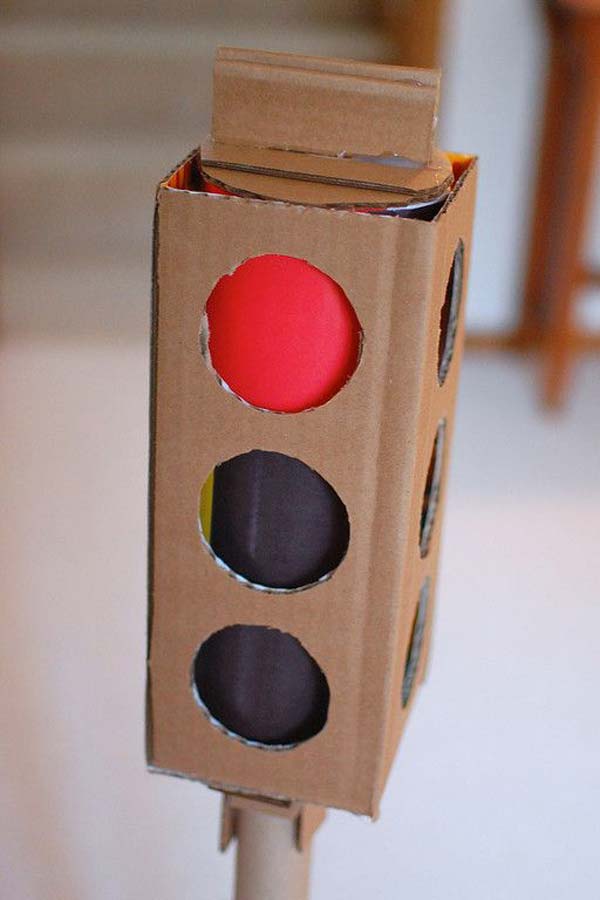 Tutorial: ikatbag.com
23.Simply Adorable Cardboard Kitchen Design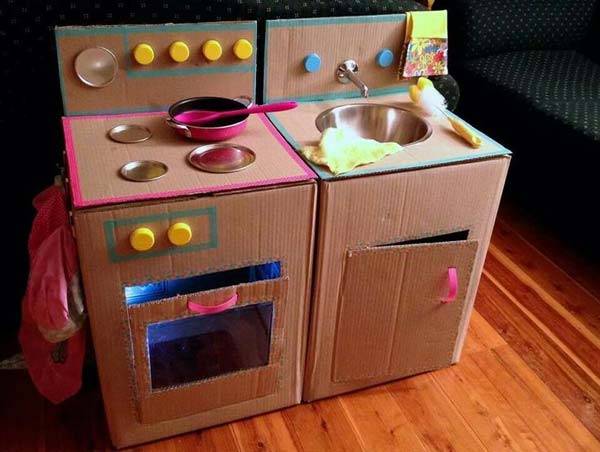 Source: craftstodowithkids.com
24.Rocket-ship Realized With Cardboard Fueling Creativity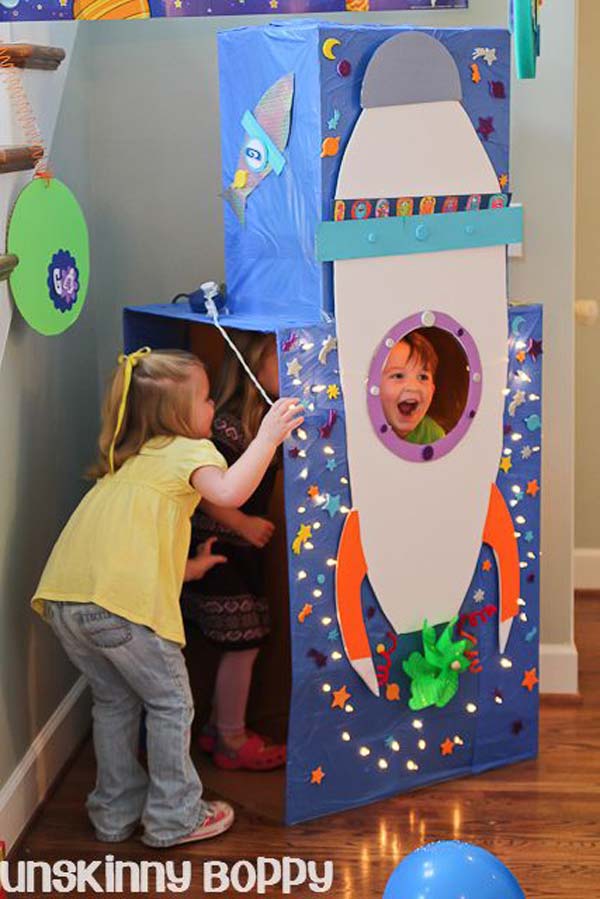 Source: unskinnyboppy.com
25.Extraordinary Creative Cardboard Trains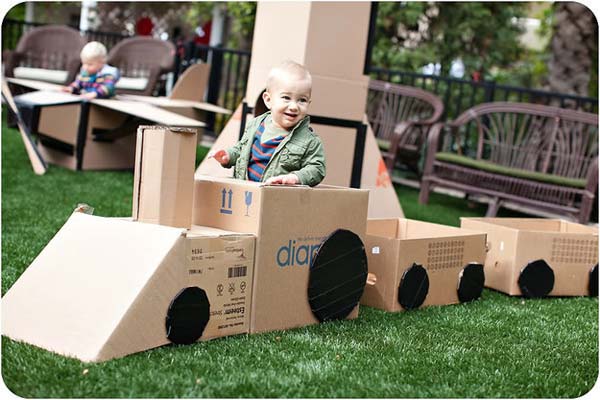 Source: seanwalkerphotography.com
26.Huge Kid Castle Made From Cardboard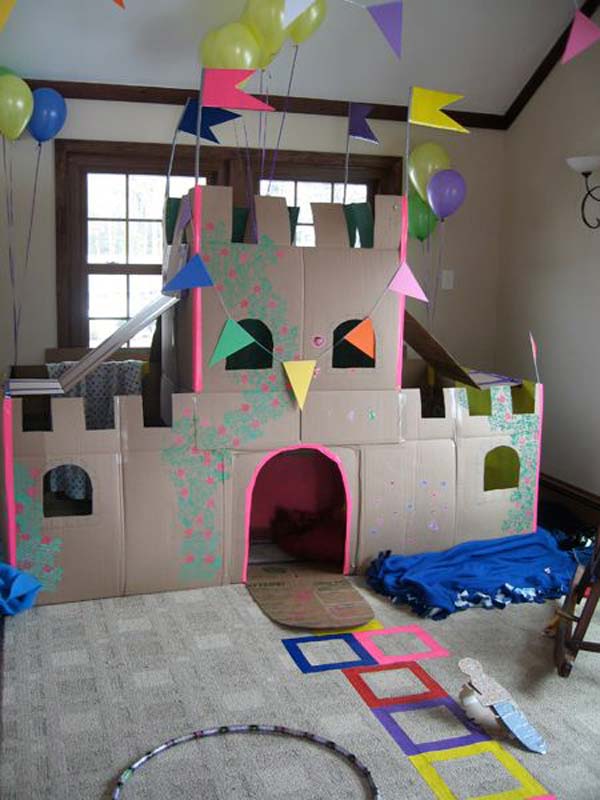 Source: impressedinc.com
27.Cardboard Gingerbread House Nestling Dreams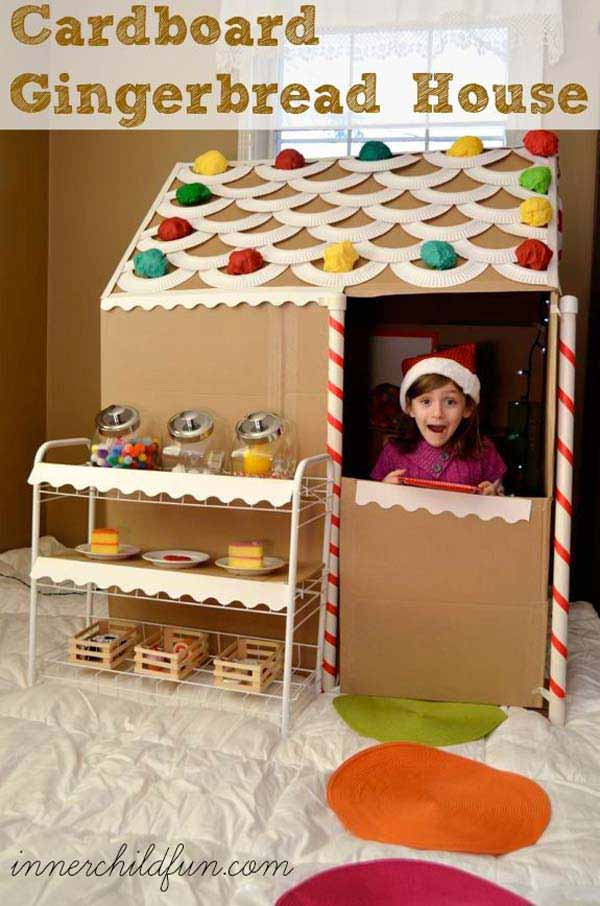 Source: innerchildfun.com
We would love to hear your valuable feedback in the comment section below. These 27 ideas on how to use cardboard boxes for kids games and activities have really inspired us, encouraging us to think twice before throwing a cardboard boxes away. Enjoy the sustainable movement : up-cycle and recycle along Homesthetics.net !
Related Articles
10 Best Bubble Balls Reviewed | Buyer's Guide
43 Free DIY Playhouse Plans That Children & Parents Alike Will Love