Glass is transforming the world; from immense underwater hotels to the tiny bell jars. Cloche and bell jars have been used in the past by farmers to protect infant seedlings and the practice is today used beautifully to emphasize the decorations of special moments, magical weddings. Sweets and succulents alike take advantage of the smart glass shield that protects them whilst carrying thousands of reflections able to transform the decor.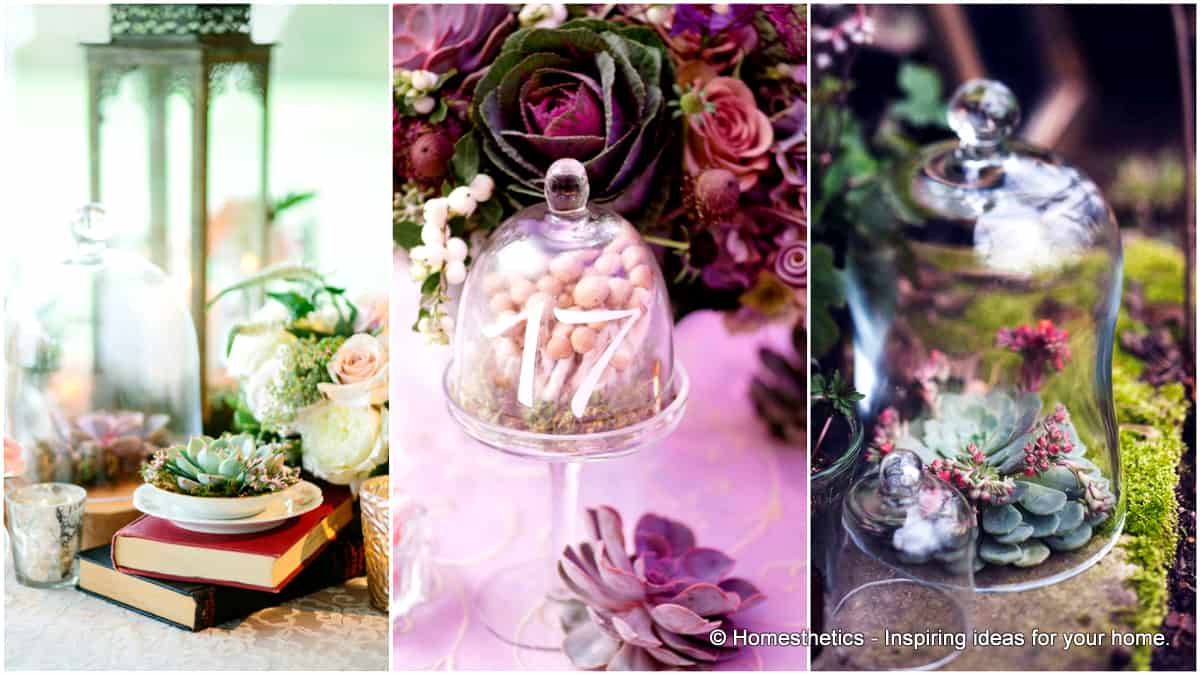 Creativity has no limits and the sensibility infused by tiny plants along glass and candles arouses the interest of thousands of designers around the world. We invite you to take a moment and cast a glance at 31 Simply Breathtaking Cloche and Bell Jar Decorating Ideas For Magical Weddings showcased below.
Use simple delicate elements to beautify your composition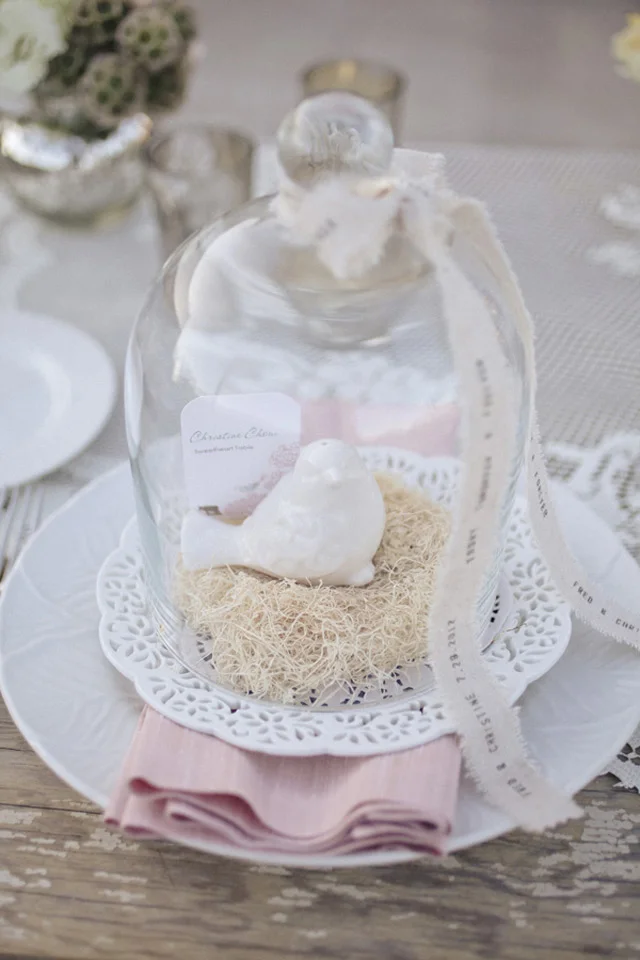 via Leah Haydock Photography
here the breathtaking elements are used as card holders for the bride and groom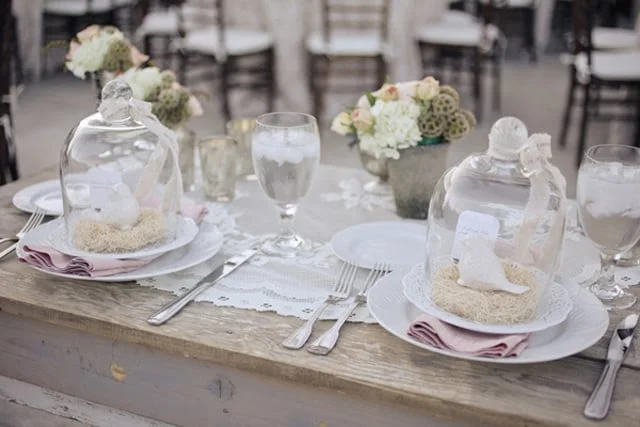 via  Edyta Szyszlo Photography
naturalness can inspire calm and add equilibrium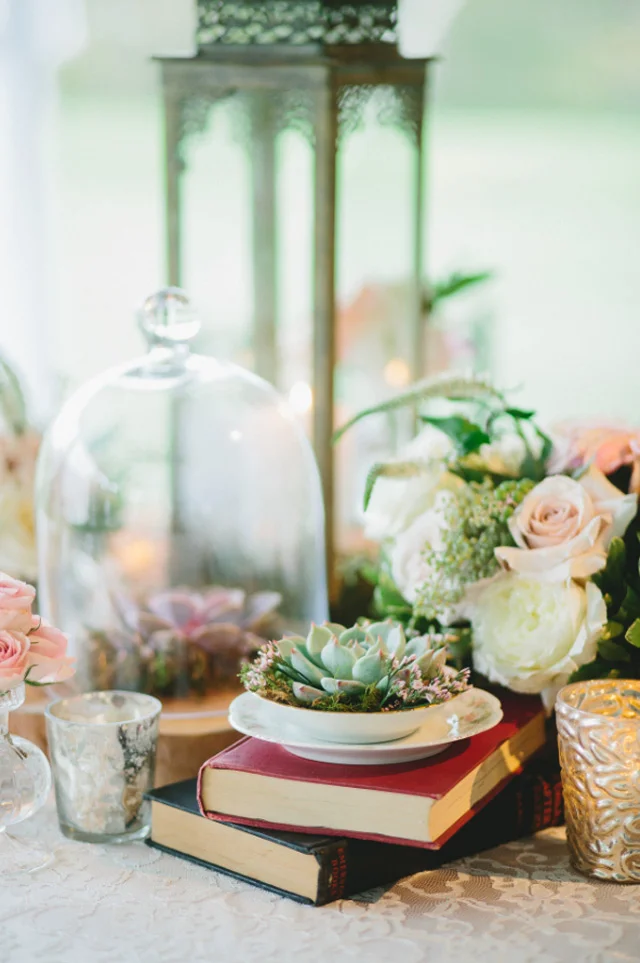 you can use vintage elements as focal points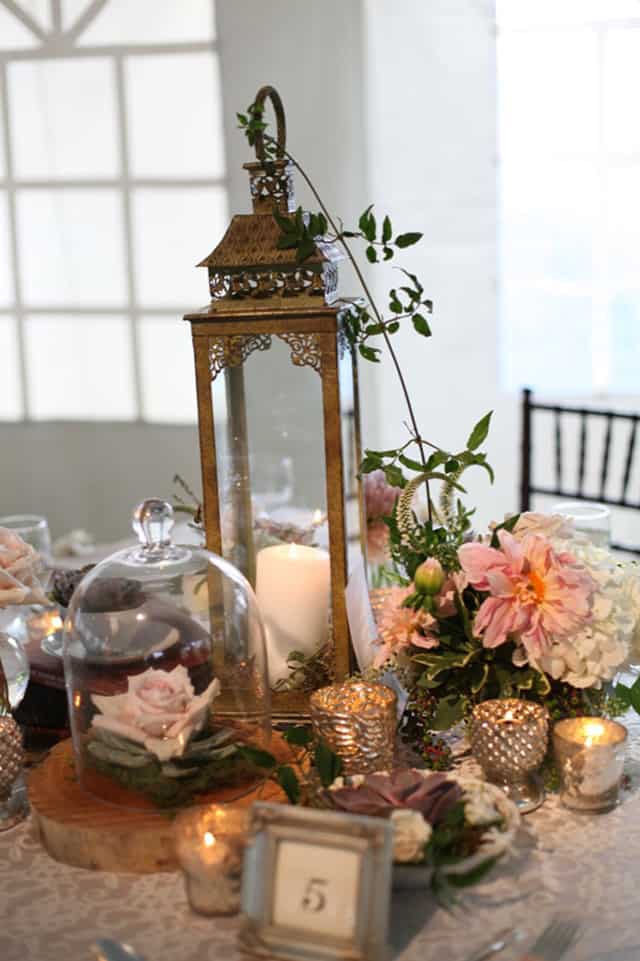 via Braun Photography
the combination of glass and candles is timeless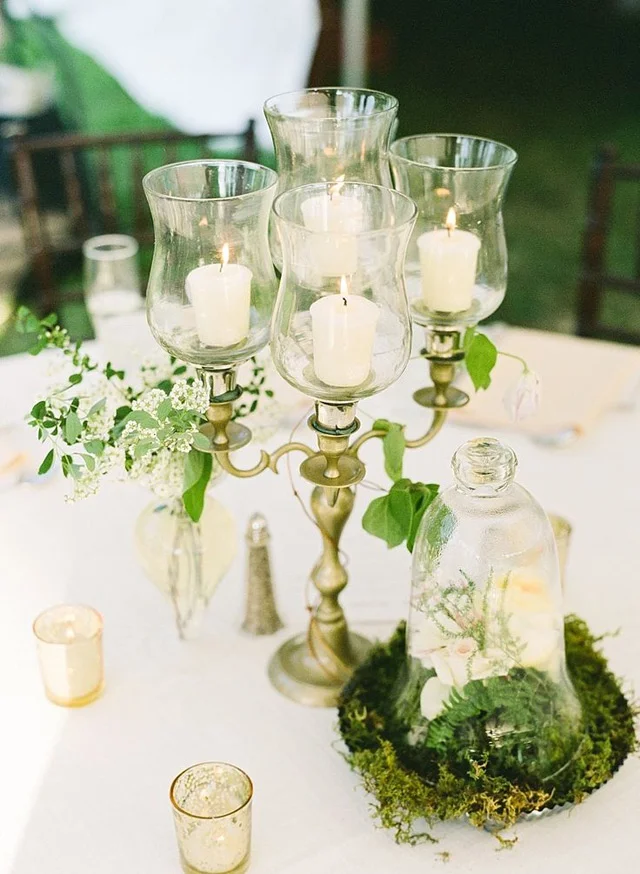 via Lauren Fair Photography
Succulents can add greenery in small packages effortlessly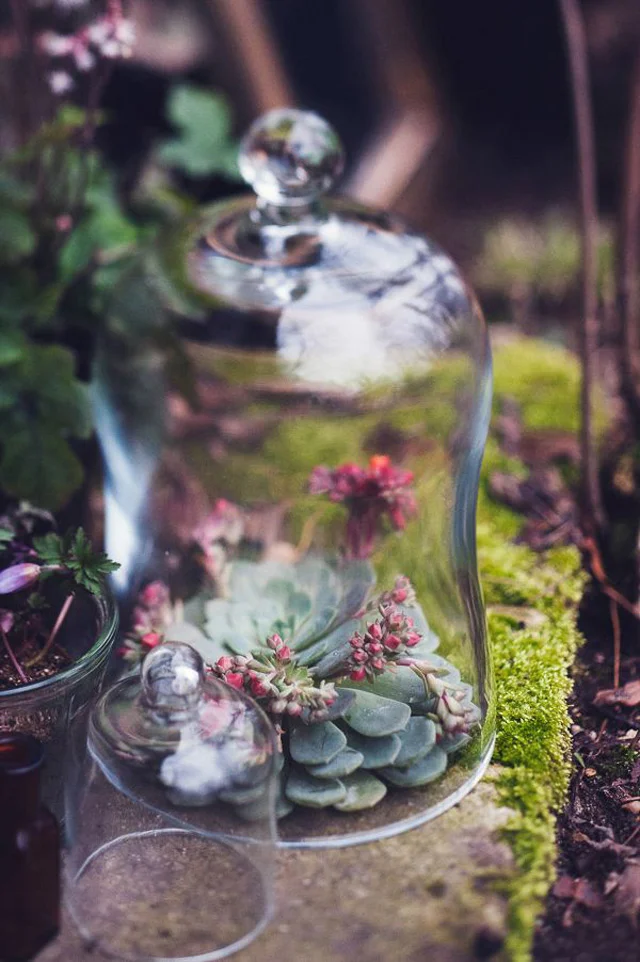 via Marion Heuteboust Photography
Simple beautiful rose in a glass recipient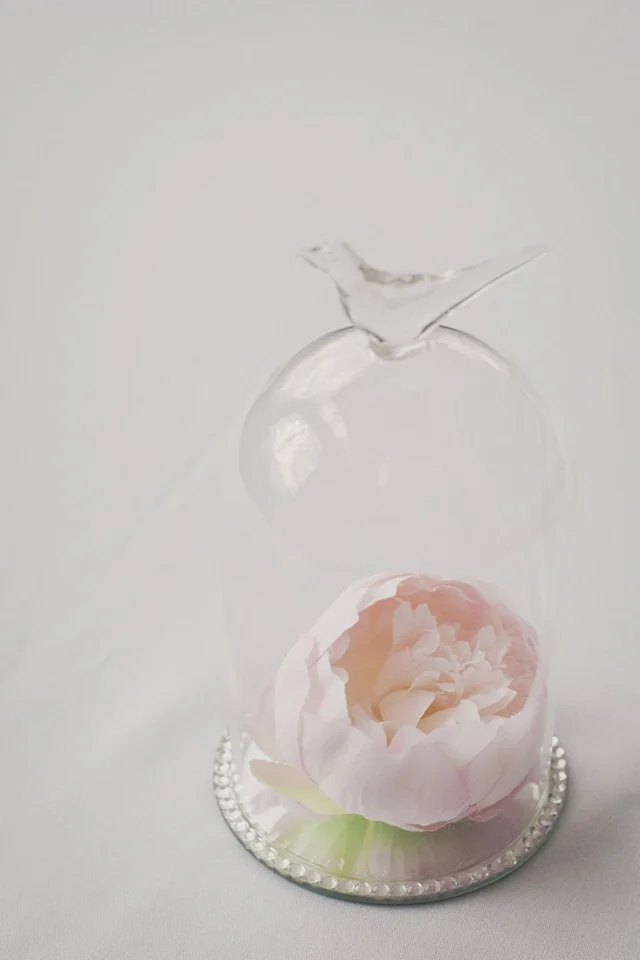 via Daniel Price Photography
miniature gardens shaping beauty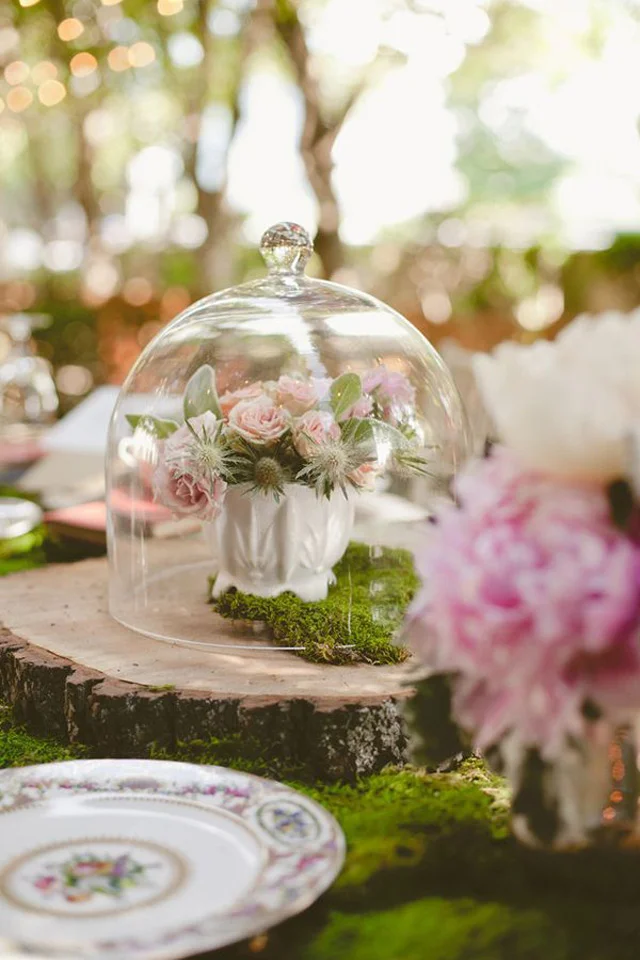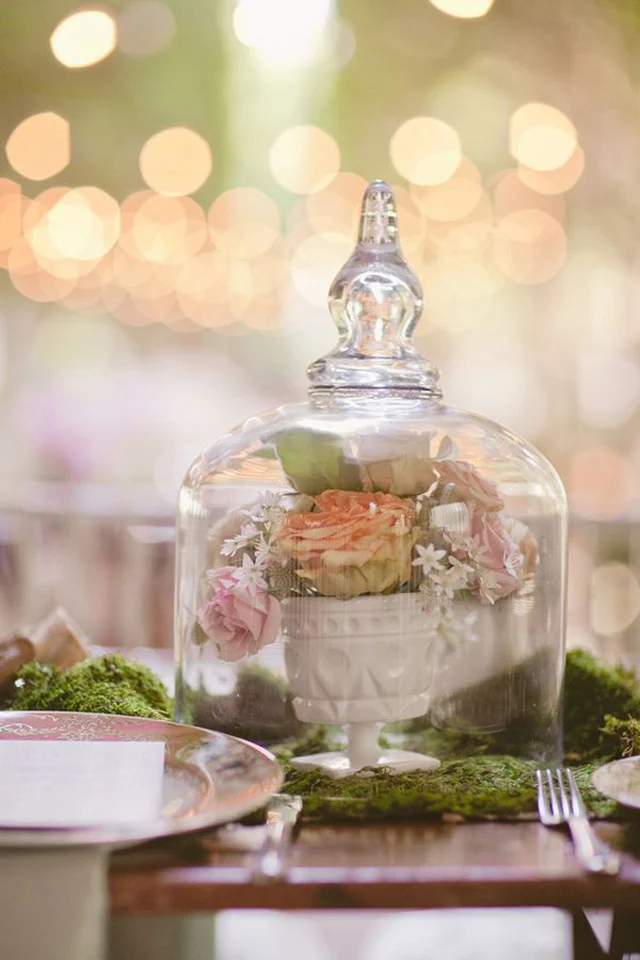 via N. Barrett Photography
mini floral buckets can enhance the decor without stealing the show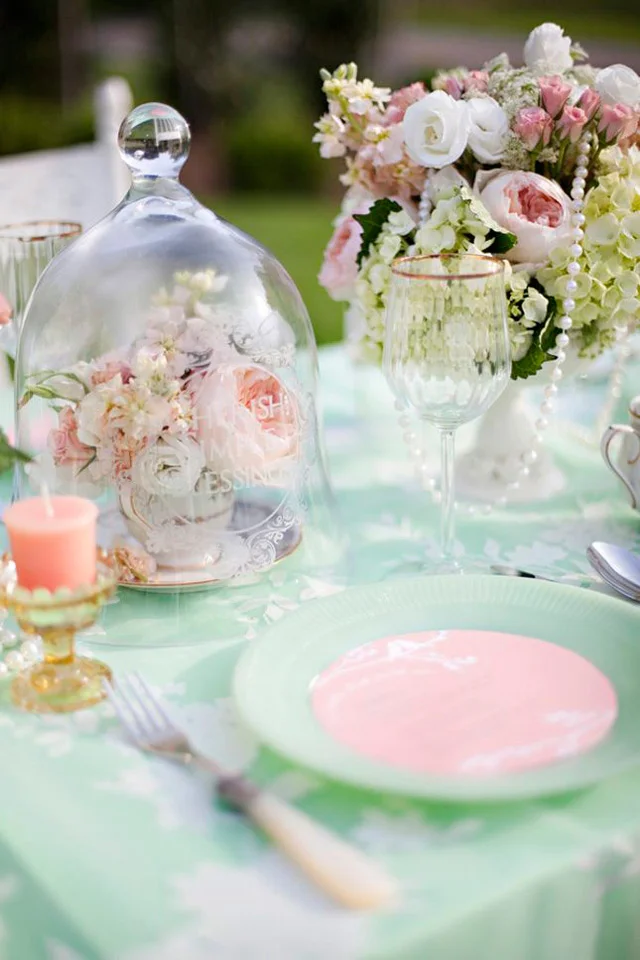 via Stacey Windsor Photography
bell jars can change everything in a glance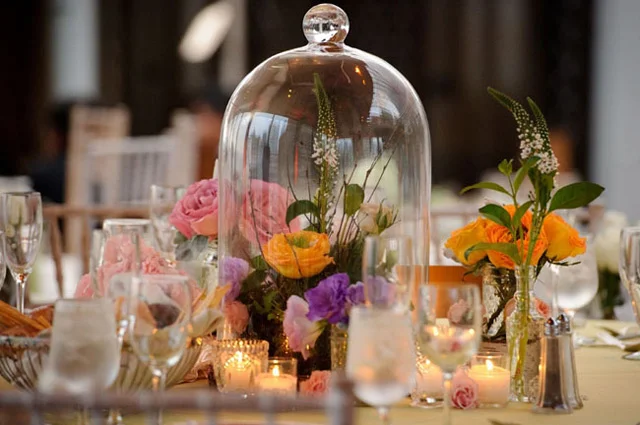 via Susan Stripling
one succulent surrounded by candles and PROTECTED through a bell jar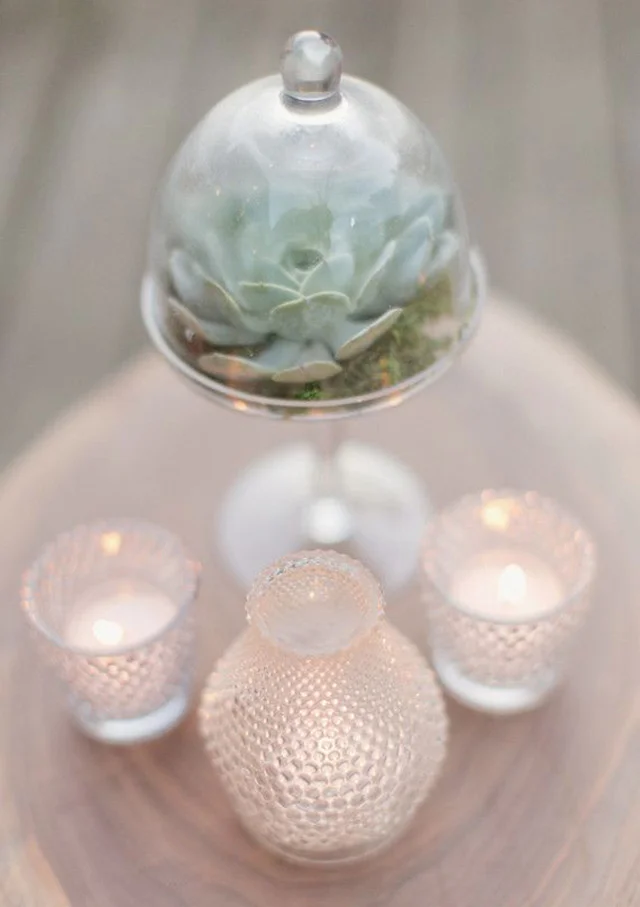 via 100 Layer Cake
use greenery and bell jars to create breathtaking memorable centerpieces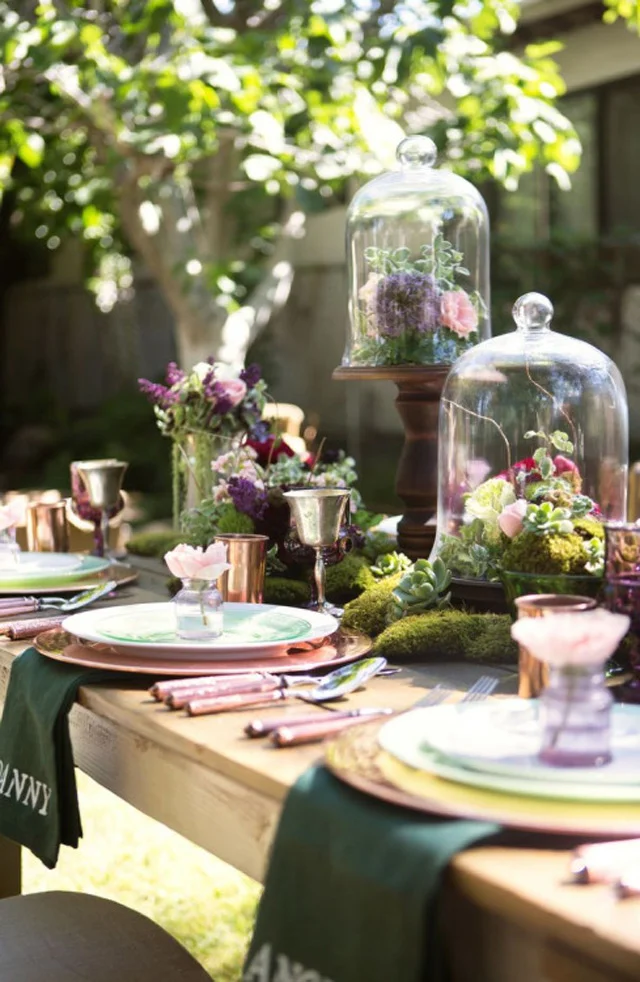 via My Inner Landscape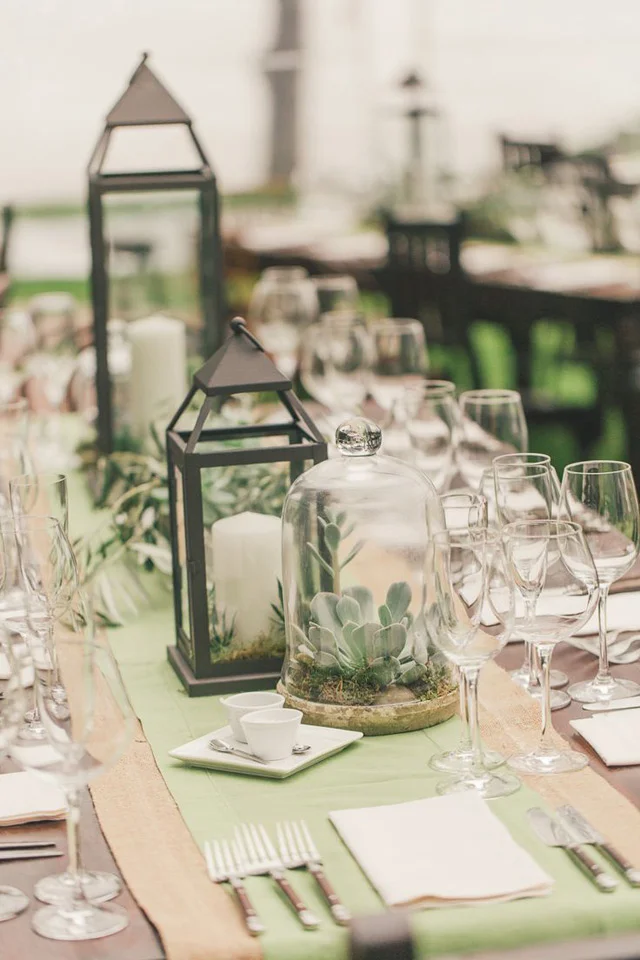 via Carlie Statsky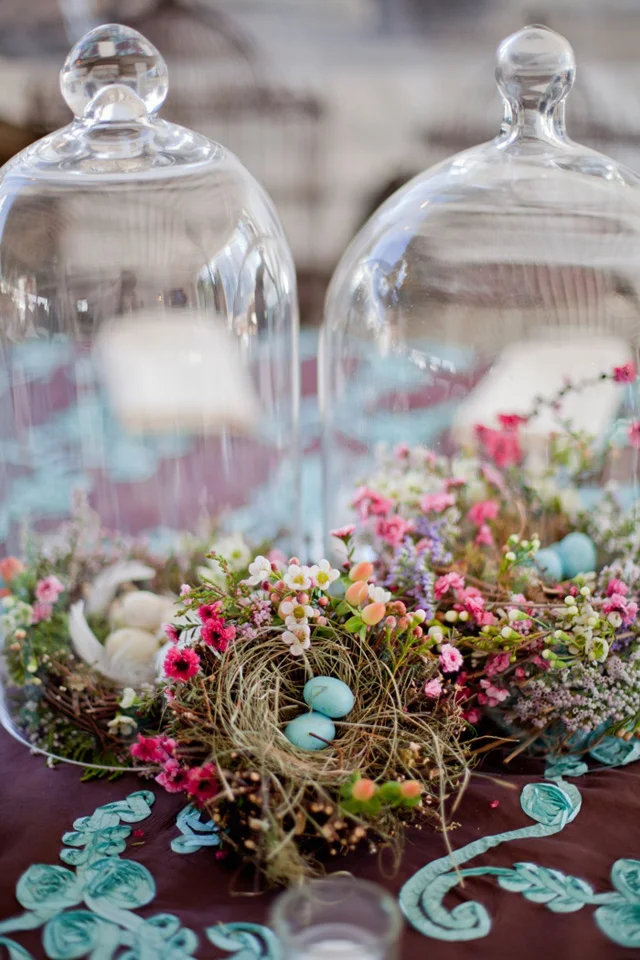 via Kristyn Hogan
use wooden logs to bring warmth into the composition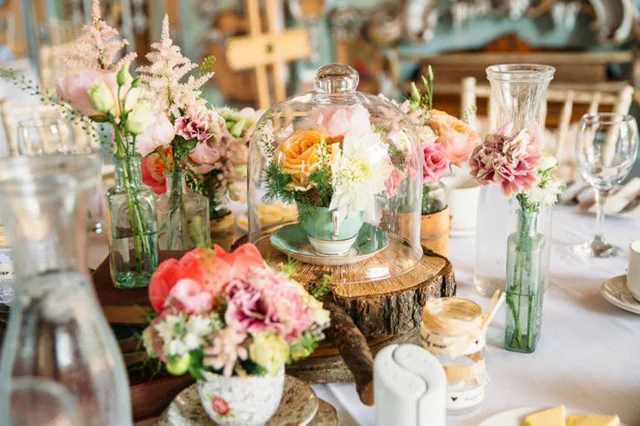 via Red on Blonde Photography
a bell jar protected succulent may be the ultimate wedding gift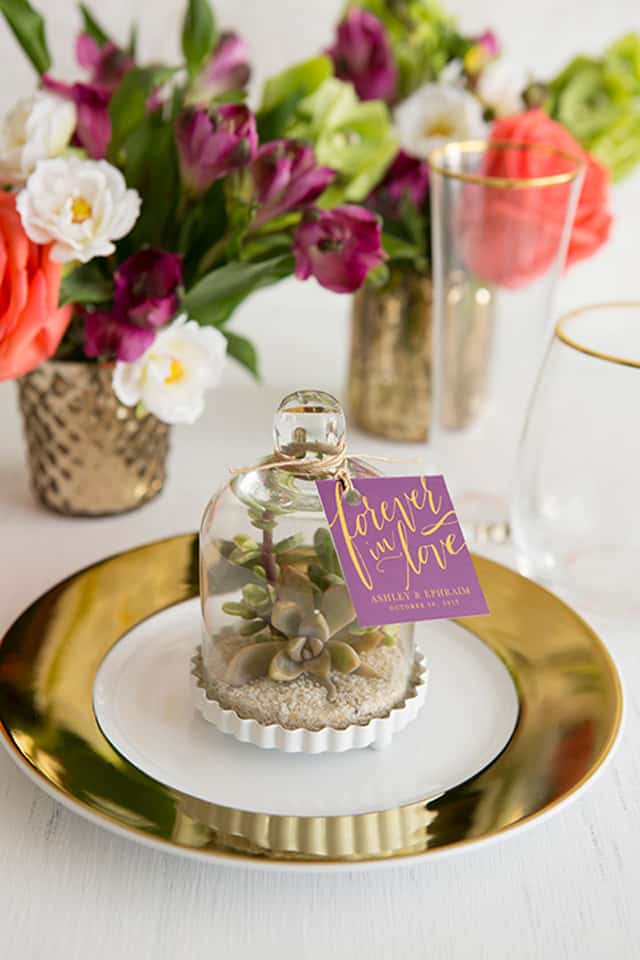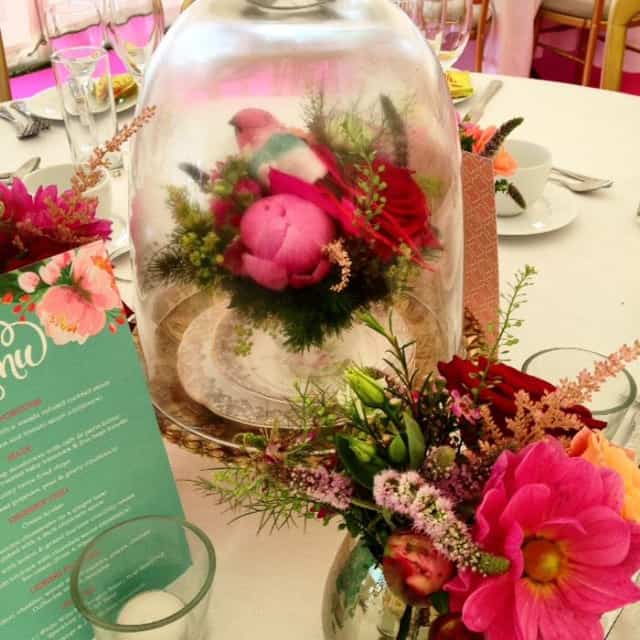 Shrinking Violet Floral Design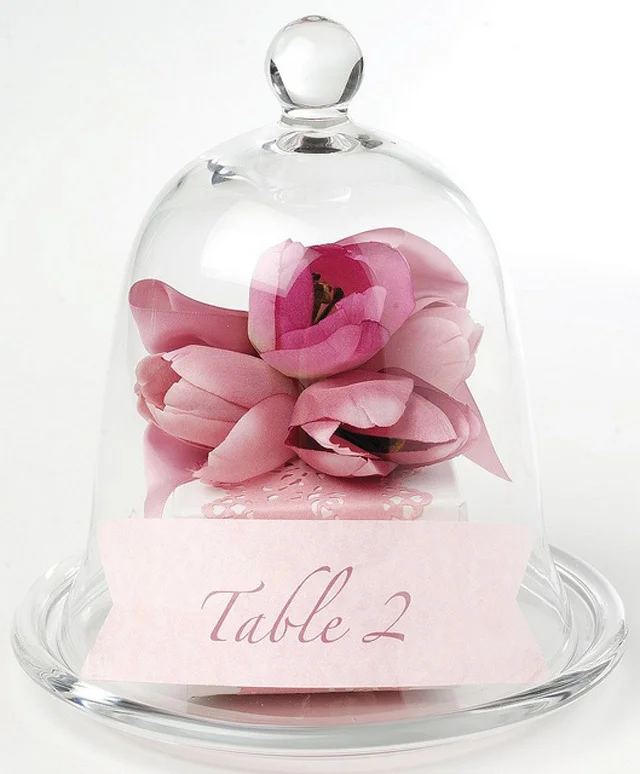 via Craig Wall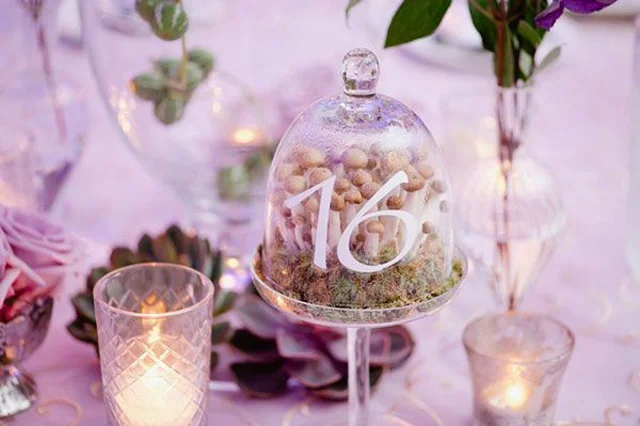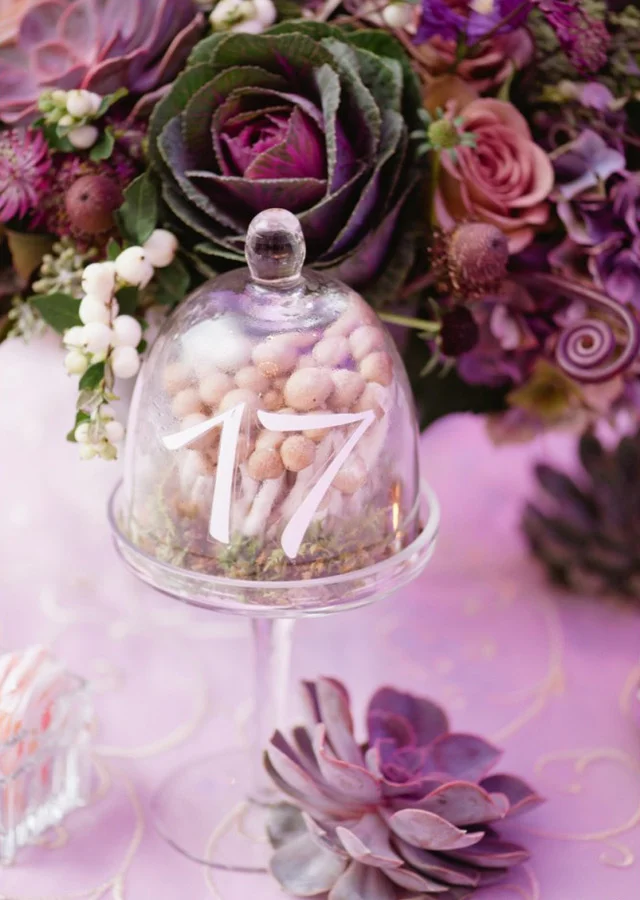 via BEET Productions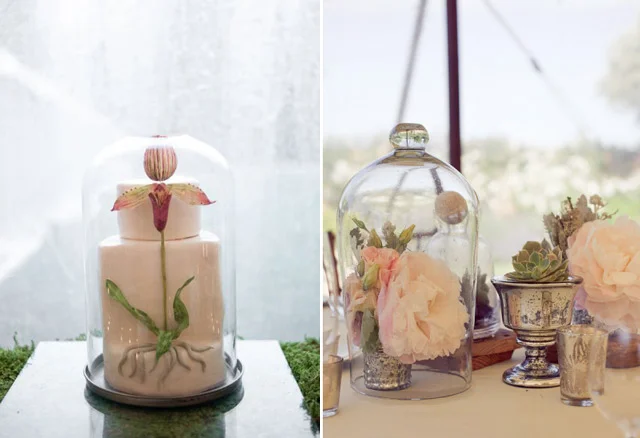 Wild Orchid Baking Company & Flower Wild and Carlie Statsky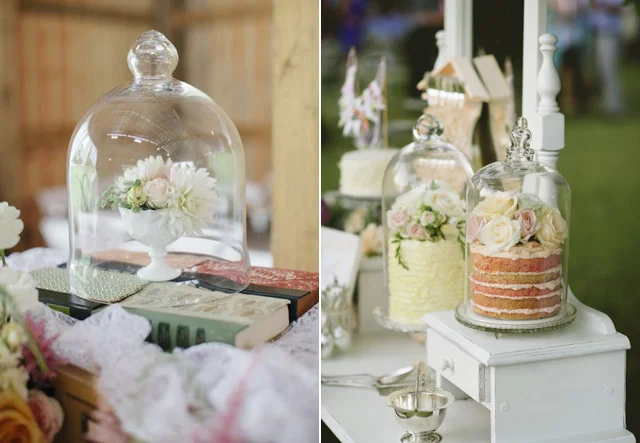 Leslie Hollingsworth Photography & Bushturkey Studio
Sweets in bell jars gain new valences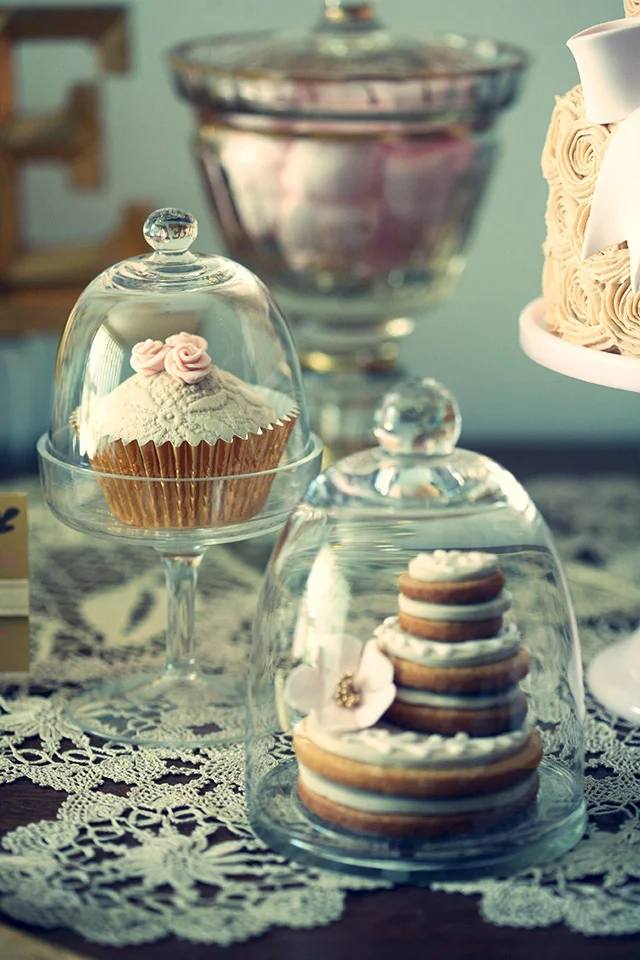 via Francisca Neves
a rustic decor can enhance the scenery in a breathtaking manner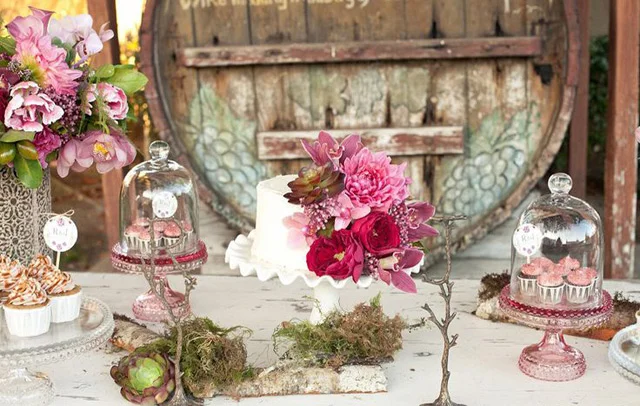 Oak and The Owl & Ellie Rose Photographie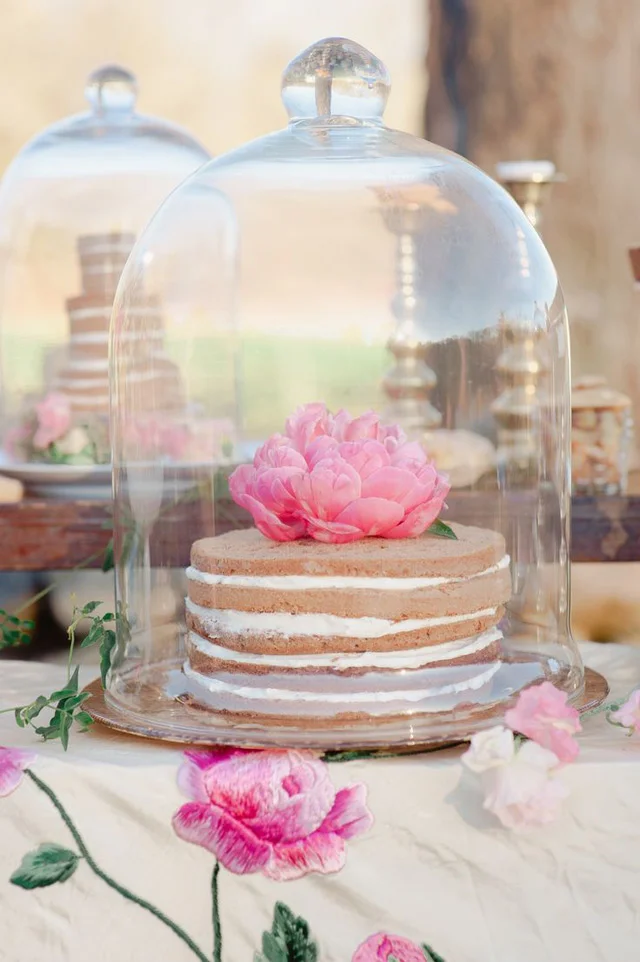 via Maggie Conley Photography
Showcase the sweets in a really memorable manner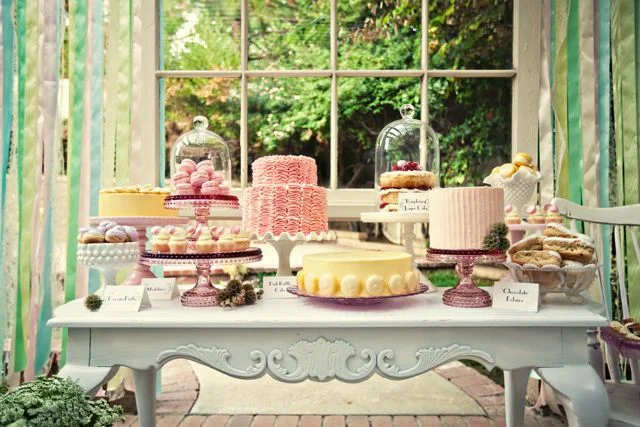 via Sweet and Saucy Shop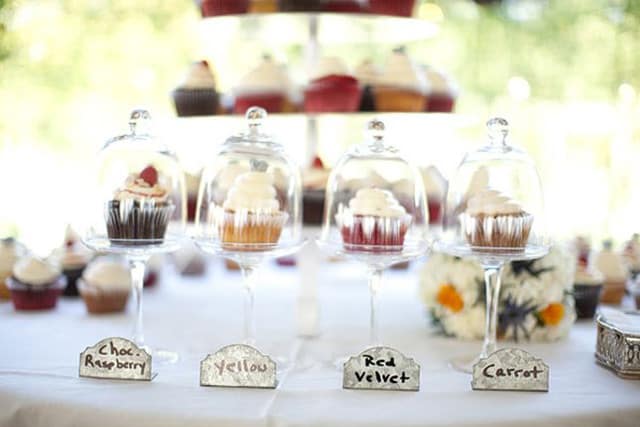 via Melissa Schollaert Photography
We would love to hear your feedback on this beuatiful topic in the comment section below.