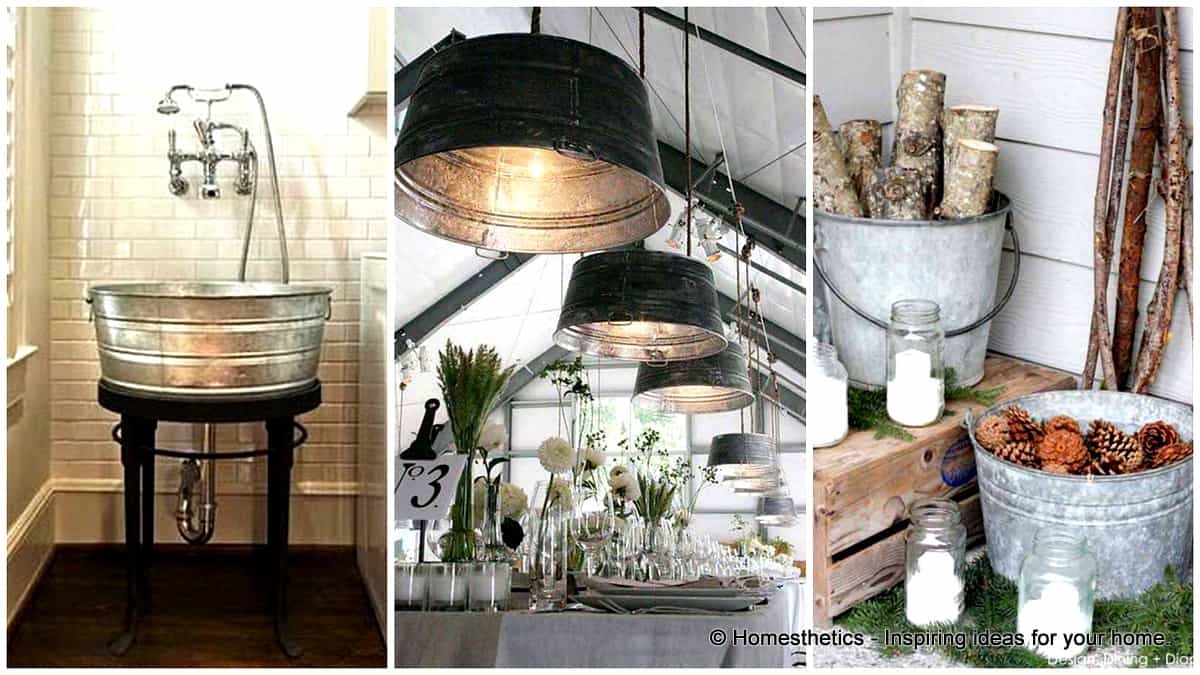 Never throw away recipients that might be useful to you or your loved ones in any manner. Clay pots, wooden boxes and metallic buckets can become new objects in no time. By using metallic or clay recipients you can even create exotic crafts like Koi fish water ponds or water features for your swimming pool, immense possibilities are born from creativity.
We have curated 33 Insanely Smart Ways to Repurpose Galvanized Buckets and Tubs, all extremely graphic and creative.  Cast a glance and get creative !
Ways to Repurpose Galvanized Buckets and Tubs
#1 Create industrial lighting fixtures with galvanized buckets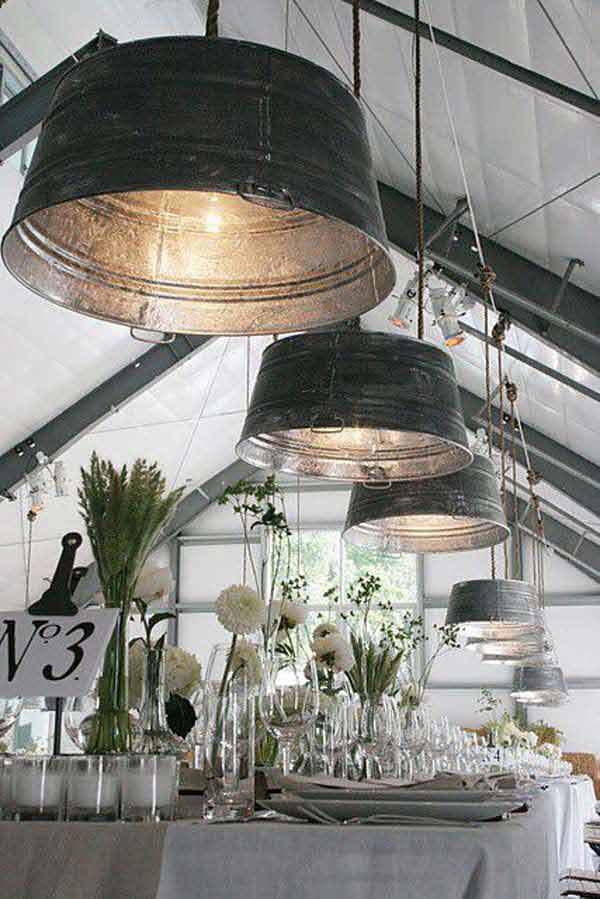 #2 use different recipients to create customizable gardens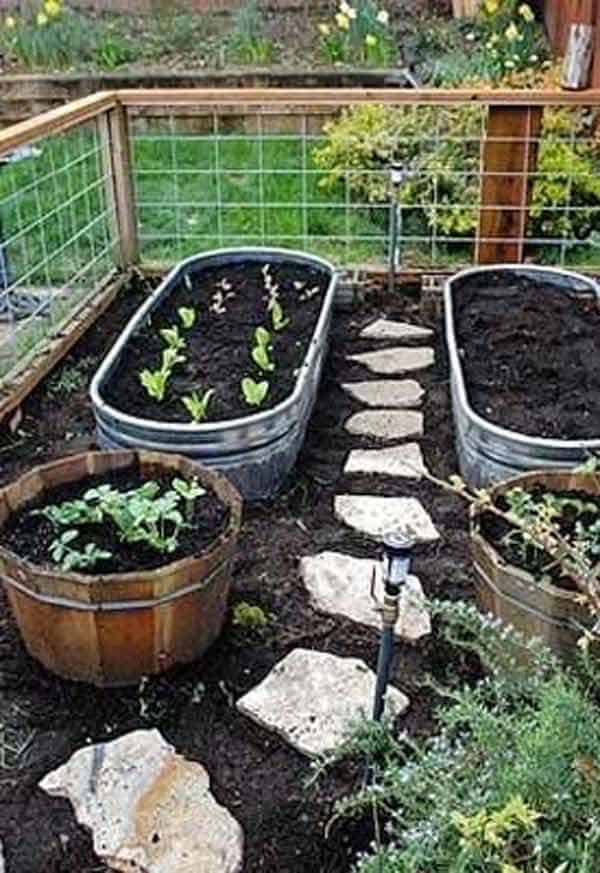 #3 create a beautiful industrial galvanized sink in the bathroom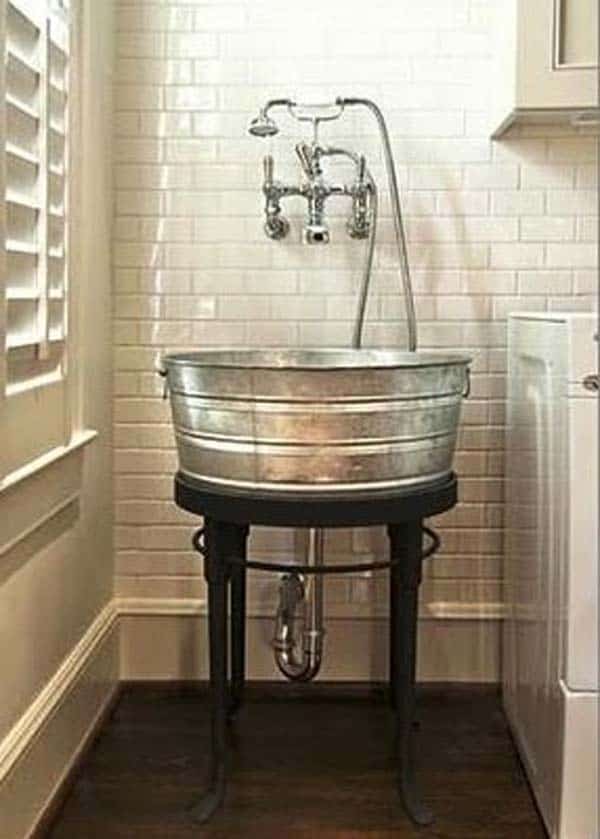 #4 use a pulley to weight your super cool GALVANIZED planters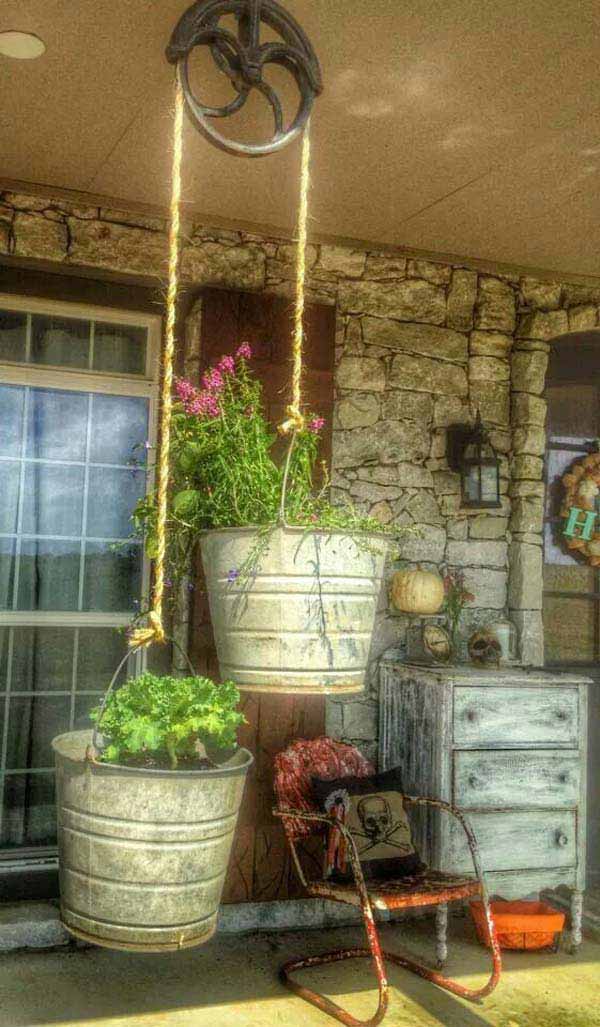 #5 simple and neat galvanized bucket lighting fixtures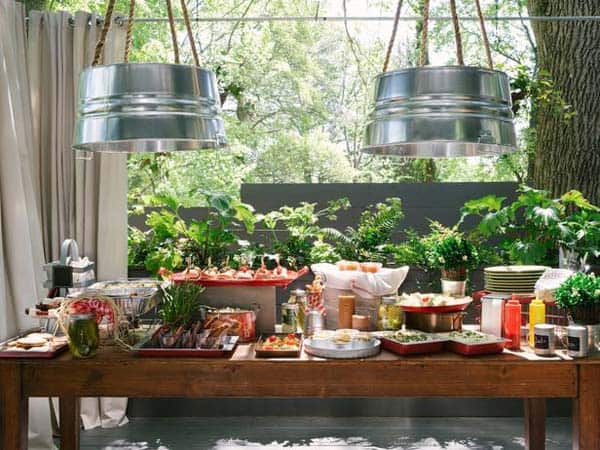 #6 store and protect items with a galvanized bucket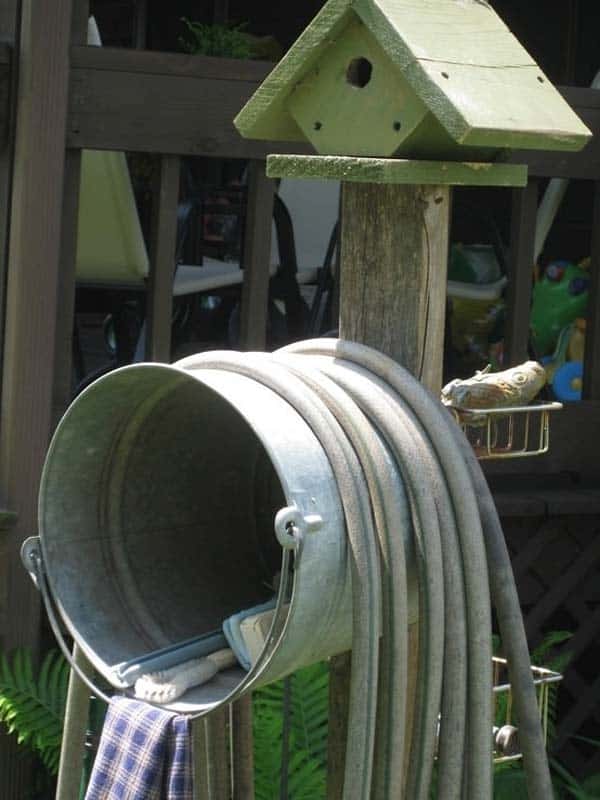 #7 use old buckets or galvanized bathtub chairs in a smart manner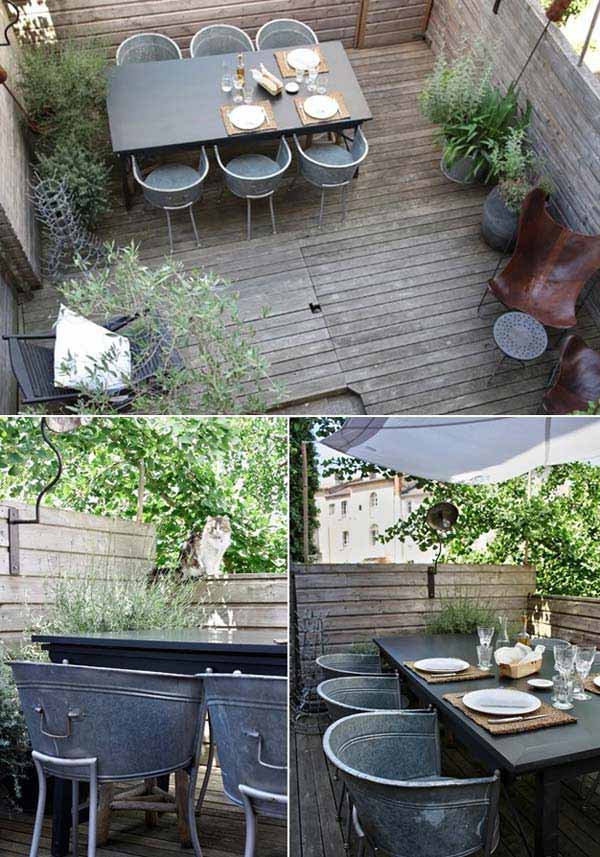 #8 create gravity defying planter INSTALLATIONS out of galvanized buckets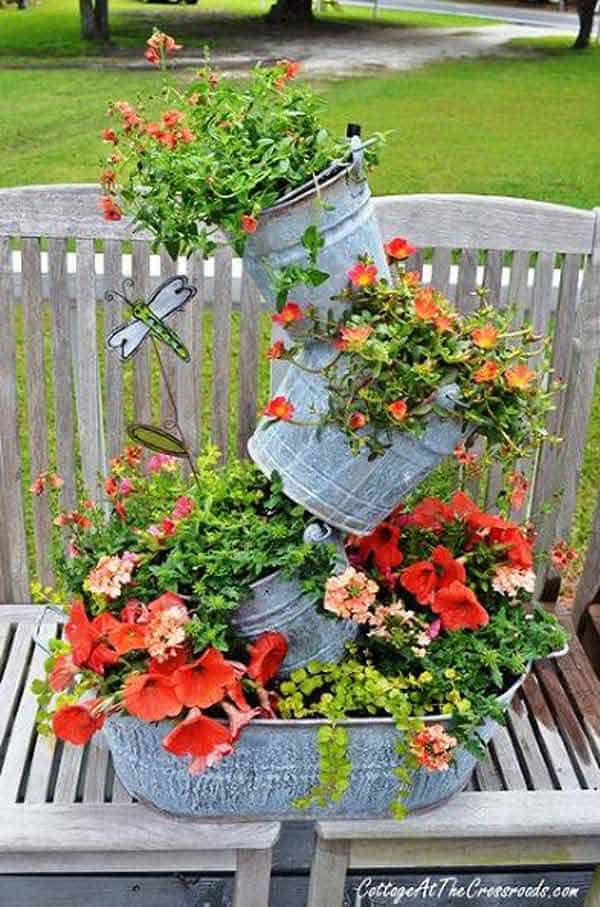 #9 One glass top on a bucket can mean a new coffee table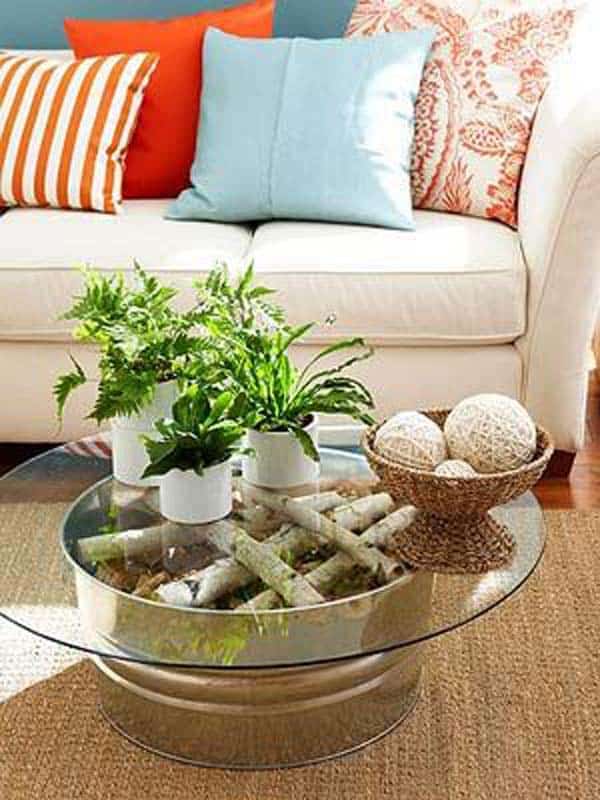 #10 store your valuable lectures at grasp in the bathroom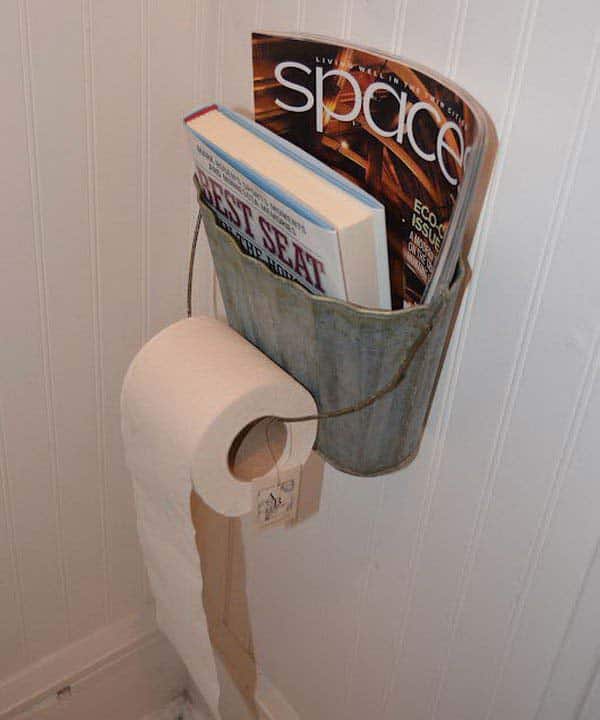 #11 never let a valuable vintage item go to waste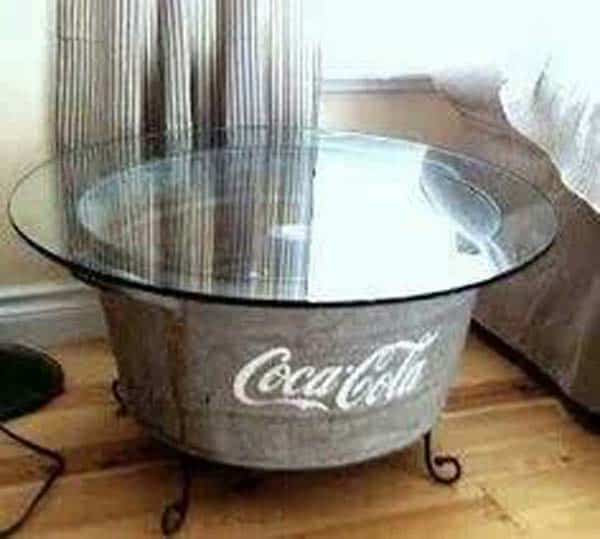 #12 create a comfortable stool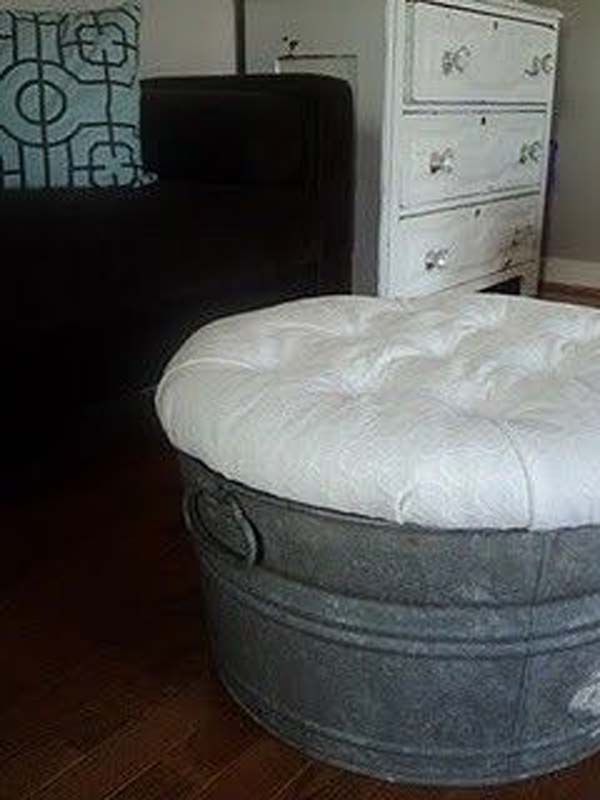 #13 help your kids store their toys in a colorful stool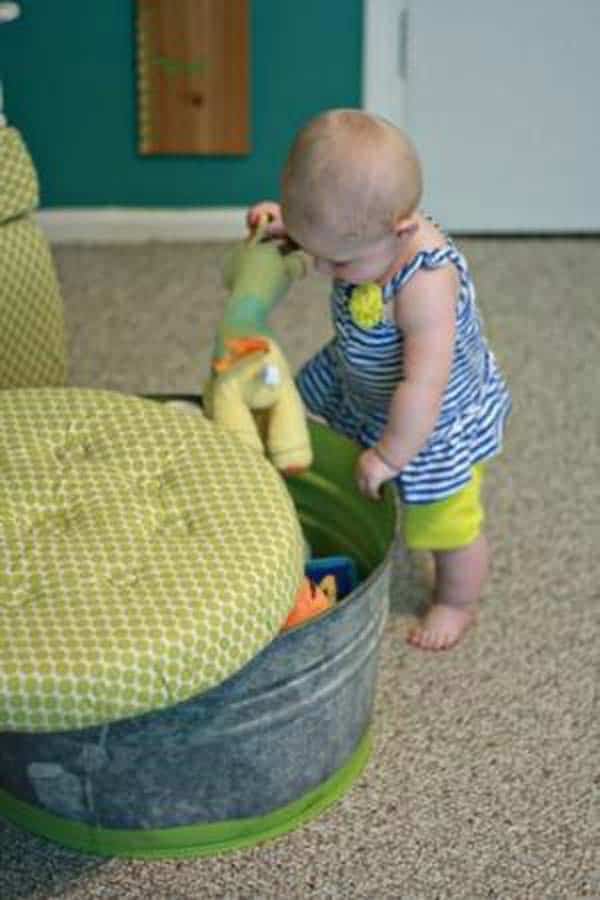 #14 mark the number of your palace with galvanized planters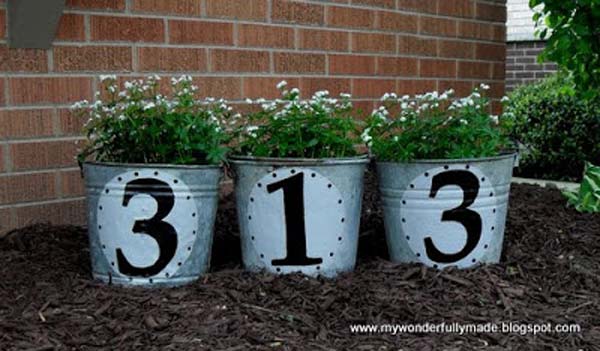 #15 create beautiful fall decor with all the right textures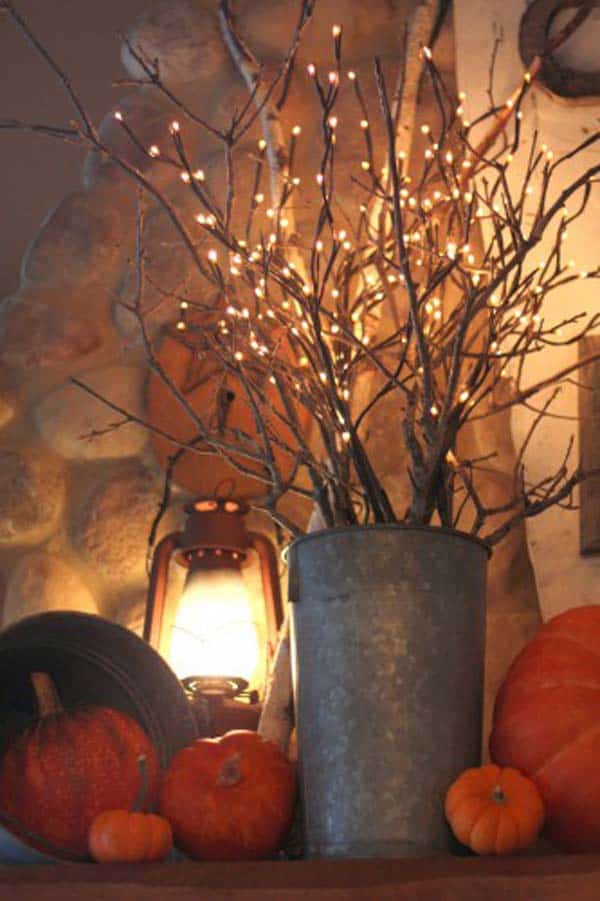 #16 use natural elements to bring the neutral texture upfront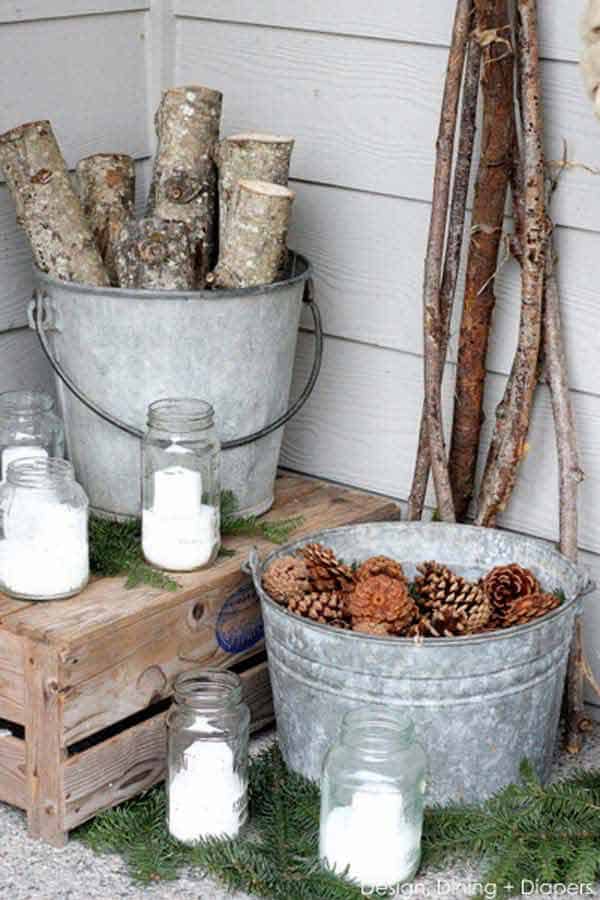 #17 you can use greenery and cool planters as a dividing wall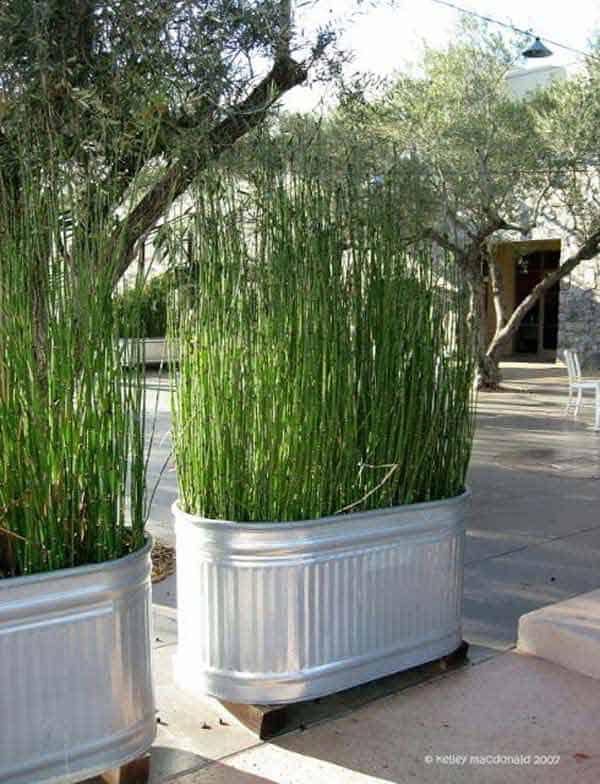 #18 organize items with buckets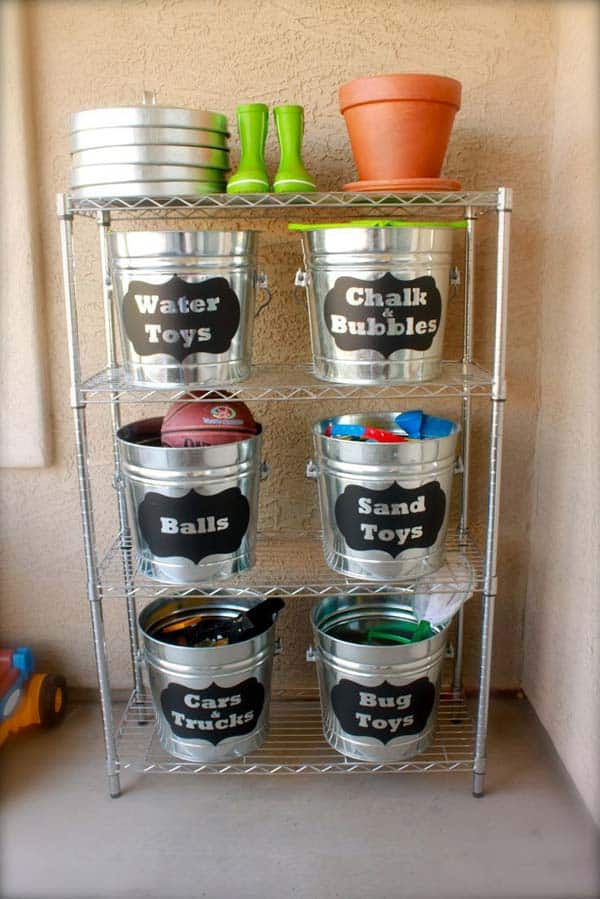 #19  use an old galvanized bathtub to create your own raised pond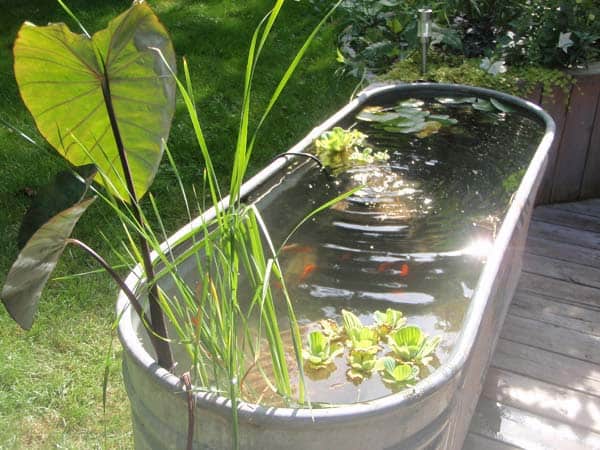 #20 through simple items you can organize an entire party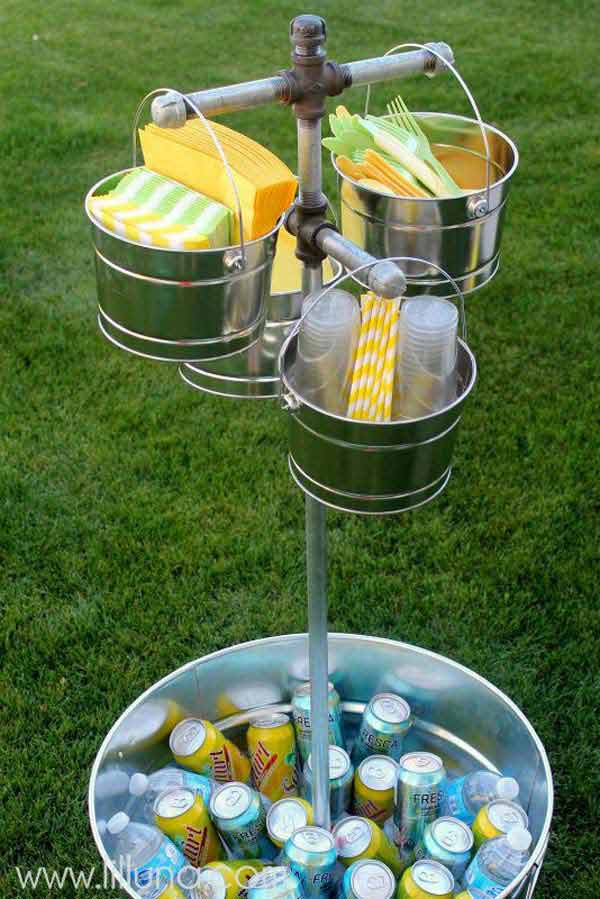 #21 your CHRISTMAS tree can be nestled in a galvanized bucket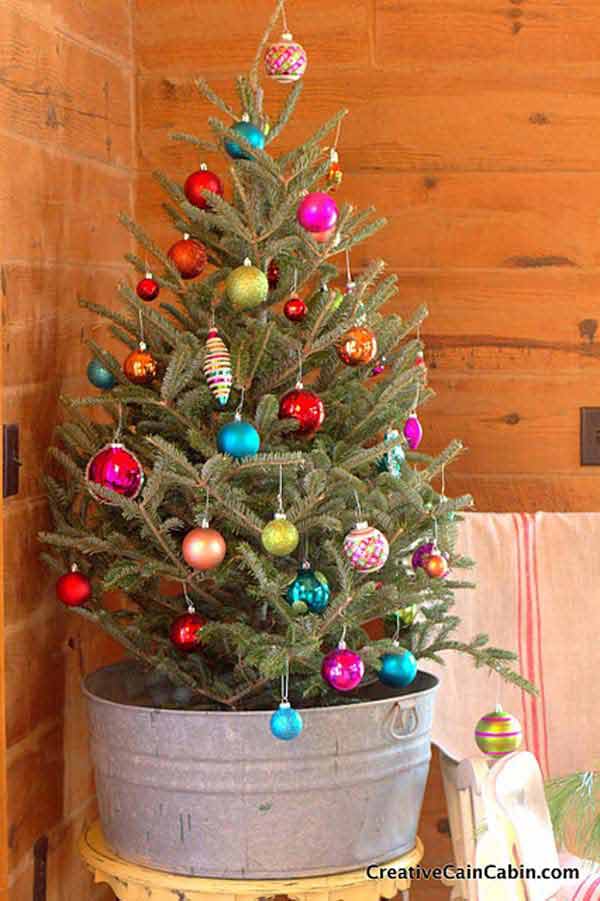 #22 sufficient spatialities can hold galvanized bathtubs as lighting fixtures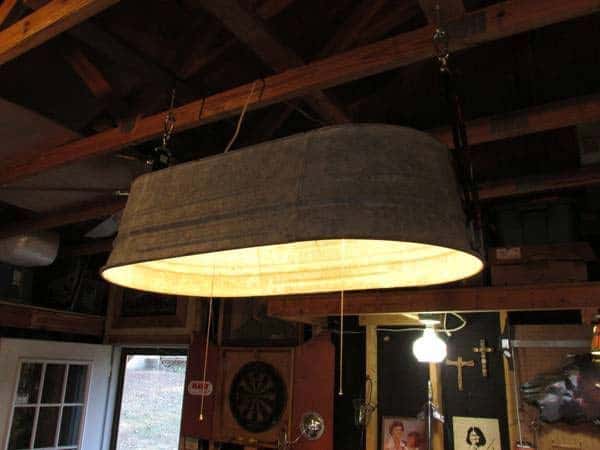 #23 create a beautiful flower cascade with the help of a bucket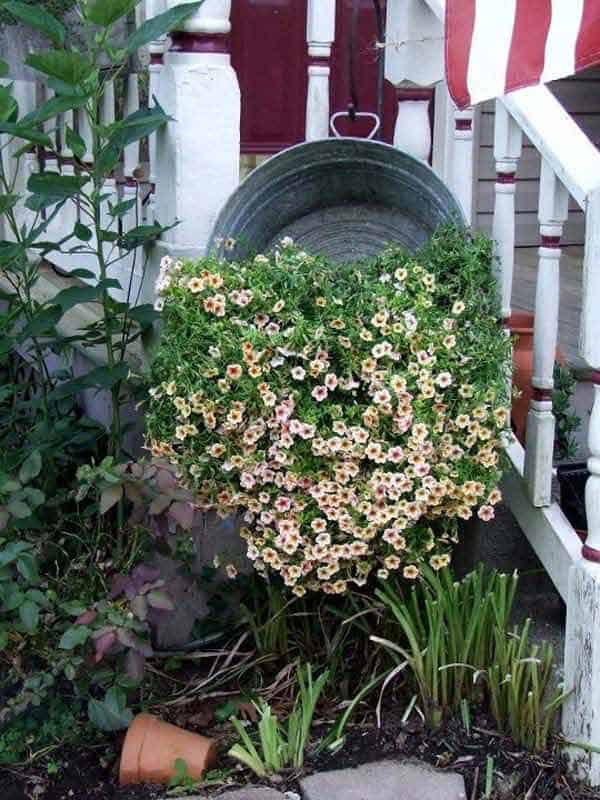 #24 use simple elements to create your own galvanized bucket lamp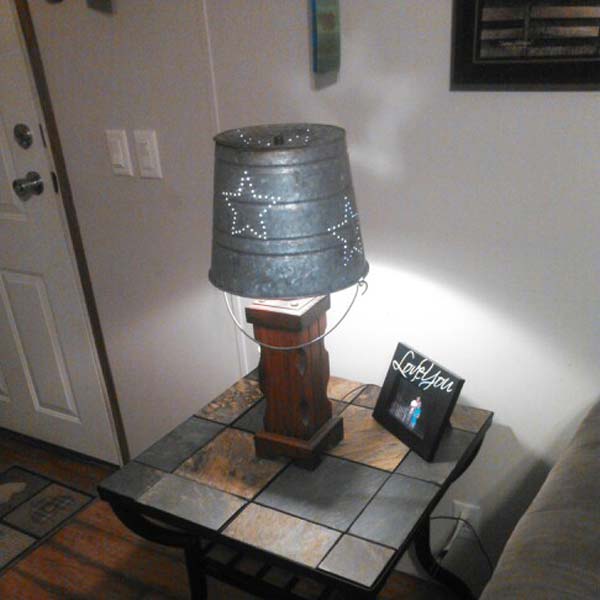 #25 organize cutlery with ease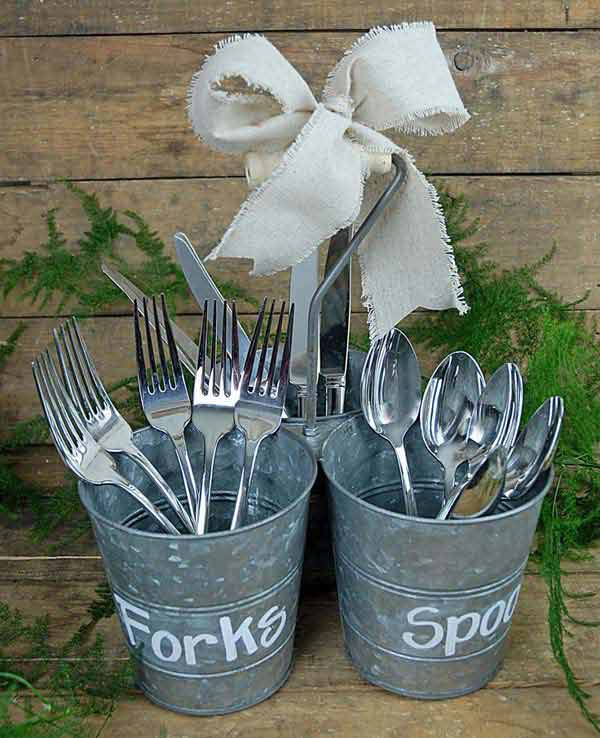 #26 industrial rustic bathroom realized with galvanized recipients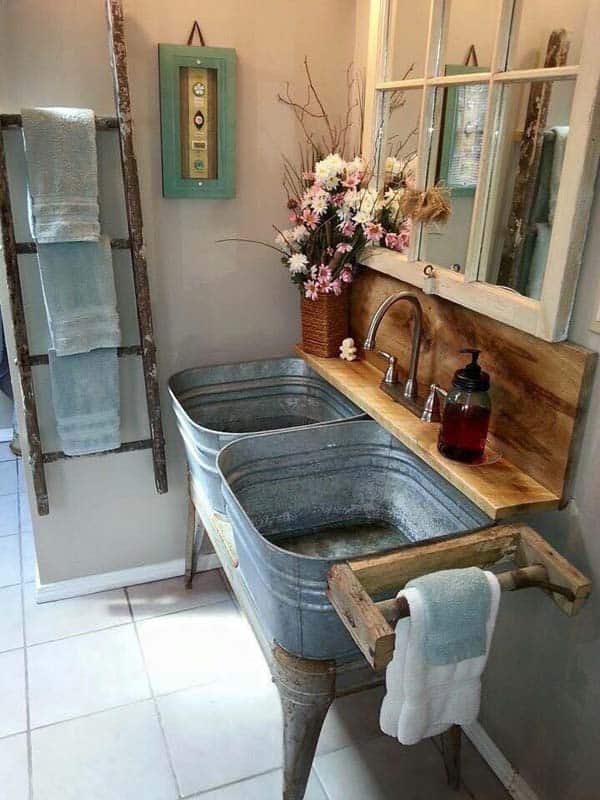 #27 tiny water ponds can be nestled in the industrial look of galvanized buckets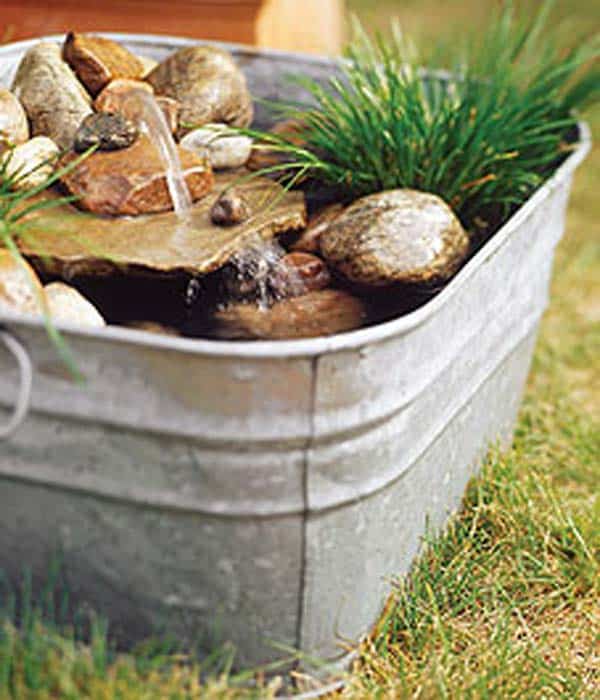 #28 welcome guests with a decoration realized from buckets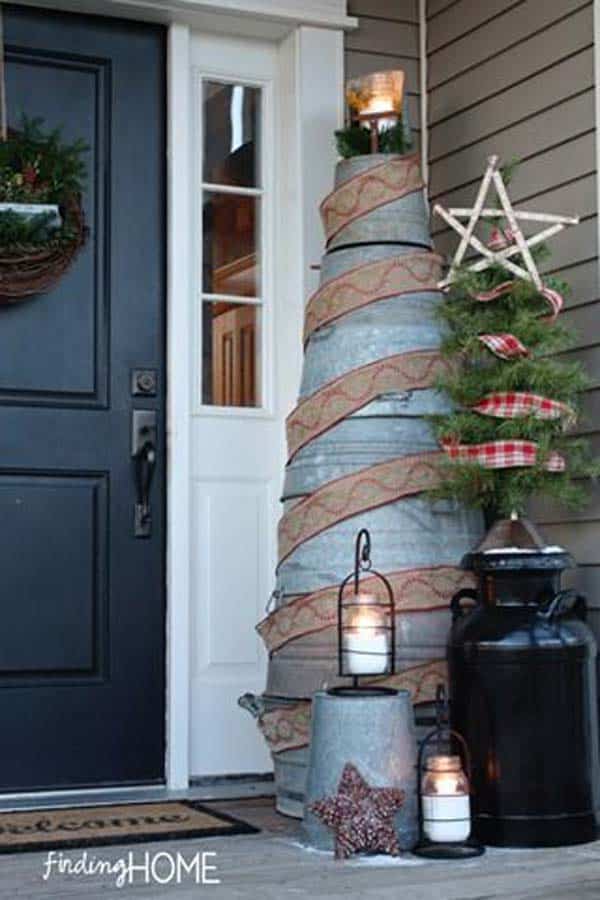 #29 candles and metal textures can shock through immense beauty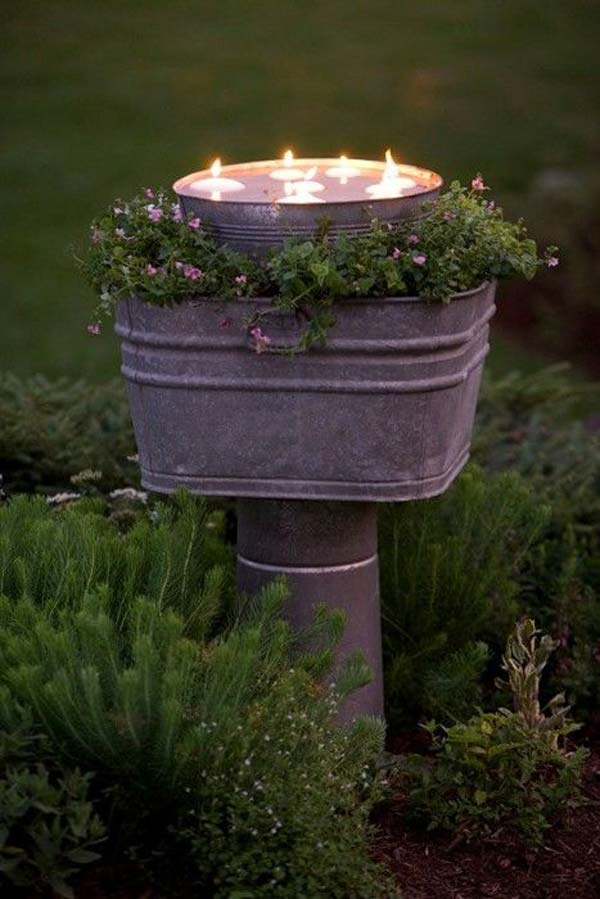 #30  your pet might make use of a an old tiny bathtub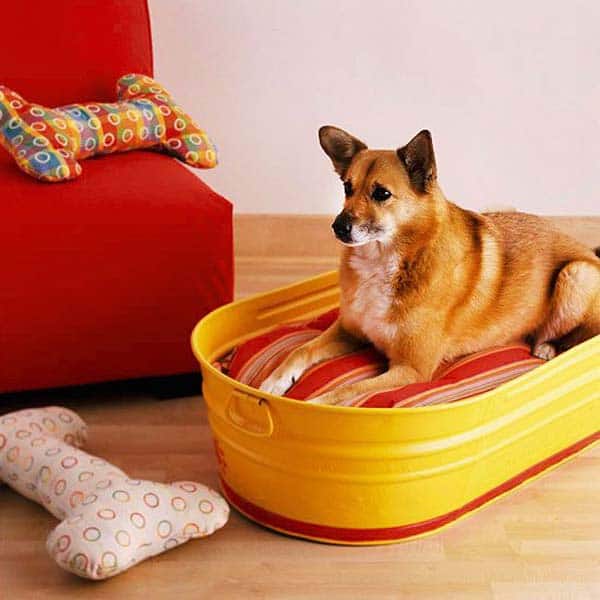 #31 industrial rustic design with galvanized sink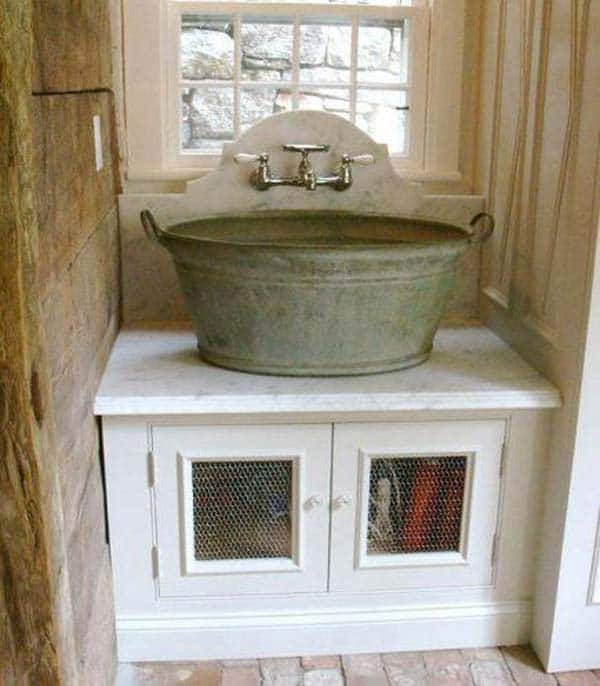 #32 create a small FIRE-PIT at home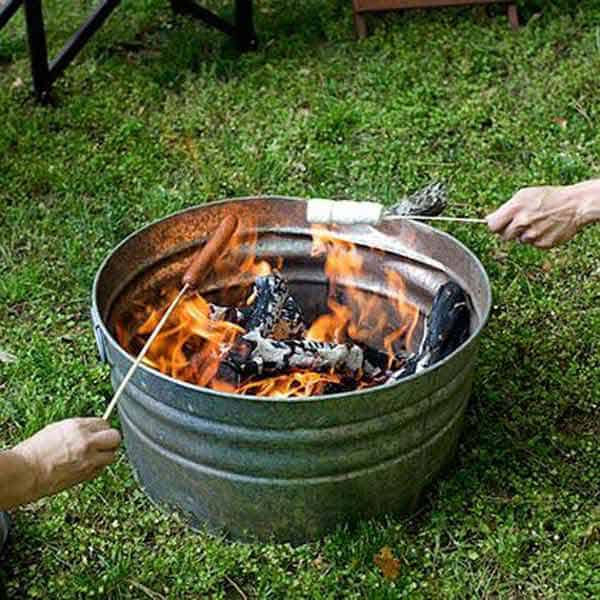 #33 vertical planters can feature a great design line as well
#34 nestle your favorite plants in galvanized recipients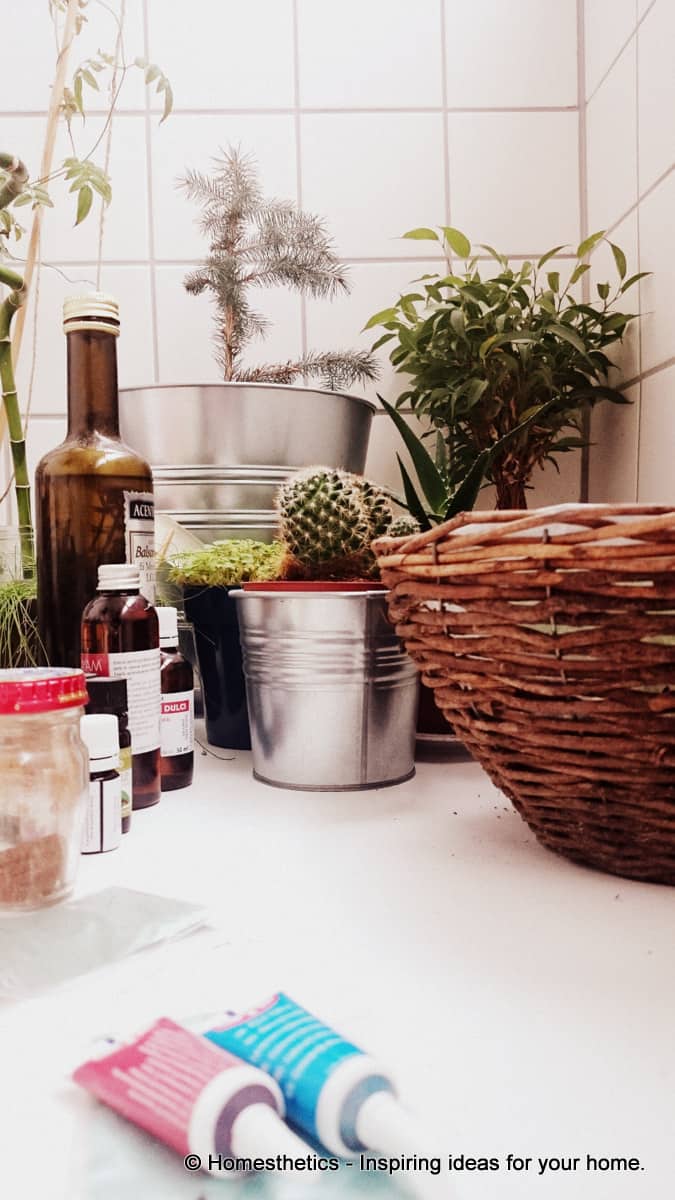 Galvanized recipients can contain flowers in a timeless manner. Use them to create contrast between your normal clay or wooden recipients and immerse yourself in beautiful greenery.
What do you think about these crafts? We would love to hear how would you repurpose galvanized buckets and tubs in the comment section below.