Disclaimer | This article may contain affiliate links, this means that at no cost to you, we may receive a small commission for qualifying purchases.
Piece by piece, branch by branch and twig by twig the wood texture is dominating the entire the world through an extraordinary allure, through coziness and warmth. Driftwood in particular is a something different, something on which water has done its deed, it purified and smoothed the superb texture, slowly shaping it into an organic final form that can really highlight the world originally in your decor. Cast a glance at the gallery showcased below and pick your favorite craft, these diy driftwood vintage decorations can serve as a starting point in your diy endeavors but keep in mind that your solution should exude authenticity, being tailored to your own design line and furniture setup.
#1 Tree Wooden Log Transformed Into Beautiful Chandelier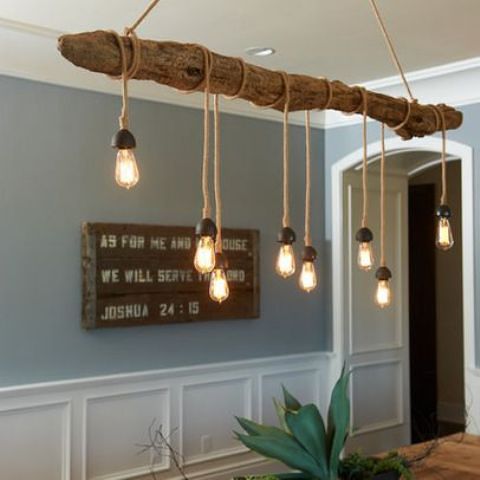 via www.digsdigs.com
#2 Superb Driftwood Twigs  Assembled Into Breathtaking Centerpiece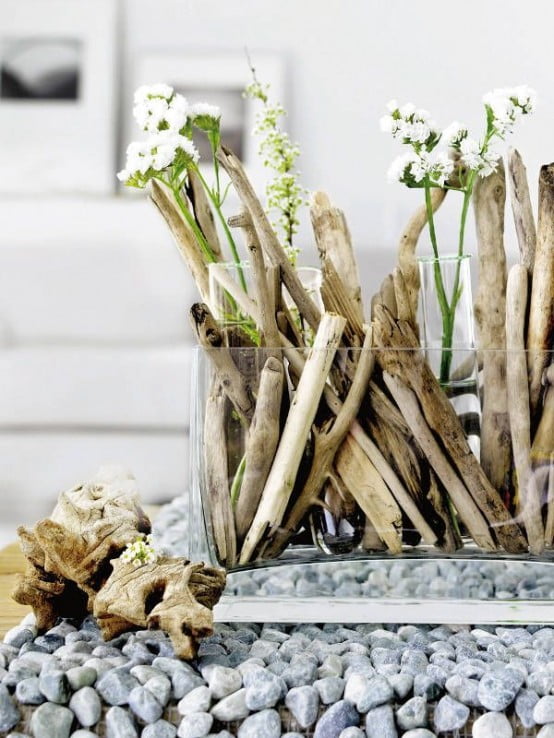 #3 Rustic Wall Shelf Realized From Driftwood Planks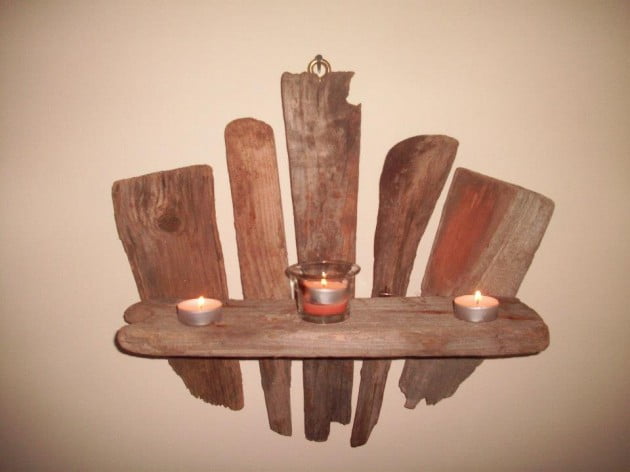 #4 Pieces of Driftwood Twigs Materialized Into Heart Shaped Decoration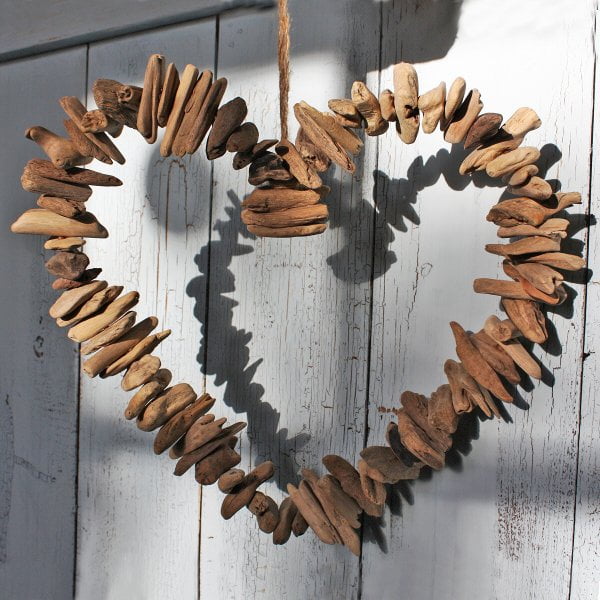 #5  Small Piece of a Wood Pillar Holding a Tiny Picture Frame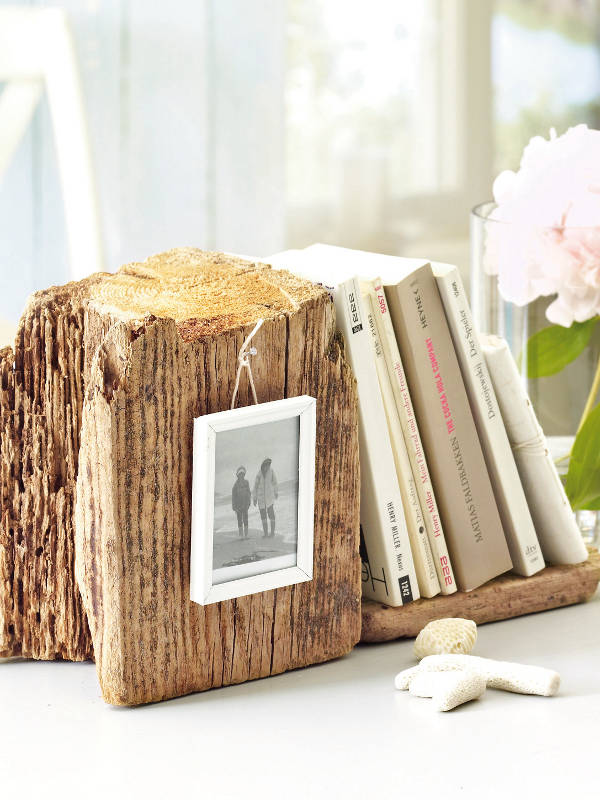 via www.casatreschic.blogspot.com
#6 Rustic Wood Shim Vase
#7 Wooden Plank Transformed Into Coat Hanger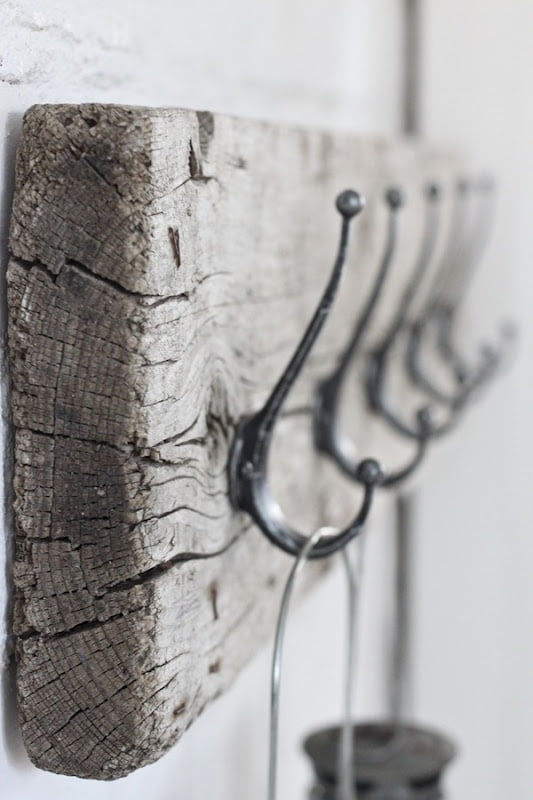 via www.digsdigs.com
#8 Driftwood Holding Beautiful Simple White Candle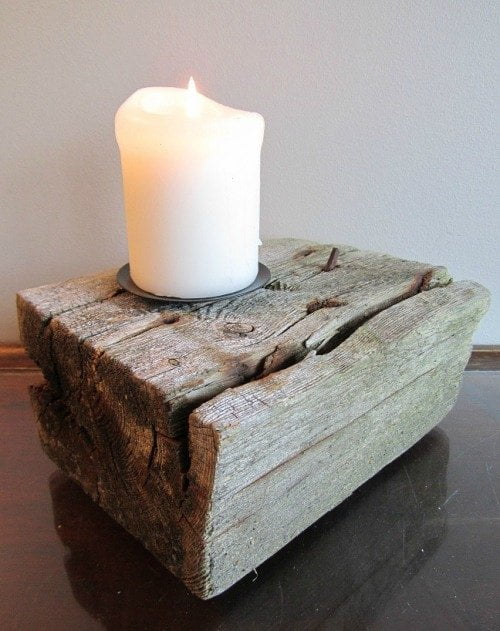 via www.candlemaking.craftgossip.com
#9 Mirror Frame From Driftwood Plank in Scandinavian Interior Design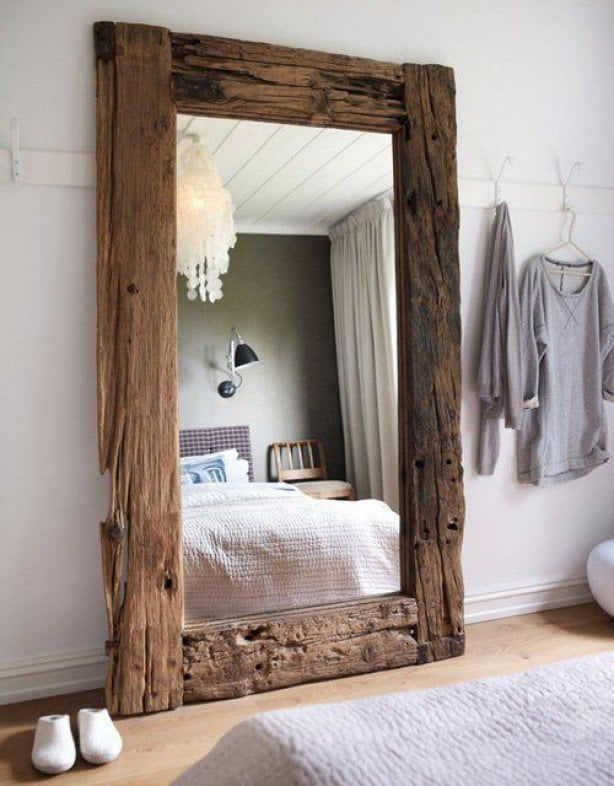 via www.novateasesora wordpress
.com
#10 Tree Branches Doubling as Wall Art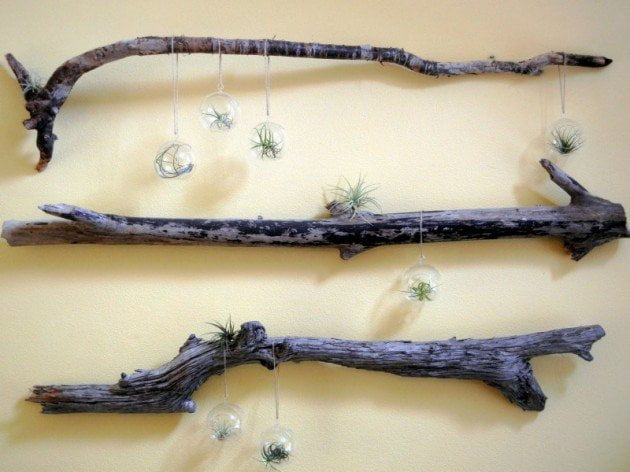 #11 Wooden Planks Used as Organizers Into Rustic Scandinavian Design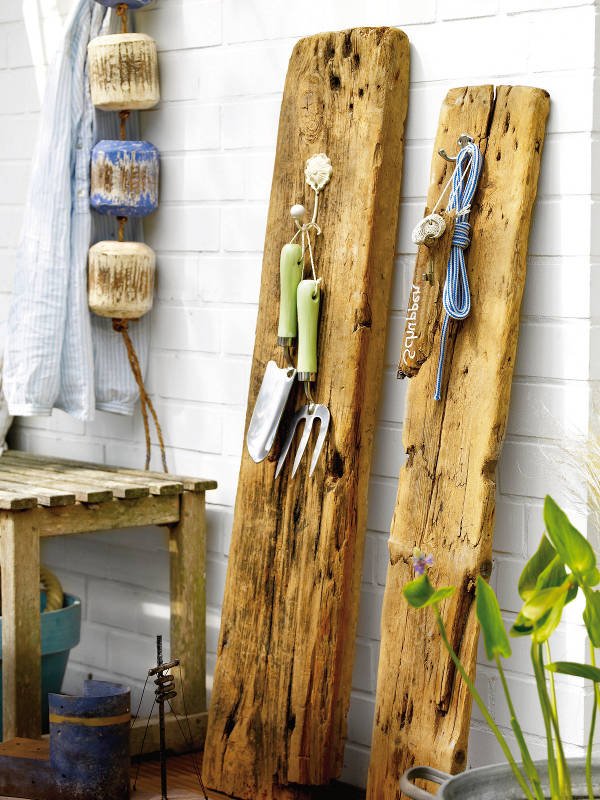 via www.funmag.org
#12 Driftwood Shelves In Shabby Chic Decor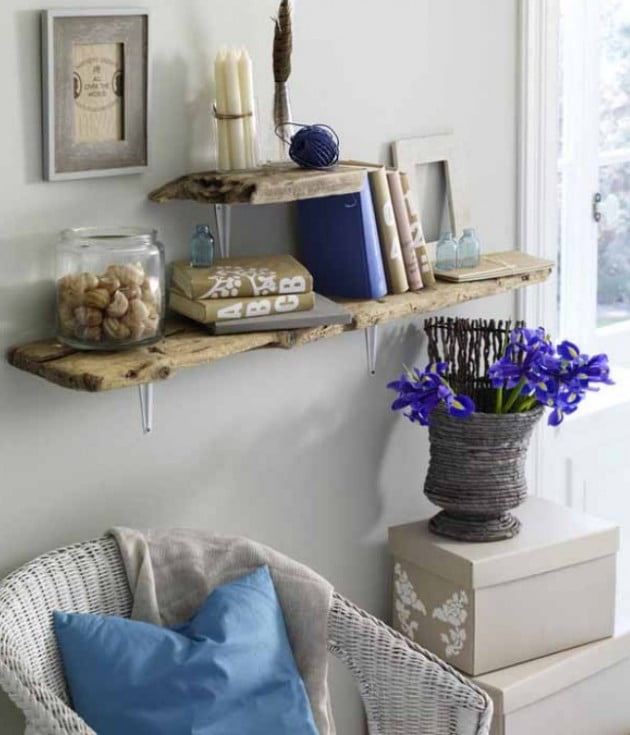 via www.diy-enthusiasts.com
#13 Driftwood Welcoming Guests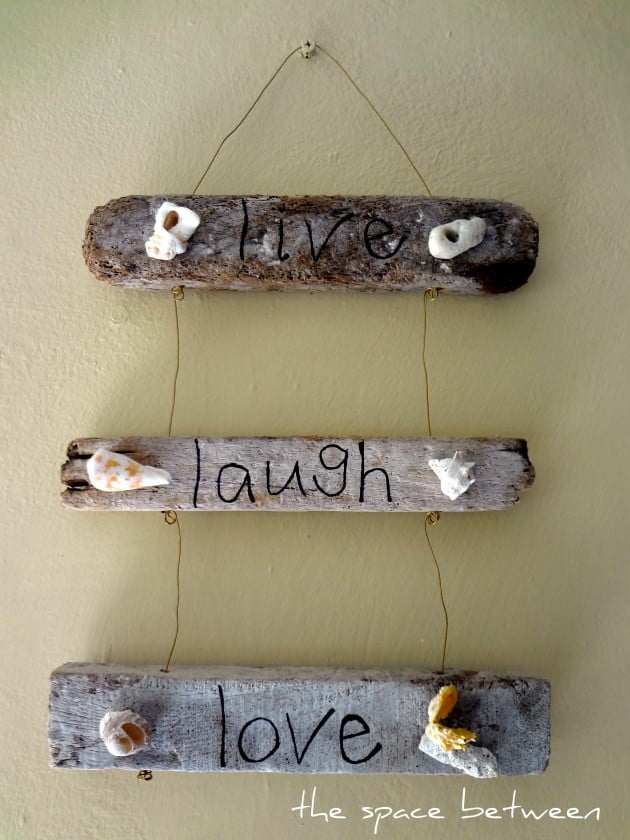 via  www.thespacebetweenblog.net
#14 Wooden Branches Holding Vintage Frames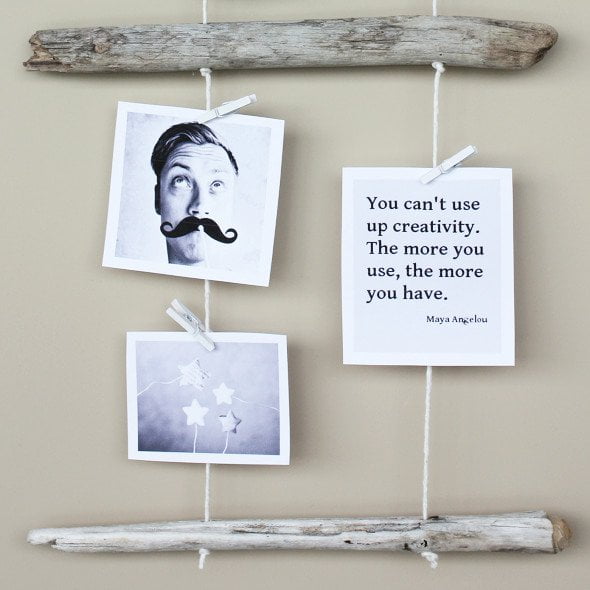 #15 Driftwood Picture Frame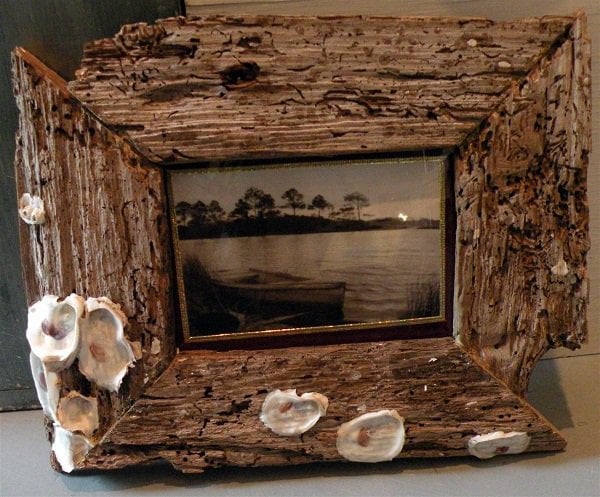 #16 Branches Transformed Into Candle Holders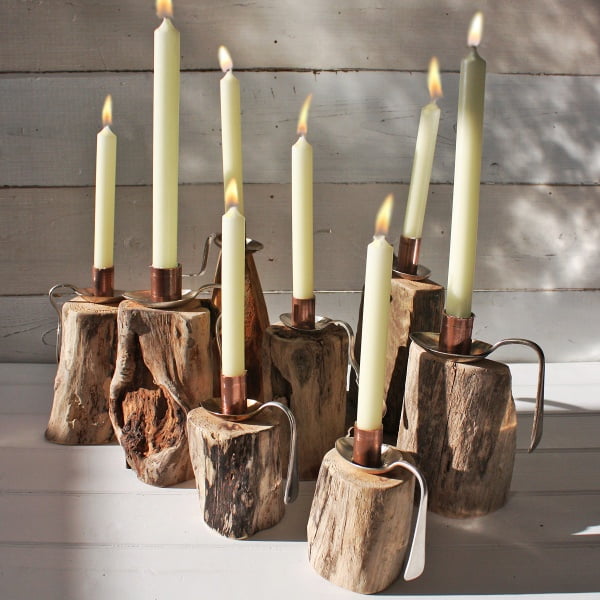 #17 Driftwood Nestling Votive Candles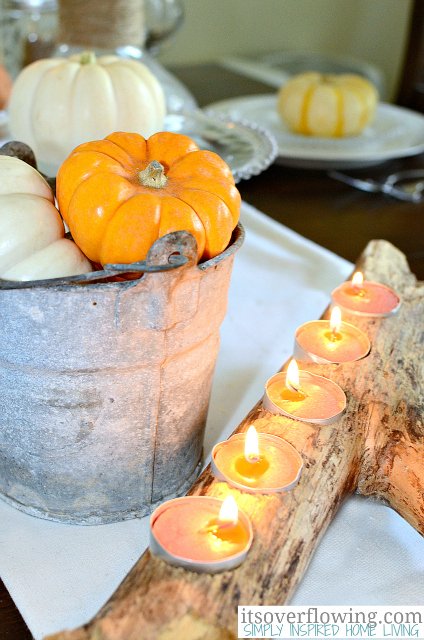 #18 Driftwood Piece Holding Small Vases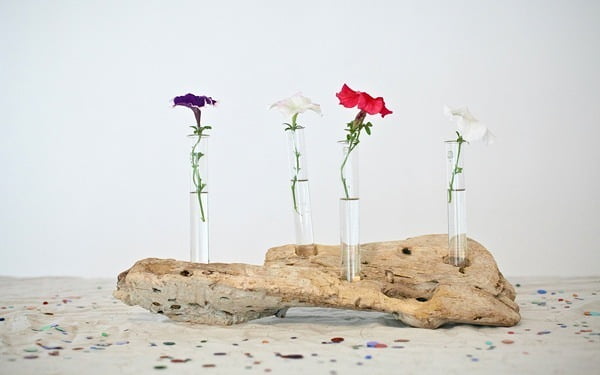 via www.onewed.com
#19 Mirror Beautified By Driftwood Twigs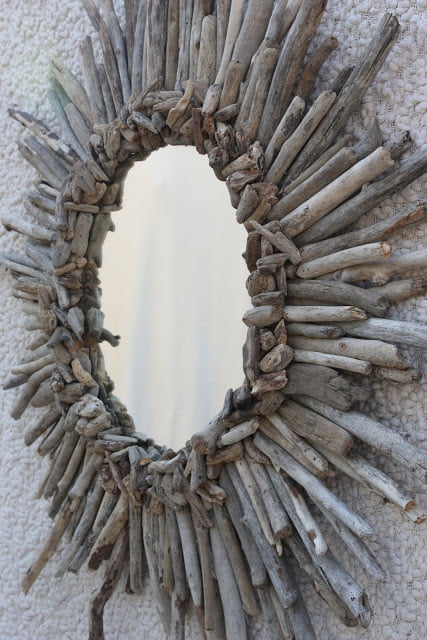 #20 Driftwood Centerpiece Holding Votive Candles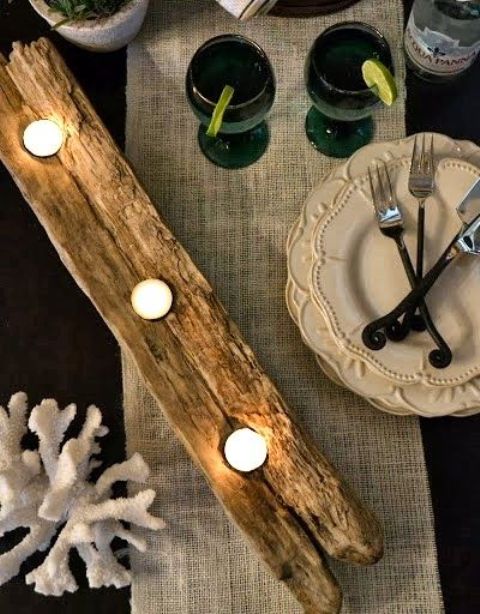 via www.digsdigs.com
#21 Driftwood Plank Transformed Into Bathroom Towel Hanger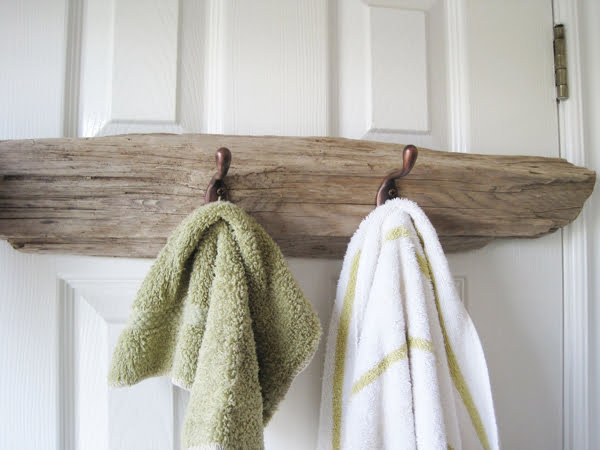 #21 Tubes Inserted Into Driftwood Centerpiece Holding Tiny Flowers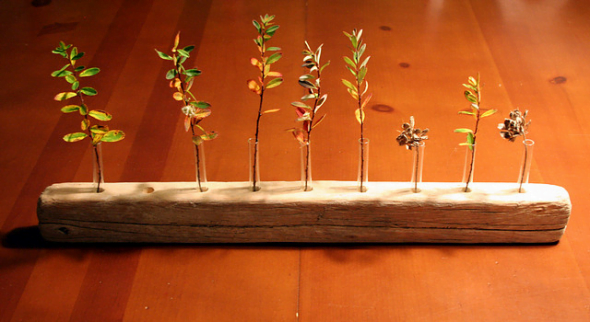 #22 Small Driftwood Twigs Table Decorations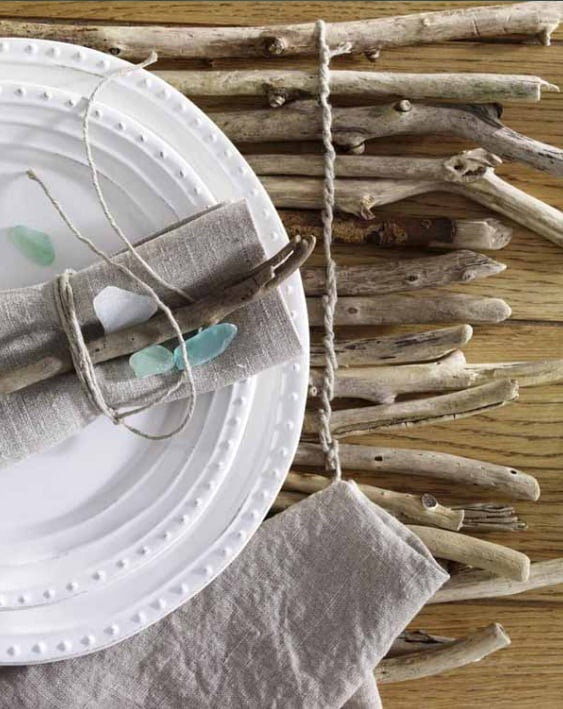 via www.diy-enthusiasts.com
#23 Driftwood Wall Decor
#24 Exterior Candle Chandelier in Driftwood With Succulents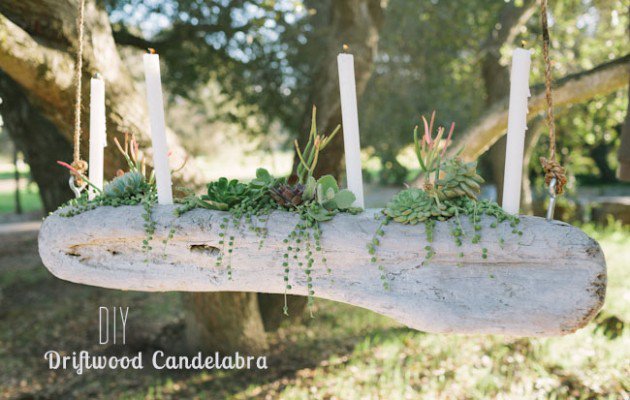 #25 Salvage Wood Wall Art Holding Brushes and Flowers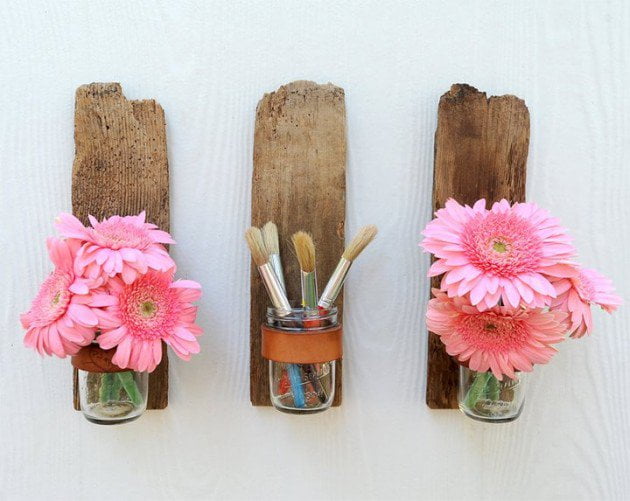 via  www.etsy.com
#26 Wooden Branch Transformed Into Accessory Organizer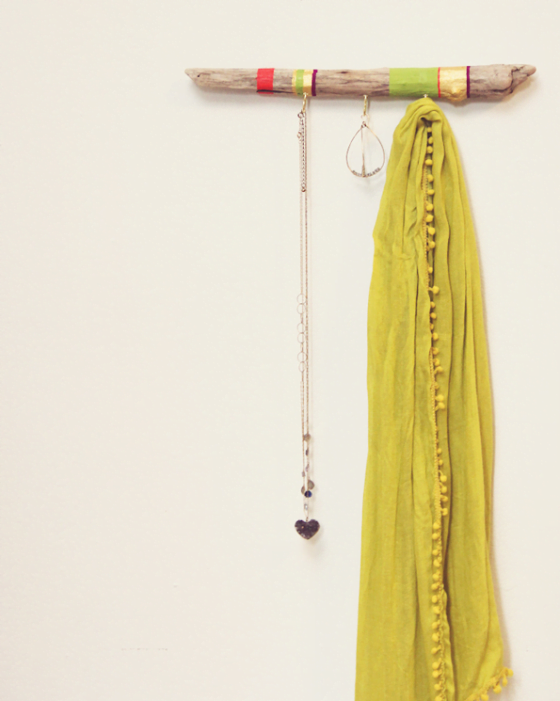 #27 Elegant Twig Centerpiece Holding Flowers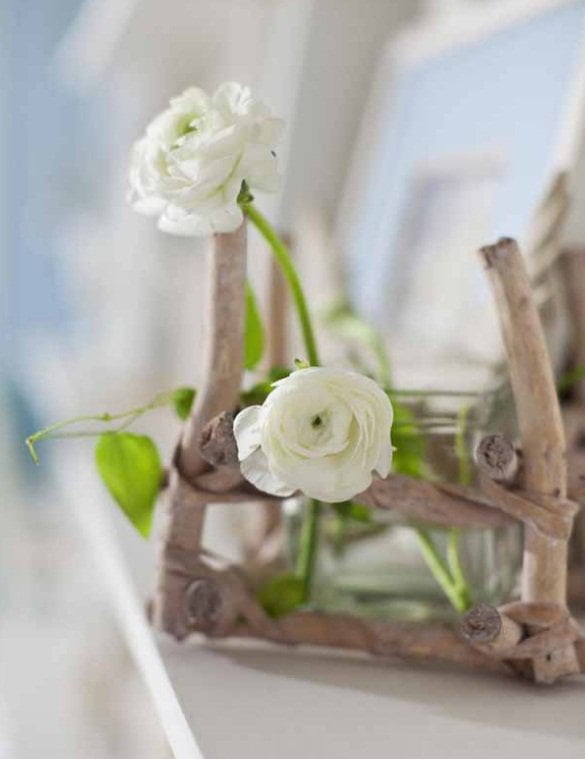 via www.diy-enthusiasts.com
#28 Twigs Empowering Mirror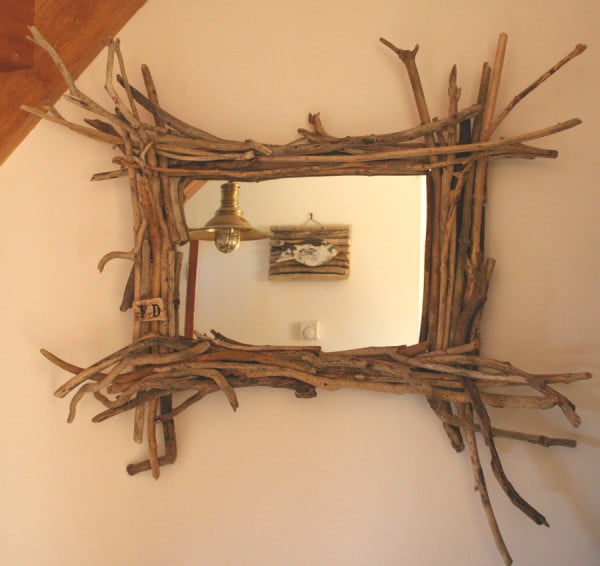 #29 Votive Candles In Driftwood Branch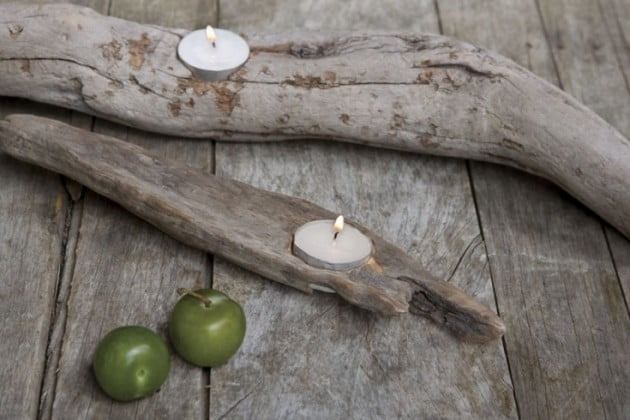 via www.homestyle.co.nz
#30 Driftwood Plank Coat-hanger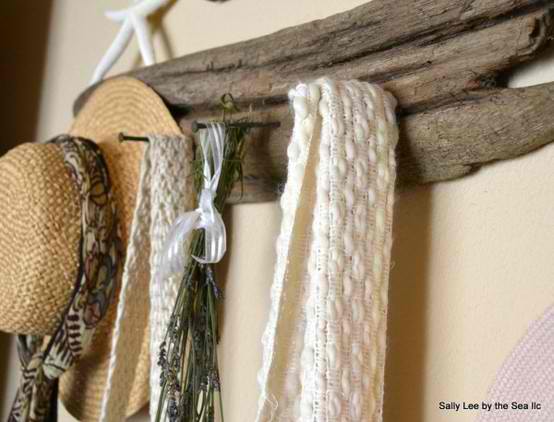 via www.nauticalcottageblog.com
#31 Twigs Framing Small Seashell Into Marine Themed Wall Art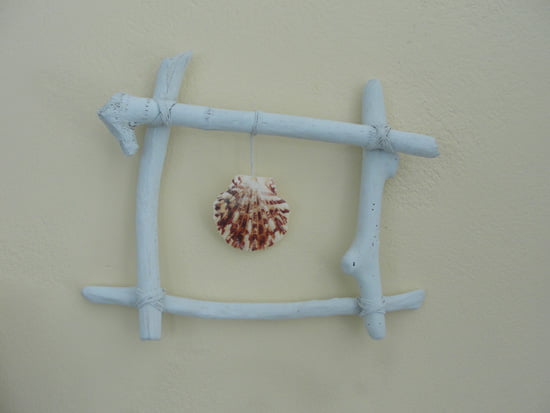 #32 Wall Art From Driftwood Holding Candles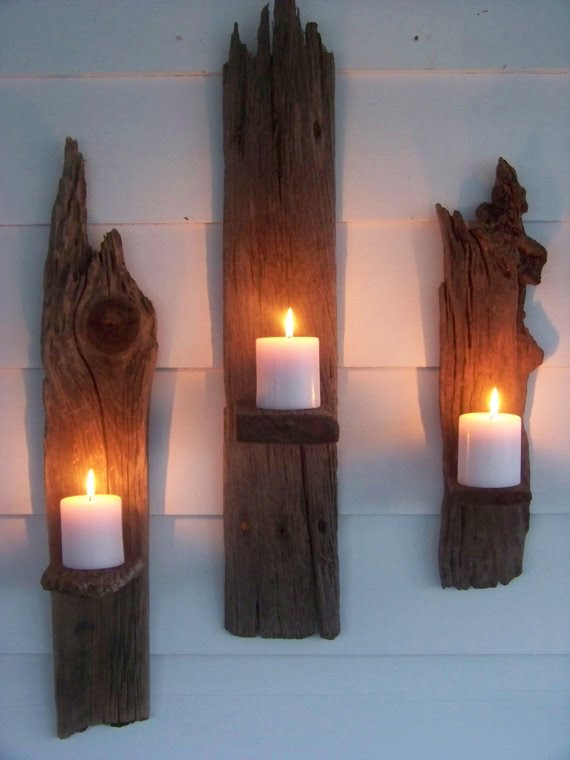 via www.depositosantamariah.blogspot.com
#33 Driftwood Star Welcoming Guests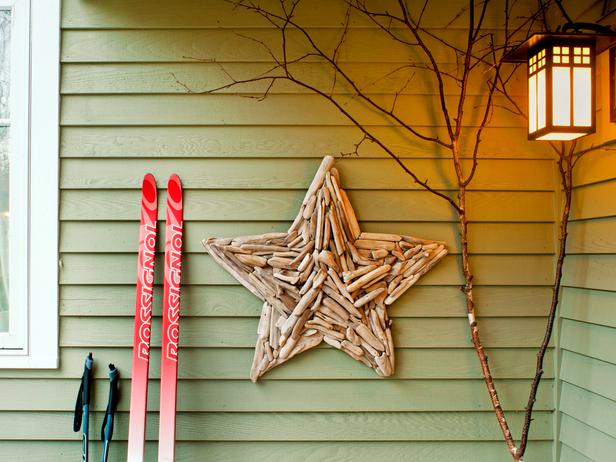 #34 Driftwood Piece Organizing Jewelry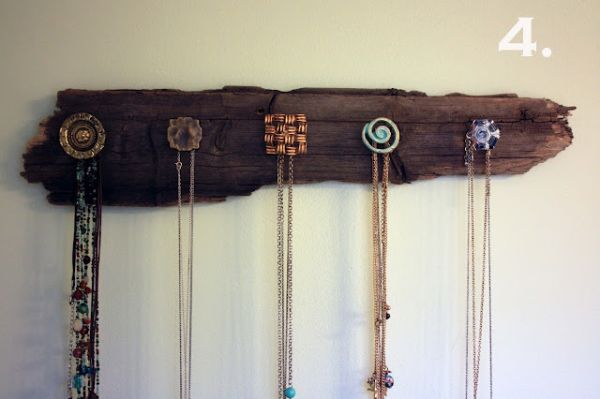 via www.homedit.com
Driftwood can be a real resource as the gallery above has beautifully showcased. In just a manner of minutes an item purified by water can become an extraordinary centerpiece in your interior design line. We would love to hear your opinion in the comment section below on these DIY driftwood vintage decorations.