Everyday we stumble across simple items with simple uses, items that serve a functional purpose for the individual, nothing else. It is in these simple items the module seen by a DIY enthusiast that will soon be scaled towards the extraordinary, surfacing creative and insanely beautiful do it yourself projects. The following ideas highlight this from a DIY enthusiasts`s point of view, thus showcasing creative clothespin crafts for your home, crafts that if created in the family, with the little ones, can bring immense joy. Cast a glance, surge inspiration for your next weekend activity !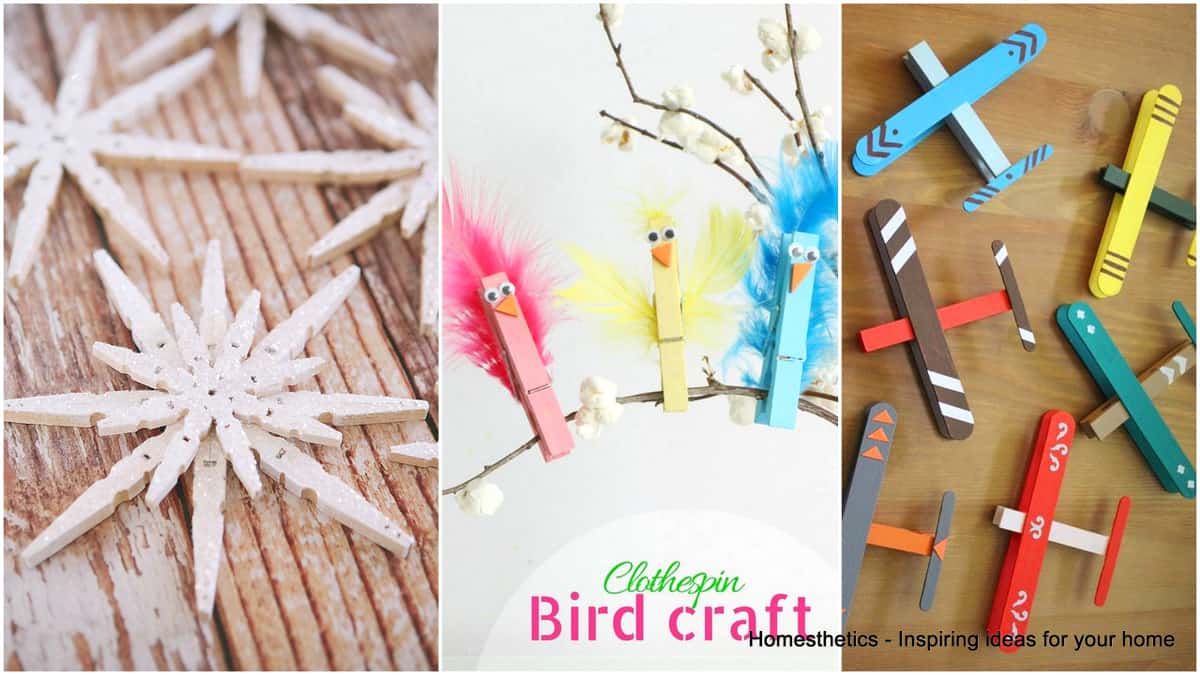 37 Ingeniously Creative Clothespin Crafts
1. create merry clothespins for your notes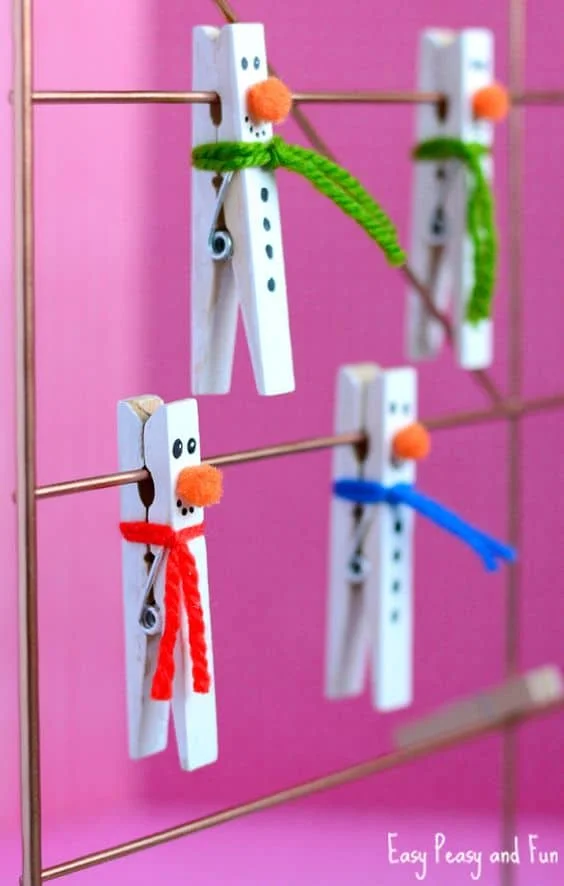 A really cheerful way to welcome tasks in the morning.
2. embrace christmas with the right pins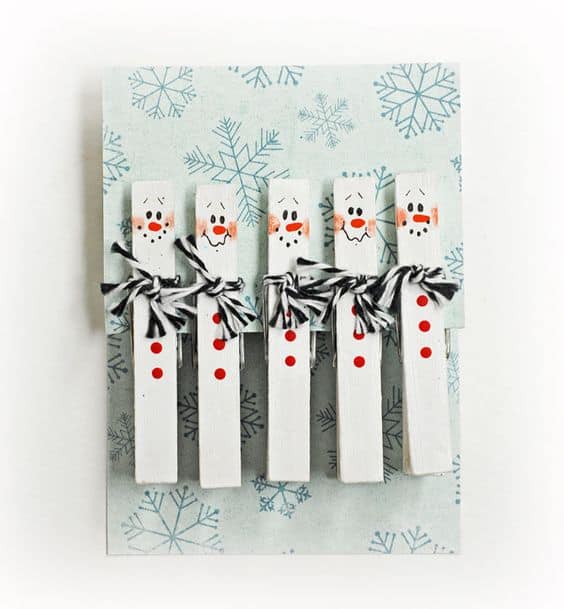 The right pins are different, sensible, splendid, crafted with love.
via bfranklincrafts.blogspot.com
3. have fun with clothespin birds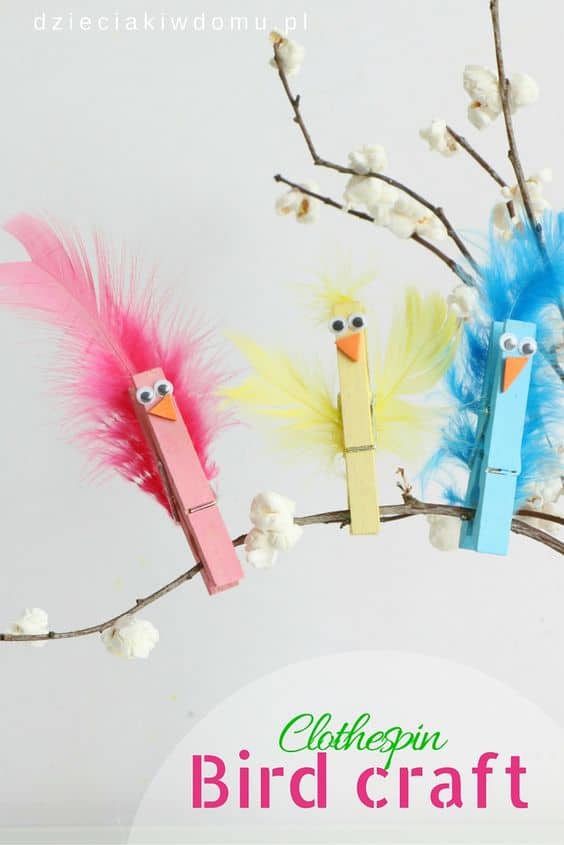 These clothespins are inspired by angry birds from the realm of infinite imagination, notice the popcorn on the twig, highlighting the creative realm.
4. forge luxurious accessories for greeting cards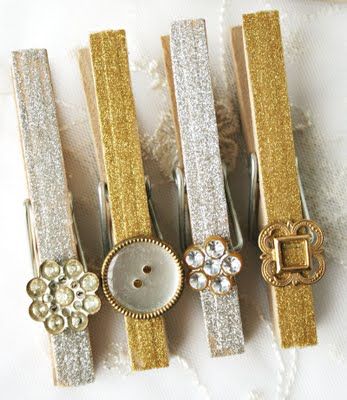 5. embrace winter with a snowflake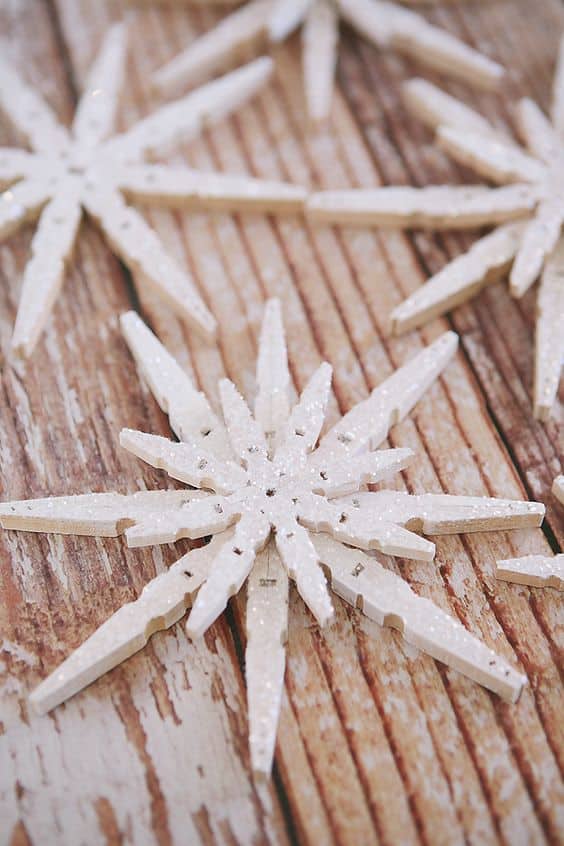 One snowflake, like nothing else.
6. craft a clothespin mouse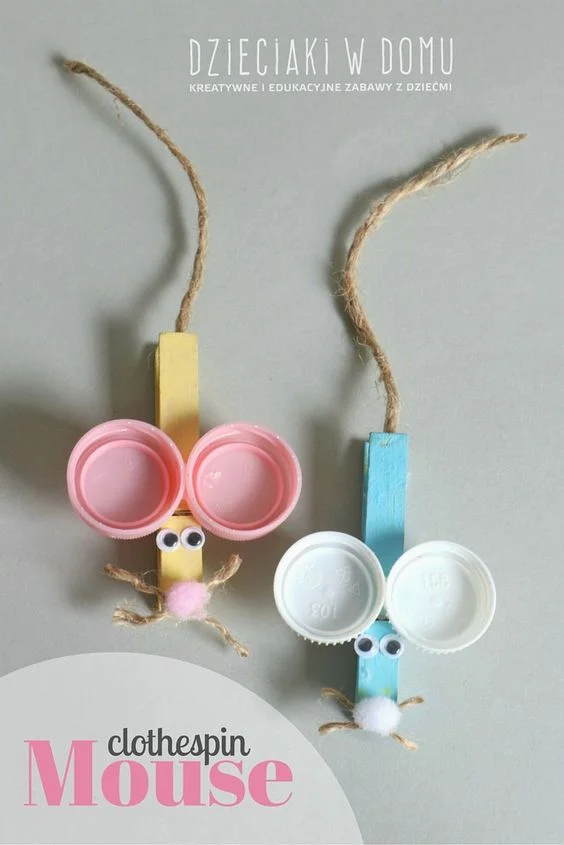 7. showcase faith differently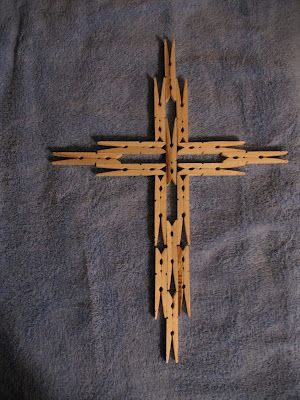 via faithworksandcrafts.blogspot.com
8. craft your own minion army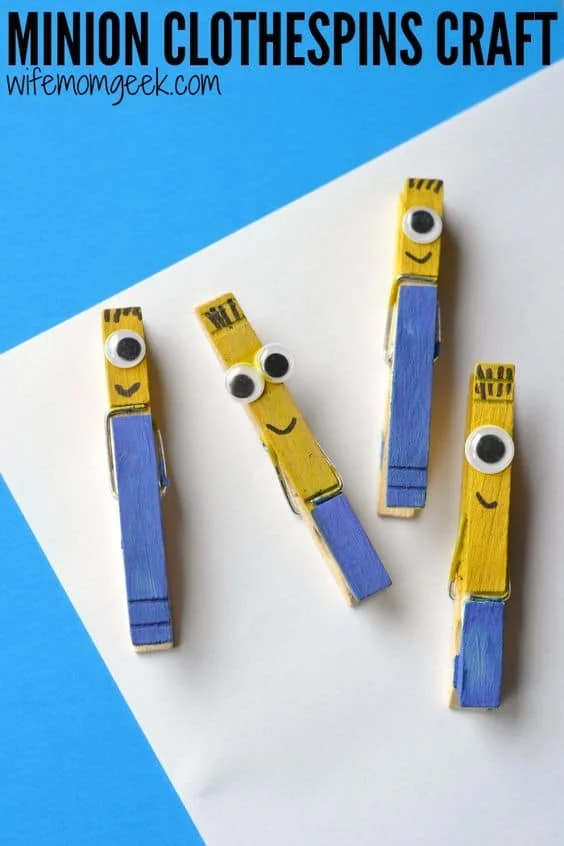 Blue, yellow and big eyes, the new supreme joy !
9. enjoy a different piece of jewelry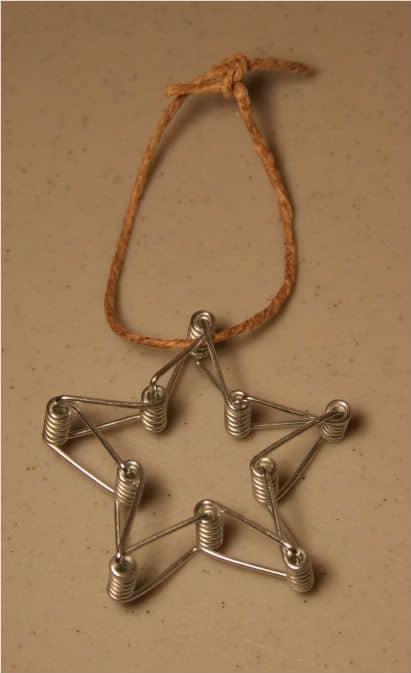 10. craft colorful DRAGONFLIES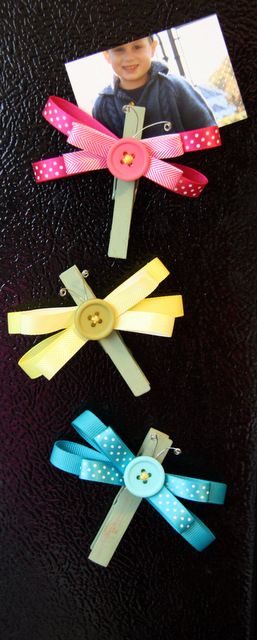 The simple dragonflies can be spread in a colorful garden or in the joyful interior.
via americancrafts.typepad.com
11. use buttons and clothespins in race cars

A race car with buttons and a clothespin, supreme joy !
12. Emphasize a simple planter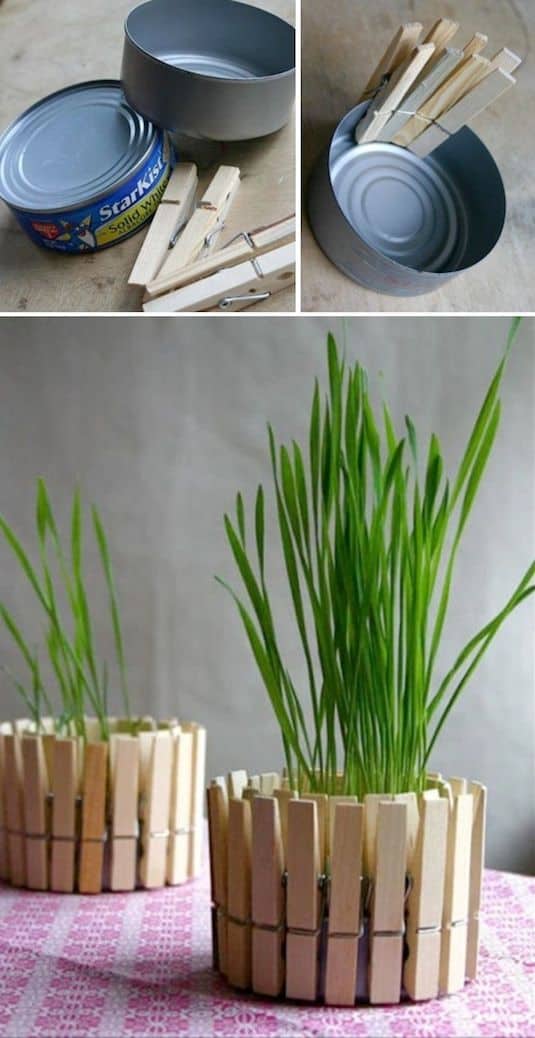 A tin can and clothespins, all you need.
via listotic.com
13. customize clothespins for your wedding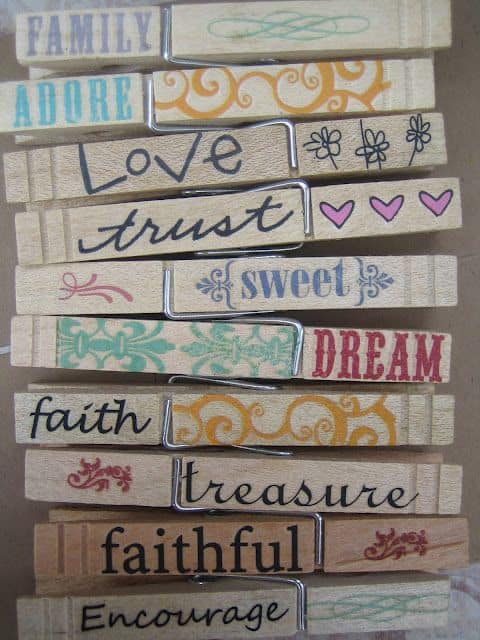 A memorable clothespin on the wedding table can summon joy, smiles and laughter, embrace it beautifully.
via cutcraftcreate.blogspot.com
14. spread joy with super fast reindeer clothespins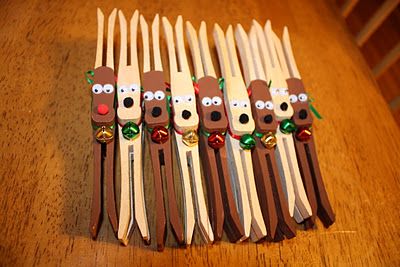 A reindeer family of clothespins is able to populate your Christmas tree beautifully !
15. forge supreme joy with colorful planes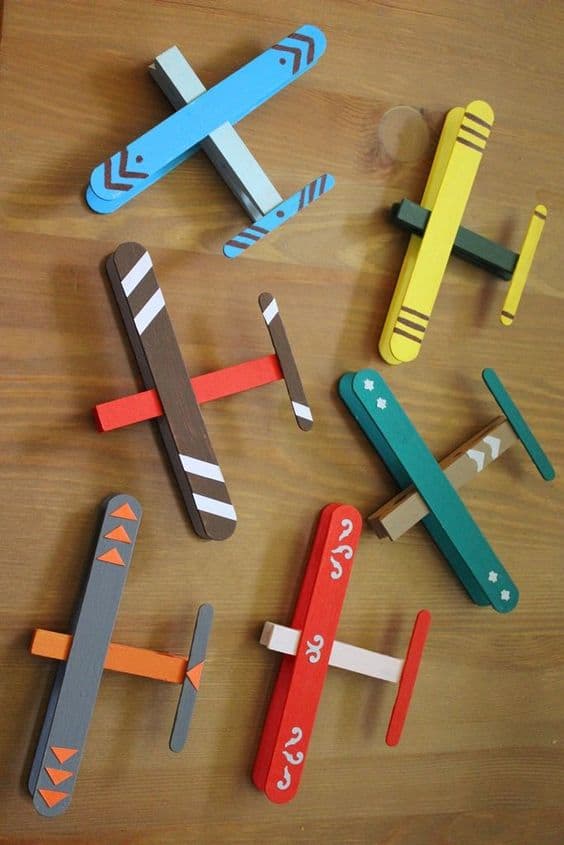 Simple Popsicle sticks and clothespins can tailor extraordinary diy planes, give flying a go.
via nlcafe.hu
16. craft petite canvases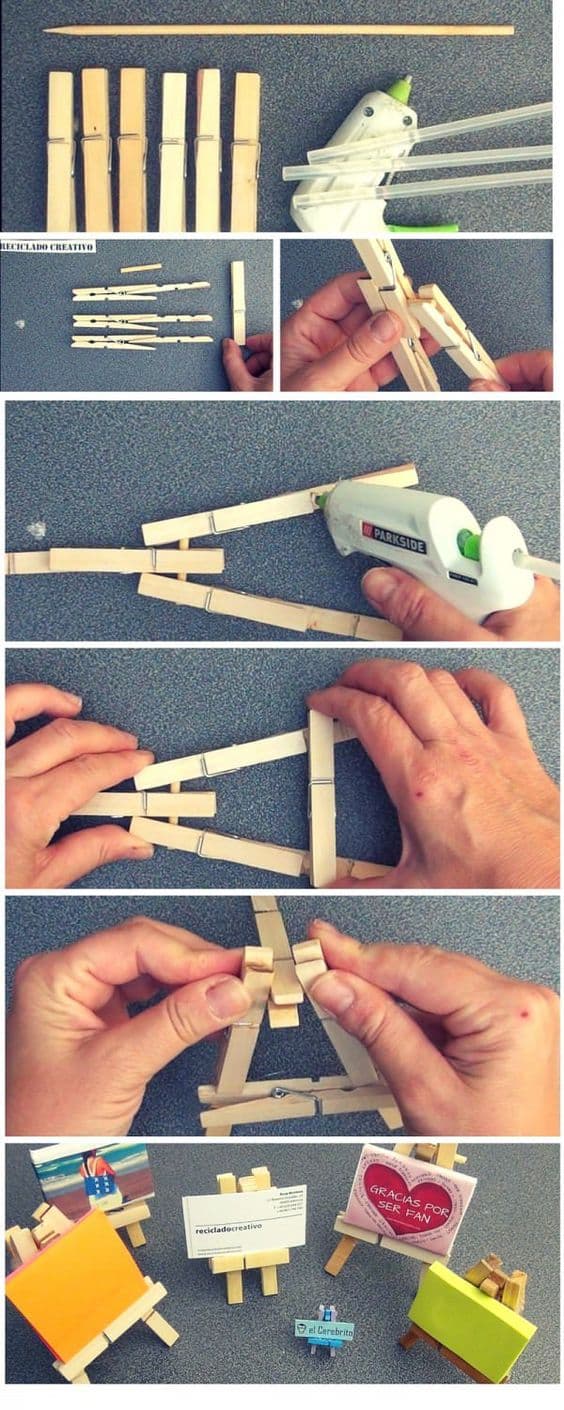 Petite things are definitely cuter and this little canvases do this unwritten rule great justice.
via recyclart.org
17. redefine the traditional christmas Wreath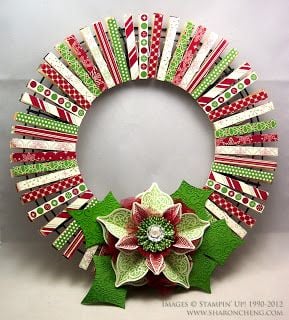 Washi tape can make wonders on clothespins, embrace it !
via recycleart.org
18. craft a Primitive Christmas Icicle Snowman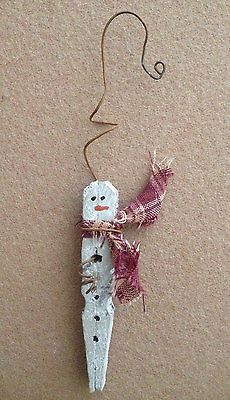 A snowman that definitely suffered some rough weather, the perfect decoration for your Christmas tree !
via ebay.com
19. build practical clothespin trivets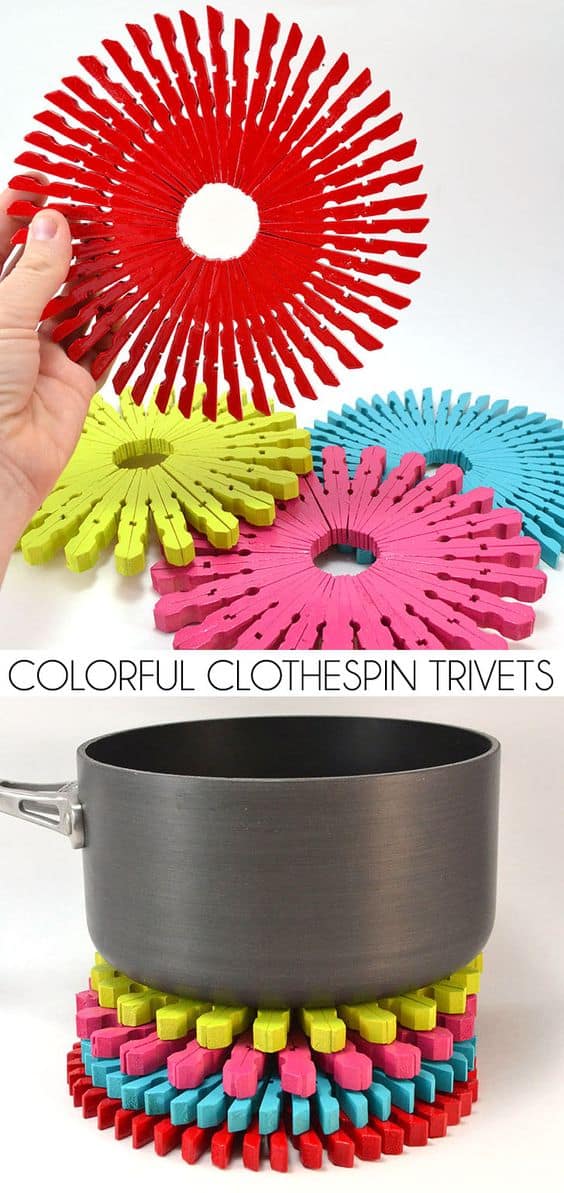 A colorful trivet, whenever you need it ! Get crafting !
20. use visual aid in a good story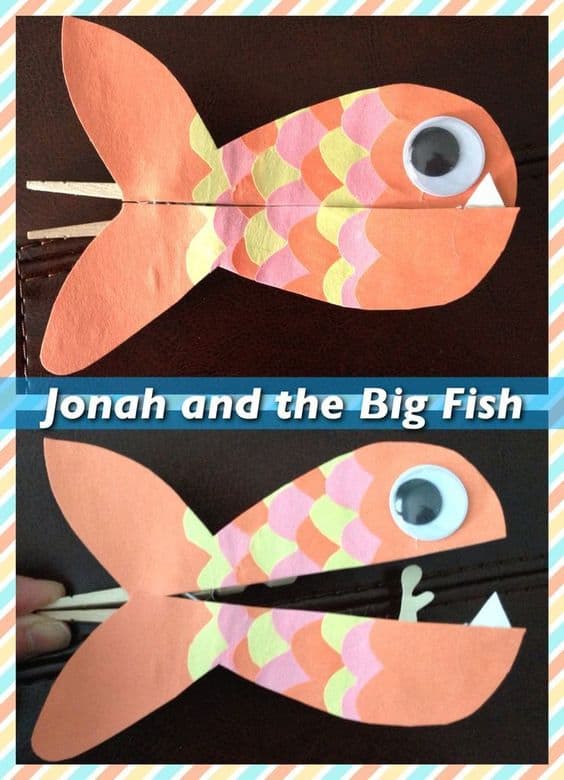 A good visual aid can be extraordinary, shaping a beautiful memory timeless, never to be forgotten !
22. get creative with acrylics and balsa wood 

Crafts for children inspired by the Pac-Man game can be extraordinary beautiful.
via indulgy.com
23. prepare ingenious halloween decorations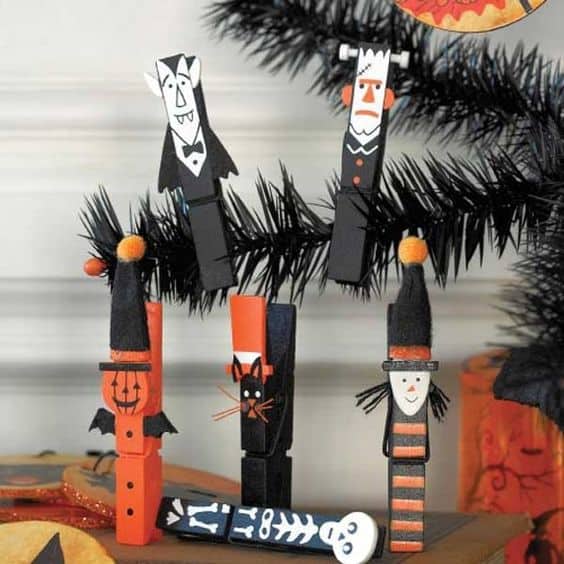 The Halloween clothespin team can be easily shaped yet creativity has its place in every craft.
Source Unknown
24. build adorable christmas  tree decors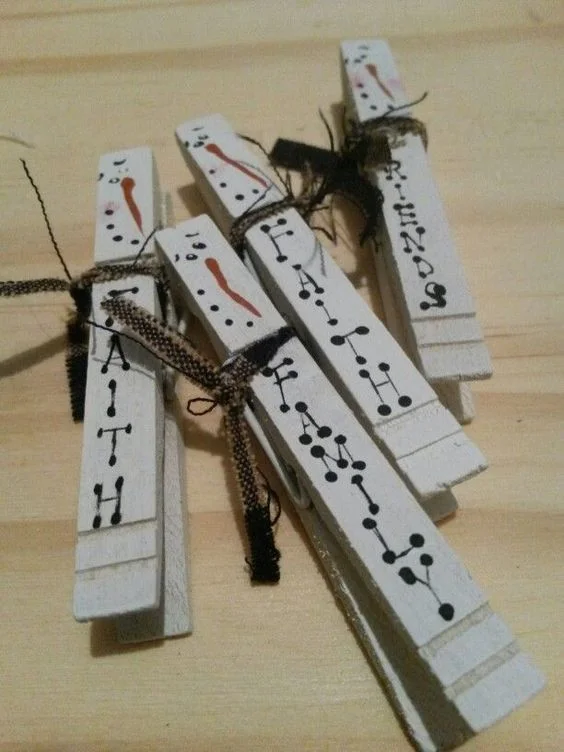 via booth555.com
25. memories in a timeless display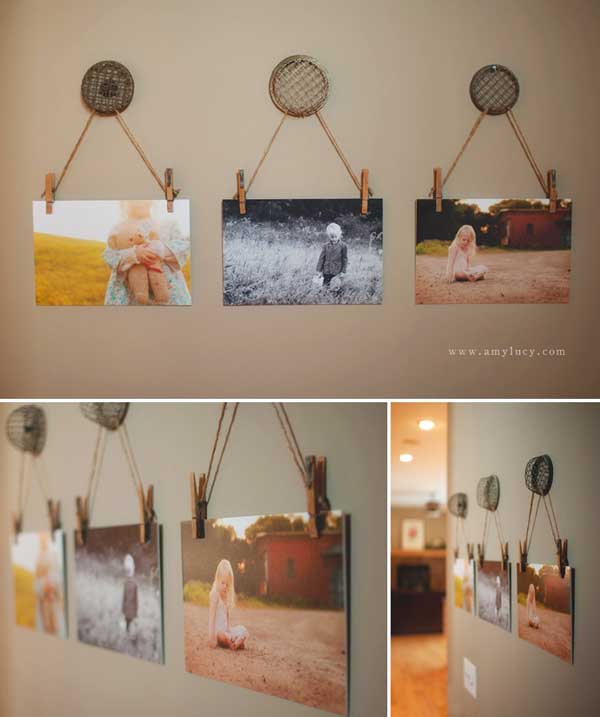 Yarn and clothespins can be a simple, extraordinary display.
via wenderful.com
26. craft super epic coat hooks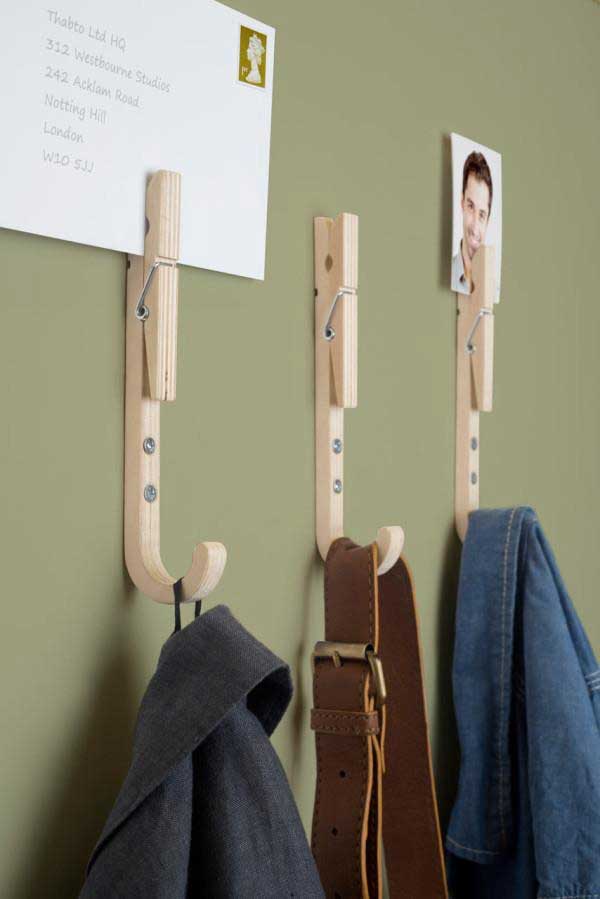 Something extraordinary ingenious and beautifully creative.
Source Unknown
27. enhance your decor with a circular display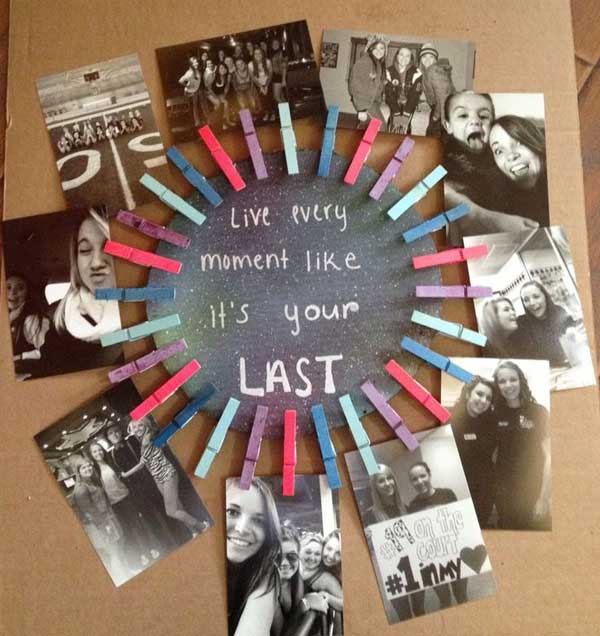 In black and white, in an array of colors, experiences will shine, showcase them !
via eslamoda.com
28. RE-PURPOSE a wheel and enhance it with memories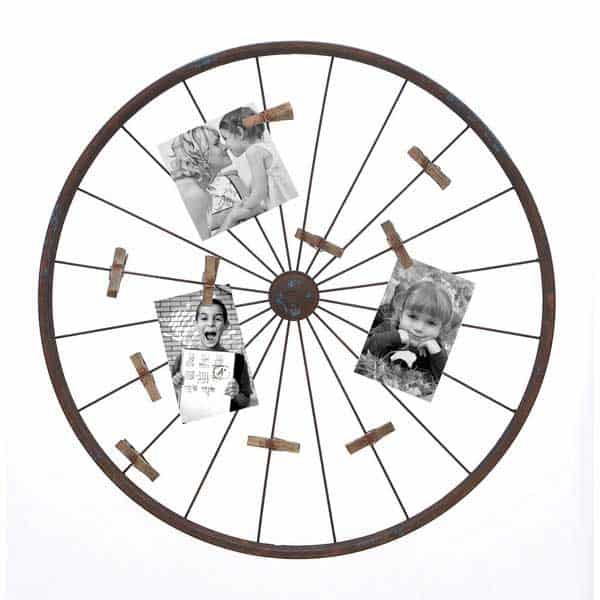 Share a wheel with memories.
Source Unknown
29. craft clothespin bunnies

An Easter clothespin bunny might not be something of a grand scale yet name-tags it can wear beautifully .
30. Fly around with clothespin butterflies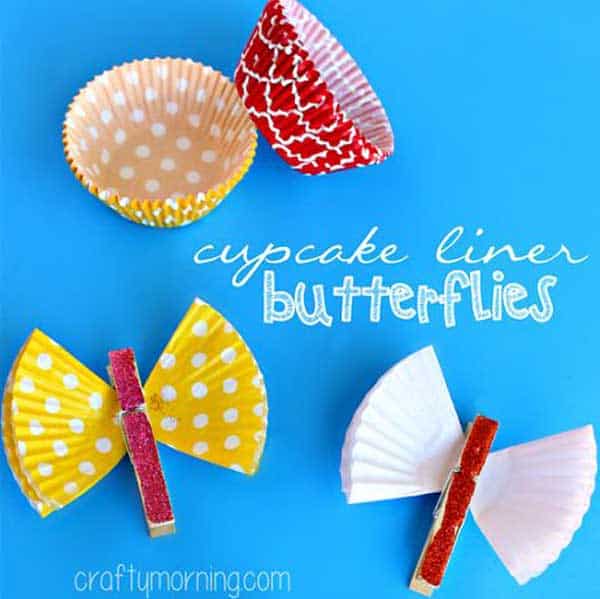 A 20 second craft that can bring immense joy, realize these at your next kids party !
31. rudolph reindeer christmas clothes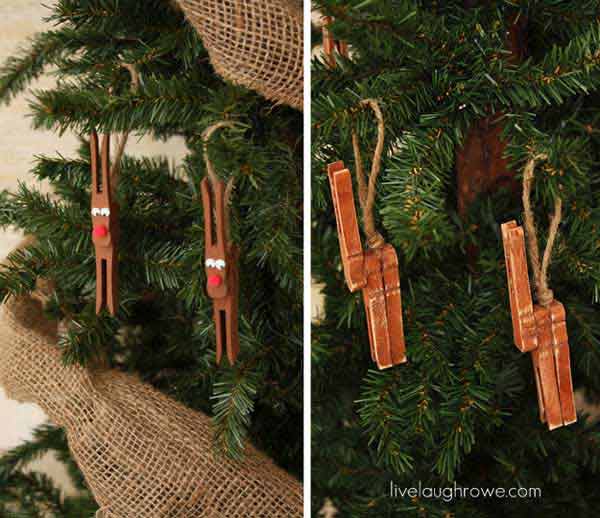 Three clothespins in an adorable decoration. Enjoy every holiday moment, share smiles, share joy.
32. Make school snacks fun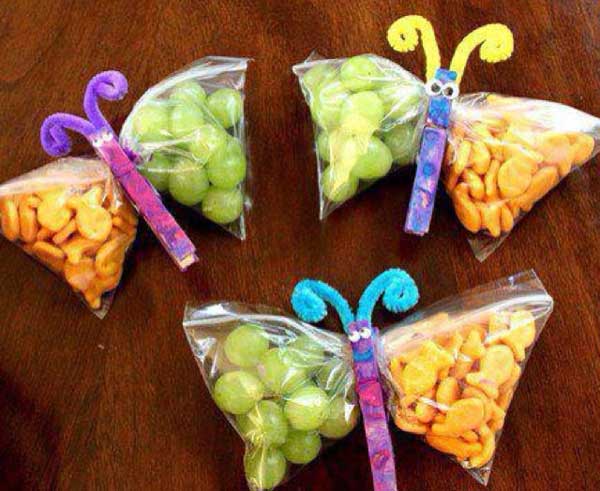 Launch time can bring joy for numerous reasons and a beautiful butterfly can be one of them.
Source Unknown
33. create simple beautiful wall art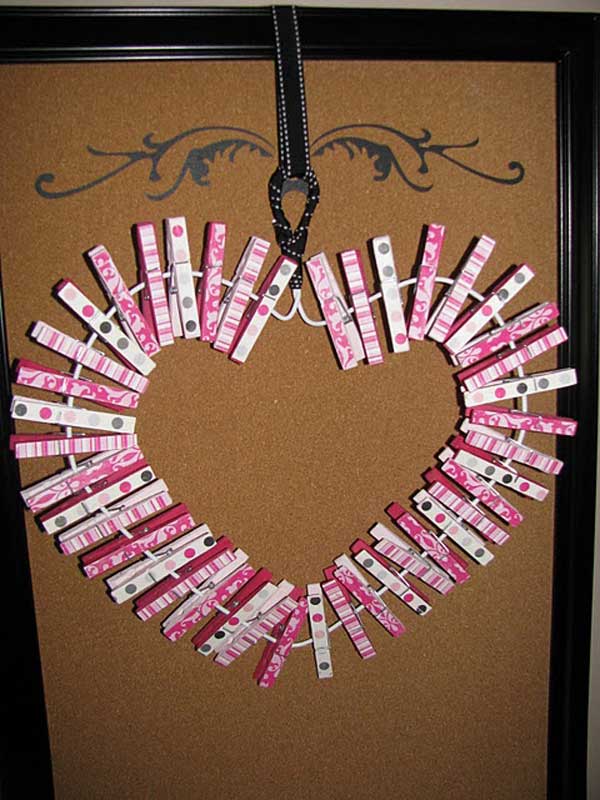 A heart-sy craft that can be realized in minutes, at base a wire coat hanger has been used.
34. craft unique desk accessories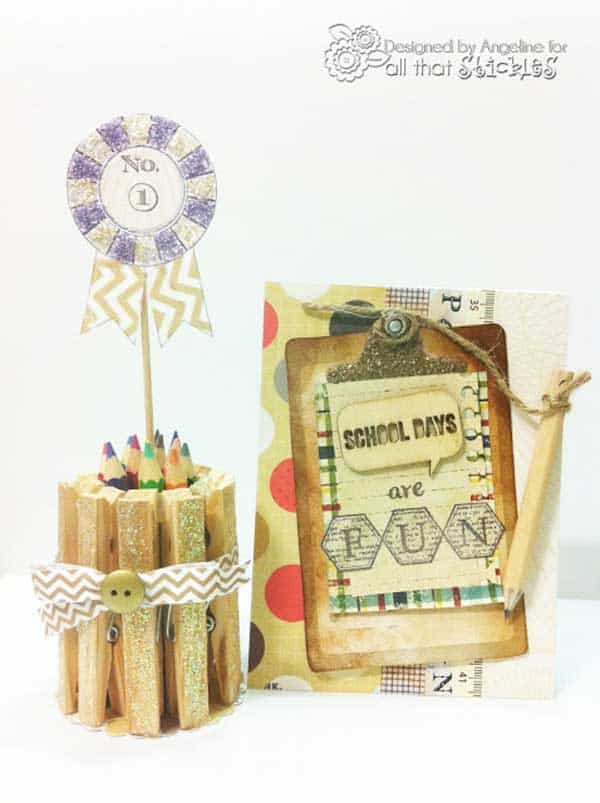 Every homework can be hard yet when you have the right items around you things do change. Particularize the little one`s decor with crafts realized together.
via scrappyscrappy.blogspot.com
35. create a really unique lighting fixtures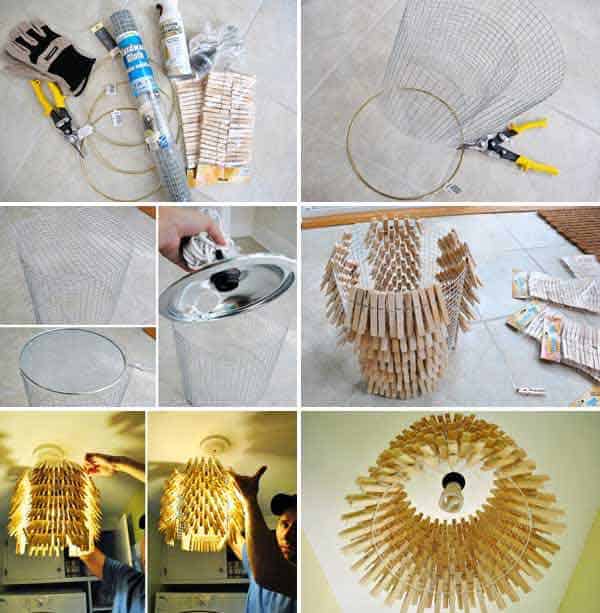 Chicken wire carefully tied in a cylinder could receive numerous clothespins only to give birth to a really special lamp. The light-play is amazing and the craft extraordinary inexpensive.
36. use clothespins in your table setup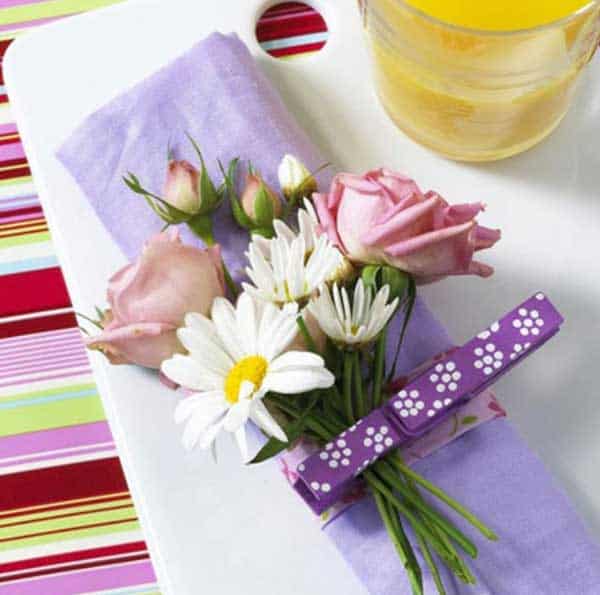 Paint the clothespin in the color of choice or use washi tape to redefine it for your special event !
Source Unknown
37. use petite figurines in child play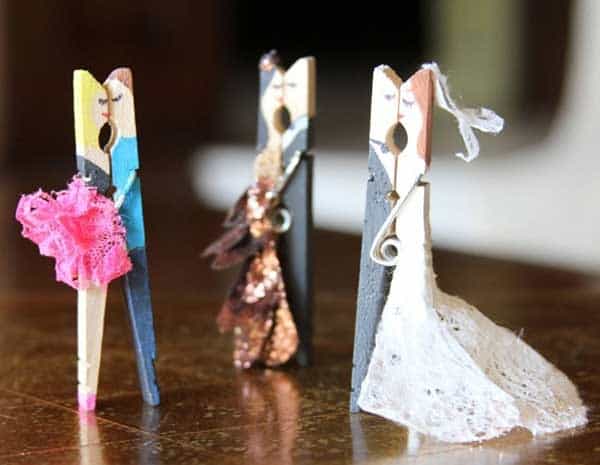 A simple element constituting a pair can be a simple educative lesson along a beautiful artsy-craftys do it yourself project.
via lilyshop.com
The super little element is able to surface great possibilities for your decor and even more for the child`s playground. What do you think about the creative clothespin crafts showcased above ? We would love to hear from you !
Related Articles