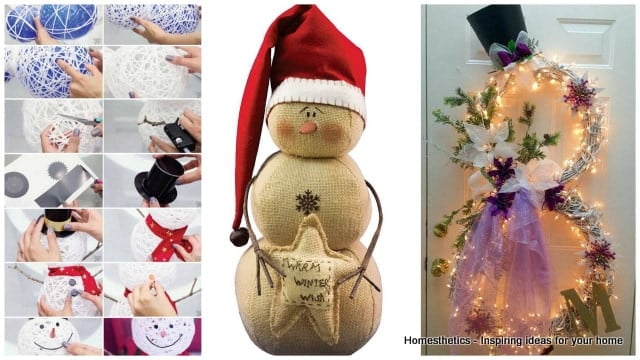 One of the most beloved characters when the Season of Joy hits each year besides the jolly Old Saint Nick and his elves is the gentle snowman. While some people are lucky enough to have real snow each winter for the process of creating a snowman, not all are as lucky. Nonetheless, this small step back represents a welcomed challenge, one we embrace and use it as an imagination stimulation for coming up with various methods of integrating snowmen decorations into our homes. Let's get into this cheerful topic and expand our DIY collection.
Related Articles
57 Tea Party Decoration Ideas for a Delightful Event
Snowman Ideas
1. fishbowl diorama snowman
Snowmen are often seen in snow-filled front yards with bows, hats or other decorations. This particular snowman diorama display made from fishbowls still capture the same form of a snowman and can be decorated with hats, bows and scarves, while still being unique in its own way. This snowman will surely have your guests wanting to make their own version and put a twist on it.
2. snowman string of joy
If fishbowls are not available, making snowmen from string is another version that has become quite popular. This ingenious way of having a snowman inside a home without the need of snow can merge with any other Christmas decoration you might seem fit to hang inside your home.

3. garden snowman pallet décor
Pallet wood is not only great for furniture, it may also be used for different crafts or decorations that can be placed inside or outside a home. This pallet snowman is an example of how flexible pallet wood can be and how useful it can get when holidays are near.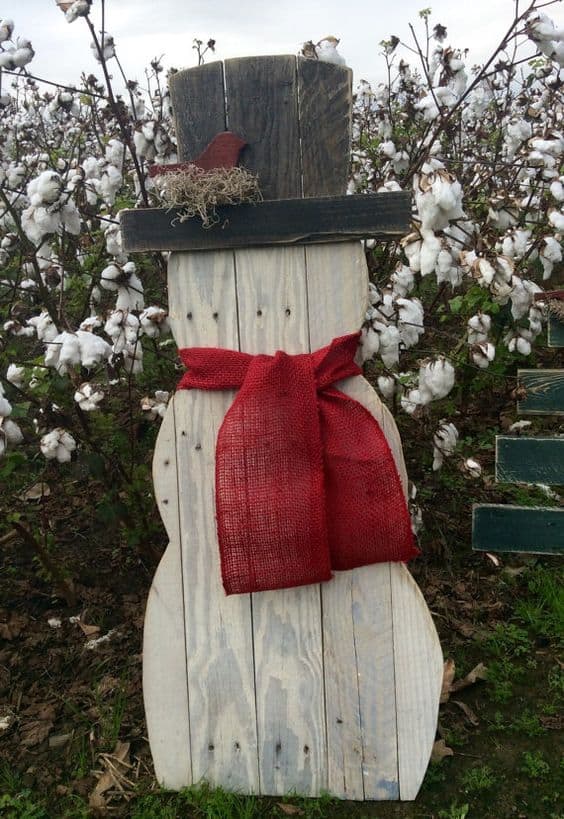 4. POTPOURRI Pot snowman giveaways
For the perfect holiday dinner party have giveaways prepared that can end the night in a cheerful note. This snowman gift pack fits right into the Christmas atmosphere and represents the right memorabilia to send home with your friends.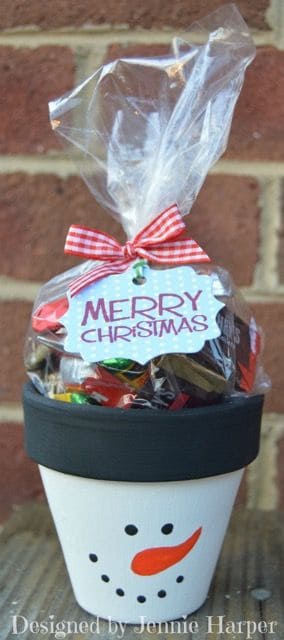 5. welcome guests with a jolly snowman
The jolly character of the snowman is the right face to welcome your guests and family into your home on holidays.This snowman wreath offers an unique approach while keeping the stylish look of Christmas .Since snowmen are usually white, any theme or color can fit right in.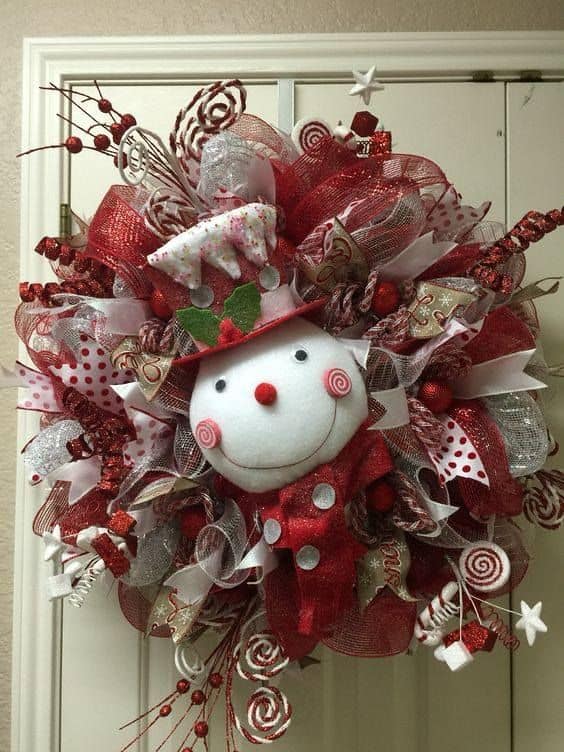 6. burlap snowman for a change
People are used to white, but what other hues or materials can be used to make a snowman decoration? The simplest, unique but nonetheless lovely solution is burlap. Burlap is a coarse cloth but has become a very useful material for many people who are searching for the perfect country style home décor.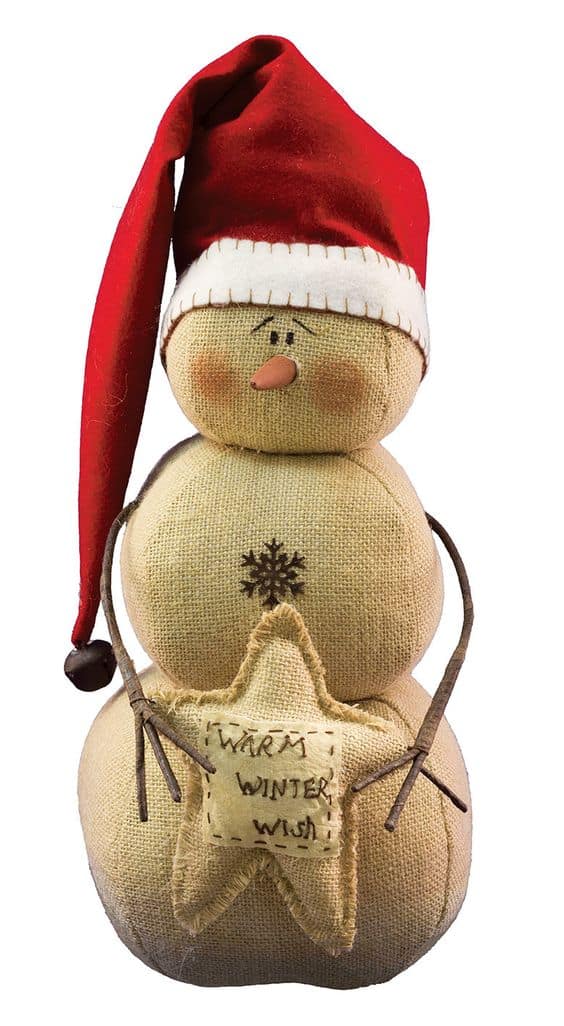 7. display books in snowman style
Using things at home is usually a great way to spend less and still create unique decorations. The idea below uses books arranged in a shape of a snowman as the right décor for your bookcase. Play with the colors of the covers and add red ribbons and paper noses.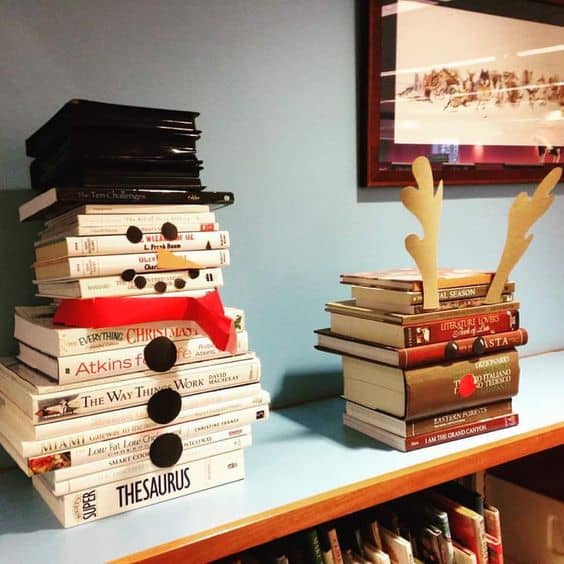 8. a warm welcome from a pallet snowman
Guests will often look for something unique inside a home, especially on holidays. This welcoming snowman pallet is a beautiful addition to a home and can keep eyes fixed on it. The simplicity of the design is as attractive as any other complicated work of art.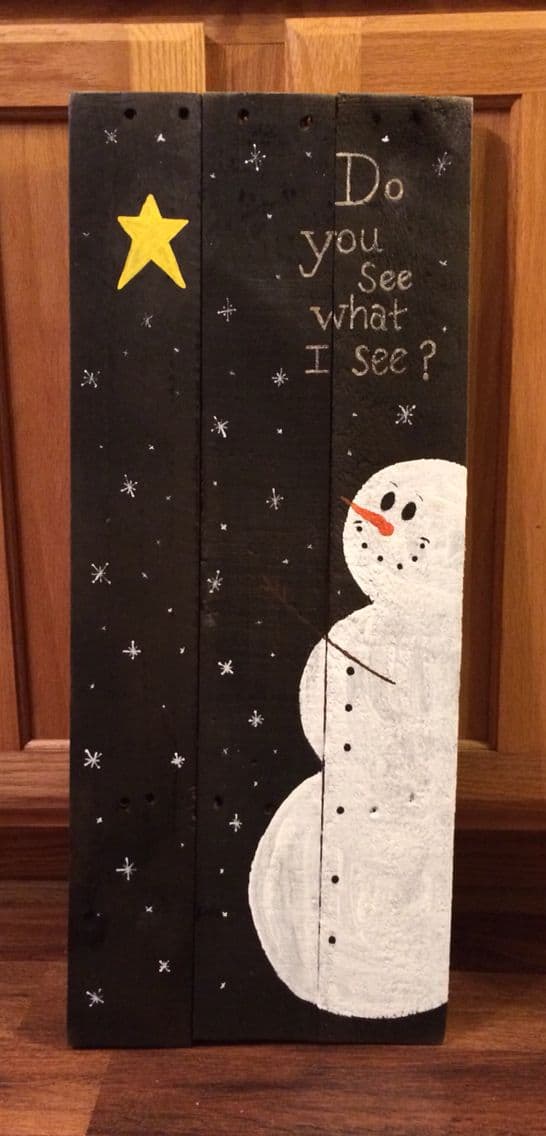 9. never tired for a snowman
Old tires are meant to be thrown away, but for people who are creative and want to help the environment will reuse old tired for something else. Furniture and garden decors made from old tires are very common, but recreating it into this snowman is another way of using these without hurting the environment.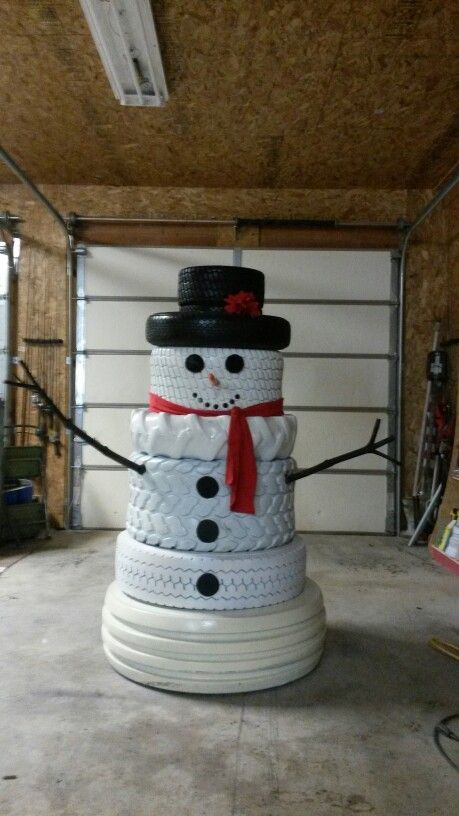 10. a new way of decorating the Christmas tree
Christmas trees are often green, red, gold and glittery, but this Christmas tree displays more than the glitter and colors and has been transformed into an actual snowman. This alternative is creative and playful and will ultimately amaze your loved ones and guests.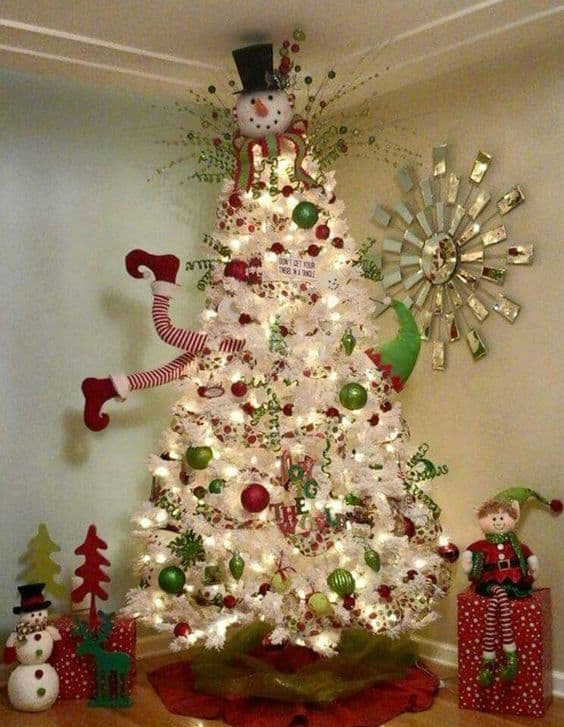 11. no sew sock snowman
Lovely decors need not be hard to make, sometimes imagination and some spare items from around the house are all that is required. This no sew sock snowman is an example of a great Christmas craft anyone can try, even kids. With twine, old socks, cotton and  Sharpie, you will can create a cute wonderful Christmas decoration.

12. serve dinner in snowman style
Serving dinner in a fashionable way can create a big impression in most people. And while many will put on a fancy dining table with complete sets cutlery and China, others can impress with simple designs and table set ups. This dining table set up brings out the glee of the season without going over-the-top or downright boring.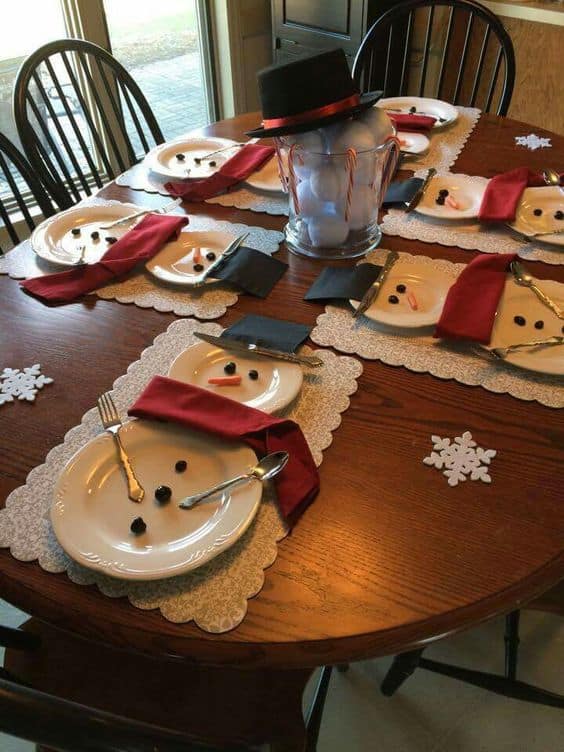 13. mason jar lid snowman décor
Mason jar lids are not usually used for crafts, but when these are you can expect stunning outcomes just like this snowman decoration. It can be hung around the Christmas tree or with the socks on the chimney. It may even become a lovely bag trinket.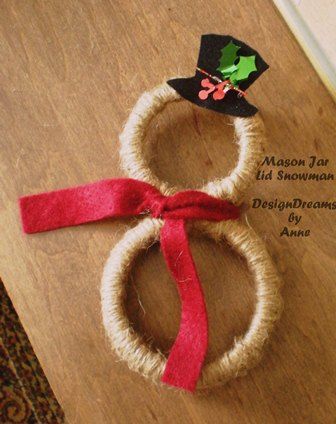 14. candy jar snowman token
Snowmen tokens are no longer new, but this can be a new idea that every household with kids would love. The three-layered candy jar is perfect for giving away different candy and chocolates for the holidays. This idea may even be great for hot chocolate, coffee or tea containers to use for late night chats 'round an open fire.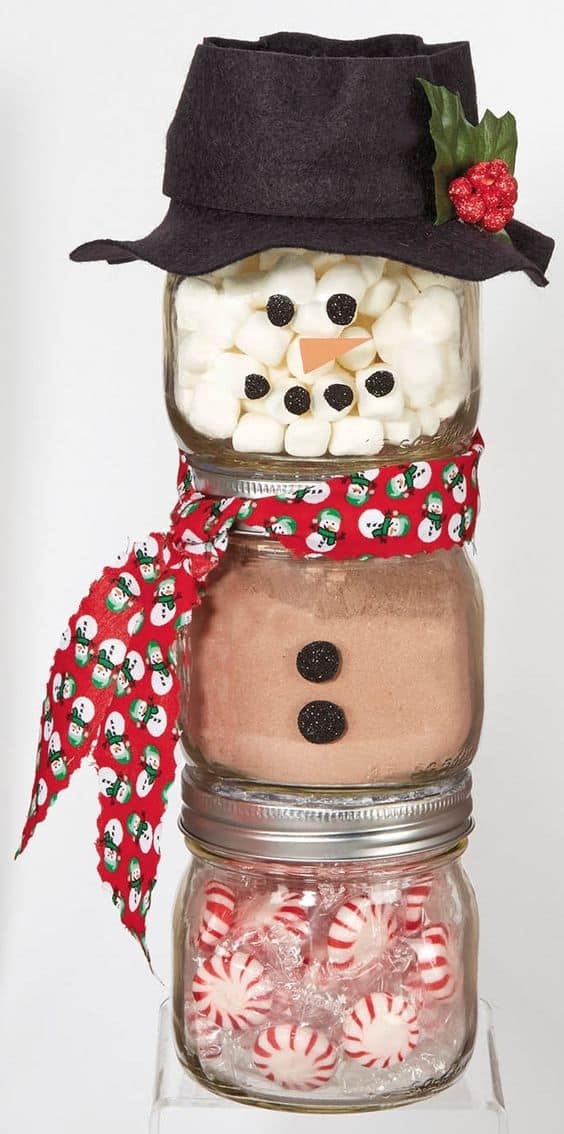 15. decorative snowman family blinds
These blinds are perfect for country homes and may even fit a modern one in certain circumstances. You can repaint and repurpose them in different occasions.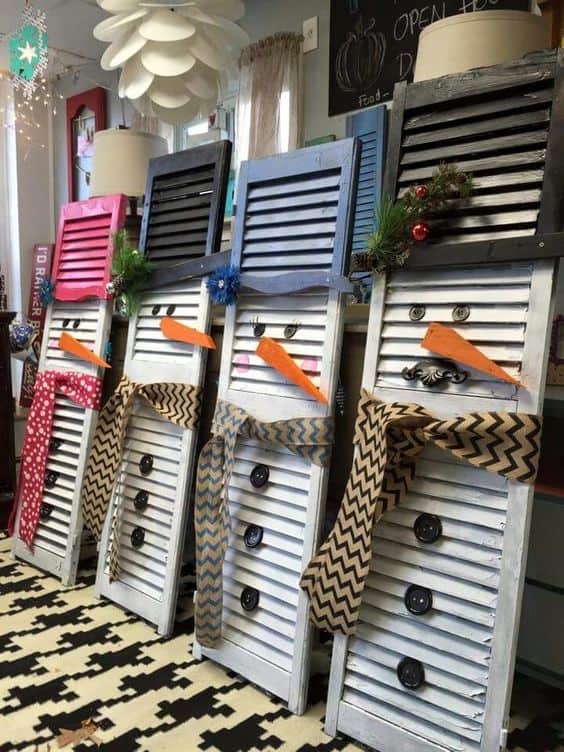 16. dreamy welcome to guests of all ages
A fairy tale snowman is possible- it simply needs creativity and a dainty design just like this snowman wreath. Ladies will surely swoon with this snowman wreath idea and may even want to have it hanging it all year long from the front door. The use of soft colors and fairy lights make it quite delicate and beautiful, don't you agree?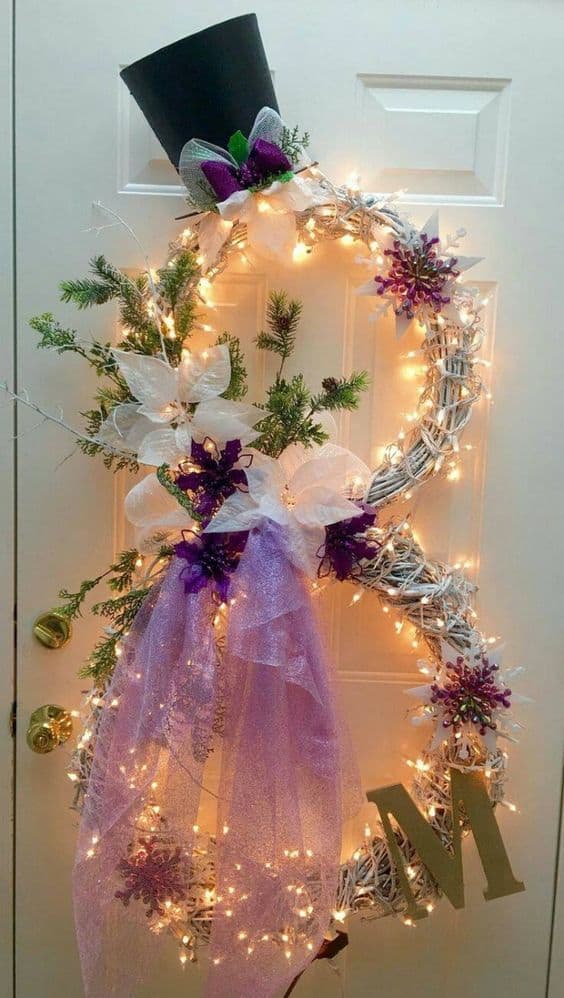 17. surround the holiday tree with cheerful snowmen
The Christmas tree can be a happier symbol of the season if these smiling and cheerful snowmen are added. These decorations can be made from recycled Christmas balls or old bulbs, old socks and the use of a Sharpie for the design of the face. Lighting these up can also create a warmer and homey feeling inside a room or outside the house.

18. light up the room with tea light snowmen
Lighting up the season with this lovely snowman tea lights is a wonderfully creative idea. Hang these up in the living room or on the porch and people will surely want some to display on their own homes. The crafts is also pretty simple to create which makes it a great activity for parents and children alike.

How do you incorporate the snowman into your Christmas décor? Feel free to share your ideas and crafts in the comment section below.