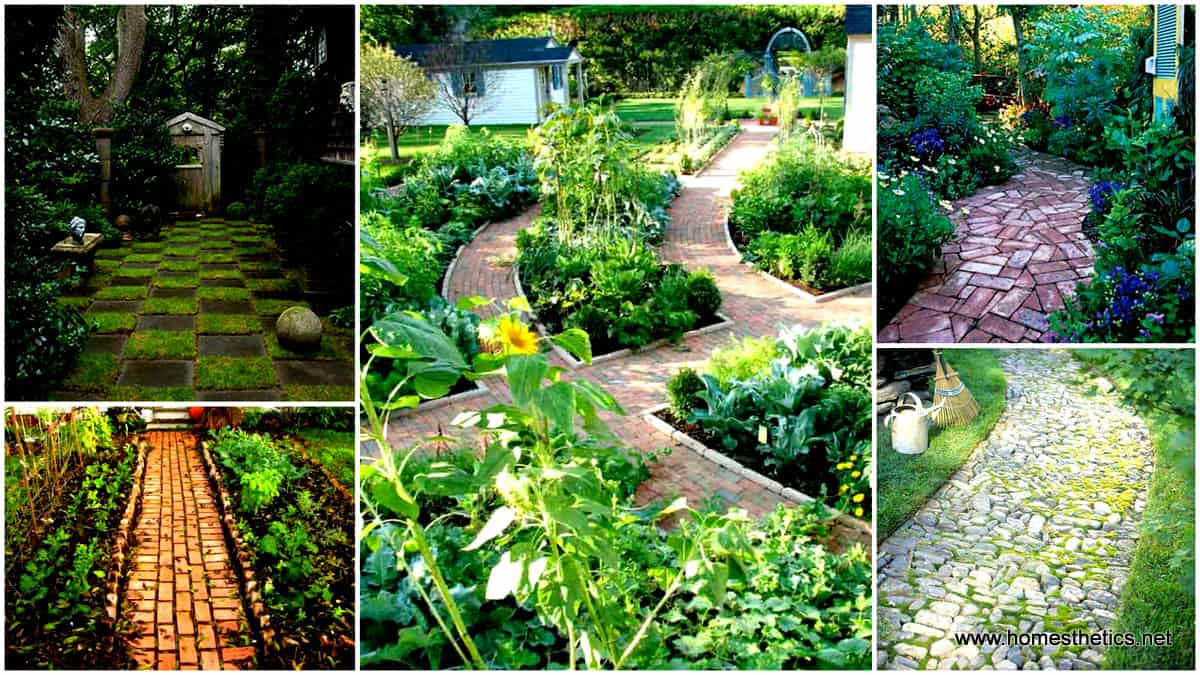 Ingenious and beautiful DIY Garden Paths have been unveiled in the gallery showcased below, all lesser things in huge beautiful ensembles, pieces that are beautified through vegetation and flowers. Mineral elements are slowly directed by green elements trough the garden being completely subdued to their magic. Cast a glance at the selection and notice how beautiful simple elements can give birth to drops of heaven.
Beautiful DIY Garden Path Ideas
#1 Mineral Elements Enhancing a Stone Path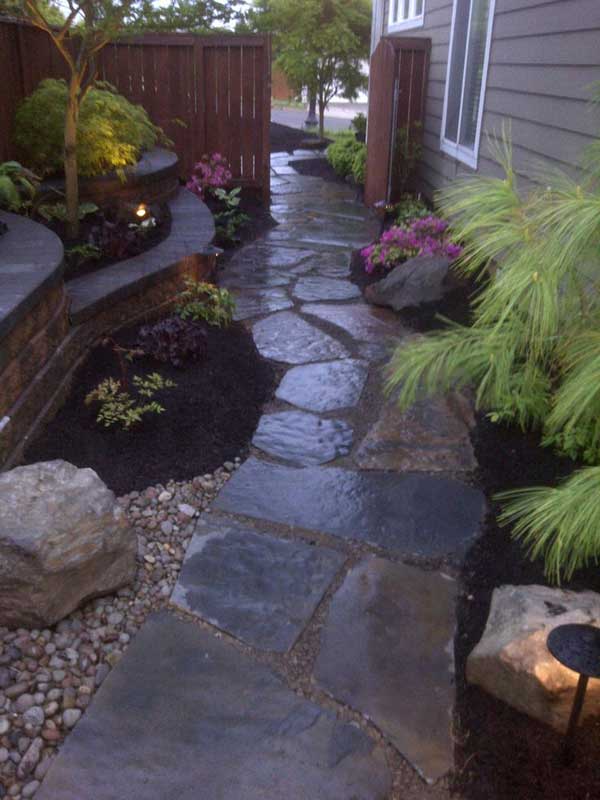 #2 DIY Cement Cobblestone Pieces Combined With River Rocks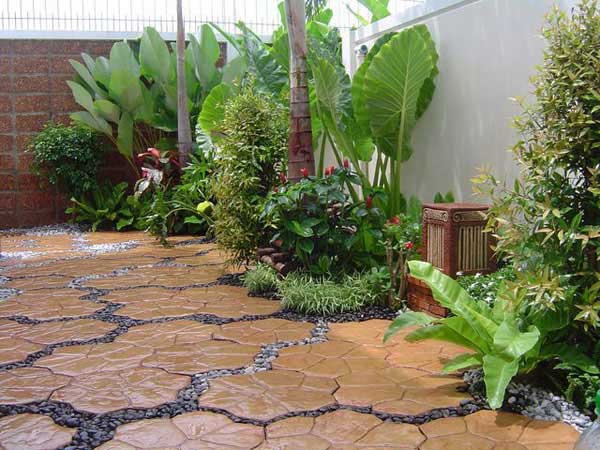 #3 DIY Mosaic Butterfly Stepping Stones and Flowers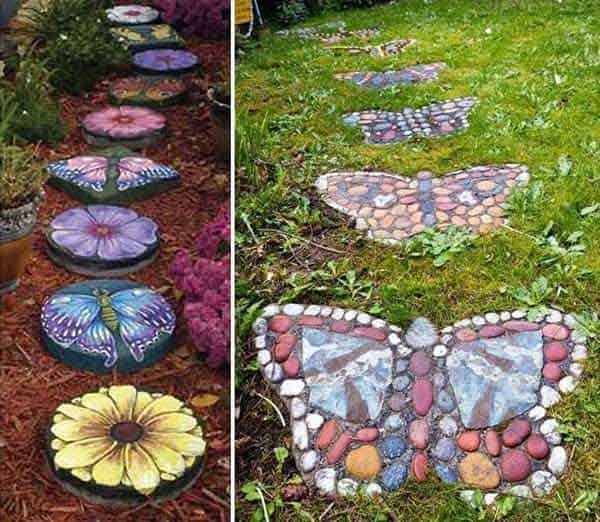 #4 Geometric Concrete Trapeze Stepping Stone Sculpting Organic Path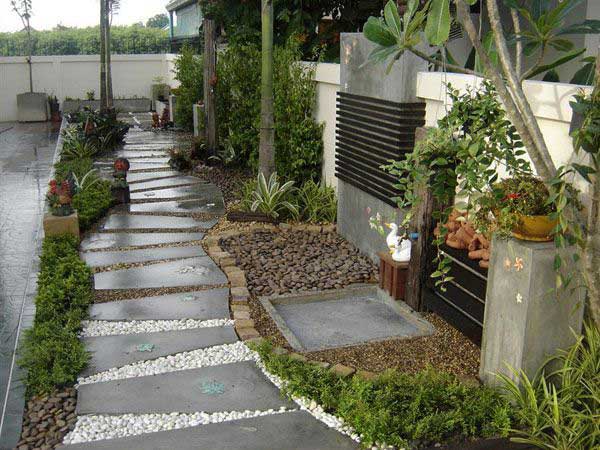 #5 Super Greenery Invading Mineral Elements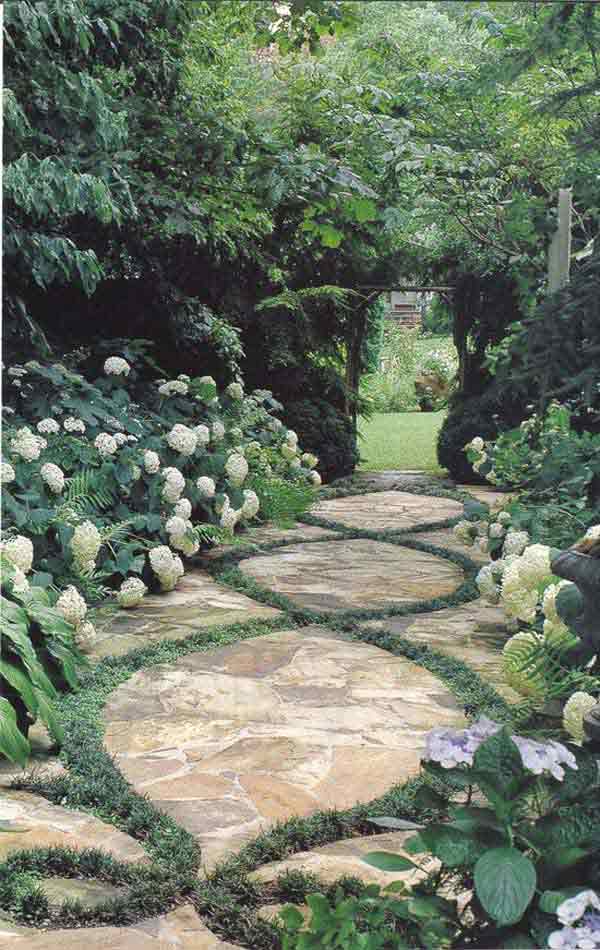 #6 Old Tires Used to Nestle Grass in a Special Stepping Stone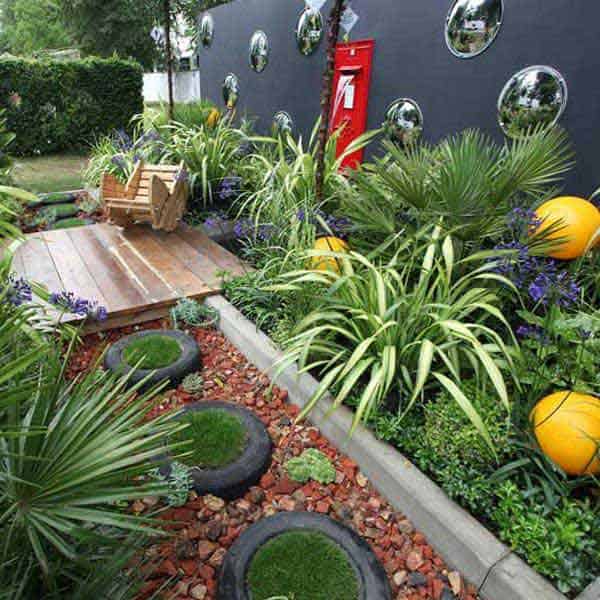 #7 River Rocks and Yellow Stepping Stone Combined With Greenery Beautifully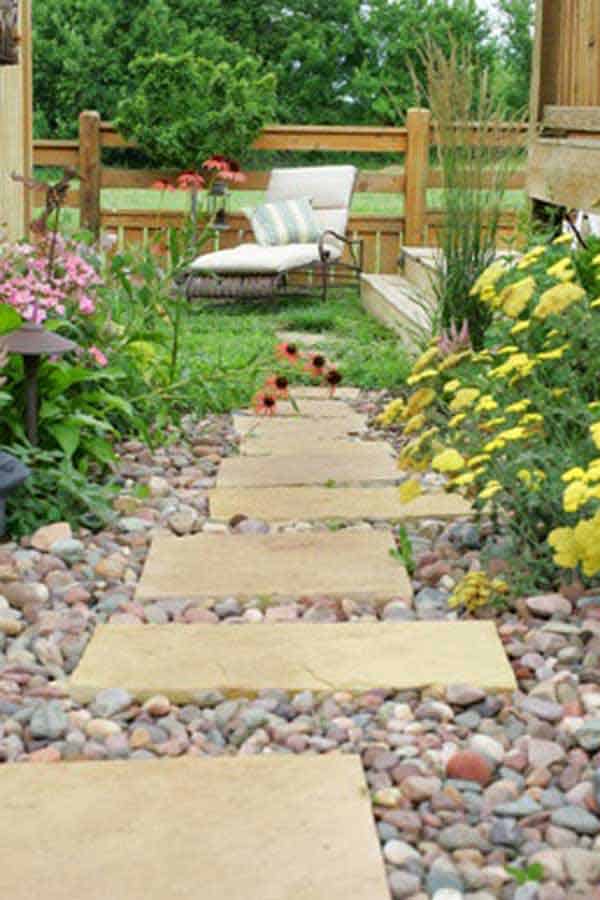 #8 Garden Landscape Perfectly Organized With Brick Paths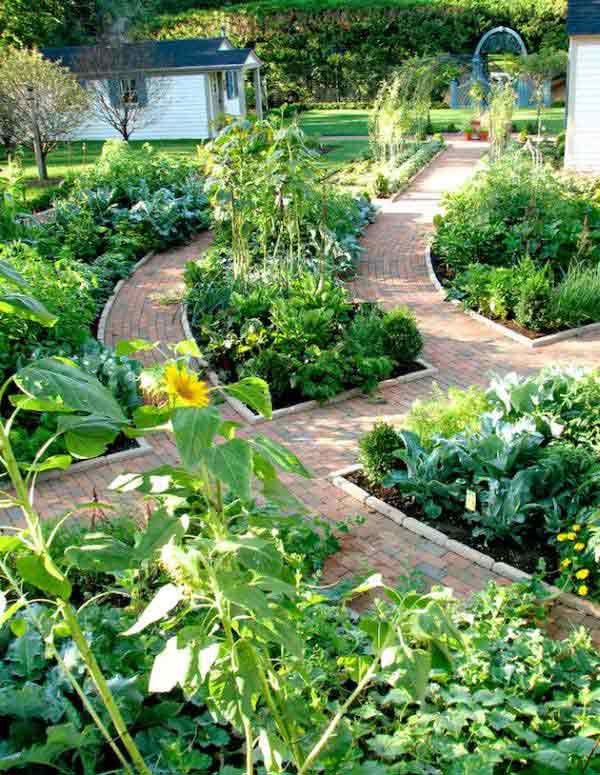 #9 Mosaic River Rocks  Stepping Stones Beautifully Organizing Sculpting a Garden Surface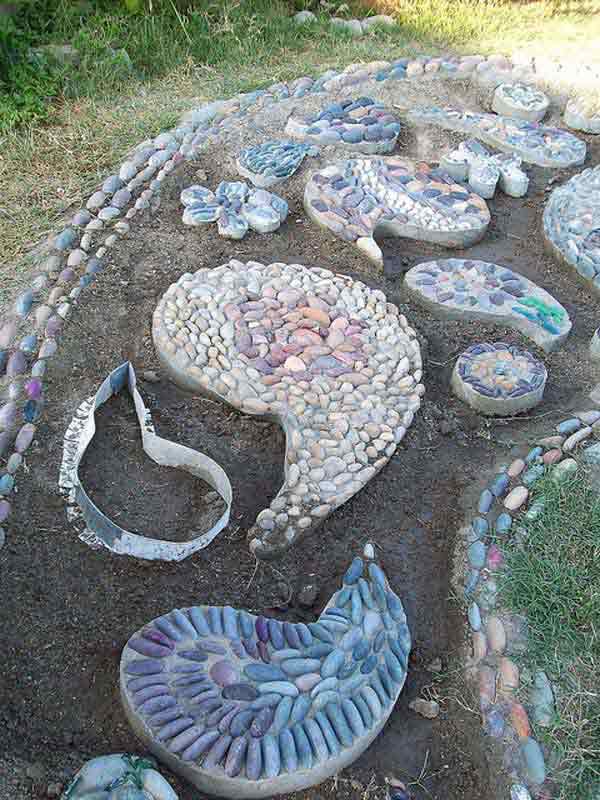 #10 Yellow Stepping Stone and River Rocks in Equilibrium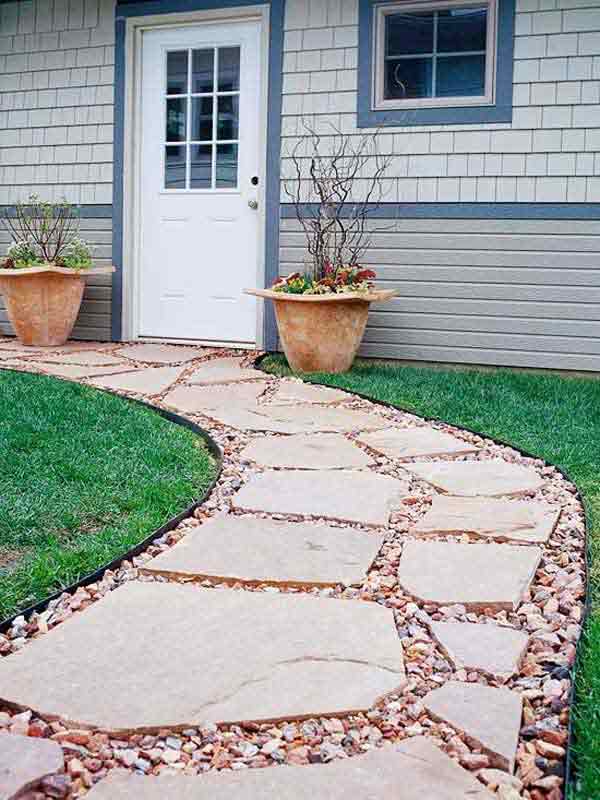 #11 Simple Path Organized With Huge Slices of Rocks and Greenery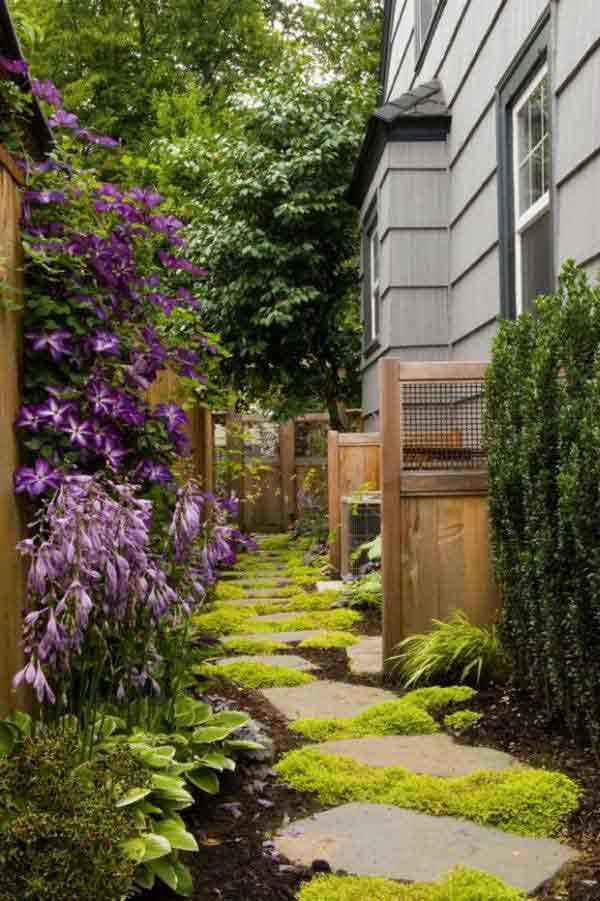 #12 Orange Black and Gray River Rock Paths Combined With Red Stepping Stones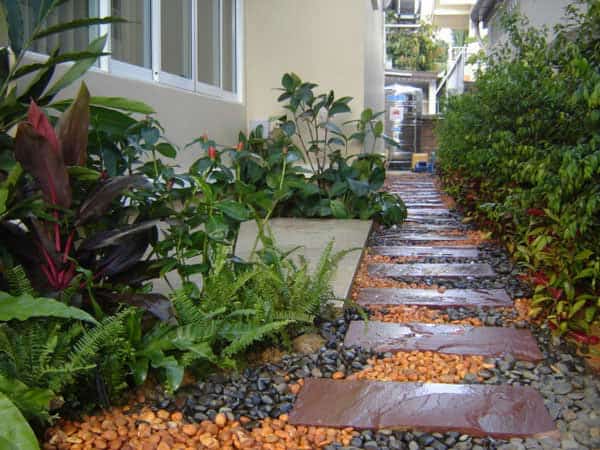 #13 Meticulously Realized Mosaic Terrace Path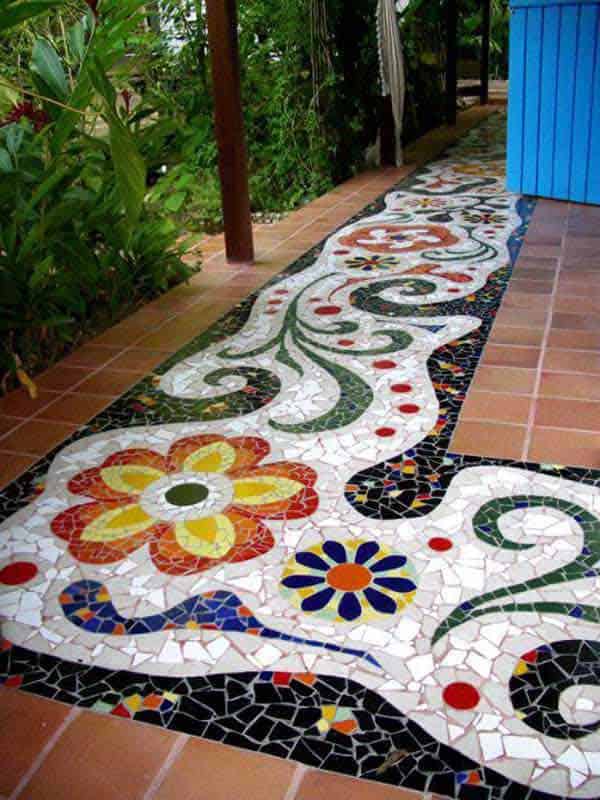 #14 White River Rocks Contrasting With Black Stepping Stone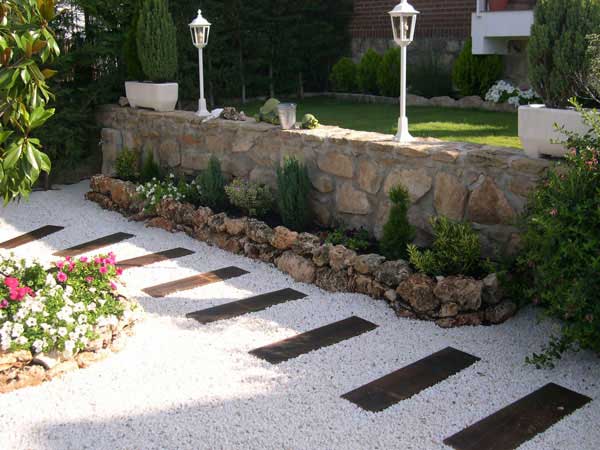 #15 Insane Rock Mosaic Intensifying a Geometric Path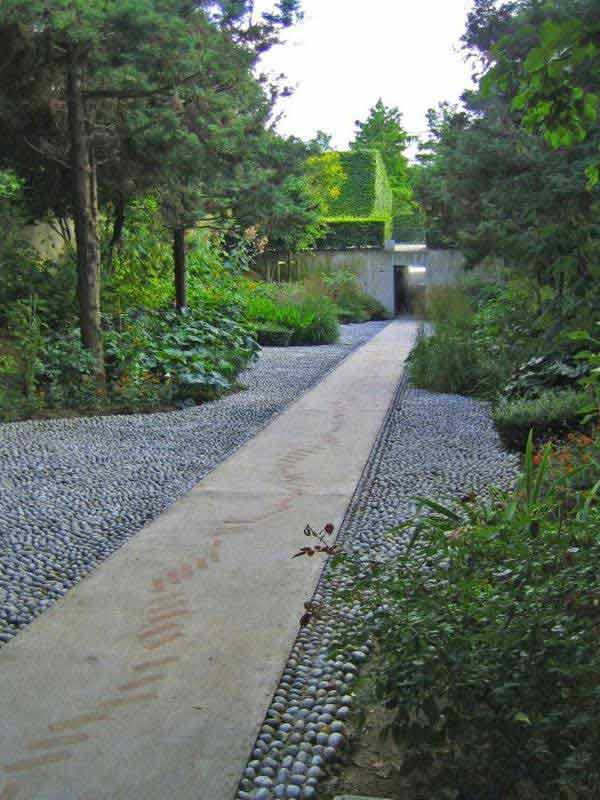 #16 Sculptural Organic Path Realized With River Rocks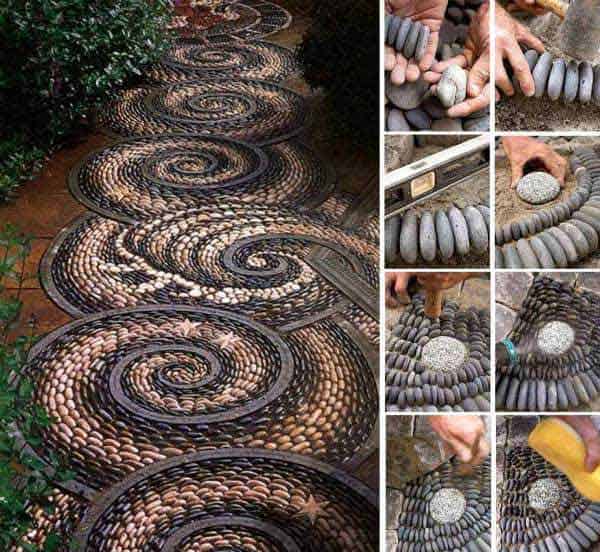 #17 Chess Like Stepping Stone-Grass Game in a Beautiful Backyard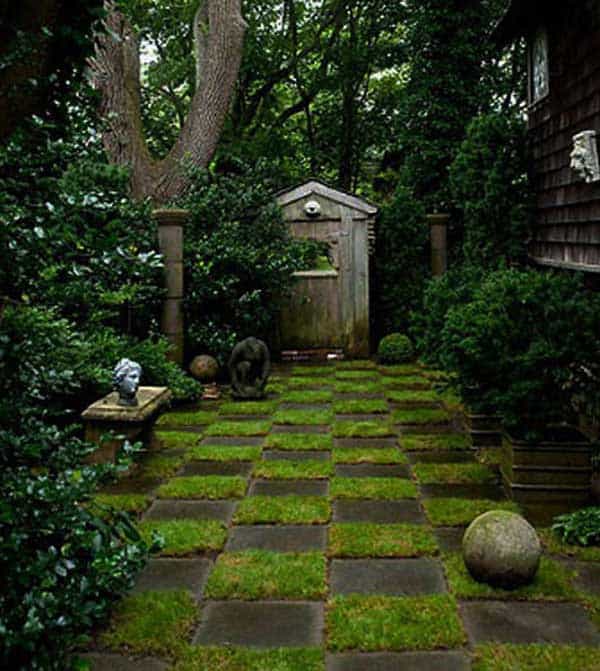 #18 Gravel and Straight Long Stepping Stones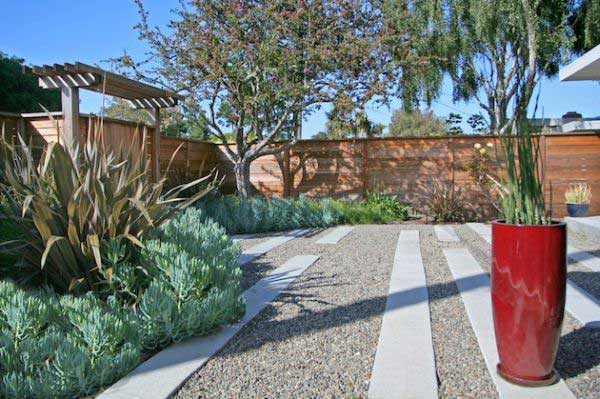 #19 Complex River Rock Mosaic Adding Texture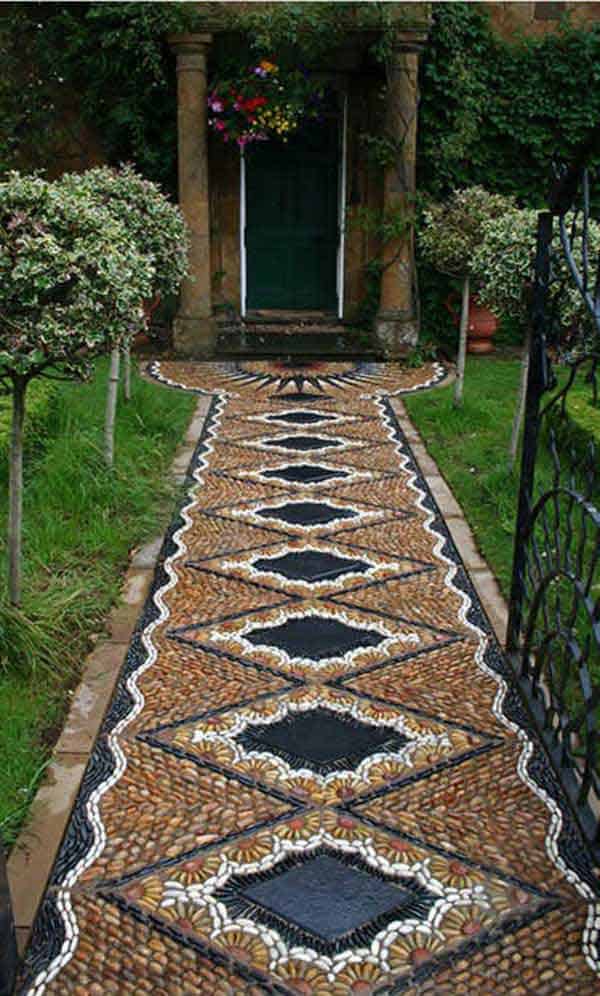 #20 Red Bricks Embracing Black Stepping Stones in a Village Torn From Fairy Tales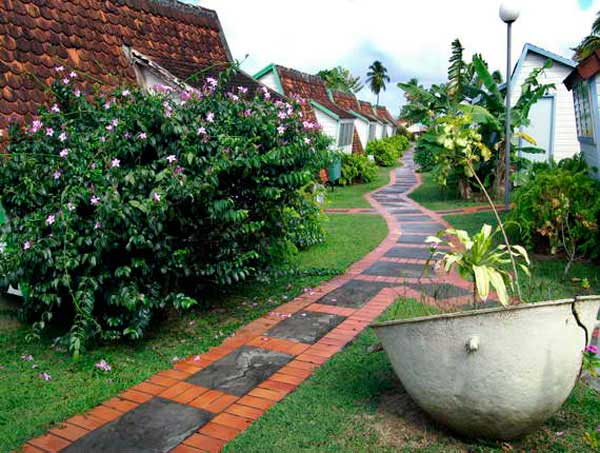 #21 Huge Rocks Exposed Concrete and Natural Wood Composition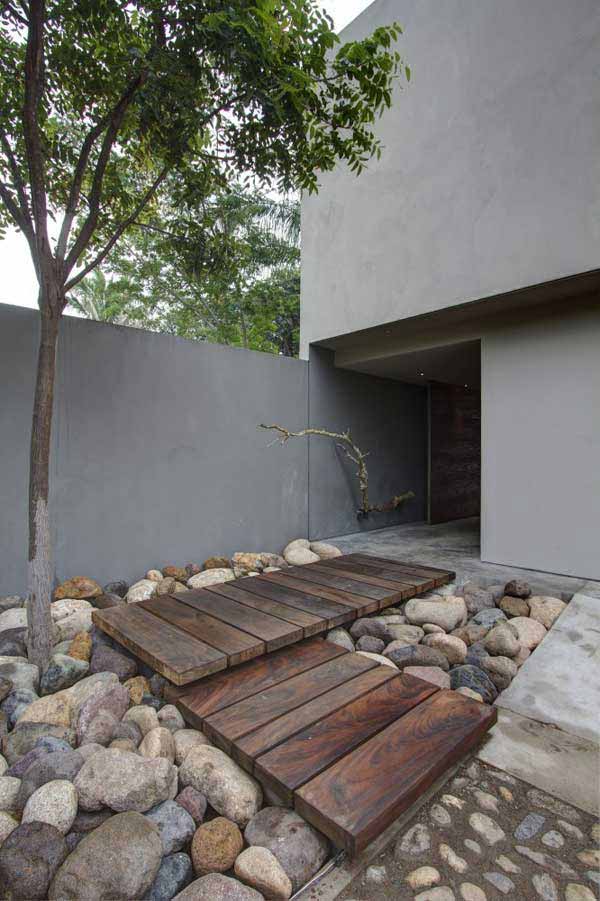 #22 Simple Massive Rocks Combined With Greenery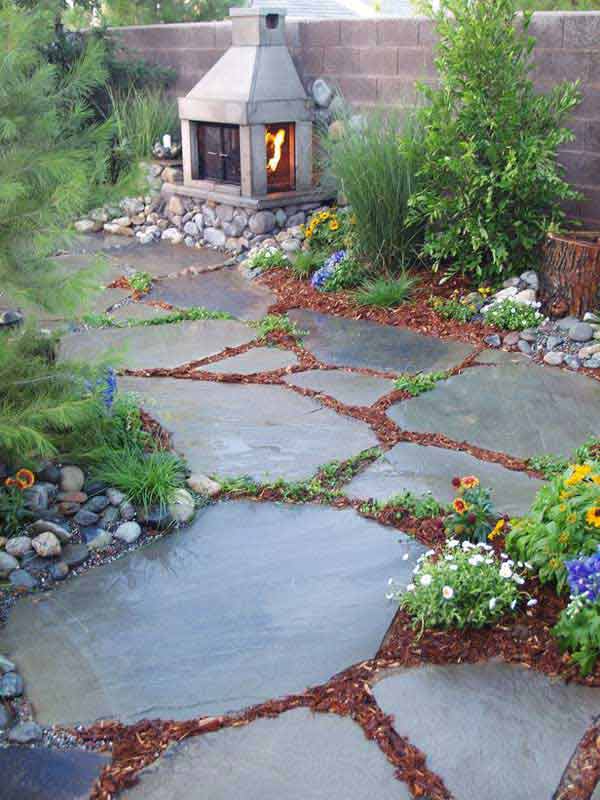 #23 Black and Yellow River Rocks With Home Made Stepping Stones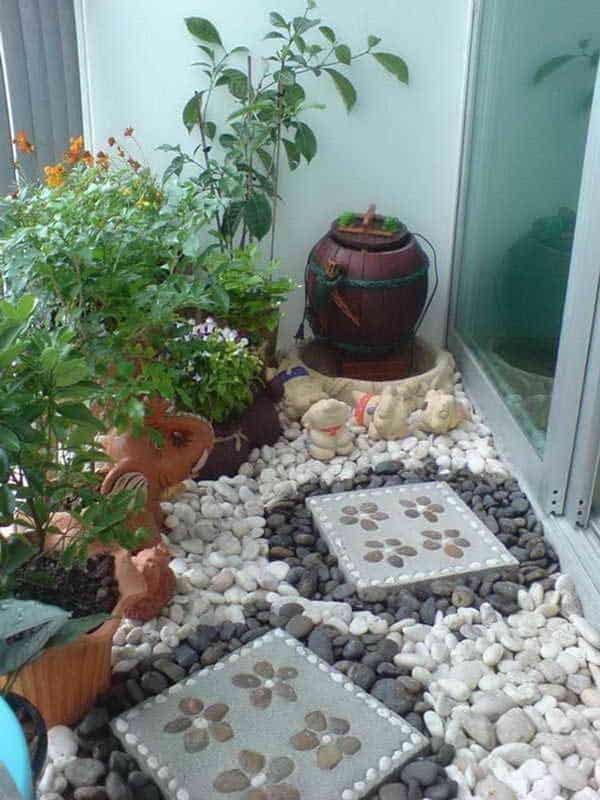 #24 Brick Garden Path and Edging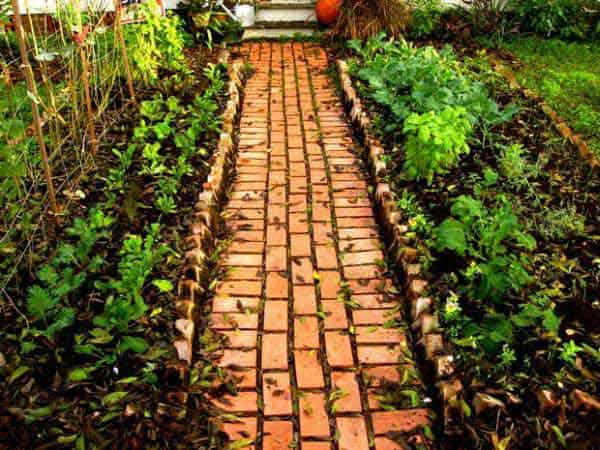 #25 Wooden Terraced Path Structure Filled With Earth and Gravel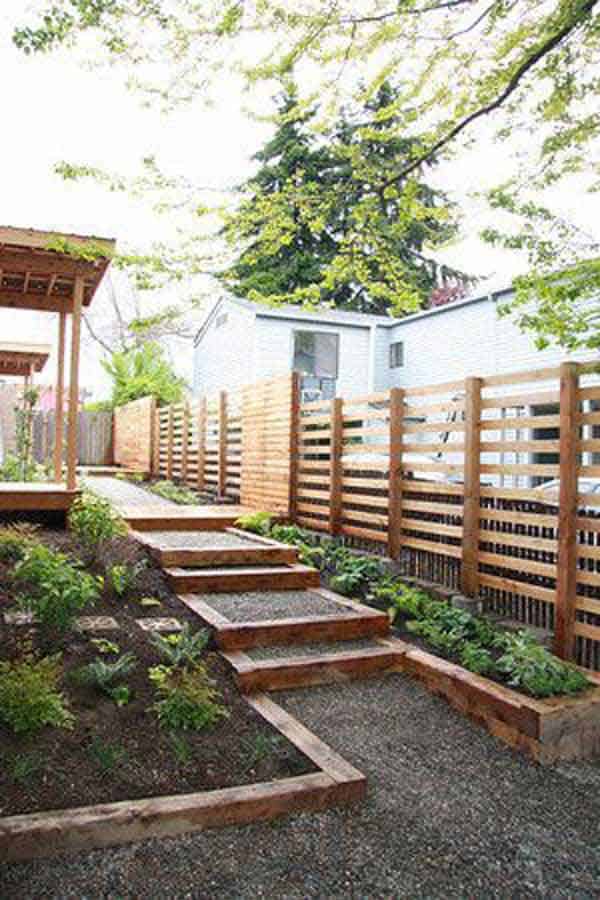 #26 Stepping Stones Tailored With Greenery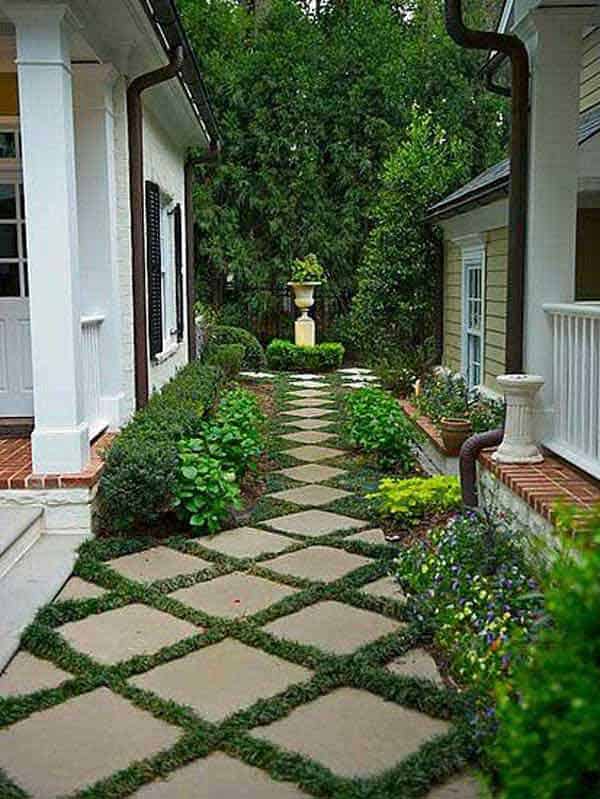 #27 Multiple Wood Essences Combined With White River Rocks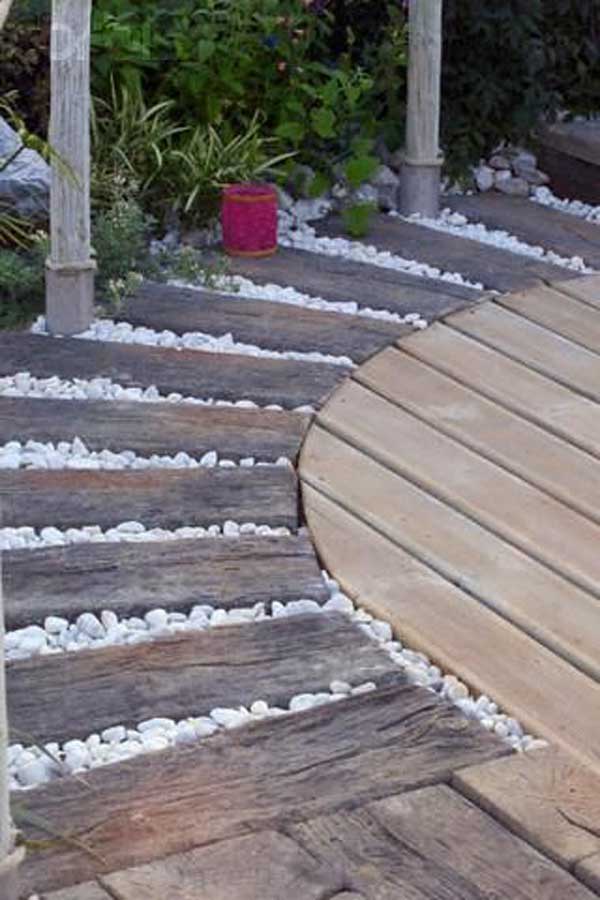 #28 Geometric Elements Defining a Well Maintained Garden Path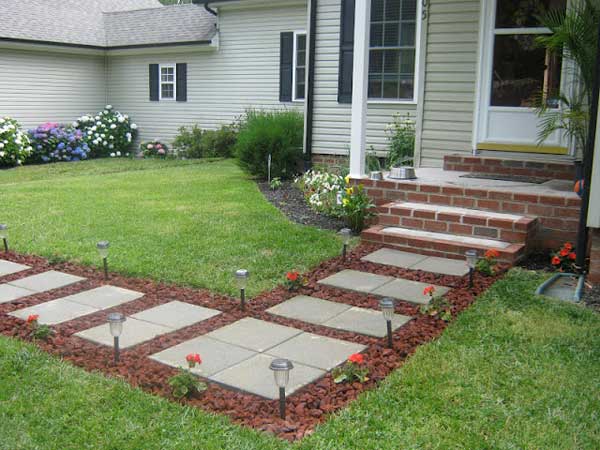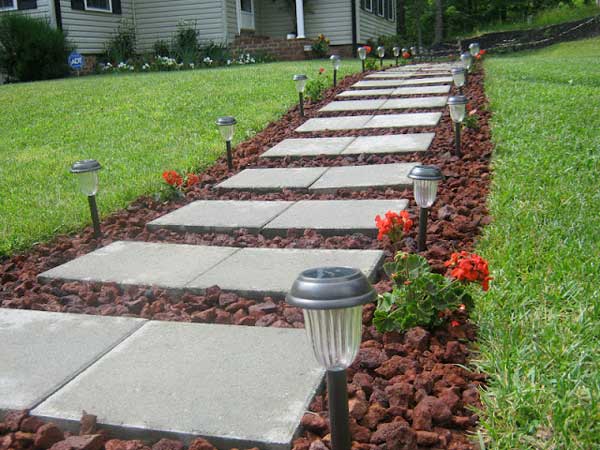 #29 Spherical Rocks Texturing Beautiful Organic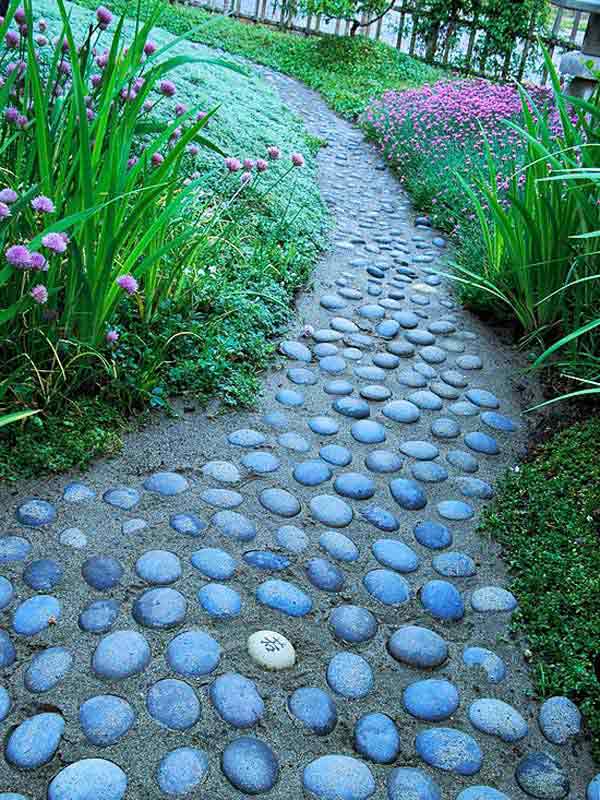 #30 Brick Garden Path Directed by Greenery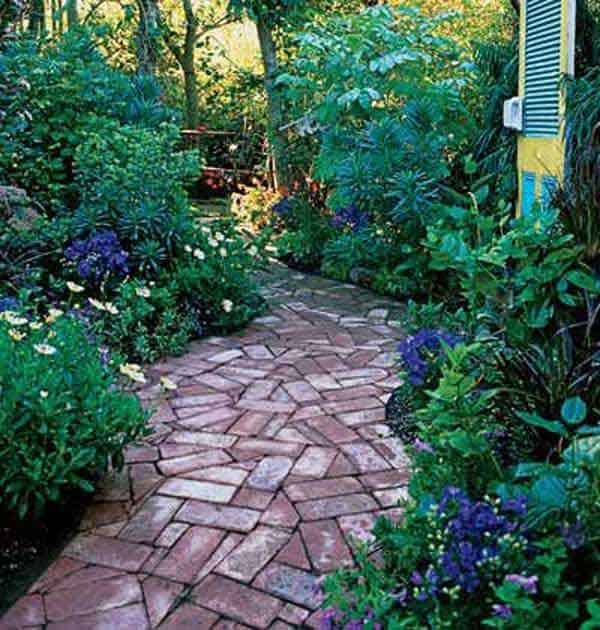 #31 Fluorescent Rocks Highlighting Grass and Stepping Stones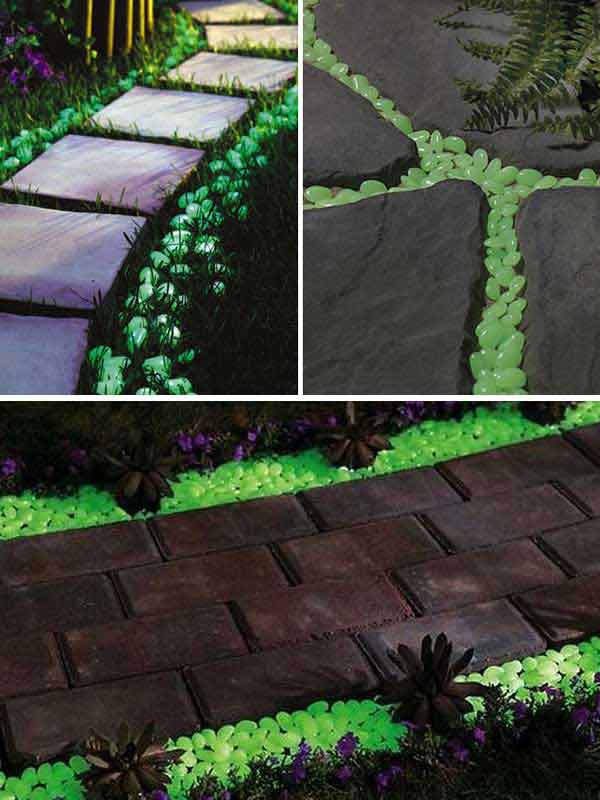 #32 Grass and Stones Beautified by Moss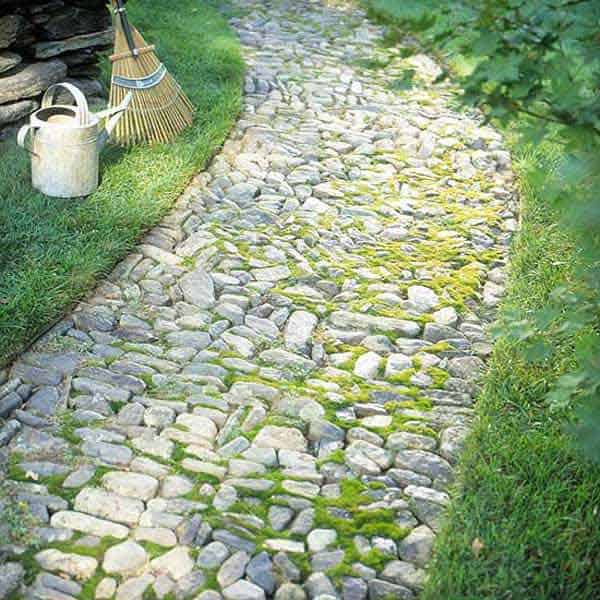 #33 River Rocks Carrying Simple Rock Stepping Stone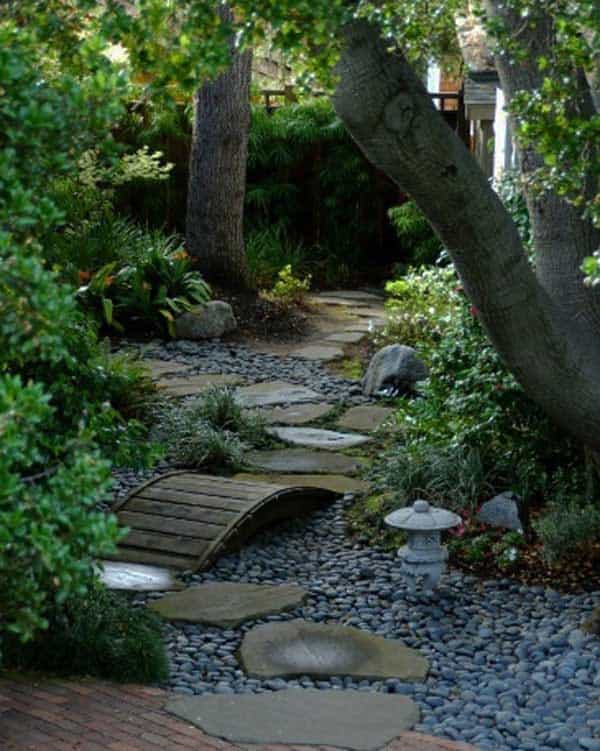 #34 Simple Wooden Planks  Creating a Transition Between Gravel and Grass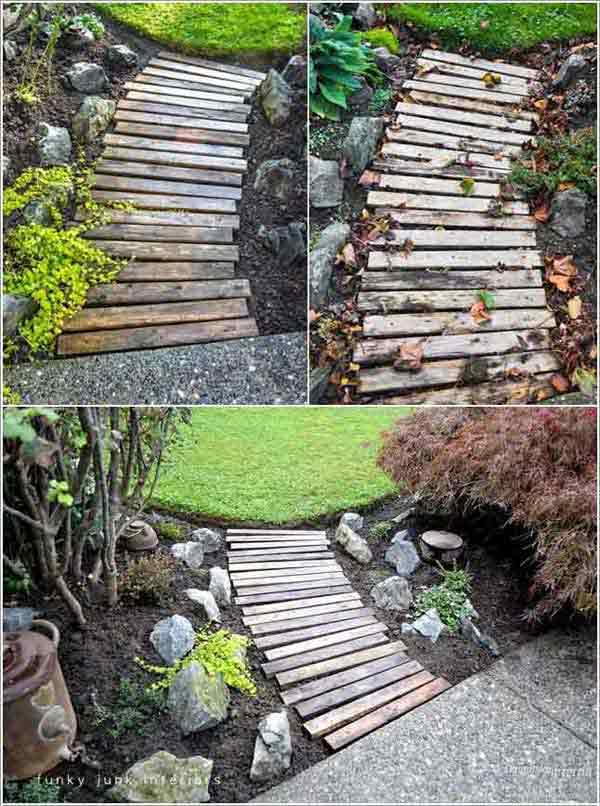 #35 Organic Cement Sidewalk Defined by Flowers and Grass
#36 Rectangular Stepping Stones Combined With River Rocks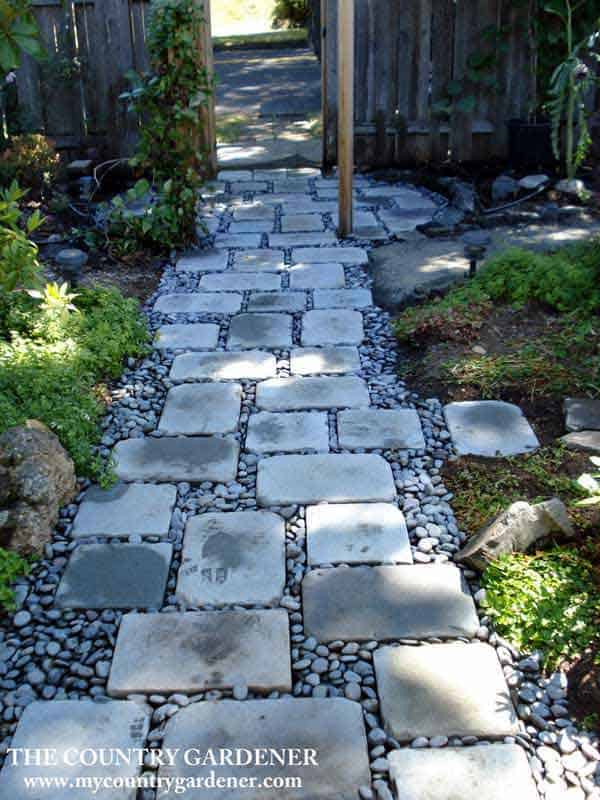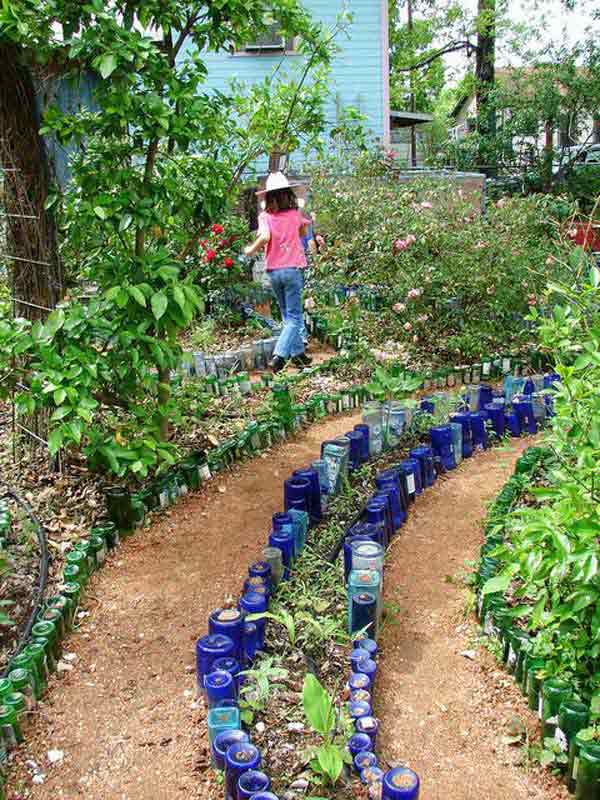 #38 All Rock Garden Path Swimming Through Greenery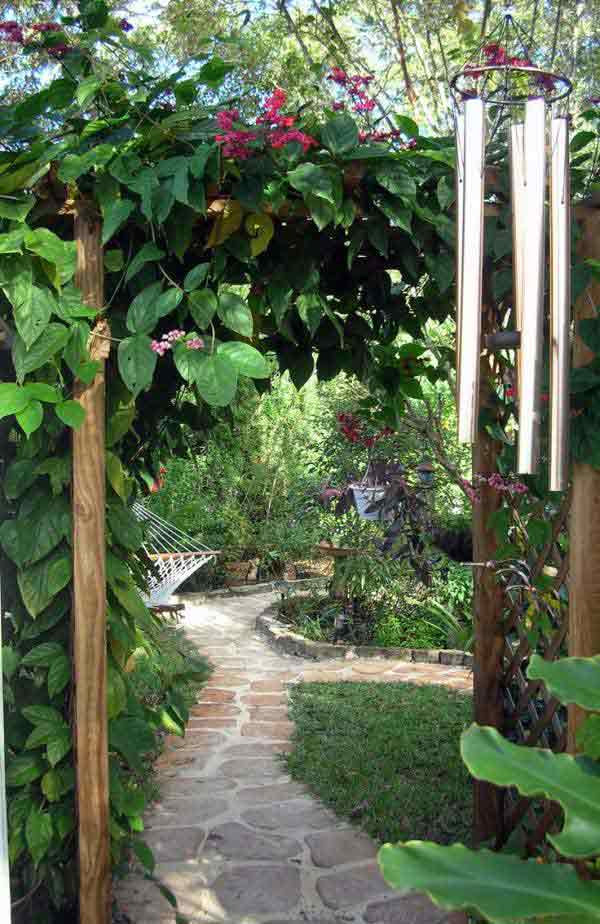 #39 Green Rock and Brick Installation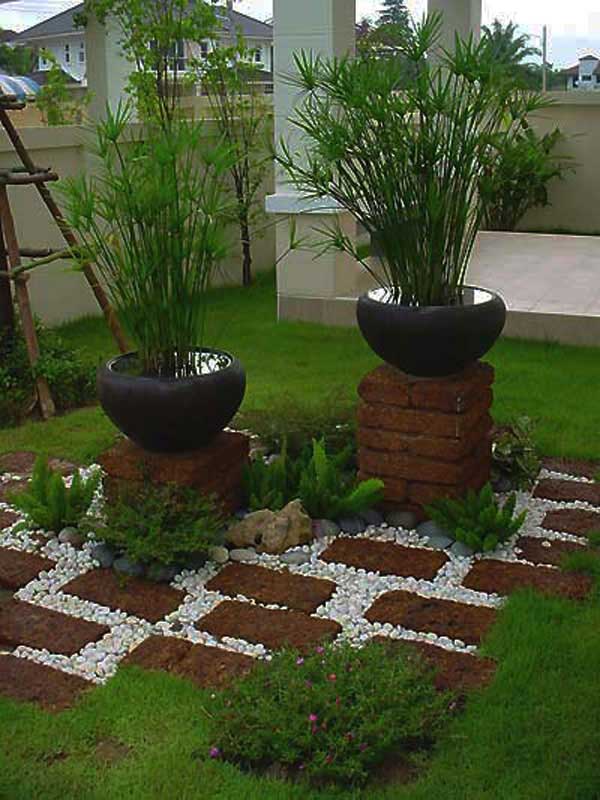 #40 Sliced Tree Stumps Used as Stepping Stones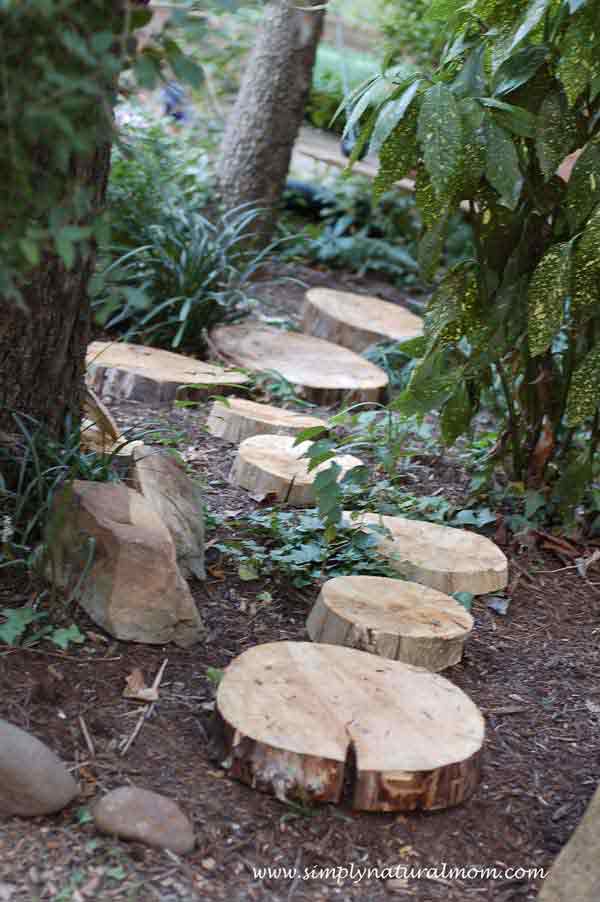 #41 Gravel Rocks and Round Stepping Stones in Neat Path Composition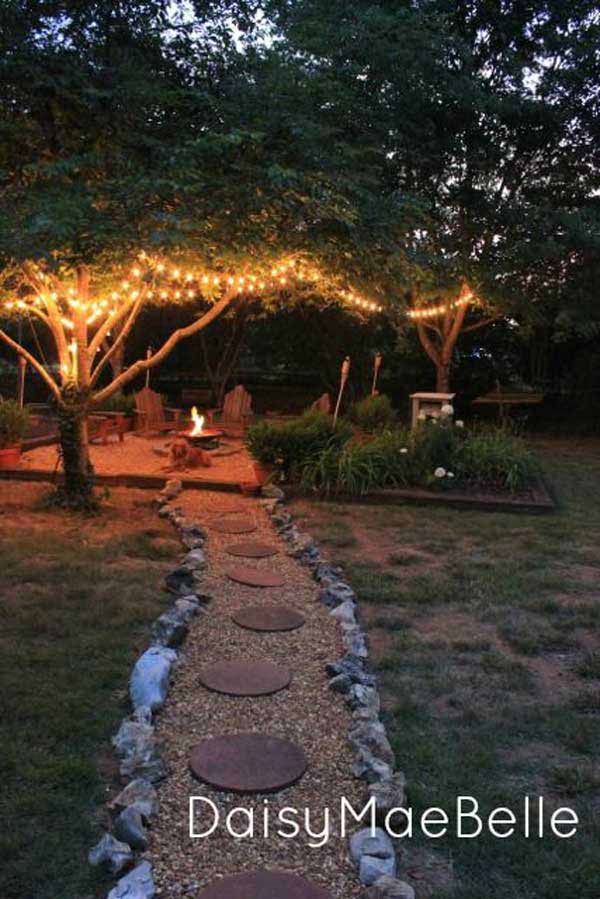 What do you think? What mineral elements would you combine with the organic ones in your garden? Tailor your solutions around vegetation and do your best to leave things untouched, grow your plants as natural as possible and enjoy the wild view filled of freshness in all its splendor.