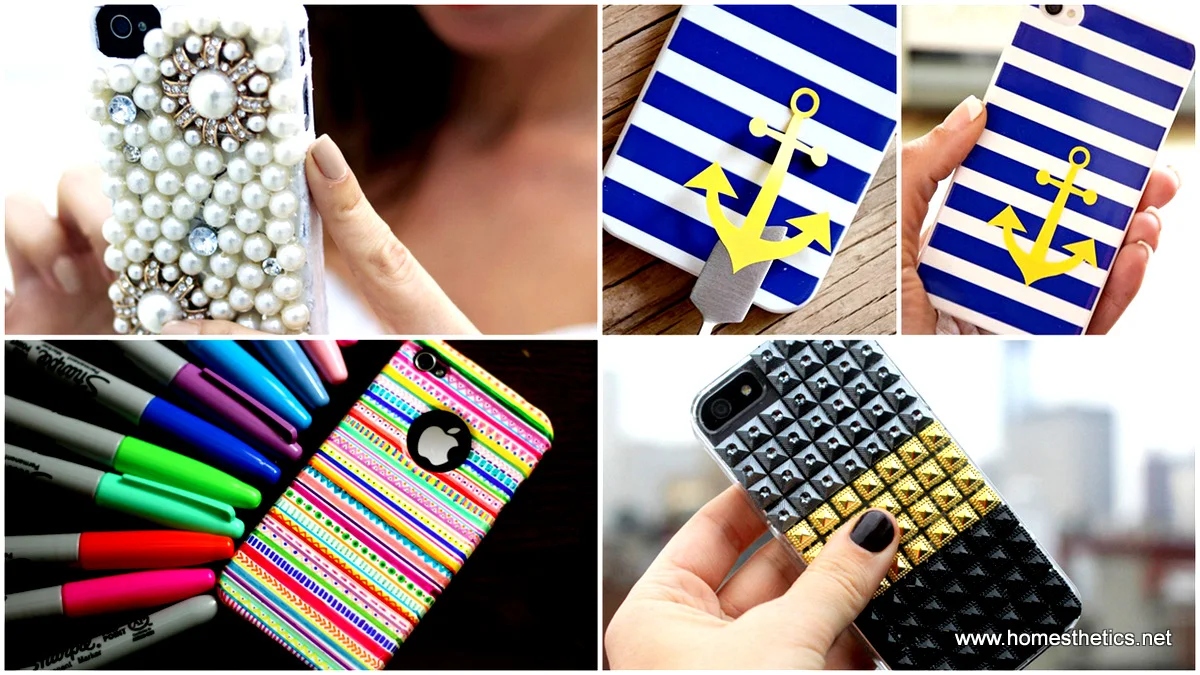 I love to change things up from time to time, including my phone case.  But always buying a new one seems like a waste of money so why not decorate the case yourself accordingly to your taste and desire? The gallery below features  25 DIY Phone Cases which are quite specific to iPhones but the process can be applied to any phone and case. Just be inventive and the result might surprise you!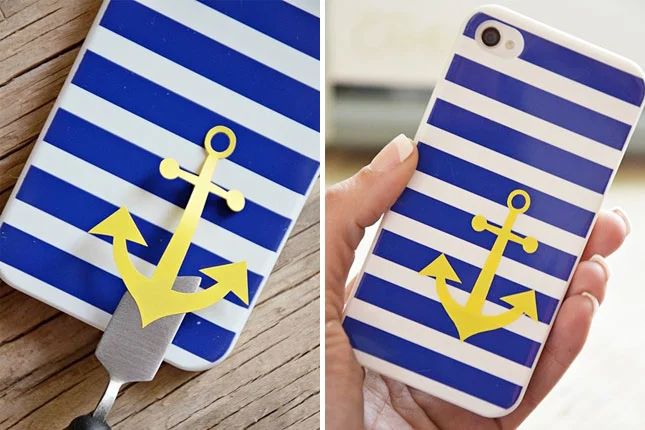 1. Navy Anchor Case: If you are in love with all things navy, this is the perfect choice for you. Learn how to use a Silhouette die-cuttingSilhouette die-cutting printer to create an anchor, or try using an xacto knife or look for vinyl decals to achieve a similar look, the best heat transfer vinyls that we currently use with the Cameo are right here. (via 36th Avenue)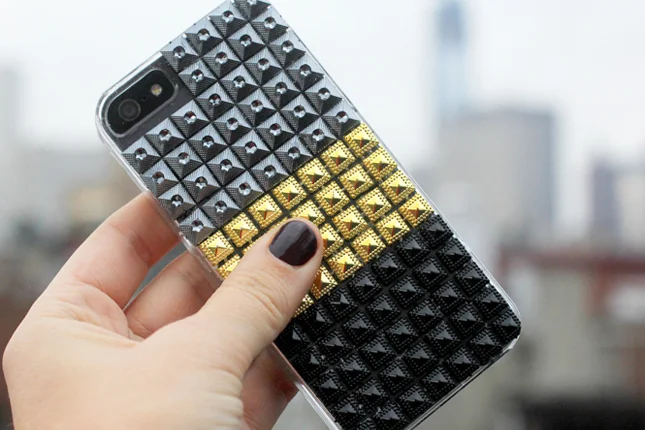 2. The Stud Case: If you are into rock, try this  tutorial which uses sheets of studs rather than traditional ones, easier to glue.(via I Spy DIY)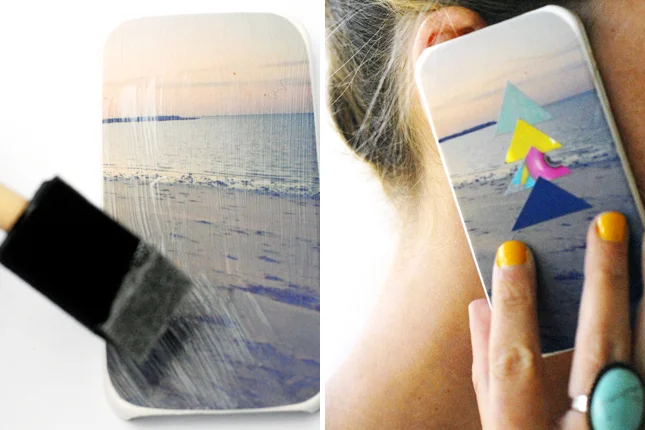 3. Photo Collage: Take a blank iPhone case, add some Mod Podge and some magazine cuts and invite summer in earlier.. (via Calypso Letters)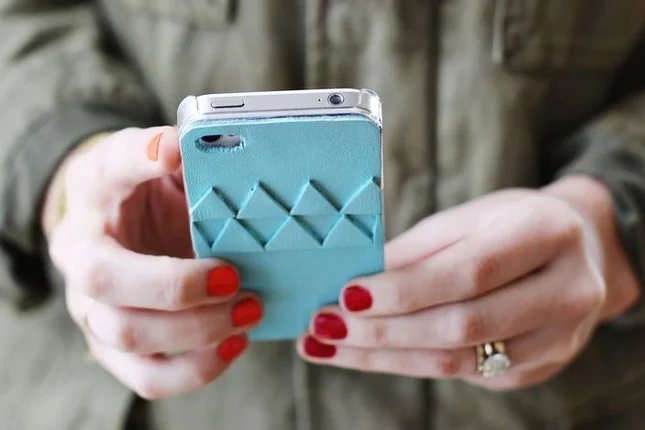 4. Geometric Leather Case: If you are rather organized, you will prefer something a little more geometric. Try this leather case with a touch of geometry. (via A Beautiful Mess)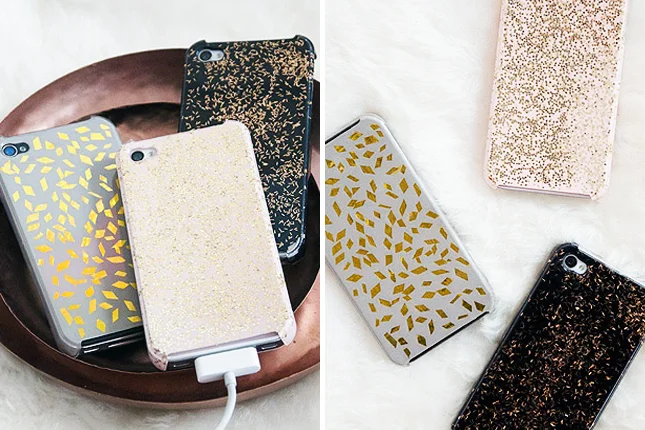 5. Repurposed Glitz Cases:  Mod Podge and your phone, with a touch of sparkle. (via Design Sponge)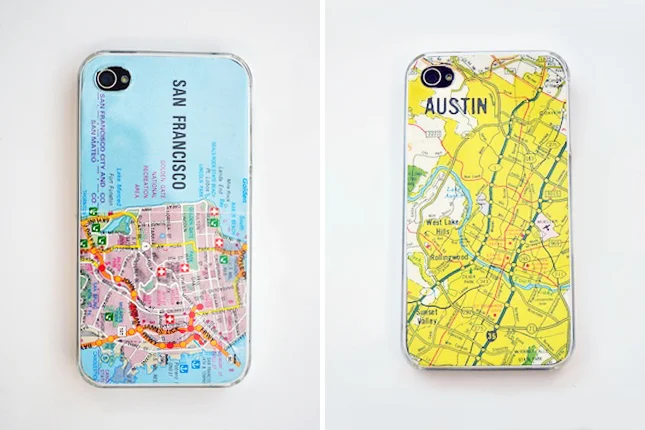 6. Map Cases: We love these map cases! Cut a map to size and place it under a transparent case. (via Maps Blog)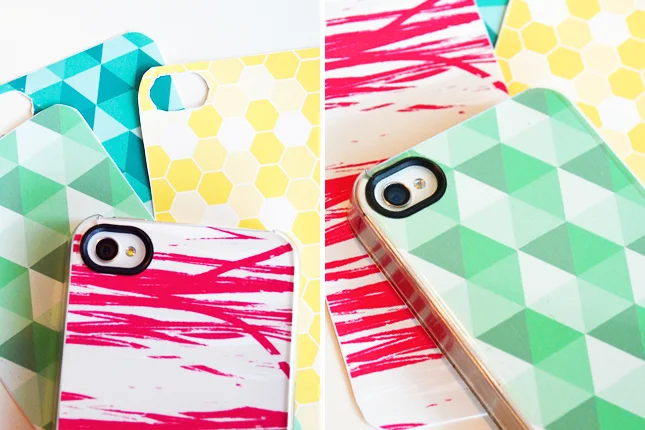 7. Geometric Printable Templates   Clear cases can also be filled with geometric patterns easy to print and change any time you desire. (via See That There)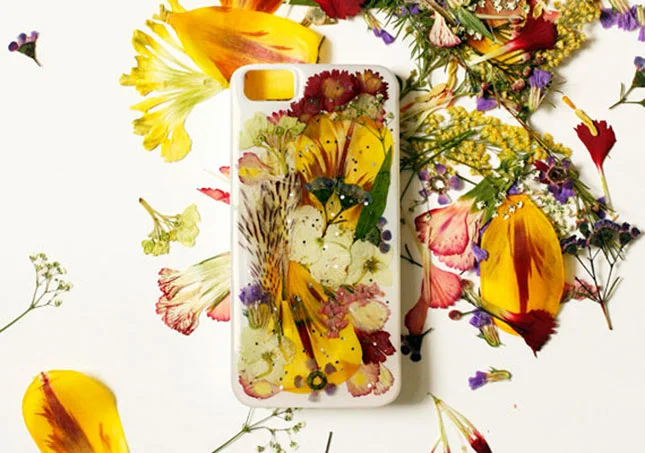 8. Pressed Flowers Case: Are you a romantic?Use pressed flowers, resin, and popsicle sticks to create this delicate flower case. (via The Etsy Blog)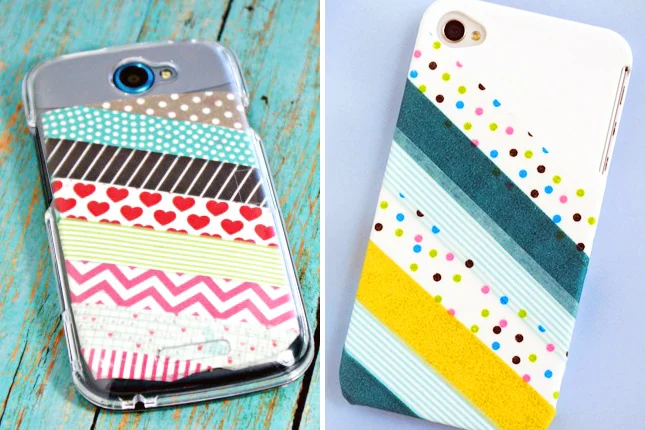 9. Washi Tape Case: Washi tape is so versatile, don't you agree? (via Clever Pink Pirate & Zakka Life)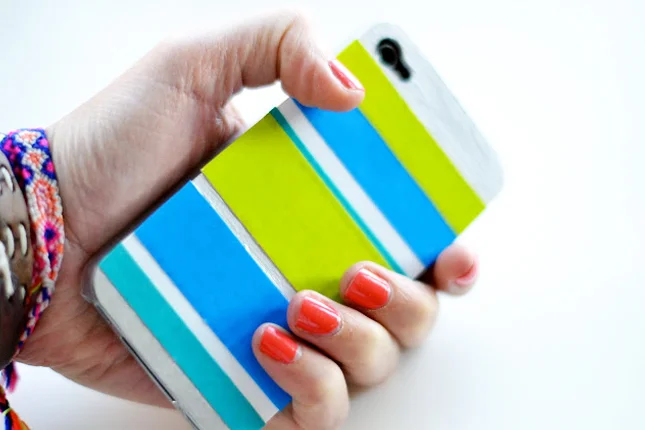 10. Duct Tape Case: Colorful duct tape is also a good choice when you want to decorate, well, almost anything.(via Color Me Blue Fashion)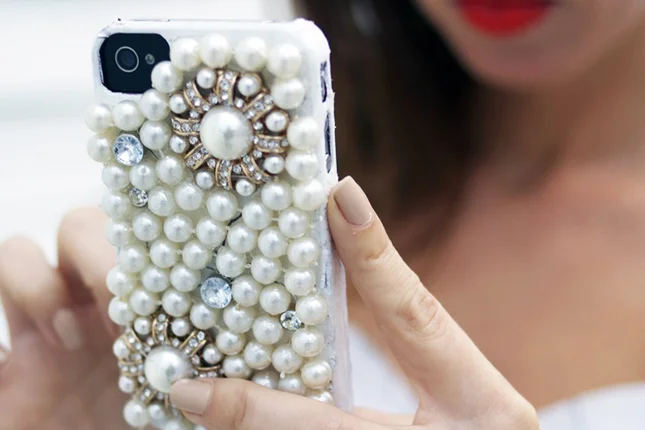 11. Pearl Case: This one is extremely girly. Perls on a phone case? It might work. (via Sydne Style)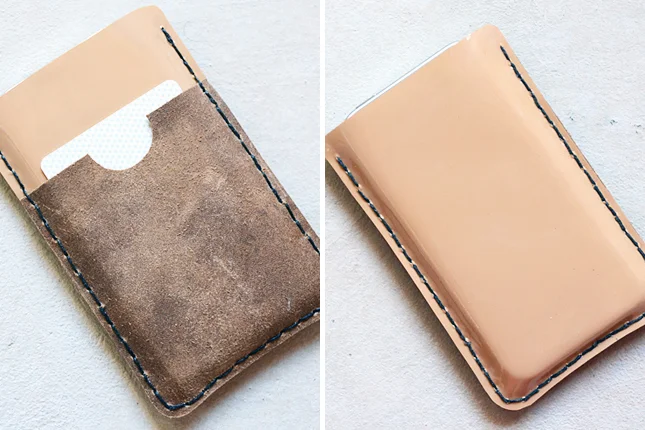 12. Leather Case: This leather case is a bit more serious and easy to stitch. (via Kojo Designs)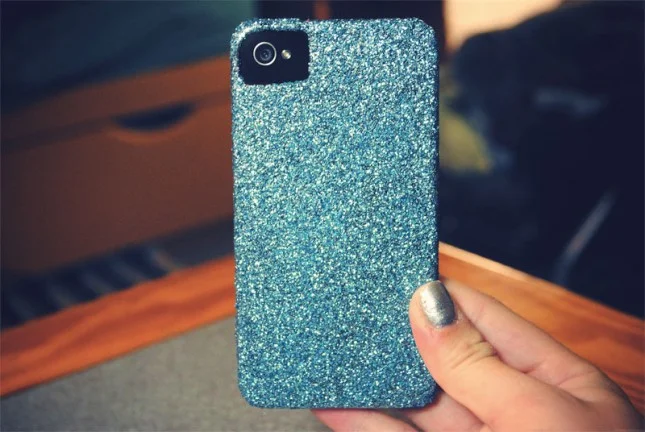 13. Glitter Case: Glitter is always in. (via Desire and Inspire)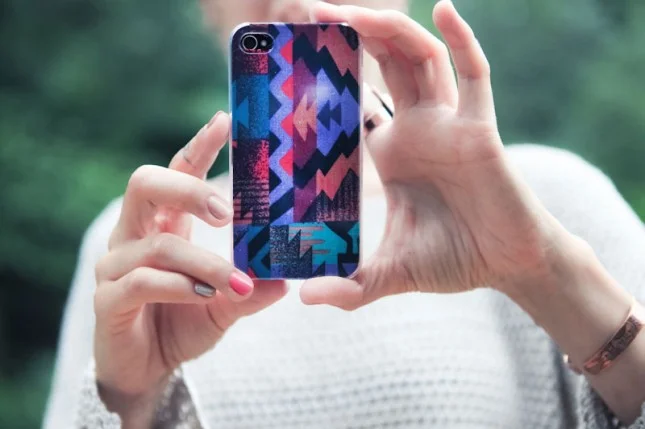 14. Fabric Case: Another clear case project, not using a fabric cut and place underneath.(via Boat People Boutique)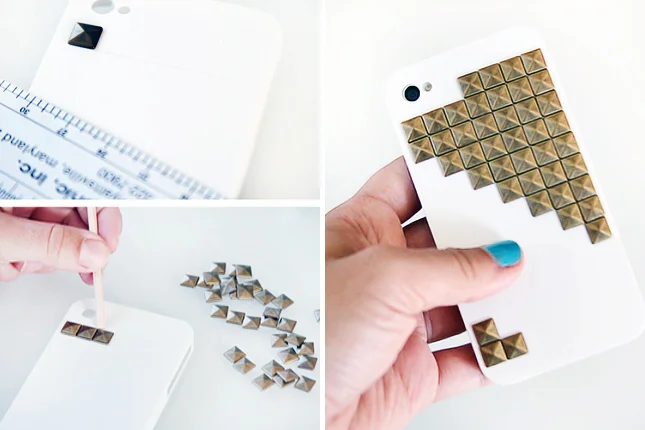 15. Gold Studded Case: And we're back to studs places in a geometric order. (via Juli Ann Art)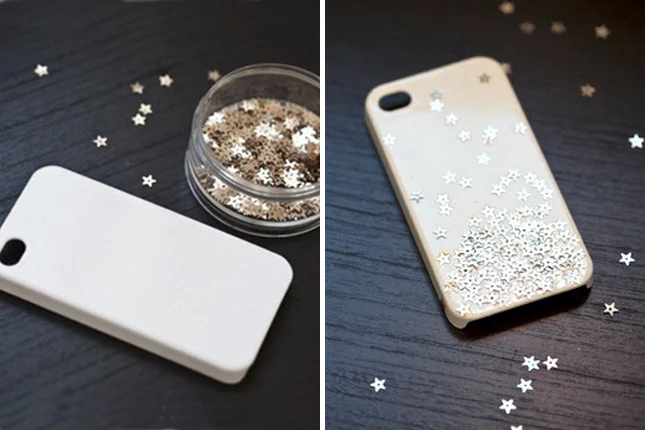 16. Starry Case: Use spray paint and glitter for this wonderful effect. (via Whimsey Box)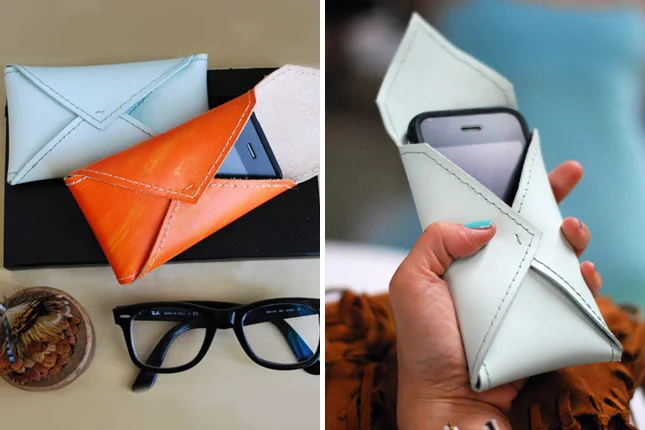 17. Leather Envelope Case: Use the tutorial and template to create this leather envelope. (via Design Sponge)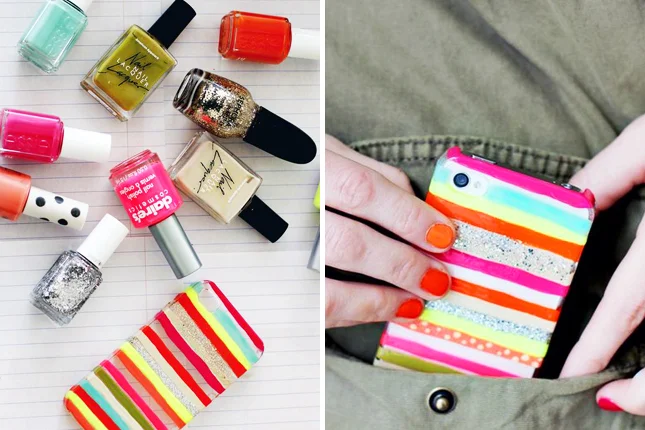 18. Nail Polish Stripes: Nail polish on your phone case? If you feel artistic, why not? (via A Beautiful Mess)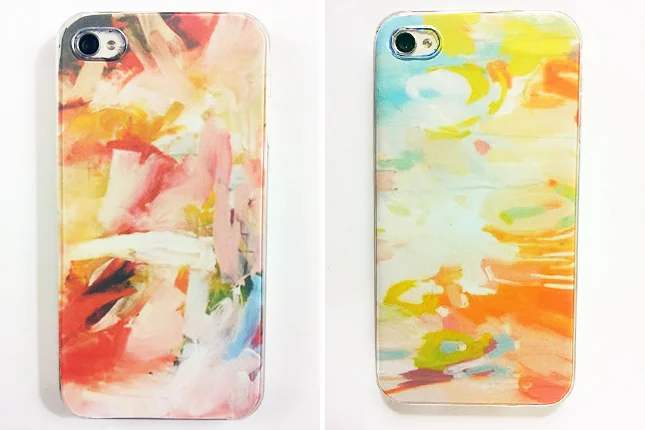 19. Impressionist Case: Water-coloring is so romantic and beautiful! Find some prints you love in this technique and add them to you clear case. (via B Soup)
20. Chevron + Doily Cut-Outs: Mod Podge, cut-outs and spray shellac to seal. (via Brit + Co.)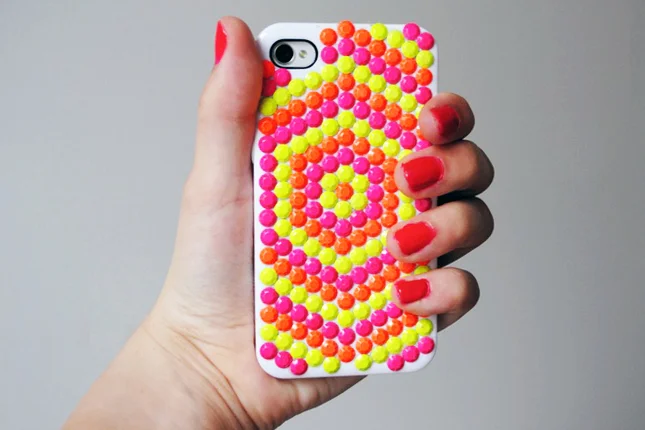 21. Neon Studded Case: Neon studs is quite a bold move but it will fit perfectly in summer.(via M&J Trimming Blog)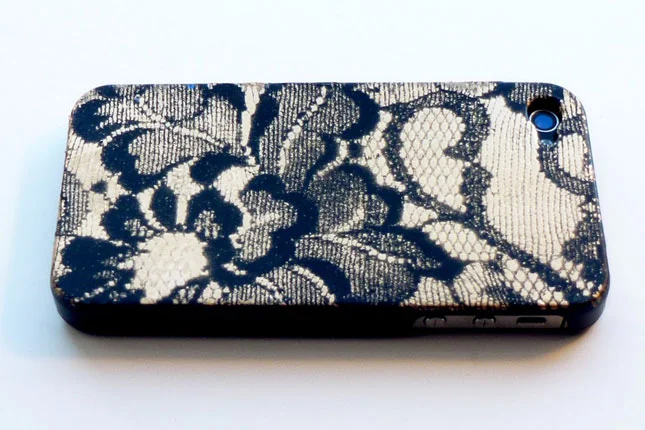 22. Spray Paint Lace Case: Using lace as a stencil is so easy and fun you will love it instantly. *Update: Melissa's blog is no longer live, but you can see the steps for creating this case on The Huffington Post. (via Look What Melissa Made)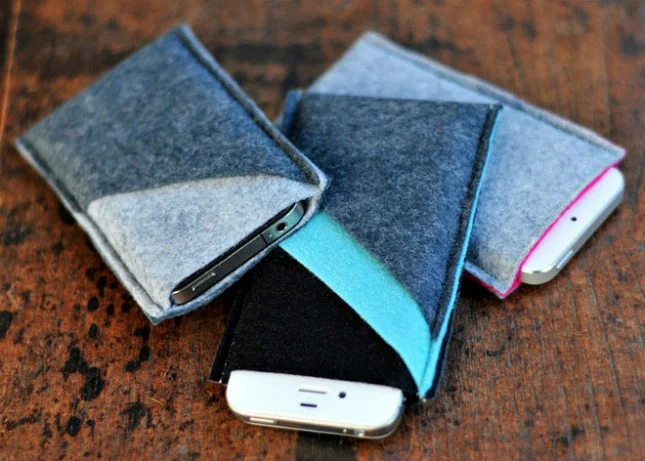 23. Wool Felt Sleeve: Make cozy wool sleeves for winter and add colorful details to brighten them up. (via Poppytalk)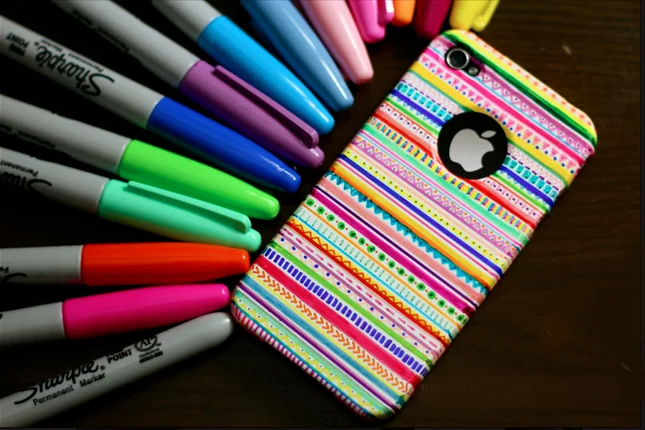 24. Sharpie Print: This project requires some drawing skill and precise hands but you will love the end result. (via Unexpected Expectations)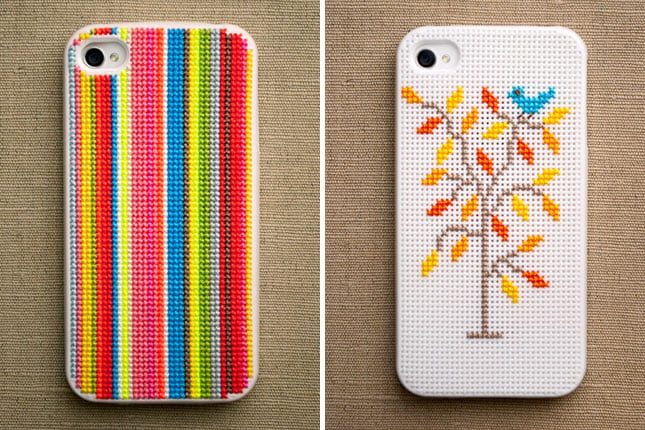 25. Cross Stitch Case: The last project is a kit helping you to create these wonderful traditional stitch cases. (via Amazon)
So, what do you think? Would you give DIY Phone Cases Projects a go? We would love to see your projects and opinions in the comment section below.
Related Articles