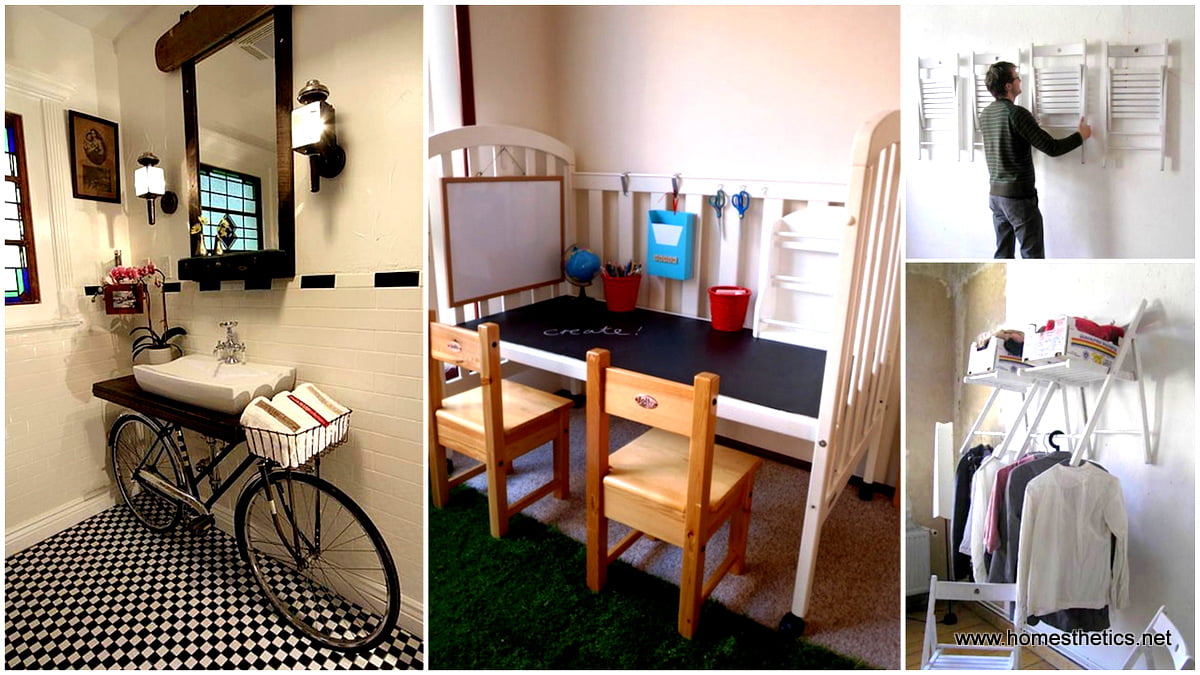 We are all passing through these uncertain times with a drop of care and insanity. We have to take our time to meditate, think and create anchors for ourselves and the ones around us. We have found DIY projects as being pieces of this anchor. By slowly upcycling and recycling as much as possible around us we strengthen our belief that small things do matter the most. We are shaping our small world as much as possible. Through simple backyard projects, DIY wall art projects,DIY furniture hacks and paper crafts alike we are becoming more of an individual than we were before. Different is good. Different is better. Be yourself and craft your way to happiness !
Smart and Creative DIY Furniture Hacks
# 1.Transform 2 Dining Room Chairs in a Bench
Upcycle a couple of dinning room chairs in cozy and beautiful indoor or outdoor benches with ease. If you don`t feel up to the task call a friend or just paint the pieces and refresh them with a new look. You can find more details  here.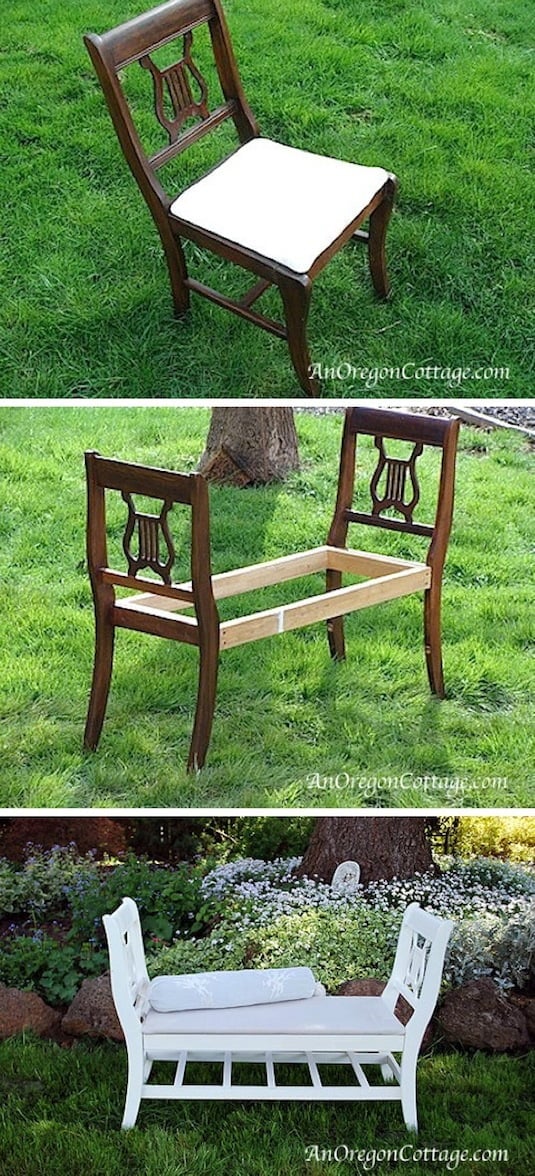 Source & Instructions: An Oregon Cottage