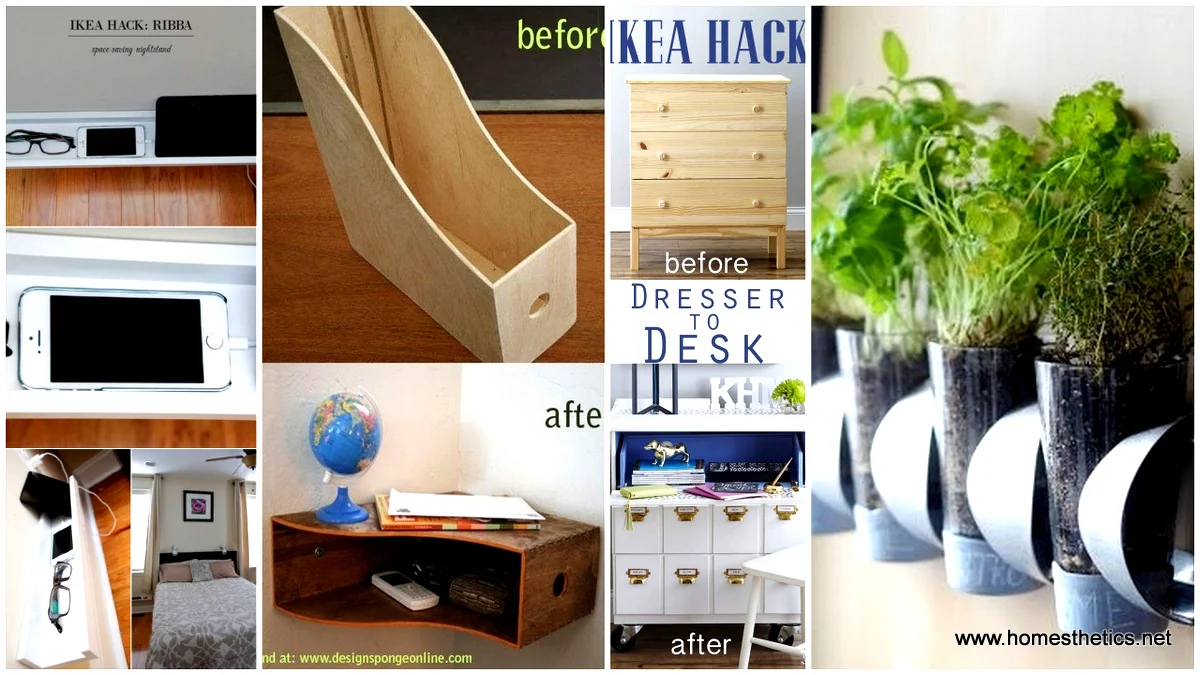 As much as we don't like to admit it, Ikea has become an important part of our life. Everyone owns at least one Ikea item, and we have been subdued by our consumerist society. However, we have come to get past this aspect we consider disagreeable and to look for unique methods and hacks of using Ikea items in a different manner than their initial purpose.
In the end, it's a matter of transforming something no longer useful into a piece that can serve another, better purpose in your home. Furniture transformation can be categorized, as appearance transformations using stencils, spray paints, and other techniques, or repurposing the pieces, as is the case in the gallery showcased below.
It is amazing how a simple repositioning of an item can turn its whole purpose upside down! We invite you to explore the gallery below and to think about new innovative ways you can repurpose your Ikea items before throwing the unnecessary pieces away.
Top Ikea Hacks You Should Know
1. a simple kid's closet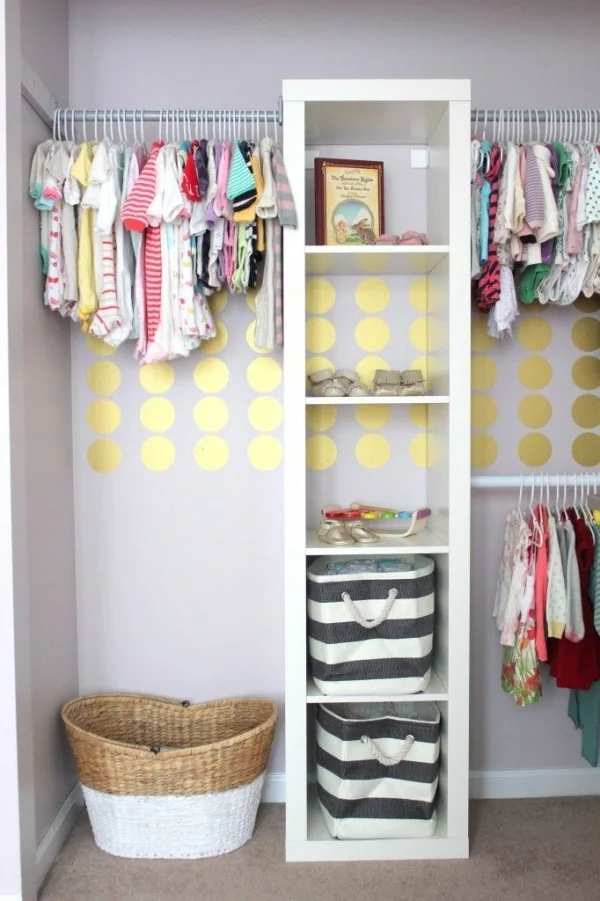 Use the Expedit bookcase to help you store your kid's clothes.
2. luxurious wall cabinet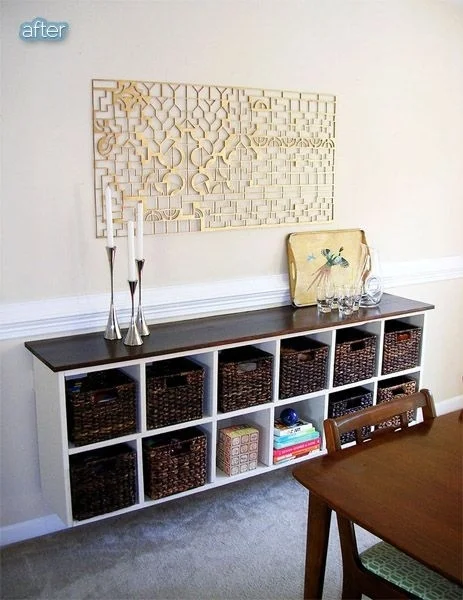 Fix a storage cube unit to the wall and top it with an expensive-looking surface.
3. brand new shelf idea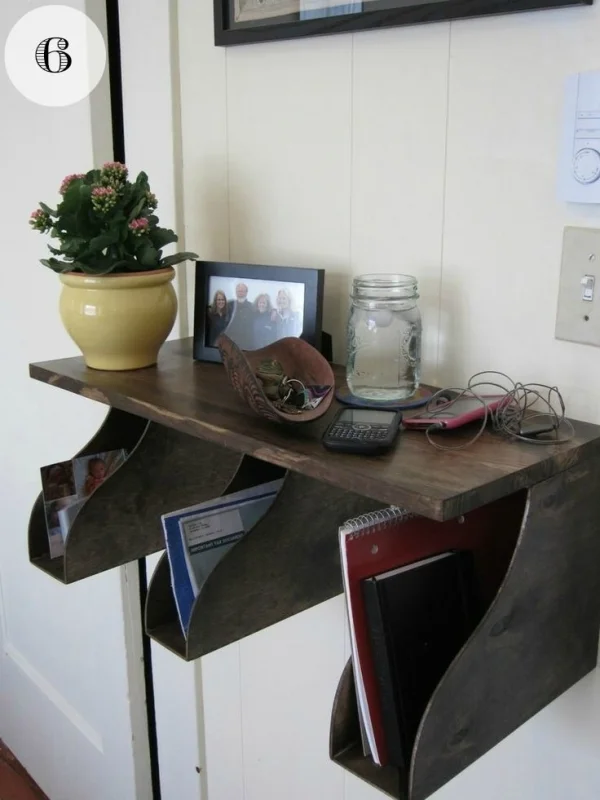 Magazine holders can be fixed to a shelf which after a painting or painting process will result in a perfect storage unit.
4. storing wrapping paper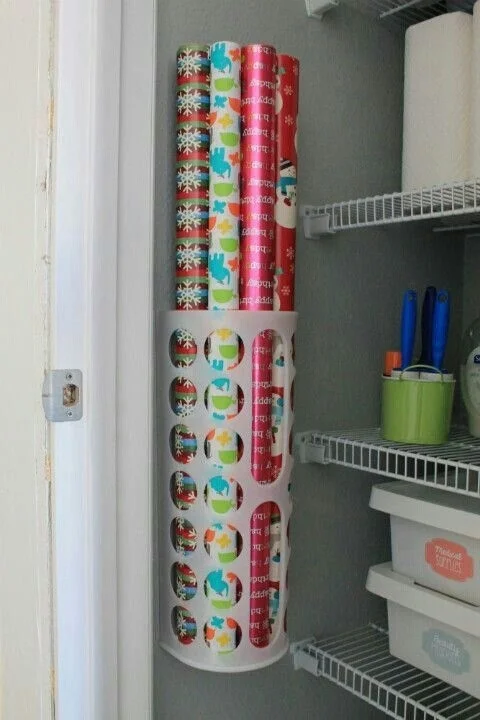 The carrier bag store was re-purposed brilliantly.
5. the cat tree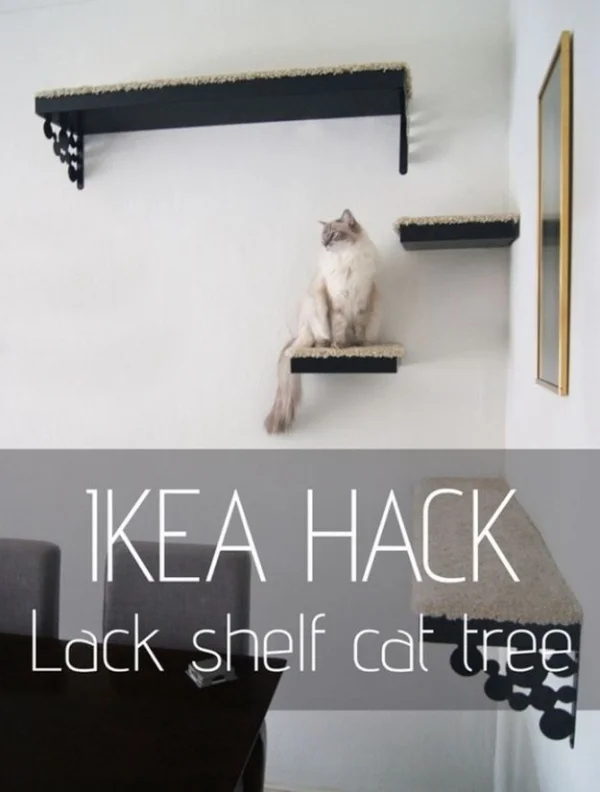 6. a bedside shelf from a magazine holder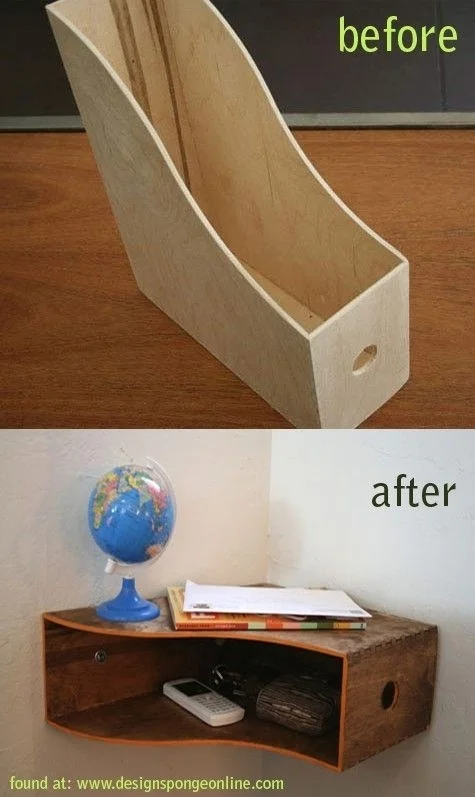 Using a magazine rack as a shelf can turn up to be very useful.
7. bathroom storage is always needed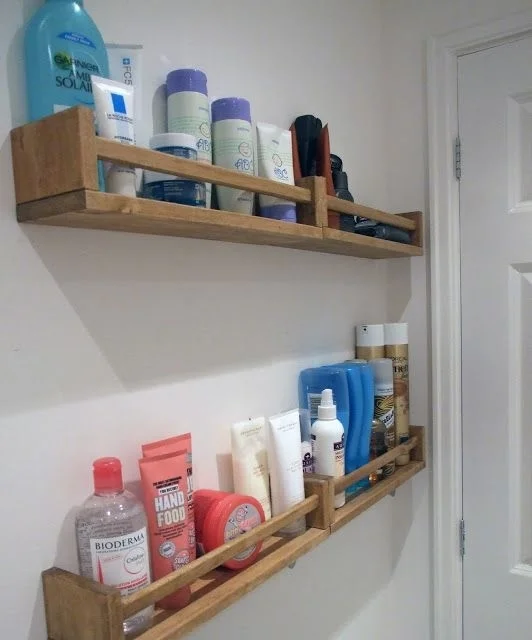 8. mudroom lockers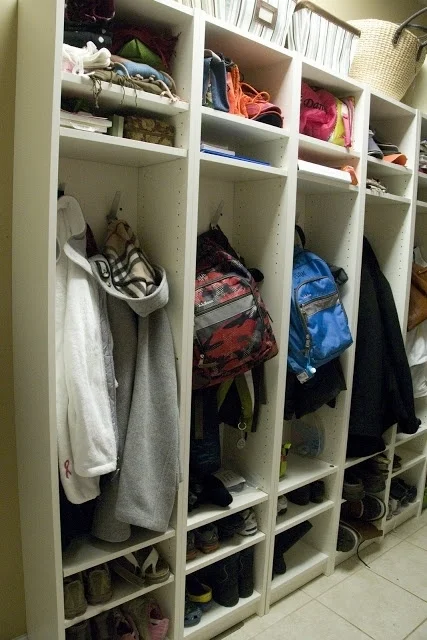 Ikea bookshelves have adjustable shelves so they serve perfectly this purpose.
9. another cat tree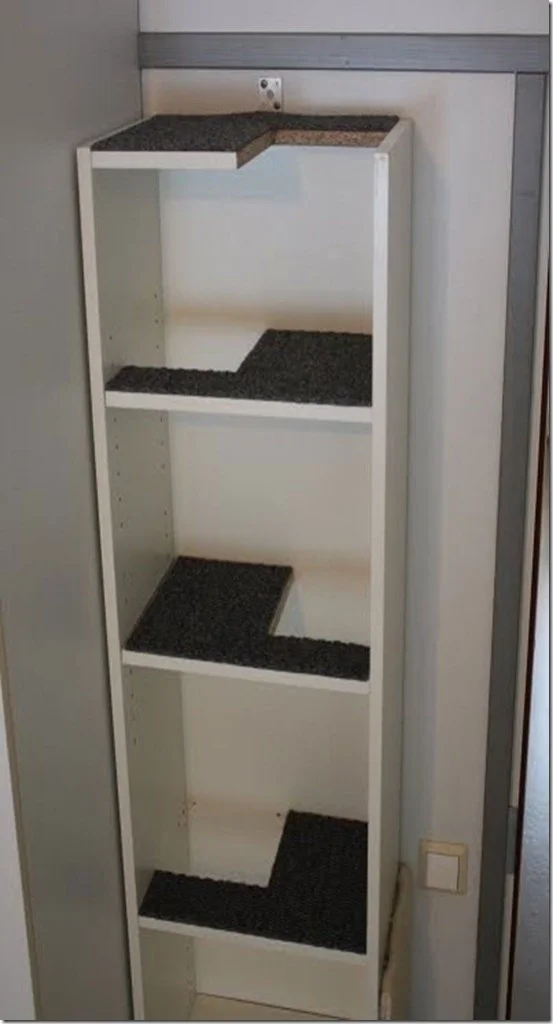 10. rolling desk from Ikea dresser

This might require some great DIY skill to transform a simple dresser into such an elegant piece.
11. diy kitchen booth Ikea hack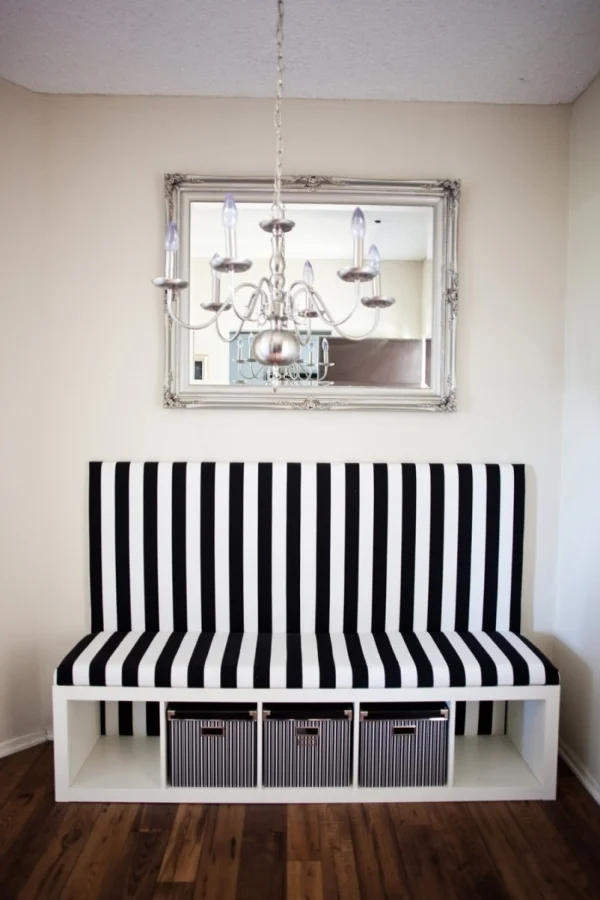 Another brilliant transformation of an Expedit bookcase.
12. cute baby storage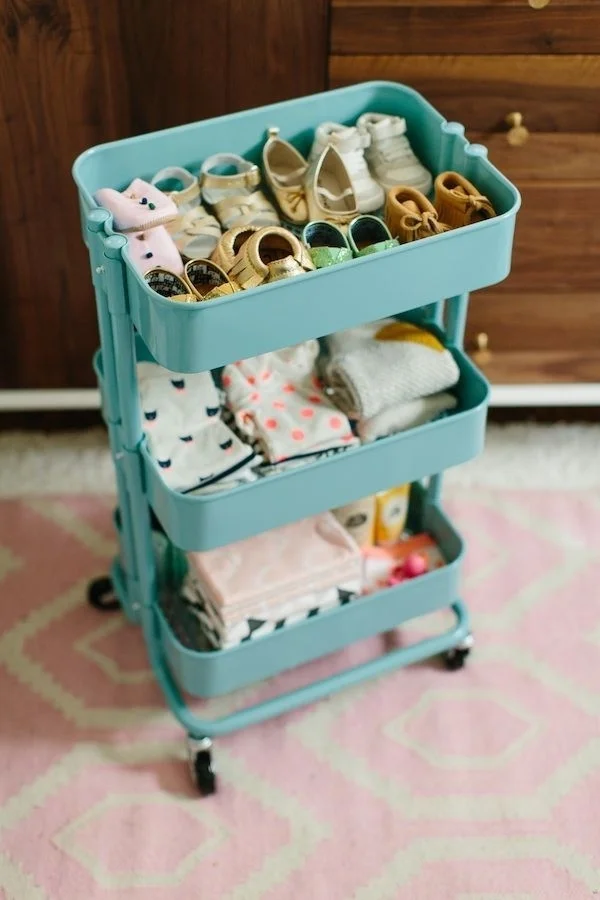 Source
The "Raskog" cart is so cute in turquoise.
13. upholstered ottomans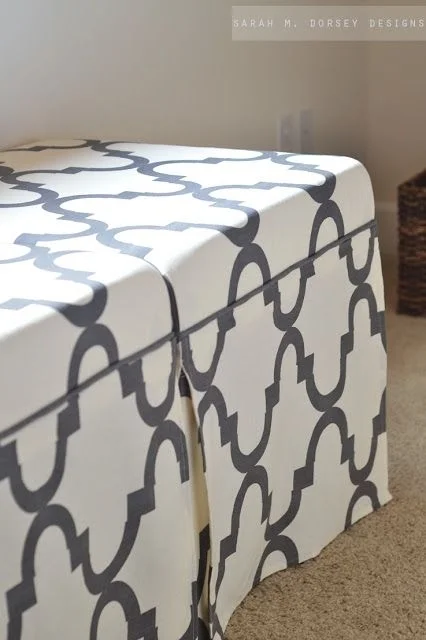 Turn a "Lack" table into an ottoman with different fabrics.
14. a rolling cabinet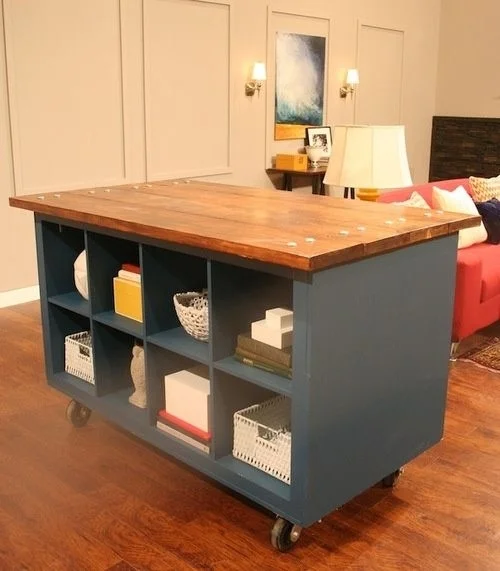 The Expedit has so many possible transformations.
15. the cloud lampshade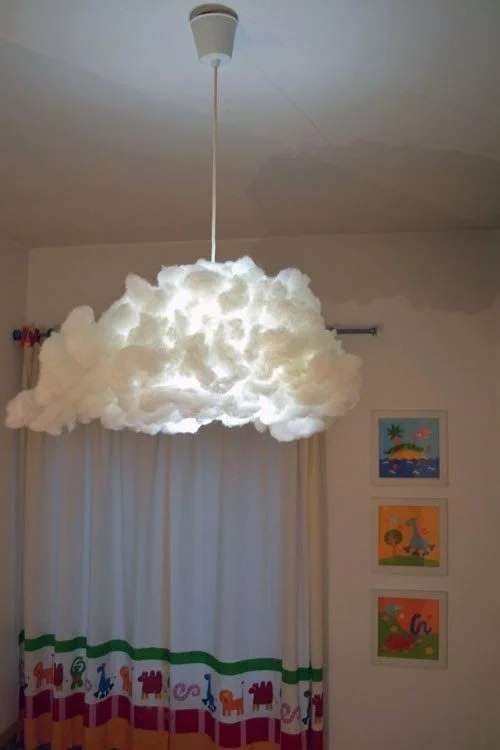 The "Varmluft" lampshade can be turned into a floating cloud.
16.always needed earring holder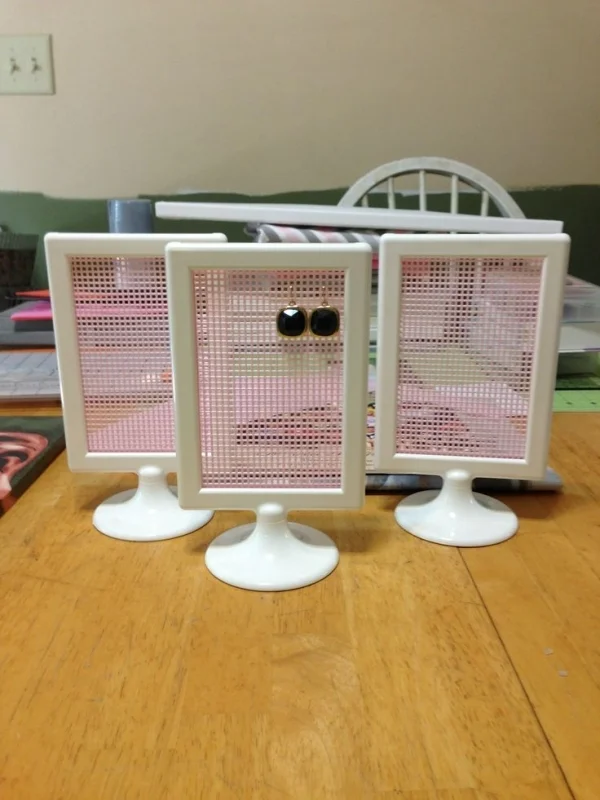 Craft webbing and the 99c frame makes this one of the cheapest Ikea hacks.
17.storage kitty litter box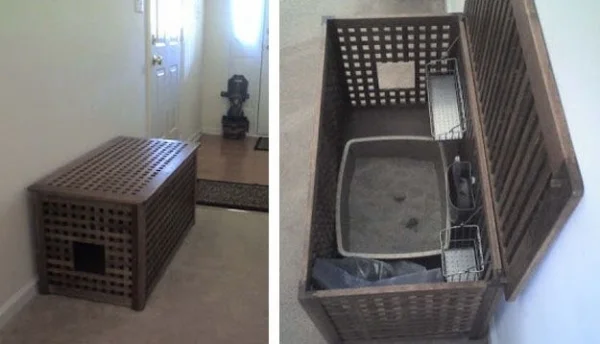 Ikea storage hamper for your cat's necessities.
18.adorable cloud shelves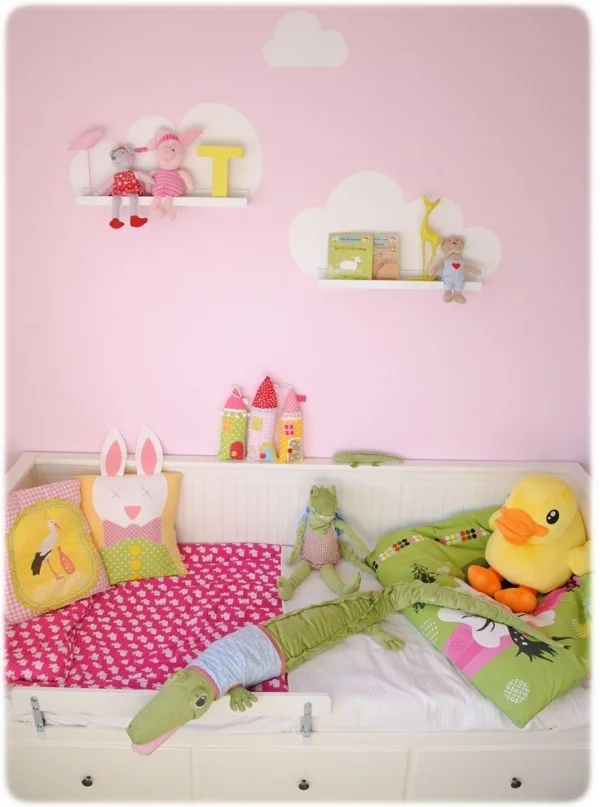 Paint the cloud and fix a length of Ribba picture edge for the shelf.
19. the perfect corner shelf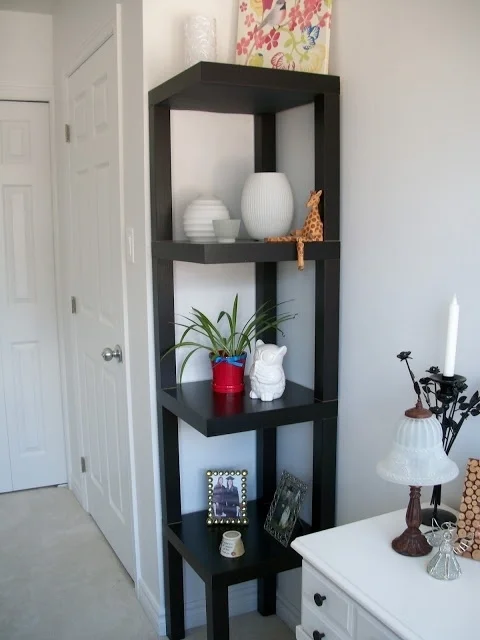 Four Lack tables stacked on top of each other serve as a perfect corner shelf.
20. the simple nightstand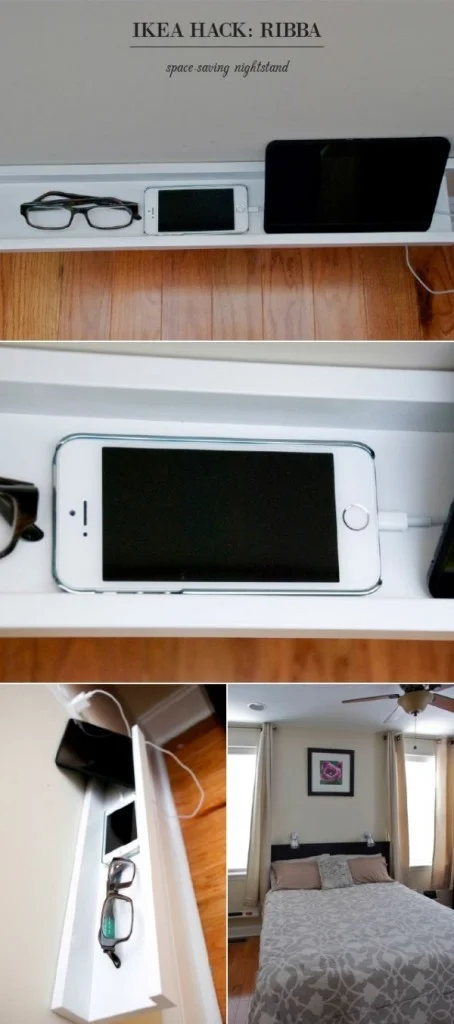 "Tibba" picture ledge transformed into a storage nightstand for all those small necessities.
21. a bar cart
Turn a table into a bar cart by adding wheels and an additional shelf.
22. kid's room bookshelves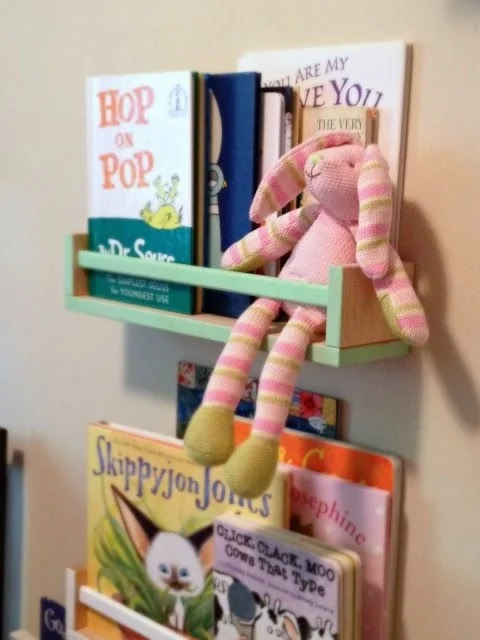 23. room dividers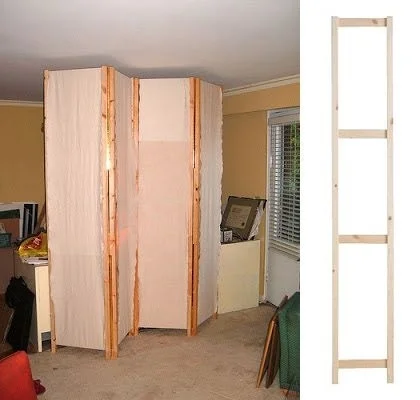 Four "Ikvar" side units, piano hinges, and some fabric.
24. toy car storage and display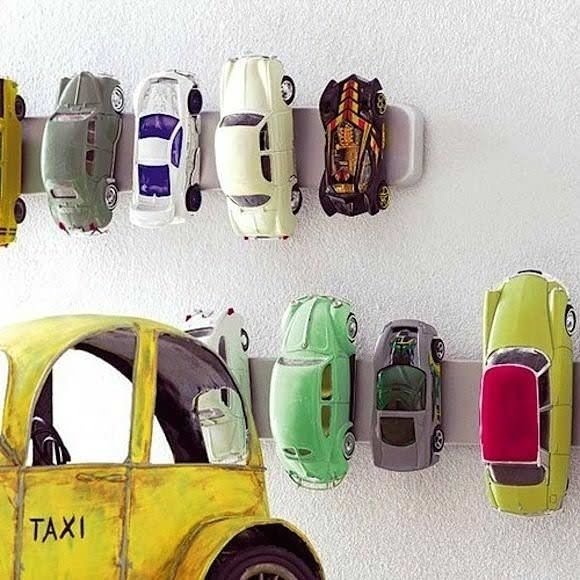 The "Grundtal" magnetic knife rack is put to good use.
25. a perfect small wardrobe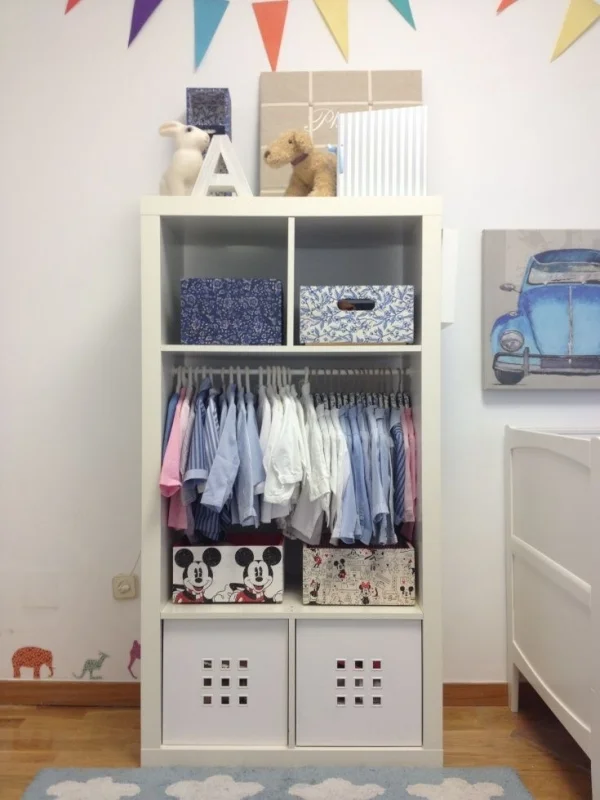 The Expedit again combined with "Lekman" boxes for the perfect wardrobe.
26.diy bench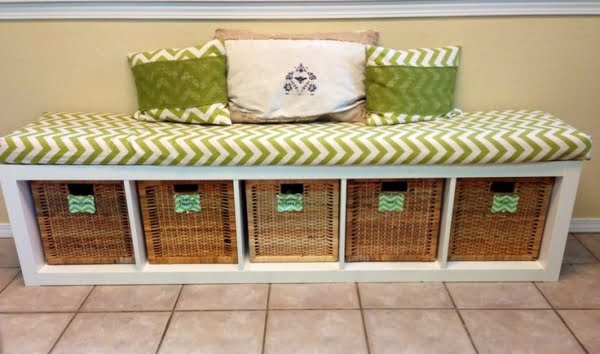 The bookcases from Ikea are so versatile!
27. the scented herb garden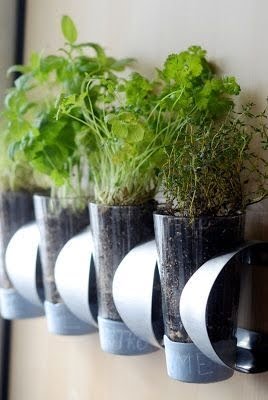 Ikea wine racks transformed into a herb garden
28. diy bed frame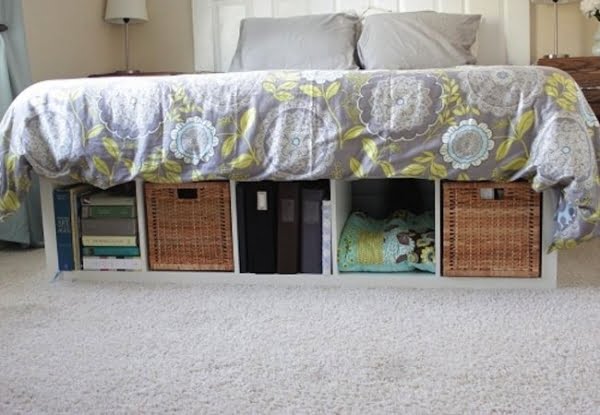 A bed made from bookcases? Why not?
29.faux library card catalog console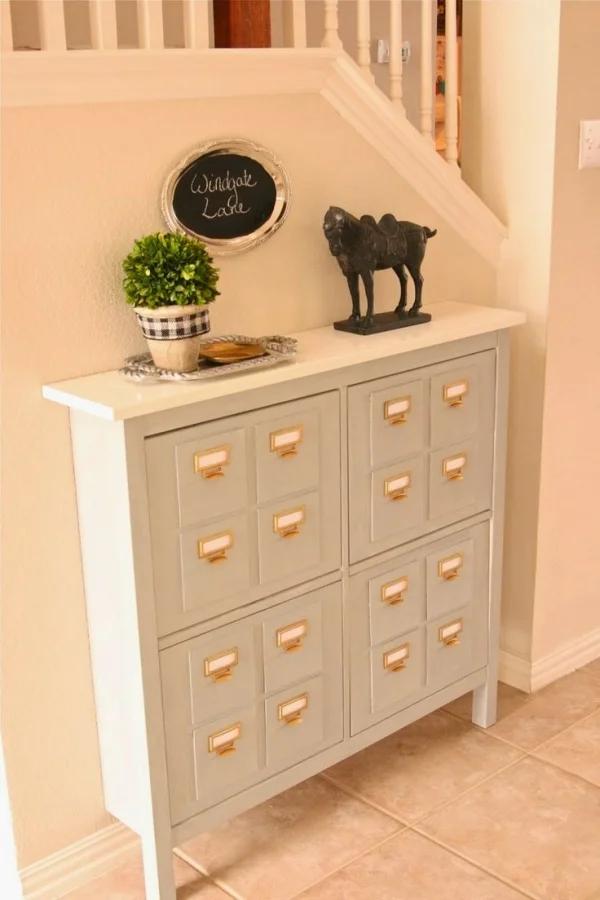 "Hemnes" shoe cabinet looks so elegant in the hallway!
30. cutting board storage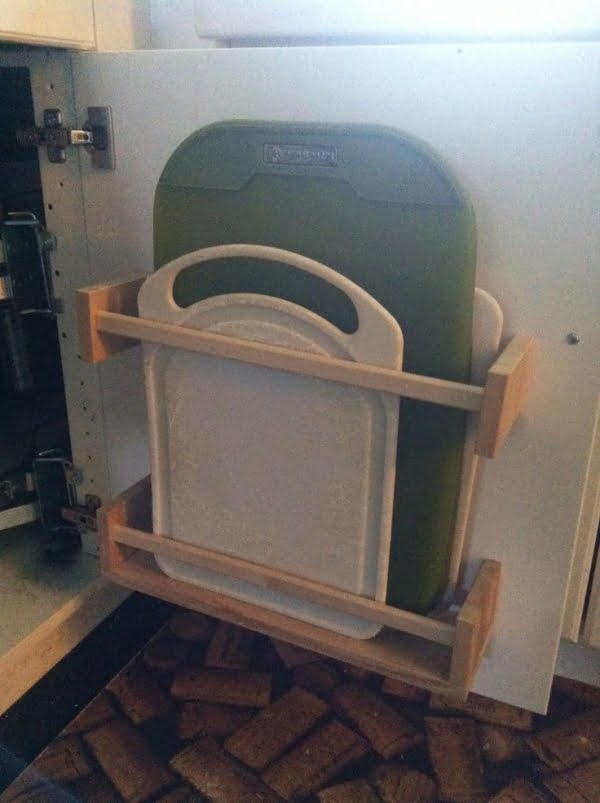 Spice racks to store cutting boards is such a clever hack!
31. kid's closet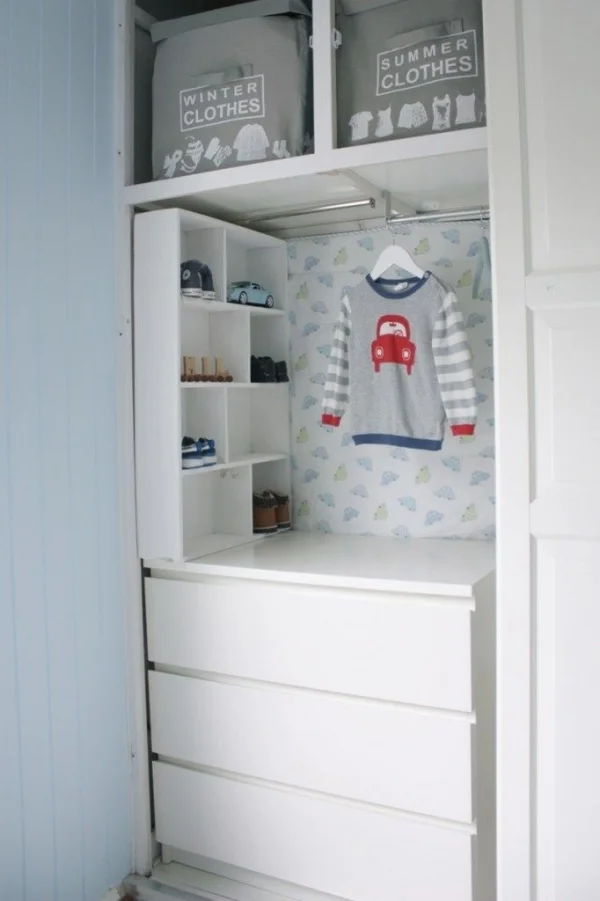 Bits and pieces of Ikea furniture are put together.
32. and again cats-a cat house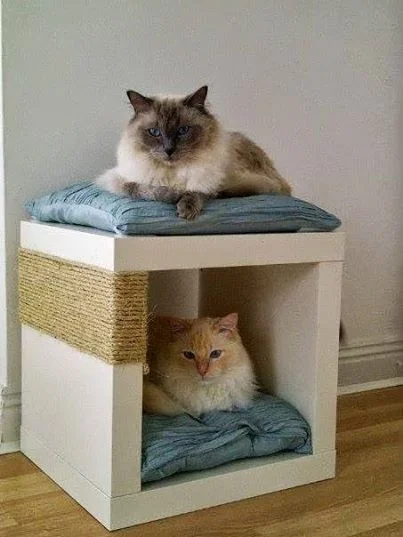 33. modern console table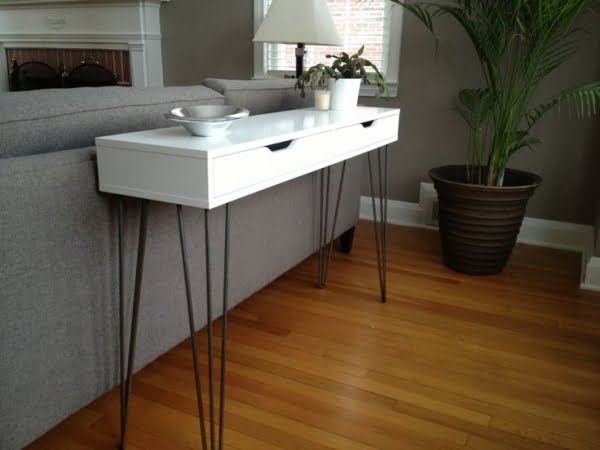 The "Ekby Alex" shelf can serve as a console with the addition of hairpin legs.
Related Articles
19 Different Types of Mid-Century Modern Furniture
Unusual and Bizarre Furniture Designs You Have Ever Seen