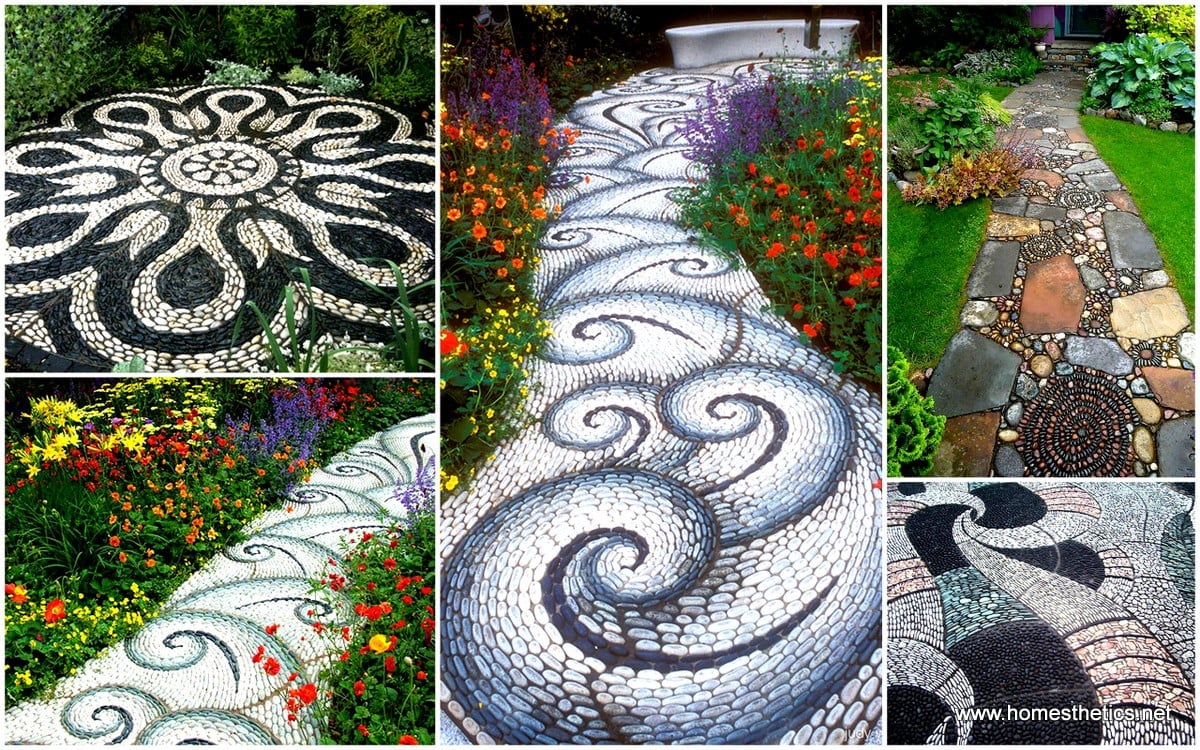 If you are one of the few that invest his time into a mesmerizing backyard garden you will surely love this extraordinary selection of DIY Pebble Paths. 15 magical paths have been hand picked, each better than the one before, each more detailed and more spectacular than the other one. These designs have been born through a lot of work, a whole lot of time and attention to details.
Each of these pieces should serve you well, feeding your imagination and encouraging you to start your own DIY pebble path project into your own garden. The designs showcased below have been created by using river stones carefully categorized into colors and sizes. You can only imagine the amount of work invested into such a grand design. It is only natural though to increase the aesthetic values of the nature you shelter in your backyard as much as possible so it`s always worth the effort.
Photo Courtesy Judy White
Photo Courtesy themosaicman
Photo Courtesy Claire Ashman
Photo Courtesy unknown
Photo Courtesy lorifeger.hubpages.com
Photo Courtesy pebbleandcomosaics.com
Photo Courtesy Chuck Domitrovich
Photo Courtesy Scott Weber
Photo Courtesy Sarah Garner
Photo Courtesy Jeffrey Bale
Photo Courtesy Jeffrey Bale
Photo Courtesy Jeffrey Bale
Photo Courtesy unknown
What do you think about these fascinating DIY Pebble Paths? Would you invest the time and effort into a DIY project that would have this at the end? We would love to hear your opinion in the comment section below.
Related Articles