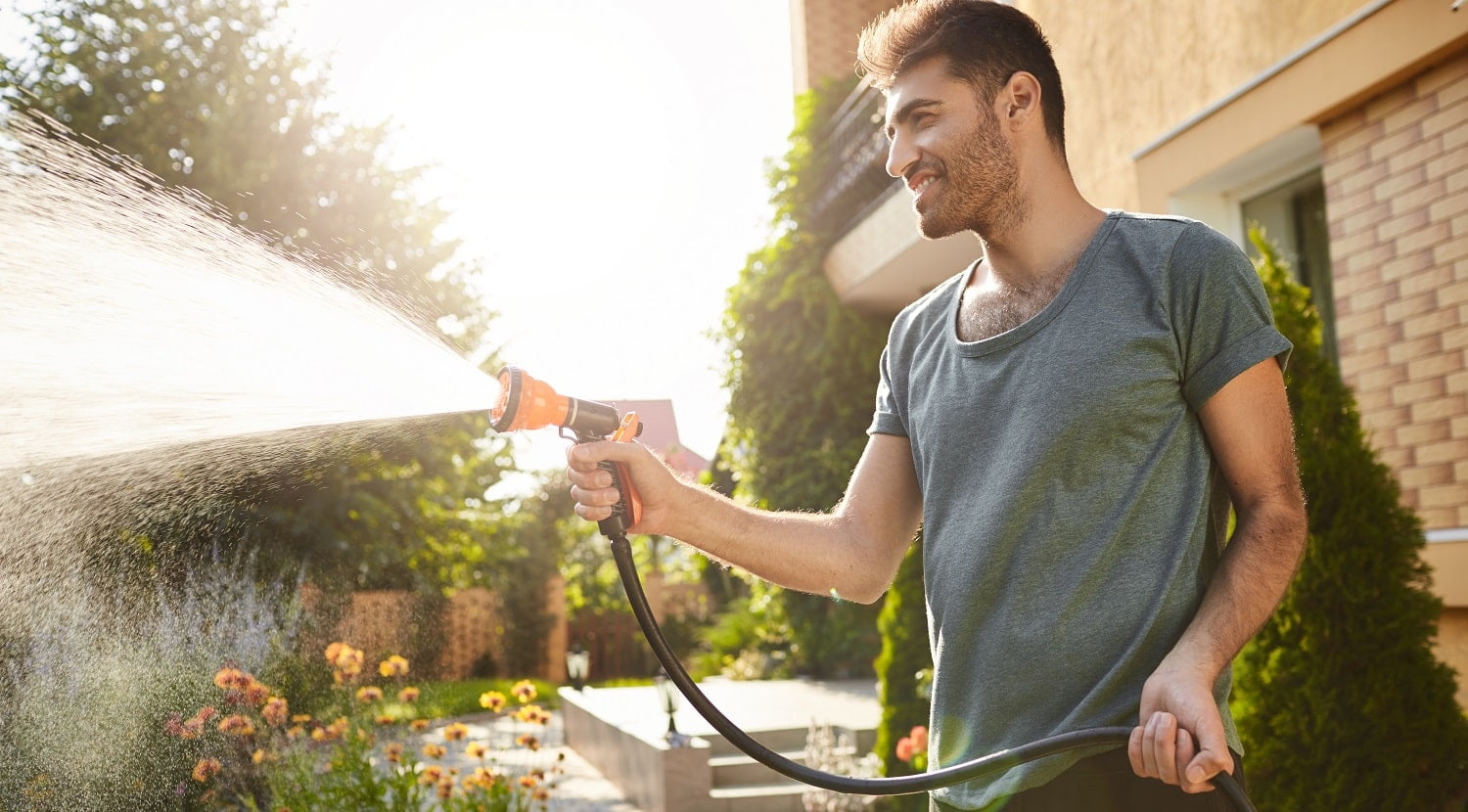 Does the clumsy pile of hose in the corner of your garden bother you? Then it is time to shift to a neat and organized look, the best automatic garden hose reel is here to help!
With the perfect automatic garden hose reel, you can make sure that the hose is appropriately winded up and stored neatly without any extra effort. It will save you from winding it manually and help you clean the ground and keep the vegetation growing.
When we got an automatic hose reel, it gave us a hassle-free experience in taking care of our lawn while enhancing the ambiance. The hose retracts itself and snugly fits inside the reel.
But when we set out to purchase it, we found multiple choices in the market, and choosing one was rather challenging.
To save you from that hassle, this comprehensive and unbiased list of 10 excellent options has been curated. We have also included a buyer's guide to help you choose the right one for your needs.
So, without further ado, let's get down to business!
Top Automatic Garden Hose Reels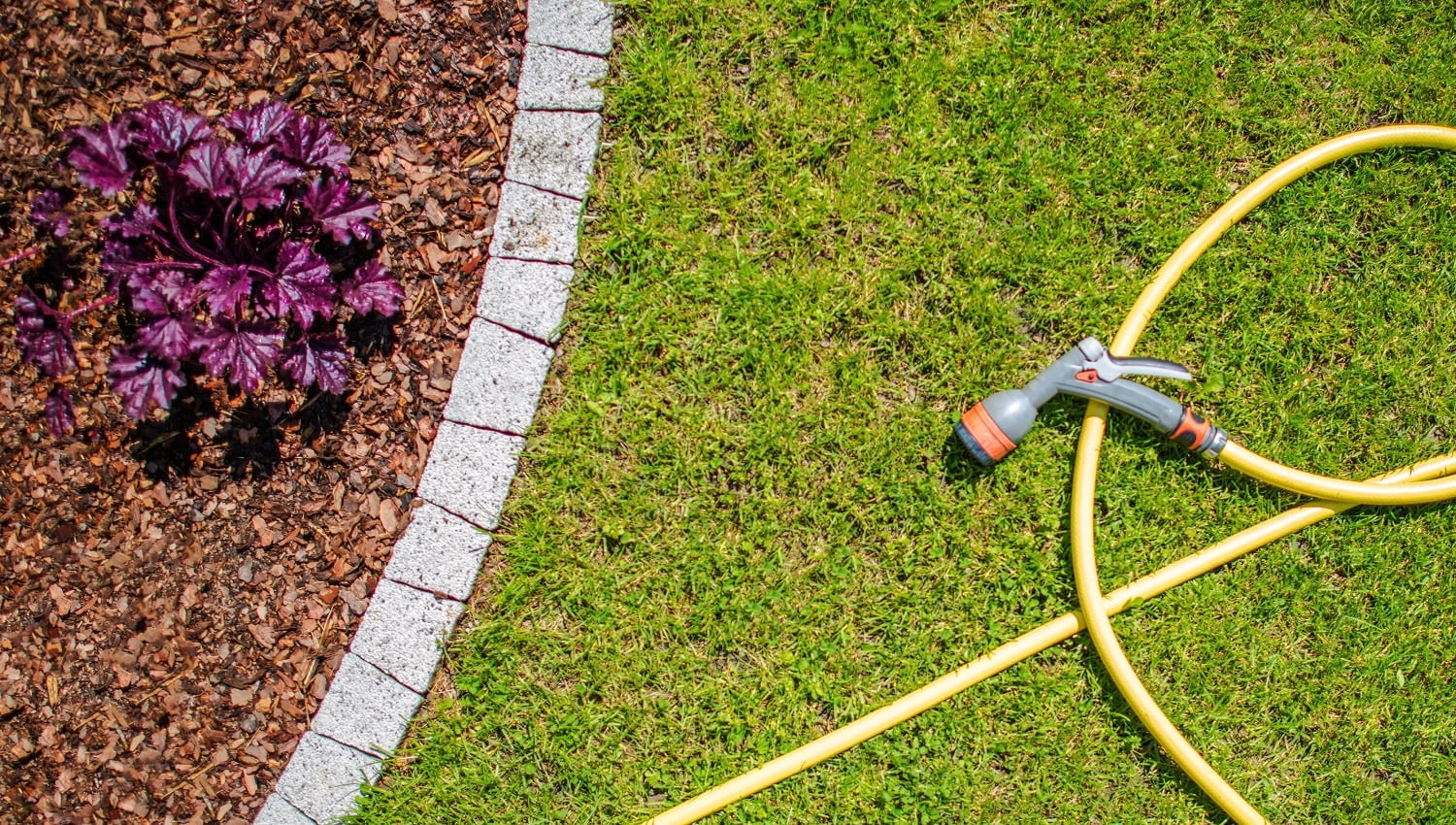 If you are looking for a high-quality reel that's known for its unparalleled performance, the Gardena 8024 Retractable Hose Reel is the perfect choice. A gentle tug will help you unwind it, and an adequate 115-feet capacity will help you reach all the plants.
Why Did We Like It?
One of its fantastic features is the wall bracket, which provides space for storing the nozzles, sprayers, and wash brushes together. We could access them all at once, which saved a lot of time in the long run.
Coming to the ease of storage, it can be rolled into a box that can then be folded against the wall. This will help you save a lot of space in the process. The box can also be moved 180 degrees if needed, and it will prevent kinking of the hose.
Further, there is an anti-drip device that will prevent dripping or any kind of leakage while operating. It also eliminates water leakage while transporting the box from one place to another.
Additionally, an integrated steel spring helps in rolling up the pipe automatically. There is no twisting or tangling of the hose while it retracts.
Overall, we found this to be a very beneficial equipment, and this kit includes all the extra parts needed to assemble and use the hose.
What Could've Been Better?
We faced some minor issues with the retraction of our hose, and tried reaching out to the customer service multiple times. They weren't very helpful, and we ended up doing some research and fixing it ourselves. The problem wasn't too significant, but we would've preferred getting some help from the customer service team.
Pros
No bending over or cranking required

Prevents tangling of the hose

Wall brackets and plugs included

Anti-drip device
Cons
Inefficient customer service
Sale
Are you looking for a hose reel that will match the decor of your lawn? The Suncast Resin CPLSMW200  Reel will fit very well and provide you with a neat and clean look. We loved the attractive pattern as well as the long hose capacity.
Why Did We Like It?
The Slide-Trak guide helps a lot in winding and unwinding the hose and ensures there is no kinking. A crank handle which is present on the side will help you with the process.
Further, we loved the strong resin body, which can withstand all kinds of temperature while keeping the hose safe inside. It has an attractive design that provides for a clutter-free experience and keeps the hose entirely covered. Also, this reel is tightly sealed, and the reinforced system prevents any water leakage. 
Besides, the lid is designed to stay up while you unload or store the hose, and this provides a truly hassle-free experience.
Having a 225-feet length capacity, this hose reel is the most excellent solution for large backyards and lawns. It will help you reach narrow spaces with ease, and you can look forward to a healthy kitchen garden or front porch.
What Could've Been Better?
It is indeed one of the most attractive equipment in this list, and hence, you can expect it to have a higher price. An average homeowner may not find it to be affordable, but again, if you have the liberty to shell out some more bucks, we would recommend this.
Pros
Prevents water leakage

Stay-up lid for easy storage

Attractive design

Comes fully assembled
Sale
It should come as no surprise that this is one of our top recommendations, given how it's known to have some of the best features in the market. The Giraffe Hose Reel is an exceptional pick with its premium quality impact-resistant body made of polypropylene. With high-quality brass used to make the fittings, it is bound to please you with its performance.
Why Did We Like It?
One of this device's best features has to be the slow rewind system. It will ensure that the hose retracts at minimum speed and does not hurt kids or pets it its way. You will not have to be putting any physical pressure to make it withdraw. With the automatic rewind feature, it will roll back correctly without any help, and will leave no parts hanging out.
Additionally fitted with an auto-track system, the guide will ensure that the hose is distributed evenly and no parts tangle or get on top of each other.
Besides this, this unit is very easy to install and can be transported immediately when needed. It has a quick-release mount with screws that need to be fixed. Just fix the screws and you are done! The mounting hardware is very sturdy and will keep the hose reel in place.
What Could've Been Better?
We loved its performance but would have been happier if the hose capacity was more. It can hold hoses up to 90 feet long, which will cover a small garden entirely but may not be suitable for bigger spaces. But since this does not affect the overall performance, we will not be holding it against the other brilliant features.
Pros
Slow return system

Can be locked at any length

Suitable with all-weather conditions

Quick-release mounting system
Cons
Not compatible with longer hoses
If you are looking for premium quality, the TACKLIFE Wall Mounted Retractable Hose Reel will bring you absolute satisfaction with its remarkable design and performance. Use it to give your pets a fun shower, or water the plants and wash your car easily. We have even used it to clean the ground, and it worked perfectly.
Why Did We Like It?
A vital part of this product is the 7 patterns hose nozzle, which will let you adjust the water flow according to your needs. You can choose to simply spray at low speed or choose rain-like spray for broader coverage. The options vary and will help you deal with all kinds of vegetation.
Additionally, you can easily use it around pets and kids as it will not harm any of them while retracting. It winds slowly and will not cause your kids or pets to trip because of it.
Also, it comes with a single handle that will let you lift and move the hose when needed without the mounting bracket.
We will also have to mention the customer service, which was very satisfactory. We had called them regarding a small issue, and they immediately solved it. The best part was the absence of waiting time, as we got connected instantly.
What Could've Been Better?
While it functions really well, we will recommend you to handle with care. Do not pull it too hard or try to retract it faster. This will only lead to overlapping, and the product was not made to face rough handling. Handle it gently, and there should be no problems at all.
Pros
It takes 12-15 seconds to retract

Safe for children and pets

Coils back evenly

Any length lock design
Are you tired of your messy coiled hose lying in front of the house? The Wasser Vela Garden Retractable Reel will help you take care of that. It is time to store the pipe inside an attractive reel, which will enhance the look of your porch.
Why Did We Like It?
We loved the multi-pattern spray nozzle, which let us shift between different modes for the perfect spray. Adding to the benefits is the mounting bracket which allows 180-degree swivel. Hence, you can easily reach all around the garden without any kinking issues.
The spring inside is very flexible and sturdy and will make sure the hose pulls back effortlessly once you are done with the work at hand. An additional guide will help distribute the hose properly so that there is no overlapping. Only make sure that the water is sprayed, and the pipe is empty before retracting. 
It also has a locking mechanism that is needed to lock the hose at a certain length. Kids will be able to handle it easily too. Once you are done, just tug on it, and it will begin reeling back.
Coming to the capacity, you can choose among 25 feet, 50 feet, and 75 feet and buy the one which fits best.
What Could've Been Better?
We found that the product could not withstand freezing temperatures. The company already warns you regarding that, and it is best to store the hose reel inside your house during winter months. So, if you live in a place with very low temperatures all year round, this may not be suitable.
Pros
6 patterns plastic pistol nozzle

Locking mechanism included

Powerful spring for retraction

Sturdy mounting bracket
Cons
Cannot withstand very cold temperatures
We are now halfway into the list, and the next product that we are going to talk about is a perfect combination of functionality and user-friendliness. The RL Flo-Master 65HR8 Retractable Hose Reel is a versatile option and will give you a host of benefits. Read on to find out more about them.
Why Did We Like It?
The 8 patterns nozzle system worked excellently well, and it included a shower, cone, flat, mist, soaker, triangle, jet, and center mode. Choose the one which fits your garden the best and you should have a flawless experience.
Adding to it, the capacity is 65 feet and it can hold hoses with a diameter of ⅝ inch. Hence, it works well for small gardens. With a 180-degree swivel, you can quickly move around without kinking.
An automatic Smart Trak guide will further help the hose make its way inside the reel smoothly. It prevents overlapping and will ensure that it is evenly distributed.
This reel also has a stopper, which has the capacity to hold it in place at any specific length.
Overall, this worked very well for us, and we admired the spring-loaded product for the easy and slow automatic retracting capability. It comes at an affordable price, too, and will not make a hole in your pockets.
What Could've Been Better?
This product will work great if you use it occasionally, but if you want one for regular use, this may not be a suitable option. On reading numerous customer reviews, we found that the hose reel tends to malfunction if used too much. We had to get a plastic part replaced after 4 months of using it constantly.
Pros
No overlapping while retracting

Has a carrying handle

65-feet hose capacity

8-pattern nozzle system
Cons
Not meant for heavy usage
Sale
Gardena is well-known for its supreme quality, and this Retractable 8055 Reel lives up to its reputation. We loved the auto-reeling mechanism, which was extremely smooth and combined with a great nozzle, it worked fabulously. Our garden plants have started blossoming, thanks to this.
Why Did We Like It?
One major attribute that we really liked is the ease of storage. We know how difficult it may get to find all the needed parts and then start working. But this reel provides you with ample space to store the nozzles, sprayers, and wash brushes along with the hose. Now, you will never be losing any of them.
Additionally, it can be used in all weather conditions. The body is protected from frost and will survive snow too. But in case you want to store it inside during winter, you can easily do so. This hose reel can be simply taken off the mount and moved indoors with the help of a handle provided on top. 
Besides this, the unit has an anti-drip device attached, which prevents any form of dripping and leakage. Remove the hose from the tap after you are done and immediately connect it to this device. It will prevent spilling while in place or while transporting.
What Could've Been Better?
We found that the mounting bracket was coming off after a few days because of the load on it. So, we decided to give it extra support with the help of a plank. On doing this, the bracket stood firmly, and we have not faced any other issues after this.
Pros
Bending or cranking is prevented

Wall bracket, screws, wall plugs included

Has an anti-drip device

Frost protection
Cons
Mounting bracket needs extra support
Sale
With a 100-foot capacity, the Suncast Powerwind 12 Volt Automatic Reel will impress you with their battery-operated retracting ability. You can auto-reel a hose in 30 seconds, making sure that kids or pets are not hurt during this process. Easily rewind by pushing on a pedal.
Why Did We Like It?
The battery is very powerful and you will not have to worry about recharging it for almost a month. It will last through 20 uses easily. Some customers have even said that it lasted them throughout the summer on one single charge. So, the battery capacity surely makes a mark here!
Coming to storage, this is equipped with a storage bin to keep the essentials along with the reel. We used it to store our gardening supplies so that all of the parts can be in one place. It saved us from making multiple trips into the house.
Also, we found this to be perfect for older people or those with backache problems. You will not need to bend over at all. The hose will wind automatically as soon as you push a pedal. Hence people with less body strength can operate this with no extra effort.
What Could've Been Better?
We were satisfied with its performance, but the only issue we had was with the availability of this specific type of battery. You will not need to replace it for a year or two, but after that, it might be difficult to find the same battery. The customer service was not very helpful, and we had to contact a local seller for help.
Pros
Tilt-out storage bin

Features foot pedal operation

No bending over required

Liftable lid for easy access
Cons
Difficult to find a battery replacement

Customer service was not satisfactory
Now that we are nearing the end of this list, it is time to introduce the Giraffe Retractable 65 feet Garden Hose-Reel. Made of PVC, it is known to be very sturdy and will stand strong through all kinds of weather. We loved the premium quality and its enhanced performance.
Why Did We Like It?
The equipment comes with a 5 feet leading hose that is very beneficial in extending the total length and it will save from spending extra money. In addition, the automatic guide will help the hose wind up perfectly without overlapping.
The product also has brass and nickel sleeves and fittings. These are all coated to make them rust and corrosion-free. We were very happy with the additional coating as it was going to see a lot of water. 
Additionally, the separate mourning rack will allow you to remove the equipment easily when needed. You can store the reel inside your houses without having to remove the mounting bracket.
To top it all, there is a locking mechanism that is very easy to operate, and you will just need a slight tug to change the position of the hose.
What Could've Been Better?
We feel that the unit has room for improvement when it comes to the nozzle. While there are no complaints about the material of its body, the nozzle seems to be made out of cheaper plastic. We had to buy a sturdier one separately to replace the existing nozzle.
Pros
Separate mounting bracket

Automatic hose guide

Plastic stopper included

Rust proof brass fittings
Cons
The material of the nozzle is cheap
Equipped with a well-protected pipe and high-quality fittings, the Power Retractable Hose Reel will impress you with its brilliant functioning. We were very happy with the durability and the extra coating on all surfaces and brass fittings. There were no signs of corrosion or rust after 7 months of use, and we were very pleased by this.
Why Did We Like It?
The auto-retract system was pretty impressive as it kept the hose in place while working and would enable retraction when needed. You will just need to give it a slight tug before it starts winding back again. It will stay locked in any position making sure you can go about your work flawlessly.
Coming to the mounting brackets, these allow 180-degree swivel, and hence, you can move the hose in any direction. 
The hose itself is made out of 3-layer hybrid material, which protects it and increases the durability of this product. The coating also saves it from harmful UV rays, and you can use the pipe under the hot sun without worrying about damaging it.
To top it all, the hose retracts slowly and prevents hurting anyone who comes in the way. A nozzle protector will further prevent the spilling of water once it has winded up.
What Could've Been Better?
The reel in itself works very well, but the bolts are not strong enough to hold it in place. We had to buy separate strong anchors and bolts to fix this to the wall. This was time-consuming and a little annoying, but once you have fixed it, there should be no other problems.
Pros
Premium quality brass fittings

Nozzle protector included

Can be locked at any length

3 layer-hybrid material used
Cons
Bolts are not sturdy enough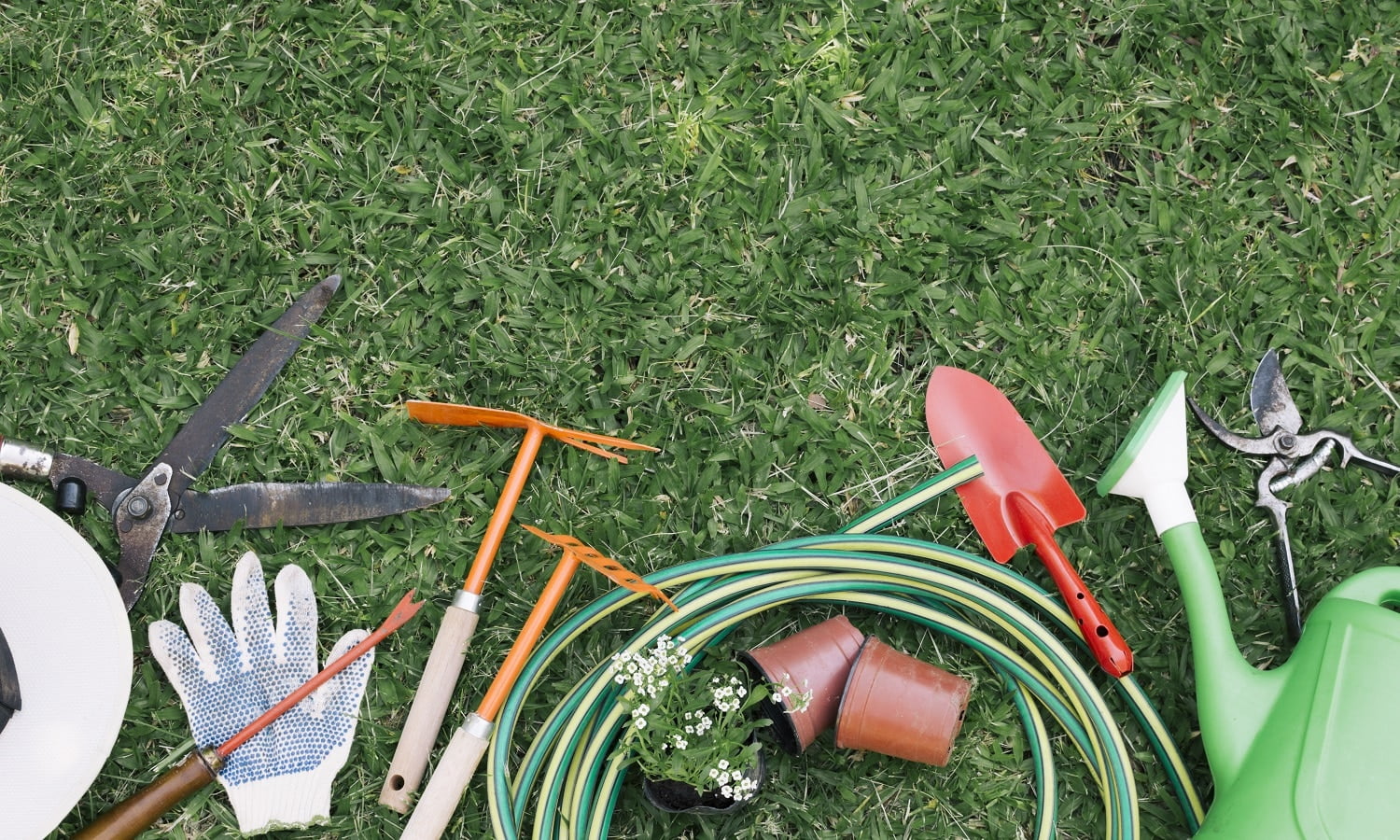 Automatic Garden Hose Reels Buyer's Guide
Automatic garden reels can change your garden's whole look by preventing the sight of an unattractive pile of hose sitting in the corner. It will provide a comfortable way to take care of your gardens and help you give a fun bath to your pets too.
Now that you have gone through the 10 best products, you will know that each one is unique in its way. There is variation in size, capacity, weather resistance to name a few.
To help you out, we have put together a list of essential factors that you must consider before buying any of these options. Take a look now. We hope this guides you towards buying the one that fits the best.
Length Of The Hose
Most of these units come in various sizes and can support hoses of different lengths. What is the size of your garden? Depending on this size, pick a hose and then decide upon the reel.
If you have a small garden, do not buy a larger hose reel as they will be more expensive, and the extra length will not be needed.
Retracting Mechanism
Easy retraction is one of the major reasons why you are purchasing a reel. It should always ensure that the hose winds back perfectly well. There are some options where the reel unwinds very quickly.
Now, this may be a good option for those in a hurry. But if you have pets and kids in the house, they may trip over the hose in case they do not notice it while it retracts.
For such cases, it is best to opt for a reel that allows for slower retraction. Not only will this be safe to use around kids and pets, but also it will prevent kinking or overlapping of the hose.
Weather Resistance
This is another important aspect that needs to be kept in mind. Some products have a coating that protects it from UV rays as well as frost during winter. These are usually more expensive, but they are a perfect fit for places with extreme weather conditions.
If you choose one without this coating, make sure that the reel can easily be removed from the mounting bracket. You will need to store it indoors during winter months, and so, portability should not be an issue. Check for the weight, and ease of portability before picking one.
Anti-drip Device
This is an added feature that some of the products have, and we found that it can actually make a huge difference. For those options with an anti-drip device, you will just have to attach the hose to it after the water is turned off. This in turn will prevent any water spilling while it rests or is being transported around.
If you require to move the reel around a lot, this is a feature that you should consider. This is because it prevents water from dripping all over the house as you move around with it.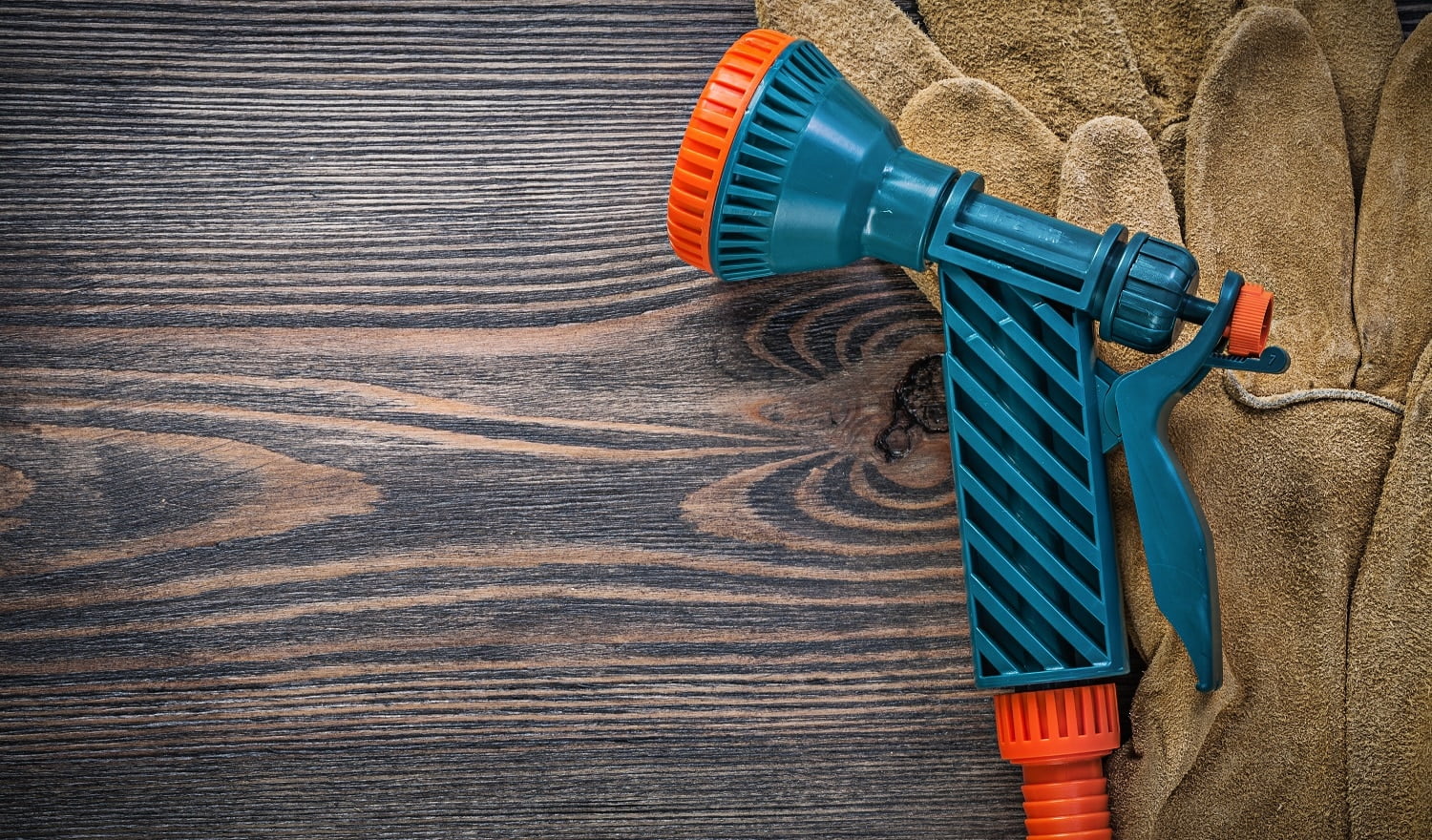 Verdict
Long story short, if you have a garden, a garden hose is required. Previously you would have to spend hours untying, reeling in and out, and preventing kinks every time you had to use it. But with the advancement in technology, an automatic hose reel will do it all for you.
With this, we come to the end of our detailed guide of the best automatic garden hose reels. We hope that it has given you enough information and helped in picking the one you need.
But before we sign off, here's a quick recap of our favorites. The Gardena Retractable Hose Reel is our favorite overall because of its adequate size and brilliant performance.
If you are looking for a product with a large capacity, go with the Suncast Resin Hideaway. And if you want one which is known for its superior quality, it has to be the TACKLIFE Wall Mounted Retractable Hose Reel.
With this, we will take our leave. Happy shopping!
Related Articles
39 Best Gifts for Gardeners Right Now
13 Best Garden Hose Nozzles for Gardeners
13 Best Hydraulic Hose Crimper 
Learn How to Bury a Garden Hose for Easy Watering Transport