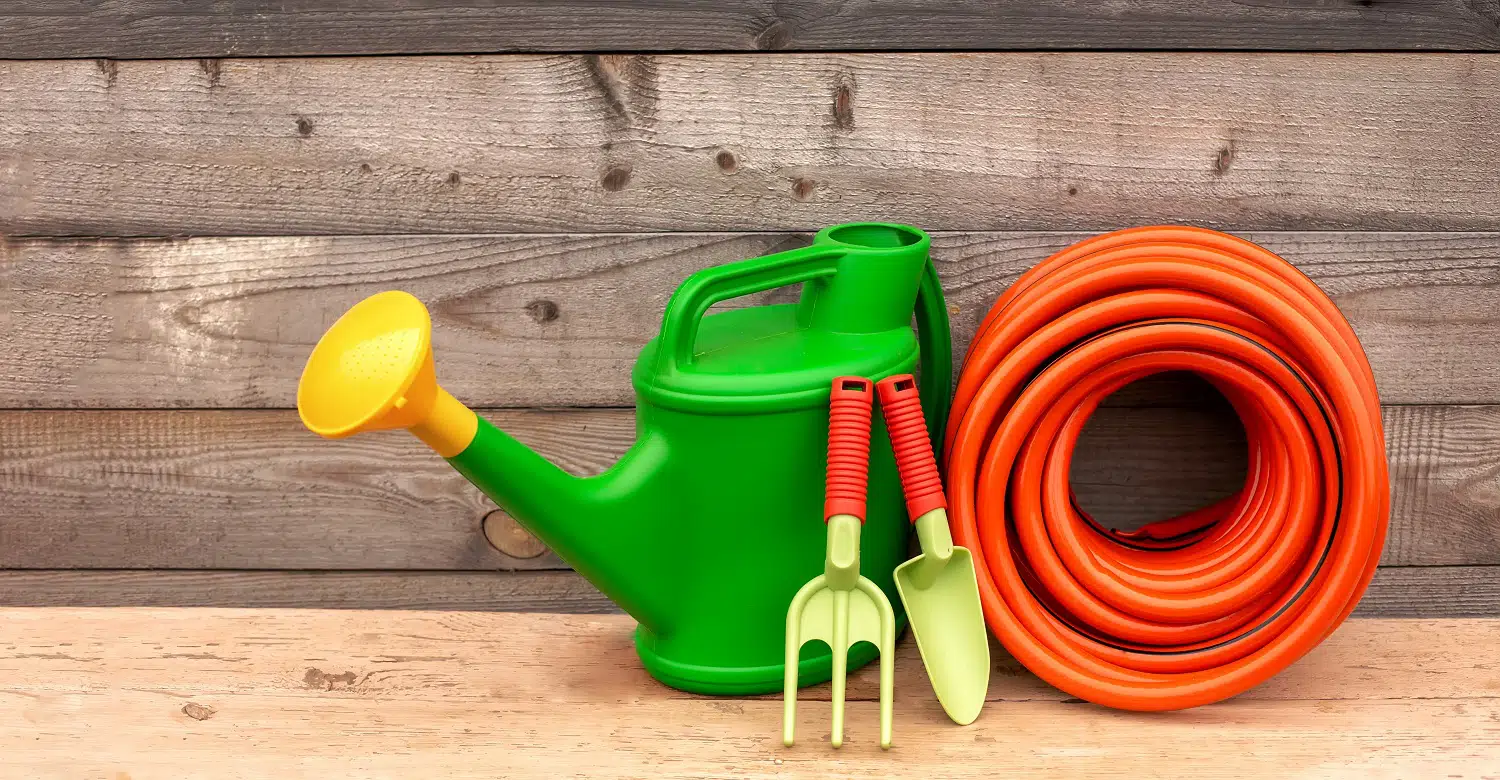 The Zero G garden hose has been widely appreciated by most customers. But is that enough for you to buy the product?
Of course not! It is important to determine whether it will be the right option for you. And for that, you will need to know about all of its different features. Being a recent product with superior technology, it has many advanced features that need a proper discussion.
As for the negatives, well yes, it does have some, like every other product out there. But those flaws are not dealbreakers; in fact, the host of advantages it offers more than makes up for them. And we're saying this after using the product extensively.
So, based on our experience, here is a Zero G garden hose review containing all the important information for you. Go on and give it a read.
Zero G Garden Hose Review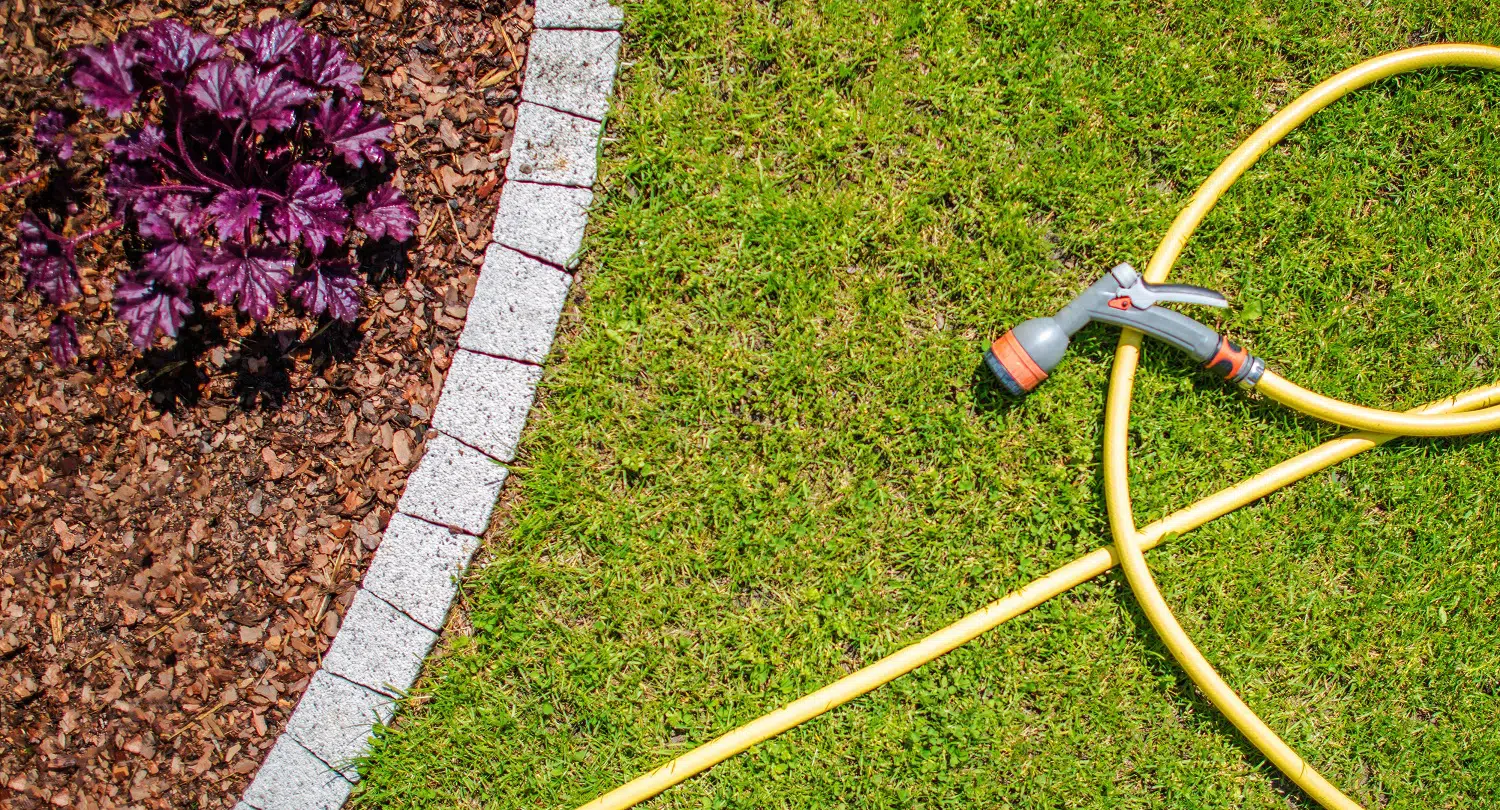 Why Buy This Product?
If you didn't know it till now, Teknor Apex, the brand that offers this product, is known for its varied range of durable and convenient products. And the Zero G garden hose completely lives up to that reputation. It is one of the most efficient options you will find on the market today.
Here are all the praiseworthy aspects of this product that we observed.
Much More Lightweight
Watering plants in your garden is a regular task that becomes tiring if you have a heavy hose that needs to be carried or wheeled around. It may even seem to take a longer time. However, with this garden hose at home, you don't need to bother about any of these problems.
Its weight is half that of other products, thanks to the innovative materials and technology used. You can also be relieved of the backache which arises due to carrying hoses over long distances. Uncurling and maneuvering the Zero G garden hose is as easy as it can be. That ensured, the length is also ideal for watering small gardens as well as large fields.
Also, the product is a complete exception to other lightweight hoses that tend to burst easily. This is also something that we can readily vouch for.
Easy Storage
Another convenient feature of this garden hose is that you can swirl it up and store it easily without any worries. Not only does the inner core of Tru-Flex allow it to stay kink free, but also lets you wind it into any small space. As such, you don't need to search around the house for an adequately large area to store it.
In fact, you can keep it wound up even when it is cold outside. Thus, when winter comes, storing it in a box or reeling it onto a outdoor spindle or reel is not at all a problem. It can withstand temperatures as low as 35 degrees. So, you also don't have to face problems of storage space or any tripping hazard.
Durability
Many people believe that a hose that is lightweight isn't sturdy enough. Honestly, this statement does hold true in most cases, but not for this product.
This garden hose is light but tough enough to withstand a pressure of more than 600 PSI, which signifies a good deal of durability. In fact, a water pressure surpassing 600 PSI is way too much for the majority of garden hoses. Most models can't bear a pressure of more than 250 PSI.
Apart from this, a High Density G-Force jacket also covers the product entirely. As such, this garden hose becomes as long-lasting and durable as any commercial-grade hose. The jacket even protects the hose from developing tears or cracks while pulling it across rough ground or gravel.
Kink-Free Design
Getting kinks and tangles while using long, ordinary hoses is a major concern of all customers. That's because it's an issue that can potentially lead to a lot of problems. Any kink in a hose might increase the water pressure in the middle, leading to leakage or even bursts. However, with this Zero G hose, you can be rest assured that you won't face such problems.
It is the special design of this product that does not let it kink easily and lets you conduct your chore without having to undo any knots. Even when you pull the hose out from a water source, its rigid and tough structure prevents it from kinking and curling up. Also, the Zero G hose does not bend easily when you unravel it to pull it across the garden.
Lead-Free and Drinking Water Safe
As far as garden hoses are concerned, you might have never thought that the possibility of contamination exists. But in reality, it does. A hose and any fittings used may leach dangerous chemicals into the water. Among such substances are BPA, which is a kind of plastic, and lead. These are as harmful to humans as they are to animals. So being specifically drinking water safe is a criterion that's very much important.
Having metal fixings that are completely lead free, this hose is drinking water approved. The high opinions of several customers in this regard are a testimony to the fact. So filling up a bowl of the water for your pet or even a glass for yourself on a sunny day would not be worrisome anymore.
Thickness
An essential requirement for ensuring the ideal water flow through a hose is the right thickness. As for this Zero G garden hose, we can very well say it scores quite high in this parameter also. With its ⅝ diameter, you can be assured of getting quite a huge amount of water with great pressure.
Thanks to this great feature, your field and gardens can be filled up in a very short duration. And despite the high pressure and volume of water flowing through the product, it stays perfectly strong. What does the trick is the high-quality latex material used to make the Zero G hose.
Crush-Proof Fixtures
Another common defect observed in ordinary hoses is the cheaper plastic or metal fittings that degrade with time. These are also not sturdy enough to be used for different purposes. In case you use the hose in areas such as at a building site or to wash our car, many people might tread on it.
In comparison to other available hoses, the Zero G provides much greater resistance to being crushed or broken. This is owing to its commercial-grade and newly designed crush-proof fittings. If ever driven over or stepped on, they keep the integrity and shape of the product up to 900 pounds. Also, their ergonomic design makes them easy to screw on and off or to fit on the outside tap, pressure washer or sprinkler.
What Could've Been Better?
Though this product is among the best options that you will ever find, it does have a few faults which don't make much difference. Firstly, sometimes there might be problems in dispensing the water through some sprayers. For this, you need to be sure that the hose-end fits properly with the spray-bottle cap. Also, do make sure that you are using a good quality spray-bottle as the ordinary ones may lead to leakages in the hose.
Also, too much rough handling of the hose might lead to leakages from some areas. Handling them with proper care and in the right way keeps such hazards away. Also, you should not apply much force when pulling it out from the water source. That might lead to leakages at the ends, which are more critical.
Pros
50 percent lighter than other hoses

Can withstand a pressure of 600 psi+

Great resistance to punctures and leakages

Fixtures are crush-proof

Easy and convenient storage
Cons
Problems in using with sprayers

Rough handling might lead to leakage
Garden Hose Guide For You
Whether it is working in your garden or a rural field, a suitable hose is mandatory for keeping your plants or crop production healthy. But this fact is often taken lightly or even ignored by many people. And the result? They tend to go for the best-looking or the cheapest products, which start faltering within days or weeks of the purchase.
So while buying a garden hose, make sure you don't judge a product by such external features as those won't ultimately matter. Purchasing an efficient product such as the Zero G garden hose would make a lot of difference in the long run. Hence, to help you further before you move on to purchase a hose, we list some factors which you must consider:
Length
This is a very important aspect that people often cannot interpret properly. An average length hose may not be ideal for using in gardens or fields of all sizes and would mean extra hard work. A length of about 100 ft, as with the Zero G hose is perfect in this regard.
Flexibility
While you water your plants or crops, ensuring that it travels to all corners of the garden or field is essential. A flexible hose such as this one can travel to the entire corners, making your gardening or crop production truly 'fruitful'.
No Retractions or Expansions
Cheap quality materials used in ordinary hoses might expand or retract due to temperature fluctuations. This leads to problems of fitting into the water sources. As such, it is ideal to go for a hose with a high-quality material that is not affected by weather changes. As for the Zero G hose, it is the superior quality latex material that rules out such possibilities.
Strength
This is another important factor when it comes to selecting a garden hose. In fact, it is key to ensuring that the hose doesn't burst easily. It can be determined by the limit of water pressure that the hose can withstand. This feature is mentioned in the product information and should always be checked.
Generally, a burst pressure of more than 350 psi is ideal. By getting the Zero G garden hose, you are more than secured in this regard, since it can even bear a pressure of greater than 600 psi.
What About The Price?
Well, you might be wondering why we have not yet discussed the price of the product. Let us tell you that we've kept it for the last since it is the most amazing trait of this garden hose. Despite offering such impressive features, this hose has quite an affordable price. Hence it ranks high in terms of cost-effectiveness as well.
Among the multitude of products available nowadays, you will spot many that do not possess such advanced qualities yet charge much more. If you go for such garden hoses, it would mean you have to be cautious about the health of your hose beside the health of your plants. In comparison, choosing this Zero G hose would be a much more wise decision. You would get both a suitable price as well as advanced features.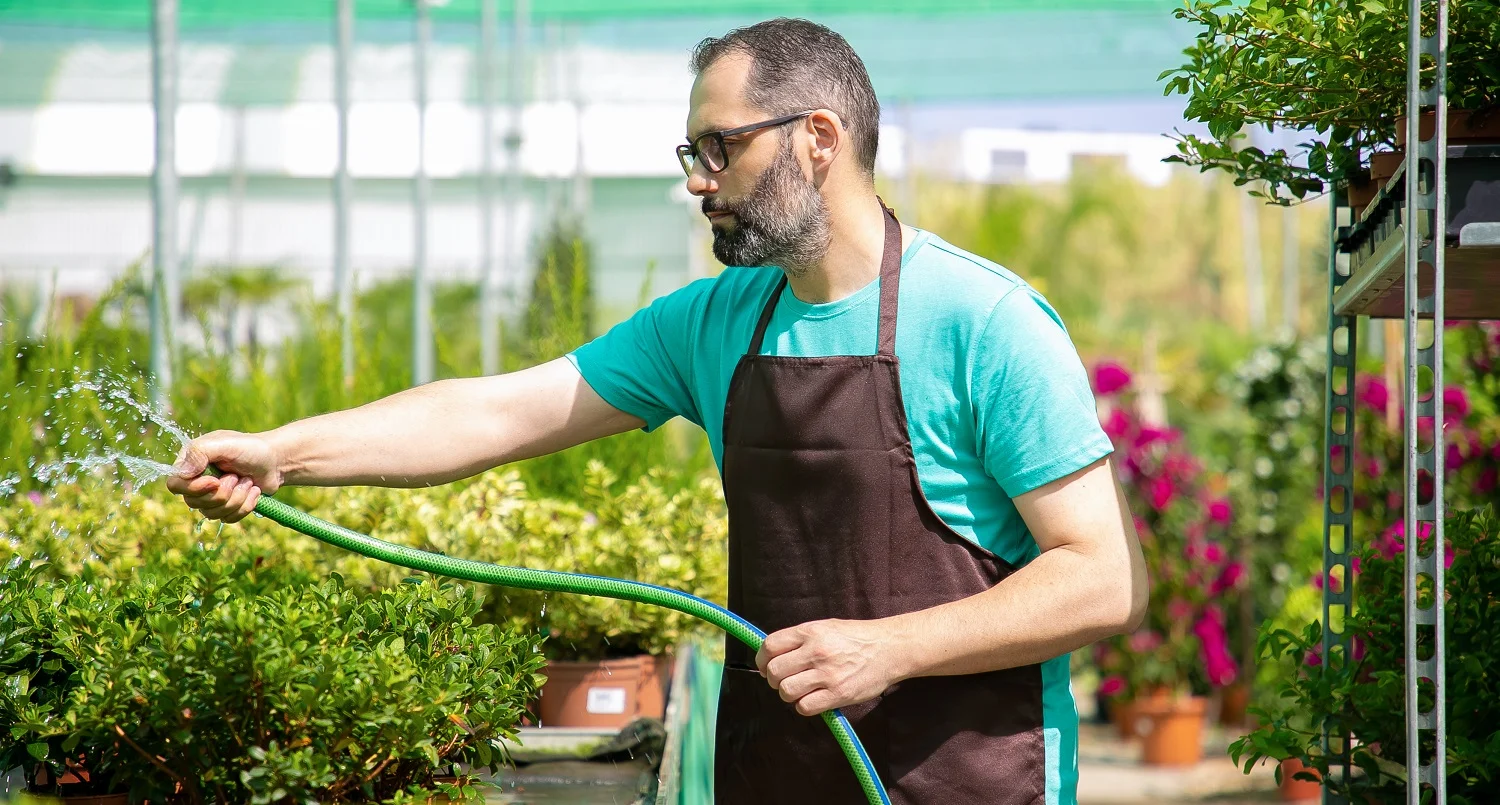 Zero G Garden Hose Verdict
With this, we come to the end of our review, and we hope it has been helpful for you.
The Zero G garden hose is an all-rounder in our opinion, as it performs equally well in various aspects. Being lightweight and able to withstand high levels of pressure, it delivers a seamless performance. Also, you can water the plants at a constant pace and in an uninterrupted manner.
On the other hand, the tough material gives it the durability and longevity that anybody would desire. Tears and kinks will be things of the past once you get hold of this one. And the best bit is that this all comes at a very affordable price!
So, go ahead and try this garden hose. Let us know about your experience in the comments section below.
Till next time!
Related Articles
10 Best Automatic Garden Hose Reels
13 Best Garden Hose Nozzles for Gardeners Everywhere
Learn How to Bury a Garden Hose for Easy Watering Transport