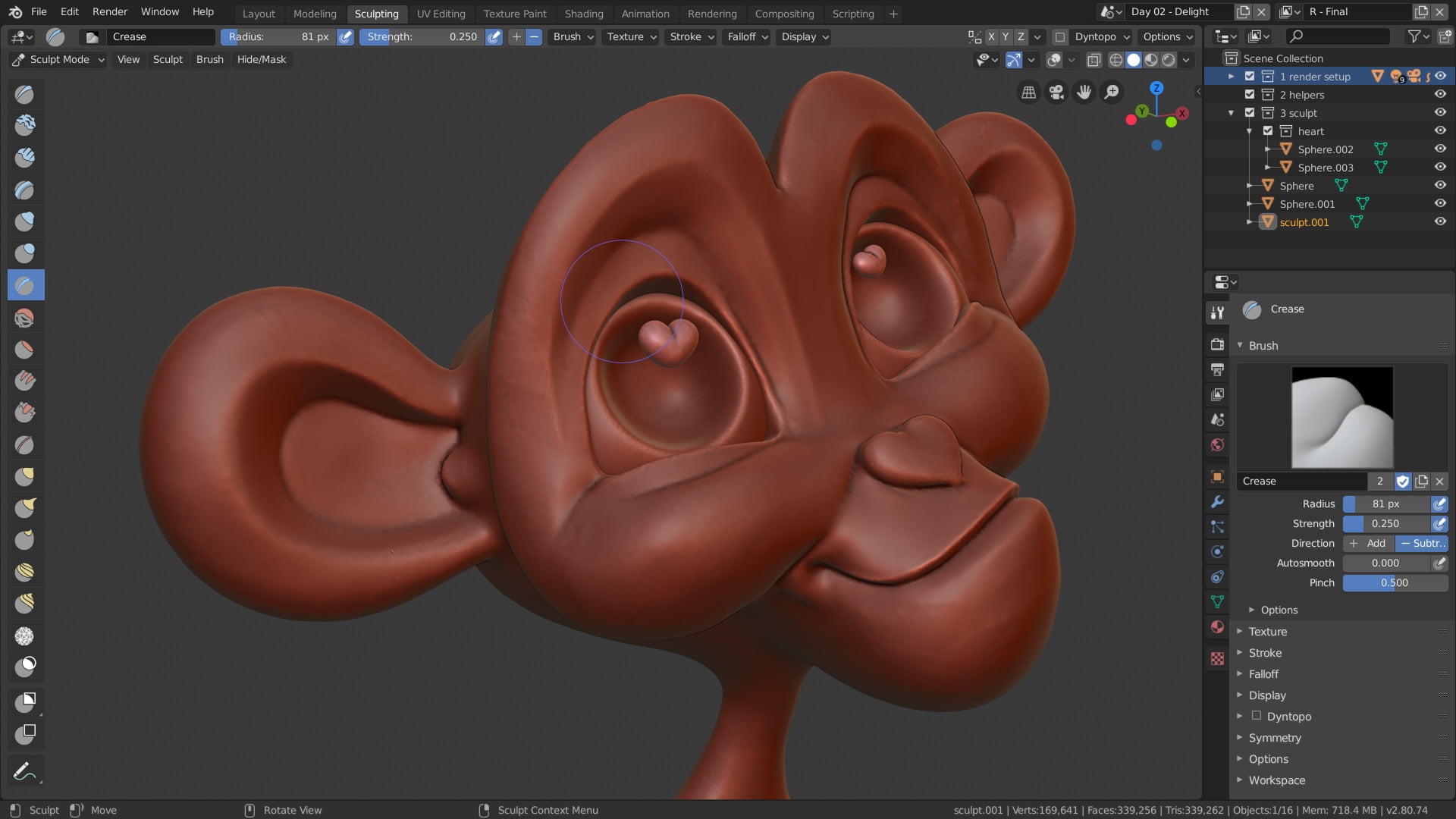 The rise in popularity and the success of Blender can be attributed to two main reasons. One of which is because it's free and open-source.
And the second reason is the massive community of designers and developers who dedicatedly work to build up the Blender ecosystem.
If you are a 3D artist who likes to reap the benefits of this amazing software, you must be familiar with these amazing add-ons and plugins that the community produces.
And, of course, the curiosity of finding something new like that has brought you to this article. So, without further adieu, here are the 17 best Blender add-ons and plugins for 3D artists!
Go ahead and give it a read.
Best Blender Addons & Plugins
One of the most debated attributes of Blender is its open nature. Blender believes in giving all of the controls to its users.
That's why you get a plethora of options and tools that riddle the UI of the software. So, if someone takes their sweet time discovering all of the nooks and crannies of this software, they can seriously enhance their productivity and the scope of their projects.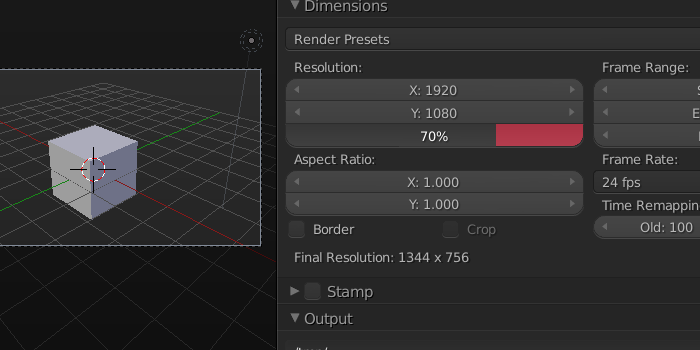 Amaranth is a plugin that is helpful in that specific area. With this plugin, you get loads of shortcuts and extensions for Blender's most used features that seriously step up one's workflow speed.
The aim of this plugin is to speed up the workflow by making the UI easier to manipulate with shortcuts. This removes the friction of working in this software and you'll see a drastic improvement once you get used to the plugin.
There are too many shortcuts that this plugin offers and it's not feasible to list them all here but we highly recommend you to check out their website and learn all about it.
Overall, if you want to work good and work fast, this plugin must be in your arsenal. Once you get used to it, Blender won't feel the same without it.
If you indulge yourself in a lot of character modeling and character design work, then you are going to love this.
You may be a game developer or make 3D animations, but, in any case, if you like fleshing out your characters and modify the minutest of details then RetopoFlow must be in your arsenal.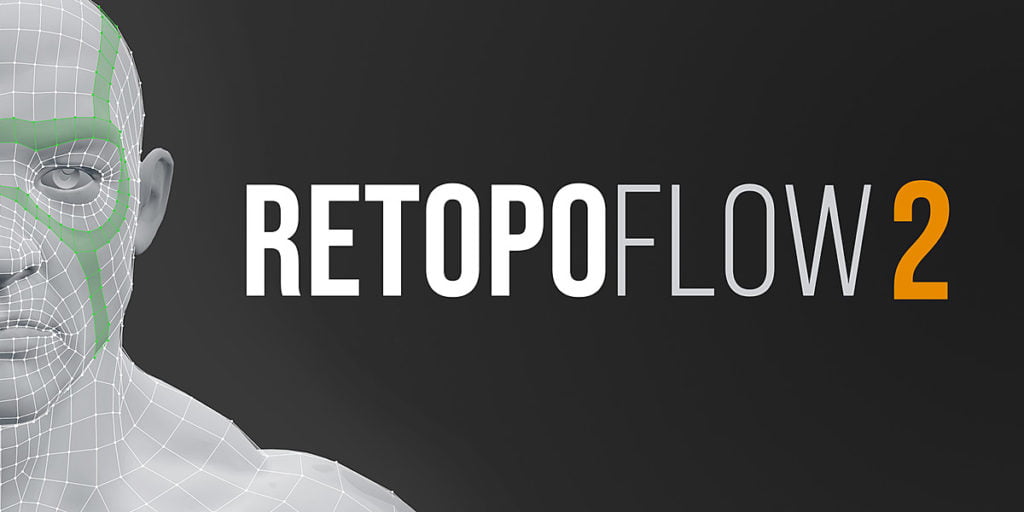 This add-on brings a whole slew of powerful and handy tools that will make sculpting your 3D models a piece of cake.
Even if it doesn't make the work too easy, it'll surely give you a lot more control and you'll be a fan of RetoooFlow, especially, if you like to work on details.
Working with these high-res objects and animating them will first require you to craft a simpler model using the process of retopology. Unfortunately, Blender doesn't have a lot in this regard by default.
And that is when RetopoFlow does its magic. The tools provided by it can help an artist retopologize their objects.
It gives you an intuitive that lets you draw new contours over the default objects and gives you immense control over its geometry. The best part is that the clean new mesh automatically covers the surfaces of your initial object and with its quad-based geometry you can even finetune the animations.
So, if your work falls in this category, there's no reason for you to skip on RetopoFlow.
In the pursuit of achieving beautiful and realistic textures on your models, you'd require a nice UV Layout. But for some reason, Blender doesn't have anything more than the bare minimum in terms of UV.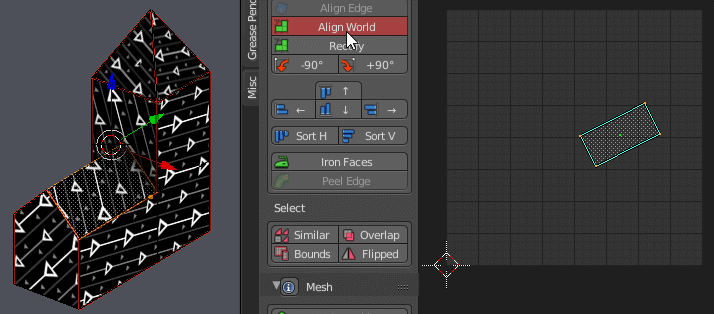 That's why you need TexTools to get professional-looking UV and texture tools that work in Blender.
First of all, you get more than eighteen baking models to work with that can give you the best looking textures in Blender.
But more importantly, you get all of the other tools that can help you align your UV layouts and really smoothen out your topology.
Ultimately, it's a must-have tool.
BLAM is an amazing tool that can help you to manipulate the 3D camera in Blender.
It is extremely helpful, especially, if you work in special effects or simulations.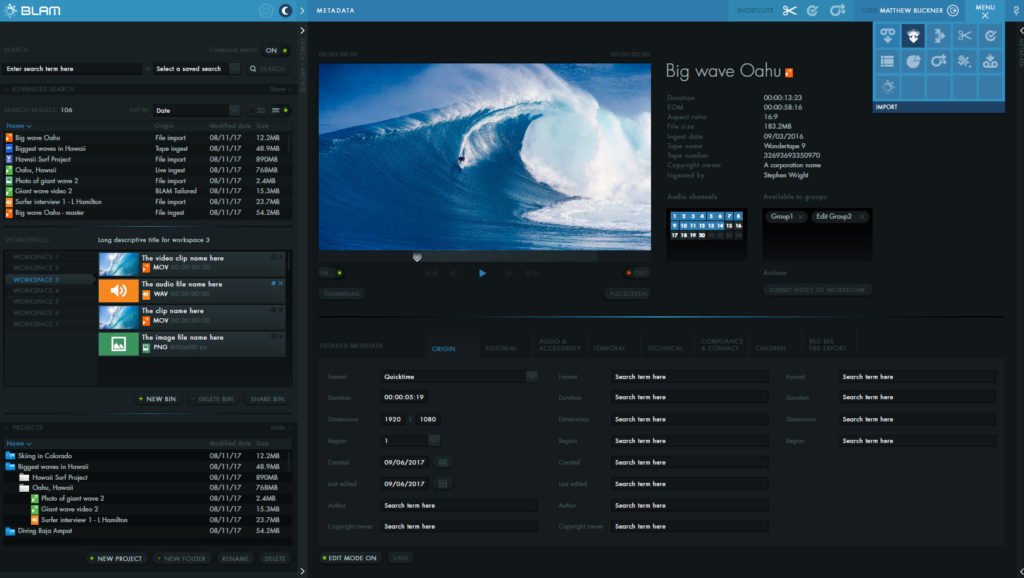 Basically, this plugin uses a photo to determine the focal length and orientation of the camera that was used to take the photo. Consequently, it calibrates Blender's camera to match the imagery in the photo.
BLAM is even more useful when you do projection mapping. You can even feed vanishing lines to the plugin in reference to the photo and it'll recreate the geometry on its own.
For obvious reasons, this trick is extremely useful and almost pure magic because you reconstruct a 3D-architecture using just a photo.
Simulation artists and game developers are going to love this tool!
Ragdoll Tools is an awesome plugin to generate hitboxes in the bones of the model that will eventually help you to achieve more realistic animations and ragdoll physics.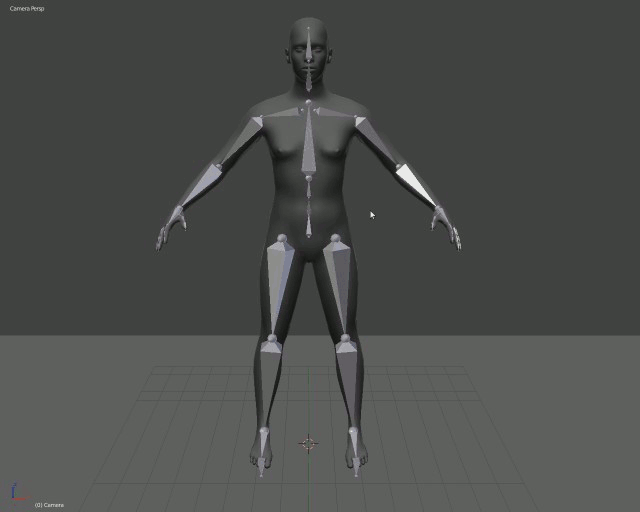 The tools let you edit the armature and the settings of the rigid-body without a hitch and makes it extremely easy to manipulate the physics.
Apart from these basic tools that are impeccably helpful, if you want to take it up a notch, you can even take a look at the custom options of the tools.
We have already talked about TexTools that help you out UV layouts but if you want even more control over your UV workflow, then you should go for Magic UV instead.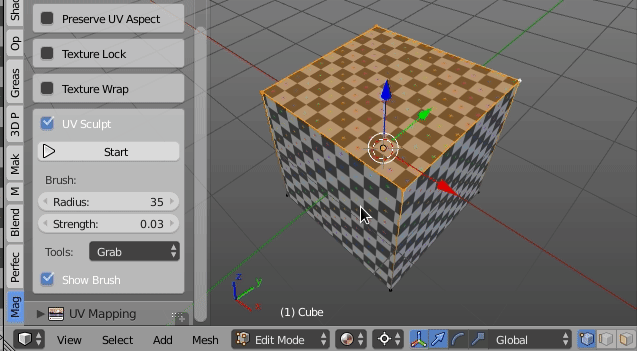 It fulfills all of the Blender's shortcomings in the department of UV and gives you a less frustrating experience of UV work than Blender's minimal and ineffective controls.
But if you have updated yourself to Blender 2.7, you don't need to worry about this because, after several community requests, Blender added this plugin by default.
This tool might seem weirdly specific to a novice but it's one of the best examples that glorifies the freedom and helpfulness of the Blender community.
As you might have already guessed, this tool lets you generate a huge number of books on simple commands.
You can fill up 3D shells and cupboards with as many books as you may want. It also takes care of the variety of books in terms of shape, size, and colors to provide you with an interesting and unique setting every time.
The tool becomes immensely helpful once you actually deal with the tedious nature of making highly detailed backgrounds.
Artists who create models of interior decor or architects can really improve their workflow with this tool. So, be sure to check it out!
Lighting is one of the key components that you have to take care of while working in Blender. And Gaffer is a must-have if you are anywhere near serious in terms of lighting Blender.
Blender's default setup is, unfortunately, not that good in terms of lighting. Not just in terms of access and organization but also in terms of its capabilities in getting natural lighting.
So, if you want to take your lighting game up a notch there's no option for you but to opt for Gaffer.

This tool not only organizes multiple lights and makes it convenient to access but it also provides a wider range of settings so you can tinker each and every light source to make it as realistic as possible.
Moreover, it also improves your productivity because instead of hunting for the right settings, it places them at a convenient location for you.
The best part is that each light source can be manipulated individually and the settings don't mingle and create a mess with each other.
Along with this, you also get an HDRI handler that makes managing your HDRI's a piece of cake. It lets you cycle through them without a hitch.
So, if you want to make the lighting in your projects really realistic and natural, you can't really skip on this handy add-on.
One of the most convenient ways to get started with your project in Blender is by using a reference image.
But the tools that are provided by default in Blender are less than capable in manipulating this reference image.
And it's a significant setback considering that most artists have to provide several views and scales of their final model as a submission.
In such cases, one really needs more convenient tools to manipulate and scale the reference image.
To avoid the pain of using Blender's default rudimentary tools, you should really opt for this plugin to make it more convenient.
Image Background Transform plugin gives you better and more elaborate control on the reference image.
Some of the key features include the scaling of the image, managing its alignment and snapping it to integer values.
So, no matter what your expertise is with Blender, this is a must-have.
If you are a game developer and plan to work with the default engine of Blender for making a game, you should really be acquainted with this add-on.
FPS Setup gives you most of the necessary tools and presets to make a simple First-person shooter.
In our experience, we don't think this tool is capable to meet the needs of a veteran developer but even then it sure helps. A more ideal user will be a video game enthusiast who is still testing waters.
It takes care of the basics like controls, motion, and collision, so, if you are interested in making a first-person shooter, you should really check it out.
Blender, in general, is really great at generating simulations of complex surfaces such as cloth or fluid.
But if you want to improve your results beyond just the very basics, then you have to make this simulator yours.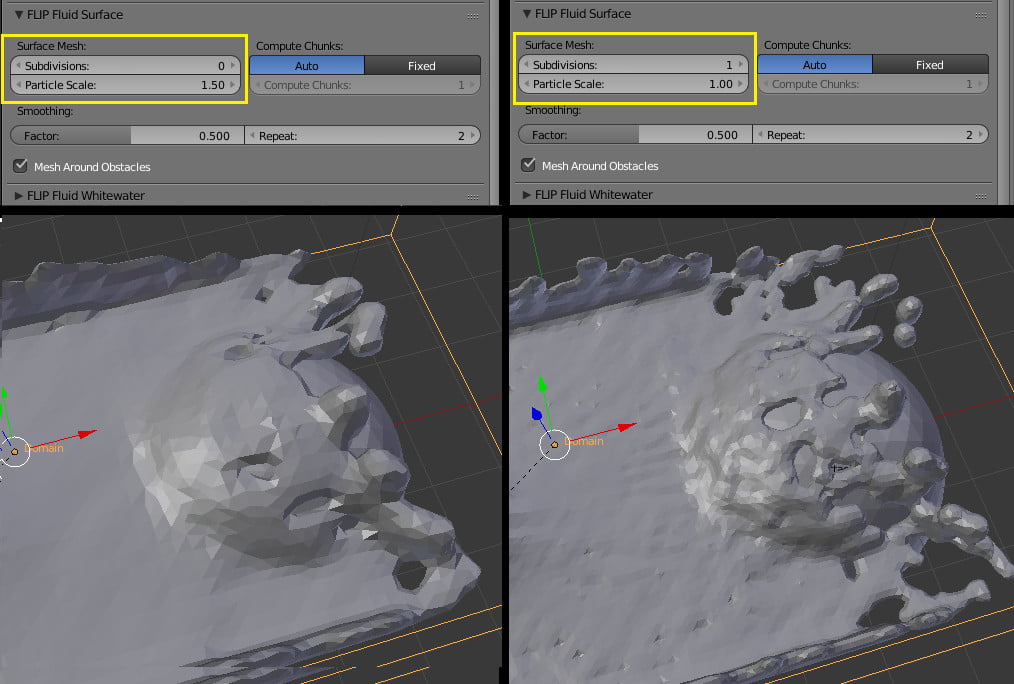 It can make it possible for you to create high-quality cinematic fluid simulations that are otherwise not possible.
Not only does it make the settings and options more readily available and easier to manipulate but it also enhances the default capabilities of Blender.
One of the most amazing simulations that we found in the FLIP is the whitewater simulation. It's an amazing simulation that can work for any water body you can imagine.
For Blender users who are used to using Sculpting software to make character models, etc., this tool kit will provide you with everything you need for the same experience in Blender.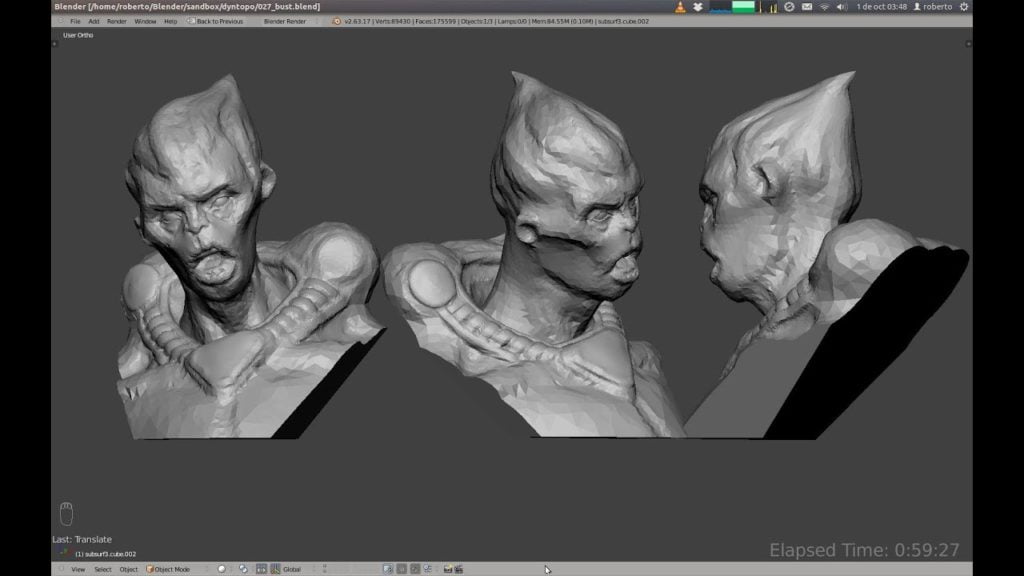 It gives you complex Boolean and modifier actions that can help you to work better with models in Blender. The workflow also gets a speed boost because of it.
One of the most intuitive and amazing tools is the grease pencil. Grease pencil lets you shape 3D objects in an extremely natural way and similar to other sculpting tools.
So, if you work a lot with sculpting in Blender, there's no way for you to skip on this because it will make your workflow faster and streamlined.
Asset Management is a wonderful add-on that does exactly what it says, i.e., manage your assets.
There hasn't been anything better in improving work speed irrespective of the type of work you do with Blender than this add-on.
Basically, this tool lets you create a library of all the assets you create, like, scenes, HDRI's, etc. And the best part is that you can even share these assets across projects.
Moreover, when you actually get riddled with the huge variety of assets you create, this can help you to manage your assets in a more convenient way.
You get a plugin that is essentially a custom thumbnail generator that can help you keep track of your assets when you work with extremely complex scenes.
This add-on is also helpful with HDRI maps.
Ultimately, it's an amazing management tool that is, according to us at least, crucial for good speed in Blender!
Texture painting is one of the cumbersome tasks in Blender and no matter what you use Blender for, if you want to make your work authentic, you'll have to do a lot of it.
In that case, you should seriously consider this fantastic add-on called BPainter. Even though Blender does have good quality painting tools, there are a lot of factors that hamper the workflow while painting textures.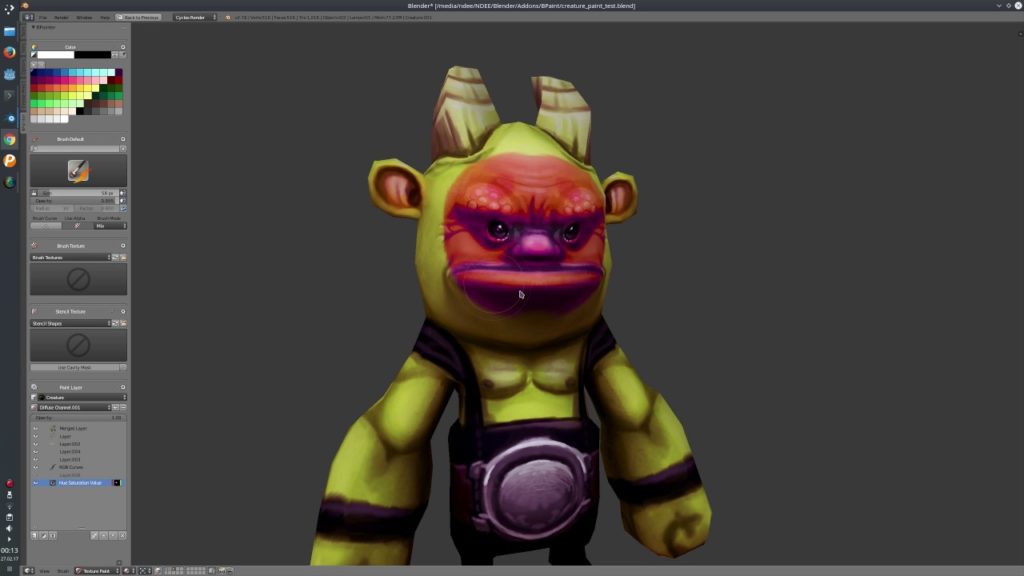 First of all, this tool adds a layering system that resembles a lot of other 2D painting software like Photoshop.
Moreover, it also cleans up the UI and makes it less cluttered. Along with that you also get a plethora of brushes and textures that smoothens out the work.
One often overlooked feature that it adds is that of blending options. So, it adds a few blending options like Overlay, Subtracts, etc. for your textures to give you more control while drawing.
The color picker tool is also improved using this add-on. All of it is awesome, but you will have to shell out about $40 for the add-on, which, in our honest opinion, is totally worth it.
Blenders default modeling system is quite impressive but it struggles with curved and round surfaces.
To avoid that hassle, one of our top recommendations is MESHmachine. It's a fantastic modeling tool that gives you better control while modeling curved surfaces.
It provides you with more flexibility than the Blender's default beveling tools and will help you achieve a smoother workflow.
For full information, you will have to shell out a few dollars to add this to your arsenal but if you happen to deal with a lot of rounded and beveled surfaces, this is worth it.
Are you also annoyed with the default node-based material setups in Blender? You can now say goodbye to that whole array of hassle with this simple plugin called Material Pipeline.
This plugin comes with over a hundred unique PBR materials that will surely make your life easier. And if that doesn't satisfy you, you can also create your own custom PBR-based materials with the included node group.
The best part about this node group is that it lets you simulate any material that you can imagine, which is similar to Disney's Principled Shader.
But if you happen to be looking for a particular set of materials then you can also consider using their Material Pipeline add-on that lets you use the material packs of your choice.
So, there's really no reason to skip this one out!
Game developers already know the pain of designing levels and any Blender user who has ever tried to work with a load of assets in a complex scene know how hard it is to work with Blender's default tools.
While we are not saying that Blender's default situation is bad, it sure is less than adequate for someone who has to work on such projects frequently.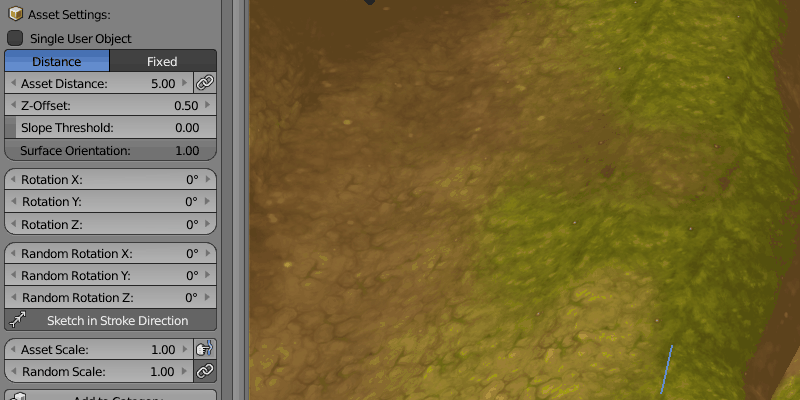 One of the biggest problems that this add-on deals with is the annoying nature of constantly placing assets in your scene.
With Asset Sketcher, you can directly draw assets in the scene and that already makes it a lot less tedious.
There is also a huge variety of randomizing options and customizing features that provide the designer a lot more control over the scene.
The quality of work is also improved as you can directly place your assets on a ground plane that snaps according to a grid. And an included physics calculation will also settle those assets accordingly.
Overall, this add-on is a godsend for level designers, and if you happen to be one, you really shouldn't skip on this one.
Conclusion
So that'll be all for this list.
We hope that you really found it helpful and informative, and you got some new add-ons and plugins to make yours.
With that, we wish you well in your creative endeavors and thank you for reading!
Related Articles
25 Best Gifts for 3D Animators
Architect vs. 3D Artist Differences | All You Need to Know
3D Printing – Eco-Friendly Tech Changing the Construction Sector