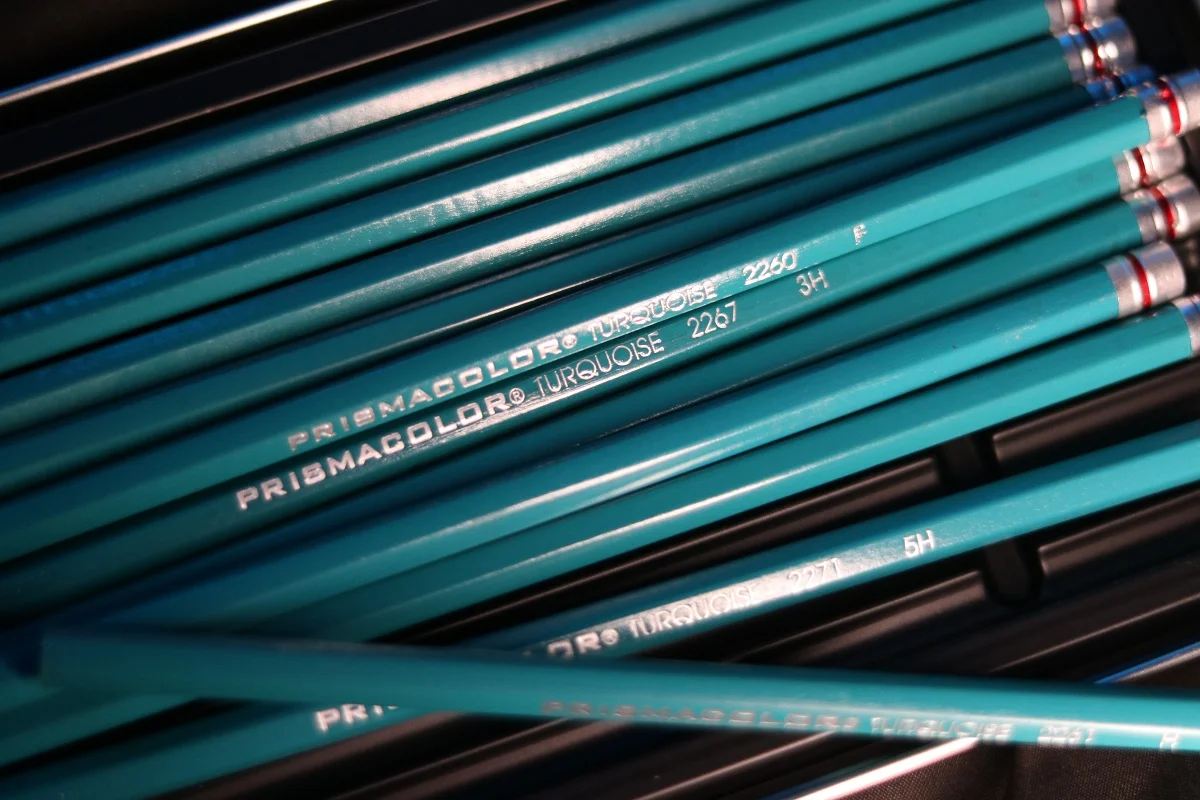 Owning the best colored pencils can give you an edge over competitors and artists since it offers rich pigments and bright colors. 
However, choosing the right one can be tricky since every brand claims to be the best on the market. In addition, colored pencils come in different shapes, sizes, and types, which makes it all the tougher to choose the right one. 
For instance, artist-grade colored pencils are designed to offer a wide color range and smooth texture finish. Some artists prefer to use professional colored pencils because they can try more complex techniques and designs. But they are one of the most expensive types of colored pencils, so you must think twice before purchasing them. 
So, in this guide, we have listed a few brands that offer some of the best colored pencil brands. We have also specified the various benefits of different types of colored pencils so that you can make the best art piece. 
Best Colored Pencil Brands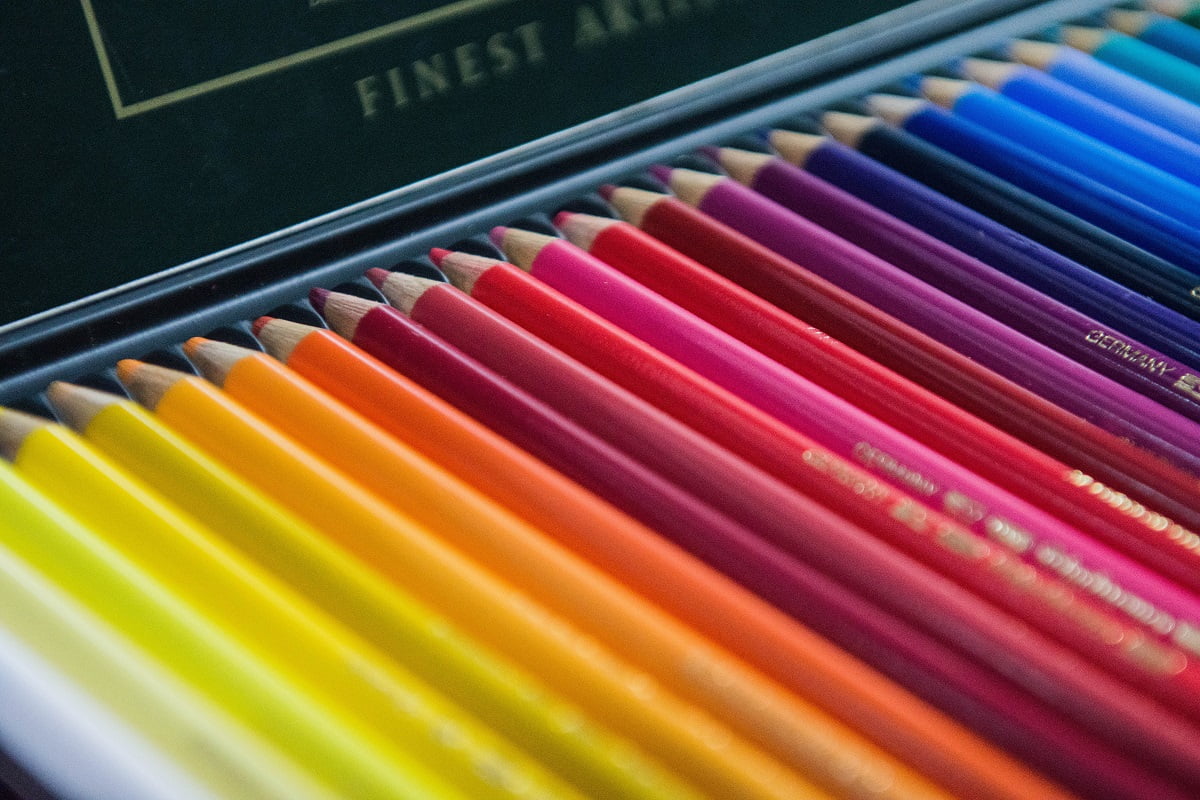 1. Prismacolor Premier Colored Pencils
Prismacolor is one of the oldest brands that specialize in art supplies, and it was founded by the Eagle Pencil Company in the year 1938. It primarily manufactures three types of pencils which are soft pastels, colored, and graphite pencils. Over the years, it has started making color paints and charcoal for professional art. 
Colored pencils are one of the best sellers of this brand, and they are divided into two main categories; scholar and premier. The scholar pencils line of Prismacolor colored pencils is made from a hard wax with fewer pigmentation properties. However, this line of colored pencils is cheaper than the premier ones. Moreover, there are around 150 different shades of colors that come in packs of 12, 24, 48, 60, 120, and 150. 
On the other hand, the Prismacolor premier is specifically designed for professionals and experienced artists. The wax used to form the lid is smooth and easy to work with since it blends well. However, you must be careful since the tip can easily break from excessive pressure or sharpening. 
2. Crayola Colored Pencils
Next on our list is Crayola pencils, an American crayon manufacturing company with expertise in art supplies. When it was first launched in the industry, it focused entirely on making crayons, but eventually, it started to manufacture art supplies such as markers, chalks, colored pencils, and more. 
Moreover, all Crayola products are non-toxic; therefore, you don't have to worry about your kids using them since it is safe for children to use. The oil-based pencils and softcore pencils are two of the best sellers of this brand since they provide vibrant colors and depth while drawing and coloring. 
Also, the pencils are available in a wide range of colors which makes it easy for an artist to choose their personal preference
3. Arteza Colored Pencils
Unlike most pencils brands that focus on a business perspective, Arteza's main priority is to inspire the young people around it with art and creativity. The brand wants to keep the spirit of art alive; therefore, they manufacture all types of art supplies, such as student-grade pencils, wax-based pencils, water-soluble pencils, and many more. 
It also prefers to make some traditional colored pencils since it wants to inspire young artists to learn old art techniques. In fact, you can use these colored pencils for all types of colored pencil skills, such as cross-hatching, shading, drawing, depth creation, and many more. 
Although wax-based colored pencils have vibrant colors, you might experience some wax bloom if you blend multiple colors in a single spot. However, there is nothing to worry about since practice will reduce the chances of having wax bloom on the drawing surface. 
4. Faber-Castell Polychromos Color Pencils
Lastly, Faber-Castell is known for producing high-quality colored pencils for children, but it also specializes in making professional-grade colored pencils. Interestingly, Faber-Castell was first founded in the year of 1761, which makes it the oldest brand in the art industry. 
At the beginning of the 1850s, the brand started using graphite and cedar wood to make its pencils, leading to affordable, higher-quality pencils. Later on, the brand started producing slide rulers, which were quite famous between 1880 to 1975. Some of the main products include Professional Art and Graphic pencils, pastel, and sharpeners, as well as kid's pencils such as watercolor pencils. 
Colored Pencil Buying Guide
Now that we have discussed some of the best colored pencils on the market, we would like to share a few important factors that can help you make the right choice. 
1. Color
Nowadays, most colored pencils come in a wide range of color options which makes it extremely difficult for artists to blend them and find the perfect hue. Nevertheless, you can still do many things with different colors since art is all about experimenting. On that note, we recommend purchasing a pencil set that contains at least 24 shades of color. 
Apart from this, you can purchase additional pencils since they are also sold individually. 
2. Blendability
Just like any other traditional art form, colored pencil drawings require the artist to blend and merge different layers of shades to achieve the right color combination and hue. Artist-grade pencils are one of the best choices you can go for since they are designed to mesh well with different colors without causing any difficulty. 
Besides this, you should ensure that the shades are naturally cohesive and pleasing to the eyes. 
3. Lightfastness
Lightfastness is defined as the amount of light the color can resist so that it doesn't fade away and remain bright for a long time. Hence, you must choose a colored pencil with a high level of lightfastness. This will ensure that the colors remain more permanent and they don't fade away easily. 
4. Vibrancy
These days most colored pencils are optimized to be more vibrant and dynamic while producing a beautiful art piece. To have vibrant colors on the canvas, you must choose a pencil with a higher level of pigment in the lead. However, excess pigment can cause the drawing to lose its luster over time due to exposure to light. 
You can avoid this problem by optimizing the lightfast pencils to be more complex and vibrant. In addition, they are usually expensive, but they are ideal for large art projects. 
5. Durability
Colored pencils are made of wood; therefore, they tend to break if you don't take the right precautions. Hence, fine artists prefer to use pencils made from premium wood since it offers better durability. Moreover, high-quality wood is less likely to break when it is accidentally dropped from a high height. In fact, professionals find it easier to use firmer pencils since they offer a better grip while drawing and shading. 
Similarly, you must ensure that the colored pencils can offer realistic and stellar art while being extremely durable. There is no point in selecting a durable pencil if it can't get the job done. As such, testing the pencils before purchasing can help you find the best choice for your personal needs. 
Furthermore, you can opt for mechanical pencils if you don't trust the durability of wooden colored pencils. In fact, they don't require any strict storage requirements since the pencil leads are within the mechanical pencil itself. However, you will need to purchase the pencil leads separately. 
Best Colored Pencil Brands Frequently Asked Questions ?
How Long Do Colored Pencils Usually Last?
Normally, a colored pencil can last for around two to five years if you use them sparingly; however, you can prolong the duration. For instance, we recommend storing them in a cool and dark place since exposure to heat will eliminate the moisture and leave the pencil dry. 
This can cause your colored pencils to turn brittle and become difficult to use. Nowadays, professional artists prefer to store their colored pencils in a special case that preserves the moisture of the pencils. 
How Should You Sharpen A Coloured Pencil?
When it comes to colored pencils with soft leads, we recommend not to sharpen them too much. Long points can easily break, and this will cause you to waste more energy and resources. Instead, you can use mechanical colored pencils since they don't require any sharpening and they are beginner friendly. 
On the other hand, you can test out different sharpeners to see which one suits you the best. Sometimes, brands will offer a pencil sharpener with the pencil sets.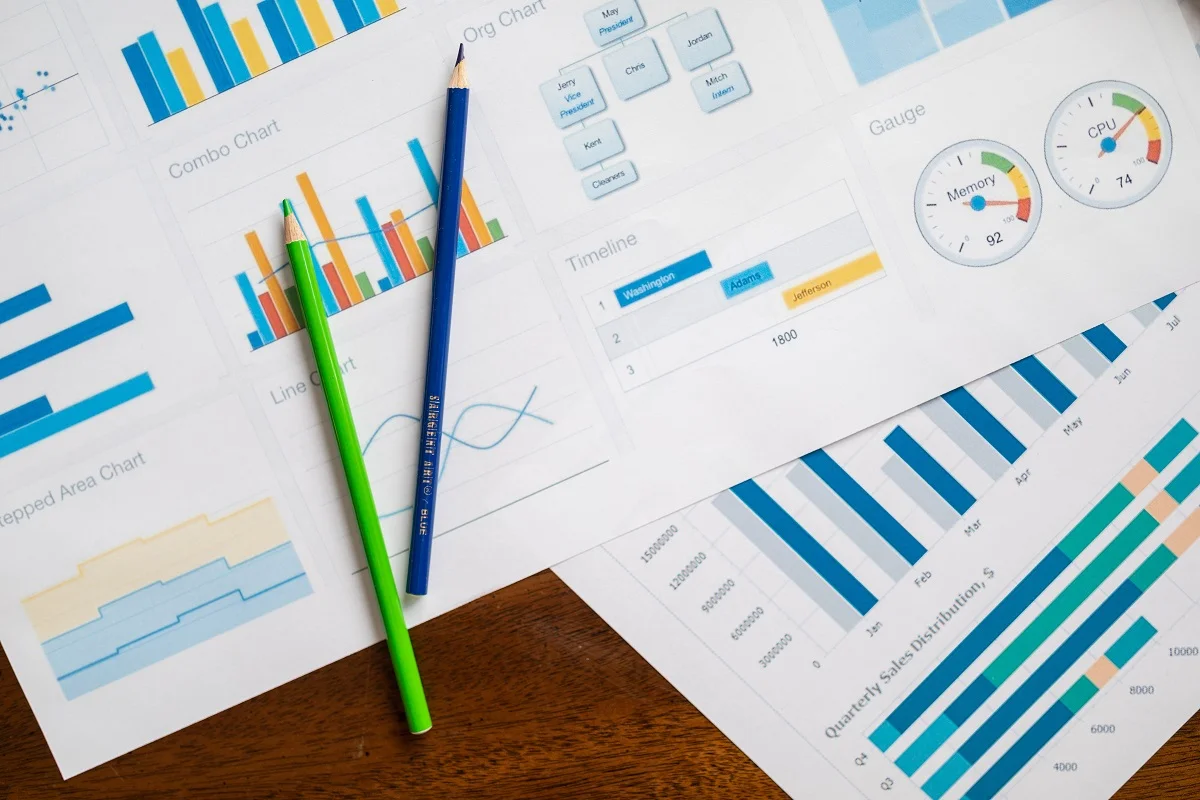 Best Colored Pencil Brands Final Word
With that, we have reached the end of this informative guide. Before signing off, we would like to share tips to help you enhance your artistic skills using these colored pencils. 
Firstly, you can use colored pencils on a canvas as long as you prep the surface. For instance, oil-based colored pencils can easily damage the integrity of the canvas. Hence, applying a primer will prevent the oil from damaging the surface of the canvas. 
Besides this, we recommend choosing premier pencils over affordable pencils since they offer vibrant color and a very fine point, which plays a crucial role in art. 
That said, it is time to sign off. See you next time!