Soft pastels are one of the most widely used art supplies. How do you select the best soft pastels for your artistic endeavors?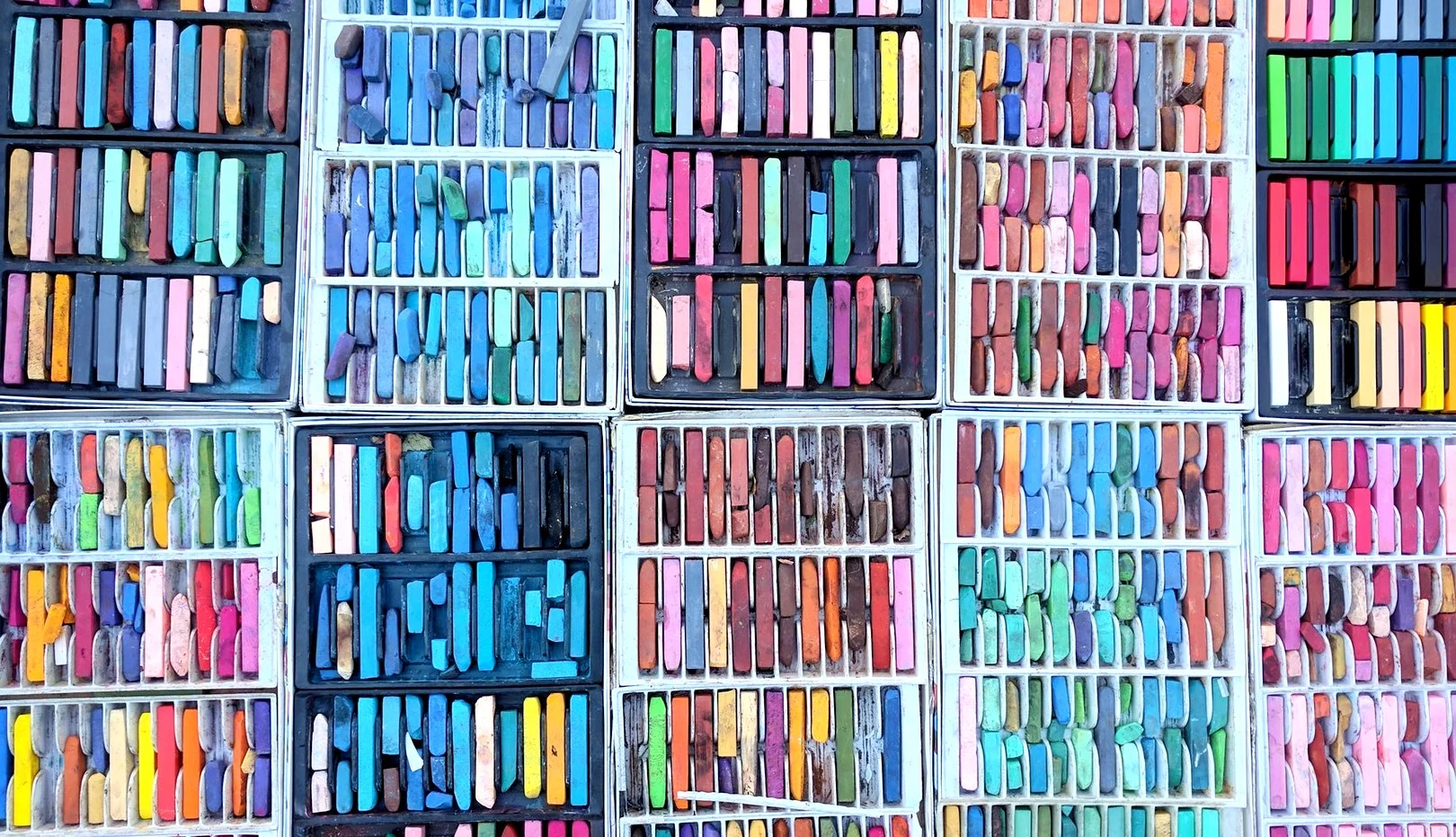 With many companies offering hundreds of soft pastels, both individually and in sets, choosing the perfect product can be a challenge. When it comes to soft pastels, there is a lot more than what meets the eye. 
If you have not used soft pastels before, this is the perfect guide for you. Even if you are an art veteran and have used soft pastels before, we might have some information that could help you upgrade to a better set of pastels.
After going through hundreds of products and studying their reviews, we shortlisted about a dozen products and used them extensively on various projects.
After using the pastel sets, we handpicked the seven best options that you must consider.
Best Soft Pastels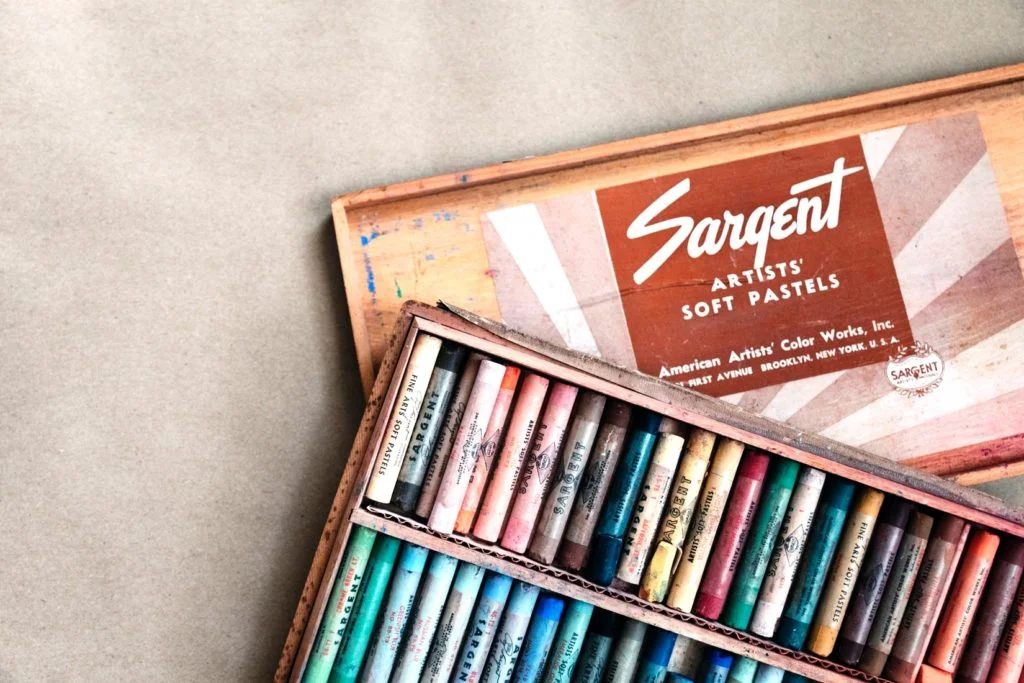 Whether you are a student or a professional, one of these recommended products will surely fit the bill. Stick around till the end to read the buyers' guide and FAQs that will help you choose the perfect soft pastel for your painting endeavors. Without further ado, let us delve into detailed reviews of 6 of the best soft pastels available in the market right now.
Schmincke offers handmade pastels in three sets of 18 colors each. Each pastel in this set is made from fine ground artists' pigments in high concentration. This set from Schmincke has made its way into our list of recommendations owing to its highest lightfastness and minimum binders.
Experience
There is a reason for giving the numero uno spot to Schmincke's Half-Stick Extra-Soft Artist Pastel set – optimal quality at an affordable price. We especially liked the smoothness and color of each pastel in this set. These extra-soft pastels are made in Germany in a precise and slow manufacturing process to ensure consistent quality.
One of the typical hassles of using a pastel set is that some of the colors are more frequently used than others and thereby tend to run out quickly. Replacing a specific color from a pastel set is often troublesome and time-consuming. Schmincke recognizes this common hindrance faced by artists and offers over 400 individual pastels, allowing for quick and hassle-free replacement of any shade.
If you have not used any of the Schmincke pastels already and are skeptical about their quality, you can purchase any of the individual pastels and then go for the set. The range of colors provided by Schmincke is second to none. To give you an idea, if you want to use Ultramarine Deep variants in a project, with Schmincke, you get Black, Pure Color, White, White +, and White ++.
It can get challenging to find the perfect colors when you have so many options – almost like finding a needle in a haystack. Schmincke offers a detailed color chart for a straightforward comparison of colors. You can use the color chart to know the lightfastness rating and pigment purity of each pastel stick. Schmincke's Pastel Set is undoubtedly a top pick for artists and professionals everywhere.
Pros
Easy to blend, giving you unlimited creative color options

Wide range of colors provided by Schmincke enables the creation of the most intricate and meticulous art pieces

Made in Germany using a slow and accurate manufacturing process to maintain consistent quality

Each pastel stick in the set features optimal lightfastness and minimum binders

These pastel sticks are known for high pigment concentration
Cons
Some artists have observed that the texture of these pastels is not as soft as they prefer
Number of Colors: 30 | Stick Size: Full Stick | Softness: Extra soft | Lightfastness: Good | Packaging: Cardboard box
The next soft pastel set in our list of recommendations comes from the reputed house of Royal Talens. The Rembrandt line of soft pastels comes after over 100 years of excellence in offering soft pastels. With these pastels, an artist gets what she wants – optimal quality and long-lasting performance.
Sale
Experience
The Rembrandt Pastel kit from Royal Talens offers a unique feature. We loved the composition of these pastel sticks – the manufacturing process relies on kaolin clay to work as a binder, which adds a slightly firm finish to these pastels (not firm enough to be classified as hard pastels). Having a relatively solid finish for soft pastels, artists get a secure grip and control.
Added grip and control allows for smooth strokes on the paint surface. But these pastels are not just magnificent for stroke work. You will be pleased to know that the unique binder of these pastels can crumble with ease, enabling you to blend various colors with ease. Each pastel stick measures 1.375" in length.
With Rembrandt Pastels, you need not worry about quality. Two of the standout features of these pastels are the rich pigment concentration and high lightfastness. Rembrandt offers these pastels in 218 colors – 61 with a lightfastness rating ranging from 25 to 100 years and 157 with a lightfastness rating of more than 100 years. You can rest assured that these pastels will maintain their luster throughout your lifetime.
Like every top-notch pastel brand, Rembrandt pastels are available in affordable sets as well as individual sticks. You can conveniently restock any color from a collection. Royal Talens also provides an in-depth color chart for reference for professional artists who may want to review the swatches and pigments.
There are no gimmicks or false promotions when it comes to Rembrandt. These pastels are artist-grade and command a slight premium in price. If you have a few extra bucks to spare, these pastels are the best option.
Pros
Rembrandt pastel sticks contain zero sharp edges or hard bits, which can lead to scratches or bright spots during application

Each pastel stick is hand-checked multiple times throughout the production process to ensure optimal quality

It is a perfect kit for artists who are looking for top-notch quality

Rembrandt pastels come in a wide range of colors and are easy to blend
Cons
It can be a tad bit expensive for students and beginners
Number of Colors: 30 | Stick Size: Half Stick | Softness: Soft | Lightfastness: Good | Packaging: Cardboard box
Next, on our list of recommendations is the Mungyo Soft Pastel set that has 64 colors. The unique feature of this set is that each pastel stick is designed as a square instead of a circle. The square design is ideal for optimal grip and effortless stroke work.
Sale
Experience
The first two soft pastel sets in our list cater to professional artists and experts. It is time to include a pastel set for students, beginners, and hobbyists. We recommend the Mungyo Soft Pastel Square Chalk set to anybody who is operating on a tight budget and wants reasonably priced pastels.
You will want to buy this set because of the sheer value for the money it provides. At a price less than $15, you get 64 pastels – that is less than 25 cents per pastel stick. It is natural to think that if a comprehensive pastel set is priced so low, it might be of inferior quality. We have used it extensively, and we can assure you that it is not the case with Mungyo's set.
This set is not artist-grade and does not come with a color chart. There is no information on the pigment concentration and lightfastness rating. These pastels are made in Korea and are far from the best products available in the market. It serves as a perfect starter kit for students or hobbyists who want to learn.
There have been a few complaints about the poor packaging of this pastel set, which has led to some of the sticks breaking in transit. We got our set in perfect condition, and we found the packaging to be excellent – protected by a cover sheet and foam cushion in the box. The pastels are small in size and will run out soon after being put to use.
Pros
One of the cheapest pastel sets available in the market, costing less than 25 cents per pastel stick.

Comprehensive set, with 64 colors of soft pastels

Ideal starter set for art students, hobbyists, and beginners

Unique square design of the pastel sticks allows for better grip and more effective stroke work
Cons
Pastels are very small and will run out very soon after being put to use

There is no color chart in the set, so the lightfastness rating and pigment purity cannot be ascertained
Number of Colors: 64 | Stick Size: Mini Stick | Softness: Soft | Lightfastness: Fair | Packaging: Foam cushion
Halfway through our recommendations comes one of the most comprehensive pastel sets available in the market. Sennelier offers the half-stick Paris collection that consists of 120 colors. Sennelier is one of the most renowned brands in the pastels industry and has been providing art and craft supplies for over 100 years.
Experience
If you are looking for the most delicate soft pastels, you go for one of the most reputed brands in the pastel industry – Royal Talens, Holbein, or Sennelier. Based out of France, Sennelier has been the go-to brand for many famous artists since 1887. If you need proof, Picasso and Van Gogh used Sennelier products.
So why is Sennelier so good? We especially liked the full range of colors that Sennelier offers – 525 in total. Finding the right colors for your next art masterpiece will not be a hassle if you search the Sennelier color chart. We recommend the half-stick Paris collection because of its top-notch permanence, pigment purity, and lightfastness rating.
The set comes in a sturdy cardboard box, which allows secure storage. If you will be performing substantial overlapping work with these pastels, it is preferable that you fix between layers. Avoid heavily fixing the final layer to preserve the original tones. You will appreciate the extra soft finish of these pastels.
One of the downsides and a significant one at that is the price of Sennelier pastels. Soft pastels can cost up to nearly five dollars per piece and its most extensive set consisting of all 525 colors comes at a steep price exceeding $1,000. It is not your average pastel brand and commands a significant premium relative to other brands.
Due to its expensive price tag, the Sennelier half-stick Paris set is not well-suited for art students, beginners, and hobbyists. If you are still new to the world of soft pastels or are still experimenting and learning, this is not the set you want to buy.
Pros
Set contains artist-grade, extra soft pastels of premium quality that are made in France

It features best-in-industry pigment purity, permanence, and lightfastness rating

Sennelier offers 525 color options, providing a diverse range of color options for artists

It is made from a perfect mix of high-quality pure pigment and a natural transparent binder
Cons
It is one of the most expensive soft pastel brands, making it suitable only for professional artists, art teachers, and experts
Number of Colors: 120 | Stick Size: Half Stick | Softness: Soft | Lightfastness: Excellent | Packaging: Cardboard box
Any art or craft supply list will be incomplete without a Blick product. All artists in the USA have heard of or used Blick's products. The Artists' Soft Pastels are available in a wide array of vibrant, rich colors, ideal for all kinds of color sketching and pastel painting.
Experience
Over recent years, Blick has emerged as a go-to brand for all types of art and craft supplies. Do not label it as just an average store brand. While Blick's NYC store has the most extensive and well-thought-out collection of supplies for artists, their products always pack a punch.
We especially liked the Blick Artists' Soft Pastels because of their high pigment concentration and minimal binders. Like the premium brands of Royal Talens and Sennelier, the final color is bright and vibrant. These pastels are available individually as well as in sets. Each pastel stick measures 2.5 inches in length and 0.5 inches in diameter.
You will notice a soft, velvety texture in these pastels, which enables consistent coverage and easy laydown. These pastels from Blick are versatile and can be used for layering, blending, and softening edges. We ought to mention that, unlike most past pastels, they do not crumble easily. You get optimal lightfastness with these pastels.
What makes Blick click is the affordable price of its products. Most Blick products cost about 25% less than its premium alternatives, but the quality of these products has a negligible difference. If you can buy an artist-grade product from a non-premium brand at a moderate price, it is a win-win situation.
Blick's Soft Pastels set is affordable for both professionals and students. Blick offers the most bang for your buck, and these soft pastels will not disappoint. If you are looking for an upgrade from a basic pastel set without spending a fortune, this is the brand for you.
Pros
Set has artist-grade pastels that have high pigment concentration and negligible binders

Pastels do not crumble easily and provide intense, bright color

Ideal for various techniques like layering, blending, and softening edges

Moderately priced, making it affordable for students and professionals alike

Each pastel has a velvety texture and optimal lightfastness
Cons
It is a store brand and does not command a super brand value like other premium brands
Number of Colors: 60 | Stick Size: Full Stick | Softness: Soft | Lightfastness: Good | Packaging: Foam cushion
Faber-Castell is a name that a majority of artists are familiar with, both students and professionals. The FC128272 Creative Studio Soft Pastels set includes 72 colors. The vibrant color deposit in these pastels provides an exceptionally bright and intense finish. These pastels are ideal for drawing fine lines and details and for shading larger background areas.
Sale
Experience
The last recommendation we have is a treat for art students and hobbyists. Take the Loew-Cornell set we just reviewed and make it more comprehensive and reasonable to get the Faber-Castell FC128272 set. It includes 72 vivid colors of half-stick pastels, making it an excellent addition to any student's art supplies.
We especially liked the sturdy cardboard box this set comes in, making it ideal for traveling. These pastels are designed in the traditional square to offer better precision and control. Each pastel stick measures 1.125 inches in length. You will be pleased to know that these pastels conform to ASTM D4236 and are 100% safe to use.
The pastels feature a stable consistency and can adhere to various surfaces like card, paper, stone, and wood. We loved how easy it was to clean a wrong stroke – wipe with your finger, pastel brush or a paper wiper. These pastels are excellent for all kinds of blending projects, especially for subtle blends.
The primary reason for including this pastel set in our list is its cost-effectiveness. At a price of around $27, 72 colors of half-stick pastels is a great buy. As the Loew-Cornell set, this set suffers from similar drawbacks. There is no color chart so you cannot find the pigment purity and lightfastness rating of these pastels.
Faber-Castell does not sell these pastels individually. So if some of your pastels run out sooner than the rest, you have to either buy those colors from another brand or purchase the entire set again. Despite these shortcomings, it is an excellent set for art students, beginners, and hobbyists who do not want to spend a lot of money.
Pros
One of the most reasonable soft pastel sets for students

Comprehensive set consisting of 72 colors of half-stick pastels

Each pastel in this set conforms to ASTM D4236

These pastels work perfectly for creating subtle blends
Cons
The set does not include a color chart, so information about the pigment purity and lightfastness rating is not available

Pastels are not sold individually, making restocking troublesome and expensive
Number of Colors: 24, 48, 72 | Stick Size: Half Stick | Softness: Soft | Lightfastness: Good | Packaging: Metal case
Best Soft Pastels Comparison Table
Buying Guide For The Best Soft Pastels
Now that we have shortlisted seven of the best soft pastels from hundreds, you might be wondering how to choose the ideal product for you out of these seven. We have covered all the factors you need to consider to select the best soft pastel for your needs.
Budget Constraints
One of the most basic and crucial factors that determine which pastel set you will be purchasing is your budget. The amount of money you are able and willing to spend on pastels will either limit or expand your options.
Professional artists and experts who make sufficient money from their work will go for artist-grade pastels. They want uncompromising quality and top-notch pastels with high pigment concentration, optimal lightfastness, and permanence.
Art students and hobbyists operate on a tight budget and will go for student-grade pastels. They are looking for affordable supplies to practice and learn and do not need high-end products.
Characteristics of Soft Pastel
Soft pastels can help you create some beautiful art, but the process is not always as glamorous. Some natural features of soft pastels make it chalk-like, meaning it will crumble and produce a lot of dust. Soft pastel does not adhere to the paint surface, thereby leading to a need to use fixative with layering.
Due to these characteristics of soft pastels, it is imperative that you use them in a well-ventilated area to avoid breathing in the pigments and binders, which may be toxic. If you are not game for the messy process that using soft pastels entails, you should probably go for oil pastels instead.
Individual or Set?
Most of the pastel sets we have recommended are available both individually and in sets. Buying individual pastels allows you to test them, especially if you are considering buying one of the premium sets. Before investing hundreds of dollars in a comprehensive collection, it makes sense to test specific colors.
Purchasing a set is advisable because it is more cost-effective in the long run. Students and hobbyists should buy sets. You should preferably buy a set from a company that also sells its pastels individually to ensure convenient restocking and replenishment of the set.
Color Charts and Selection
Color charts make an essential part of pastel sets, especially for premium and expensive products from reputed brands like Royal Talens and Sennelier. Color charts give you a vivid look at what the colors will look like on paper. They also contain some vital information that professionals want to know to assess the quality of pastels, like permanence, lightfastness rating, and pigment purity.
When it comes to soft pastels, having a wide range of colors in the studio is always a good idea. It is easy to blend soft pastels, but the more you mix, the lesser the vibrancy of each color. Having a comprehensive set that includes various colors will go a long way in your artistic journey.
Pastel Stick Size
Soft pastels are available in two stick sizes:
Full stick, measuring about two inches in length.

Half stick, measuring about one inch in length.
It is a personal choice whether you will buy half-stick or full-stick pastels. Depending on your comfort and hand size, you can choose to use either of the two. The pastel quality remains the same across both sizes.
Soft Pastels FAQ's
Soft pastels are pastels containing mostly pure pigment with a very low proportion of binders. Soft pastels are known for having brighter colors and being incredibly smooth. Soft pastels are notoriously famous for producing a lot of dust as well.

Can soft pastels and oil pastels be used together?

Soft pastels and oil pastels are like the flipsides of a coin – soft pastels can be brushed off the surface due to low adhesion whereas oil pastels adhere to the surface but do not dry completely. It is not common to use oil and soft pastels together due to the vastly different finish of each medium.

How is a soft pastel different from a hard pastel?

A hard pastel and a soft pastel mostly have the same ingredients, only in different quantities. Hard pastels contain less pure pigment and more binders, making them more durable and less bright.

What type of paper should be used with soft pastels?

Pastels are incredibly versatile art mediums. Soft pastels can be used with nearly all surfaces that have a decent amount of tooth and texture. Some artists prefer only pastel paper, while others use regular drawing paper. You can even use boards, sandpaper, and canvas.

Is a fixative required for a soft pastel?

Soft pastels do not adhere to most paint surfaces and can come off quickly if a fixative is not used. It is recommended to use fixative with soft pastels for the preservation of artworks. If you are going to use layering, using fixative is a must between layers.

Is it safe to use soft pastels?

Soft pastels are known to produce a lot of dust, significantly higher than hard pastels and oil pastels. Most soft pastels are safe to use though. As a general rule of thumb, buy pastels that are non-toxic, and ASTM certified.
Conclusion
We're absolutely thrilled that you've joined us in exploring the wonderful world of soft pastels! We hope you found this article to be an exciting and eye-opening journey into the colorful realm of this versatile artistic medium. It truly is an amazing way to express your creativity and create stunning masterpieces.
Out of these 6 best soft pastels, here are our top three recommendations:
Best for color richness: Sennelier Soft Pastels is an ideal option. Sennelier's luxurious and buttery texture delivers intensely pigmented and vibrant colors, making it a standout choice for artists who seek true-to-life color representation in their work. With a vast array of hues and shades, this select set ensures that your creative vision is never compromised.
Best for affordability: Faber-Castell Creative Studio Soft Pastels is a good option. Catering to the budget-conscious artist without compromising on quality, these pastels offer an excellent balance between price and performance. The pastels' strong pigments, smooth blending, and durability make it a popular choice for novice and experienced artists alike.
Best for beginners: Prismacolor NuPastel Artists' Pastels is the right choice. These hard pastels provide great control and precision for those who might be new to the art form. They're less prone to breakage than softer alternatives, making them more forgiving and user-friendly for beginners getting a feel for the medium.
We are confident that, armed with the knowledge we've provided in this article, you'll be well-equipped to make an informed decision on the best soft pastels to suit your personal artistic needs. Go on, unleash your creativity and enjoy the spectacular colors and texture that soft pastels can bring to your artwork. Remember, the only boundaries in art are the ones we create ourselves, so dream big and make your mark! Happy coloring!