Colored pencils are some of the easiest and most exciting mediums for putting those vibrant colors onto paper. It is not only satisfying to take up a neat little set and get right down to fill any blank space up with vivid shades and stunning textures, but it's also a great way to let the day's steam off and bust that stress well!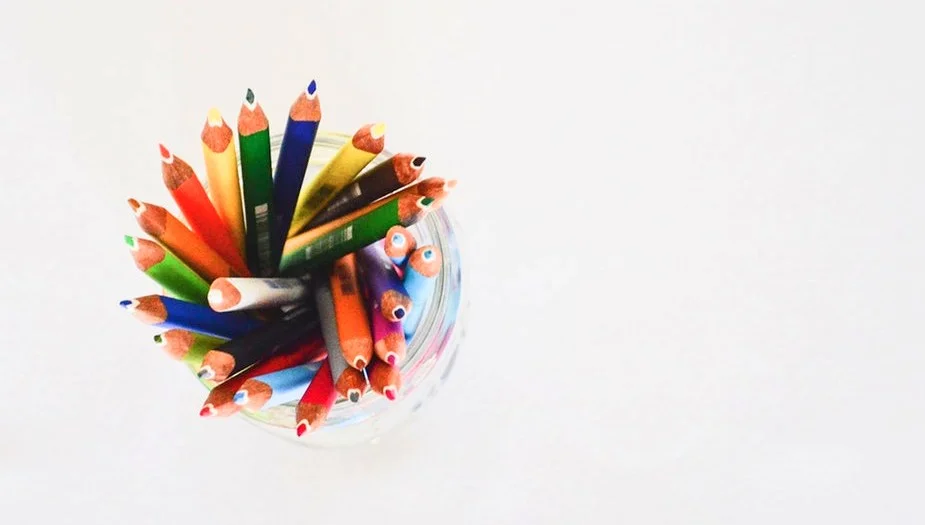 You do get a lot of versatility out of color pencils than most other color mediums which could take time to get used to. 
However, the one thing that could be really tricky regarding color pencils is when you get that unwanted stray line out of the boundary, which just won't erase. It can be pretty frustrating, especially for beginners to scrub out such marks and stains which can ruin the entire picture. 
But the good news is you can easily avail erasable colored pencils that put the problem of color stains on paper right out of the equation! And if this is what you're looking for right now, then we're here to get you out of that situation! 
'Cause in the following read, we'll be reviewing some of the best erasable colored pencils for you to check out right now! 
Best Erasable Colored Pencils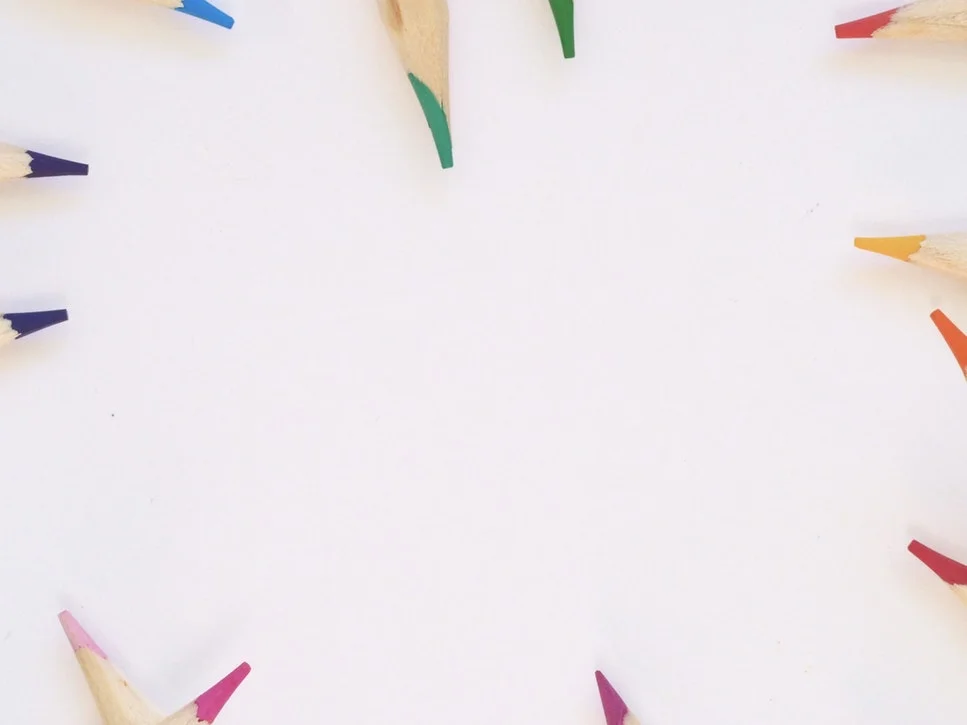 To help you find the best erasable colored pencils for your needs, we've put together a list of the top options available on the market today. So, without further ado, here's the list of the 6 best erasable colored pencils.
The Japanese color brand Tombow is reputed globally, owing to its Irojiten range of colors that produces some of the most vivid and creamy textures ever! These pencils come in two dominant variant packs- "Vivid" which gives off the most luxuriantly dark tones and "Tranquil" which consists of lighter colors. 
We did try out the "Vivid" range and now duly realize why it's known as one of the best color pencils ever, and that too, in the erasable colors department! 
Experience
The Irojiten Vivid comes in a set of 24 or 12 colors that also includes a color pencil eraser and a single-slot sharpener. The wooden casing is made using hard cedar wood which makes it considerably formidable and resistant to breakage or splintering.
But the best part about these was, unquestionably, the color pay-off. We were simply stunned by how beautifully the leads glided onto the paper and delivered rich shades of vibrant hues in the pitch-perfect color saturation it offered.
The coolest thing about this one is that it blends so satisfyingly smoothly when it comes to blending and layering upon colors. Unlike most other color pencil variants that get patchy especially while layering, these go on like a dream with even consistency in every way.
Now, to say about the "erasability" of these colors, there were a few pros and cons. The block of eraser that the set includes for you does a fine job of removing almost all of the stains for you. But, since the color is that rich, it might leave behind the faintest hint of the stain behind, which, however, won't even be visible to the eyes if you didn't look closely.
But, the problem with this is that it might not work the same way with a regular eraser for that matter.
But, apart from this, this is one color pencil set that in our opinion every art enthusiast should try out for once at least!
Pros
Lux colors and incredibly consistent pay-off

Doesn't damage or harm the paper in any way, even while being erased

Could be used by both beginners and professionals
Cons
The lead could feel a tad bit hard to maneuver initially

Pretty expensive
Quantity: 90 | Type: Wax-Based | Erasable: Yes | Colors: 90 Unique Colors
Sale
Prism's Color has always been known to offer a range of some of the finest grade color mediums for the world to use and create spectacular art pieces. 
The Col-Erase Erasable Colored Pencils from the brand work beautifully to deliver a stunning color payoff. The durable and robust medium point keeps the pencils from cracking at any point in time during usage even under constant pressure. 
Experience
We did have high hopes for this Prismacolor product, and in all honesty, it performed really well for that. The color pay-off is decent gliding on evenly even during long stretches and strokes. The comfortable, easy grip and size of the pencils make it ideal for beginners and professionals alike.
When we tested out the color-saturation and layering capacity of the pencils, we were pleased to find that the medium to fine lead of these pencils worked with the ease of the standard graphite pencils, because the wax content was considerably less compared to other brands. This prevented the smattering of colors, making it excellent for precision detailing.
Each pencil comes with an eraser attached to the pencil head that helps you to erase any extra colored lines. It does the job well enough for fine lines and even the standard strokes. The only issue regarding this could be if you go really dark on the lines and over a large surface area, in which case it could leave a stain behind.
All in all, The Col-Erase from Prisma color is one of the most affordable and fine options in the erasable color department that you shouldn't definitely miss out on!
Pros
Works like the standard graphite pencils making for easy and clean use

Brilliant color deliverance and layerability

The erasers work quite well in erasing stains and unwanted colored lines without damaging the paper

Ideal for precision work
Cons
Could get a tad bit patchy when it comes to filling larger blank spaces
Quantity: 12 | Type: Wax-Based | Erasable: Yes | Colors: 1 color
So when it's Staedtler, you know that there isn't really a chance of things going wrong in your art gig. Recognized as one of the top art supply brands around the globe, Staedtler does a marvelous job at coloring life for you! 
And the Erasable Colored Pencils from the brand do just that and allow the scope for experimentation owing to their erasable colors! So now you can color to your heart's content without worrying about making mistakes! 
Experience
Well, we knew that we could expect nothing but the absolute best from this German-based brand that has been a favorite amongst every artist since it's emergence into the field.
One of the hallmarks of Staedtler is the brilliantly designed hexagonal pencils that provide a pretty easy and comfortable grip and an incredibly durable, crack, or chip-resistant overall structure.
The lead itself is highly pigmented and pays off smoothly in a semi-waxy finish. This fine, soft lead works beautifully for detailing and filling up significant blank spaces. These features make the pencils an ideal coloring medium for literally all ages.
The pencils come with an eraser stump end that you could use to erase bits and portions of colored areas. The erasers are latex-free and work fine, and there isn't much that's left behind on the paper once you've used them, but these can be a tad bit hard in form. It's better to use a thicker paper texture for these erasers.
But apart from this, the pencils are an appropriate coloring medium for school projects, or for more serious artworks such as illustration and detailing.
Pros
Perfect for all ages

Beautifully designed for easy maneuvering with a chip-resistant structure

Erasers on the pencils do a good job of removing color
Cons
Thinner sketching papers might get affected by the erasers
Quantity: 12 | Type: Wax-Based | Erasable: Yes | Colors: 12 Unique Colors
We've all had our favorite Pilot pens for a range of purposes that included everything from writing crisp letters to doodling at the back bench. The Frixion Erasable Colored Pencils from the brand is an exclusive range of uniquely designed coloring pencils with non-dusting erasers that works almost like a pen, making coloring the blank spaces an even more enjoyable task for all! 
The erasers ensure that a mess-free coloring spree that helps keep the environment clean, especially for kids. 
Experience
So although we have greatly loved our days with our favorite Pilots, we were a bit skeptical about the Frixion Colored Pencils, given the fact that we were aware of the mixed reviews that it had got. 
But, it did really impress us with the kind of performance it put up even against all of these top brands that we're reviewing today. These pencils come in a durable casing and deliver almost an inky yet texturized vibrant pay-off that looks absolutely amazing. This makes it a hot favorite amongst kids and an ideal choice for school projects. 
This is made even more exciting by the fact that the erasers that you get with these leave no shaving and dirt behind. It cleans up the stains easily and quickly, keeping the worktop clean. The fine tips of the product make it perfect for detailing and intricate work or even writing (what Pilot does best)! 
The only part we found to be a tad bit tricky is that you'd really have to add pressure in order to get bolder, more defined lines because the pay-off is kind of diluted and light otherwise, especially when you have to color larger spaces. 
Also, we wish that these were a bit more affordable. 
Pros
Fine lead makes it pretty easy to detail or write

Mess-free erasing thanks to the non-dusting rubber tips on the pencils

Quite expensive
Cons
Color payoff may become lighter while filling larger spaces

Quite expensive
Quantity: 12 | Type: Wax-Based | Erasable: Yes | Colors: 12 Unique Colors
When you read "Crayola," it's almost always a trip down memory lane because just about each one of us has grown up using these special brand of colors. And what makes these special is the superior, consistent performance that has essentially woven Crayola into our childhood. 
The Erasable colored pencils from the brand offer a decent range of removable colors that is ideal for every kid and for all kinds of school or home projects. 
Experience
Apart from the fact that we went absolutely kiddish while testing these out, Crayola still didn't cease to surprise us with its consistent performance even after all this while! As expected, the color deliverance is great on these that fill up the largest areas on paper without ugly patches or scratches. 
However, the leads of these are pretty soft with a greater wax content than those from the other brands. So, although, this pays off in immensely vibrant and rich colors, they can smudge and stain the other portions of the paper. 
This is another set that gives you a separate block of erasers, and this really does a fine job of cleaning up the color stains in a jiffy. But these do leave shavings quite a lot, and it might just be difficult to scrub off really dark areas with it. Also, regular erasers won't quite work. 
But, Crayola indeed provides a lot more than most other brands at a price that's more reasonable and affordable than others. 
Basically, the colored pencils from Crayola are ideal for kids but not so much for professionals. 
Pros
Rich, vibrant color payoff with a smooth, glossy texture

Eraser cleans up stains well without harming the paper

Very easy to use, especially for kids

Pretty reasonably priced
Cons
Colors can stain and smudge

Erasers do leave a lot of shavings
Quantity: 50 | Type: Wax-Based | Erasable: Yes | Colors: 50 Unique Colors
The Crayola Twistable Erasable is a newer launch from the brand that boasts of an exclusive range of twistable tube pencils that has a durable plastic casing rather than the traditional wooden variant. 
The colors are as pretty and vibrant as the original Crayola colored pencils. The Twistable pencils are entirely erasable and each pencil comes equipped with rubber tips at their ends, that can be used to scrub out any unwanted mark or stain. 
Experience
The Twistables from Crayola are definitely a fantastic upgrade to what we reviewed for you earlier from the same brand. It delivers a decent color payoff in every stroke, gliding smoothly over the surface.
The leads will obviously need no sharpening as you can simply twist it up and use it to color whenever you want. This makes it so much more convenient and easier to use and is perfect for kids to use anywhere. The set contains 12 shades that come with the erasers at the end.
The eraser does a good job of removing colored lines or marks. However, we thought that compared to the classic Crayola erasable pencils that came with a separate block of eraser, this one might just be a bit too patchy touch to use, especially over larger surfaces.
Also, darker strokes could be a challenge and effort to remove even using these erasers.
Pros
Very convenient, non-toxic, and hence, very safe to use by kids

Delivers a decent color pay-off
Pretty affordable than the ones from most other brands
Erasers work well, but not as much for darker lines
Cons
Layering could be a bit difficult using these
Quantity: 36 | Type: Wax-Based | Erasable: Yes | Colors: 36 Unique Colors
Best Erasable Colored Pencils Comparison Table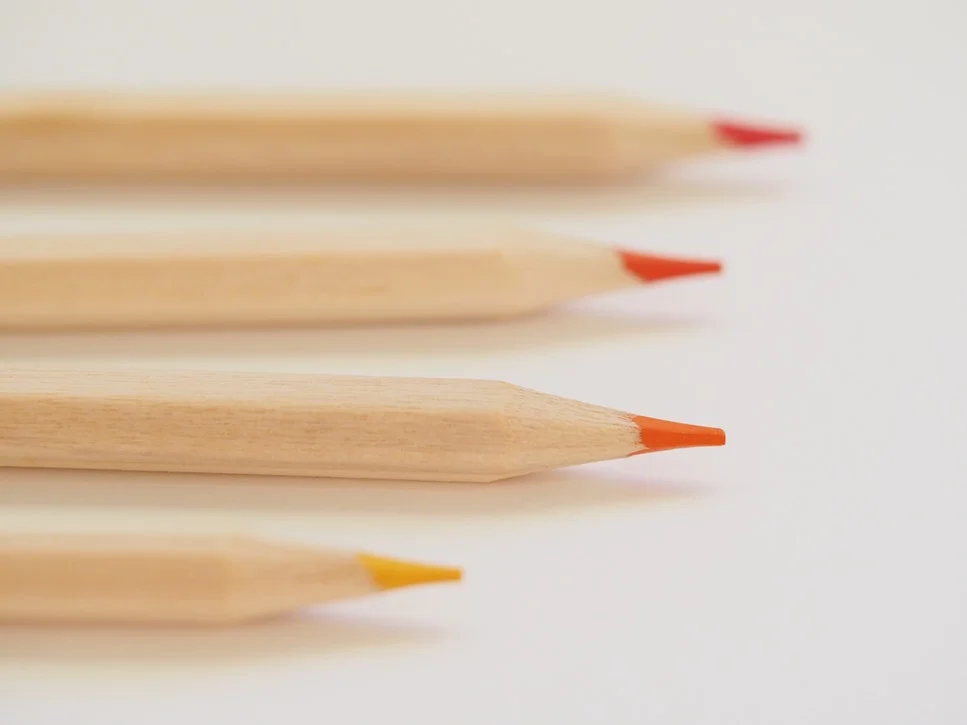 Buying Guide For The Best Erasable Colored Pencils
While purchasing a set of erasable colored pencils isn't normally a big deal under any circumstance, knowing how to select just the right product will take more than just time and basic know-how regarding the product itself. 
Art supplies don't come in cheap and to land up with an inferior-grade product would be mean a loss of money and time. Also, things like colors or other art mediums should be bought with extra care and attention to ensure that they are absolutely easy to use, especially by children. 
And, to simplify things further for you, we have decided to include this short buyers' guide for you to know what to consider while buying erasable colored pencils! 
Lead Quality:

The quality of the lead is the main factor to consider when buying whatever kind of colored pencils you want to buy. Remember, softer leads will have more wax content while harder leads could be a tad bit difficult to work with initially. 
How easy it might be to erase the lines created by either type will depend on the kind of pigment formulation the brand offers. This will also decide what brands would work best for children and beginners and what should you avoid if you're a professional. So, you could test a few out individually before deciding on a complete set. 
Crack and chip-resistance:

the leads of the colored pencils, as well as the casing, should be durable enough to resist cracking or chipping which might lead to wastage of the product and hence, stacks heavily against the investment. Softer leads are more prone to breaking and should be handled with care during usage. 

Eraser:

This is the essential determinant for an erasable pencil. The erasers provided to remove the colored marks should work well enough to not leave any stain or mess behind. It's always a good idea to go for those that come with non-dusting erasers. 
These keep your worktop super-clean and mess-free for. You should also consider whether or not you could use a regular eraser for the kind of pigments your pencils offer by checking how well the one included in the set fares. 
Safety:

Always, and we mean, ALWAYS go for non-toxic products. Otherwise, the shavings from the erasers mixed with the pigments from the pencils can cause respiratory diseases if they aren't certifiably safe. This is where you should, at all costs, consider investing in a good brand, especially if kids are gonna use it. 

Price:

Although colored pencils generally come at a really affordable and reasonable price tag, certain top-notch brands can be pretty expensive. However, if you're looking to buy a set to experiment with or keep it casual and not-so-professional, then we would advise you to go for individual purchases from different brands rather than investing in a full set right away. 
This way, you get to customize your own pallet and understand which brands and kinds of color will work best for you while cutting down on the overall significantly.
Erasable Colored Pencils FAQ's
Are erasable colored pencils as good as regular colored pencils?

While erasable colored pencils may not have the same color intensity and vibrancy as regular colored pencils, they are still a great option for beginners and for those who want to make fewer mistakes in their artwork.

Can erasable colored pencils be used on all types of paper?

Erasable colored pencils can be used on most types of paper, but it's recommended to use them on paper with a smooth texture for the best results. Rough or textured paper can cause the eraser to smudge the colors and leave marks.

Do erasable colored pencils come in sets or individual colors?

Erasable colored pencils are usually sold in sets, but individual colors can also be purchased separately. It's best to purchase a set that includes a wide range of colors to allow for more creativity.

Can erasable colored pencil marks be blended like regular colored pencil marks?

Erasable colored pencil marks can be blended like regular colored pencil marks, but it's important to blend them before erasing, as the eraser can remove some of the color and affect the blending.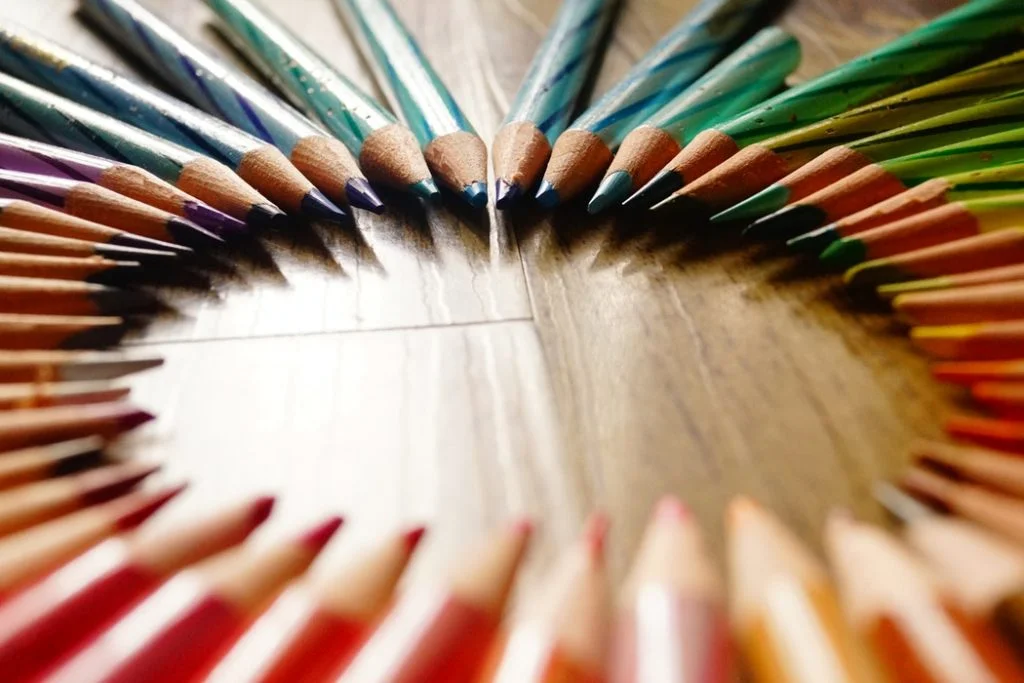 Conclusion
We appreciate you taking the time to read our article on the best erasable colored pencils. We're confident that this information has given you the insights you need to make an informed decision on which erasable colored pencils to purchase. The right set of erasable colored pencils can make all the difference in your artistic creations, allowing you to make adjustments and achieve the perfect results effortlessly.
Out of these 6 best erasable colored pencils, here are our top three recommendations:
Tombow Irojiten Colored Pencils - Best for Luxurious Colors: Packed with a range of vivid and creamy colors, the Tombow Irojiten Colored Pencils is an ideal option for those who seek top-notch color payoff and blendability.
Prismacolor Col-Erase Erasable Colored Pencils - Best for Precision Work: With its easy-to-use design and excellent erasability, Prismacolor Col-Erase is a good option for artists who need precision in their work without worrying about making mistakes.
Staedtler Erasable Colored Pencils - Best for All Ages: Thanks to its comfortable grip and high pigmentation, the Staedtler Erasable Colored Pencils is the right choice for artists of all ages and skill levels.
Armed with these recommendations, you're ready to embark on a creative journey filled with vibrant colors and endless possibilities. Don't be afraid to experiment with different techniques and color combinations, as the erasable nature of these colored pencils makes it easy to refine your skills and achieve your desired results. So, go ahead and unleash your imagination with these fantastic erasable colored pencils. Happy coloring!
Related Articles
15 Best Electric Pencil Sharpeners
11 Best Colored Pencils for Beginners & Professional Artists
13 Best Sharpener For Colored Pencils
11 Best Adult Coloring Books That Will Color Your Mood
7 Best Electric Pencil Sharpener For Colored Pencils
10 Best Paper For Colored Pencils
Learn How to Shade With Colored Pencils Swiftly & Correctly
12 Colored Pencil Tips & Tricks to Enhance Your Skill
Learn How To Use Colored Pencils | 12 Brilliant Beginner Techniques
You Won't Believe What Colored Pencils Are Made Of!
10 Colored Pencil Techniques to Enhance Your Drawings Swiftly
Learn How To Blend Colored Pencils Correctly Fast