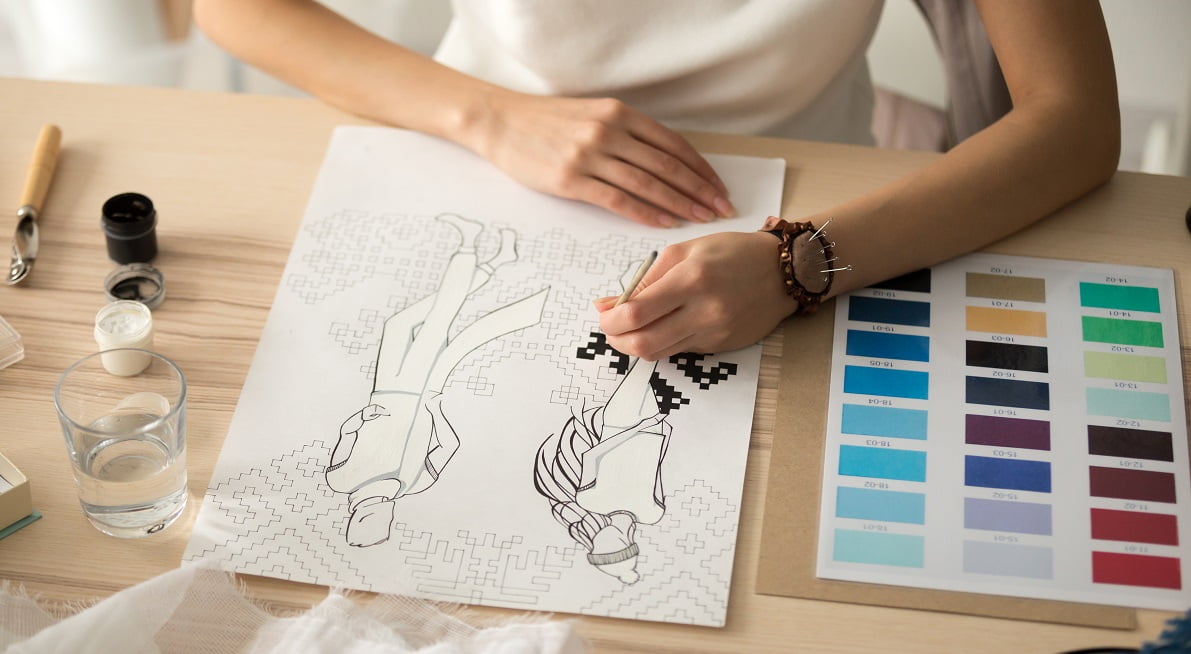 If you want to buy the most economical yet high-quality paper for colored pencils, you have come to the right place! Today, we will discuss the best paper you can buy!
There are a few kinds of paper you can buy for art with colored pencils. However, there are certain factors where you must not compromise:
Every artist wants the best possible archival properties, so there should be no yellowing with time.

The paper should not tear easily.

It should be able to absorb multiple layers of colors for compound finishes.

The paper should be of a reasonably high quality
With these qualities in mind, we've chosen the ten best papers for colored pencils you can buy this year. Without further ado, let's get to the product reviews!
Best Papers For Colored Pencils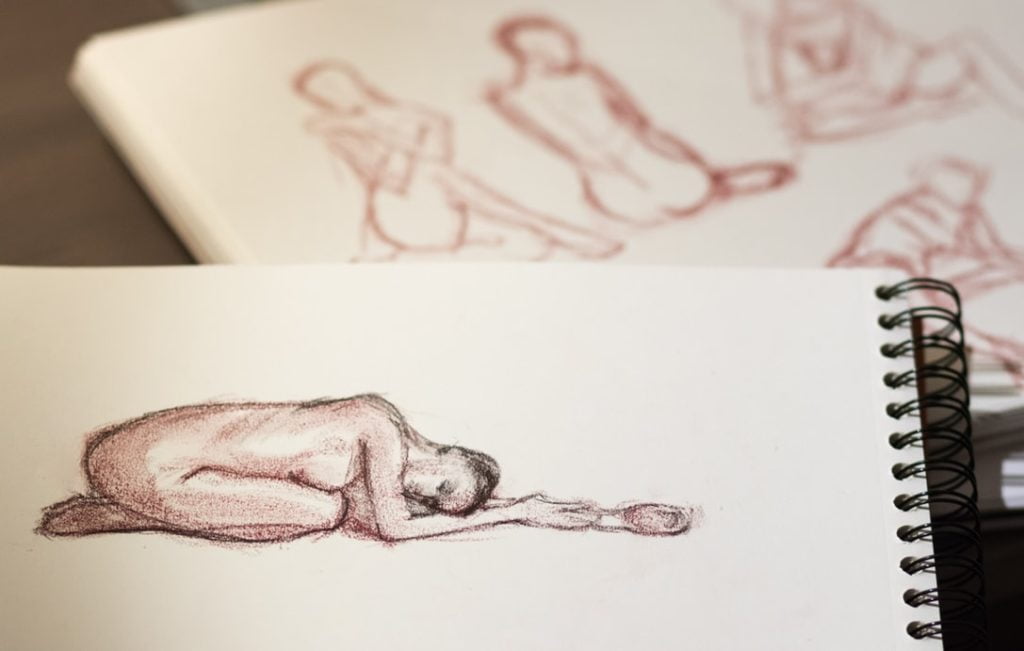 Here is the list of the 10 best papers for colored pencils that you can use to create vibrant and captivating artworks.
Sale
When we talk about performance and value, very few products come close to the Canson XL Series Mix Media Paper Pad. Canson has been manufacturing papers for over five centuries. The XL Series Mix Media Paper Pad is one of the cheapest papers you can buy and has relatively decent quality too!
Experience
This Mix Media Paper Pad is terrific for beginners since it costs very less per sheet. It is available in many different sizes, ranging from 5" x 8.5" to 18" x 24". These sheets have negligible flaws when it comes to creating art with colored pencils, but they are known to bleed with sketch pens.
The surface has a smooth and buttery texture. It is sturdy enough to bear multiple layers of pencil colors. In case you are looking for multiple pads to draw on – say one for home and one for the studio, you should probably buy two of these. The texture is quite similar to medium watercolor paper.
Pros
Excellent texture for its price

Decent quality for use by most artists

Smooth finish and offers excellent value-for-money 
Cons
It is known to bleed with other media, so not the best option for liquid inks
Sheet Size: 7″ x 10″ | Paper Weight: 160 GSM | Acid-Free: Yes | No. of Sheets: 60 Sheets
The second product in our recommendations comes from Legion, a company known for making cotton-based drawing paper pads for a long time. The Stonehenge series is renowned for being the best-colored pencil paper you can buy. It is 100% acid-free, comes with no chlorine or optical whiteners, and is made very responsibly.
Experience
The Stonehenge Pad comes with Legion's printmaking expertise, thereby giving you an enjoyable experience overall. It is made out of cotton, which provides you with a superb drawing experience with almost every top-notch colored pencil on the market today.
The paper does not bleed ink, gives you supreme control over colors, and withstands several layers of colors on the surface without any problems. It allows you to be flexible and create almost anything that comes to your mind! We undoubtedly recommend this to professionals and experts. Beginners should not spend so much to practice.
While it is expensive, you wouldn't expect the highest GSM paper to be value-for-money. It is definitely worth the outlay – especially if you've become a professional artist.
Pros
250 GSM paper, which is the best you can get for colored pencils

100% non-toxic

Features a best-in-industry texture 
Cons
Expensive and suitable only for professionals and experts
Sheet Size: 9″ x 12″ | Paper Weight: 250 GSM | Acid-Free: Yes | No. of Sheets: 15 Sheets
Technically, this isn't colored-pencil paper. However, once you use it, you will fall in love with the weight and the smoothness. While using this paper and colored pencils, you'll soon forget that it wasn't made to be used with colored pencils at all! It is recommended for pencils that are slightly harder so that the paper won't break the pencil nib.
Experience
Besides the Legion paper, this paper is one of the few which comes with a high GSM rating of 300. Don't be fooled by the rating – these two papers are worlds apart in all other contexts. The Fabiano is hot-pressed, while most other papers tend to be cold-pressed, so they give a bit more texture.
You can get this paper in a variety of sizes and in different quantities as well – you may want a roll if you're a professional, but if you're experimenting, you might want to go for single sheets. However, there is one problem – the cost. For a paper that isn't even technically colored-pencil paper, it's one of the most expensive options out there.
Pros
Incredibly high GSM paper; the heaviest you can find in the market

Papers are hot-pressed, but they work well

Comes in various sizes and quantities
Cons
Incredibly expensive, even for a watercolor paper
Sheet Size: 4.92″ x 7.08″ | Paper Weight: 300 GSM | Acid-Free: Yes | No. of Sheets: 25 Sheets
Sale
Moleskine comes to the market with a wonderful product that shines because of its portability. Moleskine's claim to fame is their notebooks, which are some of the best you can find in the market. Their sketchbook is brilliant, irrespective of which set of colored pencils you use with them.
Experience
Moleskine's Art Sketchbook comes in four sizes, ranging from pocket-sized (5" x 5.5") to full-fledged A3. Paper quality is one of the most important aspects of this notebook – it outshines most of its competitors when it comes to this attribute. Moleskine is known for high-quality paper, and this product certainly does its best to uphold the company's reputation. 
This sketchbook comes with a pocket up front, which is useful for storing tidbits.
We especially liked the shade of the paper, which is a toned ivory color. Another great feature of the pages is that they are acid-free and have rounded corners, which helps when you're keeping the notebook in your pocket. For drawing something up quickly or sketching while traveling, there are very few products that come close in quality.
Pros
165 GSM paper, which is perfect for drawing something quickly

Highly portable and comes with a neat pocket

Has a rare toned ivory color, which is hard to find on sketch pads 
Cons
The A3-sized Moleskine notebook has better substitutes and isn't the best product for its price
Sheet Size: 8.25″ x 11.75″ | Paper Weight: 165 GSM | Acid-Free: Yes | No. of Sheets: 96 Sheets
Sale
With this, we come to the real deal – the actual sketching pads which are directly aimed towards colored pencils and shading pencils. This paper is slightly more textured than the best color pencil sketch pads on the market but does the job just as well in most circumstances. Vellum used to be made from animals but is now made from plant material.
Experience
This sketchpad is a little different from regular colored pencil sketching pads, in that you get multiple ply sheets on one page and hence, a heavier sheet with a 270 GSM weight to it. This pad is ideally suited for a studio because it is too large to be used on the go. We especially liked the paper quality, which is beyond reproach.
The shade of the page is slightly light grey/yellow, because of the way vellum is prepared. The 400 series and the 300 series differ in that the 400 series is somewhat more expensive and slightly better when it comes to performance with a variety of color pencils, such as the Prismacolor and the Faber-Castell ranges.
Pros
Excellent color performance and can efficiently deal with multiple shades of colored pencils

The tone of the page is a bit different from the generic white pages you get in sketch pads

Vellum's texture is worlds apart from usual sketch pads
Cons
If you can afford the outlay, the 400 series may be a better product for you
Sheet Size: 14″ x 17″ | Paper Weight: 270 GSM | Acid-Free: Yes | No. of Sheets: 20 Sheets
The OG Strathmore Colored Pencil Pad has 100 sheets with some of the best quality paper you can buy today. We especially liked the price of this pad – merely above the average price you would expect from normal sketchpads. It offers brilliant value for money and is one of the better choices you can make if you want the regular sketch finish.
Experience
This set of pages is very polarising among the artist community, mostly because it's one of the few sketch pads which allow the tooth to show through the work. Hence, artists with softer leads such as Prismacolor have an affinity for the 400 series. However, it remains a solid choice, even in light of intense competition and its unique tooth property.
Strathmore has taken into account the needs of users who like to move around with their colored pencils. They have introduced a portable variant that measures approximately 6" x 8". It will easily fit into a small bag or a purse – you can draw with ease pretty much anywhere you wish to. The paper is acid-free and comes in at around 270 GSM.
Pros
Very high GSM rating for its price, relative to other products

When used with softer tips, it can become a handy tool, somewhat like more expensive brands of papers

The pocket series fits into a small bag quite handily, giving stiff competition to the Moleskine notebook in terms of value
Cons
It is not meant for use with harder pencils
Sheet Size: 9″ x 12″ | Paper Weight: 163 GSM | Acid-Free: Yes | No. of Sheets: 30 Sheets
It is another one of the few rare sketchbooks which were explicitly designed for colored pencils. It comes with 50 pages and is geared mostly towards those starting with colored pencil-based art. Many competitors are primarily concerned with covering all kinds of art possible, which makes this product a bit different.
Experience
It is a beginner-level colored pencil pad – it has neither the GSM heft nor the tooth expected from more premium surfaces such as those recommended above. However, it brings a few remarkable features to the forefront – including 100% acid-free paper. It is a spiral-bound notebook rather than individual sheets, which gives you great archival benefits.
The pad is available in three sizes – 5" x 8", 5" x 11", and 8" x 8". Thus, it makes a lot of sense for students who are just starting out with colored pencils or want more practice to get this pad. 50 sheets for as little as this pad offers is a bargain you do not want to miss out on! It's also great for the outdoorsy types and has gotten rave reviews from a lot of people as well.
Pros
Comes with a reasonably high GSM for its cost

Offers some tremendous archival properties, allowing you to display your work later on

Sizes available make a lot of sense
Cons
Professionals may want to look elsewhere for a better-quality paper
Sheet Size: 8.5″ x 11″ | Paper Weight: 147 GSM | Acid-Free: Yes | No. of Sheets: 50 Sheets
Sale
If you're looking for a smoother paper and want to introduce more detail into your work, the Canson Universal might be what you're looking for. However, be warned – adding more detail to your work comes at the cost of allowing more colors into your work. Hence, it only makes sense to go for this pad if you're sure you don't want to mix colors too much.
Experience
This sketch pad comes with everything you need if you want to try less color but more detail. The surface is incredibly smooth for the price, which means that standard artwork will be a breeze to put on these sheets. They also come at somewhere around the average price mark, so they're neither too cheap nor too expensive to buy.
The pages are finished in a natural white, so you won't have any problems when it comes to color reproduction. These pages are acid-free, which means they have excellent archival properties as well – though not the best. The pages are also perforated, and it comes in a spiral binding which should give you an exceptional finish. Hence, you'll be quite happy if you want to create art on these papers.
Pros
Decent GSM rating for the price

Acid-free papers tend to last long

It is micro-perforated, so you won't have issues with tearing pages apart

Its natural white shade of paper is hard to come by
Cons
It cannot take too many layers of color before it starts curling up
Sheet Size: 9″ x 12″ | Paper Weight: 96 GSM | Acid-Free: Yes | No. of Sheets: 100 Sheets
With Strathmore's third entry into our list of reviews, you should get an idea of how well they have mastered the art of making papers for all kinds of purposes, especially colored-pencil papers. It is a much larger pad with an 8" x 10" size, which means it is another excellent product to have around in the studio.
Experience
The papers are a fair bit heavier than you'd expect your generic sketch pad to be, but that's a pretty good sign – in both archival properties and color absorption. It comes in at one of the best medium-weight papers that we've reviewed, both in terms of archival qualities as well as range.
It only comes in a specific size – which is 8" x 10". If you're looking for pads that come with a bit more in terms of size, you should have a look at the other offerings that we reviewed earlier.
Pros
Medium-weight papers are hard to find, which also gives you so much range

It makes a lot of sense in the home or studio setting

Great archival properties
Sheet Size: 8″ x 10″ | Paper Weight: 130 GSM | Acid-Free: Yes | No. of Sheets: 24 Sheets
Sale
Jack of all trades but master of none – this idiom sums the drawing pad up pretty well, in our opinion. The drawing pad gives you more range than you need when it comes to colors but also gives you enough tooth to get some excellent detail going. The sketch series is aimed at all artists and not just colored-pencil users, but it behaves quite nicely with it too!
Experience
As the last item on our review list, it leaves little to be desired. It is a beautiful combination of natural-looking colors, with enough heft to allow good quality designs with as much color as you wish. At the same time, it has enough smoothness for you to detail your designs as much as possible. The GSM rating is 74, the least of all here – but it does give you a great experience!
The low GSM points to it being strictly practice paper, but this is not the case. It is useful even if you want to showcase the odd drawing or two. This set of pages, in fact, turns out to be one of the best-rounded products that we have reviewed today.
Pros
It comes with a tremendous quantity-to-price ratio

Generally, one of the best papers a beginner can buy

8.5" x 11" size is decent enough for the studio or desk at home
Cons
Other papers come with more archival properties and better GSM ratings but at a higher price
Sheet Size: 5.5″ x 8.5″ | Paper Weight: 89 GSM | Acid-Free: Yes | No. of Sheets: 100 Sheets
Best Papers For Colored Pencils Comparison Table
Paper For Colored Pencils FAQs
How does paper texture affect colored pencil drawings?
Paper texture plays a crucial role in how colored pencils lay down pigment. A rougher texture provides more tooth, allowing for stronger color payoff and improved blending, while a smoother texture is better suited for fine details.
How can I prevent my colored pencil drawing from smudging?
To avoid smudging, you can use a fixative spray, place a protective sheet between your hand and the paper, or carefully work on your drawing from one side to another, avoiding resting your hand directly on the artwork.
Can I use toned or colored paper with colored pencils?
Yes, you can use toned or colored paper to create unique and dynamic effects, as it provides a base color to work with and can affect the overall appearance and mood of your artwork.
Can I use the same paper for colored pencils and other mediums?
Does the weight of the paper matter?
Yes, the weight of the paper is important, as heavier papers, typically around 300gsm, can handle more layers of colored pencils and prevent the paper from buckling or tearing.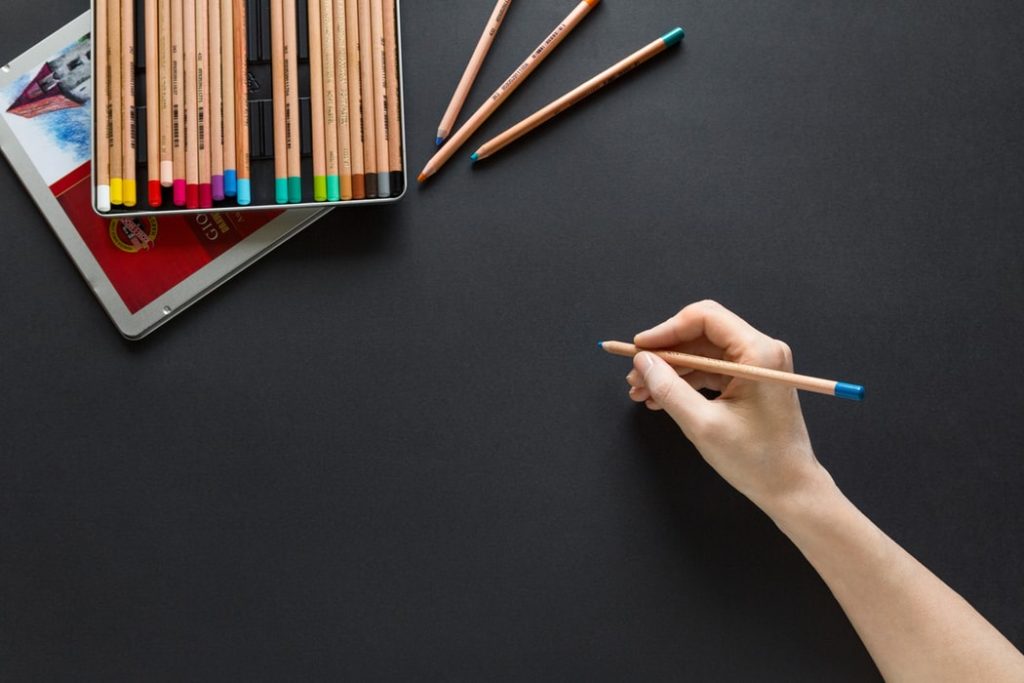 Conclusion
Selecting the best paper for your colored pencils is vital to ensuring a pleasurable and quality experience in creating stunning artwork. Different paper products cater to varying needs, involving factors such as skill level, budget, paper texture, and weight.
From the above 10 best papers for colored pencils, here are the top three expert recommendations:
The Canson XL Series Mix Media Paper Pad is an ideal option for beginners and hobbyists, offering excellent value for money and a smooth finish.
The Legion Stonehenge Colored Pad is a good option for professional artists, with a high GSM and top-quality texture.
Lastly, the Fabriano Artistico Aquarelle is the right choice for heavyweight paper lovers due to its high GSM and hot-pressed variety.
Consider these top suggestions when selecting the best paper suited to your needs, requirements, and level of expertise. Enjoy the creative journey, and always remember that practice and quality materials will help elevate your work to greater heights.
Related Articles
15 Best Electric Pencil Sharpeners
11 Best Colored Pencils for Beginners & Professional Artists
13 Best Sharpener For Colored Pencils
11 Best Adult Coloring Books That Will Color Your Mood
7 Best Electric Pencil Sharpener For Colored Pencils
Learn How to Shade With Colored Pencils Swiftly & Correctly
12 Colored Pencil Tips & Tricks to Enhance Your Skill
Learn How To Use Colored Pencils | 12 Brilliant Beginner Techniques
6 Best Erasable Colored Pencils
You Won't Believe What Colored Pencils Are Made Of!
10 Colored Pencil Techniques to Enhance Your Drawings Swiftly
Learn How To Blend Colored Pencils Correctly Fast