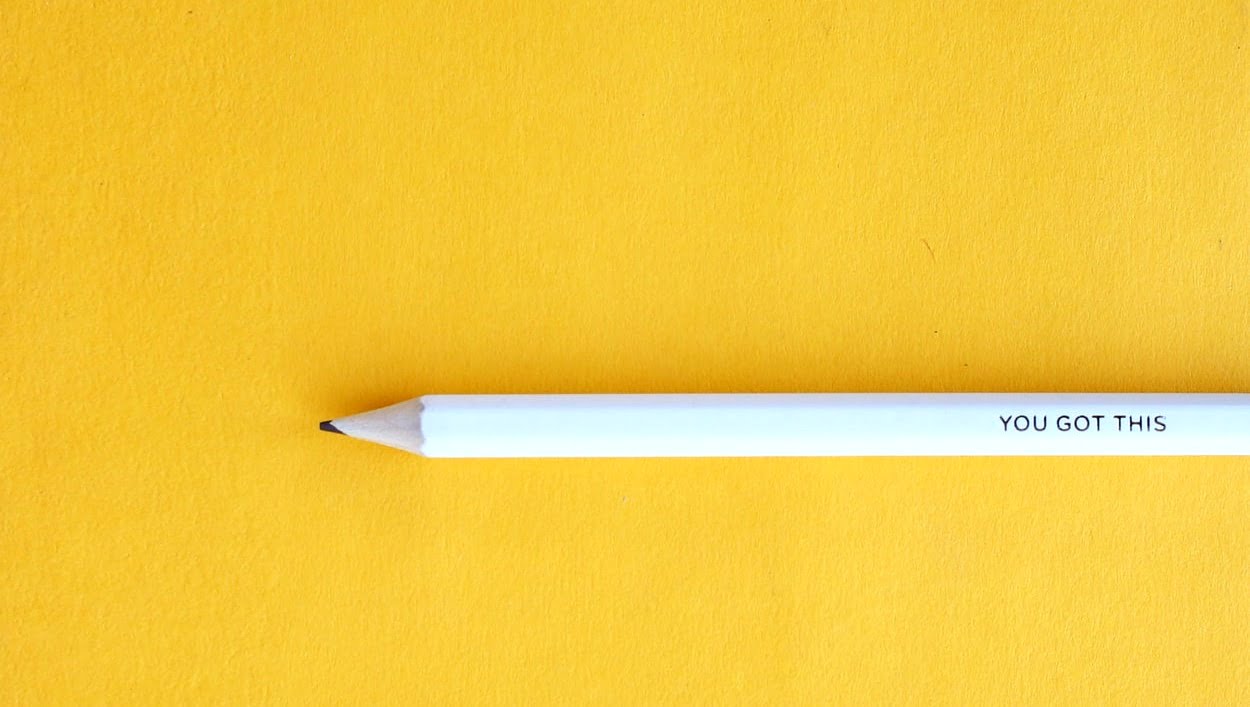 When you invest in good quality colored pencils, you want to keep them in good shape and prolong their useful life.
For that to happen, one of the crucial things to be careful about is sharpening. Now, there are three different types of tools you can use to sharpen your pencils – sanding block, manual sharpener, and an electric sharpener.
At A Glance: Our Top 5 Picks for Electric Pencil Sharpeners
While two of those tools include careful and meticulous methods of sharpening a pencil, an electric sharpener is a fast and convenient way to do the job.
However, getting the right electric sharpener for your precious colored pencils can be a little more complicated than you'd like. The primary reason for this complication is the diversity in the market and the many factors that make each sharpener unique for a specific case.
But don't you worry because we have handpicked the best electric pencil sharpeners for colored pencils in 2023!
Go ahead and give it a read!
Best Electric Pencil Sharpener For Colored Pencils
IMAGE
PRODUCT
DETAILS

Our Top Pick

Our Top Pick

OfficeWorld Electric Pencil Sharpener

Can be powered by batteries, USB or directly from the wall
Perfect tip every time because it automatically stops when done
Comes with a 2-year warranty

VIEW LATEST PRICE →

X-ACTO XLR Electric Pencil Sharpener

Super affordable
Has a safety feature for kids
Powered through an electrical outlet

VIEW LATEST PRICE →

Colore Electric Pencil Sharpener

Has safety features for kids
Powered by 4 AA batteries
Compact and portable

VIEW LATEST PRICE →

OfficeGoods Electric & Battery Operated Pencil Sharpener

Features variable tip sharpening
Can be used with graphite or lead pencils
Can be powered by batteries, USB or directly from the wall

VIEW LATEST PRICE →

LINKYO Electric Pencil Sharpener

Has a vertical design
Prevents blades from rotating when tray is out
Sharpener turns off after the pencil is sharpened

VIEW LATEST PRICE →

Bostitch QuietSharp Glow

Has a super quiet motor
Blades can be replaced
Offers a 7-year warranty

VIEW LATEST PRICE →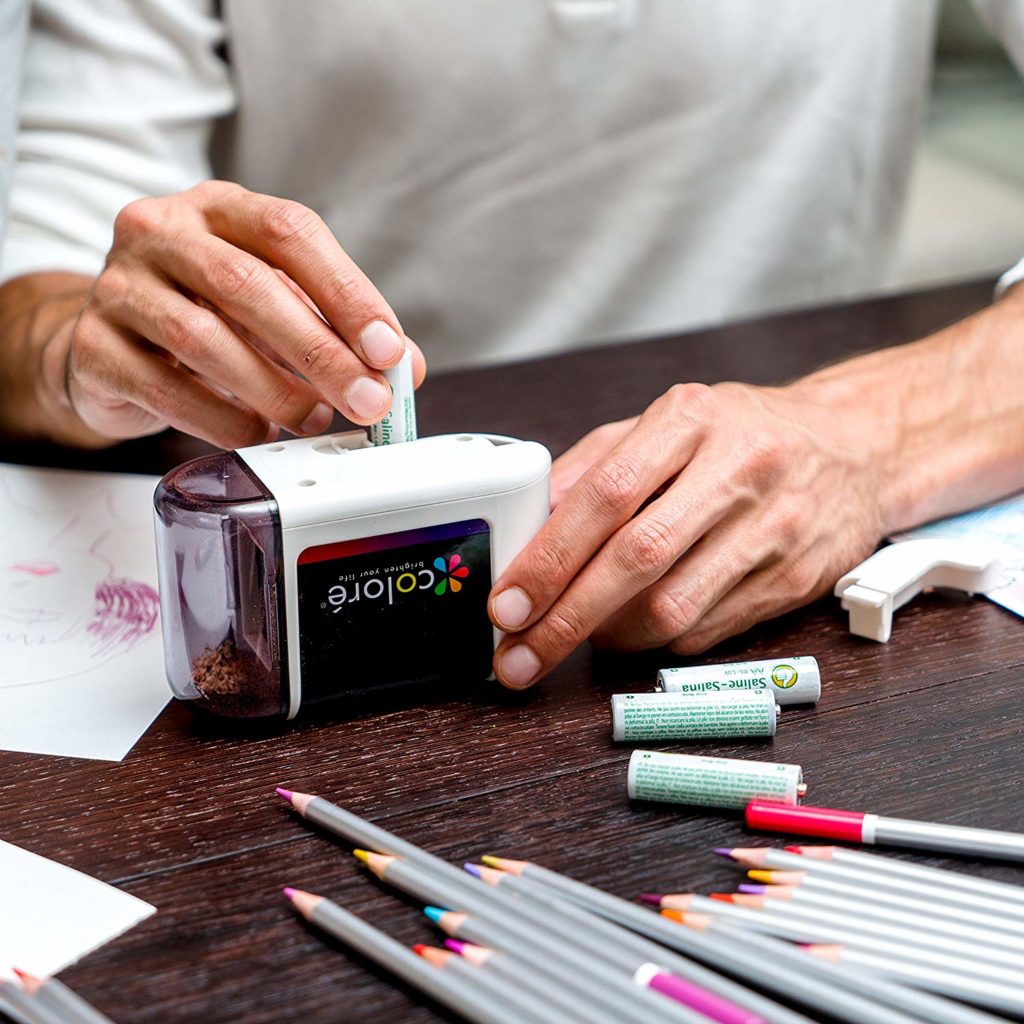 OfficeWorld Electric Pencil Sharpener is a feature-packed tool that is bound to satisfy any artist with its impeccable design and performance. Along with that, its pricing is lucrative and one of the cheapest you could find anywhere. It comes with excellent customer support and a 2-year warranty, making it an ideal option!
Experience
The OfficeWorld pencil sharpener comes with many features that can pique any artist's interests. It is incredibly cheap – retailing around $18 and is one of the most reliable sharpeners that we have used.
It has an intelligent design, which enables it to stop sharpening at the perfect time. We especially liked this sharpener because it is super fast, taking only five seconds to sharpen a pencil.
It's also one of the safest sharpeners we have used – it automatically stops when the lid is open and excludes broken lead on its own. 
You can power this sharpener by batteries, USB or directly from a power outlet, which is excellent news for artists on the go, even though the footprint is not the smallest we've seen.
Its big size is worth it when you consider its massive capacity of storing shreds that also makes it incredibly easy to clean.
And to top it all off, the customer support service is excellent, and it comes with a 2-year warranty.
Pros
Cheap pricing that doesn't compromise on quality

It has optional powering methods – batteries, USB or directly from the wall

Perfect tip every time because it automatically stops when done

It is equipped with some of the best safety features

Excellent customer support with a 2-year warranty
Sale
If you have ever bought a sharpener on your own before, there is no way you haven't heard of X-ACTO. Their wide range of sharpeners caters to the needs of many artists around the world.
X-ACTO has also been a prominent brand for almost a century. And their expertise and experience have led them to make products that are fine-tuned to an artist's needs.
Experience
XLR sharpener is an affordable product that meets most of the standard requirements while also being long-lasting. For the price, you get an excellent sharpener which does the job with no frills.
We found the product to be extremely reliable, and many of our fellow artists have been using these sharpeners for years without any complain.
You can expect to get the sharpest tips after using this sharpener and it also doesn't chew away the pencil with its pencil saving technology.
The product is also safe to be kept around kids and toddlers because of its safety measures. It won't turn on the blades if the tray is open.
One downside is that the sharpener is not portable. You'd have to use an electrical outlet to power it up. So, we don't recommend it to painters who like to work outside mostly.
Overall, it's an affordable, durable, and functional sharpener that will faithfully serve you for years. Also, it has a 2-year warranty.
Pros
Super affordable, extraordinary quality

Genuine and reliable brand with a legacy

2-year warranty

Safe for keeping around children
Cons
It's not portable and doesn't offer any bonus values as such
Colore's entry is bound to impress any en plein air artist who is not willing to compromise on quality or performance in the pursuit of portability. Coming for an extremely affordable cost, this is also one of our top recommendations for kids because of its impeccable safety features that have pleased many parents over the years.
Experience
Most sharpeners that are powered by batteries are known to be inferior in performance when compared to ones that use an electrical outlet.
Mostly the performance slowly comes to a crawl, and the same vigor is not present anymore even after replacing the batteries.
Fortunately enough, we didn't find this issue plaguing this device from Colore. The performance remained consistent for a long time, and a simple replacement of batteries was enough to restore its performance.
These are powered by 4 AA batteries that can sharpen your pencil as good as any other sharpener that needs to be powered through electricity. Its performance is also supported by a lifetime guarantee that covers all sorts of damage.
These are also one of the safest products we have found for children, and thousands of its users also share this remark.
Overall, it's an excellent portable sharpener that comes at an incredibly low price – slightly less than $15.
Pros
Extremely affordable sharpener with a retail price below $15

High performance that remained consistent over long periods

Incredibly portable and one of the best options for on-the-go artists

Excellent for kids because of the well-thought-out safety features

It comes with a lifetime guarantee
Cons
It doesn't offer much in terms of variety and features
Sale
Like the EX-20, OfficeGoods Electric & Battery Operated Pencil Sharpener is a feature-packed tool that comes at an immensely modest price.
The quality is more than just satisfactory, and the product itself has been top-rated in the community, even proving to be one of the favorites of professionals.
Experience
OfficeGoods' offering is akin to our previous entry, EX-20. And it is equally eligible of admiration for its value-for-money proposition.
Despite being in the moderate price range, this sharpener offers the feature of variable tip sharpening. So, you can get blunt, medium, and sharp pencil tips on the switch of just one button.
Artists have also raved about its quality and performance. Its online reviews are adorned with positive remarks for not clogging in long term use and producing pin-sharp tips.
It can also be used with other pencils that have graphite or lead cores.
As for power options, like the EX-20, it can also be powered by batteries, USB and directly from an outlet. And like the EX-20, it's capable of catering any artist's needs.
Overall, it's also a splendid pencil sharpener that can work even on soft and delicate pencils without chipping while also providing immense flexibility.
Pros
Affordable price and doesn't skimp on quality

Extremely portable with 3-way power options – batteries, USB and from the wall

Variable tip sharpening options 
Cons
Only one year of extended warranty 
Sale
LINKYO's electric pencil sharpener is not about being full of features to attract customers. Its value stems from its impeccable design, which is both smart and gives the machine an elegant look.
And along with several safety features and intelligent design elements at an extremely reasonable price, it stands to be the best option for classroom environments.
Experience
LINKYO Electric Pencil Sharpener is one of the most handsome sharpeners that we have laid our hands on. The design is not only beautiful but also very smart and innovative.
It has a vertical design where the pencil is fed in a top-down fashion. It's not only unique but also incredibly smart because the shavings get collected with ease.
Also, it's one of the safest sharpeners we have tried yet. There are several small but thoughtful safety features, such as preventing the blades from rotating when the tray is out.
In our opinion, it is perfect for use in an art class where several people use the sharpener in a day, and you'd want to ensure that no accidents happen.
Moreover, the sharpener also intelligently turns off after the pencil is sharpened. So, no worries about over sharpening your pencils!
A 1-year warranty accompanies all of these attractive features.
Pros
Affordable and moderate pricing

Impeccable and intelligent design – elegant and smart

It has a 1-year warranty

Plenty of safety features that make it perfect for art classes
Cons
No battery option or portable usage options
When it comes to quality, reliability, and minimal design, there's nothing that tops this premium sharpener from Bostitch. With its excellent durability and industrial design and a warranty of 7 years, it has remained to be a professional favorite and has found its home in many art classes around the world.
Experience
For a professional, the reliability of a product is way more important than having extra features that would rarely be used.
That requirement of reliability and long-term use is the key focus of this premium sharpener from Bostitch.
It has a super quiet motor that will keep serving you without a hitch for several years. You can straight away sharpen a 170 pencil set with its stall-free motor.
Moreover, its blades can also be replaced without any hassle with just $10 worth of replacement blades, so you can keep on using it for as long as you like.
Of course, due to its impeccable reliability, it's also an excellent choice for a classroom where all the students can use it while learning.
Ultimately, it's a quality product that will keep running without a hiccup, and if for some reason, it does fail, you still have a 7-year warranty.
Pros
Quiet stall-free motor that will work for years without failure

Easy to replace blades that ensures long term usage

Perfect for professional use and classrooms

Excellent support and a 7-year warranty back it
Cons
It is expensive or better put, a one-time investment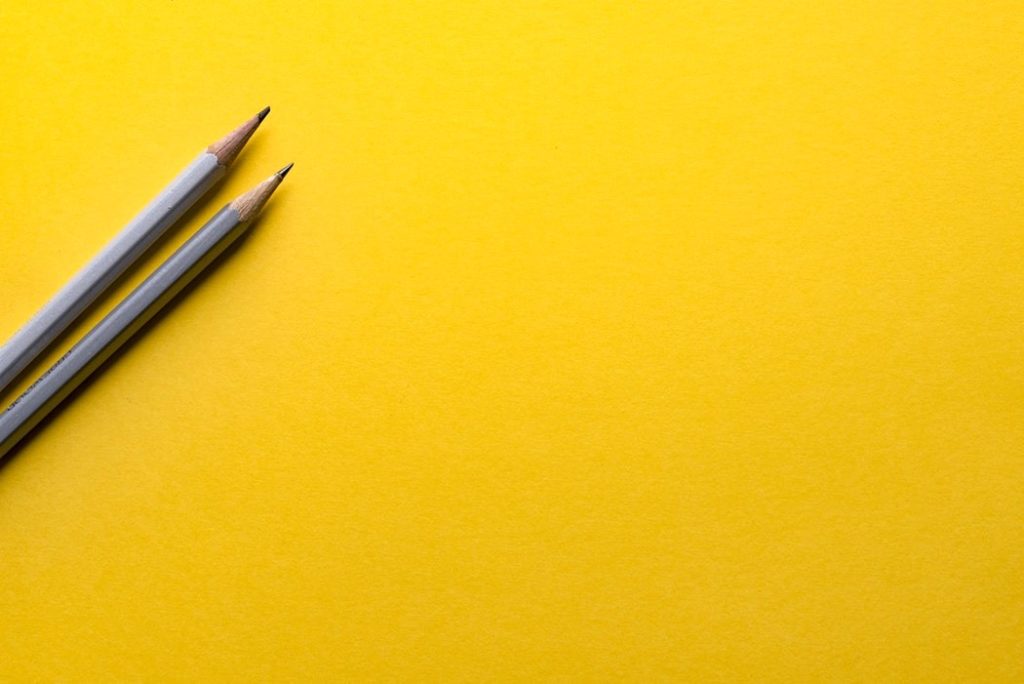 Colored Pencils Electric Sharpener Buying Guide
Buying an electric pencil sharpener can be a tricky task if you are doing it out of the blue. There are a lot of things to consider for ensuring a sound purchase.
This section is dedicated to discussing all the factors you should keep in mind to make the right decision when buying an electric pencil sharpener.
Price
The money you have to shell out for an electric sharpener can vary drastically depending upon the quality. But you can roughly estimate it to be somewhere between $15 and $45.
While, of course, you can pay more to get the best in quality, we found out from our experience that spending somewhere around $25 is enough for almost everybody.
We would recommend buyers to not cheap out when buying one of these sharpeners because a low-quality product will damage your pencils way too often, ultimately costing more in the long run.
Blades
Blades of an electric sharpener can't be taken out and sharpened manually for long term use. Instead, you'd have to take them out and fit new ones in the machine.
Hence, to extend the life of the machine, you'd have to consider something called replacement blades.
If you plan on using the sharpener for personal use, then you can buy it without considering this factor because the blades will likely last decades.
But if you are buying it for an office or a class, then go for brands that have cheap replacement blades, which can be purchased conveniently.
Portability
Compromising on portability is not an option for many artists who like to paint or sketch on the go. More so for artists who do live landscaping, portrait, or meet clients at their place instead of working in a studio.
A portable sharpener is the best options in such cases. These sharpeners are usually lighter and more compact than conventional sharpeners. And you can pack them in your backpack and carry them around conveniently.
These are typically powered by AA batteries and are significantly quieter than other sharpeners. But don't just go for these for the sake of it. These are less powerful and less durable than regular corded sharpeners.
So, if you plan to only use your sharpener in and around your office, studio or home, then opt for a non-portable one. Otherwise, these are better suited for your use.
Multi-use
Even though today we discussed all of the electrical pencil sharpeners in the context of colored pencils, these sharpeners can be used for other mediums as well.
Most electrical sharpeners can work on more than one medium and of course, we believe, the more mediums, the better overall value it has.
So, before you plan on buying one, see if it has some added value in terms of working on other tools like charcoal pencils, graphite pencils, watercolor pencils, pastel pencils, and hard pastels.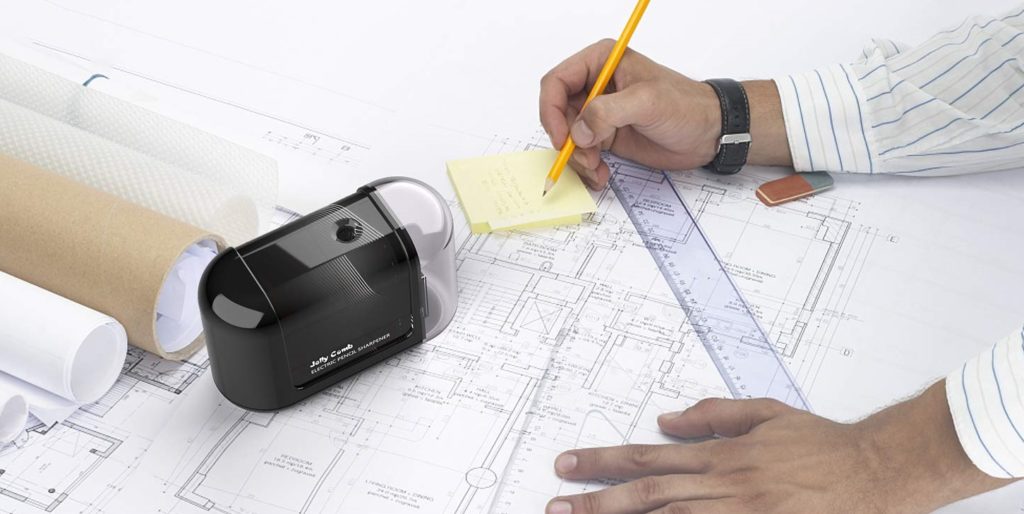 Best Electric Pencil Sharpener Conclusion
We tried to make this guide as comprehensive and conclusive as possible. Entries of our favorite products list were elected to best suit a wide variety of specific use cases.
The included guide at the end highlighted some of the critical factors to keep in mind when buying such a product on your own.
With that, we hope that this piece helped you in some meaningful way and thank you for reading.
Related Articles
15 Best Electric Pencil Sharpeners
11 Best Colored Pencils for Beginners & Professional Artists
33 Best Art Supplies for Kids and Why You Need Them
13 Best Sharpener For Colored Pencils
11 Best Adult Coloring Books That Will Color Your Mood
10 Best Paper For Colored Pencils
Learn How to Shade With Colored Pencils Swiftly & Correctly
12 Colored Pencil Tips & Tricks to Enhance Your Skill
Learn How To Use Colored Pencils | 12 Brilliant Beginner Techniques
6 Best Erasable Colored Pencils
You Won't Believe What Colored Pencils Are Made Of!
10 Colored Pencil Techniques to Enhance Your Drawings Swiftly
Learn How To Blend Colored Pencils Correctly Fast