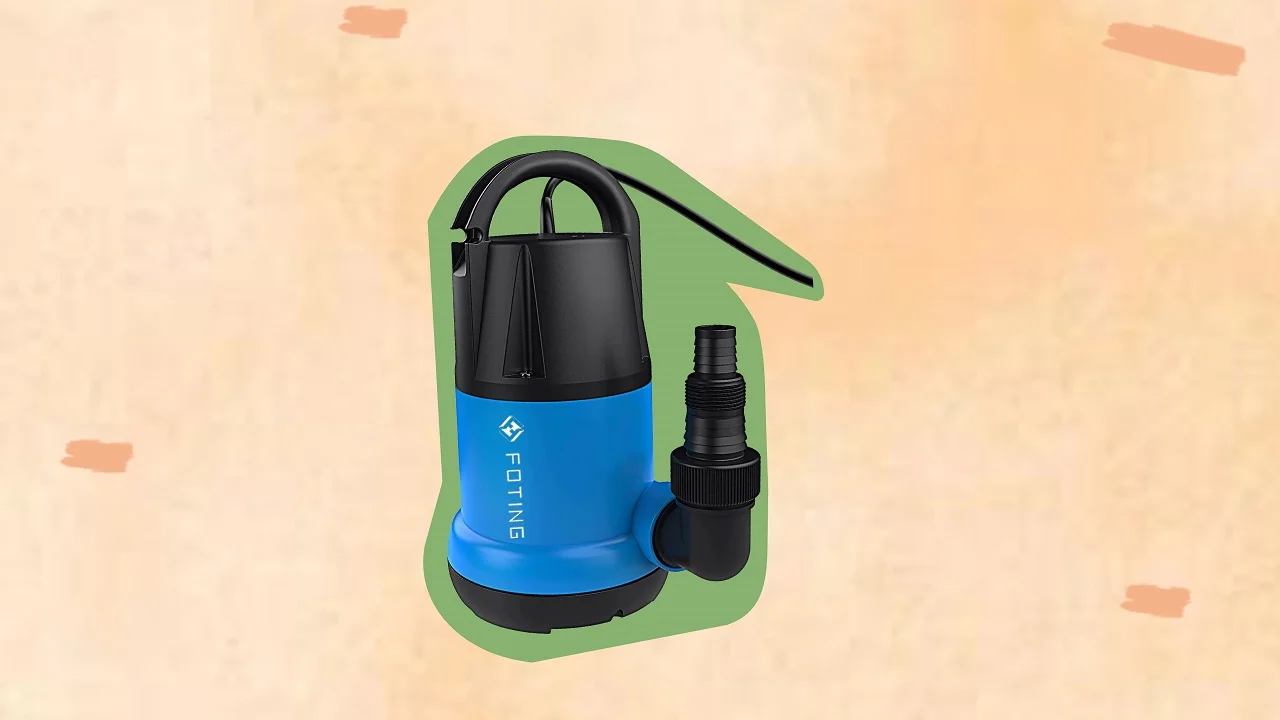 Every homeowner with a pool or garden should have a water pump as it is a practical and handy tool. These pumps are also known by other names such as drain pump, water transfer pump, or a submersible pump. Water pumps generally do all this and ensure that you maintain your hot tub or spa easily. 
Best Utility Pumps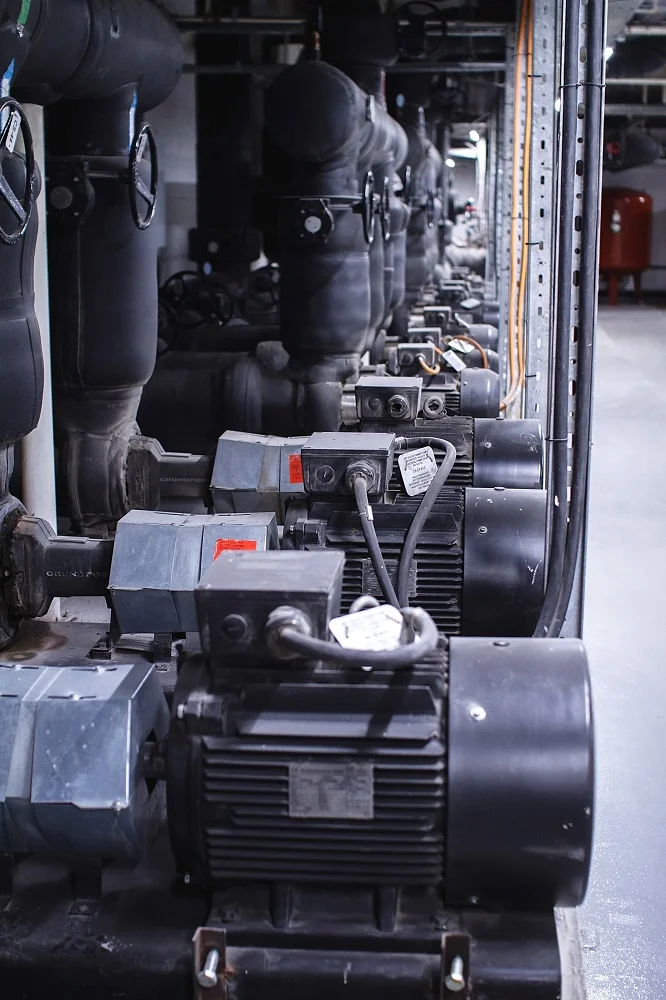 The Wayne's CDU790 Submersible water pump comes with a mechanical float switch that provides reliable operation. The top suction strainer will filter all debris and prevent it from getting into the pump tank and clogging it.
This hot tub pump doesn't require any weep holes and the cast iron seal plate helps in preventing water leaks and corrosion. If you're looking for a water pump that is durable and reliable, this is a good option, and it also helps in removing debris so that it doesn't clog the pump system.
Pros
Made from durable materials
Eliminates any air locking and clogging
The pump doesn't need any weep holes
Cons
Some problems when it comes to the pump's switch
A check valve is recommended to be used
The Wayne 57729 is an automatic electric water pump that comes with a switch technology, which manages to turn the pump on and off whenever it senses running water. The pump conveniently runs on 1/4 maximum horsepower and produces a flow rate of 3,000 gallons per hour.
The submersible water pump is from reinforced sealed thermoplastic construction, ensuring that you don't need to worry about the service life of this pump.
Pros
Fully submersible
Made of corrosion resistant materials
​Can be left unattended since it can automatically sense the water level
Cons
​Requires more energy to run
​Has the tendency to overheat
The ECO-FLO utility pump is one of the best in the market and has been designed for numerous residential uses. It's a great water pump for running a hot tub because it uses less energy but is highly energy efficient when you compare it with other hot tub pumps. 
The materials of this water pump are made from corrosion-resistant thermoplastic, which ensures that it provides you with long service life.
Pros
Can be used around the house and different hot tub installations
Made of plastic and rubber components
Needs less energy to operate
Cons
Manually operated
There are no on and off switches
Can overheat when ran dry
The Wayne VIP50 Electric water pump is constructed from durable thermoplastic material that's recommended to be used with any water removal system. This pump is a 1/2 horsepower submersible water pump that can be used to handle 3/8-inch solids without getting clogged. 
The great thing about the Wayne VIP50 is that it can easily pump up to 2,500 gallons water per hour and can also remove water down to the 1/8-inch of the surface.
Pros
It's fully submersible
Corrosion resistant and durable
​Made from sealed thermoplastic construction materials
Cons
The design of the pump can shorten the service life
Needs over 2.5 inches of water before it will pump
The Wayne WWB WaterBUG has multi-flow technology that makes it easier for you to easily select the appropriate discharge for any application. The top discharge is great for top spaces, and the side discharge is great for removing water from flat open surfaces.
The head of the water can move up 30 feet and handle water up to 1,257 gallons per hour. It's a great pump that can be ideally used in tight spaces and limited areas.
Pros
Top and side discharges are designed for specific usage
Can also be used to eliminate stagnant water in your backyard
Can handle up to 30 feet of the head of the water
Cons
The motor of the pump tends to overheat
​Expensive compared to other pumps that are available in the market
Sale
The SumpMarine transfer water pump is a heavy-duty 1 horsepower water pump that runs at 115-voltage and can manage to pump nearly 330 gallons per hour of water. The water pump is made of durable materials with metal hose connectors. The portable water pump is lightweight nature, allowing it to be transferred anywhere.
This is a great option for a utility pump, especially if you have more than one permanent or inflatable installation of hot tubs, and are looking to save on operational cost.
Pros
Has a 330 gallons per hour of water pumping capacity
The power cord included in the initial purchase is long enough
Portable and can be transferred among the area.
Cons
​No switch for powering the pump on or off.
There's no auto shut-off if it runs without any water.
Sale
The Yescom water pump easily runs on 110 voltage and is oil-cooled and durable. The water pump has a 1 horsepower electric motor, and the heavy-duty motor can run underwater up to 28 feet. It comes with a built-in automatic shutoff mechanism and is engineered with resin construction. 
It's the perfect utility pump for temporary installations, such as inflatable hot tubs, and garden hoses. The low horsepower capacity makes it easier for the pump to be installed easily.
Pros
Compact yet powerful
Made of resin graded materials
Relatively inexpensive in comparison to other brands
Cons
Some complaints regarding the float switch
The Superior Pump 91250 does justice to its name for being a superior utility pump. This water pump can easily move up to 1,800 gallons of water per hour. Its head can go up to 25 feet underwater. It comes with a 1 and 1/4-inch NPT discharge, along with a 3/4-inch garden hose adapter to improve flow rate. 
The Superior Pump 91250 is made from tough thermoplastic materials that can withstand both pressure and heat. It also comes with a removable suction screen, which can easily handle solids, while you can be assured that the utility pump will serve you for a long time.
Pros
Designed for consistent and residential use
Has continuous-functioning motors
Rugged and compact design for extra durability
Cons
The cord included with the product is short
Can become too powerful if not adjusted properly
The Happybuy submersible water pump is designed for both industrial and home use and is renowned for its powerful performance. The water pump comes with a stainless-steel house and cast-iron inlets and outlets that are designed to last for several years. The pump has a class-leading flow rate with more than 150 feet depth under surface and a powerful motor that can bring water up from any height.
The thermoplastic impellers, inlet screens, and diffusers give this pump thermal protection against heating and low energy consumption. There are 6 impellers that provide stable performance, while installation is quick and easy. You can use this pump for farmland irrigation or in the mountains, while it's ideal for rivers, reservoirs, canals, and deep wells too.
Pros
Stainless steel and cast-iron body for enhanced durability
Remarkable and stable performance
Powerful motor to pump water from any height
Easy and quick to install and use
Cons
The instructions are a bit confusing
If you're living in places that are frequently affected by floods, you need to get your hands on the Homdoz 1.5 HP stainless steel submersible sump pump. It operates at 115V providing it with maximum pumping power and is ideal for emptying ponds, flooded areas, and swimming pools.
The motor of the Homdox is wound with copper, which makes it efficient and durable. The water pump kit also comes with a 15 feet long power cord that can be used to acquire power from anywhere.
Pros
It is made of steel body thus easy to clean
Has a rust and corrosion-resistant motor
The outlet can be used with larger hoses
Has a floater that allows multiple applications
Can be controlled using an automatic floater switch
Cons
It is easy to get the coil burned if not handled with care
The Site Drainer will empty any sump area with its powerful submersible pump. The water pump can also be used for commercial and residential dewatering, infrastructure or construction projects, and industrial wastewater. The pump comes with stainless steel mesh that is great for preventing debris getting in and clogging the pump. You are guaranteed to get long-lasting and trouble-free operation from the pump. Since it is compact and portable, you can carry it anywhere.
The pump comes completely assembled and ready to use whenever you want, as it has a stainless-steel case that is corrosion-resistant and rugged. It has an in-built protector and the power tool can also run dry without overheating.
Pros
Suitable for different purposes and applications
Stainless-steel mesh to prevent debris
Long-lasting and trouble-free operation
Rugged and corrosion-resistant construction
Cons
Beginners may find it hard to use
Buyer's Guide To Utility Pumps
There's quite a difference between the best utility pump and a cheap utility pump, which makes it harder to choose one. To make things easier, we've included a buyer's guide for utility pumps:
How to Choose the Right Water Transfer Pump
There are several things you must check when selecting a utility pump, especially for use in a pool or a hot tub. Picking the best water pump may sound complicated to you but it's not rocket science. All you need to keep an eye on is the speed of the pump, the horsepower requirement of your frame, voltage, tub, and the plumbing size. Here's the specifications you must consider first:
· Type of Discharge
Utility pumps are classed based on the type of discharge, which can be from the side or the top. The side discharge pumps are applicable for open and flat surfaces such as water build-up on the yard, decks, and basements. On the other hand, top discharge pumps are suitable for tight spaces like spa, pools, laundry tubs, wells, and hot tubs.
· Supervision Requirement
Most advanced pumps aren't equipped with sensors that would automatically turn off the pump when the surface turns nearly dry or dry. Some pumps don't have a sensor system and if left unattended, the power generator will quickly start to overheat.
· Manner of Water Usage
It's important that you know whether it's going to be a dirty or clean operation because there are pumps made for 'clean water only' and they can't be interchanged for any other purpose. You can use these multi-purpose pumps to cover all types of operations.
· Speed of the Pump
Hot tub pumps generally have 1 or 2 speeds and you'll find this information written on the AMPS listed on the side of the pump or in the owner's manual of the pump. The pump has 2 speeds if there are two numbers listed there. The speed gives you a good idea of the flow rate and how strong the pump is going to be to drain large volumes of water from your hot tub, pond, or swimming pool.
best utility pumps
What is the most efficient type of water pump?
Impulse pumps are the most efficient type of water pumps thanks to their smaller energy displacement compared to volumetric pumps. Displacement pumps as a result are the least efficient water pump as they need more energy to move the same volume of fluid. Note that volumetric pumps are most efficient while moving large amount of fluid at once.
What type of pump is most commonly used?
Centrifugal pump is the most common type of water pump, they can move water seamlessly and are very easy to manufacture.
Which pump is used for high flow rate?
Centrifugal pumps is the preferred pump type for moving low viscosity fluids at a high flow rate low pressure installations, which recommends the centrifugal pump for applications that require volume displacement.
Pump efficiency definition is the ratio of useful hydraulic power delivered to the fluid to the power input at the drive shaft.
What affects pump efficiency?
The efficiency of water pumps is determined by head and flow rate as the two main parameters, additional factors such as impeller design, motor speed selected and properties of the fluid also come into play.
Conclusion on the Top Water Pumps
When it comes to selecting the best utility pumps to buy for your hot tub or for other applications, you shouldn't compromise on anything. When choosing a utility pump, consider the pros and cons. It's also imperative that you consider how it performs for various applications like additional water pressure, drainage, water transfers and other specifications. Any utility water pump that ticks all those boxes is going to be a solid buy.
Now that you've checked the reviews and considered the buyer's guide, you won't have any problems in finding the best utility pump for yourself. Checkout our other article on how utility pumps works, to know more on the specific topic.
Related Articles