Admit it; we cannot imagine life without modern appliances!
From air conditioners at homes to furnaces in workshops, these machines make our life easy everywhere. But that's not the end of the story.
While we appreciate their utility, we have, at some point, dreaded the thought of water drainage to prevent a flood. And this is where condensate pumps come into the picture. These simple-looking units take full responsibility for collecting moisture and draining it systematically. Just plug it and forget it – it's that easy! Sounds good, right?
That's till you see the plethora of options out there and quietly drop the idea of getting one. So, we've decided to list down the top 10 models that are worth considering. And we've included every little detail that will help you in making the right choice.
Let's dive right in!
Top Condensate Pump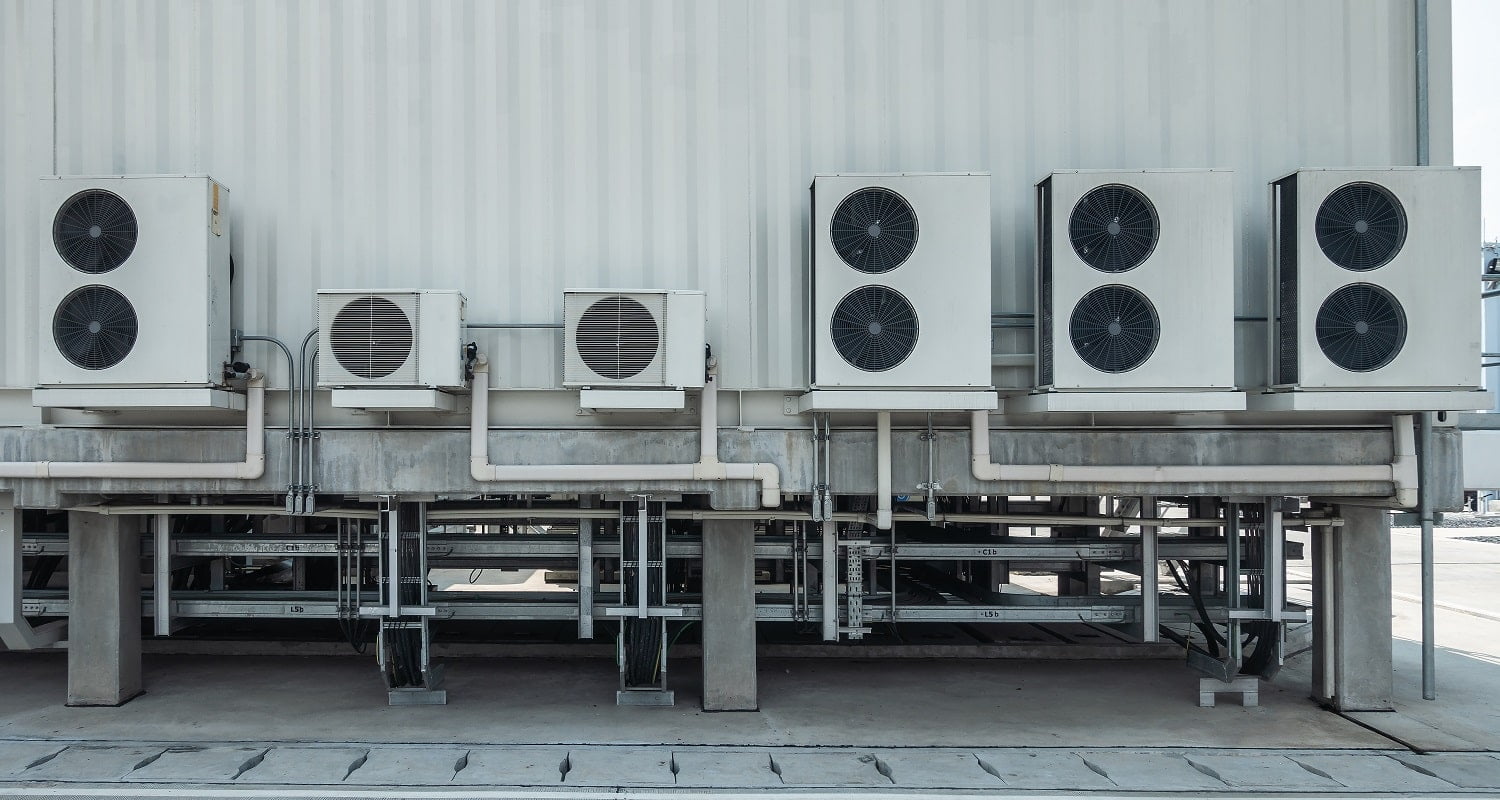 Sale
Our top pick of the day is the Little Giant 554425 Condensate Removal Pump. One of the more popular names in the brand's VCMA series, this unit is ideal for automatic condensate removal from a variety of appliances. Plus, availing its services won't make you break the bank!
Why Did We Like It?
To begin with, we were impressed with the positive customer feedback. At the heart of its vertical-type design lies a robust stainless steel motor shaft that operates at 115v. This means that you can use the pump with your standard household current. Besides, the thermal protection feature can endure a maximum water temperature of 140-degree Fahrenheit.
Equipped with a ½-gallon plastic tank, this unit is suitable for the automatic removal of condensate from equipment like high-efficiency furnaces and boilers, among others.
Perhaps its biggest advantage is the safety switch, which can be directly connected to the desired appliance. In case of an emergency, the switch will shut off the compressor and prevent a possible overflow situation. Alternatively, you can also wire the switch to a water alarm system to get notified of a potential tank overflow.
We also liked the 1/4-inch turn check that doesn't require the user to dismantle the tubing. Again, this mechanism will save you from a water spill, so bonus points for that! Lastly, the 6-feet power cord gives you enough room to place the pump conveniently.
What Could've Been Better?
It may be good to know that it's not the most lightweight unit on the market, but nothing that'll make your muscles strain. However, the quality of the float switch is below par when compared to the overall design. Thus, you may have to pay some extra attention to avoid spillage.
Pros
Compact and easy to install

1/4-inch FNPT barbed tubing adapter

Galvanized steel tank cover for reinforced durability

Rubberized feet absorbs vibration

Can handle acidic condensate
Cons
Inferior quality float switches

Heavy
Sale
The second spot on the list goes to the Diversitech-22 Condensate Removal Pump. This durable unit is compatible with most high-efficiency condensing furnaces and boilers. Featuring a solid high capacity pump, its professional-grade design makes it a customer favorite.
Why Did We Like It?
The Diversitech-22 is built from a combination of heavy duty plastic and stainless steel materials that makes it capable of tolerating harsh job site environments. In addition, its rubber feet dampens vibration and reduces the operational noise.
Talking about its performance, the first thing that grabbed our attention was the rugged pump design, which has a lift of 22-feet. Moreover, the 1/4-inch quick connector terminals allow an easy connection to the in-built overflow switch. But what appealed to us the most is the unit's visual indicator system that helps you keep an eye on the pump system.
While the green light confirms power supply, the yellow light indicates that the pump is running, and the red light acts as a visual alarm for potential overflow.
It's also equipped with a metal hang tab that features a slot design for easy mounting. Coupled with two additional terminals, the unit provides optimum flexibility to install an air handler shutdown or optional alarm as required. Furthermore, the removal check valve facilitates quick maintenance.
If you're looking for an efficient and easy to use pump, then this model is worth considering.
What Could've Been Better?
The unit can come across as a bit noisy, but it didn't hammer our eardrums. Besides, its hefty price tag may be a constraint for some buyers. Having said that, we are quite satisfied with how it performs for its price.
Pros
Maximum inlet temperature of 160-degree Fahrenheit

Inlet holes have reinforced wall for better durability

Shatterproof stainless steel tabs

Seamless installation
Sale
For the third spot, we're back with yet another unit from Little Giant. The VCMX 20ULST 554550 is an efficient and budget-friendly condensate pump that operates on a robust motor for powerful water discharge. And the smaller footprint makes it suitable for residential use.
Why Did We Like It?
Similar to the Little Giant 554425, this one also runs on a powerful 1/30 Horsepower motor that comes with an overload protection mechanism. Apart from that, its cooling design ensures a longer service life.
Unlike its competitors, the Little Giant 554550 has a non-flat plastic tank that improves the overall efficiency. To put it simply, the gunk and slime that accumulates over time sit on a compartment, and is isolated from the float switch. This way, the switch is kept operational and free from any obstruction.
On that note, we should also mention that the tank is oil-resistant, meaning it can withstand damages upon exposure to oil. 
In addition to the safety switch, the model also has an external high level alarm that can be wired into almost any audio/visual or building management system. Thanks to the 20-feet of 3/8-inch tubing, the operator can connect an air handler shutdown or building automation system.
Lastly, the presence of a test switch makes it easier to test if the pump has been wired correctly, without pouring in water. In tandem with the 1/4 check valve, this feature will come especially handy when the pump needs to be completely emptied.
What Could've Been Better?
Since the pump is primarily designed to work with household appliances, it might not be the perfect option for draining large amounts of water. Also, we'd have appreciated the model a bit more if not for the float switch quality.
Pros
84 GPH and 1-feet lift

Three inlets and 6-feet power cord

Angled float switch doesn't touch the tank's bottom

Includes wall mounting bracket

4 rubber feet reduce noise and vibration
Cons
May not be suitable for draining large amount of water

Delicate float switch
Beckett is a popular name in the medium-sized condensate pumps category and as such, the BK171UL 115 finds an honorable mention in our list. Its patented lightweight design is meant for improving the durability and overall performance. If safety and reliability are on top of your priority list, then this unit might be your go-to.
Why Did We Like It?
For starters, the OEM (Original Equipment Manufacturer) approval helped us put our faith in the product. This means that the unit has been thoroughly tested to meet quality standards, which make it reliable and safe for use.
Coming to its design, the brand's patented airflow mechanism works just fine to reduce the heat generation and operational noise. Additionally, the dual-float type design makes sure that you don't need frequent pump operations, thereby prolonging its service life. 
Powered by a strong 115v motor, the unit can function for a flow rate of 120 GPH. Moreover, it's capable of passing medium-sized particles without bothering the user. But that's not all it has to offer in terms of user-friendliness. Equipped with a 6-feet long power cord, the installation is quite simple and it can be mounted from both sides.
All in all, the Beckett BK171UL 115 puts equal effort in performance and safety. If premium pricing is not an issue, then this high performing unit can be a value for money deal.
What Could've Been Better?
Honestly, we were a bit bummed out about the strong plastic smell, especially after the OEM approval. Also, the float switch tends to get stuck and there are no clear instructions about setting it up. We'd suggest checking on the switch before installing the unit to avoid any unwanted spillage.
Pros
Relatively quiet operation

Convertible safety shutoff switch

External parts can be easily repaired if damaged

Minimizes injury risks
Cons
Float switch requires extra attention
At number five, we've the Mars 21780 Condensate Pump. Equipped with a host of user-friendly features, it boasts of a robust construction to withstand regular use. If you're on the hunt for efficiency on a budget, then this unit may well suit your needs.
Why Did We Like It?
The Mars 21780 Condensate Pump does quite a few things to amp up the sturdiness factor. First off, the dip-proof housing design facilitates the circulation of cool air and prevents the formation of water droplets on the motor. This, in turn, helps the motor perform to its full potential.
To maintain a quiet operation, the motor is equipped with sealed ball bearings, instead of the more common sleeve bushings. We were also pleased with the quality of the float switch, especially after dealing with a number of below-par switches. 
Like the Little Giant 554425 Condensate Removal Pump, this model is also equipped with a 1/2-gallon water tank for draining up to 125 GPH. Furthermore, the in-built 250v safety switch can be wired to a high-level alarm system or for direct equipment shutdown.
Last but not least, the quick release silicone check valve accounts for quick and easy servicing without removing the condensate line. This, coupled with the easy installation, makes the Mars 21780 Condensate Pump one of the most user-friendly units on the market.
What Could've Been Better?
Despite being efficient for its price, the unit is not free from flaws. We are particularly concerned about the plastic tab that attaches a sliding lock to the base. Since the lock keeps the hose and check valve in place, any damage to the tab will render the unit useless.
Pros
ABS and stainless steel construction

Rubberized feet absorbs vibration

Hassle-free installation

Suitable for oil and gas-fired condensing furnace
Cons
Plastic tab is prone to damage
Next up on the list is the Fujiwara Condensate Pump. This fully automatic unit is the right blend of efficiency, reliability and convenience that doesn't burn a hole in your pocket. What's more, it operates on a low voltage supply that won't add to your electric bill.
Why Did We Like It?
First things first, we were intrigued by the compact and quirky design. And although looks should be at the bottom of the priority list while buying a condensate pump, we don't mind its attractive build. So brownie points for that!
Undoubtedly, the fully automatic operation takes the cake when it comes to performance. Additionally, the probe induction technology eliminates the chance of abnormal drainage in case of a sudden float displacement.
However, it may be helpful to know a small bottom hole on the unit will discharge water when the inlet flow exceeds the pump's specified flow rate, i.e. 40 GPH. This mechanism prevents the motor from a short circuit, thereby reinforcing safety. 
Not only can the pump be used for condensate removal from various appliances, but the 100-220v operating range makes its flexible utility a notch higher. Moreover, the 32-feet lift should ideally solve maximum condensate problems. Plus, the low sound output makes it a good option for use in bedrooms.
The Fujiwara Condensate Pump supports only wall-mounting and all the related accessories are included in the kit.
What Could've Been Better?
We felt that the drain hose that accompanies the unit is too short in comparison with the 32-feet lift. Hence, we'd recommend purchasing a separate hose, preferably near 100-feet with a 1/2-inch inner diameter. Now, this may require you to spend extra, but it will ensure hassle-free operation.
Pros
Lightweight and slim design

Damage-free wall installation

3-watt power consumption

Practically noise-free
Cons
Requires a longer drain line at extra cost
As we near the end of the list, here's another model from the house of Diversitech. The IQP-120 is designed to function at the lowest needed speed and optimum lift for a long service life. With its LED light indicator system, monitoring the water level is no more an issue.
Why Did We Like It?
Having tried the Diversitech-22 Condensate Removal Pump, we wanted to test another unit from the brand when we came across the IQP-120. And we were glad to see that its performance is not too far either.
Firstly, the 1/30 horsepower motor runs on the minimum required speed to keep it serviceable for a longer span. Now we don't mean that the speed is not sufficient for clearing the condensate, but what this feature does is that it keeps the motor from getting overworked. This also results in low heat generation, which enhances its durability. Apart from that, the stainless steel mounting tabs work just fine to hold the pump together. 
An all-out feature is the unique self-cleaning mode, which reduces the maintenance efforts. Upon sensing an excessive accumulation or inflow of unwanted particles, the pump uses the condensate water to clean its interior. Furthermore, the 0.25-gallon transparent bottom tank allows you to keep a constant eye on the water level.
Here again, the light indicator system mounted on the top of the pump will assist you in keeping a check on the overall operation.
What Could've Been Better?
As much as we appreciate the clear bottom tank, we are equally concerned about its plastic construction. Since it's not made with the most superior grade plastic, you have to be extra careful to ensure that it doesn't bump into any surface.
Pros
Silicone rubber feet for better stability

Operates on standard household current

Vertical installation

Four inlet holes
Cons
Plastic tank is prone to cracks and damage
Sale
For the penultimate pick, we've yet another product from the house of Little Giant. The 554421 Condensate Pump is one of the brand's most reliable and high performing units, which is best suited for intermittent use. And its compact construction will fit in the most cramped spaces.
Why Did We Like It?
Honestly, the superior performance of the preceding Little Giant pumps compelled us to try a third unit. The 554421 Condensate Pump makes no fancy claims but works well to deliver on its promise. Besides, its 80 GPH flow capacity makes it suitable for heavy duty applications as well.
Although the plastic body may not come across as very sturdy, the ABS plastic material makes it durable to withstand rough use. Its robust motor is thermally protected to tolerate temperatures as high as 140-degree Fahreneheit. 
Like many other models in the list, this condensate pump allows the operator to mount it on the wall or place it on a flat surface. For this purpose, the 6-feet power cord gives you enough reach to the nearest switchboard.
All in all, this pocket-friendly unit provides a quick and efficient solution to your intermittent condensate requirements.
What Could've Been Better?
Perhaps the absence of an overflow shutoff switch leaves room for considerable complaint. Considering the brand's reputation in the condensate pump industry, we couldn't understand why the unit compromises in safety and user-friendliness. Apart from that, the operational noise is loud in comparison to its simple design.
Pros
Removal 3/8-inch valve

Rust-proof body

Power cable is protected against thermal overload

Lightweight
Cons
No overflow shutoff switch
Sale
The last product for the day is the Sauermann SI-30 Mini Condensate Removal Pump. It's a specialized and premium unit that is designed for removing condensate from air conditioners of up to 5.6 tons. Plus, the ultra-lightweight design makes portability a breeze!
Why Did We Like It?
Our search for a specialized condensate pump led us to this unit, and we aren't too mad about it. The patented Sauermann Si-30 piston technology makes this pump compatible with air conditioners of up to 5.6 tons. Not only that, but it can also remove small particles with the condensate. 
Moreover, the SI-30 has been built to resist pollution that's created with regular air conditioner use. Similar to the Fujiwara Condensate Pump, this one operates on a low noise level, which makes it ideal for use in practically any part of the house.
Finally, the package comes complete with a tubbing, float switch, wall mount and easy to follow instructions for better user-friendliness.
What Could've Been Better?
There are quite a few things that we'd have liked to improve. Firstly, the pump requires some considerable effort for seamless mounting. Furthermore, the 1-floor equivalent lift can be a constraint for users looking for something more powerful. Also, it operates on 220v, meaning you've to arrange for an adequate power source.
Pros
Has related accessories

Pollution-resistant

Low noise

Reliable
Cons
Installation requires extra effort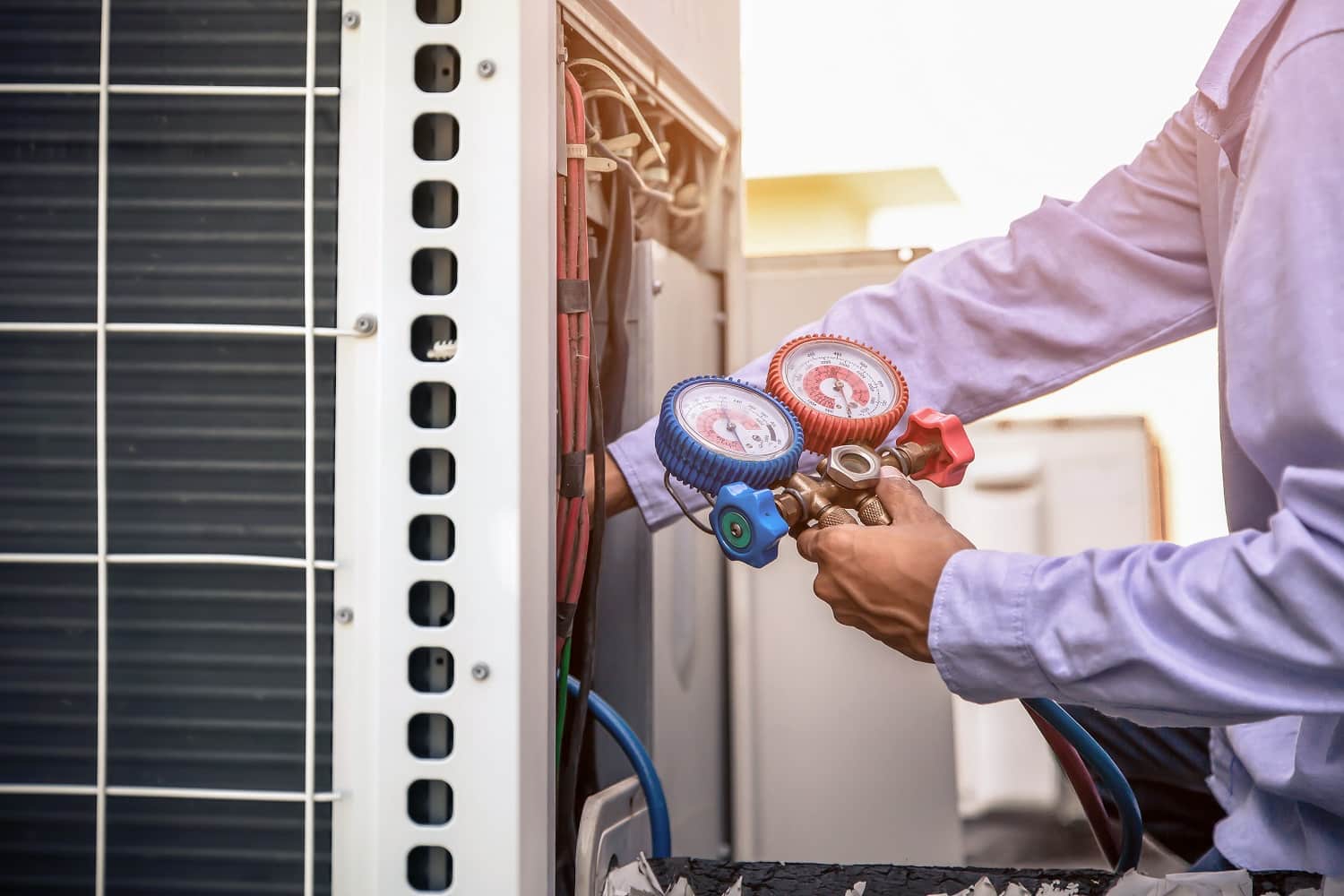 Condensate Pump Buyers' Guide
So what should you look for in an ideal condensate pump? Is it the power consumption, or is it the capacity of the motor?
We're sure that several such questions may have popped in your mind while going through our extensive review. So, bear with us a bit more as we list out some of the most important factors to keep in mind while buying a condensate pump.
Voltage
One of the first things to consider is the voltage or the power required. While most residential condensate pumps can operate on the standard household current (115v or less), some high performing units may require additional energy. In such cases, you can look out for power-saving features to bring down the electric bills.
Float Switch
The float switch is one of the key components that ensure the correct operation of a condensate pump. What it does is senses the level of water in the tank, and then 'commands' the unit to start the drainage process. In that sense, it's important to ensure a good quality float or angled design that reinforces durability.
Safety Switch
To be safe and user-friendly, many condensate pumps employ a safety switch that can be integrated into an alarm system or directly to the appliance. This way, it can automatically turn off the device in case of a power failure or pump malfunctions.
Mount
In our opinion, it's best to opt for a unit that can be mounted on the wall or placed on the floor. Unless you're looking for a specialized pump with only a single appliance type, the dual installation option will give you room for future requirements. No matter the type, it's better if the package includes all the related accessories.
Tank Size and Gallon Per Hour
Generally, most residential condensate pumps are equipped with 1/2-gallon tanks. However, you can opt for a bigger tank size in case of bigger appliances. Likewise, a gallon per hour (GPH) count of 120 or more is suitable for quick and regular drainage needs.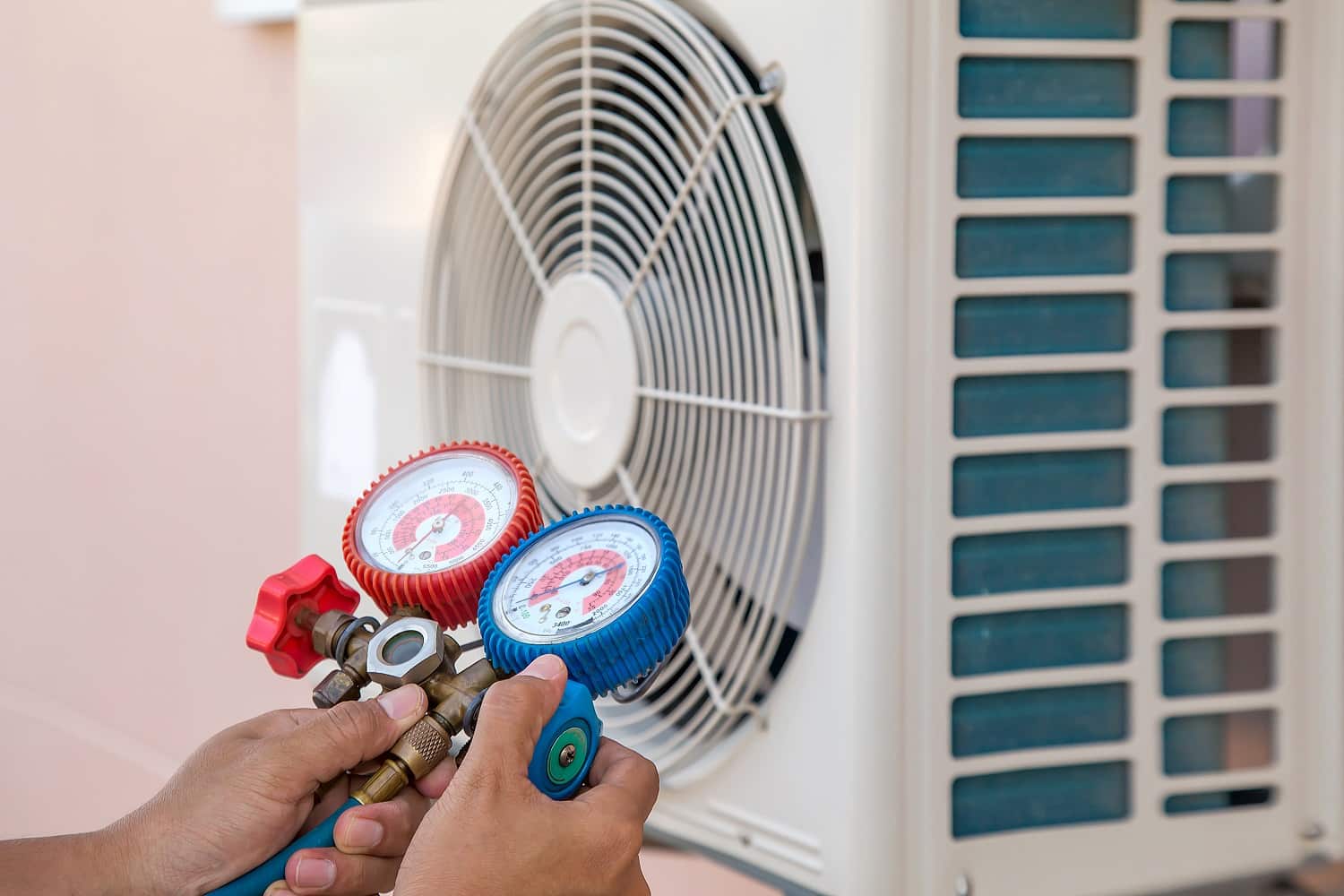 Condensate Pump Verdict
Buying a condensate pump is easier said than done!
The compact sizes and simple designs may tell you otherwise, but there are many features to consider for making your investment worth it. And to make your job easy, tested these 10 best units on the market today.
But before we let you choose your favorite model, here's an honorable mention for some names which impressed us the most.
While the Little Giant 554425 Condensate Removal Pump is one of the most cost-effective units, the Diversitech-22 Condensate Removal Pump has a visual indicator system for ease of use. The Fujiwara Condensate Pump features a unique design and is equally competent.
It's now time for us to wrap up the day. We hope our effort has been worth your time and helps you find the best product for your needs.
Which model impressed you the most? Do let us know in the comments down below.
See you next time!
Related Articles