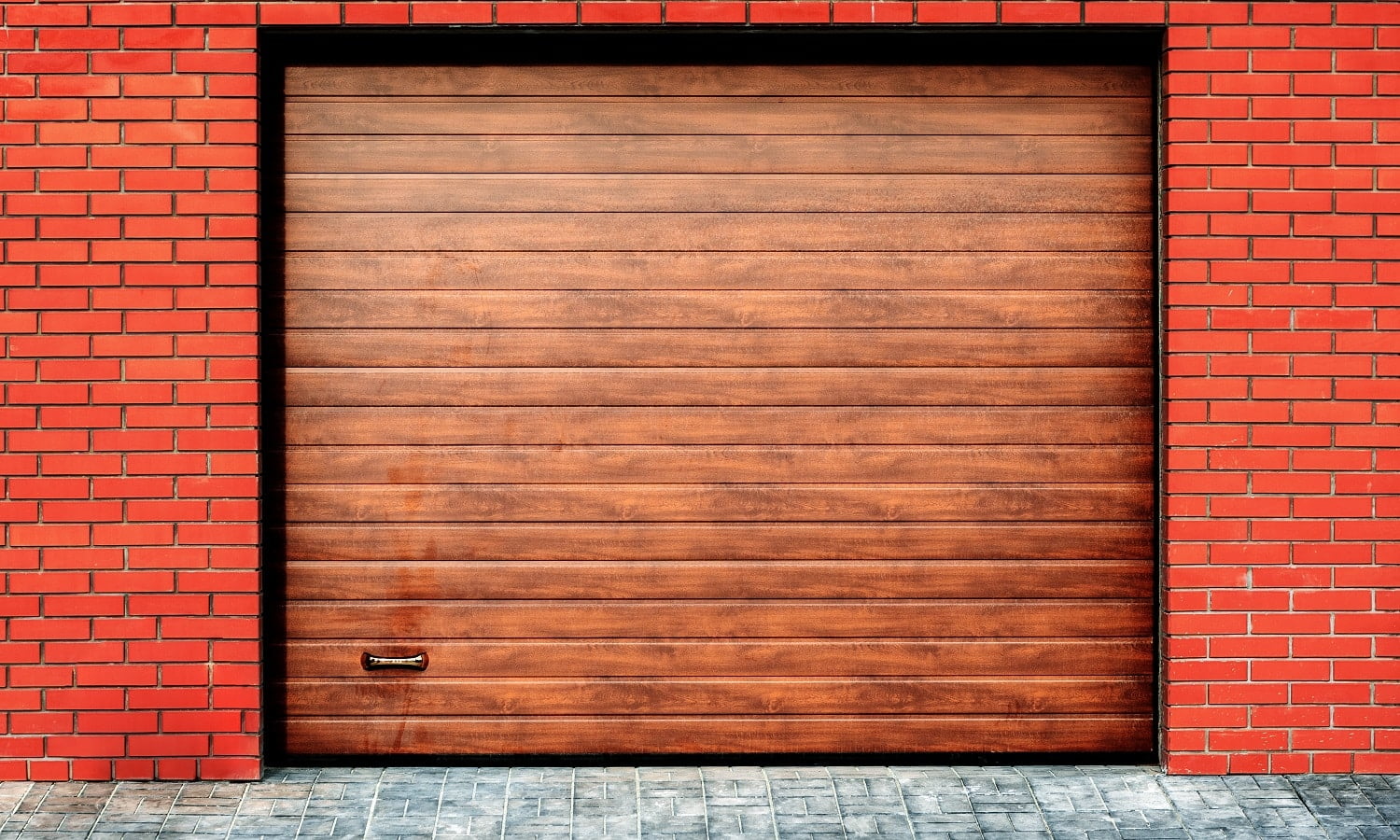 Imagine walking into your garage early in the morning to find the space all dirty and flooded due to a late-night storm. 
Of course, you'd never want this to be a reality, so if you feel the garage isn't well-protected as before, it's time to change the existing door threshold seal. Chances are that it has turned weaker and is unable to shield the space from harsh weather elements effectively.  
But know that there are other vital variables to consider, like the inner strength and longevity of the material you're using and how well the seal is insulating the garage. You'll naturally have to be well informed about all of them before zeroing in on a good-quality seal. 
Thankfully, you don't have to worry about all that, as you just need to go through the following reviews. So, let's get on with it!
9 Best Garage Door Seal
IMAGE
PRODUCT
DETAILS

Our Top Pick

Our Top Pick

Papillon Universal Garage Door Seal 

EPDM rubber make
Safety strip
Three length variants are available 

VIEW LATEST PRICE →

DGSL Garage Door Seal

U-Shape + O-Ring design
7-fold insulation 
1/2-inch tubing

VIEW LATEST PRICE →

Bowsen Garage Door Weather Seal

EPDM rubber seal
Available in 5 variants
Temperature resistance of -40 to 240°F

VIEW LATEST PRICE →

Jin&Bao Universal Garage Door Threshold

20 feet long
Anti-slip ridges 
Serrated base

VIEW LATEST PRICE →

M-D Building Products Garage Door Seal

30 feet long 
Comes with fasteners
Vinyl material

VIEW LATEST PRICE →

Eapele Garage Door Threshold 

Soft rubber seal
Two variants available
Safety strip 

VIEW LATEST PRICE →

West Bay Universal Garage Door Threshold

Thickness of 1.5 cm
Two length variants are available
Non-slip structure

VIEW LATEST PRICE →

ToLanbbt Store Universal Garage Door Seal

EPDM rubber material
Multi-grooved base
Anti-slip ridges

VIEW LATEST PRICE →

CloudBuyer Garage Door Weather Stripping

Extruded vinyl material
UV inhibitors
32.8 feet long

VIEW LATEST PRICE →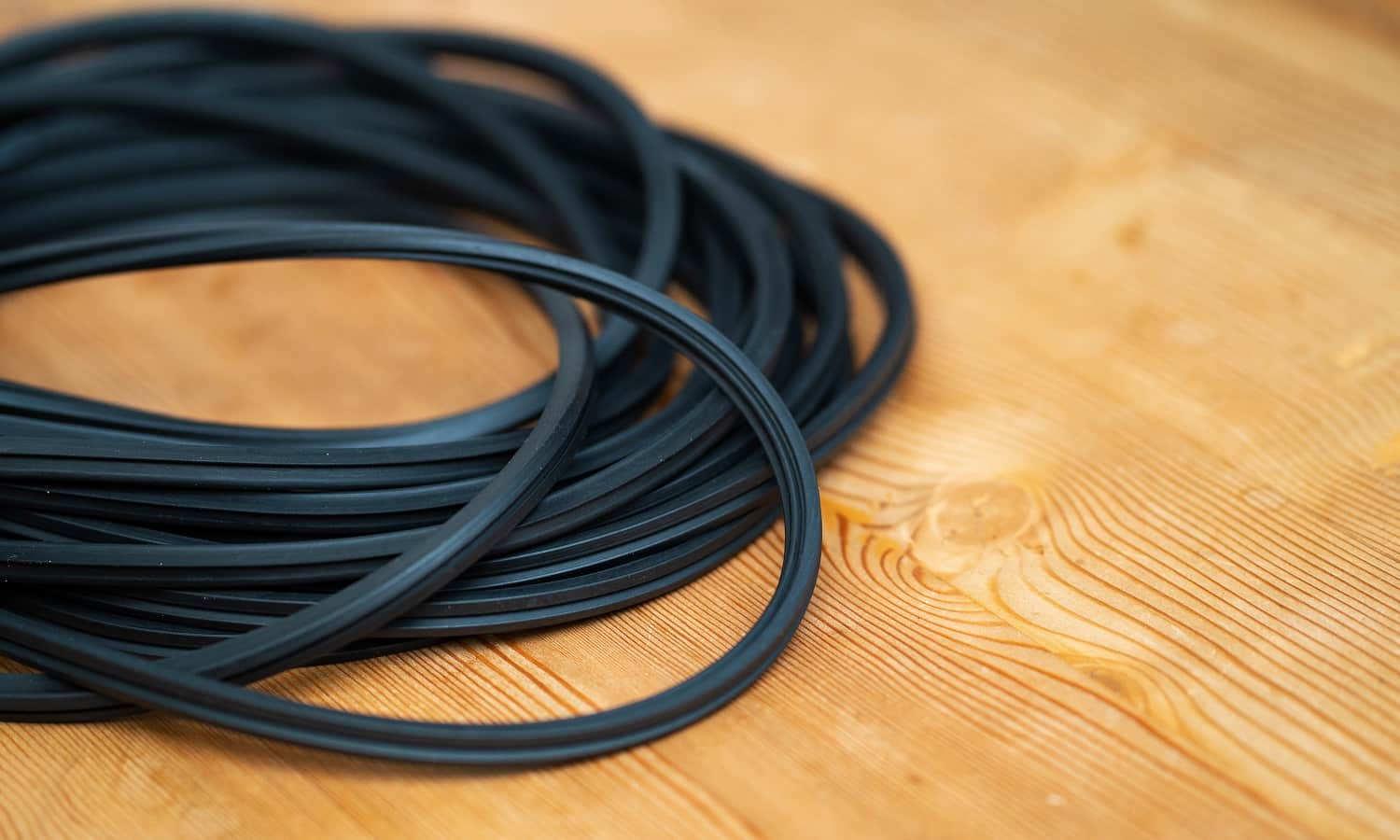 We start off with this customizable option from Papillon that has fetched high ratings from homeowners across the country. Offering superior durability and easy installation, this door seal is also an efficient energy-saver for any space with an attached garage. Let's move on and learn more about all its features. 
Sale
Why Did We Like It?
First off, the door seal uses flexible EPDM rubber that's durable enough to withstand harsh weather conditions and drive-overs like a pro. This ensures your garage remains protected from moisture, leaves, snow, and wind-blown rainwater throughout the year. Also, you can rule out chances of the seal coming loose or shifting despite frequent drive-overs. 
It won't even dry out, crack, shift, or break once you've put it up correctly. And installation is a breeze since you can customize the seal effortlessly with a utility knife. Moreover, the product measures a bit longer to ensure all users have the ideal length per their door-frame size.
Plus, a bright safety strip across its length ensures the seal is clearly visible in dim light. That's how you can easily spot the door frame in such situations. Also, do note that you can choose between three length variants of this seal, viz. 10, 16, and 20 feet based on the size of the door threshold. 
What Could've Been Better?
In case you have a painted or epoxy garage floor, the adhesives generally used for garage door seals might not work for this one. It's better to buy a special adhesive beforehand if you decide to go for this option. Apart from that, we feel the product does its job quite well. 
Pros
Weather-resistant

Guides night drivers

Won't lose or shift easily

Easy to install
Cons
Requires special adhesive for painted or epoxy floors
Next up is another dependable option from the leading brand DGSL that has a reinforced design and is adjustable for different garage doors. No matter whether it's an uneven floor or a pest infestation issue, the seal will tackle it all efficiently. You also get the product in four different lengths and two color variants. 
Why Did We Like It?
The best part about this door seal is its effective design — it's U-shaped and comes with an O-ring or rubber tubing of a ½-inch radius. This makes the seal much tighter and ensures it closes efficiently on uneven flooring, giving it an edge over standard products. 
Another feature that impressed us was the 7-fold insulation on the seal. This keeps the garage warm during winters, reduces noise up to 5 times, and locks wind-blown dust efficiently. So, you can be comfortable and focused while handling any car cleanup or maintenance work. 
The rubber material used also offers the right balance of strength and flexibility. It will fit the T-end tracks of most garage doors perfectly and can withstand rough weather and drive-overs for years at a stretch. 
What Could've Been Better?
Do note that the installation will take much longer when you're fixing it on your own. So, it's better to call another person to help with either the sizing or the setup. That's why we'd suggest going for our previous pick if ease of installation is a primary lookout for you. 
Pros
Dust-proof performance

Efficient insulation

Pest-resistant

Reduces noise
Get year-round weather protection with this high-quality synthetic rubber seal from Bowsen that has also garnered rave reviews. Coming with a two-year warranty, the seal has a high-performance design and can efficiently withstand prolonged use. Also, you won't need to rack your brain with the installation.  
Sale
Why Did We Like It?
For starters, this door seal uses high-quality EPDM rubber that can withstand temperatures between -40° to 240°F. Rest assured, it won't crack or shift even in regions with extreme climates, so you can double up your garage as a comfortable workstation. The material is also highly waterproof, and you can rule out chances of water damage. 
Another feature worth noting is its high flexibility, which lets you trim it effortlessly as per the dimensions of your door frame. 
On that note, let's tell you that the setup will take roughly 15 minutes, even if you're doing it alone. Just lubricate the door track with soapy water, attach the seal firmly to it, and you're good to go. 
Moreover, the high-performance U-shaped design adds to its strength and makes it compatible with most door tracks. It also offers efficient insulation, retaining the warmth from garage heaters and saving energy costs.  
What Could've Been Better?
If you decide to go for this one, ensure you've received the size ordered. Quite a few customers reported that they got the wrong size and had to wait for a couple of days for the replacement. But rest assured that this seal will perform in line with your expectations. 
Pros
Water-resistant

Crack-proof

Universal compatibility

Efficient insulation
Cons
The wrong size might be delivered
Closely following our previous choices is this solid door seal from Jin&Bao designed to offer all-around protection to any garage space. What makes it stand out is its innovative design and extended length of 20 feet. Also, you get a 6-month warranty for the seal along with prompt 24×7 customer service. 
Sale
Why Did We Like It?
Once this door seal is in place, we can vouch that it won't slip or loosen with time, unlike other products on the market. What does the trick is a combination of anti-slip ridges and a serrated base that creates the ideal surface for excellent adhesion. 
Apart from this, we found the material durable enough to withstand exposure to extreme temperatures. It stays in perfect shape between -40 to 284°F, helping you steer clear of cracks, shifts, or breakages. 
Also, the seal can keep away dust, moisture, rain, and snow so that your garage stays tidier than when using ordinary products. This seal even has a yellow safety strip like one of our previous picks, which ensures clear visibility in any lighting condition. 
Last but not least, the length of 20 feet makes it suitable for doors of all sizes.
What Could've Been Better?
The installation might seem a tricky affair for this option, as it doesn't come with a user manual and is somewhat difficult to cut, according to some customers. So, we'd suggest using a miter saw for this purpose and making the correct measurements in one go. 
Pros
Perfect adhesion

Moisture-proof

Temperature-resistant

Good visibility
Here's a vinyl product that we also found worth investing in, as it comes in a simple but effective design to provide optimal protection throughout. The seal can even keep your garage well-insulated and measures much longer than standard options, which makes it suitable for a wider range of doors. 
Sale
Why Did We Like It?
Made out of high-quality vinyl, this seal acts as a shock-absorbing cushion once you set it up properly. This helps retain its internal strength amid harsh weather conditions and ensures it suffers minimal wear from drive-overs. Plus, the insulation is on point, with the seal preventing the cold air from blowing in through the side and top. 
Even installing the seal is pretty easy — you won't need an adhesive, but the pressure from the door will help attach it to the trim. Just fasten it after the installation using the screws provided in the package to ensure it stays in place. Trust us, it isn't complicated and will just take a few more minutes.  
The seal also offers commendable durability, as its strong vinyl surface keeps rain, moisture, and dust particles at bay. And rest assured, you won't have pests sneaking in now and then. 
What Could've Been Better?
A few customers revealed that this seal arrived in a damaged condition, probably since the packaging wasn't strong enough. So, check the product thoroughly before installing it and report such an issue to the brand at the earliest.
Pros
Efficient shock-absorbing power

Simple installation

Weather-resistant

Effective insulation
Cons
May arrive damaged sometimes
If good temperature resistance is what you're looking for, this garage door bottom seal will be an excellent option. It also offers the desired ease of use and attaches efficiently for long-term protection. Plus, the brand offers prompt and efficient customer support to address any quality issues. 
Why Did We Like It?
An interesting feature of the door seal is its soft yet strong rubber material. This makes it least likely to shift or crack despite prolonged use and is easy to size at the same time. A sharp utility knife is all you will need to get the job done. 
Plus, as we already mentioned, the seal offers robust resistance to harsh climates, staying intact between temperatures of -40°F and 284°F. Its resistance to dirt and debris, moisture, and rain is also at par with the other options on our list, as it makes for a solid weather-proof barrier on the threshold. 
Furthermore, the seal is available in 10 feet and 20 feet variants to suit garage doors of different sizes. Not to forget the yellow stripe along its length that shines bright in minimal lighting and in the dark too. 
What Could've Been Better?
The 20 feet variant of this door seal might sometimes come with ripples toward the edges, rendering that part unusable. But other than this, the superior temperature resistance and moisture-locking capability make it one of the most durable door threshold seals on the market. 
Pros
High-temperature resistance

Effective moisture resistance

Clear visibility

Crack-proof
Cons
May come with ripples toward the edges
Next on our list is this universally compatible door seal that facilitates high energy efficiency and is tough enough to withstand years of extensive use. It also offers commendable noise reduction and adequate visibility in dim light. All in all, rest assured that your garage will be safe and protected while this seal is in place. 
Why Did We Like It?
Firstly, this door seal surpasses most other options in terms of its maximum thickness of 1.5 cm, ensuring a tighter fit with any door. Do note that most seals come with an average thickness of 0.7 cm, which can affect their long-term durability if the material isn't of high quality. 
This feature also makes the product strong enough to withstand the load of heavy vehicles driving over it. Furthermore, this seal can help reduce energy expenses considerably, thanks to its efficient insulating ability. Just make sure you place it properly on the door threshold. 
Speaking of the installation, it's quite convenient as the seal is easy to cut and comes in two length variants to suit different needs. 
It also offers a crack-proof performance and is unlikely to move out of place if you use a good-quality sealant. Plus, it's equally resistant to slipping when you're driving on rainy days. 
What Could've Been Better?
In regions experiencing very low temperatures around the year, this seal isn't the ideal option as it might become less flexible in such chilly weather. This can, in turn, lead to hardening and breakage of the surface if the seal suddenly bends at right angles. 
Pros
Tight-fitting

Effective insulation

Easy to cut

Long-lasting
Cons
Less resistant to low temperatures
Especially suitable for tackling rainwater and moisture, this seal features a unique design to create a strong bond with the door threshold. It also offers standard all-around durability for long-lasting performance. Additionally, the seal is available in three variants of different lengths, viz. 16.5 feet, 20 feet, and 10 feet. 
Why Did We Like It?
We were glad to find that the standard-grade EPDM rubber material offered a water-resistant performance at par with high-quality products. Moreover, this barrier can keep out debris, dirt, and leaves effectively, ensuring the garage stays in good shape around the season. 
Another feature to watch out for is the grooved base that helps the seal fit tightly to the garage floor. In fact, this makes the product suitable for a range of floors, including asphalt, concrete, and specially treated surfaces. 
The anti-slip ridges are an added advantage, as they keep the seal from slipping during rainfall.
Furthermore, you get standard temperature resistance with this seal, which ensures it doesn't crack, dry out, or shift in extreme climates. It's also worth noting that all the variants of this seal are easy to cut and install on any garage door. 
What Could've Been Better?
The yellow safety strip on this seal is not as bright as some other options on our list, so it's best to get an extra strip to ensure proper visibility. Apart from that, we feel this strip performs fairly well in protecting a garage. 
Pros
High water-resistance

Dust-proof

Tight-fitting

Temperature-resistant
Cons
The safety strip isn't bright enough
Next, we'd like to talk about this vinyl weather seal from CloudBuyer that has a slew of high-quality features to offer consistent protection. It's designed for use on the top and side of doors and comes with a valuable 3-year manufacturer warranty. Also, you get two color variants of this seal. 
Sale
Why Did We Like It?
The highlight of this door seal is its superior-quality vinyl or PVC material, which provides effective weather resistance throughout. Adding to its durability is the simple yet tough design that provides a tight fitting to prevent rain, dust, and leaves from blowing in during storms or due to heavy rainfall. 
Interestingly, the vinyl used for the seal consists of UV inhibitors which ensure the surface remains flexible and soft and doesn't deteriorate due to sun exposure. Rest assured that the flexibility won't reduce even during extreme temperatures. 
Its insulating ability is also at par with other high-performing threshold seals, ensuring your garage stays comfortable round the year. At 32.8 feet, this seal is longer than many other options on the market and is suitable for different door sizes.
What Could've Been Better?
The only negative is that the white variant of this seal might turn slightly brownish or yellowish with prolonged use. However, do note that this is merely an external change and doesn't affect the quality of the seal in any way. 
Pros
Efficient sun protection

Effective insulation

Consistent flexibility

High-temperature resistance
Cons
Color might change slightly with time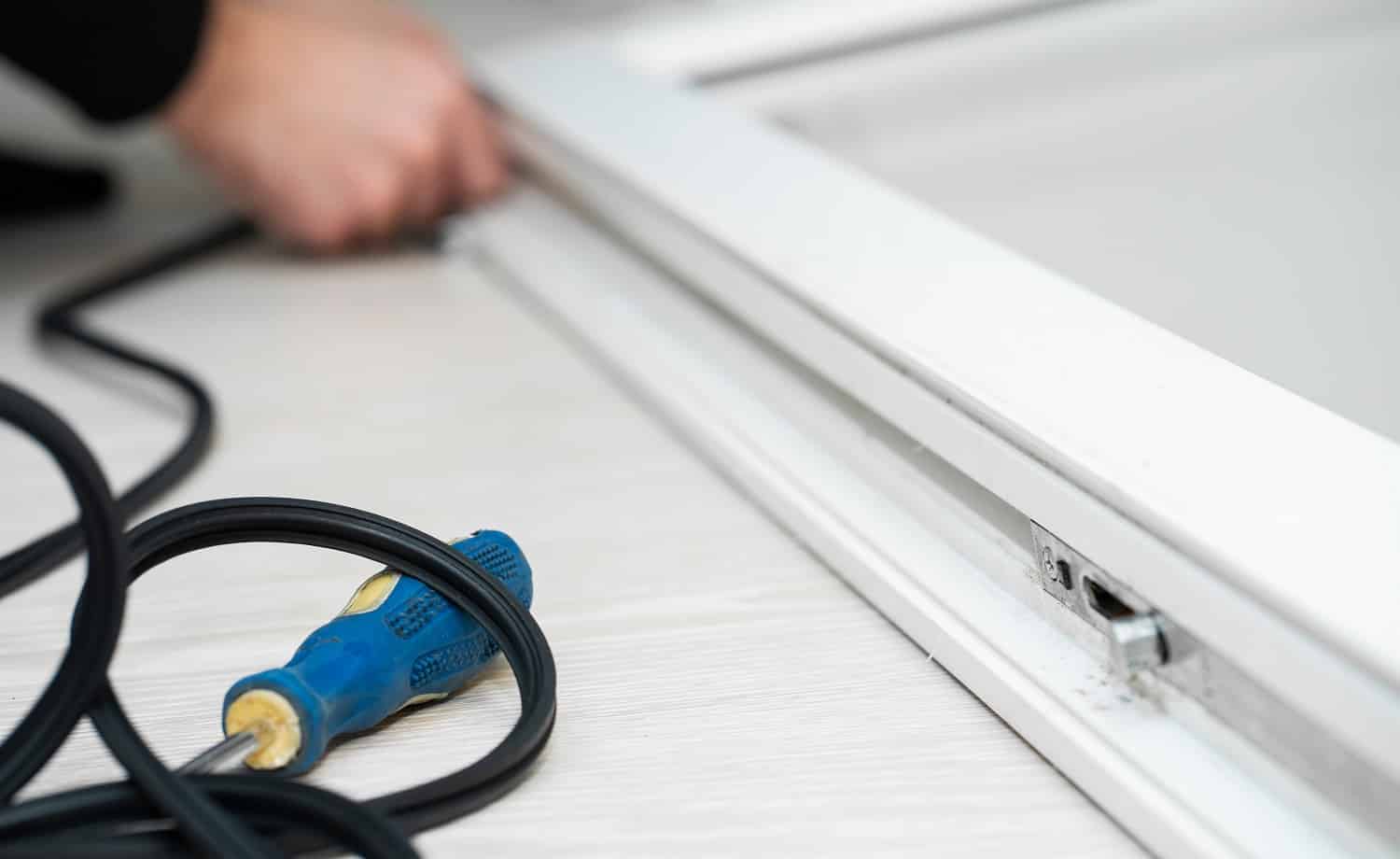 Garage Door Seal Buying Guide
Glancing through some good-quality options for door seals can apparently seem enough for making a suitable choice. But it isn't that easy — for instance, something that works for your neighbor's garage might not be so effective for yours. 
That's because the right choice will depend upon your needs when it comes to protecting the garage space. Plus, several factors are at play in determining the performance of a door seal. 
Let's take a closer look at what you'll need to consider while choosing the right option. 
1. Length 
The desired length of the door threshold plays a key role in ensuring ease of installation and a perfect fit. So, use a tape measure to gauge the length of the door opening and make a choice accordingly. It's best to go for a product that's slightly longer so that you can customize the size to create a watertight door seal. 
Do note that door seals typically measure 10 to 20 feet long, but there are several options available for larger doors too. 
2. Height
Another crucial consideration is the height of the threshold, as the correct height will ensure it covers the entire gap between the floor and the door bottom. So, you'll need to measure this gap to find the required height. 
A point worth noting here is that the measurement should be accurate for the entire length of the gap. So, we'd suggest gauging this gap at a semi-regular interval. 
3. Protection
A door seal serves to protect the garage space, including the vehicles, appliances, tools, and other similar valuables. As such, you should go for an option that will prevent rainwater, melting snow, or stagnant water from running into the space. 
That's not all; it needs to keep away dirt, debris, and leaves while ensuring the garage is insulated from the outdoor temperature. 
Make sure to consider the specifications of the option and go through the customer reviews carefully. This will help you understand whether the product will meet your expectations regarding weather protection. 
4. Material
Last but not least, the seals should be long-lasting enough to offer consistent protection for at least a couple of years. 
Good flexibility is an important quality in this regard, as this will ensure there's no damage to the garage door while you're closing it. Moreover, a flexible seal will fit tightly onto the floor to keep pests from sneaking in while effectively blocking the dirt, debris, and rain. 
Again, you'll need to check customer reviews to determine whether the seal material indeed lives up to the brand's claims. 
Once you've taken all these factors into account, weigh them according to your needs and then choose a suitable option. For instance, if you live in a region with an extreme climate, temperature resistance should be your foremost priority.  
Garage Door Seal Frequently Asked Questions ?
How to replace a garage door seal?
Replacing a door seal is pretty simple — just be careful while pulling the old seal from the groove cut in the door opening. Use a good-quality pair of pliers for the job. 
After that, you'll need to follow these simple steps:
Clean the door opening 

Mark the space where you're installing the seal 

Apply a good-quality adhesive to the space

Place the threshold  
Close the door after you're done, and allow the adhesive to cure for a day before opening it.
Will you need a different installation method for a concrete floor? 
Door seals are generally set up using an adhesive, irrespective of the garage floor type. Provided the floor is relatively level and clean, it will be safe and easy to install the door threshold with an adhesive. 
How frequently should you replace a garage seal? 
The longevity of a door seal will depend on the material used and its flexibility, so it might last just one season or for several years. Keeping this in mind, we've only reviewed products that are strong enough to last for a couple of years. 
Make sure to keep a check on the garage door to look for gaps around the opening or cracks in the rubber.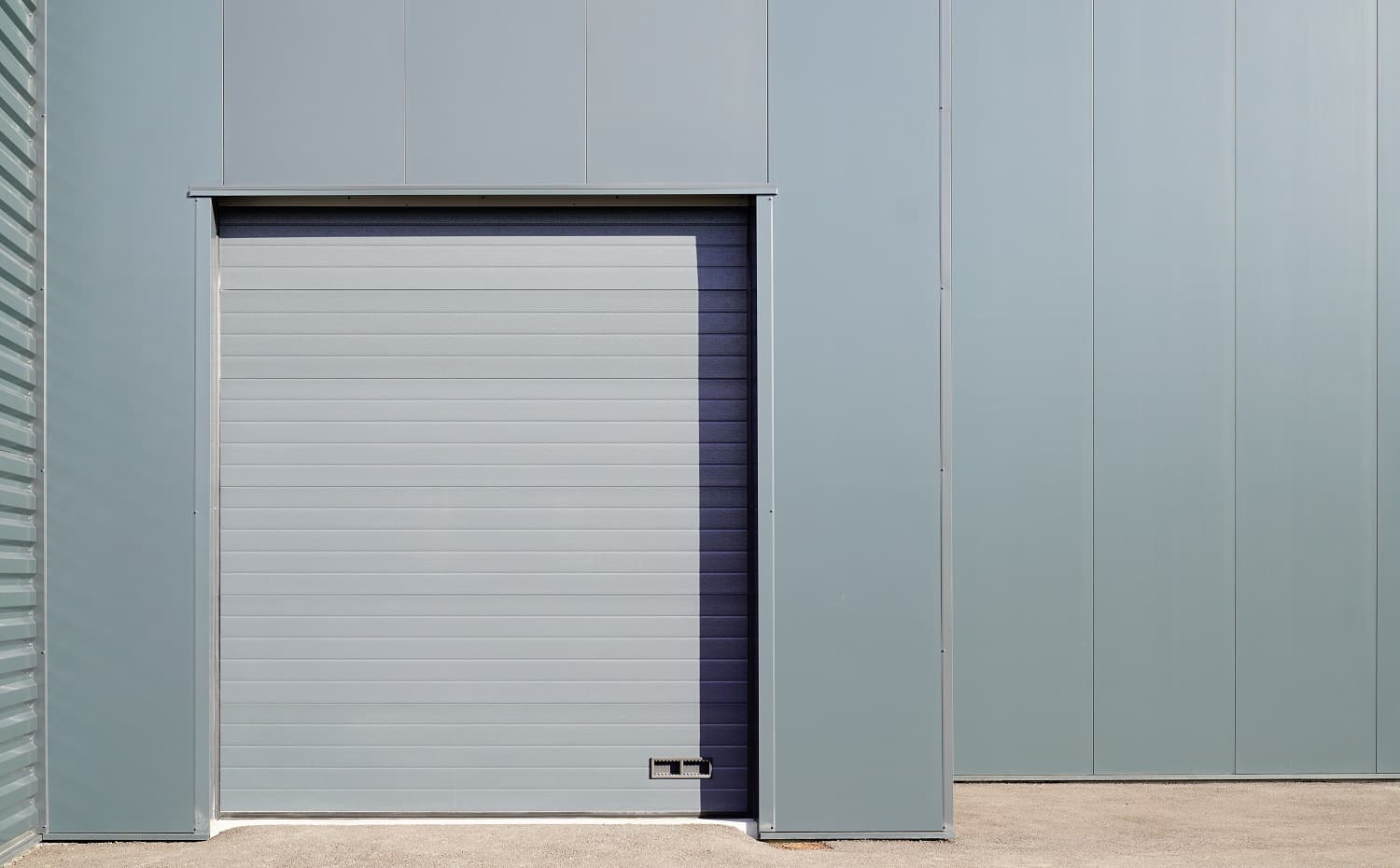 Top Garage Door Seal Verdict
There you have it — a simplified guide on everything you need to know about choosing a good door seal. 
So, order a suitable one today and close the door on destructive weather elements! We've curated this guide after a great deal of research, so rest assured that any option you pick from here will be worth your trust. 
Before we sign off, here's a quick recap of our favorites from the list. We feel the Papillon Universal Garage Door Seal is the best all-rounder as it offers consistent weather protection, absolute ease of use, and clear visibility throughout. 
However, if you prefer a slightly more cost-effective option with similar qualities, we'd suggest going for the DGSL Garage Door Seal. 
See you next time!
Related Articles
7 Best Paint for Interior Garage Walls
23 FREE Detailed DIY Garage Plans
19 Garage Makeover Ideas To Transform Unused Spaces
8 Best Blowers For Drying Cars
13 Brightest Light Bulbs For Garage 
10 Best Hand Cleaner for Mechanics and Grease
13 Best Battery Chargers for Cars
13 Best Electric and Propane Heaters for Garage
11 Best Diesel Compression Testers