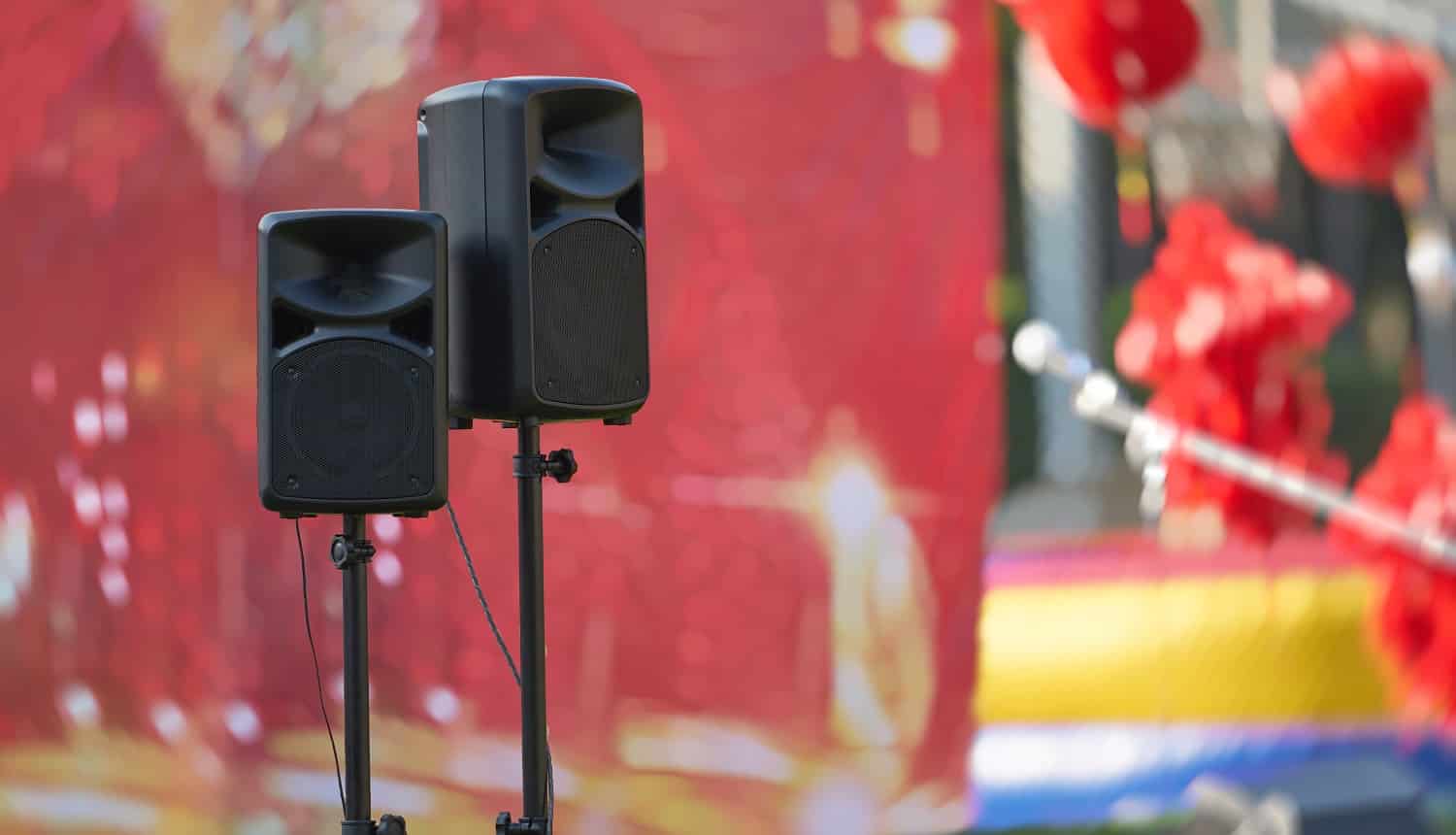 George Eliot had once said, "Life seems to go on without effort when I am filled with music."
Who doesn't relate to this quote? Life is tasteless without music, and we desperately require it to experience the high that narcotics fail to create. But, all of that gets ruined when the audio outlet is of subpar quality.
That's why you need to set your home theatre systems and music speakers entirely across the room to enjoy every last keynote to the fullest. But how'd it be possible when you don't have speaker stands that you can blindly rely on?
Due to these brands that keep launching just about anything, it keeps getting harder to choose a high-quality variant that best serves our needs. But don't worry, we've handpicked the five best VIZIO speaker stands, so that you enjoy a smart and satisfying purchase.
Without any further ado, let's dive into the deets!
Best Vizio Speaker Stands
IMAGE
PRODUCT
DETAILS

Atlantic Satellite 77305018 Adjustable Height Speaker Stand

Compatible with surround and satellite speakers
Ultra-wide support pole for optimal balance

VIEW LATEST PRICE →

Sanus VuePoint Adjustable Height Speaker Stand

Compatible with almost any satellite speaker
Can support a maximum weight of 3.5 lbs

VIEW LATEST PRICE →

VideoSecu Heavy Duty Satellite Speaker Stand

Can easily carry up to 30 lbs
180-degree sidewards panning 

VIEW LATEST PRICE →

Sanus BF24B 24-Inch Speaker Stand (Pair)

Capable of carrying a maximum load of 20 lbs
Floor-spike pattern to cancel vibrations

VIEW LATEST PRICE →

Atlantic 77307233 Adjustable Speaker Stand

Height adjustments between 22 to 38 inches
iconic Atlantic style quotient

VIEW LATEST PRICE →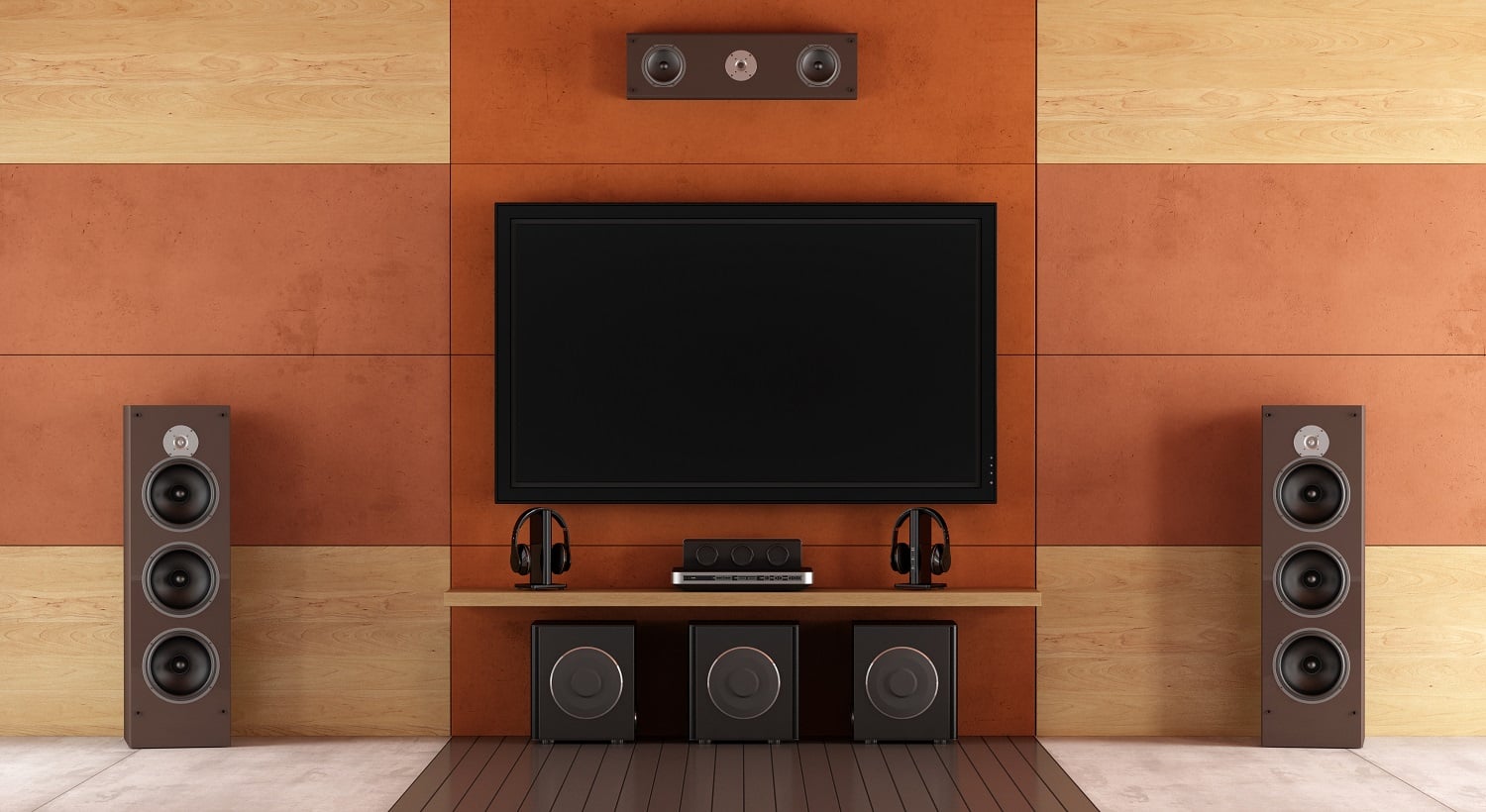 When it comes to assurance of excellent quality and performance, Atlantic is the brand that most households rely on. And if we're talking about speaker stands, the efficiency of the AS adjustable height model remains unmatched. In fact, it has a reputation of being sold the most with VIZIO speakers!
Sale
Why Did We Like It?
Check the ratings; this one might just be the highest-rated VIZIO speaker stand you'll come across. And that's not even an exaggeration – this product indeed ranks very high in terms of compatibility and price-to-quality ratio, making it the first choice for most customers.
The biggest reason for which is its universal compatibility with both surround and satellite speakers, which isn't the case with many high-priced alternatives. This way, in such a negotiable price range, this product offers more than enough to set a higher benchmark for quality.
Coming to its dynamics, we're pretty impressed with how easily you can play around with its adjustable height feature and set it as per your needs. Also, considering that VIZIO speakers aren't ultralight, you'd need to choose stands that can withstand a heavy load. In this case, you'd be happy with the sturdy build quality that it offers, making it strong enough to withstand the weight.
Furthermore, it's amazing how the support pole is so ultra-wide that you can easily conceal the dangling speaker cables behind to maintain the audio setup's visual appeal. Apart from that, the ample width also makes it a lot more stable on firm ground.
What Could've Been Better?
Quite frankly, this product doesn't have any essential aspect that needs to be improved, performance-wise. However, we've noticed that its mounting bar is located in an odd position, due to which it tends to stick outwards a little.
Pros
Compatible with satellite speakers

Wide support pole for added safety

Convenient speaker stand

Affordable price range
Cons
The mounting bar needs improvement
For those who don't mind paying a little extra for heavy-duty build and quality, the Sanus VuePoint is a brilliant choice. Although it's mainly famous for its dark and slick design, best believe that it's much more than just a living room souvenir. Let's take a look at its core features!
Why Did We Like It?
Beginning with the USP of this product, the VuePoint does certainly set a view worth staring at for hours. This product features quite an aesthetically appealing body, which transforms your living room into a professional studio. The best-in-class matte black-grey finish with zero leftover paint amplifies its appearance by a great deal indeed. Overall, apart from being an excellent speaker stand, it also makes a decent showpiece for interior decor.
However, as we've mentioned before, it's more than just an attractive speaker stand. The best way to reflect on it is by highlighting its premium-grade build quality. This product is indeed built with premium make and materials, which enables it to deliver the same efficiency for years without showing any sign of damage.
The product also maintains compatibility with almost any satellite speaker in the market, which puts it next in line after the Atlantic satellite speaker stands. However, there's a catch – it can support a maximum weight of 3.5 lbs, which is, again, good enough for fitting in bookshelf speakers or home theatre systems. Moving on to its robust height adjustments, it allows you to place it between 28-38 inches.
What Could've Been Better?
Although this product may appear easy to install at first glance, we can assure you that it's not. It becomes a little challenging to install the speakers on it with optimal stability, due to its limited support base. Furthermore, the only flaw in its build material is the subpar quality plastic connector.
Pros
Optimally satisfying product quality

Easy to assemble the stand

Maximum weight limit of 3.5 lbs

Remains very firm to the ground
Cons
A little hard to install the speakers
In case you're searching for heavy-duty stands that don't put you on dire straits while setting the speakers, VideoSecu is what you should be searching for. Although this product is mainly designed to be positioned in a home studio, we can't say that it doesn't make a normal speaker stand for your living room. 
Why Did We Like It?
In general, if you're an aspiring musician looking forward to setting up a home studio at a meager budget, this is the ultimate solution to your needs. At first glance, you're bound to be amazed by its industrial-grade design that adds a touch of class and professionalism in a rather bland room. 
Not to forget, we're huge fans of the minimalism the overall design beholds, for it's sure to compliment the taste of those who fancy subtlety. 
When it comes to the weight carrying limit, this VideoSecu stand crushes all competition with a monstrous limit of 30 lbs. Moving on, we're also impressed by how the product can offer a maximum height adjustment limit between 26.8 to 48 inches, which is a lot more than what you'd usually require.
On the side note, we don't find it fair to compare it with our other personal-use picks, mainly because it's primarily designed for commercial purposes.
But then again, such a premium build also has its benefits! For instance, you can pan the speakers through 180 degrees, thanks to its adjustable top base. Despite such flexible movements, it remains very stable and firm to the ground.
What Could've Been Better?
Let's not hype it as the best option in the game, as it does come with a few silly flaws. First and foremost, although very flexible, the base of this speaker stand is comparatively small. Besides that, we're also not very impressed with how the mount makes it extremely difficult for thick wires to pass through. 
Pros
Optimally strong build quality

Impressive panning ability

Very attractive-looking

Supports all types of VIZIO speakers
Behold folks, for globally-leading brand Sanus is back for the throne again- a lot stronger, this time. We've had the opportunity to test the Sanus BF24B speaker stand personally, and it didn't fail to blow our minds with the vast array of benefits it comes packed with. Let's take a more in-depth look at its core specs and functions!
Sale
Why Did We Like It?
As per our experience, the Sanus BF24B model is one of the most efficient picks under a meager budget. However, let's not only look at it as a mere low-priced model, because it still comes packed with several useful features to offer you the best values. 
To begin with, its height is very well-synchronized with VIZIO and various other premium bookshelf speakers. In case you still don't find the height satisfactory, it enables you to take the wheel and set it exactly the way you prefer. At its maximum setting, you can adjust the speakers to a near-ear level and enjoy an incredible surround sound while you're chilling on your sofa.
Furthermore, we're also quite amazed that, even though its overall pricing is so low, the brand hasn't compromised with its overall quality. Its metal construction ensures a very long-lasting product life, and the premium coating adds life to its rather simplistic design. 
Don't be afraid to load with bulky and bassy speakers, as the stand is capable of carrying a maximum load of 20 lbs. Other than that, the base is quite widespread to ensure fantastic stability. As a bonus, the bottom comes with a floor-spike pattern that dampens the vibrations caused when the speakers are blared at high volume.
What Could've Been Better?
Although the floor/carpet spikes initially sound like a great idea, let's be clear that your carpets aren't going to be like it. Due to being made of cheap quality, it's likely to tear out the carpets in the long term. Furthermore, the manufacturers must note that the screws provided during shipping are smaller than the grooves, which is concerning. 
Pros
Hides the speaker cables precisely

Low-profile design

Very easy to assemble

Reduces vibrations
Cons
Cheap-quality floor spikes
The final pick of the day is none other than the best-selling Atlantic 77307233 adjustable speaker stand. As we already know, Atlantic speaker stands are best known for their extravagant designs, and this flexible unit isn't an exception either. Let's take a more in-depth look to explore its core features! 
Why Did We Like It?
First and foremost, this product also makes an aesthetically pleasing souvenir that you could decorate with. That's mainly because of the iconic Atlantic style quotient, which never fails to steal the show. If you're someone who's very fond of smart appliances and showpieces, this unit will surely take your breath away.
Apart from its classic outlook, this product also stands compatible with VIZIO speakers, and several other world-class alternatives. Whether it's a surround or a satellite speaker, you can easily mount it on this stand without worrying about it. That's because the base holds the boxes very firmly, once installed.
Furthermore, we're fans of how the stand enables you to set the height between 22 to 38 inches, which is even more robust than our first pick. Set the speakers at an ear level to experience the best surround sounds, and turn your boring house parties into a fun-filled and thrilling disco night.
Speaking on how good it is at withholding the overall weight, we, at least, don't have any complaints. You can tell by the extremely sturdy build material that it's built to last for a lifetime. Whether it's the joint mounts or the exoskeleton, every part of this product screams excellence. 
What Could've Been Better?
Quite frankly, a few little things here and there require significant improvement. But most importantly, the manufacturers need to include a higher number of hollow spaces in the rods. Otherwise, it becomes a little troublesome to pass the cables.
Pros
Very attractive-looking

Bang for the buck values

Effortless to assemble

Slick triangular base
Cons
Rod needs to include more hollow spaces
Vizio Speaker Stand Buyer's Guide 
Purchasing a VIZIO speaker stand might sound like the most straightforward job in the world, but it's not. There's so much info that's unknown to the average person that it's not surprising how the customers usually end up buying the wrong options that they end up regretting.
That said, we've added this concise buyer's guide to walk you through the fundamental areas to consider before buying a speaker stand.
Build Quality
When it comes to putting your money on a speaker stand, we must ensure whether the product boasts an excellent build quality. It's just modern furniture that's meant to carry a substantial weight at all times. Isn't it very likely for the customers to always be more inclined towards products that guarantee years of durability and reliability?
If you're feeling fancy, you can go for various products that feature aluminum or steel construction, which is also a smart move as per quality assurance. On the other hand, if you prefer to keep it old school and choose wooden alternatives, be a little more vigilant about its overall life.
Stability
Second, let's not forget that speakers don't come off as cheap. That said, it's essential to ensure that the stand you're investing in is exceptionally stable and wouldn't tip over by accident. It's the sole responsibility of the position to ensure the security of the speakers it carries, so you can't risk buying an unstable model at any cost.
Don't worry; every other day, we're seeing some brand coming up with unique ideas to stabilize the stands by a great deal. For instance, you'd notice features like carpet spikes that deepen the bond between the base and the surface.
Weight-Bearing Capacity
Honestly speaking, speakers can be cumbersome. If the product you've invested in fails to feature a decent weight-bearing capacity, installing it would be extremely disastrous. Either the legs of the stand will end up breaking off, or it'll tip over and slam the speakers directly on the ground. 
We'd recommend you always choose products that offer a minimum weight carrying capacity of 3.5 lbs because it's better for your precious assets.
Design of the stand
Last but not least, the speaker stands are furniture with out-of-the-box efficiency. Nevertheless, it remains in the living room as a legitimate addition to the overall interior decor theme. That said, it's essential to invest in the models that go along well with almost any interior decor.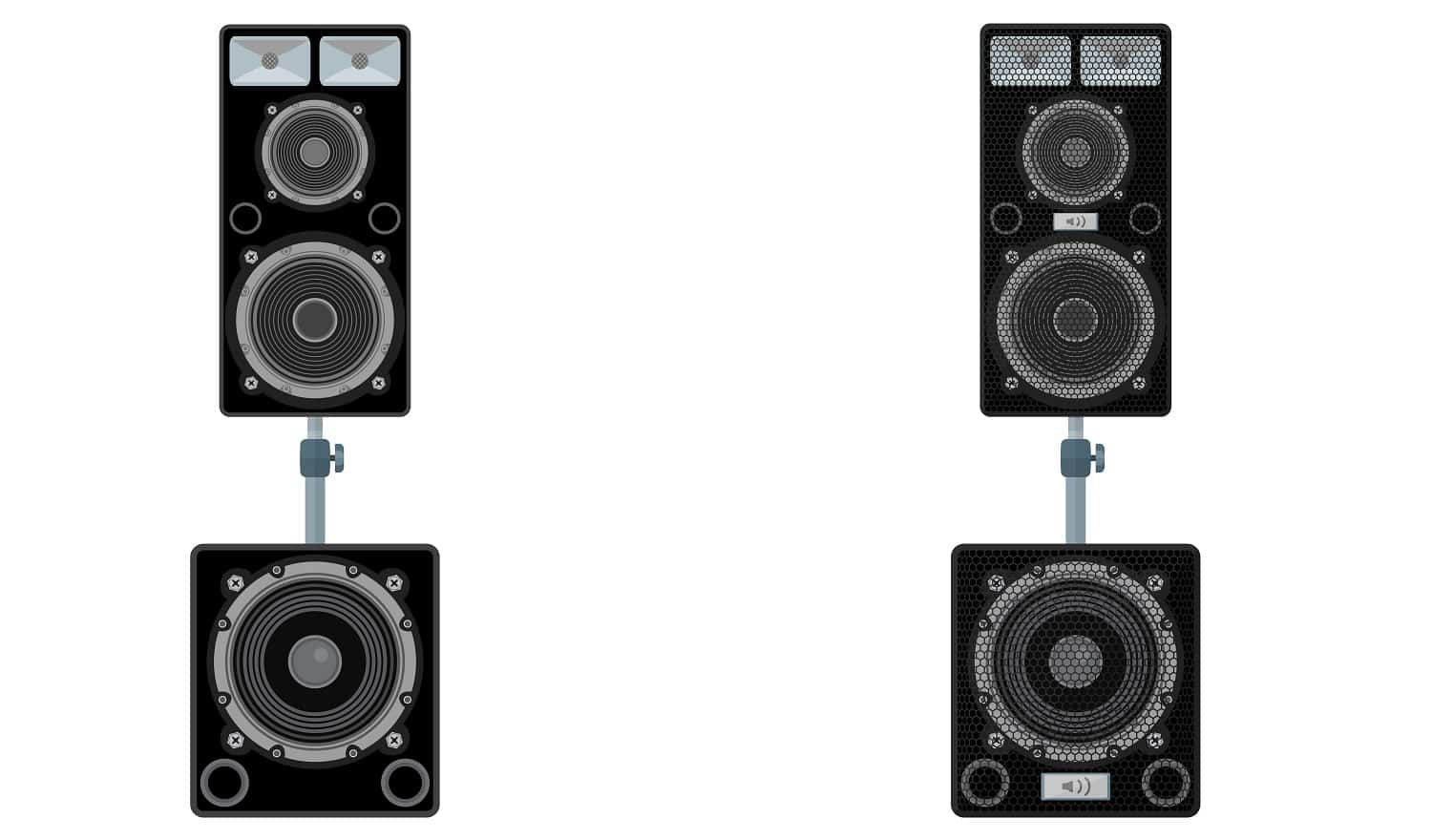 Verdict
We hope that our detailed reviews and guide could help you learn more about VIZIO speaker stands and make a smart choice for yourself. Have you found the one that satisfies your needs precisely? Let us know in the comments.
In case you haven't, here's a quick recap of the editor's top picks. The Atlantic speakers make an excellent addition to your interior furnishing and design while offering universal compatibility with surround and satellite speakers.
But if you're a professional sound engineer looking for a performance upgrade, the VideoSecu model is what you should choose with your eyes closed.
That being said, we'll see you soon with more fun-filled articles. Till then, take care and stay tuned!
Related Articles
7 Best Garage Speakers Reviewed
10 Best Bluetooth Light Bulb Speaker to Rock  
5 Best Bookshelf Speakers [Under $100]