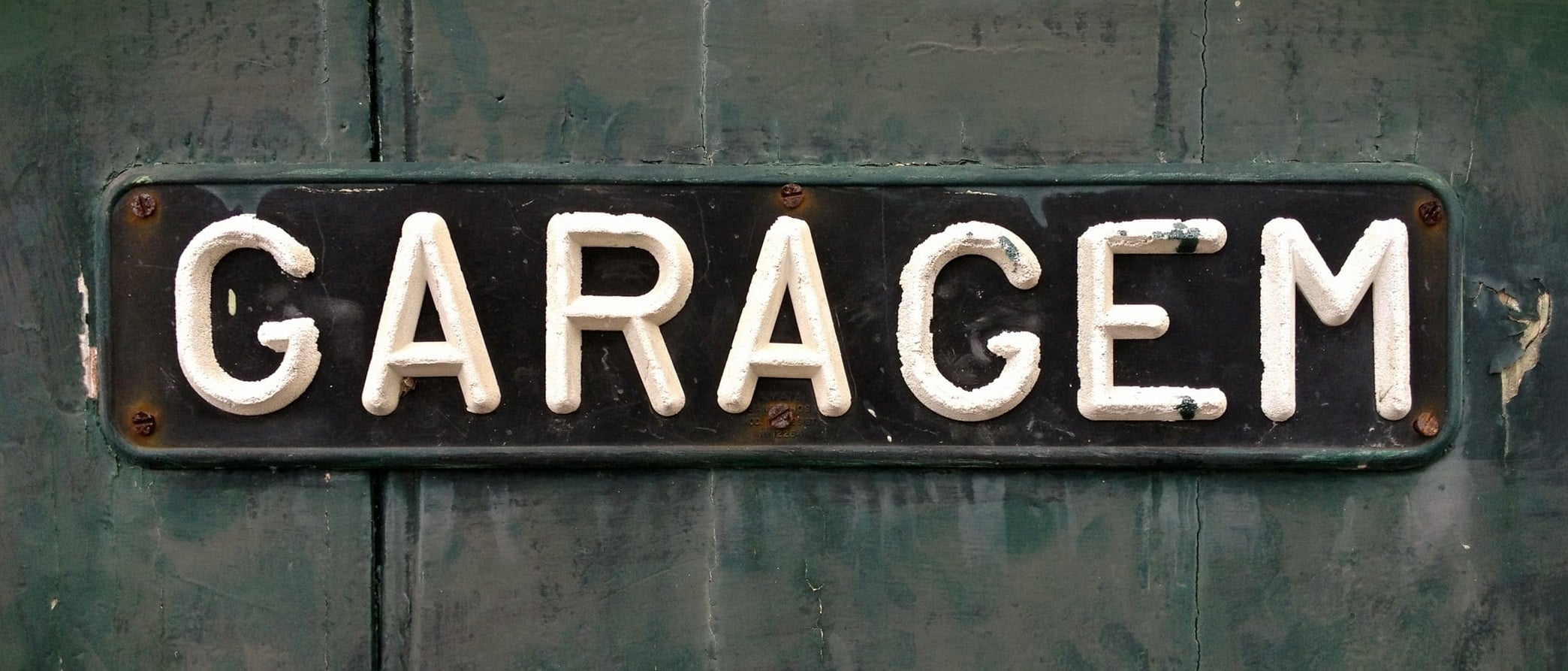 Your garage can be either a messy spot or an organized sanctuary, but, regardless,  some beautiful colors can give your space a sense of personality, and you wouldn't want to miss that.
Painting the wall of your garage helps to seal not only the seams and cracks but also complements your pristine concrete garage floor, and your favorite cars.
How many times have we even considered the aesthetics of the garage? No matter, if we want to transform that space into other functional aspects like our office, crafting station or shed; a little splash of paint can go a long way. 
And why not?
The garage deals with some of the worst conditions when compared to other parts of the house, which is why a small change makes a huge impact.
In the following section, we've curated some of the best wall paints for the interiors of your garage. This should help you figure out which paint will be suitable for your requirements.
So, without further ado, let's get started!
Best Paint for Interior Garage Walls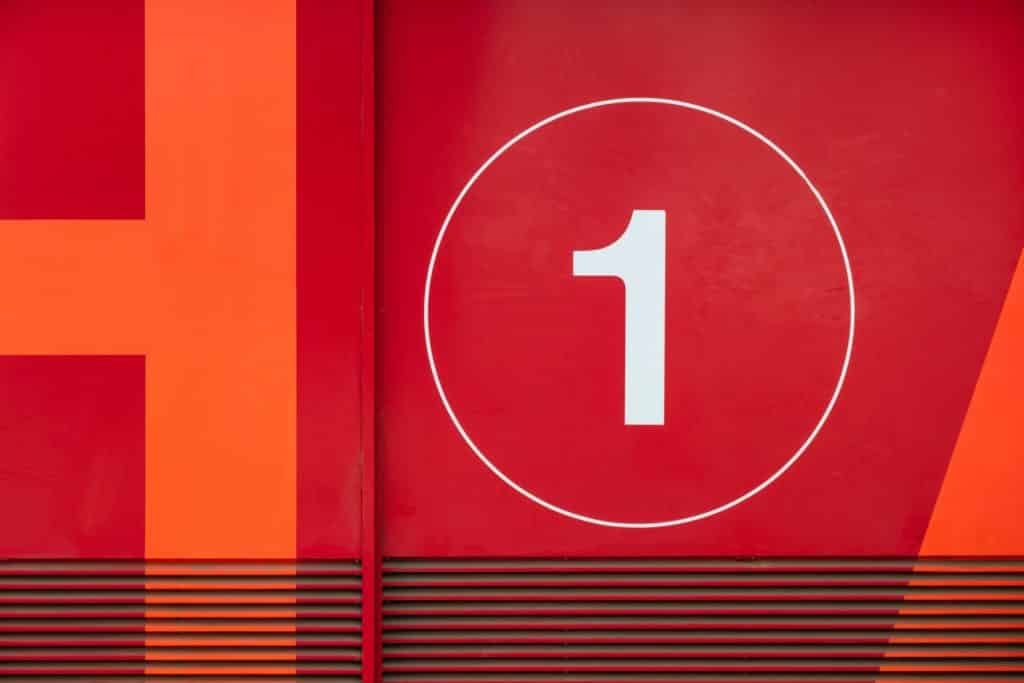 It's known to be the best paint for both the interior and exterior garage walls. This paint is most suitable for humid areas when compared to other brands. 
Prestige offers a paint and primer combo which doesn't require more than three coats. It has an acrylic base, with two different finishes, and 237 color variants. The low-level VOC (volatile organic compounds) content ensures that it's not harmful to the human body.
Experience
In the market filled with non-eco friendly paints, we wanted to opt for a brand that has a minimal amount of toxic compounds. This Prestige paint has a long-lasting product quality, and it dries faster than regular paints.
 It might be an expensive product, but I wanted to consider eco-friendly paint for the safety of my family. It doesn't produce any strong odor, and the smell of fresh paint disappears within 3 to 4 days.
Our garage is about 600 sq feet, so I had to order for two gallons, which was perfect for applying three coats. And it's a primer and paint combo, so we never had to purchase them separately. This allowed us to stay within the budget. We live in the southern region of the US, which is known for its humid summers. So, we had to be a little careful with the quality of the paint.
It took us about two days to paint the full interior of our garage because we wanted the paint to dry properly to avoid any smudges on the curing paint. The wide variety of color options helped us find the right shade that we had been looking for.
Pros
Comes with a paint and primer combo

Eco-friendly paint

Has around 237 different color options

Each gallon can cover about 400 sq ft.

Good for humid areas
Cons
It's one of the most expensive garage wall paint
2. Sherwin Williams Pro Classic Acrylic Semi-Gloss Paint
The Pro Classic paint by Sherwin Williams has a great semi-gloss finish when it's sprayed on the walls, or even applied using a roller and a brush. This paint dries off very quickly, and it should be applied evenly with the right thickness to prevent sagging. The clean-up process is also simple with the acrylic version; you only need water and soap to clean the surface. 
Experience
This is one of the best fast drying paints that I have used till now. I wanted to complete painting my garage wall within 5-6 hours, and I could do it correctly within this duration. However, you need to be very careful if you're inexperienced with painting. I was using a roller and a brush, so I had to apply the paint quickly to avoid any imperfections on the curing paint. 
One of the added benefits with this paint is its self-leveling ability, as it can quickly level on the surface by creating a smooth finish. It doesn't leave any visible brush strokes on the surface; therefore, it gives an excellent finish to the interiors of the garage. We had to be careful to avoid over-applying the paint because we did notice a bit of sagging in some areas. 
Also, before applying the paint, we had prepared the surface properly to ensure that the paint bonds and levels with perfection. It is a durable paint, and we could use the garage by the end of the day, as the second coat dries even faster than the first.
Pros
Self-leveling paint

Comes with a simple, clean-up process

Dries fast with a durable finish 
This is one of the most reasonable options for garage wall paint. It comes in nine different colors, and this brand offers you two types of finishes. You can get this product in a 5-gallon drum which makes it suitable for painting a big garage. The paint can hold up for a duration of almost 10-years, which reflects the superior quality of this product.
No products found.
Experience
We have a huge garage that we decided to paint by ourselves without hiring a professional painter. Even though we were on a tight budget, we made a good amount of saving by opting for the Genesis latex paint. It comes along with a painter's kit (screen bucket, brush, and roller), so we didn't have to purchase some essential materials separately. 
On the flip side, this paint can take about 3-4 hours to dry completely, so we had to wait for a long time to apply the second coat. 
The cleanup process was not simple; however, given the reasonable price tag of this product, there is no compromise on the quality. It's not a primer and paint combo, so we had to purchase the primer separately.
The manufacturers claim that the paint has a 10-year warranty, and it's also a mildew-resistant paint making it suitable for the exteriors. In truth, we have painted the garage around five months back, and there have been no problems yet. But, we believe that if you use this paint for the exterior wall, then it might not hold up for such a long duration.
Pros
Comes with a reasonable price tag

Gives you a 10-year warranty

Comes with a painter's kit 
Cons
Not a primer and paint combo

Comes only in a jar of 5-gallons 
Montage is a well-renowned brand for Acrylatex Recycling and Coating. This paint is made with sustainable materials to ensure that the manufacturing process is done with the production of limited waste. Montage offers you with two different finishes, and 25 color variants to choose from. It's one of the most reasonable eco-friendly paints that are available.  
Experience
We were looking for an eco-friendly paint because after a lot of research we found out about the health problems that come with regular paints. And the brand Montage stands out for its paints that come with a clean history. We had no issues with getting the right quantity of paint, as you have the option to select from five different sizes.
Moreover, it was very simple to get a dark base color, as we could mix and match the different shades. Having around 25 colors makes it easy for the customer to find the color that will suit their requirements. This was an added advantage for selecting Montage paint for our garage. We have stored the leftover paint because we want to paint the exteriors as well. 
This is a mildew-resistant paint so, we don't need to worry about the paint chipping off during the winter season. However, you'll need to get a separate jar of primer, along with your painting kit.
Pros
Comes in 25 different shades

Eco-friendly paint

Comes in five different sizes 
Cons
It doesn't come in a  paint and primer combo 
The Zero VOC paint is one of the latest additions to the Sherwin Williams ProMar 200 series. The content of chemical compounds and the odor in this paint is very low.
However, it contains a tiny amount of VOC (volatile organic compounds), which is almost negligible. This is an eco-friendly paint, and it has no potential health effects even with a long duration of paint exposure.
No products found.
Experience
We wanted to try out an eco-friendly paint for our garage this time, as it's known to be the future of the painting industry. And after reading up on the harmful effects of regular paint on human health, we instead ordered for the Zero VOC paint. Even though it's advertised as having Zero VOC, but I believe there is a small content of it which might not lead to any adverse reactions.
This paint dries off pretty fast within about 30 minutes, which indicates that the off-gassing of the paint fumes and its odor is significantly reduced. When we were using other paints, the smell used to linger for about a week or more, but that's not the case with this product. Moreover, this fast dry time can also get challenging when you want to back-roll over the paint.
Therefore, you can avoid these problems by rolling over the fresh paint after a few minutes of applying it. This feature is best when you want to finish off the project fast, without having to wait for hours for the paint to dry. We have been mixing this paint with colors from other brands for creating an ultra-deep base in the garage wall.
Pros
Compatible with different colors

Durable paint finish

Comes with a fast dry time

Has minimal odor and paint fumes 
Cons
If you delay rolling over the fresh paint, it will leave roller marks on your wall
KILZ is known for making this excellent paint and primer formula. The functionality and the overall aesthetics that KILZ delivers is the prime reason for the high demand of their products. 
It offers quality coverage, and it has an easy application process. You'll not need to apply more than 2 to 3 coats to get an even finish. However, it comes with a high PVC content, and it's also a mildew-resistant paint.
Experience
We are quite satisfied with the superior coverage and the exceptional durability of this paint. While we were painting our garage, we didn't get a strong odor like other fresh paints. It has a low content of VOC, making it the right quality product without harmful effects on the human body. 
We were done painting the walls of the garage after applying about three coats, which gave the interiors a perfect finish.
You'll get around 100 different colors to choose from, that comes in 4 different finishes. With KILZ paint you can be sure of the quality, they have been ruling the market for about four decades. 
It comes in three different sizes; however, each gallon is suitable for painting an area of about 400 sq.ft. We had to prepare our wall correctly to ensure that it's free of grease, mold, chalk, dust, and other peeling paint. 
This matte paint gives a subtle, flat finish, and it's also washable, which enhances the overall value and durability of the painted walls. It has very low emission of VOC, making it safe for your indoors. On the flip side, if you're using this paint in very humid conditions, it might run during the application process.
Pros
Acrylic, low VOC paint

Paint and primer combo

Comes in 4 different finishes

Offers you with 100 different color options 
Cons
Not suitable for humid weather conditions

Expensive paint 
Glidden is almost a century-old company that manufactures quality paints. It comes in approximately 300 different colors, with three different finishes. The high level of saturation with superior durability can give your space the best coverage. It's a stain-resistant paint, which also provides you with a mildew-resistant coating. You can get this product in three different sizes.
Experience
Glidden is like the granddaddy of paint; it has been used in our household for many decades. And when I was considering the paint for my garage, I couldn't think of opting for another brand. This is a paint and primer combo which helps to reduce the effort of getting them done separately. 
You get three hundred different color options, which made it pretty simple for us to find sunset orange on this list.I was quite particular about the shade that I wanted for the interiors of my garage, and thanks to Glidden for offering such a wide variety of shades.
 It has a very slight odor, which is almost negligible, making it safe for a household with children. The low VOC quality is also an attractive component for this product. This is an excellent combo of a stain-resistant paint and stain-blocking primer.
Apart from the superior coverage that it provides, we were happy with the fact that it's also washable. So, we have no more fears about any stain spoiling the overall look of the garage. Finally, the high saturation level gives a vibrant color with even a single coat of paint.
Pros
Available in 300 different colors and three different finishes

Paint and primer combo

Acrylic, low VOC paint

High saturation level 
Cons
It has a slightly higher price tag than other paints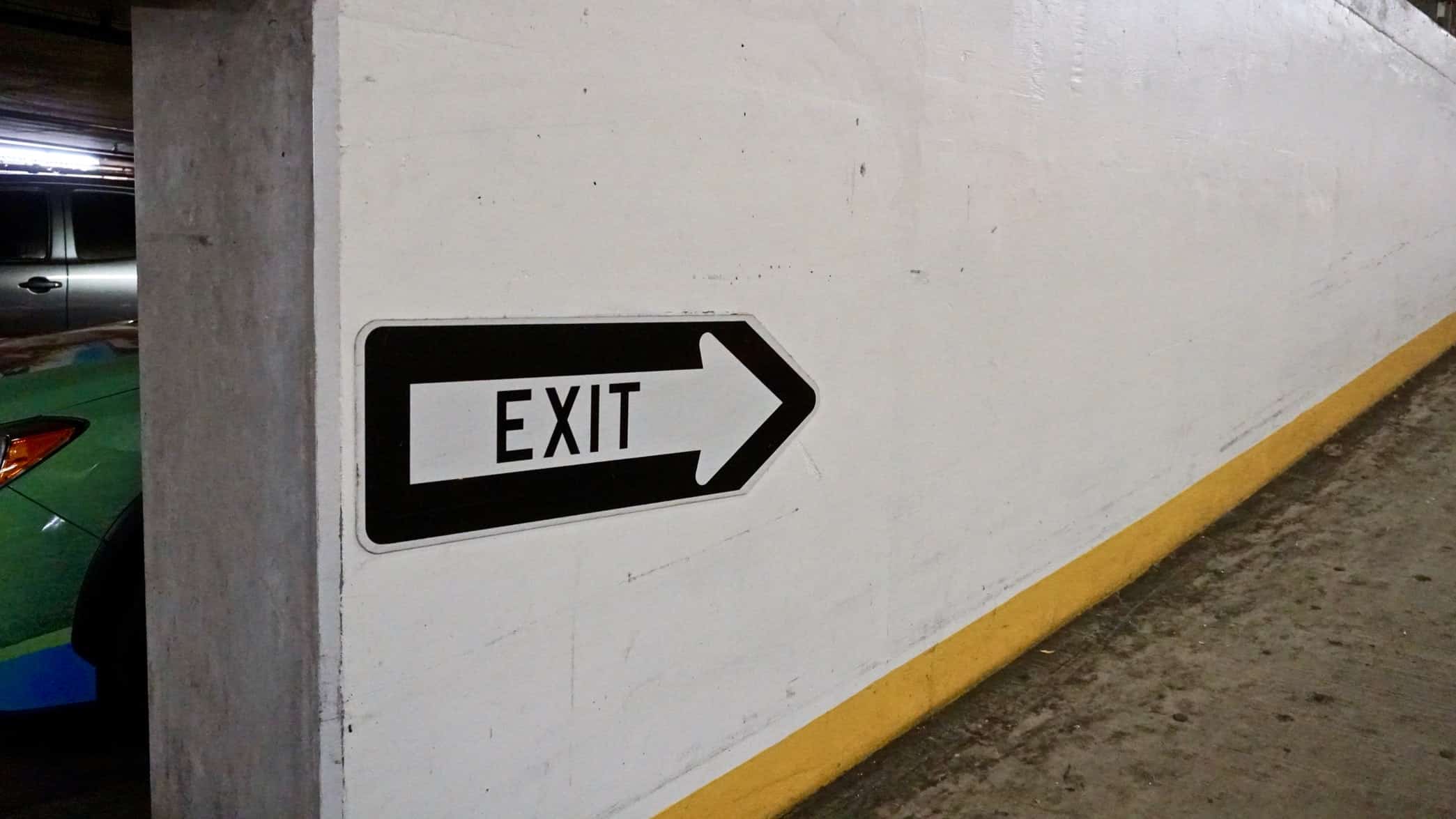 Buyer's Guide for Interior Garage Wall Paint
Just like how painting your garage wall makes it look lively again, similarly, with a little effort, you can find the right jar of paint. Here are the different factors that you should consider before you purchase your new paint.
Consider choosing the color palette yourself
The color of the paint should be a reflection of your personality and mood. What is your favorite color? If you're having trouble picking one, you can take a look at your garage. It should help you determine which color will suit this space.
Quality
Don't opt for a lower quality of paint, because good quality paint will come with better longevity. It will not leave brush marks, and it's less prone to getting yellow as it continues to age. You'll get a smooth wall for many years to come, and some of them are also dirt and stain-resistant, making it easier to clean.
No-VOC or Low-VOC paint
VOC (Volatile Organic Compounds) are harmful chemicals that are often released from the regular paints once it dries off. You should always read the label to check if you're picking a paint with No-VOC or Low-VOC.
Water vs. Oil 
When you're opting to get paint for your interior finish, it's often advised to get the water-based paints as they have less odor. However, the oil-based come with better durability, and it will be easier to clean the stains.
Latex vs. Acrylic
Latex paint gives proper protection from the build-up of mold or moisture. It's also easier to clean the surface. But acrylic paints are less expensive than your other paints. Even though latex and oil-based paints are generally preferred over acrylic paints, but the latter can be blended well for serving a lot of aesthetic options.
Selecting a Paint Finish
The finish is also known as the "sheen," which serves as the artistic and tactile quality of your paint. For a garage that is not used for any events, you'll prefer to paint with a less glossy finish. But, if the garage is used for other purposes too, a higher gloss will make the space appear more appealing. 
The garage wall paints which have more resins than the regular paints can also double as primers. These resins can impact the overall finish of the paint. You can find different options for a paint finish which includes- flat, matte, satin, eggshell, semi-gloss, and high-gloss. Each of these finishes comes with a varied range of effort, time, budget, and durability.
Size of the garage
Selecting a lighter color paint for a small garage can give the illusion of it being more spacious. While dark colors tend to absorb the light, making it appear smaller.
Conclusion
We've come to the end of our guide, and now the ball is in your court to select the paint which suits your needs. A coat of paint can make your garage look more comfortable, desirable, and pleasant, so why not pick one soon? 
You should weigh out the pros and cons carefully, to find the right jar of paint for the interiors of your garage wall. 
Until next time!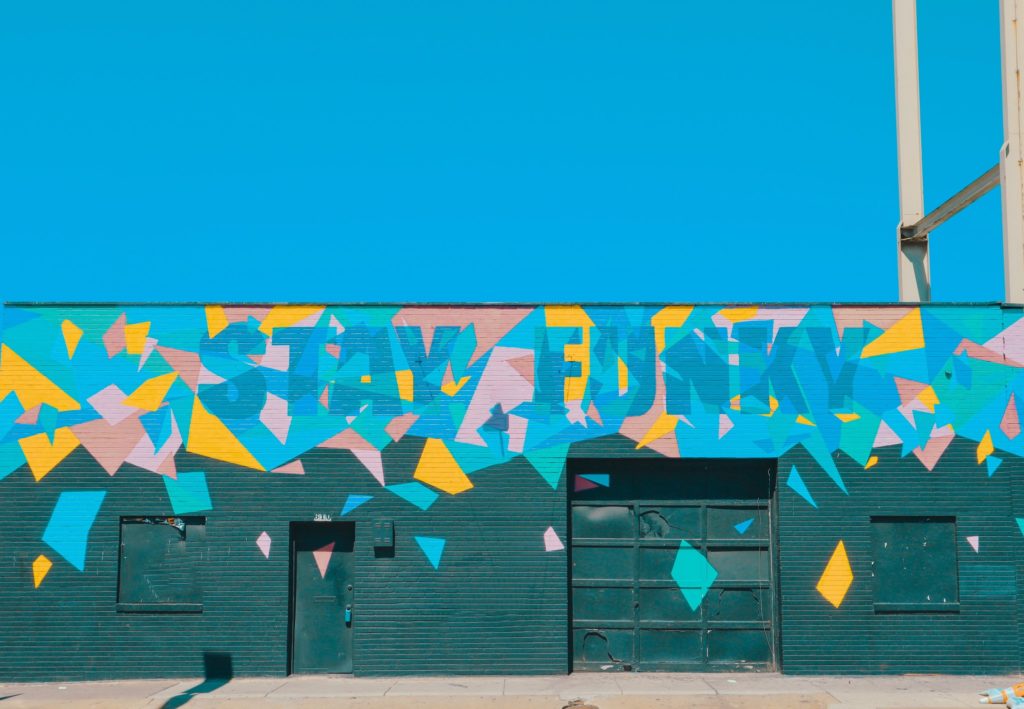 Related Articles
10 Best 240v Electric Garage Heater To Consider
23 FREE Detailed DIY Garage Plans With Instructions To Actually Build
19 Garage Makeover Ideas To Transform Unused Spaces
13 Best Paint for Furniture  | Reviews & Buyer's Guide
13 Most Powerful Electric Pressure Washers 
8 Best Blowers For Drying Cars This Year
13 Brightest Light Bulbs For Garage 
10 Best Tire Pressure Gauges on the Market Today
10 Best Hand Cleaner for Mechanics and Grease  
13 Best Paints for Bathroom Ceilings 
13 Best Battery Chargers for Cars
13 Best Electric and Propane Heaters for Garage
12 Best Bi-Directional Scan Tools
11 Best Diesel Compression Testers
13 Best Garage Openers Right Now