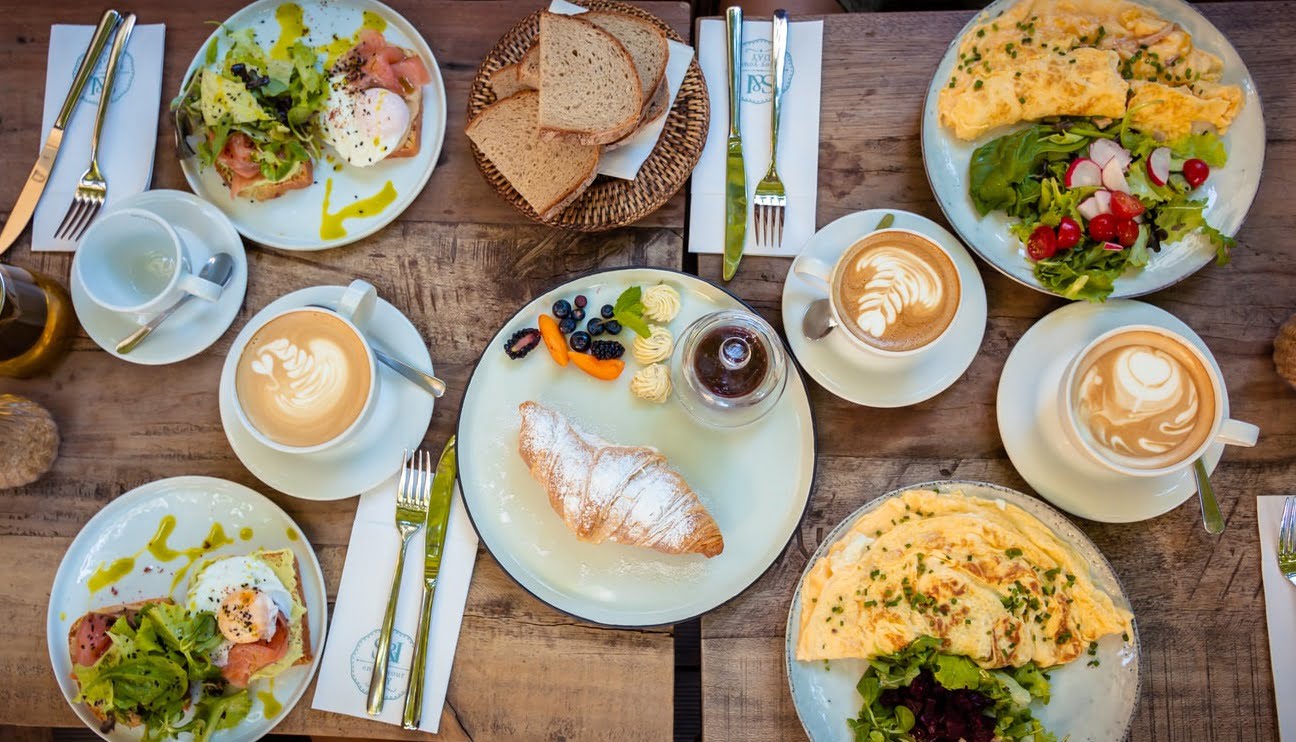 Breakfast is the most important meal of the day. A healthy and well-balanced breakfast can give you the energy you need to kickstart your day on a positive note. If there is one thing that people absolutely love having more than anything else for breakfast, it is an omelette, and naturally, you can make a delicious omelette in many different ways, depending on your personal taste, liking and preferences.
Of course, making the perfect omelette is not the easiest task in the world – particularly the part where you have to flip it upside down to ensure it is cooked evenly on both sides. If only there was a simpler way to make an omelette where you do not mess things up trying to flip it over, your life would be so much better.
It turns out that there is a way to easily prepare an omelette in no time. It is a straightforward product called an omelette maker and this lifesaver can help you avoid what could be a disaster instead of a healthy meal in the morning when you are making yourself an omelette.
If you have the best omelette maker at your disposal, you will never need to bother with having to navigate the sophisticated skill of flipping it over. In fact, it will save you a lot of time because an omelette maker can help you to prepare this dish a lot faster than making it on a cooking pan.
All you have to do is make the effort to prepare the ingredients and then pour them into the best omelette maker. The rest of the process is as easy as 1, 2, 3.
But you should know that not all omelette makers are made the same. There are hundreds of different models out there by different manufacturers and choosing the best one can get a little overwhelming. This is the reason why we went through a lot of effort in trying out some of the best omelette makers that you can get to make a comprehensive list of the 10 best omelette makers in 2022.
Read this guide to get all the information you need about omelette makers, why you need one of these, the reviews of some of the best omelette makers on the market and everything else you need to know to make a smart buying decision.
Best Omelette Makers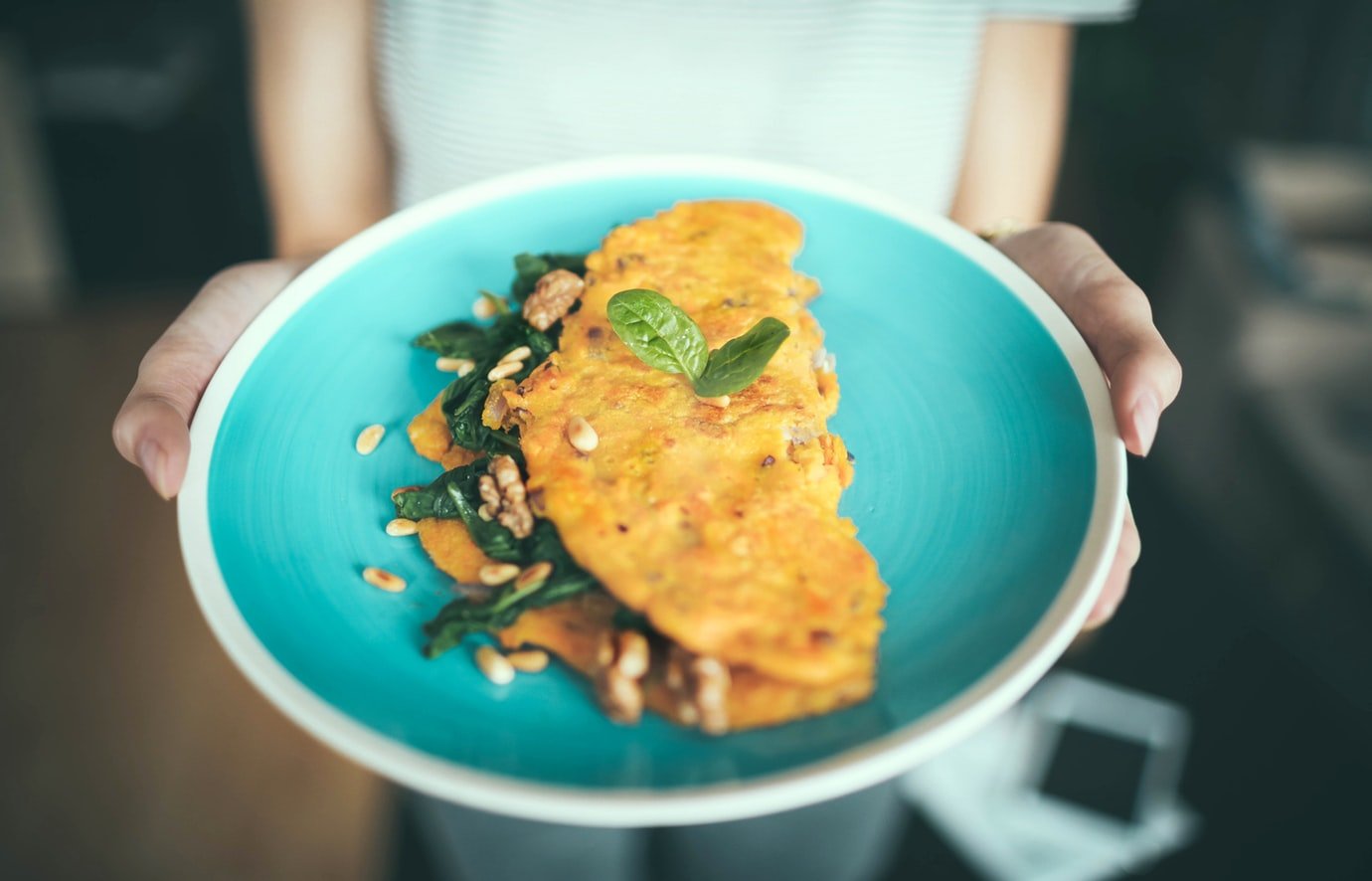 From the brand to the features, we have covered all aspects of each omelette maker in this list to help you decide whether or not you should invest in them.
Keep reading and find out more about them.
First up on the list of the best omelette makers in 2022 is the Lekue Omelette Maker. Whether you want an omelette for breakfast or a quick fix for an easy and tasty dinner, an omelette makes an excellent meal any time of the day. With the Lekue Omelette Maker, you will not need to worry about spending half an hour in the kitchen to prepare it. All you need to do is prepare the mixture and let this omelette maker do the rest of the job.
Pour the mixture into the omelette maker, pop it into the microwave oven and let it sit for a few seconds. You will get the perfect omelette in a matter of minutes.
Now we understand that this might not seem like what you would expect from an omelette "maker", but we feel that this product offers the most stress-free omelette-making experience. It is also affordable and easy to use, which makes it an exceptional purchase, especially for low-budget buyers.
With the Lekue Omelette Maker, you will not need to worry about flipping over the omelette or about its shape. The solid silicone construction of the omelette maker also makes sure that the eggs do not stick to the maker. When you are preparing an omelette in a pan, you have to constantly worry about the eggs sticking to the pan. To prevent that from happening, you might use extra butter or oil. With the best omelette maker at your disposal, you will use less oil and butter.
The silicone construction also makes this omelette maker sturdy and durable. Despite being the most affordable one in the whole list, the Lekue Omelette Maker is highly resilient to germs. Moreover, cleaning this omelette maker is very simple and easy.
The Lekue Omelette Maker tops our list of the best omelette makers because it is efficient, easy to clean and use and allows for faster preparation of the perfectly-round omelette every time. This is also an omelette maker that will last you a lifetime even with everyday use.
Highlights
3-Step cooking

Takes less than 5 minutes to prepare omelette

Easy to clean

Durable and nonstick construction
You might have been expecting to see this model by Cuisinart on this list. If there is an omelette maker that can help you prepare impeccably round Belgian waffles and omelettes, it is the Cuisinart WAF-B50 Waffle/Omelette Maker.
Among the Cuisinart omelette maker line of products, this is pretty much the easiest one to use. It is reliable, offers plenty of amazing features that you can take advantage of and it gives you optimal results every time.
When it comes to flipping the omelette, this omelette maker does that for you. Of course, that is not all there is to it. The Cuisinart omelette maker also caters to a wide variety of preparation needs for your omelette, sausages and even steaks. Keep in mind that you have to use the proper setting based on what you are using the machine for.
Tweak the simple settings, follow the LED lights and when the food is done, it will let you know. From initial preparation to cooking, you will get a fresh and delicious omelette in a matter of minutes.
The only point you will have to make an actual effort with the Cuisine Omelette Maker is mixing the ingredients and pouring them in. The size of the omelette maker is more than enough to make an omelette for two people. The machine's 1,400-watt capacity allows it to cook faster than any other model on the market.
If you do not like to use butter or oil, you should know that both the pans within the omelette maker are made using nonstick surfaces. The rotary feature right there with the preparation setting knobs means you have nothing to worry about when it comes to making omelette.
This is one of the best omelette makers you can get in 2022, especially if you want convenience, less cooking time and more cooking options.
What makes the Cuisinart WAF-B50 one of our top choices is that the easy to use and reliable product provides you the chance to cook thousands of meals while hardly breaking a sweat.
Highlights
Can cook more than one thing at a time

Very easy to use

Offers up to 1,400 watts of power for faster and better cooking

LED lights and beep tones for clear indication

Nonstick pans on both pans
Who said that only perfectly round omelette makes for the best breakfast experience? If you do not agree, this Holstein Fun Omelette Maker might help you reconsider. While you will not get two perfectly round omelette with this, you can get fast and reliable result with two excellent and small-sized omelettes in no time with one of our choices as the best omelette makers in 2022.
Whether you want to make scrambled eggs, whole eggs or omelettes, the Holstein Fun Omelette Maker allows you to make your favorite kind of eggs within minutes. Simply add the mixture into the maker and it will cook the best eggs you have ever had (if you have never owned an omelette maker before, that is).
Once you pour the mixture, you do not need to stick around to flip it over or make sure that the eggs are all properly cooked through. The omelette maker is on the list of the best omelette makers for a reason. It will give you an indication as soon as the eggs are ready. During preheating, it tells you when it is warm enough and ready to cook so you will not need to guess the right time to place the eggs in the omelette maker.
Cleaning and maintaining the device is a piece of cake due to the nonstick coating on the pans. Its construction is reliable and solid so you have a durable machine, which will last you a very long time.
For those of you who want to get a little easy baking action, you can even use the Holstein omelette maker to bake yourself some mini cakes and a lot more. The eggs will have a smooth and fluffy finish. In fact, any egg-related food you prepare using this device will give you the same fluffy and soft results.
One of the biggest winning qualities of the device is the incredibly compact size it has. When you compare this Holstein model to the other ones in the list, you get the smallest omelette maker. This makes the Holstein omelette maker ideal for kitchens where you do not have a lot of space and of course, it makes for convenient storage whenever you need to put it away after use.
Highlights
Nonstick coating on the cooking pan

Handy indicators, which show the preheating and cooking status

Fluffy omelette due to heating mode

Two cavities large enough for each egg

Small design for ease of use and convenient storage
When you think of the best omelette maker or any device for that matter, isn't it the most convenient thing if the device does almost everything for you? With nothing left to do but to prepare the mixture, the Holstein model allows you to make an omelette and a frittata with the tastiest and fluffiest textures imaginable.
Sale
All you need to do is pour the mixture in the omelette maker, close the lid and then let the device do its magic. In just a few minutes, you will have a freshly meal in front of you that you will need to take out and just eat.
The Holstein omelette maker is on the list as one of the best omelette makers your money can buy because it is easy to use. In fact, it is so simple that even children can use it safely and face no problems at all. You just need to teach them how to make the mixture because this device will do everything else.
The design of the Holstein Omelette maker is based on two large cavities, which can accommodate two egg preps each. This means you get the opportunity to make not one, not two but four eggs at the same time without any issues.
This omelette maker has a nonstick coating, which makes it super easy to use and clean. It also provides a fast cooking experience.
The most incredible thing about the Holstein Omelette Maker is the fact that it is designed in a way that you get scrumptious and fluffy texture within the omelette. The cooking method is fast and efficient so you can rely on getting the softest and most delicious omelette every single time.
To make things even better, this device is small enough to fit inside most countertops at homes and it has a nonslip base, which keeps it stable while you're using it.
Highlights
Nonslip base

Useful indicator lights for cooking and preheating

Nonstick coating

More than enough space for four eggs at the same time
Another entry on the list of the best omelette makers, which is smaller as compared to the rest, the Dash Omelette Maker with Dual Nonstick Plates is a fantastic little device to have in your kitchen.
The fact that it is smaller than most of the other devices on the list does not mean it cannot pull its weight. The Dash Omelette Maker is on the list because it is fast, efficient and delivers much more versatility than you could imagine.
You can prepare a wide variety of meals with it, which includes omelette, sandwiches, salmon, meats, pocket-sized pizzas, cookies and so much more. All it takes is preparing everything you need to make the meal and then letting the omelette maker take care of the cooking itself. You can expect a soft, cloud-like fluffy texture for all the egg-based meals that you prepare with it.
Using this omelette maker is simple. Make the mixture, pop the lid, pour it and then close it. The indicator light is there to tell you when it is preheated and after you have poured in the mix and closed it, there is a light which will tell you when the cooking is complete. You do not need to worry about having to flip it over. The Dash Omelette Maker will cook through the entire mixture evenly every time.
The design of this omelette maker is also pretty cool. It is flat yet compact, you can store it anywhere with ease and it looks terrific just sitting there on the countertop of the kitchen due to its beautiful color and oval shape.
Highlights
Oval pan to cook through evenly

Exceptional quality

Fast and effective results

Easy to store design
6. Frigidaire 2-in-1 Microwave Omelette Maker – Best 2-in-1 Omelette Maker
As we go along in the list of the best omelette makers in 2022, you will notice that the size of omelette makers has started to become smaller. The Frigidaire Omelette Maker is one of the devices that you simply cannot ignore. Two small trays, which allow you to cook two separate eggs at the same time, it also features the option to remove the small trays to unveil a larger one, which allows you to cook a bigger-sized omelette instead.
No products found.
The device's construction is from nonstick and high-quality silicone. You can rely on the fact that this is a product that delivers reliable cooking results for a long period of time. One of the most comforting things about this omelette maker is that the material is entirely BPA-free. This essentially means that you can get delicious meals without the worry of any contaminants or harmful chemicals affecting the safety of your food even after years of prolonged use.
Frigidaire is a brand that is associated with safety and reliability, so you can understand that this is a product you will not be disappointed with. You just need to pour the mixture, let it cook and you will have the perfect meal within a matter of minutes. It is so safe and easy to use that you can even allow your children to use it and this is the thing that Frigidaire takes so much pride in as a manufacturer and a brand.
If you are looking for a device which doesn't require a lot of effort to use, clean up and still get some good results in terms of the cooking experience, the Frigidaire 2-in-1 Microwave Omelette Maker is a reliable and affordable option that is perfect for you.
Highlights
Easy to use; just pour mixture and pop into the microwave for a few minutes

Comes with a large cavity and the option to switch to two small cavities

High quality material that delivers safe and reliable results

Durable and easy to use product
With the Better Chef Double Omelette Maker, you will literally start feeling like a much better chef because of the amazing results you get while you make your omelette. You will see an improvement in your cooking abilities just as you start pouring in the mixture for the first time in the Better Chef omelette maker. Two excellent and perfectly shaped oval cavities make for an excellent cooking area. You just know that this is more than ideal to give you good results.
Sale
The Better Chef Omelette Maker Model is made from professional-grade materials, which provide you with safe, reliable and amazing results. You can cook a lot faster than traditional methods and with a lot more convenience than you are used to.
The cleaning process is also so easy. The oval cavities are both completely accessible and they are 100 percent nonstick coated, so you will barely have to make an effort into cleaning the omelette maker's cooking surface. A simple wipe and you're good to go.
If you ever want to be able to use the frying pan again, you should never use this. Once you use one of these, you will find it impossible to get back to the frying pan. You get a good cooking experience, the result is fantastic, it is convenient to use and you do not even need to use a lot of oil or butter because none of the eggs will stick to the cooking surface for you to scrape off later.
The device's excellent material and construction helps keep the exterior cool even when it is at the peak cooking temperature, so it is very safe to handle even when it is cooking. If you feel the need to manipulate one of the best omelette makers in 2022 while it is cooking, you can do so without the worry of burning your hand.
Better Chef truly does make you a better chef because it is very versatile. You can cook a lot more than just eggs and omelette. Pocket pizzas, mini cakes and cookies are no big deal when you are using this. All you need to do is pour the mixture of whatever you want to make and the device will do the rest of the work.
Highlights
Excellent quality of construction and materials

Nonstick coating, which makes cooking and cleaning device easy

Cool exterior to allow for easy manipulation while cooking

Cooks in a matter of minutes

Able to cook a variety of different meals with ease
For those of you who consider themselves experts at making an omelette using traditional methods that involve using a frying pan, you might not have been impressed with a lot of the entries on the list so far. They are too basic and you must have thought that you do not just want convenience, but you want something that can fulfill your cooking abilities.
A lot of people might have experienced ending up with scrambled eggs while they were trying to make an omelette. All of us have been there and it does not seem half as bad to a lot of us as it does to omelette experts. For those of you who are willing to settle with perfectly-folded omelettes, the OXO Good Grips Microwave Omelette Maker will come as a real surprise.
Yes, this is a microwave omelette maker, which can create the perfectly-folded omelettes of different kinds. Whether you want to make a simple omelette, a chicken filled one or one that has an assortment of different ingredients, the OXO Good Grip is the best omelette maker in 2022 that can help you make all of these in a microwave and that too in 5 minutes.
This one is not as simple to use, so beginners beware! It does take some culinary skill and understanding to operate in order to get the perfect results, but if you know how to cook, this will allow you to create a whole different assortment of egg-related meals, which are too sophisticated for the simpler omelette maker models.
If you like vegetables in your omelette, cut a few of them up, place them within the cavities and pop it into the microwave for a few minutes, depending on how well you want to cook them. Once you're happy with the vegetables being cooked, pour the rest of the omelette mixture into the omelette maker and cook it until it is halfway done. Flip the omelette and let it cook for some more minutes and voila, you have the perfect vegetable omelette ready to eat.
If you are worried about cleaning up one of the best omelette makers you can get, you should know that this is completely dishwasher and handwashing safe. The surface is not nonstick, so you should grease the cooker with nonstick spray before you start cooking. It might not be very easy to use, but it gives you some of the most amazing results based on exactly how you want to cook.
Highlights
Dishwasher-safe

Sturdy construction

Accommodates up to 3 eggs at a time

Can be used to steam vegetables as well

Dedicated omelette maker
Another device that we feel qualifies as one of the best omelette makers in 2022 is the Cook's Essential model. It is not simply an omelette maker. Think of it more as a breakfast maker because any dish you can make for your breakfast through different traditional methods, you can pretty much make it all in this simple device.
Whether you are looking to cook the perfectly-round omelettes, pancakes or even quesadillas, you can do it all with the Cook's Essential Breakfast Maker without breaking a sweat. This device comes with four different rounded compartments, which allow you to cook the best omelettes or any of the other breakfast meals with very little effort and no mistake.
When it comes to ease of use, this might be the easiest one from the entire list. It has a good cooking system, which is reliable, provides even heat distribution and you can rely on evenly cooked meals at a faster speed. Each bite of that omelette will be properly cooked through and absolutely scrumptious due to the fluffy texture.
Using Cook's Essentials Breakfast Maker is pretty simple. All you have to do is pour the mixture into it and close the lid. The device does the cooking all on its own. For something so reasonably priced, you simply cannot get a better device than the Cook's Essential Breakfast Maker and that makes it one of our favorites among the list of the best omelette makers in 2022.
Other than the fact that it features four different compartments, it also boasts a strong, high quality steel construction with nonstick coating. You will not have to scrape off breakfast when you want to serve it – it will easily just slide out. You get no disastrous results, only perfectly cooked and shaped breakfast meals.
The design of the breakfast maker is also pretty cool. It actually looks good enough to make your kitchen's countertop look classier.
Highlights
Four compartment design for more than one omelette at once

Cooks faster and with greater efficiency

Very affordable for the quality it provides

Nonstick coating makes everything easier

Indicator lights for preheat and cooking

Sturdy construction with high quality materials 
Considered by many to be one of the coolest looking omelette makers, the Bulbhead Red Copper is also on our list of the best omelette makers in 2022. This is a reliable, efficient and easy to use omelette maker, which can help you cook a wide variety of meals, from pancakes to omelettes and even poached eggs – all to perfection.
No products found.
The interior of the Red Copper Omelette Maker performs just as well as it looks on the outside. It cooks your food evenly and so fast that it is difficult to comprehend. This makes the Red Copper a very enticing purchase because it will not just cook fast, but it will also produce the most delicious meals you could hope for from an omelette maker.
Cleaning is very easy considering the fact that the ceramic-like material is able to repel any residues. All it takes is a quick wipe and you will have it neat and clean again in no time.
Highlights
Speedy cooking

High quality-infused ceramic construction

Scratch and stick-resistant

Looks amazing
Omelette Maker Buyer's Guide
Now that you know about our top picks for the best omelette makers in 2022, you might have noticed how all of them are great but different from each other. Making the hard decision to pick and buy one is still going to be a bit of a challenge if you are not exactly sure what to look for in an omelette maker.
We have given you several details of each model in the list, including their qualities. Now we are going to give you the information you need to be able to pick the perfect one for your specific needs. Here are some necessary features that will help you understand the best omelette makers better:
Control and Settings
Other than the on and off switches, these devices should come with indicators, alarms and timers. This allows you to cook your omelette or anything else with greater efficiency and convenience.
These features come in handy, especially when you already know how long it should take to cook a particular meal.
Cooking Speed
The biggest convenience that the best omelette makers offer is the speed with which they cook.
You need to make sure you choose a model that can cook items within 5 minutes. If it is 5 minutes, it's good. If it cooks in less than that, it is better.
Versatility
Sometimes, you might just want to mix things up when you're making breakfast or you might want to cook something else with the same convenience that an omelette cooking experience enjoys with these appliances. Other than having space to make more than one omelette at a time, the best omelette makers can cater to the preparation of a wide range of meals.
Compartments and Quantity
How much space the device offers is a crucial element to choosing the best omelette maker in 2022. You need something that can accommodate the amount of eggs you need to cook at the same time in order to be able to cater to your needs adequately. You want to use as little of your time as possible to get the best results and this makes compartments and quantity important qualities for your consideration.
Size and Storage
Make sure that if you're getting a larger model, you have the right kind of storage space to put it away. If you have a small space in the kitchen, try to stick with a compact model that can fit in easily and is easy to store.
Lifespan
The best omelette makers in 2022 offer a long lifespan. You need to get a model that guarantees more than just a few years of service. Go for an omelette maker that has a sturdy and durable construction that can stand the test of time while giving you a reliable performance throughout.
Cleaning
Needless to say, the ease with which you can clean an omelette maker can be a deal breaker. No matter what brand you choose, you know you need to keep it clean so that you can get the best cooking experience in the long run. Go with a model that makes cleaning easier for you.
How to Use an Omelette Maker
Using an omelette maker is not a very sophisticated process. It essentially comes down to pouring the omelette mixture into the cavities and letting the device do the work. That being said, not all devices are easy to use. Here is a set of steps that will make operating any omelette maker a breeze.
Prepare the mixture

Open the omelette maker

Give the insides of the device a good wipe down with a  soft cloth

Pour the mixture just enough to make it fit well within the cavities

Tweak the settings to your requirements

Let the omelette maker do the cooking for the required amount of time

Take the omelette out and serve it, as you like

Clean the device

Place it where it belongs
Yes, it is that simple.
How to Take Care of Your Omelette Maker
The simplest way to take good care of your omelette maker is to clean it before and after every use. Make sure that you use it only for the purpose it was made for and nothing else.
If anything sticks to the sides of the omelette maker, it becomes difficult to clean after it dries. This is why a lot of experts recommend cleaning the device just after you are done cooking so that there is no chance of food sticking to the sides.
While some people might think it's necessary, you do not always need to wash the omelette maker with water or a moist cloth. If you have an electrical model, you should do that as sparsely as possible but if you do, make sure you do not have it plugged in and let it dry properly before next use.
Try to keep it away from hot and humid places, ants and high temperatures and you will see that the best omelette makers will last you for quite some time.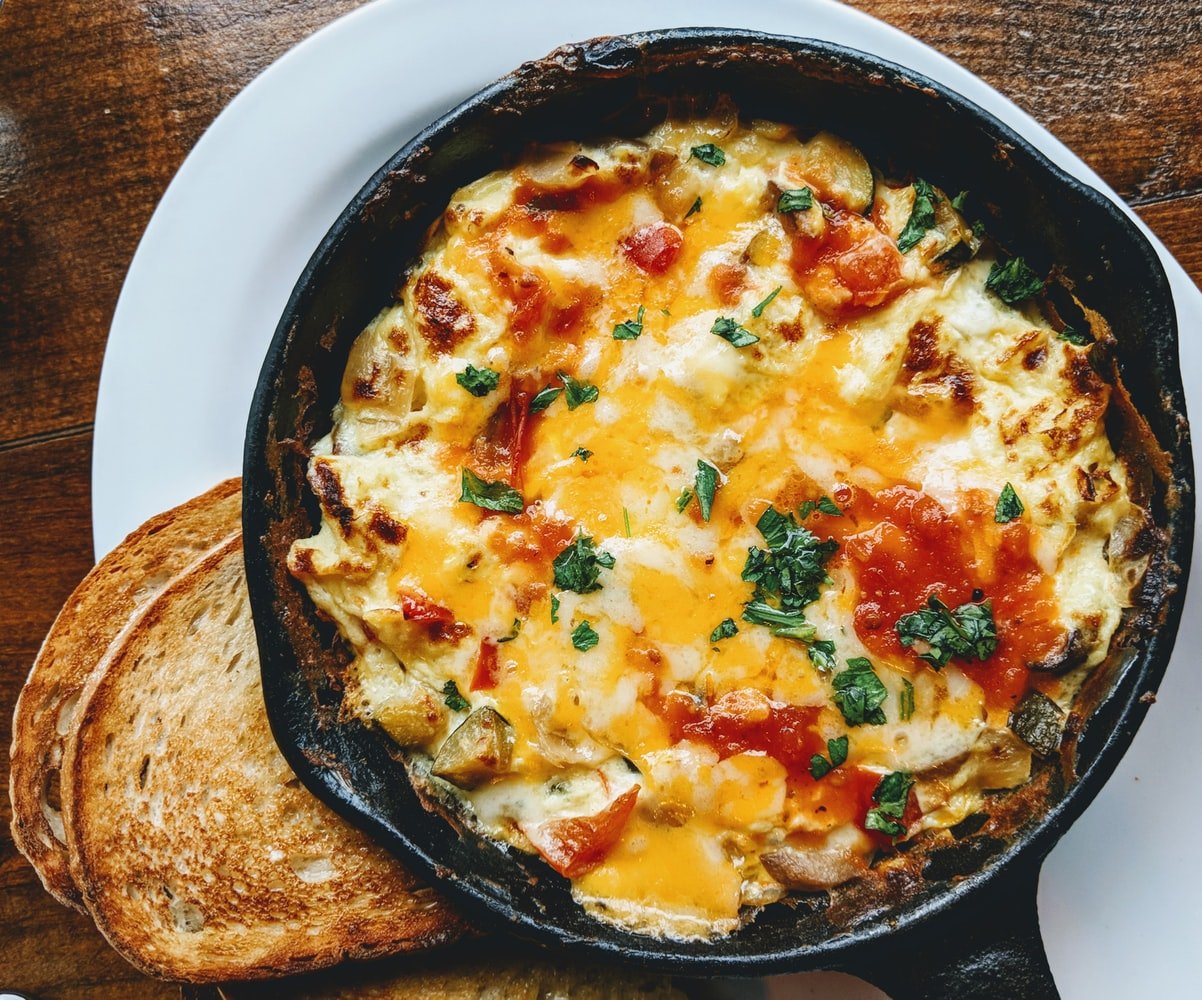 Frequently Asked Questions
It is only natural to have a lot of questions when you go to buy an omelette maker. You might have queries, concerns or doubts about it and that is why we've compiled some of the most commonly asked questions from customers.
Q: Is it safe to use an omelet maker every time I want one?
A: There is nothing dangerous about using one of these for as many times as you want. It is the same as using a pan, but the difference is that you get to make your omelette faster whenever you need it.
Q: Can I make anything else with my omelette maker?
A: While there are a lot of things that some models allow you to make, you cannot realistically cook "everything" with an omelette maker. Use it for pasta, sauce or anything other than what the manufacturer has designed it for.
Q: Will the device keep the omelette warm for a few minutes?
A: Most omelette makers come with an insulated construction, which keeps the exterior cool for safe handling and the interior warm. This means it will be able to keep the omelette warn for at least 3 to 5 minutes after you've switched off the device and kept the lid closed.
Q: Which one is faster – an electric omelette maker or a microwave omelette maker?
A: While microwave omelette makers do have a lot of potency than electric omelette makers, the latter usually takes less time to get the same job done.
Why Do You Need The Best Omelette Maker?
Having an omelette maker in your kitchen is all about convenience. For those of you who own a rice cooker or a pancake maker, you probably know how easy it becomes to cook rice or pancakes because of these items. Well, an omelette maker will increase the speed with which you prepare the most important meal of the day.
Other than the fact that an omelette maker can help save your time every morning, it is a hassle-free way to cook an omelette. Whether you have to make a single omelette for yourself or a whole bunch of them for your family and friends, an omelette maker is simply the best way to prepare your omelette – and the best part is that all of them will be perfectly round every single time.
Making an omelette is more than just a simple activity. It can be considered to be an art form if you look at how making intricate changes to the ingredients can transform its taste. With an omelette maker, you will just have to worry about preparing the ingredients because the final dish will come out perfectly every time.
Now let's take a look at the reviews of our top picks for the best omelette makers in 2022 so you can make the right buying decision that will cater to your needs.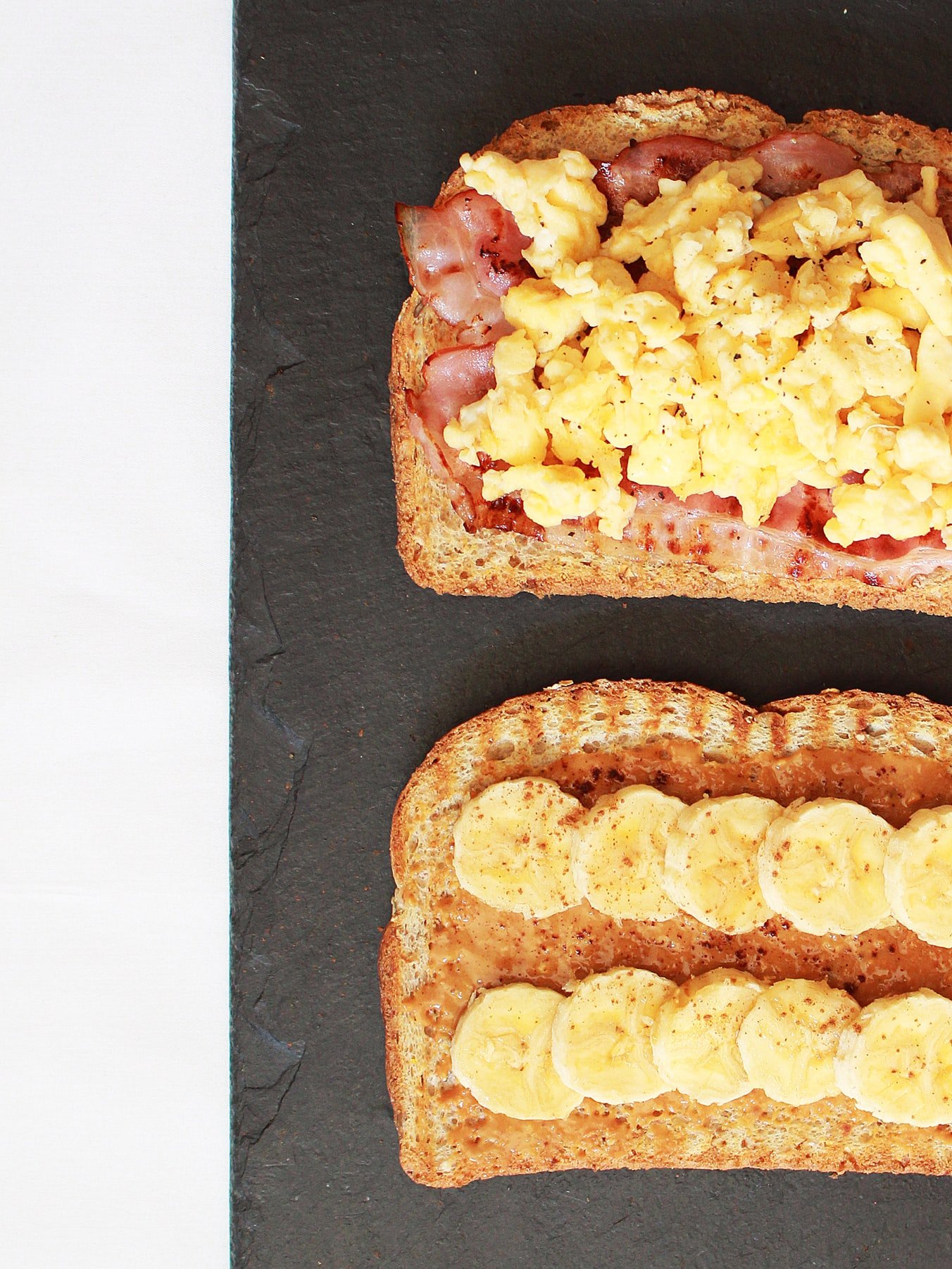 Final Thoughts 
Fast, reliable, easy to use and safe. These are four common traits that all of the devices in the list for the best omelette makers have and each of them has its own to offer something unique for your cooking experience. You know about the top recommended models in the market right now and you understand the qualities which can make any one of these the best omelette maker for your needs.
Follow all the information in this article so that you have every bit of information you need.
We hope you will be able to make the best possible buying decision. Just know this: An omelette maker that suits your needs will be one of the best investments in your life because making breakfast will never get easier than this.
Related Articles
10 Best Hot Chocolate Makers  | Buyer's Guide and Reviews
10 Best Personal Mini Pie Makers That Will Sweeten Your Party
7 Best Hand Crank Ice Cream Maker
13 Best Cappuccino Makers to Enjoy Today | Buyer's Guide
7 Best Quesadilla Maker [Reviewed & Buyer's Guide]
Koolatron P-20 Thermo-Electric Cooler Review
NutriBullet vs. Vitamix [All You Need to Know][Winner]
What Size Air Fryer Do You Really Need? [Buyer's Guide]