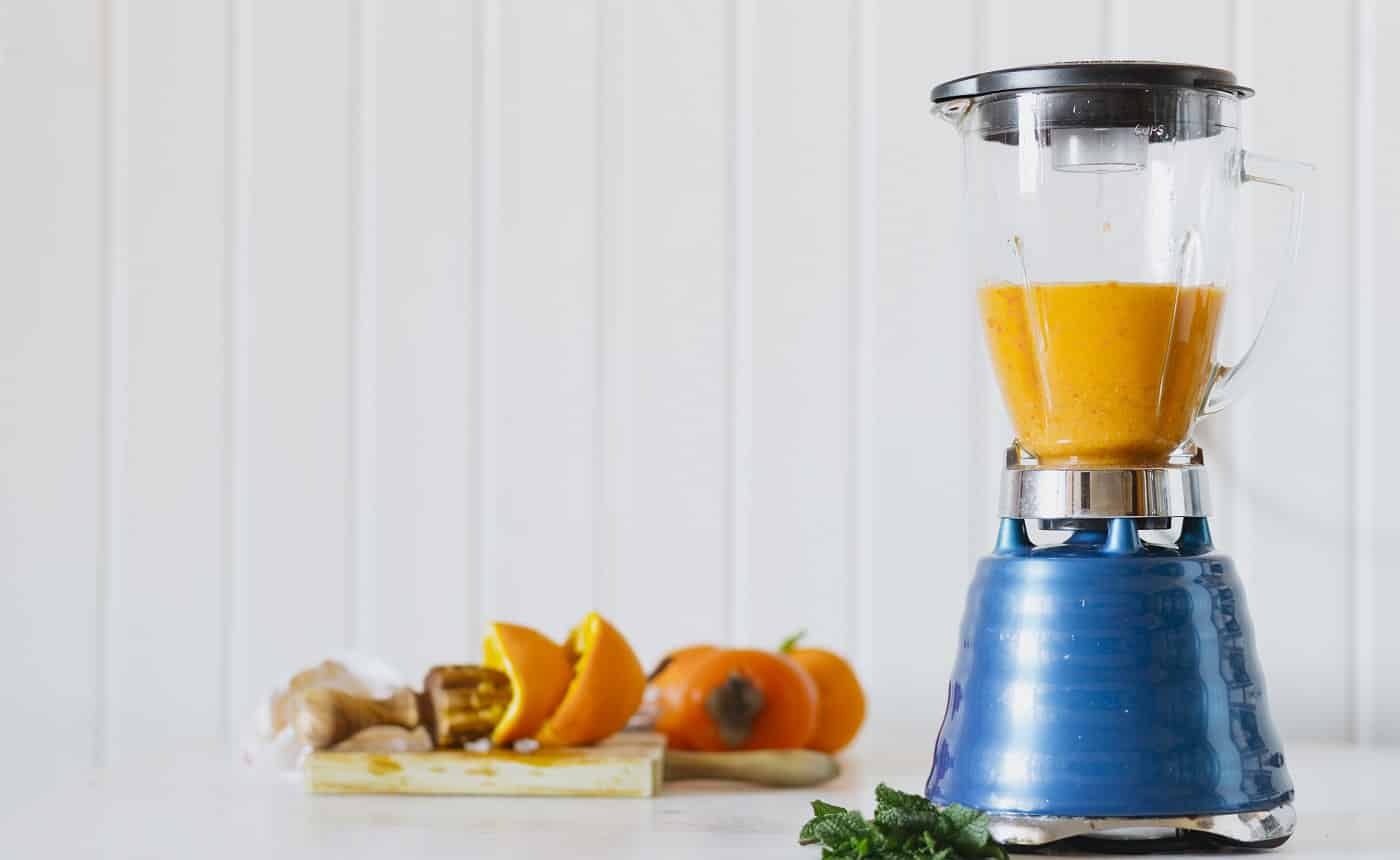 With the days getting longer and hotter, who can deny a chilled glass of smoothie? Delicious, refreshing, and healthy – it is the go-to snack for most fitness freaks! 
Talking of smoothies, NutriBullet and Vitamix are the top brands of blenders that come to mind. However, with a lot of similar characteristics, choosing the perfect one for your needs gets challenging. One significant difference between the two would be the size of their units. 
But since both the brands offer quite a variety of sizes, we tried our hands at some products to get a better idea. With two popular blender options from each brand, we considered various factors, including power, capacity, ease of use, and more. 
Let's take a look at this battle of blenders and see which one is the best for you and your kitchen. 
NutriBullet vs Vitamix
IMAGE
PRODUCT
DETAILS

Top Pick From NutriBullet

Top Pick From NutriBullet

NutriBullet NB9-1301K

Twelve attractive colors to choose from
BPA-free plastic
Lots of attachments included

VIEW LATEST PRICE →

NutriBullet ZNBF30500Z

Multi serving pitcher and single-serve cup
BPA-free pitcher and cups
Three precision speed settings

VIEW LATEST PRICE →

Top Pick From Vitamix

Top Pick From Vitamix

Vitamix 001372

Unique friction heating mechanism
Self-cleaning device
7-year warranty

VIEW LATEST PRICE →

Vitamix A3500

Low profile container
Touchscreen controls
Self detect technology

VIEW LATEST PRICE →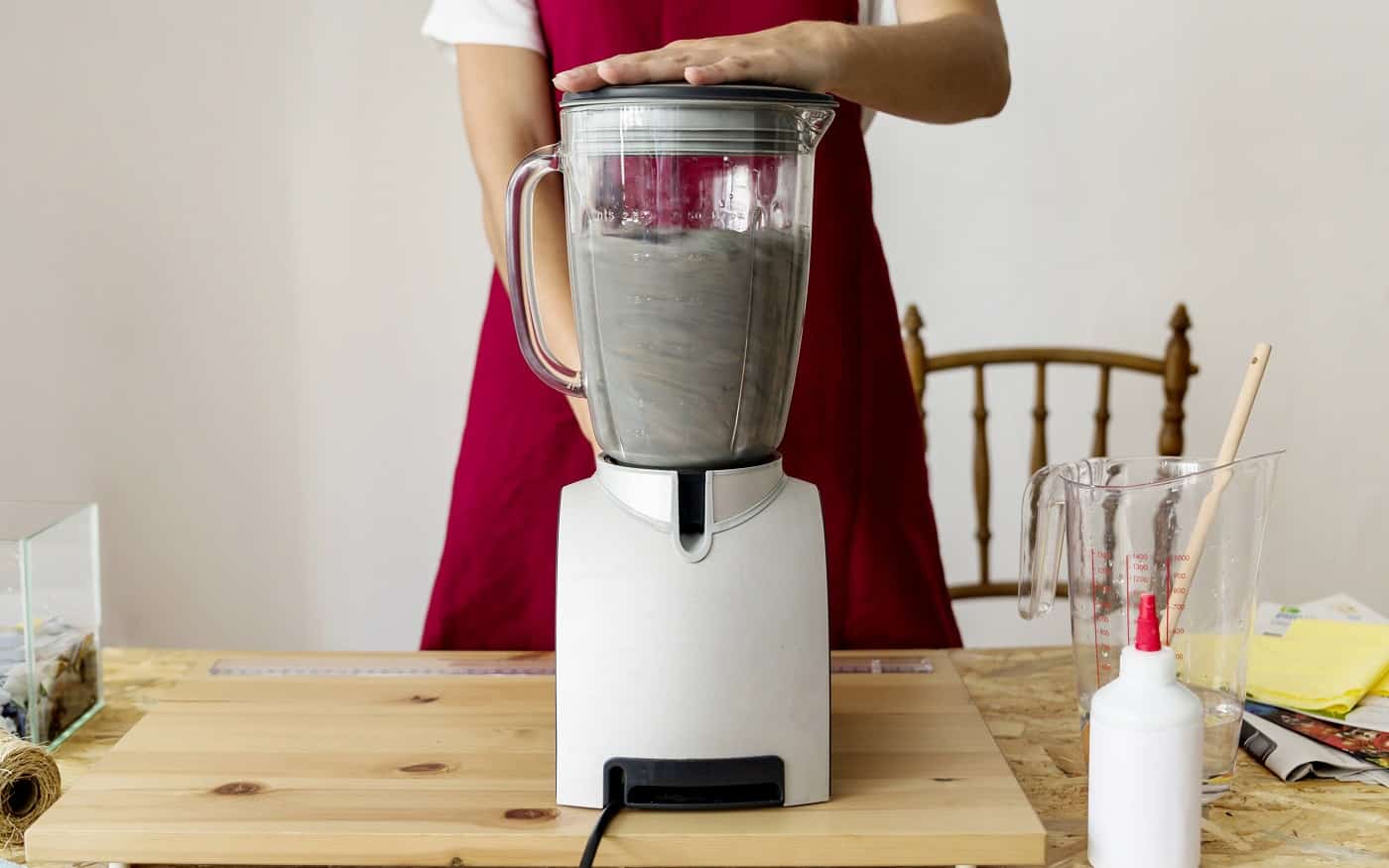 A good quality blender should be versatile enough for whipping up breakfast smoothies, thick milkshakes, and lip-smacking sauces. While NutriBullet ensures all of that goodness in a petite container, Vitamix ensures a hearty serving for all of your family members. 
As the name suggests, NutriBullet has a wider range of single-serve blenders with easy controls. Thus, anyone can operate the units and carry the containers wherever they go. 
On the other hand, Vitamix is the pioneer among brands manufacturing full-sized blenders. However, with a larger capacity, sharper blades, and stronger motors, these units are a bit on the expensive side. 
NutriBullet Products
o you think finding a blender that offers high performance, durability, and BPA-free components will cost you a fortune? Think again because this small but powerful unit is the best budget buy on our list. With a versatile product so compact and easy to use, there is no reason you skip breakfast ever again! 
Why Did We Like It?
There is no doubt in the fact that this bullet blender works best for those who live alone and are always on the go. We love how we can blend the most random ingredients and end up with a wholesome breakfast in seconds. Also, with so many options, you are sure to find one in your favorite color! 
In the first few tries, it might leak if you mess up the order of your ingredients. However, the more you experiment, the better it gets. In fact, you can even beat up whole almonds and other dry fruits. 
For a small blender, its robust construction and durable blades came as a surprise. Its stainless steel extractor blades work great with crushed ice, delivering thick and smooth results. 
Moving on, the plastic containers included with the product are not just long-lasting but also BPA-free. Moreover, the components are dishwasher-safe, so cleaning and maintenance are never a hassle. 
What Could've Been Better?
We would not recommend this model by NutriBullet to beginners for the only reason that it requires a proper arrangement of contents. If not assembled in the right order, the blades will not blend anything and result in leakage. Also, due to its small size, this mini blender is not suitable for large families. 
Pros
Value for money

Faster and stronger than most bullet blenders

Durable, BPA-free plastic containers

Dishwasher-safe

Many attachments and recipe book included
Cons
Not recommended for large families

May leak if contents are not assembled properly
Sale
Unlike most products by NutriBullet, this combo blender is suitable for making large batches of smoothies, soups, and more. With a high-powered 1,200-watt motor and three-speed settings, you can easily customize the functions according to your recipes. Also, the BPA-free pitcher and cups ensure durability and chemical-free nutrition for your family. 
Why Did We Like It?
Most of us love experimenting with food, so it was obvious that we would love the custom speed settings. With three precision speeds to choose from, you will get the best thickness and consistency every time. Another impressive factor is that even at the highest speed setting, this unit does not produce much sound. 
This combo blender never falls short of options – from the speed settings to the containers, we love how the user has the freedom of choice. The varied sizes of the pitcher and two cups make it a versatile blender for all of your kitchen requirements. 
Adding to that are its 12-watt motor and stainless steel extractor blades. The blender produces a cyclonic motion to pulverize even the hardest ingredients. That's not all; when it comes to cleaning, you can let the dishwasher take care of that. 
What Could've Been Better?
One of the few flaws of this product includes its extremely strong suction base. Never realized such a minor characteristic could be a problem, but it can become a deal-breaker if you like to store your appliances after each use. Additionally, the pitcher and cups are quite tall and require a lot of storage space. 
Pros
All-in-one blender

Different speed settings offer customization

Made of heavy-duty BPA-free plastic and stainless steel

Easy to clean

Very powerful motor
Cons
Suction base is too strong

Not suitable for small kitchens and storage spaces
Vitamix Products
Sale
Available in three vibrant colors, this unit by Vitamix can do a lot more than just blending. From chopping, grinding, emulsifying to even heating- it is an all-rounder in the kitchen. And that's not all. When you're done cooking, just pour in some soapy water and start the device to watch it clean itself! 
Why Did We Like It?
Who would have thought of a mixer that can heat your food? It seems like Vitamix did with this revolutionary all-in-one blender. With the friction produced by its super fast blades, you can get piping hot soups within ten minutes. And it is just as effective with ice-cold ingredients, crushing and blending everything into pure deliciousness! 
The 64 oz container is equipped with hardened stainless steel blades, radial cooling fan, and thermal protection system. Built with premium quality materials, this blender works great with hard ingredients. Also, its container is perfect for making large batches of nut butter, soups, desserts, and even baby food. 
Lastly, cleaning is a breeze with this blender. Just pour some warm water with a pinch of liquid soap and turn the machine on. Within seconds, your blender will be sparkling clean. Technology at its best! 
What Could've Been Better?
Since the container is significantly bigger than what one uses for smoothies, it might not be suitable for the job. Also, the fact that it does not include any smaller cups is a bummer, considering the high price range. 
Additionally, due to its high power consumption, working at the highest speed may cause a lot of noise and a faint burning smell. 
Pros
Suitable for large batches

Unique and versatile functions

Self-cleaning

High-performance motor

Built to last
Cons
May produce a burning smell when used in the highest speed setting

Noisy
Sale
Another one of Vitamix's highly functional blenders, this unit allows five program settings and self detect technology. Thus, you can conveniently start the device and walk away while it continues blending. Complete with touchscreen controls, wireless connectivity, and a timer, this product by Vitamix is worth its high price. 
Why Did We Like It?
Built like a tank, the A3500 looks and feels premium right from the first glance. Its touchscreen controls make it user-friendly while adding a sleek and stylish touch to the unit. The first feature on the touchscreen panel is the programmable timer. Simply set the desired time and rest assured that your ingredients will never be under or over-processed. 
Next comes the program settings that go all the way from making frozen desserts to simmering hot soups. You can even select the self-cleaning option, much like the previous product. A convenient user experience seems to be the priority for Vitamix. 
If the pre-programmed settings are not enough, you can choose the speed, pulse, and time for the perfect concoction. Hence, you can always customize and ensure the perfect texture for your unique recipes. 
Lastly, this 'smart' blender recognizes the size of the container in use and adjusts its settings accordingly. Now, that sounds no less than magic! 
What Could've Been Better?
The A3500 is a beefy unit, so, needless to say, you will require a lot of storage space. Also, it is infamous for the noise it produces while operating. 
Hence, despite performing a whole range of kitchen functions, this model is still a tad bit overpriced for a blender with its own flaws. 
Pros
Multi-functional

Durable and sturdy construction

Easy-to-use touchscreen control panel

Smart self detect technology for perfect blending

Convenient timer functions
Vitamix vs NutriBullet Buyer's Guide
Now, you know all about the top products from each brand. But have you made up your mind on which one to buy? Of course, it is not that easy. Especially with expensive blenders performing functions that sound too good to be true. 
However, do you really need a blender that doubles up as a dishwasher? Let's find out… 
Capacity
NutriBullet and Vitamix are poles apart when it comes to capacity. While NutriBullet deals in smaller containers, Vitamix focuses on full-sized pitchers. 
If you are someone who is always on the move and needs a blender for quick smoothies and snacks, the NutriBullet NB9-1301K is your best bet. Its 32 oz cup is perfect for a single-serve, and the to-go lid converts it into a travel mug. 
However, if you wish to blend soups, dips, or baby food in large batches, you can opt for any blender by Vitamix. With a variety of size options, you can pick the perfect one to suit your needs. The maximum capacity you can go for is 64 oz., perfect for bigger families. 
Thus, depending on your lifestyle, availability of storage space, and more, you can decide on the perfect blender. If you need a blender for the sole purpose of making smoothies, the petite-sized options from NutriBullet should suffice. On the other hand, if you live with your family or roommates or often have guests for dinner, go for Vitamix. 
Material
The material of the pitcher and other components plays a vital role in determining the durability and longevity of the product. Also, we recommend you opt for BPA-free containers, especially if you plan to make baby food in the blender. 
Most blenders in the market are made of plastic or glass. Depending on your needs, you can choose either one. While plastic pitchers are travel-friendly and easy to maintain, glass jars repel odor. 
Power
Knowing the wattage of the motor is essential to understand how powerful your blender will be. And by now, you must have figured that a high-powered blender is a prerequisite for fast, smooth, and silky results. 
Since both the brands in comparison are well-known in the market, it is safe to say that they have the most powerful models. 
The highest a NutriBullet blender can deliver is up to 1700 watts with 2.2 horsepower. Vitamix blenders, albeit heavy-duty in appearance, fall behind in this aspect. The maximum power from the latter goes up to 1400 watts with 2.2 horsepower. 
However, if you've got a tight budget and wish to own a blender for occasional use, even a 300-watt unit is sufficient. Therefore, identify your needs and frequency of using a blender to decide the amount of power you will need. 
Ease of Use
Both the brands are equipped with user-friendly controls. But since Vitamix offers bigger models, they have relatively more controls to experiment with. Consequently, it offers more customization with its speed and timer settings. 
NutriBullet blenders usually come with just one button without any speed settings. While this may be easy to use for elders and kids, it leaves no room for customization. 
Thus, the Vitamix has the upper hand, considering its range of pre-programmed settings, 'smart' self detect technology, self-clean mechanism, and more. 
Design
If you're planning to keep your blender on the kitchen counter, might as well invest in a stylish design! 
Since most Vitamix units are manufactured as full-sized blenders, the pitcher and containers are often too big to store in cramped areas. Thus, you need to be sure that you have enough storage space before getting a large blender. 
On the contrary, NutriBullet has tons of space-saving options to choose from. Storing these bullet blenders will never be a problem. Moreover, most of them are available in a range of juicy colors. So, you can even let the unit sit on the counter to add some jazz to your kitchen! 
Speed
Given its size, Vitamix is expected to offer higher speed output. A typical blender from the brand can deliver up to 37,000 RPM. This is best for churning hard ingredients like ice, dry fruits, frozen fruits, and so on. 
The highest a NutriBullet blender can go is about 30,000 RPM. So, while it may have surpassed the former in power, it lags in this aspect. This makes its compact blenders best for occasional use. 
Furthermore, Vitamix offers various speed controls, whereas most NutriBullet blenders come with a single-speed option. 
Warranty
Despite being the least considered aspect before purchasing any item, the warranty period holds a lot of importance. After all, a blender is not a typically 'cheap' product. So it makes a lot of sense to buy one with a reasonable warranty period. 
While both the brands offer a warranty, the difference in the time period gives Vitamix an edge over NutriBullet. 
You can blindly trust Vitamix in this aspect as it offers a 7-year warranty period for most of its products. Others carry a 5-year warranty which is still a lot better than NutriBullet's 1-year warranty period. 
Although NutriBullet continues to prove its worth in the market, the brief warranty period has left its customers with the shorter end of the stick. After all, we can never be sure when a product starts malfunctioning, so it is best to stay on the safer side. 
Price
Depending on durability, quality of material, size, and performance, the price of each product varies to a large extent. While both NutriBullet and Vitamix are not exactly inexpensive, the former is still a more easy-on-the-budget option. 
For Vitamix, you cannot expect to go below $250 since most of the models are full-sized blenders with top-notch features. Even smaller-sized blenders from their range are priced higher than other brands. 
Blenders by NutriBullet may cost you less than $100 depending on the size and its components. Either way, it is much cheaper and recommended to those who just want to test the water or wish to use the appliance occasionally.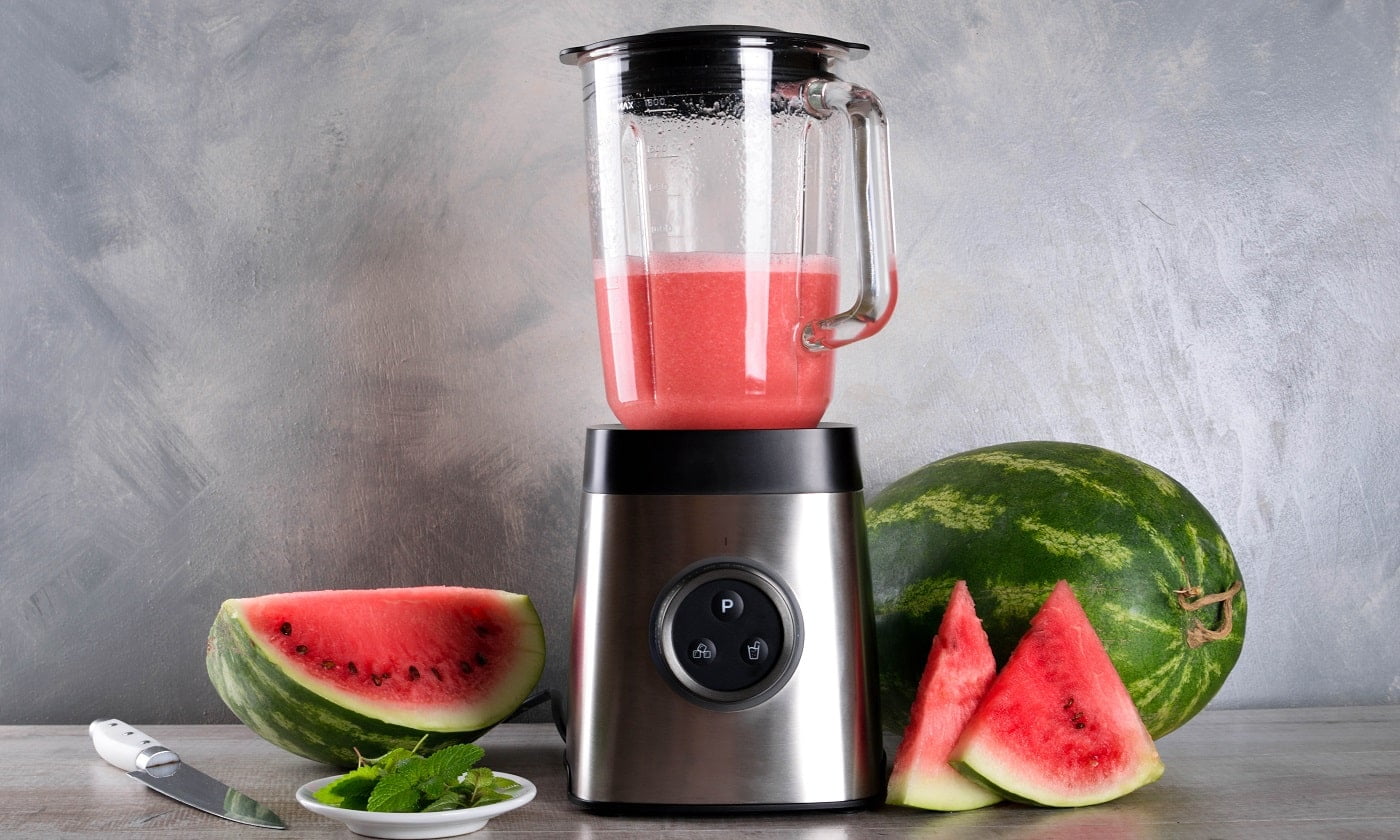 Verdict On NutriBullet vs Vitamix
With that, we have come to the end of our comparative guide. We reviewed the best blenders from NutriBullet and Vitamix and compared the brands on various characteristics. Either brand had the upper hand in different aspects, so the answer to which one is the best comes down to your personal preference. 
According to our trials, we would recommend NutriBullet if you are looking for an affordable, compact, and 'no-nonsense' product. Vitamix would be ideal for a fitness enthusiast who prefers meal prepping and making large batches of healthy concoctions. 
Let us know which blender you'd opt for in the comments section below. 
Till then, keep grinding! 
Related Articles
Koolatron P-20 Thermo-Electric Cooler
What Size Air Fryer Do You Really Need?