Mini freezers need major considerations. Size, temperature, efficiency, features, and a lot more to think about. Too much trouble, right?
That's what most of us think as we do not want to end up with an appliance that yields poor performance. So to save you time, effort, and ultimately money, we decided to put together this guide – to simplify your search for the best mini freezer.
However, the procedure was anything but easy on our part. We searched among hundreds of options, eliminated all subpar products, and only selected the ones that passed our tests. Finally, we were left with 13 best mini freezers that are worthy of your dollars!
Now, without further ado, let's roll, shall we?
Best Mini Freezers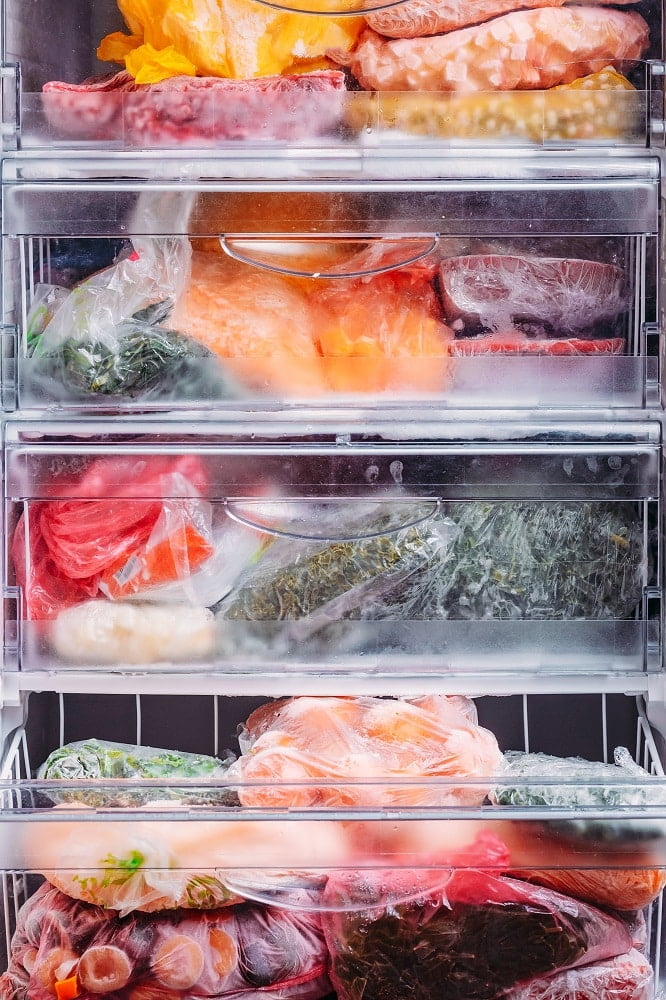 Nothing is as satisfying as having a quiet and energy-efficient mini freezer at home. And on that note, the Whynter CUF-110B is an excellent choice that has upgraded our way of chilling drinks and preserving foods. Furthermore, with this unit in place, you no longer have to worry about temperature or defrosting issues, which are common in other mini freezers in its price range.
Sale
Why Did We Like it? 
Let's just start by saying that this space-saving appliance has an Energy Star Certificate, to substantiate Whynter's power-saving claims. Only a select few mini freezers have this rating and can deliver exceptional performance with low power consumption.
Design-wise, we like the superior engineering of the reversible-swing door with a recessed handle and the flush back of the appliance that allows it to stand upright against a wall.
Despite its small appearance, the upright mini freezer provides 1.1 cubic feet of cold storage space, which is quite remarkable when you notice the actual footprint of this freezer. Other than that, the interior features a recessed shelf along with a removable wire tray, offering two storage layers.
Furthermore, the lower level comes equipped with a temperature control dial that has a range from -10° to 2°F. Additionally, it gives you the option to turn off the appliance when a manual defrost is needed. All in all, it's a fantastic freezer that will delight you with its caliber and consistent functioning.
What Could've Been Better?
Our top pick hardly has any flaws when it comes to performance, but we would have preferred if the compressor on the back of the freezer came with a cover. It is not a great idea to keep it open to the environment as it can collect dust and dirt over time.
Pros
Energy Star Certificate winning appliance

Features a reversible swing door

1.1 cubic feet storage area

Equipped with a temperature control dial
Cons
Compressor on the back is uncovered
The EdgeStar Convertible is unique compared to our other entries as it comes with a full range thermostat, allowing you to use it as a refrigerator or a freezer. This way, you can personalize this mini-unit and use it for storing more than a select few edibles and drinks.
Why Did We Like it?
To begin with, this convertible unit is marginally smaller than our top model from Whynter. We're talking about mere fractions of an inch here, so it doesn't make a lot of difference in terms of storage space.
The standout feature of this little gem is the dual operations that it can perform, which makes it quite versatile and deserving of the second place on our list. Long story short, this EdgeStar model is perfectly capable of freezing food items with an operating range of -11.2 to 5° F.
Besides, you can also use it as a refrigerator with a functioning range of 32 to 50° F. And to add to your convenience, a dial is installed in the unit that lets you toggle between these two modes easily.
But we're not all about the features, as we also assess each appliance in terms of energy efficiency. And we're not the least bit disappointed with this Energy Star-rated machine, that'll save several dollars in your power bills.
What Could've Been Better?
The only reason this EdgeStar model missed the top spot is that it often develops ice around the door seal. So you have to either defrost the freezer or scrape the ice from the area. Or else, the door will pop open on its own. This could be an inconvenience for users as you've to do it at least once a month.
Pros
Convertible model; freezer cum refrigerator

Easy toggle between two modes

Energy-efficient model

Compact storage space
Cons
Ice build-up around the door seal
Next on our list is another Whynter model, which we find unconventional as it is more of a 'big' small freezer. With a capacity of 2.1 cubic feet, this appliance has larger dimensions compared to most other mini freezers. And honestly, we love this extra storage space as sometimes you may have more than a few bottles to chill.
Why Did We Like it? 
The 210SS model is a great size alternative that offers generous storage space and yet does not occupy a lot of room. Like our top pick, this freezer also boasts an Energy Star rating, so you can quit worrying about inflated power bills at the end of each month.
Other space-saving features we like are the reversible swing door and the flush back of the freezer. Apart from that, the door is also lockable; therefore, childproofing it will not be a hassle.
The stylish black cabinet look of the freezer accentuates its sleek appearance and allows you more flexibility in terms of placement. You can simply install this low-profile appliance in the kitchen, office, garage, or even in the corner of your living space, without inviting confused glances from your guests. 
Overall, we are very impressed with the energy-efficient freezing solutions this model provides and the easy adaptability that is intrinsic to its design.
What Could've Been Better?
We are thrilled about the overall performance of this unit, but we found the exterior of the freezer a little flimsy. If you're not careful around this appliance, you may accidentally dent it or leave scratches on the shiny surface. We would've liked it better if the freezer's body was more durable.
Pros
Energy Star rated freezer

Comes with a lockable door

More storage space

Sleek and stylish design
Cons
Unsatisfactory exterior construction
Our fourth item is a compact freezer from Midea that is snap to fit into tight spaces in the kitchen, garage, basement, or even in a recreational vehicle. We also like the unobtrusive appearance of this unit, as it can perfectly blend in with the place where you need it. 
Why Did We Like it?
First and foremost, we find this freezer adorably small at 1.6 cubic feet, which allows you to use it in multiple setups without hogging a lot of space. Therefore, you can park this little refrigerator in a dorm room, tuck it under the office desk or place it somewhere in your man cave for quick and easy access.  
Other than that, we really appreciate the use of whisper-quiet technology on the compressor that runs without making any whirring sounds. So you can confidently place this in a living space, nursery or a bedroom for noiseless, cool storage. 
Another feature we like is the Mechanical Temp Adjustment, ranging from 32′ F to 35.6′ F that provides sufficient cooling to preserve snacks and produce. 
Furthermore, we especially like the even and fast chilling of beverages this mini freezer can provide. So next time you want to crack open a cold one with the boys, make sure you have this reliable, energy-efficient appliance around. 
What Could've Been Better? 
This unit is not for you if you are looking to make ice-cubes in your mini freezer. That being said, the WHS-65LB1 is more of an auxiliary unit that you can use to store your beverages and snacks. Also, it is not appropriate for storing frozen foods, another drawback we discovered while testing it. 
Pros
Easily fits into tight places

Whisper-quiet compressor technology

Even and fast chilling of beverages

Features Mechanical Temperature Adjustment

Sleek, low-profile design
Cons
Cannot make ice-cubes

Cannot store frozen items
We are not yet done with our "big" small models, as regardless of their larger size, we still find them incredibly useful and worth the money. And so, to make another valuable addition to our list, we have included this 2.6 cubic feet designer refrigerator from the house of Danby. 
Sale
Why Did We Like it?
Don't get us wrong, this Danby item undoubtedly belongs to the mini freezer category even though it is a bit bigger than some other models. Therefore, you will face no problem in putting this unit in small places or even on the kitchen countertop if that's where you need it. 
Apart from that, we love the classy appearance of this freezer that can simply jazz up the look of any room in your home or office. But it is not just the exterior that has impressed us, we also really loved every bit of the interior arrangement. 
With this unit, storing tall bottles will never be a problem as the integrated fridge door comes with space for individual items. Also, the other standout feature is the beverage dispenser that allows you to keep your canned drinks organized and accessible.  
Lastly, this exceptional freezer also features a scratch-resistant worktop so that you can put up your decorative pieces and accessories without fear of damage. 
What Could've Been Better? 
We couldn't help but notice that the cooling in the different parts of the unit (door and shelves) was slightly inconsistent. This may not be a big issue for most users, but honestly, we would've preferred more even cooling on the individual door sections and each shelf of the freezer. 
Pros
Larger storage space

Can accommodate tall bottles

Comes with a beverage dispenser

Scratch-resistant worktop
Cons
Uneven cooling in the shelves and the door
If you thought we ran out of Energy Star certified options, we are here to surprise you with yet another unit with the same qualification, only in bigger dimensions. But that last part is not a cause of concern as you can fit in this small, stylish unit into any tight spots even if you've maxed out most of the space. 
Sale
Why Did We Like it? 
There are more than a few reasons for us to go gaga over this freezer by BLACK+DECKER. First off, it looks straight out of a James Bond movie, and that's not something you can often say about a freezer. That being said, we absolutely love the uber-cool design of the fridge that will surely keep your guests talking for a while. 
However, that's not all. This remarkable unit provides a cold storage capacity of 2.6 cubic feet and comes equipped with an Adjustable Thermo Control, that lets you set the right temperature to chill beverages.
And if that's not enough, the customizable shelves will definitely convince you. We really like these removable shelves as it enables users to store larger items that require more space. 
Other than that, the refrigerator has a freezer compartment to accommodate a pint of your favorite ice cream and more. All in all, it's a great unit and we recommend it for its sheer versatility in terms of space management. 
What Could've Been Better? 
We are delighted with the energy-efficient performance of the unit and other features related to the aesthetics. However, we couldn't overlook the high possibility of leaving a dent if you're not careful while handling the freezer. If you plan on moving around your unit often, do so with extra care as a knock here and there can cause dents. 
Pros
Modern and stylish design

Features an Adjustable Thermo Control

Shelves can be customized

Includes a freezer compartment
We are halfway through our recommendations, and now is a good time to introduce our seventh entry from EdgeStar. This 1.1 cubic feet unit is more of a mini personal freezer that you can practically keep in any corner of your home or office. It occupies the least amount of space and yet offers sufficient storage for chilling your bottled drinks.  
Why Did We Like it? 
Even though this appliance is specially designed for medical practitioners, it can also be used for basic home purposes as it seamlessly adapts and works in all settings. So whether you've medicines to store in the cold or food and drinks to preserve, this compact freezer can do both and more.
Other than that, this freestanding unit will come in handy when you need a tiny freezer for your recreational vehicle, a small office lobby, or in a living area. Furthermore, its pristine white color accentuates the surrounding décor and looks quite appealing regardless of the setup.
Feature-wise, we are pleased with the adjustable thermostat that allows you to set a minimum temperature of -4°F. Apart from that, it also has a lockable front door that helps you store sensitive medical supplies or expensive drinks safely. 
Overall, it's a highly functional unit that you can rely on for safekeeping of medicines and edibles. But that's not all, as it is also an Energy Star qualified unit, offering smart and efficient cooling.   
What Could've Been Better? 
Obviously, this is a very basic freezer, and it's not that we expect anything above and beyond primary cooling functions. That being said, we feel that the unit suffers from certain quality control issues, and the makers should pay more attention to these factors, ideally resolving them at the earliest. 
Pros
Can store medicine and vaccines

Compact and attractive design

Comes with a dedicated door lock

Equipped with an adjustable thermostat
Not all of us want a very tiny freezer that can do nothing more than store a few bottles. It makes no sense in investing in a small unit that does not serve your purpose owing to its minimal capacity. That's why you will like this hOmeLabs freezer a lot because it is one of those 'big' minis with a lot of space to offer. 
Why Did We Like it? 
Obviously, this unit is a giant compared to the 1.1 cubic feet models we've included in our compilation. But that does not mean that this hOmeLabs appliance is anywhere close to a full-size refrigerator. You can still put it in a small apartment, in the garage, or set it up in the college dorm.
We like the smart, polished appearance of this grand, little machine that can add a touch of class to modern living spaces. You'd want to show off this swanky lad to your guests as it will silently speak volumes about your taste and sophistication. 
However, that's not the best part as we were very impressed with the removable glass shelves in the roomy interior. So if you want to tuck in something bigger, you can do so by changing the level or taking out a shelf. Other than that, the freezer door has enough space for tall bottles, canned items, and other small things that you want within quick reach. 
What Could've Been Better? 
There are a few minor issues that we couldn't overlook in this otherwise excellent freezer. The unit is quite spacious and elaborate for a mini-refrigerator, but we would've preferred if it came with a light at well. Most mini units do not have a light, but we can expect one from this model given its price.  
Pros
Spacious and roomy interiors

Classy and stylish design

Plenty of space on the freezer door

Removable glass shelves
So what if your mini fridge came with double doors? Well, it's no longer just a fanciful idea because this Midea unit has checked that box and many more. Therefore, if you are looking for a small unit with more space and want separate storage areas, this item is one of the best options.
Why Did We Like it? 
It may feature double doors, yet this Midea refrigerator is still surprisingly compact and can seamlessly fit under the kitchen counter or tucked into a corner of the living room. Furthermore, if you often have guests over at your place, you no longer have to restock your freezer as this unit provides 3.1 cubic feet of superior cold storage.  
Apart from that, you also have the benefit of segregating your edibles as you have two individual sections at your disposal. That way, you can keep ice-cream and other frozen treats on the top part and put meat, vegetables, fruits, and cooked items in the lower space. 
Also, it goes without saying that this appliance has double the door space. You can personalize the freezer doors and enjoy easier access every time you need to grab something from the fridge quickly.
However, that's not all, as this fridge comes with a separate drawer for vegetables and a light. Both simple yet smart additions that you'll appreciate in the long run. 
What Could've Been Better? 
While testing the fridge, we discerned a low humming sound as long as it was operating. It is not a significant concern, and the sound can be masked if you've music playing in the room or have other machines running. However, it's best not to keep the unit anywhere close to your bedroom as it can interrupt sleep. 
Pros
Enables space segregation

More space on the freezer doors

Comes with a drawer for fruits and vegetables

Interior features a light
Cons
Constant low humming sound
Though we've placed it tenth on our list, this little guy is easily one of our favorites. You can never go wrong with this mini freezer as it looks and plays the part, something that you cannot say about other items in this price range. Furthermore, if space is luxury in your home, you will surely like this Haier unit. 
No products found.
Why Did We Like it? 
For starters, this 1.7 cubic feet appliance has a classic black exterior that will lift the overall look of your room several notches. You can confidently display this unit in an 'open concept' living space or the lobby, so your guests can easily spot and access it. 
Moreover, the height of the freezer is perfect for sneakily fitting it in under desks, breakroom tables, or even beside the bed. So next time you feel snacky, you can just grab something from your secret chest without others knowing. 
Other than that, we like that this Haier's model comes with an adjustable thermostat, a freezer, and an ice cube tray. Besides, the shelves on the refrigerator are full-width and made of wire, offering sufficient space for storing all kinds of edibles. 
Also, the door on this model is capable of accommodating a tall bottle and even has room for cans. Lastly, we recommend this Energy Star qualified unit if you need a high-performing freezer that is easy to fit in or transport.
What Could've Been Better? 
Upon testing the unit, we found no real boundary between its refrigerator and freezer functions. And since the freezer compartment is not really sealed off from the rest of the refrigerator interior, it results in a bit of temperature imbalance inside the unit. Therefore, you can either use this as a freezer or a refrigerator and never both. 
Pros
Personalized, portable unit

Features an adjustable thermostat

Includes a freezer with an ice tray

Freezer door can fit tall bottles
Cons
No boundary between freezer and refrigerator functions
This upright mini freezer from Midea sports an unassuming look that can perfectly sync with its surroundings. It does not awkwardly stick out among other pieces of furniture and instead elevates the overall setup of any place. Therefore, you can trust this 3 cubic foot unit to do the job in style.  
Why Did We Like it?
This Midea freezer is accessible from both sides as it comes with a reversible door with a recessed handle. We also like the white exterior construction of the unit that provides a smooth look and the adjustable legs, which add to the user's convenience. 
The interior of the fridge is organized neatly, allowing easy cleaning and maintenance. We also like the wire storage basket at the bottom as it keeps the edibles from falling off when you open the freezer door. 
But the icing on this frozen cake is the mechanical temperature control with a range of 11.2° to 8.6° F. This feature will allow you to conveniently adjust the temperature to keep the foods fresh and well preserved. Also, the manual defrost works great as the unit comes equipped with a defrost drain to prevent soiling. 
All in all, it is one of those units you won't regret buying as it can perform all the essential functions while also saving you money on power bills. 
What Could've Been Better? 
We like the freezer, but we don't like how easily it gets dents and scratches. Performance-wise, this Midea freezer is comparable to other options on our list, but its exterior construction is hardly the most durable. And unfortunately, the dents are more prominently visible on the white surface of the appliance. 
Pros
Energy Star rated unit

Neat and organized interiors

Features mechanical temperature control

Comes with a defrost drain
Cons
Poor exterior construction
This product from RCA is an excellent combination of style and technology. And that's a much sought out balance people look for while investing in a mini unit. Therefore, despite its lower position on our list, we still consider it to be among the top picks for its performance and range of features.
Why Did We Like it? 
Let's just start by saying that this RCA refrigerator provides 3.2 cubic feet of storage space. While that is no longer a major highlight at this point in our list, yet we find the interior organization extraordinary as it lets you use every bit of space. 
Long story short, this unit comes with a couple of slide-out tempered glass shelves that create three individual slots, making maximum use of each cubic inch. Also, you can adjust the racks accordingly to accommodate your immediate storage needs. 
We also like the built-in beverage holders in the freezer doors that can securely hold your canned goods and tall bottles simultaneously. Besides, the compartments on the door feature a wire guard that prevents your drinks from falling over.  
But what we like best is the freezer compartment on the top, which is quite large compared to other 3.2 cubic feet models. So even if you run out of storage space, you'll at least not run out of ice. 
What Could've Been Better? 
Well, there's no sugarcoating here, but this refrigerator bruises like a peach. The exterior is quite flimsy and not built to sustain even minor scrapes and scratches. You'll be ending up with several marks on the appliance if you want to use it as a common refrigerator instead of a personal unit. 
Pros
Enables maximum use of space

Comes with slide-out, adjustable shelves

Fridge door can hold cans and tall bottles

Large freezer compartment
Cons
Surface can easily get scratched up
Now that we've reached the end of our list, we would like to finish off with this highly functional freezer from Magic Chef. On that note, it is an excellent appliance that provides ample storage space and can snugly fit into any tight spots in your home or office. Therefore, if you're looking for a basic unit within a limited budget, this item will surely impress.  
Sale
Why Did We Like it? 
First off, we love the seamless integration of the black exterior and the stainless steel door. The overall look is quite low-profile and yet badass enough to invite a lot of curious glances. But what impresses us the most is the robust construction of the product, making it durable and ideal for all places.  
Apart from that, the freezer includes built-in wire shelves that allow you to store foods and drinks in three separate segments. Also, the unit features an adjustable thermostat, enabling you to preserve all items in an optimal temperature setting. Furthermore, we also like the manual defrost feature on this model as it simplifies cleaning and maintenance.  
Bottom line, if you need a lot of space-saving to do, you might as well do it in style. And with this unit in place, you could do both (save space and show off!) and also cut down on your power consumption. 
What Could've Been Better? 
One major drawback that we simply could not overlook is the lack of storage space on the freezer door. This design lets you have more space in the interior of the model, but it is definitely a compromise in terms of accessibility. We suggest you pick this option only if you can consider not having door racks.  
Pros
Stylish and sleek design

Durable exterior construction

Spacious three-tier storage

Features an adjustable thermostat
Cons
No storage space on the freezer door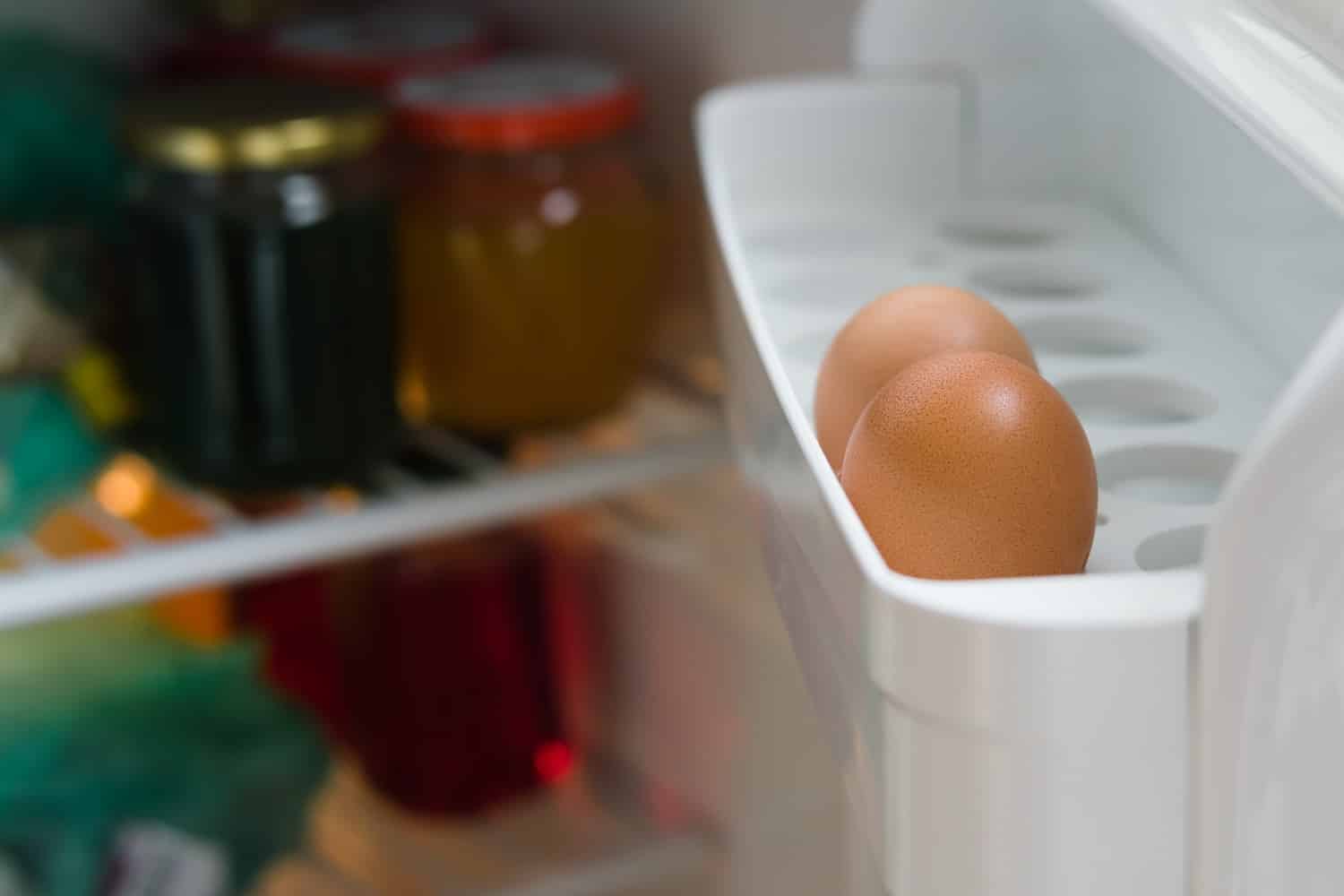 Mini Freezer Buyers' Guide
That's a wrap on our reviews, but we don't intend to leave you all confused and worked up with all this information. Therefore to make things easier on your part, we'll also help you figure out which among these 13 options best meets your needs. And that's why we took our time to create this short guide that'll assist you in making an informed decision. 
We have listed some key factors you must consider while selecting a mini freezer. Read on to know more…
Physical Dimensions
The overall dimensions of a mini freezer are quite crucial and the most decisive aspect while choosing a particular unit. Hence, make sure you are fully aware of the space you've, where you intend to keep the unit. That being said, you can go for the smaller units if you want something more portable for your RV. Alternatively, you may opt for the bigger ones if you require more storage space.
Energy Efficiency
If you plan on keeping your unit running 24/7, throughout the year, you'd want a freezer that scores high on energy-efficiency. On that note, it is best to invest in an Energy Star qualified appliance, as those ensure high performance and low power consumption. 
Adjustable Thermostats
Some foods and drinks have a particular temperature requirement to remain fresh. So it is better to buy a unit with an adjustable thermostat. Besides, also check whether the defrosting feature on the model is manual or automatic.
Other Features
You can also look for additional elements in your freezer like storage capacity on the door, adjustable shelves, or a light inside the unit. Also, you may judge the model on its overall look after you've run it through the previous parameters.
Verdict
Best mini freezers are those handy, low-maintenance appliances that are meant to make your life easier. That being said, we've tried to include a diverse range of options so you can find one that seamlessly serves your purpose.
And now that we've reached the end of our informative guide, we hope that you can zero in on a few options and eventually pick a winner.
But before we bid adieu, let's go for a quick recap. The EdgeStar Convertible Refrigeratoris the most versatile, while the Haier HC17SF15RB Refrigerator/Freezer is the best budget buy. The Black & Decker BCRK25B Compact Refrigerator is the most stylish, and the Whynter CUF-110B Energy Star is the best overall.
What do you think the best mini freezer is?
Let us know in the comments section below if you agree with our verdict.
Till next time!
Related Articles
13 Safest Electric Kettles without Plastic 
11 Best Under Cabinet Range Hood
Vitamix 5200 vs Vitamix 5300 [All You Need to Know]
4 Best Ways To Reheat Chicken Wings [Oven, Refrying, Sauté, Microwave]
13 Best Electric Kettles Right Now | Buyer's Guide
13 Best Small & Compact Microwave | Reviews & Guide
10 Best Food Scales | Buyer's Guide and Reviews
15 Best Electric Smokers – Guide & Budget Picks
13 Best Kitchen Shears Right Now Reviewed
10 Best Hot Dog Rollers | Buyer's Guide and Reviews
5 Best Lunch Boxes and Coolers for Construction Workers
11 Best Range Hoods  to Consider
11 Best Bar Stools Today | Buyer's Guide and Reviews
13 Best Wine Coolers Right Now
7 Best Hand Crank Ice Cream Maker
9 Best Soaps and Cleaners for Construction Workers
10 Best Hot Chocolate Makers  | Buyer's Guide and Reviews
13 Best Cappuccino Makers to Enjoy Today | Buyer's Guide
Koolatron P-20 Thermo-Electric Cooler Review
NutriBullet vs. Vitamix [All You Need to Know][Winner]
What Size Air Fryer Do You Really Need? [Buyer's Guide]