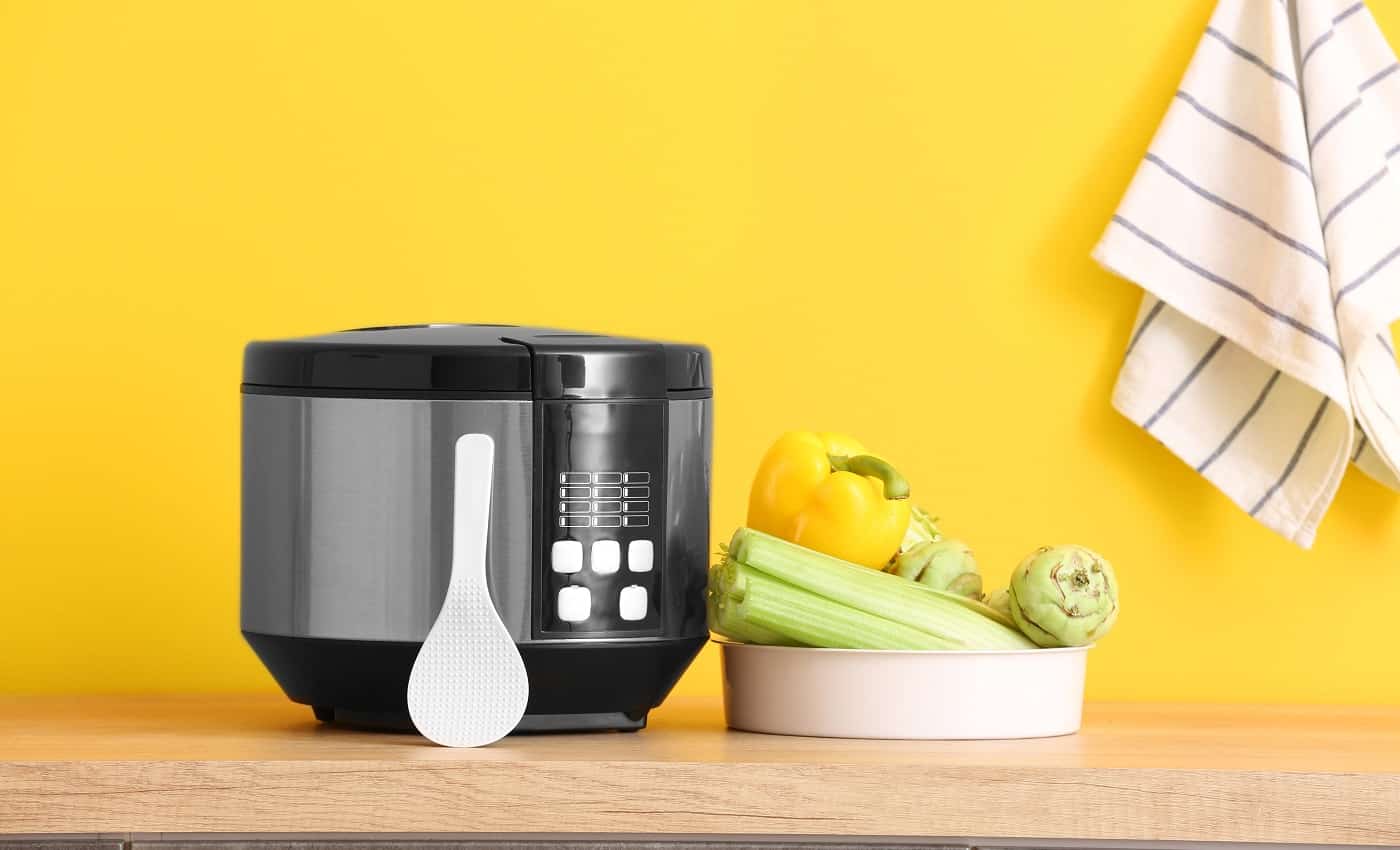 Cooking is like an adventure – it's fun and exciting, with room for numerous possibilities but can get tiresome if you've to do it every day. 
This is why we love slow cookers so much. You toss all the ingredients in, set the temperature, and go about your daily chores while the device slowly cooks the food and keeps it ready. Also, if you have guests over, a crock pot is a lifesaver as it evenly tenderizes and flavors the meals without making things hectic for you. 
Besides, it comes in handy for potlucks, camping, and tailgating and will be an excellent gift option for your college-going kids. 
If you have been lurking on the internet, trying to buy a slow cooker, you've come to the right place. We have listed 11 of the best small crock pot models in this guide. 
So, without ado, let's take a look!
Best Small Crock Pots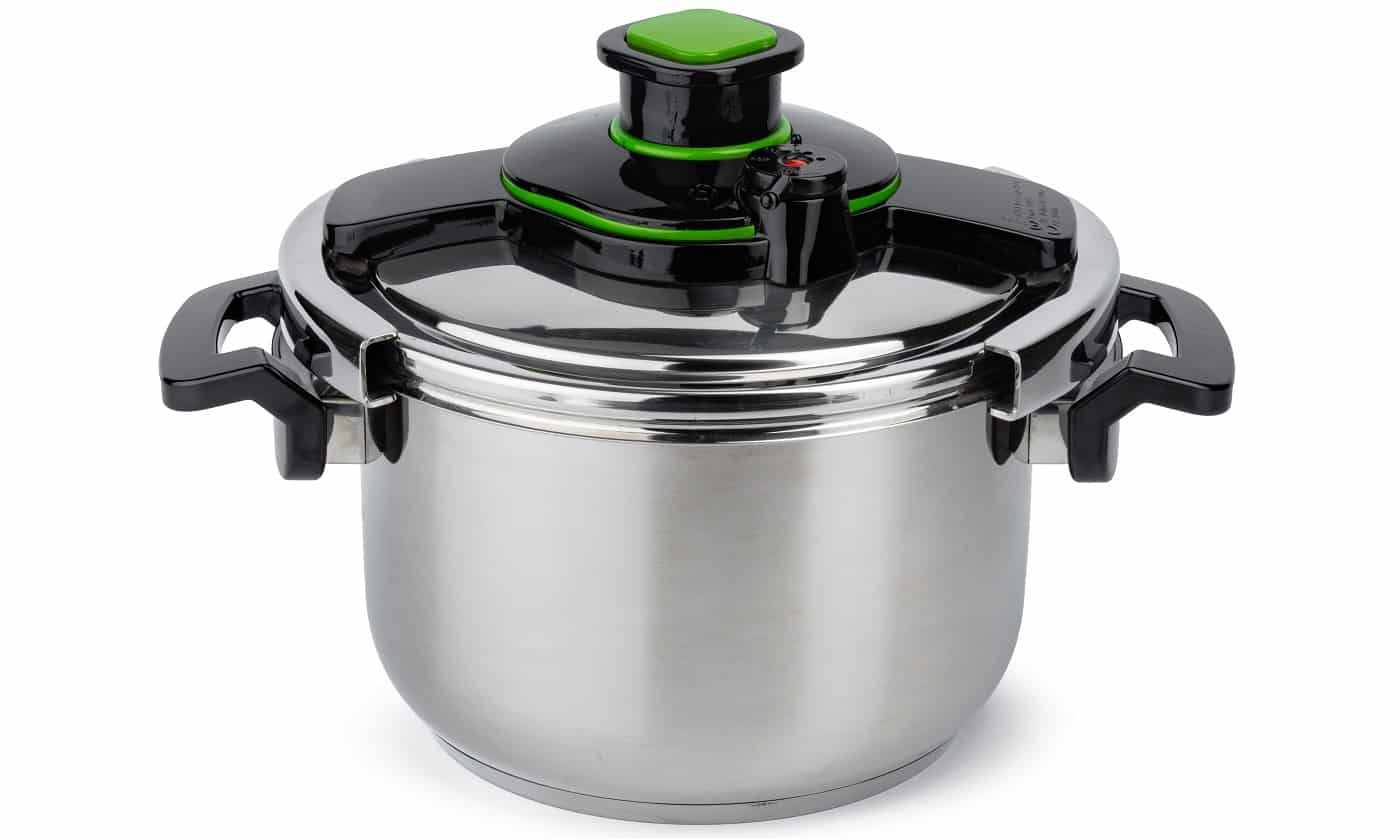 One of our top recommendations is the Elite Gourmet 275 model with a 2-quart capacity, which is ideal for a small family. Equipped with an adjustable knob for setting cooking temperatures, a steel body, and a power-on indicator, this unit is a sure winner and will be an attractive addition to your kitchen.
Why Did We Like It?
Right off the bat, we liked how this device comes with three color options, and you can choose a model that best blends with your kitchen decor. Moreover, the 2-quart capacity and 5.29-pound weight make it compact and easy to store.
Whether you are craving chilis, mutton stew, chicken roast, or dips for mozzarella sticks – this unit can cook the most lip-smacking meals without needing you to hover over it. But, if you are an anxious soul, the tempered glass lid helps you monitor the cooking without lifting the top at every turn. 
In addition, the lid and removable ceramic pot are dishwasher-safe, so toss them in at the end of the day, and you're good to go. Another excellent feature is the cool-touch knobs and handles that let you adjust the device and move it around without scalding your palms.  
What Could've Been Better?
A few minor inconveniences we faced with this Elite Gourmet device was the lack of granular temperature controls. Since you cannot adjust the temperature to a specific degree, the "hot" setting can sometimes end up burning or undercooking the food. 
Also, the power cord is short, so the device needs to be placed close to a power outlet. 
Pros
Cool-touch handles

Dishwasher-safe

Three color options

Compact unit

Durable stainless steel body
Cons
Lack of temperature and speed increments

Short power cord
On the lookout for a crock pot that can handle the needs of a large family or is large enough for frequent gatherings with friends? Well, then the Hamilton Beach 33195 is for you. This model can cook the perfect game night spread with its 10-quart capacity, oval shape, and three temperature options!
Why Did We Like It?
Need to cook a turkey for Thanksgiving, cheese spaghetti for the picnic, or succulent chicken roast for dinner? This Hamilton Beach crock pot will be your one-stop solution for every occasion.
Given its 10-quart capacity, it can prepare meals for large families or your camping group. So, gone are the days you'd be pacing back and forth from the kitchen trying to roast the meat or warm the stew for serving – simply leave it to this device and its three adjustable temperature options. 
What's more, your picnics or tailgating trips will never be dull, thanks to this unit. Pack it along with your picnic gear and use the clip-tight lid to efficiently seal the device's contents. Hence, you no longer have to fret over food spills and waste time cleaning up. 
Moreover, the well-designed handles permit safe carrying, and the dishwasher compatibility makes this device easy to clean.   
What Could've Been Better?
The Hamilton 33195 unit doesn't have an in-built power indicator light. So, there's no way of determining whether the device is powered on unless you touch it. Moreover, like our previous recommendation, it doesn't come with a timer or temperature gradations, so getting the correct cooking temperature will take some time. 
Pros
Ergonomic handles for safe carrying

Easy to clean

Sleek black design

Ideal for picnics and tailgating
Craving some spinach potato casserole or a delicious chicken spread at midnight? This 2.5-quart slow cooker from Crock-Pot can prepare your favorite meals without taking up too much of your time. Ideal for cooking occasional meals or making dips and entrees, this device will be your perfect companion for a fantastic cooking experience.
Sale
Why Did We Like It?
With its elegant blue and white design, this mini casserole and slow cooker from Crock-Pot is a fantastic option for people living alone in studio apartments or a household of two. The 2.5 quarts capacity is large enough to cook side dishes, casseroles, or desserts. 
Moreover, the device is oven-safe, so you can toss the lasagna or mac and cheese in to bake the top before eating. For enhanced safety, it comes with easy-to-grip handles and a lid-mounted lock that also prevents spills. 
What's more, this unit is lightweight, weighing merely 0.06 pounds, and you can carry it around to potlucks and picnics. 
Besides, you can use the crock pot on the side as you cook a large meal. For instance, you can cook turkey or roast chicken on the stove or oven, while this slow cooker can make desserts and appetizers.  
What Could've Been Better?
The manufacturers of this model are pretty upright with their claims – it is a simple, no-frills device that can cook for couples and people on the go. That said, several buyers complained about the cooking time being longer than usual and the absence of a power-on light indicator. 
Pros
Lightweight and easy to carry around

Elegant design

Frees up cooking space

Lid-mounted lock for safety
Cons
Longer than usual cooking time
Hamilton Beach is one of the leading manufacturers of home appliances and restaurant equipment – from blenders to slow cookers and air purifiers. It is known for making thoughtfully designed, easy-to-use products, and this 33443 slow cooker model from the brand is no different. It comes with a 4-quart capacity, programming options, and a stainless steel body. 
Why Did We Like It?
If you are looking to buy a programmable slow cooker, look no further than this Hamilton model. It comes with three temperature and five cook time settings that vary from 2 hours to 10 hours. Just put all the ingredients to the dish inside, set the temperature and cooking time, and forget about it. 
The food will be ready within the specified time, and the wraparound element provides even heating to the crock pot. Thus, you don't have to keep checking the progress or stir the contents of the crock. So, cook lean beans, 2lbs beef roast, or sausages without spending hours in the kitchen. 
Moreover, once the food is ready, the pot will automatically switch to the "keep warm" function, and you can come back to it when it's time for a meal. What's more, it has a touch panel and dishwasher-safe parts.  
What Could've Been Better?
There are a couple of minor drawbacks to this device. We noticed the buildup of condensation on the lid, for starters, making it difficult to monitor the food that is being cooked. Moreover, several buyers complained about this device running too hot. 
Pros
Comes with a touch panel

Automatically switches to "keep warm" function

Five different cooking timings

Stainless steel body improves durability
With its charcoal color and rectangular shape, the M350 casserole from Crock-Pot will be a stylish addition to your range of kitchen equipment. In addition, it comes with a cooking capacity of 3.5 quarts that can serve a family of 3 or 4 with ease. Read on to know all the deets about this product. 
Sale
Why Did We Like It?
If you are looking for a versatile device that'll come in handy for potlucks, family meals, parties, and picnics, then look no further than this model from Crock-Pot. It can prepare a range of casserole dishes, mouth-watering lasagna, and other delicacies either in the oven or by plugging the device in your nearest electrical outlet. 
Besides, it comes with two lid-mounted side clamps that prevent the lid from shifting and causing spills or leaks. So, you can travel with this crock pot without worrying about creating a mess. Furthermore, it has large, comfortable handles for safety and ease of transportation. 
This device comes with three settings – low, high, and warm – and you can adjust it to cook the food at a slow pace and keep it warm till you're ready to eat. Lastly, all its parts are dishwasher-safe, so cleaning is a breeze.  
What Could've Been Better?
To begin with, the unit does not come with any power-on indicator light, and it is difficult to tell when the device is hot. In addition, although the cooking capacity is sufficient, the pot is relatively shallow, so it isn't ideal if you intend to use the crock pot for making roast or turkey. 
Pros
Comfortable handles

Versatile device

Attractive design with charcoal coloring

Removable stoneware for easy cleaning
At the halfway mark, it is time we introduce you to this triple cooker from TRU. It comes with three inserts with a capacity of 2.5 quarts each, making the total capacity of this device 7.5 quarts. Highly versatile and efficient, there's nothing this unit can't cook.
Why Did We Like It?
If you have a large family or throw a lot of parties, this TRU crock pot will be your favorite companion. With it, you can lay out a buffet spread, complete with lasagna, desserts, dips, turkey tacos, and chicken stew. Oh, and cranberry punch too!
The three separate inserts have an individual heat control knob that lets you adjust the temperature as per the dish requirements. So, you can manually choose between low and high heat options or the "keep warm" option.
Moving on, the device has certain in-built safety features like cool-touch handles and glass lids that allow you to monitor the food without touching the hot lid. Besides, its oval-shaped design reduces its footprint, making it ideal for your kitchen countertop. 
Lastly, the removable dishwasher-safe inserts can be carried to your dining room for serving, thanks to its sleek black design and chrome construction.  
What Could've Been Better?
At 24.6 pounds, this unit is way heavier than any of our previous recommendations. Needless to say, its use is limited to the kitchen and dining room as carrying it around on your trips is not an option. Moreover, several buyers complained about an initial plastic odor emanating from this device, but it goes away after a while. 
Pros
Three inserts for quick cooking

Removable pots for efficient cleaning

Glass lid facilitates food monitoring

Cool-touch knobs
All-Clad is a leading producer of kitchen accessories and is renowned for its emphasis on innovative designs, top-tier performance, and durability. This programmable 6.5-quart All-Clad slow-cooker on our list incorporates all these features and much more. Besides, with its durable stainless steel body, it is bound to provide the ultimate cooking experience.
Why Did We Like It?
Ideal for a house of four, this All-Clad device will be your go-to pick for early morning breakfasts and late dinners. The stylish back ceramic insert helps in heat transmission and can be used as a serving pot without compromising aesthetics. 
Moreover, the unit can cook various meals – from chicken tenders to beef cutlets and pork chops. The programmable timer allows for up to 20 hours of cooking, which is more than enough for preparing gourmet meals such as cheese ravioli and steaks. 
Furthermore, the digital display has push buttons with two temperature options and a "keep warm" function that can work for 6 hours straight.
Moving on, the ceramic insert has integrated handles on either side to provide a firm grip and a tempered glass lid that lets you monitor the cooking. Lastly, the stainless steel body will be an attractive addition to your kitchen countertop.  
What Could've Been Better?
For starters, this device isn't oven-safe. So, if you like to bake the steak or pasta in the oven before consuming it, you might have to shift it to another pot. This device is slightly more expensive than our other recommendations, and the outer body gets quite hot. 
Pros
Stylish steel and ceramic frame

Ideal for preparing gourmet meals

Dishwasher-safe parts

User-friendly control panel

Glass lid for easy monitoring
If you are looking for a medium-sized crock pot to cook your favorite casseroles and curries, this Cuisinart 350 model will be the perfect pick. With four temperature options, a capacity of 3.5 quarts, and stainless steel and ceramic construction, this programmable device can cook the most delicious meals in minimal time.
Why Did We Like It?
Are you looking to cook some spaghetti to satisfy your midnight cravings or quickly put together a casserole after a long day of work? 
Well, whatever be the case, this Cuisinart slow cooker will come in handy. It has four temperature options – keep warm, low, simmer, and high – so you can press the touchpad and adjust the device to your required cooking mode.
The product is manufactured as per North American Electrical Standards and is BPA-free. Moreover, it has non-slip rubber pads and cool-touch handles to prevent scalding and accidents. So, rest assured the brand makes no compromises on your safety and satisfaction.  
This unit has a timer of 24 hours, and once the set time is up, it automatically switches to the "keep warm" function that keeps your food warm for eight hours and is ready for consumption when you are. 
What Could've Been Better?
The Cuisinart 325 model comes with a recipe book to help people get started. However, the suggested cooking times on the book are way too long, and you might end up with burnt and, sometimes, even undercooked food. So, we recommend using your discretion rather than following the book. 
Pros
Four temperature options

Non-slip rubber pads

BPA-free construction

3-year limited warranty
Now that we are nearing the end of our list, here's another excellent product for your consideration. Resembling buffet servers, this 2-quart device comes in 5 attractive color options, and you can choose one that best blends with your kitchen countertop and cabinets. Keep reading to know why we think this product is worth your consideration.
Why Did We Like It?
For starters, you can connect this slow cooker with up to 6 devices, which provides excellent flexibility and is ideal for the perfect party setting. So, if you have to prepare a large brunch or dinner for game night, this device will be a great pick, and you hook it up with other crockpots to lay down an elegant buffet. 
Moving on, it comes with three adjustable cooking options, and the 2-quart pot can efficiently cook meatballs, rice, dips, and French fries. Besides, you can stack its cord under the base for easy storage and pull it out to connect with power outlets when required.  
Furthermore, we quite liked the sleek black-and-silver design, but you get a range of color options to choose from. Once the party's over, you can toss the stoneware pot and lid in the dishwasher for a hassle-free cleaning experience.  
What Could've Been Better?
This is an efficient device that can be used in combination with other crock pots or a standalone unit. However, one major inconvenience several buyers have complained about is how the pot gets quite hot on the outside, which makes placing it on the table difficult and dangerous. 
Pros
Can be connected with other crock pots

Multiple color options

Dishwasher-safe parts

Adjustable cooking options
Cons
Device gets hot on the outside
Are you looking for an appliance to cook some healthy veggies and porridge for your small family? As the name suggests, this Homever Slow Cooker is the perfect choice for nutritious family meals and evening snacks. With a 3.5-quart capacity, it is highly convenient to use and is a practical choice for most nuclear families.
Why Did We Like It?
Cook porridges at low temperatures or succulent chicken wings at high temperatures with this Homever device. 
While you are at it, sweeten things up with a delightful dessert. It has three highly convenient temperature options that can be set to your desired level using the cool-touch knob. Besides, it is heat resistant, and the outer surface doesn't get hot, thus adding to the device's safety. 
Perhaps its most interesting feature is the wraparound element that disperses heat evenly across the ceramic bowl for efficient cooking. So, if you are skeptical about using slow cookers because of hot spots, put your worries aside with this device. 
Moreover, it has a glass top to monitor cooking, and the lid and bowl are dishwasher-safe. As such, you can toss it in your dishwasher with other utensils instead of wasting time scrubbing the device.  
What Could've Been Better?
Despite its numerous advantages, there are a few problems with this appliance. For one, it doesn't have any programmable options, which would've been excellent for a seamless cooking experience. Moreover, the unit does not shut off automatically after cooking. So, you'll have to remove the bowl, or else it keeps simmering. 
Pros
Heat-resistant exterior

No hot spots

Glass lid helps monitor cooking

Wraparound element for even heating
Our guide of best crock pots would be incomplete without including this fantastic unit from RoadPro. With its capacity of 1.5 quarts, it is ideal for people living in studio apartments or those who are constantly on the go. Read on to know why we think this product is worth your consideration.
Why Did We Like It?
If you miss home-cooked food on camping trips or constantly move around due to work-related commitments, this crock pot is for you! With its weight capacity of 4.5 pounds and 1.5-quart cooking capacity, it is compact and dynamic and can prepare the most delicious vegetables, mutton stew, and occasional desserts. 
Aside from cooking scrumptious meals, it properly warms your takeouts as its temperature ranges from 140℉ to 170℉. You'll need a 12-volt port to plug this device in, and it has a 6 feet long power cord to reach power ports located at a distance. 
Not just that, the durable glass top makes it easy to monitor cooking and comes with a stretch cord for securing the lid. Besides, the easy-grip handles are pretty comfortable. Lastly, the stoneware crock is dishwasher-safe for easy cleaning.  
What Could've Been Better?
We noticed this RoadPro model takes longer to warm or cook food, especially if it hasn't been pre-heated. Moreover, the exterior can get hot, so we recommend exercising utmost caution while working with this unit. Another disadvantage is that it doesn't have a knob to adjust temperatures. 
Pros
Highly portable

Long power cord

Stretch cord holds the lid in place

Easy-grip handles
Cons
No temperature adjustment option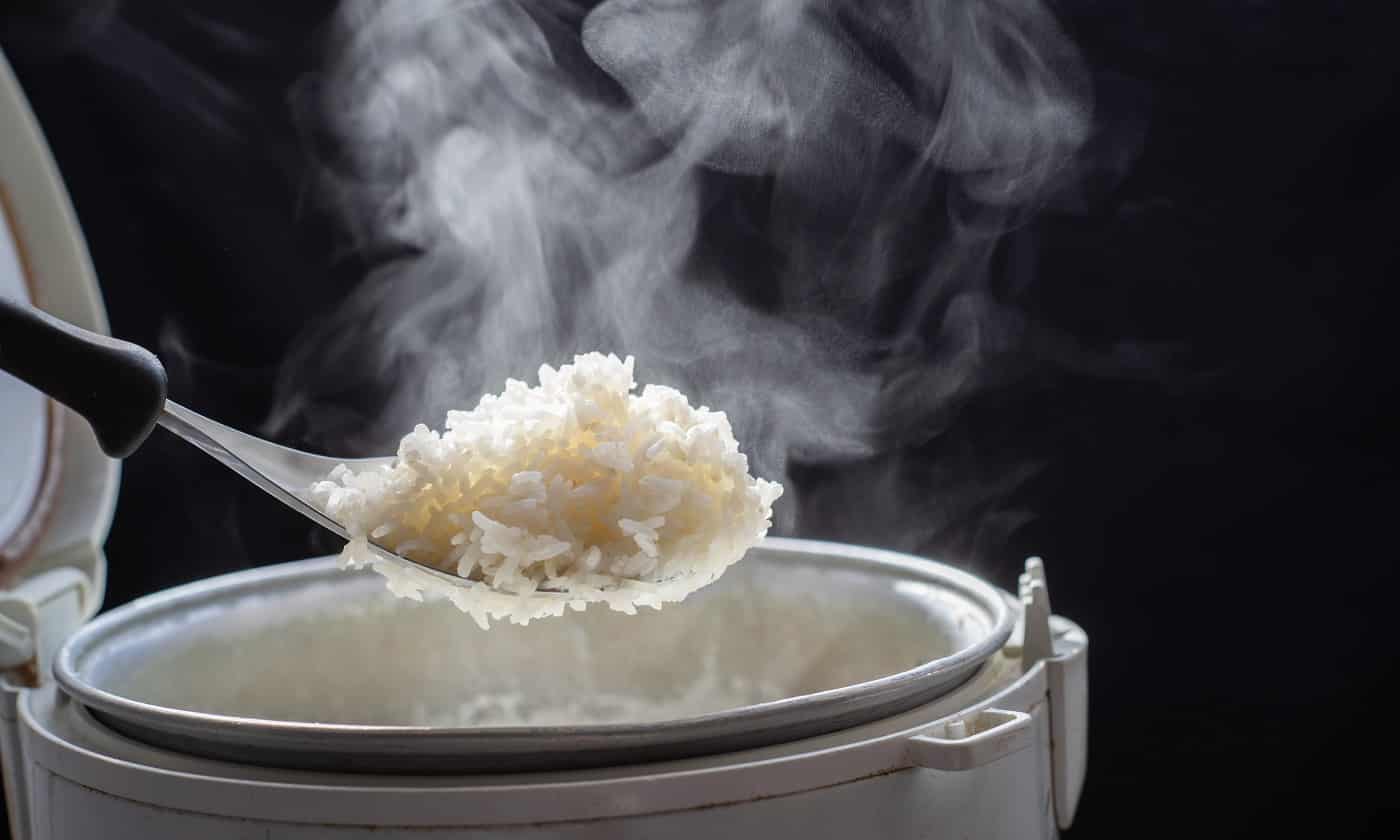 Small Crock Pots Buyer's Guide
With that, we come to the end of our detailed reviews. While each of the models we have recommended is excellent, a few other factors determine the type of crock pot you need.
For instance, the needs of a large family will be different from the cooking requirements of an individual. So, to make the selection process easier for you, we have curated this buyer's guide. Let's take a look!
Capacity
The most crucial factor that you should consider while buying a crock pot is the overall capacity of the device and whether it is sufficient for your needs. Some models come with a 1.5 to 3.5 quarts capacity, which is ideal for a household of two or for cooking side dishes.
However, if you have a large family or throw frequent parties and need a slow cooker to supplement your cooking space, then the 4 to 6.5-quart capacity will be ideal. For even bigger meals like a 10lbs chicken roast or turkey, you can opt for a crock pot with a 10-quart capacity. 
The bottom line is you should choose a device whose capacity matches your cooking and storage needs. If you intend to carry the unit on the go, then a pot with a 1 to 1.5-quart capacity will be excellent. 
Method Of Heating
Often, crock pots have a removable insert, and the heating element is located at the base. However, some advanced models come with a wraparound heating element that encircles and heats the sides of the pot too. As such, this ensures that the heat is evenly distributed. 
This is a brilliant addition as you do not have to stir the contents of the crock as often. 
Naturally, devices that have a wraparound heating element are slightly expensive. As an office-goer, you can opt for it to prepare the meals without worrying as you unwind after a long day. 
Shape
While the shape of a crock pot may look insignificant, we are here to tell you it's pretty essential and not just in terms of aesthetics. An oval-shaped crock takes up less space than a rectangular one. This makes them ideal for small kitchen countertops or cabinets that are already messy. 
Rectangular pots, on the other hand, have a larger footprint but are unique and appealing. 
Safety
Certain safety features such as a cool-touch knob and handle, a sealable lid, and an auto shut-off feature add to the safety of a crock pot. For instance, most lids come with clips and comfortable, easy-grip handles attached to the crock to avoid accidental spills, especially while carrying the food to the table. 
Also, most models come with a cool-touch knob that allows you to set the temperature without scalding your hands.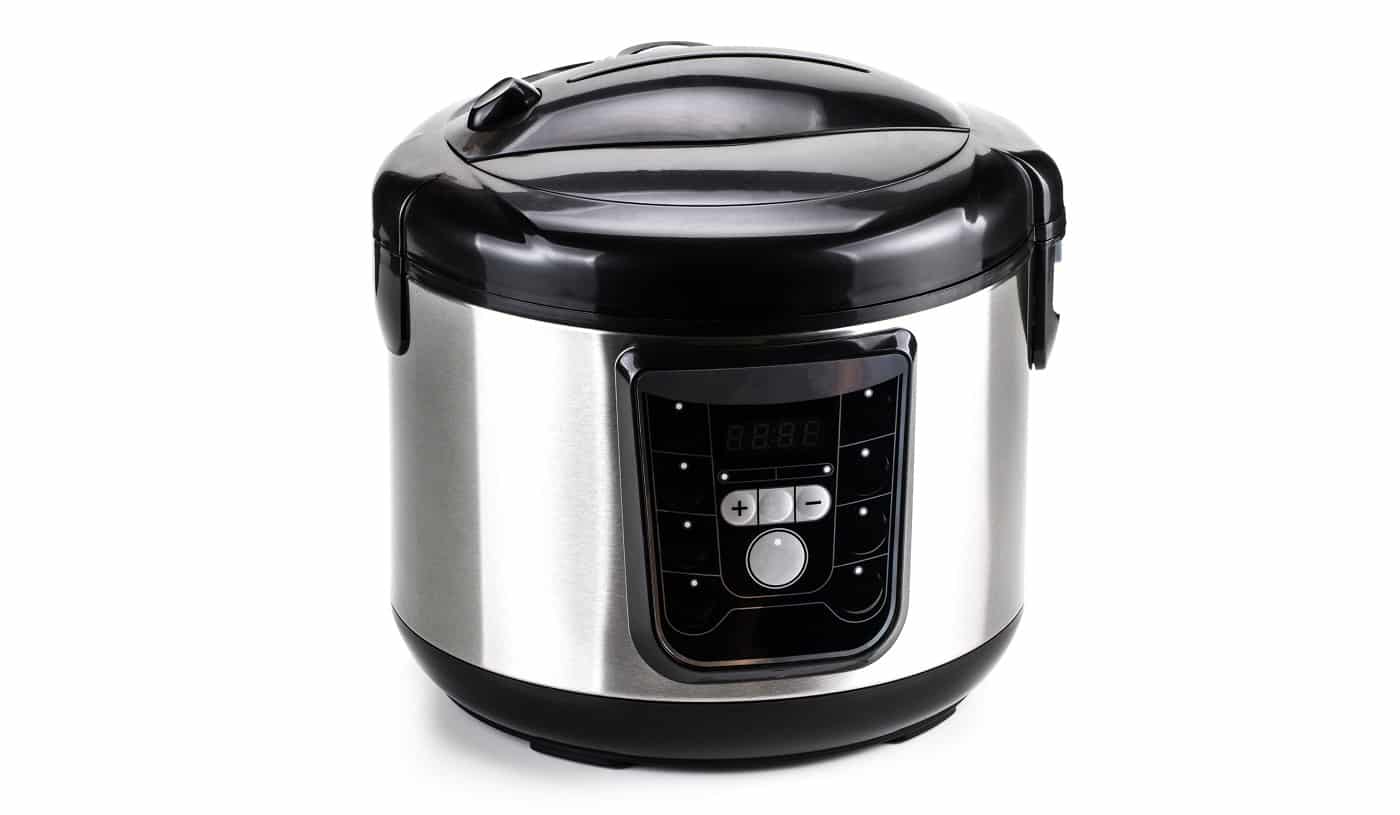 Verdict
That's all, folks!
We hope now you know all about the best small crock pot models and how you can purchase the most suitable one for the family. Two crucial features of crock pots are safety and ease of cleaning. So, always choose a model that satisfies both parameters. 
We'll leave you to make a decision, but before we go, here's a quick look at our favorites. The Hamilton Beach 33195 model is excellent if you want a device large enough to take care of all your cooking needs or provide more cooking space during parties. 
Besides, we quite liked the RoadPro model, thanks to its compact size and dynamic performance. And, if you are looking for a programmable appliance, the Cuisinart 350 unit will be a great pick. 
So, go ahead and make a purchase and let us know which product you liked best. Until next time, happy cooking!
Related Articles
13 Safest Electric Kettles without Plastic 
11 Best Under Cabinet Range Hood
Vitamix 5200 vs Vitamix 5300 [All You Need to Know]
4 Best Ways To Reheat Chicken Wings [Oven, Refrying, Sauté, Microwave]
13 Best Electric Kettles Right Now | Buyer's Guide
13 Best Mini Freezers for a Chilly Year
10 Best Hot Dog Rollers | Buyer's Guide and Reviews
13 Best Cappuccino Makers to Enjoy Today | Buyer's Guide
7 Best Hand Crank Ice Cream Maker