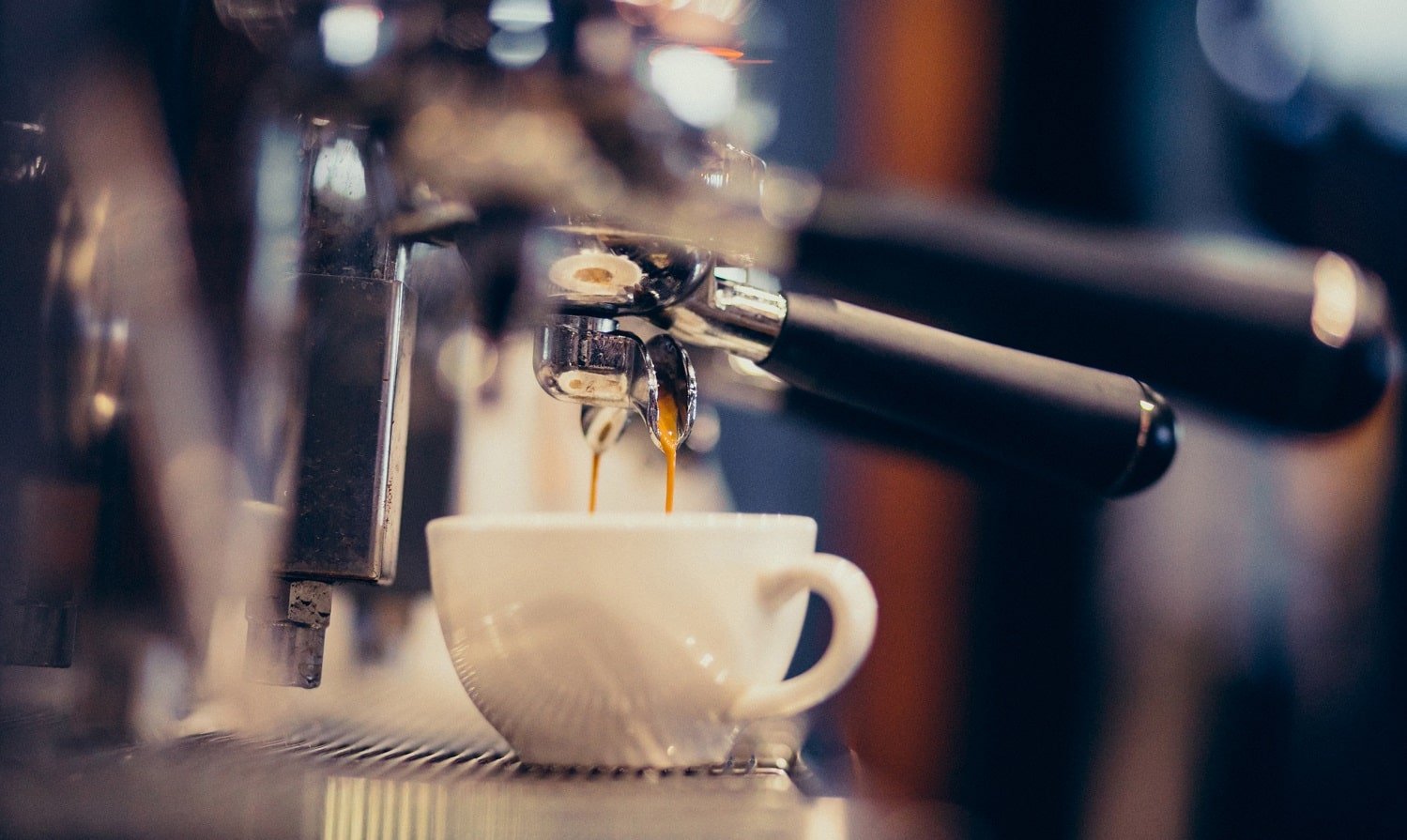 If you're reading this, it's evident that nothing refreshes your mood better than a hot cup of cappuccino. 
Now, we caffeine lovers do know that coffee making is an art that not everyone can master and we've already punished our taste buds by trying it with our own inexperienced hands.
Our morning is usually incomplete without coffee, and it isn't possible to go to coffee shops all the time, which is why a cappuccino maker is becoming a must-have in every household. These machines come very handy for brewing a perfect cup of coffee at our comfort.
So, if you are looking forward to getting a sweet old cappuccino maker, today is your lucky day. Our 13 best cappuccino maker list is here to introduce you to some of the top-tier products in the market right now.
So, without any further ado, let's get started!
Best Cappuccino Maker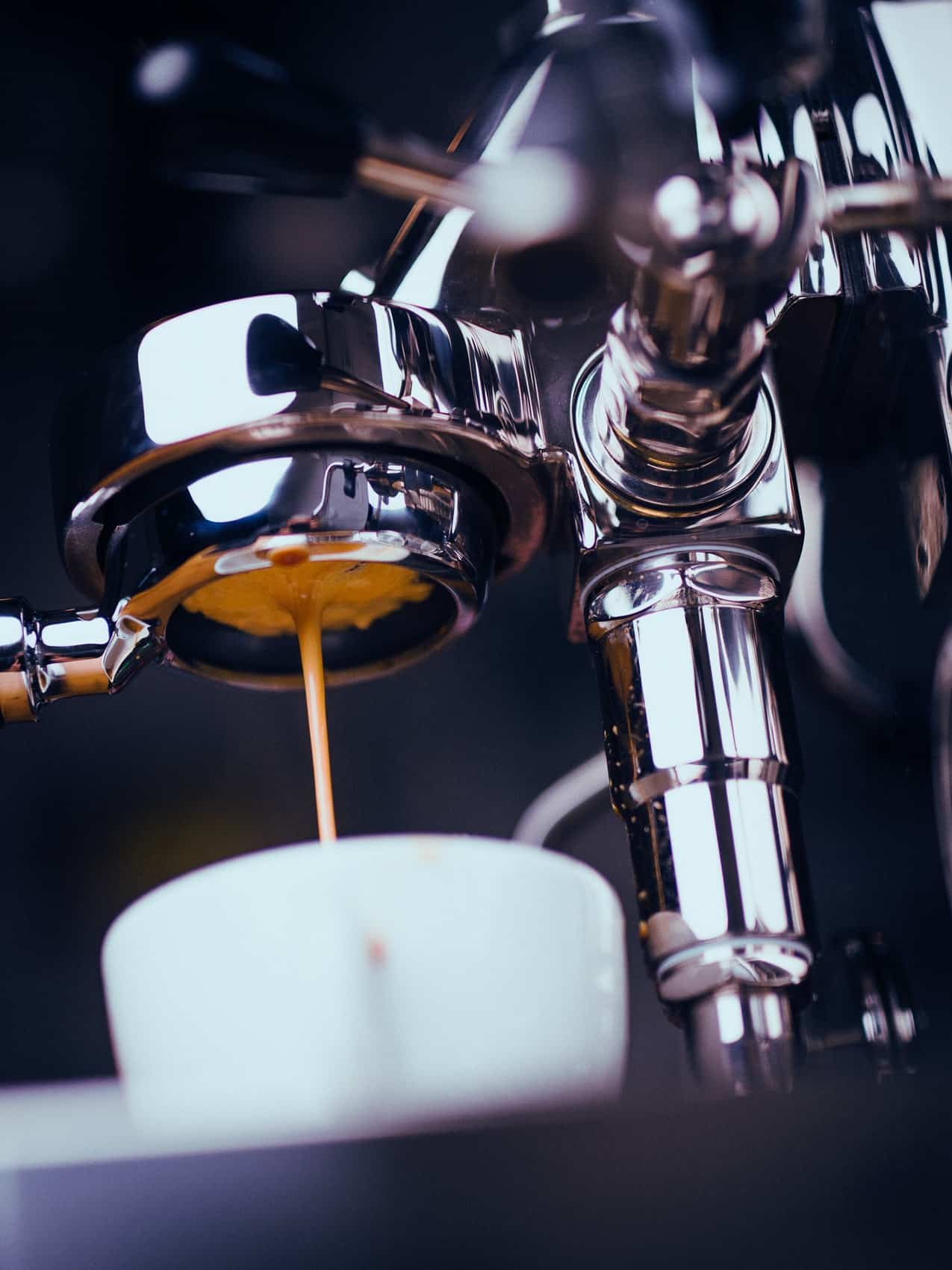 We're all very tired of this rush hour of life, and what can be a better short break than a refreshing cup of joe? Yes, the Gourmia GCM5500 unit is an incredible automatic coffee maker that instantly turns your kitchen space into a Starbucks takeaway! Have a quick inside scoop of its astounding features from us.
No products found.
Why Did We Like it?
First things first, the glossy ebony black finish and sleek contemporary design of this unit defines sophistication. Also, making a perfect cappuccino with this machine is as simple as a touch, literally. Know what makes it so simple? This unit comes with a built-in milk frother that works accordingly to give you an exquisite blend of creamy cappuccino.
Did we mention that apart from making delicious latte/cappuccino, this unit can also be used to make plenty of other beverages? Well, yes, and the secret is that this unit is specially designed to be compatible with any Nespresso pod. So, if you want to dive deep into a universe of espressos, bon voyage! Its LED display is effortless to read, and also displays numerous espresso styles you can create within minutes.
It also offers a wide array of additional features, the best of which its detachable water tank and drip tray. This way, you don't have to panic over cleaning the mess that you've made; just relax and enjoy your coffee. Not to forget, you can avail of this efficient coffee maker at a small fraction of the original cost of similar coffee makers in the market. 
What could have been better
Remember when we said that it supports any Nespresso pod? Well, it's a little complicated. Unfortunately, it only supports Nespresso pods, or to be more precise, only pods.
Pros
Contemporary style

One touch espresso maker

Equipped with a milk frother

Durable product
Cons
Only compatible with Nespresso pods
Next on our list is Nespresso, a globally renowned brand that always remains a fan-favorite when it comes to excellent coffee-making experience. Its newly launched Vertuoline unit is a true master at automatic one-touch brewing under a minute. If you prefer being high on caffeine and low on budget, this might be the one for you.
Why Did We Like it?
We were looking for an efficient coffee maker under a reasonable price range and luckily came across the Vertuoline coffee maker. After trying it for a while, it's safe to say that it is a must-have appliance if you want to experience simple and quick brewing. 
As far as appearance is concerned, it's not the most attractive coffee maker we've come across. Frankly, when we first saw it, its unconventional design somewhat reminded us of a mini space-rocket. Surprisingly, its features had us over the moon!
Now, all you have to do to make coffee with this unit is simply insert the coffee capsule and click the switch to get it going. It brews the coffee instantly and takes somewhat around 20 seconds to preheat your espresso. It also comes with flexible cup support that's compatible with different sizes. So, you can have one large or one small coffee, whichever complements your mood.
This machine can also effortlessly recognize any Grand Cru blend. So once you've scanned the barcode that's embedded on its capsule, just lay back and grab the novel you've been longing to read. Your coffee will be ready within a minute!
What could have been better
This product doesn't come along with a built-in milk frother. Although a separate milk frother works just fine, it makes the process a little complicated for beginners.

Pros
Instant 1-minute coffee

Easy to clean and use

Flexible cup support

Barcode scanning for blend recognition
Cons
Separate milk frother

cons
Saeco is a brand that shouldn't be unfamiliar to you if you're a regular customer at your local cafe. If you're a man of subtlety, you'd love how its best-selling Intelia deluxe unit makes lip-smacking coffee without confusing you with various hard-to-comprehend features.
Why Did We Like it?
After using this unit for some time, we're quite satisfied with how it turns coffee-making into a simple and relaxed experience, unlike most of its competing products in the market. All it requires is a touch, and you can enjoy a variety of irresistibly delicious cappuccinos under a minute. Also, you can have it in any size that you prefer, as this unit supports small, medium and large cups.
It's also equipped with a built-in ceramic coffee grinder that intensifies your brewing experience and makes your break delightful with its authentic blend. Along with that, this machine is well capable of tamping the ground coffee and excreting the used grounds into a receptacle, which further enhances the convenience of the grinding process. 
Moreover, this product also features a milk frother that is extremely helpful at making coffee preparation more convenient for you. 
You don't have to stress out by the tension of cleaning this machine as its brewing group is detachable, thanks to its brilliant mechanism. This brewing group features a unique automated rinsing cycle that makes cleaning this device much simpler than you imagine in your head. 
So, if you're searching for an absolute value-for-money unit, this is one of the best suggestions we have for you.
What could have been better
As this model features quite a simple interface, it's a little upsetting that it doesn't allow us to make enough customizations. Neither does it allow us to save our preferences, which gives it a slight disadvantage.
Pros
Built-in coffee grinder

Very easy to use

Automatic rinsing cycle for easy cleaning

Automated coffee beans tamping
Cons
Cannot save the user preferences
Delonghi is one of the trending brands in the market that's surely redefining coffee-making technology with its groundbreaking innovations. Its Magnifica S unit is an elegant-looking machine with the efficiency of a professional-level coffee maker, which is surprisingly available at a fraction of its cost.
Sale
Why Did We Like it?
To start, the ebony-silvery tone of its modern finish makes this cappuccino machine an absolute eye-candy. Whether you're a small coffee shop owner or someone who's just passionate about coffee, its classic design enhances the visual appeal of your interior space. Moreover, it is quite compact and ultralight, which saves you from the trouble of finding storage space in your busy kitchen area.
This product comes with a detachable 60 fl oz water storage tank, just to make sure there's enough coffee for you and your guests all the time. It also features a decalcification indicator as well as a coffee bean container, and six free classic Italian-styled espresso shot glasses.
However, what we've loved the most about this product is its cutting-edge thermalock technology, which efficiently assures you a perfect brewing temperature at all times. Although it doesn't end there; this feature, when ran in sync with the device's energy-saver mode, saves you up to 77% electricity, making it a significant eco-friendly device. What else could we ask for?
What could have been better
We are a little disappointed that this device lacks sufficient user controls for the milk frother. 
Pros
Custom coffee grinding adjustment feature

Thermalock technology for energy conservation

Easy to use and clean

Does not require any high maintenance
Cons
Insufficient user controls for the milk frother
For those who have a taste for premium-quality kitchen appliances are very familiar with Kitchenaid co. Its Nespresso Espresso maker stands the test of time with its sophisticated design and cutting-edge features. If you're passionate about brewing, this is an appropriate machine that will not disappoint you with its efficiency. 
Why Did We Like it?
When we first came across this product, we were quite attracted by its chrome red finish and industrial design. As a bonus, this unit also promises to give you the best of both worlds. Simply put, not only does it allow you to use any Nespresso pod for brewing, but also let's you froth and steam milk with its wand. This way, this unit maximizes the level of control for the user, making it a convenient option for beginners.
The secret behind the excellent performance of this Kitchenaid unit is its innovative 19 bar pressure technology that guarantees you the iconic Nespresso coffee quality every time. This unit further provides a versatile range of coffee preparations to choose from, so that your taste buds are never bored out. Also, it's large 44 fl oz water tank makes sure that you don't run out of instant coffee too frequently. 
Along with that, it also features a receptacle for 14 used coffee capsules that makes brewing a little less time-consuming for you. However, this product sets the bar higher for user convenience with its power-saving mode, which shuts down the machine automatically if it's not used for a considerable time. 
What could have been better
We can't deny that its features help in reducing the time you'd consume in setting the machine to prepare the coffee. However, when it comes to making the coffee, this unit appears to be a comparatively slow device.
Pros
Attractive design and finish

66 fl oz water tank

19 bar pressure system

A diverse range of beverages
Cons
Comparatively slow at preparing coffee
Saeco returns on our list with its Picobaristo unit, which is the perfect machine for hardcore coffee fans that are intrigued by higher user control and convenience. Simply put, this unit stands out as one of the best coffee makers in the market that offer astounding efficiency at a reasonable cost. 
Why Did We Like it?
To start, the silvery finish and the elegant design of this cappuccino maker makes it an absolute showstopper. It complements almost any interior decor scheme, so having one of these in the kitchen amplifies the visual appeal of the space in an instant. However, apart from its elegant looks and Saeco's goodwill, the Picobarista unit has a lot more to offer.
If we talk about its core features, this efficient machine provides a wide array of coffee options and promises you premium quality cappuccino every single time. However, the feature that instantly gives it the upper hand is its convenience and personalization settings. This unit, unlike most of its competing machines, allows you to personalize your coffee preparation settings. This way, you can always choose the ideal milk volume, heating temperature, and shot length that's perfect for you at the comfort of a simple touch. 
Now, not only does this coffee maker stand out to be highly efficient at automatic coffee grinding and brewing, but it also handles the milk frothing task on its own with ease. Moreover, its plug-in carafe is also capable of preparing around 5,000 cups of coffee without being descaled. 
What could have been better
This unit is comparatively large, so you'll need to have a considerably large space in your apartment to store it properly. 
Pros
Elegant design and silvery finish

Delivers up to 5,000 cups at one time

Personalization settings are available

Premium quality cappuccino
This one is for those who've had considerable expertise in preparing coffee and are willing to graduate to professional-level brewing. The Breville Barista Express is an efficient mid-range coffee machine to consider if you're not ready to settle down for anything less than a perfect cup of cappuccino.
Sale
Why Did We Like it?
Considering that this is a semi-automatic machine, we can say that it gives you total control of the device that further challenges your cappuccino-making skills. We've tested this unit a little, and it stood out to be an efficient model that helps the user in making better cappuccinos without being dependent on automated settings. 
Simply put, this unit helps in understanding espresso extraction, grinding, tamping, and milk-frothing from scratch. If you're okay with following its deep learning curve, you'll be well capable of handling the bell notifications and whistles more precisely. 
However, if you're feeling lazy, this product makes your coffee-making experience easier with its pressurized baskets that are efficient at making decent espresso shots with ease. Furthermore, it's in-built burr grinder comes along with 16 different grinding settings, which makes sure that your coffee is always fine-tuned. Overall, it is a smart purchase that does not only make your life easier with its astounding features but also gives you high-quality cappuccino without breaking the bank.
What could have been better
As we know, it's a semi-automatic coffee machine that takes your brewing prowess to a higher level. As a visible result, it is a little complicated for beginners to use this unit. Operating this machine without going through the manual in detail will not allow you to have the best results.
Pros
Excellent user control

Mid-range product

360-degree swivel wand

Impressive coffee grinding
Cons
Complicated for beginners
Gaggia is a worldwide-renowned brand that is making waves in the kitchen appliances industry with its high-quality appliances. The Gaggia Classic Pro unit is an ideal option if you want to step up your beginner cappuccino making skills to a more advanced stage. Let's dive deep into its features to learn more about why it is one of our top recommendations.
No products found.
Why Did We Like it?
After using this unit, we can say that it's one of those low budget semi-automatic coffee makers that come with comparably less-complicated user settings. Unlike most of its competing units in the market, it manages to be quite user-friendly while giving you complete control of the machine. This makes it an ideal product for those who are not absolute experts at coffee making. 
Noteworthy to mention, it has quite a few astounding features as a semi-automatic coffee maker. This machine is well capable of preparing both single shot and double shot cappuccino, which is quite rare to be found these days. Alongside, it also features a durable industrially-designed steam wand that makes your coffee-making experience much more comforting. 
So, if you are inclined towards learning how to make a perfect cup of barista on your own, then you should consider giving this product a try. This product comes with an extended one year warranty period that speaks volumes about its long-lasting durability and quality assurance.
What could have been better
This unit is quite big, so it'd be stressful to store this machine if you have a small kitchen area. Also, it only supports short sized cups, so thinking of enjoying one large cappuccino with this machine may seem a little far-fetched. 
Pros
Easy to use and clean

Industrial design

Semi-automatic setting

One year warranty period
Cons
A little large

Only supports short cups
Let's face it; the world will never run out of caffeine addicts. So, owning a small cafeteria is never a bad startup idea. However, all of your efforts can go in vain if you don't buy a durable coffee machine that promises you high-quality cappuccino every time. That being said, Mr. Coffee Cafe Barista Espresso and Cappuccino maker is an efficient machine that's suitable for those who demand higher convenience and long-lasting durability. 
Sale
Why Did We Like it?
This is unarguably an absolute power-packed unit that has left us in awe with its wide array of features. It is so incredibly easy to use that we hardly had to go through its instruction manual to prepare our first cappuccino. All you need to do is set the portafilter correctly, and the machine itself handles the rest. 
This automatic machine lets you relax while handling the entire coffee-making process from espresso grinding to preheating, all by a single touch. However, to our surprise, the device also froths the milk with precision on its own, which makes coffee making so much easier for us! Overall, this unit provides so much convenience that you get ample time to finish other essential cafeteria jobs without worrying about coffee quality.
The icing on the cake, this unit also features a free coffee recipe book that allows you to experiment with different styles of cappuccino. It's also quite compact, which wouldn't take much space in your residential or professional area. 
What could have been better
Unfortunately, this product seemed to appear a little expensive in comparison with other products that offer similar features.
Pros
Attractive design

High convenience

Milk frothing feature

Complementary recipe book
We can't have enough of Delonghi kitchen appliance products when it comes to a perfect blend of quality and convenience. This major player brand returns on our list with its ECQ55 Espresso and Cappuccino Maker, the perfect coffee machine for beginners due to its top-notch features and contemporary design. If you've never tried using a cappuccino maker before, this is the unit you should start with.
Why Did We Like it?
For those who are recently dabbling in the universe of coffee making machines, finding a machine as user-friendly as the EC155 unit would be quite a task. This product stands out to be an efficient coffee making machine that can satisfy your budding brewing enthusiasm with its automatic settings. 
We're quite impressed by how its high-pressure pump helps a lot in maintaining the consistency of the coffee quality. Moreover, it also comes with a frothing wand that allows you to whip up a delicious cappuccino within a minute. On top of that, its setup is quite easy to understand, which enables you to use it without being confused. 
This model is further eligible for preparing double shot cappuccino, just in case you have a friend around for coffee. Overall, this product seems to offer a vast list of convenient features under a low price range that quickly makes it a smart purchase.
What could have been better
It's a little disappointing to realize that this product doesn't support larger cups, which gives it an instant disadvantage if compared to similar products.
Pros
Ideal for beginners

Double shot espresso preparation

Frothing wanted for a perfect cappuccino

Reasonable price range
Cons
Does not support taller cups
For those who appreciate great coffee, The Mueller Nespresso unit is a machine that is an appropriate option to consider. Not only does this model offer a wide range of features to enhance the user's convenience, but it also makes a tremendous eye-catching appliance you can place in your kitchen.  
Why Did We Like it?
Before we begin, we must mention that if you're a Nespresso pod person, you're going to be a big fan of this Mueller unit. Its excellent Italian design provides authentic cappuccino experience like no other units in its price range. Moreover, it is a semi-automatic machine that lets you sit in the cockpit and have total control of this device. 
Now coming to what makes it one of our best recommendations, its 20-bar pressure system is an excellent feature that quickly gives it the upper hand over similar units on the market. And as we know, the higher the pods are pressurized, the better the cappuccino would finally taste.
 This unit appeared to be quite convenient for us, as it didn't consume a lot of time to heat up once we turned it on to prepare coffee. Under a short period of 25 minutes, this machine was ready to deliver us some delicious coffee. Also, its power saver mode turned this unit off within 10 minutes of inactivity to conserve energy.
It comes with a 27 fl oz water tank, which is more than enough to serve coffee to a family of eight at once. Its vast capacity is further capable of storing a considerable amount of capsules so that you don't have to refill every time you use this machine. 
What could have been better
As we've said before, it only supports Nespresso pods. So, this reduces its versatility by a great deal there itself. 
Pros
Easy to operate

27 fl oz water tank

20-bar pressure system

Low price tag
Cons
Only compatible with Nespresso pods
Not your average Nespresso pod machine, Keurig K-Cafe unit is an efficient and versatile cappuccino maker that guarantees you high-quality coffee every time. If you are intrigued by minimalist design, you're inevitably going to love this machine. However, apart from its contemporary design, it has a lot more to offer.
Sale
Why Did We Like it?
If you're a K-pod person, this is an ideal unit for you. The Keurig K-Cafe unit is compatible with almost any K-cup pod, brewing you some of the best cappuccinos you've had till now. This unit comes with a large tank that can support up to 60 ounces of water at once, which makes it an ideal machine you can buy for your office or coffee shop. 
If you have a habit of drinking 2-ounce espresso shots on a regular, this product can deliver you delicious coffee for about a week without needing a refill. Nevertheless, this unit also supports 6-12 ounces of coffee cups as well, which gives it an instant advantage over most of the products in the market that only support smaller containers. The icing on the cake is its unique Strong feature, which delivers highly concentrated coffee, in case you like your coffee as strong as your love for it.
What could have been better
If you're left-handed, you may face a hard time frothing your coffee as the frothing wand is more suitable for right-handed people. Moreover, its foamer may show frequent signs of rattling after long-term use. 
Pros
Elegant design

Quite user-friendly

Supports both small and large cups

Lage 60 fl oz water tank
Cons
The foamer may rattle at times
Last on our list is one of our personal favorites, the EspressoWorks All-in-one Cappuccino maker. Although this compact machine makes an ideal fit in small rooms, it is nothing less than a professional-level brewing machine when it comes to good coffee making. Get a detailed insight into this unit from us. 
Why Did We Like it?
This is an efficient coffee machine that does not only deliver you excellent coffee but also handles other tasks such as grinding, tamping, and brewing with precision. At the convenience of one simple click, you can enjoy the warm and delicious coffee of your preferred style under a minute with this excellent unit.
We're quite surprised to find out that this model comes along with an efficient milk frother, mainly due to its price range. If you have a sweet tooth for americanos and macchiatos but don't know how to froth the milk, just chill and let this unit do it all for you automatically. 
Additional features include an efficient portafilter and an electric grinder, that enhances the efficiency of this coffee machine by a great deal. Overall, if you and your large family has a regular habit of drinking coffee, this model would make an appropriate addition to your kitchen.
What could have better
Unlike most of the coffee machines out there, this model doesn't feature a burr grinder. Although we're not questioning the efficiency of blade grinders, but still burr grinders always get the upper hand.
Pros
Automatic coffee grinding

An excellent and durable portafilter

Efficient milk frothing feature

Power saving mode for energy conservation
Cons
Does not feature a burr grinder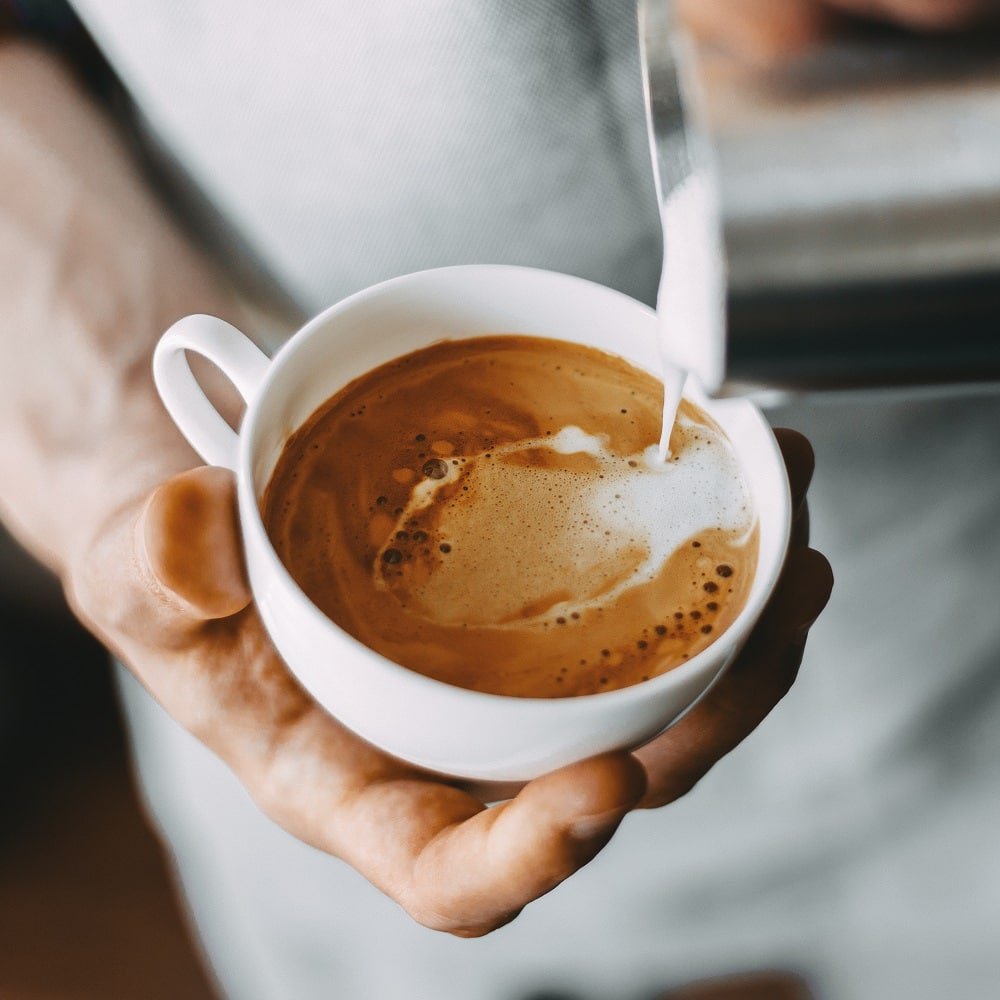 Cappuccino Maker Buyer's Guide
So, now that you've come across some of the best cappuccino makers right now, you've probably made up your mind to buy one yourself. But, before you make a purchase, let us pinpoint a few factors to make sure of while selecting the right cappuccino maker for you. 
User-friendliness
Before you buy a cappuccino maker, ask yourself- how good are you at using one? Some of us are pretty experienced at handling these machines at their workplaces. But, most of us are complete beginners to coffee making. If you're one of those people, always go for a device that assures you great convenience and user-friendliness.
Easy-to-clean
The main reason for purchasing a cappuccino maker is that you don't have enough time to make good coffee by yourself. However, if a machine that lacks sufficient self-maintenance features leads you into spending more time and energy on cleaning it, then what's the point? Many models out there come equipped with drip trays and other features that make cleaning easier.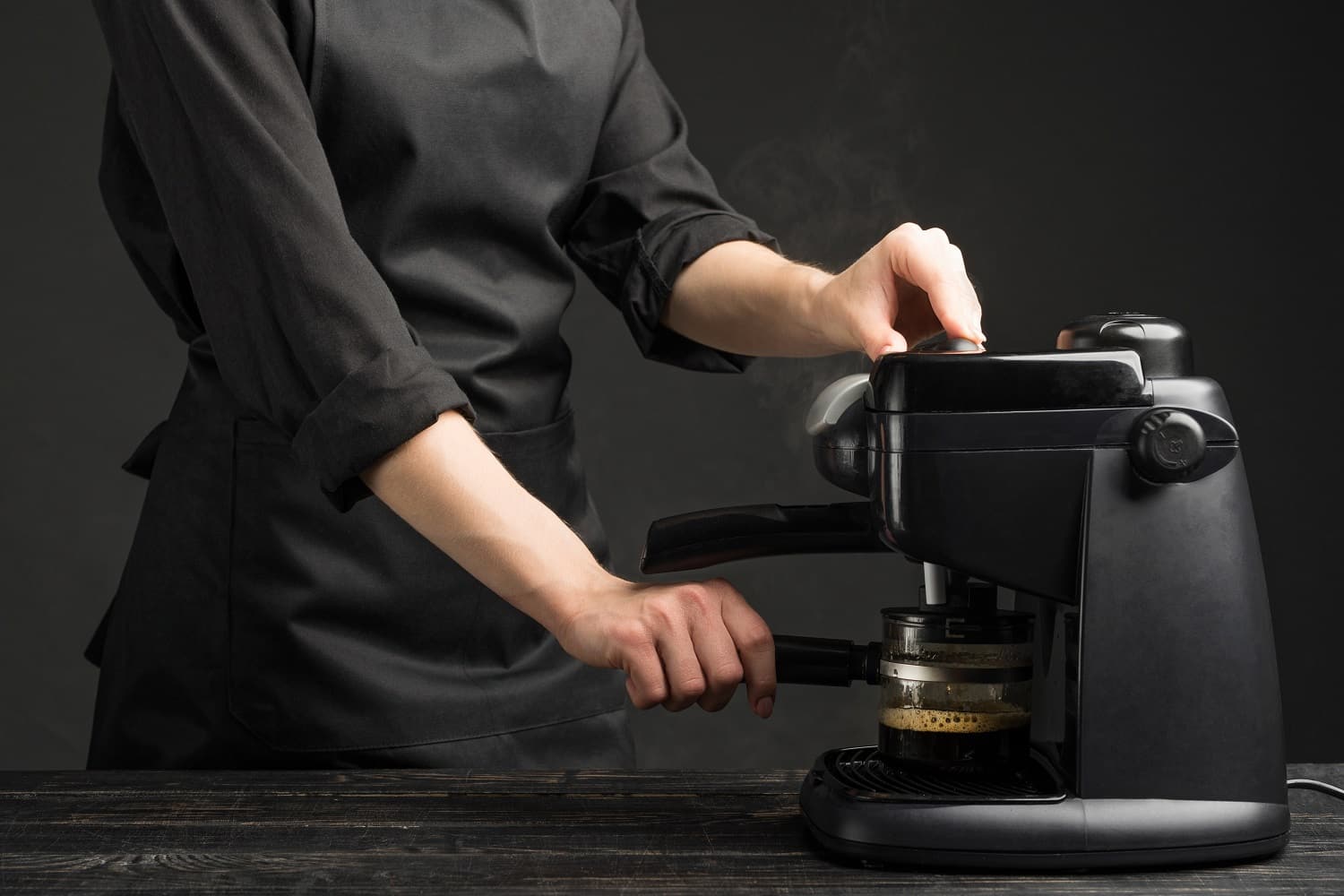 Your preference for coffee
If your love for coffee is undying, then the chances are that a regular cup of joe won't satisfy you for a long time. You'd want to try out different recipes and blends, and your device needs to be compatible with all of them. Various cappuccino makers support numerous types of coffee preparations, which is a blessing to our taste buds.
Size
Frankly, some cappuccino makers can get quite big. Now, its a kitchen appliance, and kitchen spaces are usually preoccupied with numerous appliances. So, if you have a large kitchen, purchasing a big cappuccino maker works fine. However, if you have very little space in your living space, always go for the compact ones.
Durability
Last but not least, let's not forget the most obvious factor to consider before you make any purchase. Now, let us warn you; There are cheap cappuccino makers, and then there are really cheap cappuccino makers. Usually, the cheaper ones will quickly grab your attention, but they wouldn't last long enough. However, the mid-range products manufactured by reliable brands come with years of warranty as an assurance of durability. Now, the choice of yours.
EndNote
Cappuccino makers are a must-have in every household that is obsessed with espressos. These machines take over the responsibilities of coffee grinding, tamping, and brewing, so that you can enjoy your favorite beverage at all times. However, buying an ideal cappuccino maker can be quite a task, mainly because there's a massive crisis of knowledge and an excess of options to choose from.
That being said, we hope that you enjoyed going through our 13 best cappuccino makers list. Stay connected with us for similar helpful product reviews, and we'll see you soon.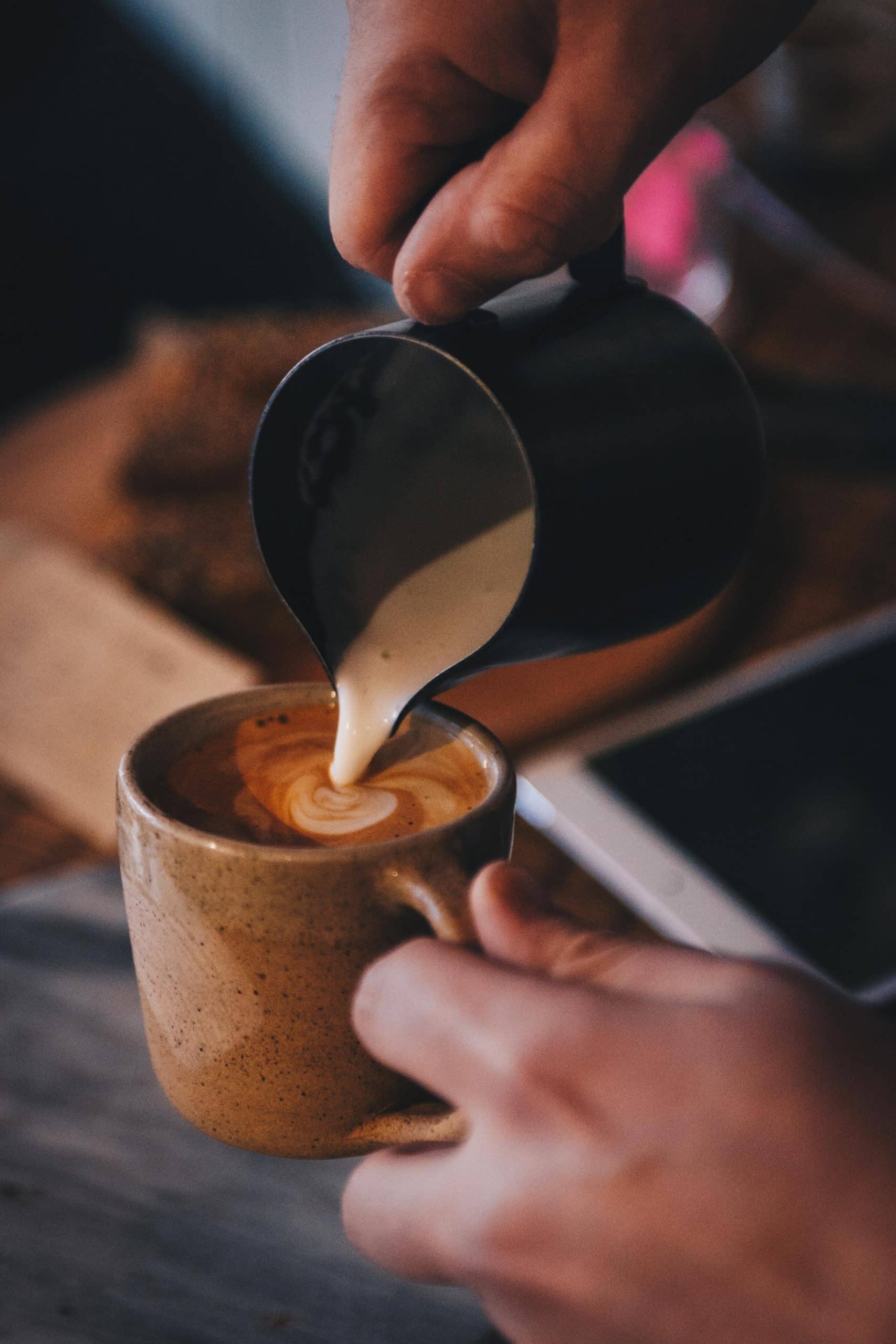 Related Articles
13 Safest Electric Kettles without Plastic 
11 Best Under Cabinet Range Hood 
Vitamix 5200 vs Vitamix 5300 [All You Need to Know]
4 Best Ways To Reheat Chicken Wings [Oven, Refrying, Sauté, Microwave]
13 Best Electric Kettles Right Now | Buyer's Guide
13 Best Small & Compact Microwave | Reviews & Guide
10 Best Food Scales  | Buyer's Guide and Reviews
15 Best Electric Smokers – Guide & Budget Picks
13 Best Kitchen Shears Right Now Reviewed
13 Best Mini Freezers for a Chilly Year 
10 Best Hot Dog Rollers | Buyer's Guide and Reviews
5 Best Lunch Boxes and Coolers for Construction Workers
11 Best Range Hoods to Consider
11 Best Bar Stools Today | Buyer's Guide and Reviews
11 Best Food Processors For Nut Butter
13 Best Wine Coolers Right Now
10 Best Hot Chocolate Makers  | Buyer's Guide and Reviews
13 Best Cappuccino Makers to Enjoy Today | Buyer's Guide
43 Super Cool Bar Top Ideas to Realize
Koolatron P-20 Thermo-Electric Cooler Review
NutriBullet vs. Vitamix [All You Need to Know][Winner]
What Size Air Fryer Do You Really Need? [Buyer's Guide]