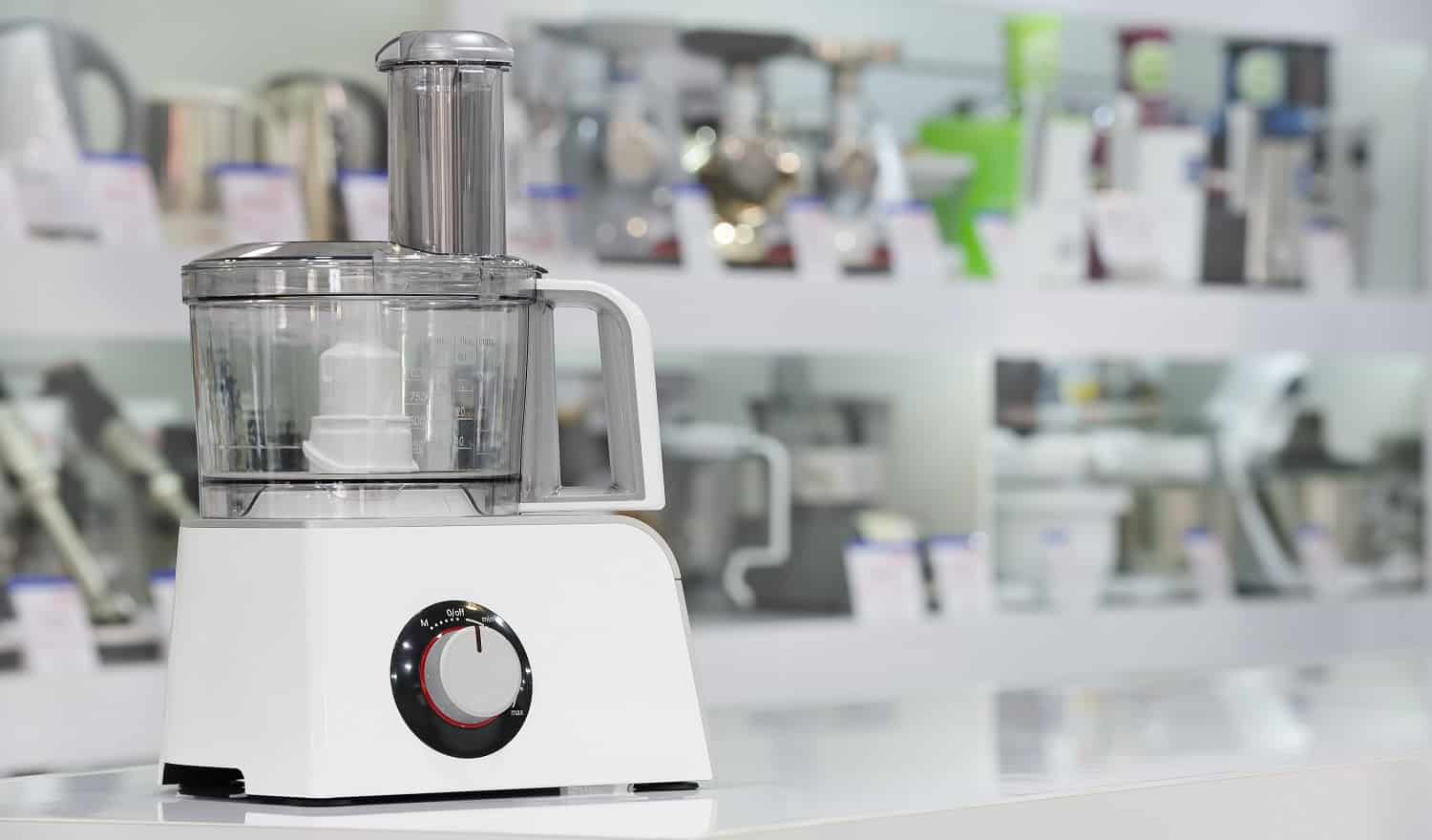 Do you want to shift to a complete vegan diet? Then nut butter will be the perfect addition to your meals.
Imagine being able to make this butter right at home with the least amount of effort! A good food processor will enable you to do just that. It will help you throughout, from grinding the nuts to blending it, creating a creamy spreadable paste that will go with all kinds of meals.
Now, with several food processors available in the market, picking one can be quite challenging. But don't worry, we have got you covered.
To save you from a nerve-racking expedition, this comprehensive and unbiased list of 11 excellent options has been curated. We have also included a buyer's guide that will help you choose the right one for your needs.
So, without further ado, let's dive in!
Top Food Processors For Nut Butter
IMAGE
PRODUCT
DETAILS

Our Top Pick

Our Top Pick

Cuisinart DFP-14BCNY 14-Cup Food Processor

4 mm standard slicing disc
Cord length of 36 inches
14-Cup Lexan work bowl

VIEW LATEST PRICE →

Hamilton Beach 70725A 12-cup Stack and Snap Food Processor

450 W motor
12-cup capacity
Stainless steel blades

VIEW LATEST PRICE →

Breville BFP800XL Sous Chef Food Processor

5 multi-function discs and 3 blades
Countdown auto timer
5.5-inch super-wide feed chute

VIEW LATEST PRICE →

Cuisinart DLC-2ABC Mini Prep Plus Food Processor

250 W motor
Auto-reversing SmartPower blade
24-ounce work bowl with handle

VIEW LATEST PRICE →

Cuisinart DLC-8SBCY Pro Custom Food Processor

11-cup work bowl
Extra-large feed tube
Five-year full motor warranty

VIEW LATEST PRICE →

Braun FP3020 12-Cup Food Processor

600 W motor
DualControl system
Overload protection feature

VIEW LATEST PRICE →

Ninja QB1004 Blender/Food Processor

450 W power pod
Equipped with a splash guard
16 oz. chopper bowl

VIEW LATEST PRICE →

Hamilton Beach 70740 8-Cup Compact Food Processor

Large feed chute
2 speeds plus pulse
Power capacity of 450 W

VIEW LATEST PRICE →

KitchenAid KFP1466ER 14-Cup Food Processor

Hands-free commercial-style dicing kit
2-in-1 feed tube
Externally adjustable Exact Slice System

VIEW LATEST PRICE →

NutriChef NCFP8 Multipurpose 12-Cup Multifunction Food Processor

Powerful 360° cylindrical impact
Electronic overload protection

VIEW LATEST PRICE →

Hamilton Beach ChefPrep 10-Cup Food Processor

Powered by a 525 W motor
Dishwasher safe
6 versatile functions

VIEW LATEST PRICE →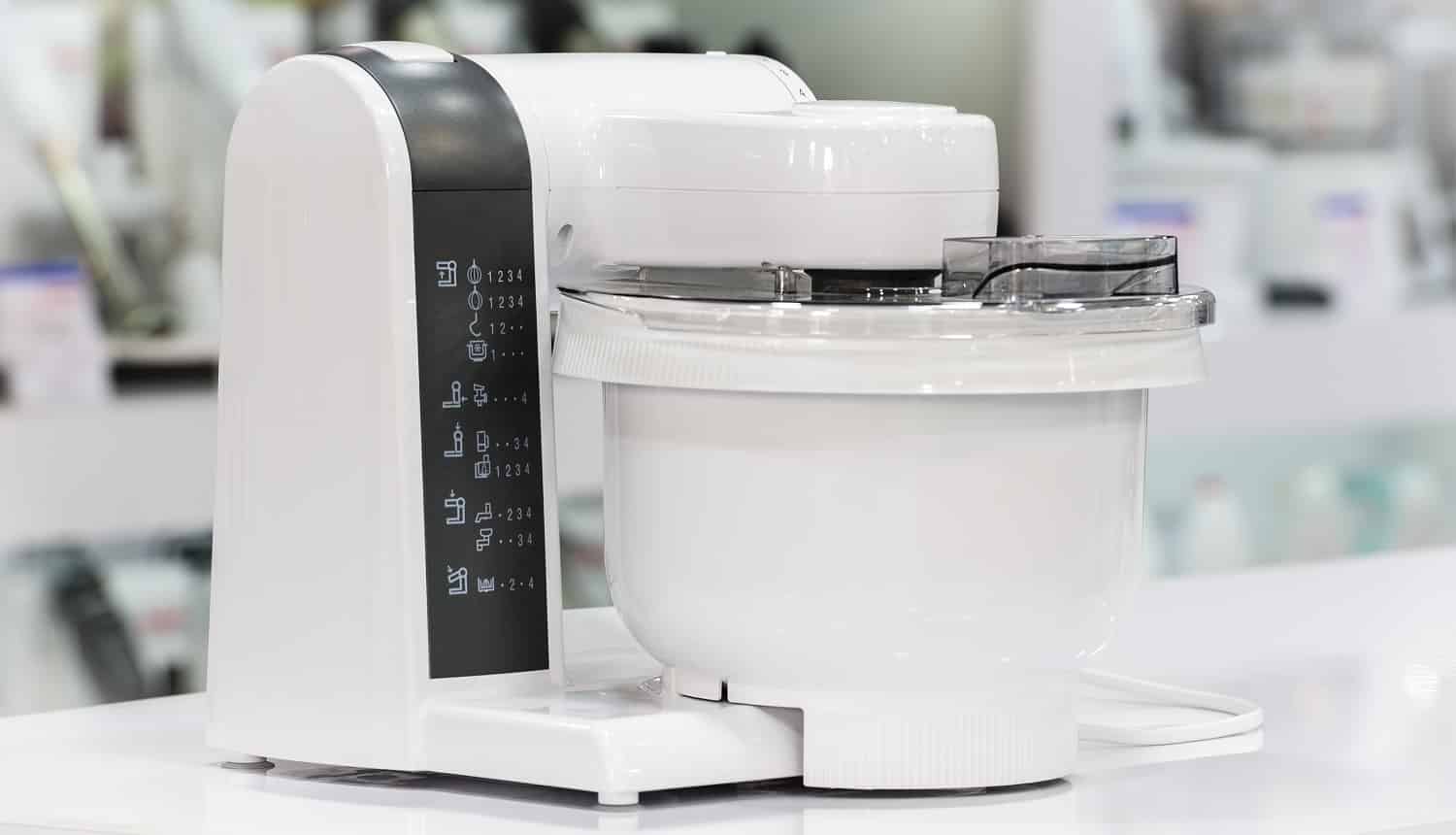 The product that tops this list for its exceptional performance is the Cuisinart DFP-14BCNY 14-Cup Food Processor. With its large capacity and ease of use, you can make a lot of butter in one go. Share the delicious results with your family while also ensuring that your monthly need for butter is taken care of.
Sale
Why Did We Like It?
Cuisinart is a legendary name when it comes to the ultimate food processors, and it has been very successful with this product. Equipped with a powerful 720 W motor, it will blend the toughest of nuts to create the creamiest of butter.
To make this possible, the food processor has stainless steel chopping and mixing blades. These blades are very sharp and can cut through anything. It will allow you to cut, shred, puree, slice, knead, or emulsify if necessary. The versatility that it boasts of undoubtedly stands out in this case.
Coming to the control features, it is very easy to manage the blending process with a single-touch experience.
Also, while in most cases, you cut bigger ingredients into small pieces to fit them through the feed tube, this product has an extra-large tube that can handle whole fruits and vegetables easily.
What Could've Been Better?
While we had no issues with the general functioning, we would like it better if the cleaning process could be made easier. The corners of this processor's lid were very difficult to clean, and we had to leave it soaked in water overnight to get all the particles out.
Pros
Known for medium shredding

Capacity of 720W

Parts are dishwasher-safe

Recipe booklet included

Extra-large feed tube for greater efficiency
Cons
Difficulty in cleaning the corners of the lid
Step up your food preparation with this budget-friendly option. The Hamilton Beach 70725A Stack and Snap Food Processor is a brilliant pick with its outstanding bells and whistles. With a sufficient capacity of 12 cups, it will easily take care of your individual needs while fitting into small spaces.
Sale
Why Did We Like It?
First of all, we loved how easy it was to install the product. A guide book is provided with pictorial representations of the installation process. It will tell you how to use this for various purposes and will help you set it up within an hour.
To add on, we loved the stack and snap design. You will not have to twist the lid to lock it in place, making the process simpler. The bowl is absolutely leakproof and prevents liquid from flying out. It comes with small locking clips for additional safety.
Since the product is smaller, it is equipped with a 450 W motor, which works very efficiently and will turn your peanuts into a smooth paste within minutes. With stainless steel blades that can chop, slice, shred and puree, we could trust this machine with all kinds of nut butter.
What Could've Been Better?
The unit can be noisier when compared to most options. We could not use it at night as it would wake up anybody trying to sleep in the house. This was a hindrance, but it did not affect the efficiency in any way.
Pros
2 speeds plus pulse control

Stack and snap design

Perfect for smaller needs

Affordable
Winning the tag for the most convenient option with advanced features, this is a remarkable product to pick. The Breville BFP800XL Sous Chef Food Processor boasts of multiple blades and a massive capacity of 16 cups. With a micro-serrated S-Blade, this definitely packs a punch.
Why Did We Like It?
Equipped with a robust 1200W motor, this is one of the most powerful units in this list. It can handle the toughest jobs very quickly. Accompanying it are 24 settings, which will let you cut, chop and slice as thin as you want.
In case you are working with a smaller amount, this product is equipped to deal with it too. Along with 2 BPA free processing bowls, you have a mini 1-liter bowl option that will take care of smaller quantities. The large 3.8-liter bowl can make sure you make enough butter to last your family for a whole month.
To prevent you from waiting by the processor until the work is completed, this unit comes with a multidirectional timer. It can count up or down depending on how you want it. 
Overall we were very happy with the professional functioning of this food processor.
What Could've Been Better?
Although one can store it vertically or horizontally, the product is pretty huge and will need a lot of space. At 11×8×18 inches, it will require more area than most options in this list. We would recommend that you check the amount of counter space that you have before purchasing.
Pros
200 W motor

2 BPA-free processing bowls

LCD for clearer viewing

Can be stored vertically and horizontally

Heavy-duty induction motor
Do you want a food processor for personal usage? The Conair Cuisinart DLC-2ABC Mini Prep Plus Food Processor is a very affordable option to go for. It is perfect for small families and will blend 3-4 cups of nut butter at one time. Powered by a 250 W motor, you can get the job done within a few minutes.
Why Did We Like It?
The two main functions of this product are to grind and chop. This will enable you to chop the nuts quickly before you blend it further. With auto-reverse stainless steel blades that can spin in both directions, every nut will be equally chopped and attended to without the need to change blades.
A 24-ounce bowl placed below the processor will collect all the butter, and you can easily take it out with a handle provided with it. This bowl is made of safe BPA-free plastic and will not harm you in any way.
To make things easier, the parts are dishwasher safe, and you will not have to clean any of it by hand. We were able to save so much time because it gets very difficult to clean butter with bare hands.
To top it all, we have very little kitchen space, but this machine easily fits into it. It is lightweight and takes up minimal area.
What Could've Been Better?
This is another product with a very loud motor. If you live in a flat, the noise could disturb your neighbors, and hence, it is best to blend butter during the day. You will not be able to use it at night or during sleeping hours without waking up everybody around you!
Pros
Cord length of 36 inches

Parts are dishwasher-safe

Stainless steel blades

Instruction and recipe booklet included
Let the Cuisinart DLC-8SBCY Pro Custom Food Processor put the power in your hand with its brilliant blending and processing capacities. With a conveniently sized jar and a set of sharp blades and discs, you will be able to chop the nuts in a jiffy. This is truly one of our favorites for its brilliant performance and ample capacity.
Why Did We Like It?
A problem we have noticed with most food processors is that they keep vibrating and moving out of place. This can be risky if they are kept near the edge of the counter as they might fall off. But this one stands out as it has minimum vibration, and it does not skid due to it.
Moving on, we were impressed by the 2 stainless steel slicing discs in thin and medium sizes. It can shred, chop, grind, mix, and emulsify with ease. You will be able to get 11 cups of nut butter at one go. If you have a family of 4, this will make a sufficient amount of butter for all.
Another vital feature is the ease of installation. To help beginners use the device flawlessly, Cuisinart adds a DVD to the kit. It is very helpful and will exactly show you how the product functions along with some basic recipes too.
What Could've Been Better?
Although the product has worked exceptionally well for us, we feel that the lid could be improved. It is a bit fragile, and we had to replace it once. You mustn't drop it or push it in too hard. These are the major causes of it breaking, and it is best to avoid them.
Pros
Stainless steel thin and medium slicing discs

Perfect for large families

Comes with a DVD for ease of usage

Does not vibrate
Cons
The lid is slightly fragile
Next up is an ultra-quiet machine which will not disturb anybody no matter when you decide to use it. The Braun FP3020 Food Processor will easily fit the needs of a medium-sized family and has 11-speed variations to ensure that you can blend all kinds of edibles.
Sale
Why Did We Like It?
We will begin with the DualControl system, which ensures that you get an even consistency without having the machine function at maximum speed. There are multiple speed variations to choose from, so as to get the best performance while saving energy.
Further, it is powered by a 600 W motor, which is efficient enough to take care of all kinds of nuts. This worked very well with almonds, which is known to be a tough nut.
With a capacity of 12 cups of dry ingredients and 9 cups of liquid ingredients, you can easily grind a lot of nuts at one go. Not only this, it has 7 blade variations to pick, which is truly unique. From chopping to grinding and kneading, handle it all in the most comfortable way possible.
Besides this, we could use a dishwasher to clean the parts. Except for the base with the motor, every part can be put into a dishwasher for efficient cleaning.
What Could've Been Better?
We feel that the instruction booklet could have been better. It does not state the steps clearly, and we had to watch online videos to learn how to install and use it. This got us to spend extra time, which could easily be prevented with a more detailed booklet.
Pros
Can select between 11-speed settings

Ultra-quiet functioning

Dishwasher-safe and easy to clean

Stylish and sleek design
Cons
The instruction booklet is not efficient
If you are looking for a versatile option that will help you grind, chop, or blend, the Ninja QB1004 Blender/Food Processor is one of the best choices available. With its 3-in-1 features, it is indeed a perfect option for small families. We use it to make cashew butter, and it has never disappointed us.
Sale
Why Did We Like It?
The processor comes with stacked blades with a combination of sharp and blunt edges. You will get a processing bowl and a separate chopper bowl to take care of different needs.
To turn it on, there is a large chrome pulsing button, which will help you monitor the texture and consistency. We were able to get smooth nut powder and then create 16 ounces of butter with it at one time.
Additionally, it comes with a no-slip base and splash guard, which will prevent leakage or accidental splashes. Rest assured that your food is safe and adequately blended just the way you want it.
What's more! Cleaning is super easy, with the parts being dishwasher-safe. It can be difficult to clean off the grease by hand, but with this feature, you do not have anything to worry about.
What Could've Been Better?
The only hindrance in this case is with the Pulse technology. To operate this machine, you will have to keep a button pressed continuously. This means you cannot leave it to grind while finishing up other work. It makes the process more time-consuming.
Pros
Jars are BPA free

3 interchangeable cups and storage lids

Parts are dishwasher safe
Cons
Have to keep pressing a button to operate
In the eighth position, we have a mini product that will take care of all your small needs. With a 450 W motor, the Hamilton Beach 70740 Compact Food Processor will cut through nuts as well as be a perfect addition to the kitchen for chopping and slicing vegetables.
Sale
Why Did We Like It?
First of all, you will be able to control the speed with the 2 speeds plus pulse. One can toggle between high and low speed for different types of food. With a large feed chute, put in anything from nuts to whole blocks of cheese without cutting it up first.
To add to the efficiency, this product has a reverse disc that slices through any hard ingredient. You will be able to grind cashews, almonds, or peanuts with the blade smoothly. Make your favorite dishes with nut butter and pesto sauce, both of which can be blended and made easily, thanks to this.
Furthermore, this has a generous holding capacity of 8 cups, which is sufficient for most families. You will be able to grind 8 cups of nuts at once, which can last one family for a month.
Overall this is a great gadget in a mini size that can fit into any space easily.
What Could've Been Better?
This is not a machine that can be used for very frequent usage. Although it is perfect for personal use, this will not be sufficient for professional purposes or for regular usage. So, make a note of your considerations before purchasing.
Pros
Holding capacity of 8 cups

Slice and shred disc

Affordable

Takes less storage space
Whichever nut butter is on your mind, the KitchenAid KFP1466ER 14-Cup Food Processor will help you bring it to reality. With its high, low, and pulse speed options, it can take care of all kinds of nuts with ease. We also loved the user-friendly design that it boasts of.
Why Did We Like It?
Known to be a great multi-tasker, this food processor slices any kind of food with precision. With its Exact Slice system, you can monitor and change the cutting speed so as to ensure that the width of every slice is the same. In case you want to chop nuts to make crunchy peanut butter, this is a great mode to use.
Another brilliant feature is the unique locking system with an ultra-tight seal. It will help you fill up the jar to capacity without any fear of accidental spills. Ingredients do not get stuck in the corners of the lid, which makes it very easy to clean. There is an additional cleaning tool included, which will help you with the overall scrubbing.
Also, the processor comes with a hands-free dicing kit, which will prevent you from having to spend time and effort. The machine will handle it all while you can carry on with other activities.
What Could've Been Better?
This is indeed a versatile product, but we believe the price could have been lower. It is expensive, and the average householder will not be able to afford it. But on the other hand, if you can spend some extra bucks, we would recommend purchasing this one.
Pros
Has a 14 cup work bowl

Ultra tight seal for better locking

Includes a cleaning tool

High, low and pulse speed options
Take the hassle out of meal preparation with the NutriChef NCFP8 Multifunction Food Processor. Featuring an ultra-quiet motor and equipped with a massive capacity of 12 cups, this product will be the perfect addition to your kitchens. Also, it makes the creamiest nut butter giving you the exact texture that you desire.
Sale
Why Did We Like It?
This is one of the quickest food processors in the market. With stainless steel blades and a powerful 360° cylindrical impact, you will be able to grind nuts in an instant. We loved the top-rated S-blades that have been used. You can shred, slice, mash, knead and emulsify with the multiple blades and reversible disc.
Furthermore, we found this gadget to be very compact even though it has a large capacity. It will not take too much of your counter space and will fit into small-sized kitchens.
An added safety feature is the electronic overload protection. This keeps the motor safe and protected from overheating. The machine has a silicon rubber bottom, which prevents it from skidding or moving. We found the grip to be outstanding, and no matter how much it vibrated while functioning, it did not move out of place.
What Could've Been Better?
Although it is not difficult to clean and you can do so, with soap and hot water, the parts are not dishwasher safe, and you will have to do it by hand. This will take more time and effort and may not be the best option for those with a tight work schedule.
Pros
Quiet and powerful motor

Has a 2-liter capacity

Easy to clean
In the 11th position, we have the Hamilton Beach ChefPrep Food Processor, which will make food preparation seem like a breeze. It is quick and easy to use, and you will be able to fit in anything from blocks of cheese to veggies through the big chute without having to cut them first.
Sale
Why Did We Like It?
With a large 10-cup capacity and 6 versatile functions, you can chop, grind, shred, crinkle and puree with the utmost ease. To make it happen, this has got sturdy S blades, which are super sharp and efficient.
It is also equipped with a 525 W motor, which is powerful enough to handle peanuts and almonds. We were able to make peanut butter in a matter of 10 minutes in total, and it lasted us for a month. The bowls are also quite large and can hold the butter securely.
Unlike the previous product, this one is very easy to clean as it is dishwasher safe. All you need to do is take the parts out and place them inside the washer. This saves you from the grueling job of scrubbing every edge and corner.
What Could've Been Better?
The only drawback here is that it cannot handle heavy usage. You will have to be careful about stressing it out too much as the machine may give up. We had to get our one repaired after using it constantly while preparing for a big party.
Pros
Has a large feed chute

Sturdy S blades for a flawless performance

2 reversible slicing/shredding discs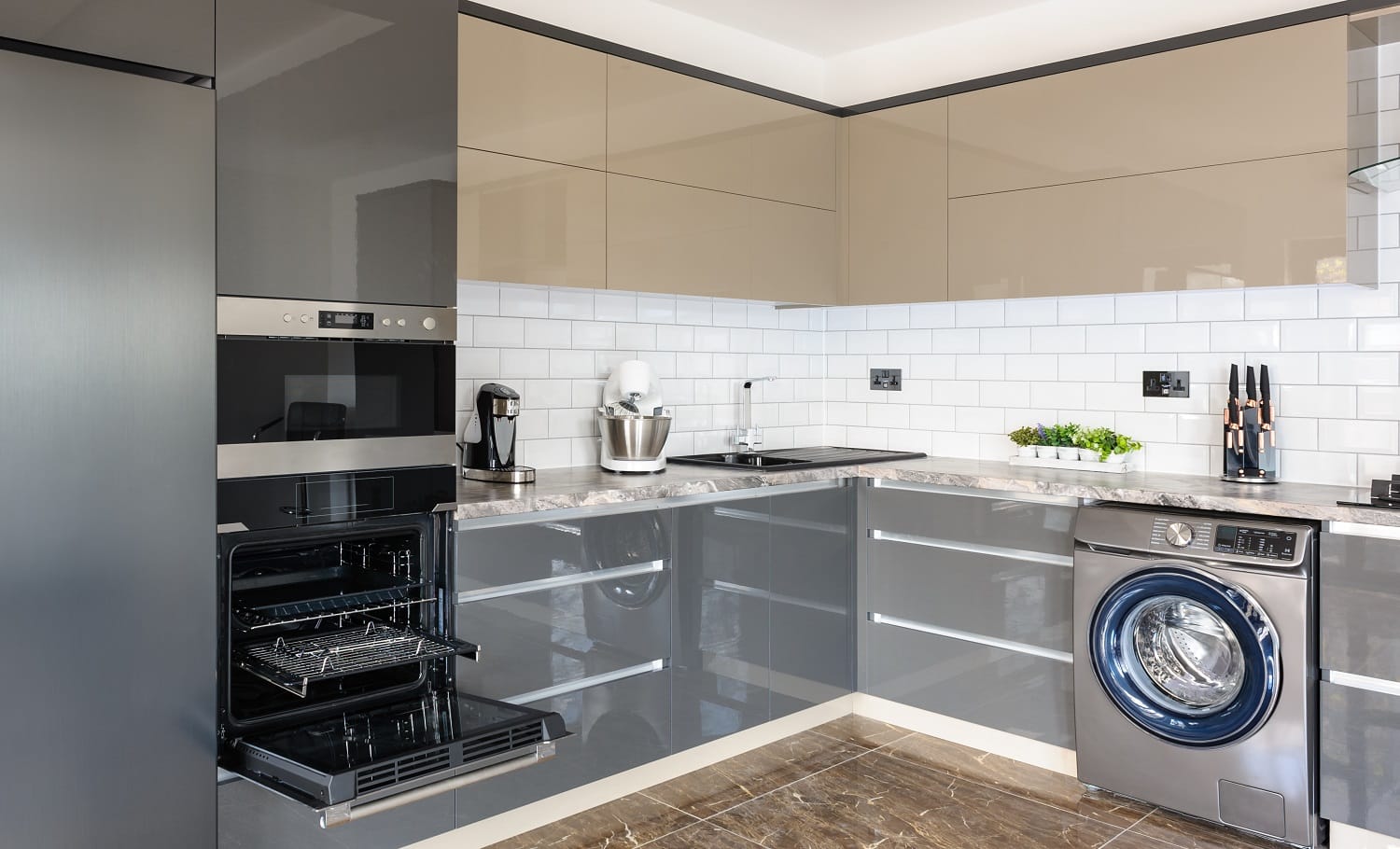 Food Processor For Nut Butter Buyer's Guide
Food processors are excellent ways to chop and grind nuts. They will not only help you grind but will blend well to make the perfect form of butter to add to your vegan diet.
Now that you have gone through the 11 top products, you will know that each one is unique in its way. Make a decision based on the kind of size, motor, blades, and cleaning capacity that you may need.
To help you make this choice, we have detailed down the critical points that need to be kept in mind. We hope this guides you towards buying the one that fits the best.
Size and Capacity
What is the size of your family? This is a major question that you should ask yourself before purchasing any of the products. The size of your family will help calculate how much butter you need to make. Once you know the quantity, choose a product that fits in.
If you live alone or with a spouse, a small product will be perfect. It will not take up too much kitchen space and will help make the right amount of butter. But in case you have a big family, it is best to opt for a larger option to prevent grinding nuts in batches. This will save a lot of time while doing the same amount of work.
Cleaning
While some products are dishwasher-safe others are not. Nut butter can also be very sticky and difficult to remove, especially from grooves and hidden corners.
 We would suggest that you choose one which can be put inside a dishwasher. This will save time that you would otherwise spend on taking out particles from the corners of the lid.
Motor
A strong motor is essential if you want to tackle hard nuts. If you want to make small amounts of butter, a 450 W motor will work out. But these will not be efficient in dealing with larger amounts; It is best to opt for a machine with 800W or above to suffice for big families.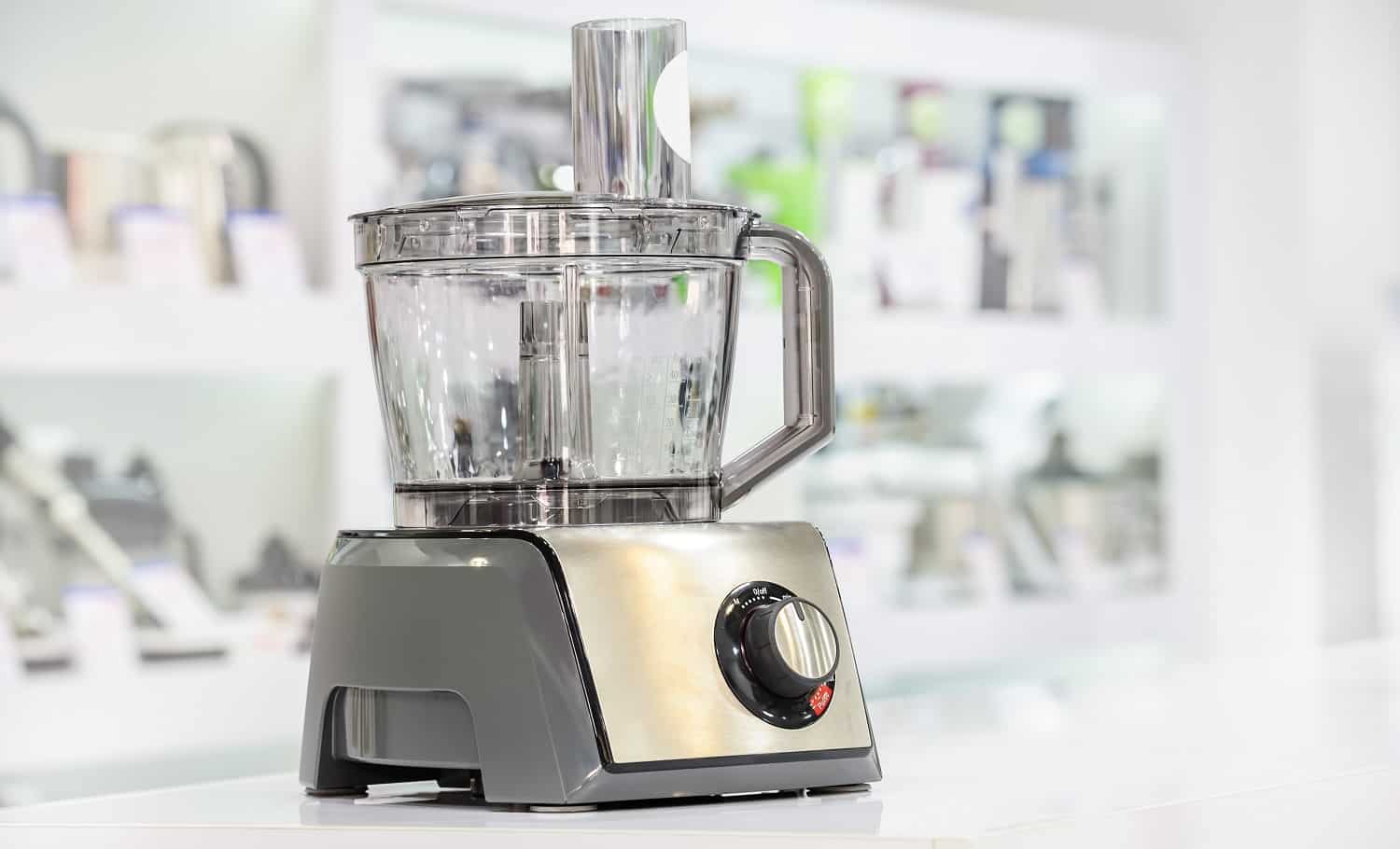 Verdict
Gone are the days when you would be spending hours chopping nuts with a knife. With advancements in technology, you have food processors that take care of creating the perfect butter while you just add the ingredients. With adjustable blades and powerful motors, you can achieve the perfect texture and consistency.
With this, we come to the end of our comprehensive guide of the best food processors for nut butter. We hope that it has given you enough insight and will help you make a decision.
However, before concluding, let's go for a quick recap of our favorites. The Cuisinart DFP-14BCNY 14-Cup Food Processor is our favorite overall because of its large capacity and user-friendly design.
If you are looking for the most budget-friendly option, go for the Hamilton Beach 70725A 12-cup Stack and Snap Food Processor. And the most valued choice has to be the Breville BFP800XL Sous Chef Food Processor with its advanced features.
With this, we will take our leave. Happy shopping!
Related Articles
13 Best Electric Kettles Right Now | Buyer's Guide
10 Best Food Scales Buyer's Guide and Reviews
15 Best Electric Smokers – Guide & Budget Picks
13 Best Kitchen Shears Right Now Reviewed
13 Best Mini Freezers for a Chilly Year  
10 Best Hot Dog Rollers | Buyer's Guide and Reviews
13 Best Cappuccino Makers to Enjoy Today | Buyer's Guide
11 Best Range Hoods to Consider
11 Best Bar Stools Today | Buyer's Guide and Reviews 
13 Best Wine Coolers Right Now
7 Best Hand Crank Ice Cream Maker