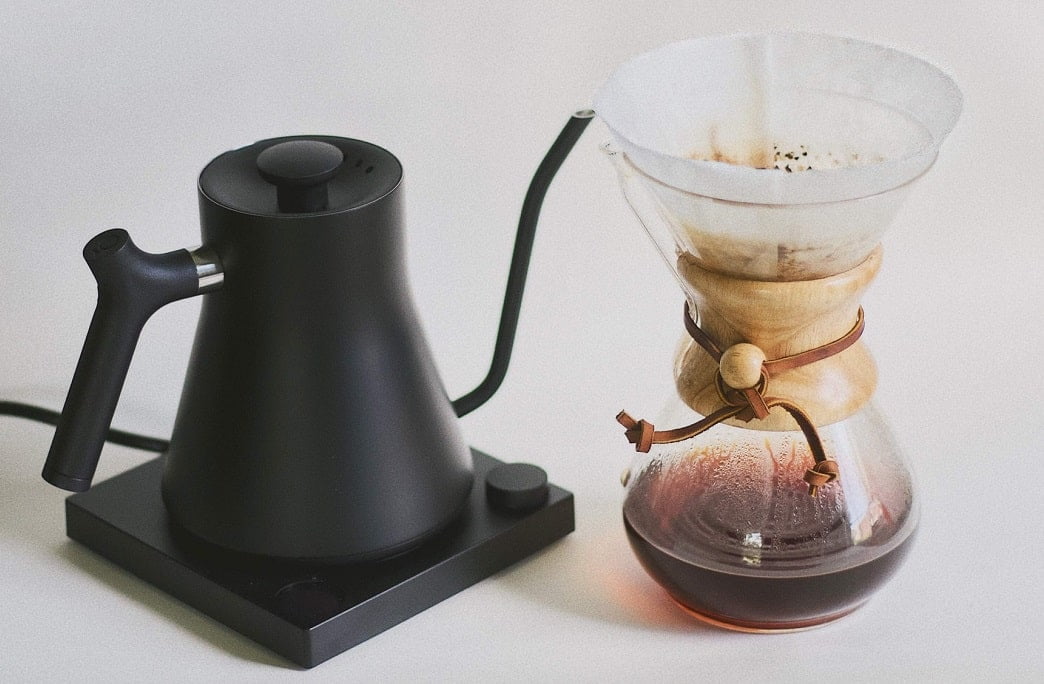 Living in the modern age is like welcoming a wave of new inventions aiming to make life easier. It's no surprise that we have many shortcuts for getting basic work done at home.
When you compare the kitchen tools of the 20th century to that of the 21st century, you'll be amazed by the change. One such boon is the electric kettle that is designed to boil water within a few minutes.
This multi-purpose, speedy, and energy-efficient appliance comes of great everyday use. After all, in many places, we can't use the traditionally large tea kettle. It's especially true when living in dorm rooms and hotel rooms.
Now, finding the right unit can get challenging, with plenty of options around. To make it easier for you, we've picked out some of the best electric kettles that are available.
So, read on!
Best Electric Kettles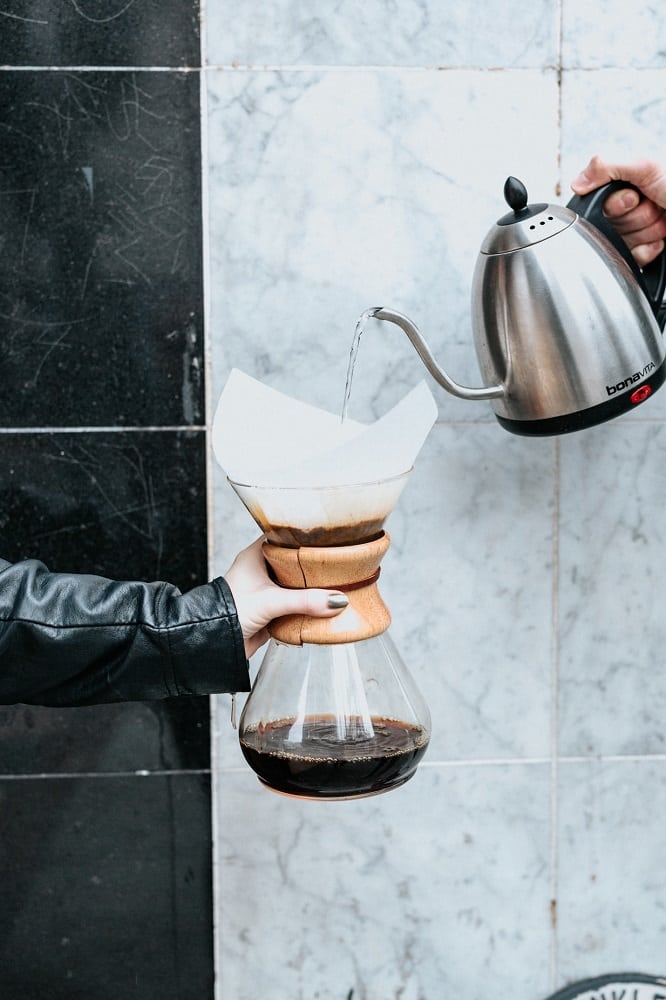 If you're looking for an electric kettle that has ease of use, accuracy, and speed, then look no further than the Cuisinart CPK-17 model. This 1 ⅔ liter unit has everything that would want from your new electric kettle.
It features an intuitive surface with a keep-warm option and six temperature settings. To find out more about this top contender, let's move to the following sections.
Experience
We wanted a quality electric kettle with advanced features, and we were ready to extend our budget by a few hundred dollars to get the right one. The CPK-17 has been ruling the market for quite some time now, so we decided to give it a try.
This kettle has a great ergonomic design with a wide handle that is comfortable to hold, along with a spout that doesn't dribble when pouring. And the best part is that it comes with a keep-warm option that allows it to hold water for about 30 minutes at the set temperature.
The highlight feature of this unit is the six temperature settings with six different buttons set on the handle. These buttons are also labeled with the temperature rating and the beverage that it will be best suited for. We find this to be pretty helpful, especially when we aren't sure about the ideal water temperature for making a certain type of tea.
Unlike other variable temperature electric kettles, the Cuisinart CPK-17 has effortless operation mechanics. You just need to add water in the reservoir, select the desired temperature, hit the power button, and wait for the device to beep once it's done.
When it comes to general maintenance, the lid opening is large enough to clean the insides properly. This kettle is also covered with a three-year warranty, which is the best if you compare with models made by other brands. Overall, the performance and warranty coverage of this electric kettle make it a value-added product.
Pros
Features auto shut off feature

Comes with a water level indicator

Preset temperature settings

The keep-warm feature works for about 30 minutes

Three year warranty period

Cons
Slightly expensive compared to other models

This unit is a pretty basic model with an affordable price range, and doesn't come with additional benefits such as variable temperature features. It also lacks the keep warm setting along with the bells and whistles, which are found in other high-end models. But it has all the essential features that you're looking for in a decent kettle to heat water in an instant.
Sale
Experience
The 1 liter Hamilton Beach 40880 was perfect for our limited budget. We are satisfied with the performance of this unit, and the basic features are sufficient for making hot water within a few minutes.
This unit is also very simple to operate; you need to lift the tab that is located at the base of the handle to start heating the water. Once the water starts to boil, the red light that is present on the bottom turns on instantly.
Moreover, when the water is completely boiled, the kettle automatically shuts down, so you don't need to worry about having to turn it off manually. With that being said, since it doesn't feature an audible alert, the water might even start to cool down if you don't pay attention to it.
The spout on this kettle also doesn't dribble water when pouring; this helps to prevent any spills. On top of that, you don't need to open the lid manually because it can flip open at the click of a button on the handle top. We find this to be a valuable safety feature, especially when we want to empty a hot kettle.
Another standout feature of this unit is the two water-level windows that allow us to see how full the kettle is, irrespective of how it's placed on the base. Unlike the product before, this one comes covered with a one-year manufacturer's warranty. The only drawback that is worth mentioning is the plastic hinges on the kettle lid, which makes it less durable than the steel alternatives.
Pros
Push-button lid to prevent spills

Drip-free spout

Easy to use

Large capacity (1litre)

Affordable price tag

Cons
Automatic shut-off feature doesn't work all the time

This precise-aim gooseneck kettle is ideal for tea lovers and for anyone who prepares pour-over coffee. The temperature accuracy of this unit is what makes it attract most of the attention. It also has pretty good boiling time, as it takes 3 minutes, 20 seconds to boil one liter of water. Let's move to the following section to see whether it lives up to the hype or not.
Experience
This OXO electric kettle was suggested to us by one of our friends, and it was the overall design that grabbed our attention. It comes with a sleek and angled spout that allows for controlled precision pouring.
The accurate temperature control and an easy-to-use control system makes the operation hassle-free without having to deal with many buttons on the handle. We just have to twist the knob for adjusting the temperature level and then gently press the knob to start heating.
Moreover, the temperature control is one of the standout features of this unit. You can adjust the water temperature in a maximum of 1-degree increments from 40-100 degrees Celsius or 140-212 degrees Fahrenheit.
On top of that, when we turn off the unit, it manages to remember the last set temperature. This helps us prepare our coffee faster without having to fidget through the controls right from the start. Plus, it also has markings for operating instructions, which suggest the required temperature level for coffee, tea, oolong, and more.
The display screen highlights the current water temperature as it's heating, so you have virtual control over the process. Plus, it features audible alerts, which lets you know once the water is ready. Just like many other units, it also holds the temperature for about 30 minutes before it shuts down automatically.
Finally, the count-up timer is a unique feature of this unit that allows us to control the duration and speed of the pour, which helps us to serve the right quantity.
Pros
Two-year warranty

Automatic 30-minute temperature hold

Quick heating mechanism


Intuitive control
Cons
Maybe a little overpowered (1500 watt)

The dial is a bit tricky for adjusting the temperature level

The Bonavita electric kettle is like the complete package with adjustable temperature, ergonomic design, and a reasonable price range. Even though it might take a little longer to boil compared to the other units, the slight difference in performance doesn't steal the beautiful aesthetics that it's famous for. Let's delve a little closer to check out its features.
Sale
Experience
We were ready to purchase a less competent unit, but our main goal was to get a quality electric kettle. This unit is designed with a long gooseneck spout that provides excellent control and helps prevent any spillage. Plus, the temperature control is also very accurate, so we know for certain that this kettle delivers as promised.
The interface is also not streamlined, which further slows down its boiling time. When we compared the performance of this unit to the other electric kettles, we found the Bonavita BV382510V took about 5 minutes, 30 seconds to boil one liter of water. However, it maintained its impeccable accuracy regardless of the temperature setting.
We also have the freedom to set the temperatures in 1-degree increments, and the easy-to-read digital display makes it easier to adjust the settings. The product also has six preset temperatures that we can choose from, and it manages to track the water's temperature when it lowers or rises. This helps us to understand how hot the water is.
Since it doesn't have an audible cue, we need to babysit it for about 5 minutes to ensure that it has reached the desired temperature. That's a bummer! Plus, it doesn't feature a built-in timer or labeled controls, which further showcases its minimalism.
This electric kettle also received a few complaints about leakage around the base of the spout, and it takes longer to pour a cup of coffee because of the gooseneck structure. But we've been using this unit for a few months now, and we are satisfied with its functions.
Pros
Compact and lightweight design

Variable temperature settings

Commendable accuracy level

One year limited warranty

Cons
Stainless steel can rust if not handled correctly

If you're looking for an electric kettle that promises great quality and performance, then you should consider this unit by Mueller. It's made from the highest grade borosilicate glass, and it's no doubt that you need to maintain it correctly. This unit is designed to withstand the onslaughts of regular usage and comes with various features that make it worth every penny.
Sale
Experience
The electric kettle is one of the most frequently used devices in our kitchen, especially during breakfast time. After having tried many of the stainless steel models, we wanted a glass one, and the Mueller electric kettle is 1.8 liters, which is ideal for our home. Starting from the construction to its performance, everything is mostly as expected.
It's made with some of the top-notch quality materials, which are mainly known for their durability. The borosilicate glass reservoir is both scratch and scuff resistant, so the aesthetics is maintained regardless of how many years you use it. Moreover, the glass body also offers incredible temperature control and keeps the water hot for a long time.
The handle has an ergonomic design and a non-slip feature that helps to prevent hasty accidents. Since the handle is also heat-resistant, it makes it safe for use, and you don't have to worry about burning our hands even if we touch the kettle while it's working.
It also comes with an automatic shut-off system that makes it energy efficient, and the large capacity is perfect for boiling water or for making hot beverages. Plus, the water level measurements are indicated that assists in taking the precise amount of water.
Overall, we find this electric kettle to be quite versatile, especially the cordless base that makes it easier to use the unit and to carry it around while pouring the drink.
Pros
High capacity (1.8 liters)

Two years warranty

LED heating indicator light

SpeedBoil technology

Cons
The top lid doesn't open enough for manual cleaning

If you're a fan of classic designs, you're going to love this electric kettle from KitchenAid. Although it looks similar to the vintage stovetop kettles, it has all the features that we generally find in modern electric kettles. You can also get this model in different colors, such as black, brushed steel, and red. Let's find out more about its exciting features in the next section.
Experience
We have a massive collection of classic teapots and various tea accessories, so we couldn't afford to miss out on this modern device. It not only makes it easier to heat water but also gives a touch of luxury to our kitchen with its retro design. The 1222PT has a capacity of about 1.25-liter, which is sufficient for a small household.
Unlike most other electric kettles that we had seen earlier, this unit is available in beautiful colors. This kettle also features a heating element of about 1500 watts, which brings the water to boil within a few minutes.
As far as safety is concerned, this device has the standard features, such as boil dry protection and an auto shut-off feature. It comes with a solid stainless steel body and an aluminum handle that stays relatively cool. But for preventing rust, you need to dry the kettle properly once we're doing cleaning the insides.
One standout feature of this unit is its limescale filter in the spout. It's not surprising that lime deposits might occur over time, but having this extra filter helps ensure that we can keep the water as clean as possible.
Plus, it's also equipped with an LED indicator light, which lets us know that the kettle is switched on, while it quietly boils the water. The 360-degree removable base makes it easy for us to pour the water into a cup without having to fidget around to remove the kettle.
Pros
Easy to use and control

Has a classy design

Offers good performance

Features a limescale filter

Cons
Does not have the advanced control features

Finding an electric kettle with a modern design, and advanced features just got more comfortable with the Secura SWK-1701DB unit. It not only has an incredible construction but also features a wide set of temperature settings.
This unit has a BPA free exterior and all stainless steel interior that helps to keep it safe by making sure that no plastic parts touch the hot water.
Experience
We wanted a quality electric kettle with an incredibly quick and convenient operation. Since we need a shot of coffee every morning, we like to have the best tools for easy preparation. To avoid wasting too much gas, we decided to order for this electric kettle, mainly because it has a long four hour warmer function.
Another feature that stands out for us is the eight different temperature settings and precise temperature control. So, whether we are preparing standard hot tea or coffee, we know that we can have the right proportions concerning temperature.
Plus, this is a BPA free, all stainless steel kettle, which is one of its major selling points. It features double-wall construction that helps to heat the water faster when compared to other units. The unique design of this unit prevents the exteriors from getting heated up, making it suitable for our busy family home.
We have had many accidents with children touching hot pans, but we don't need to worry about such occurrences with this kettle. It also has a sure grip lid, which cannot be removed easily, so it's safe with children around. In the end, even if we knock down the kettle, there won't be any spills; that's how secure the lid is.
Pros
Four hours warmer

Eight temperature setting

Sure-grip lid

Cool touch

Cons
The interiors can get rusted if it's not dried

This electric kettle is one of the best budget options that we have on our list. It boils water quickly, just like the other top-quality models. Although the design is pretty basic, it comes with sturdy construction, and on using this kettle for a few days, the usage gets relatively simple. Let's move to the following sections, to find out about the benefits of using this unit
Experience
This kettle covers all the aspects when it comes to value, functionality, size, and appearance. It has a 1-liter capacity, which is more than enough for four cups of coffee with each cup measuring about 250 ml. The 1500-watt heating element brings water to a rolling boil within a maximum of 5-7 minutes.
With this electric kettle, we don't have to worry about excess energy wastage, or running out of gas. One of the most convenient features for us is the automatic shutoff feature that has saved us many a time when we have forgotten to shut down the power switch. It has a very small footprint and doesn't take up much space on the kitchen counter.
Moreover, it has a lightweight design, which makes it easier for us to pour the hot water without dripping or spilling it around. The water markings are also helpful as it allows us to measure the water that we are heating at the moment.
It comes with a 2-foot cord that wraps in a coil, and it's neatly hidden in the bottom, which allows us to pull out only the length that is required. So, we don't have to worry about a long cord hanging from the countertop anymore.
We find the maintenance to be relatively simple because the lid opening is spacious enough to clean the insides. But many users had earlier complained about the kettle getting rusty, so we make sure to dry the interiors as well as exteriors correctly after we're done washing it. Overall, this is a value-added product considering its simple design and performance.
Pros
Sturdy construction

Automatic shut off feature

2-feet power cord

1500-watts of power

Cons
The body is not insulated

This electric kettle features a closed water heating element that helps to reduce mineral deposits. When we combine the style and durability of this unit, we start to focus on why it makes a great investment. It has an 1100 watt power storage, which is enough for heating water within a few minutes. Let's find out about this model in the following paragraphs.
Sale
Experience
We wanted an electric kettle with excellent performance and aesthetically pleasing design, which is why we ordered the Ovente KG83B. It comes with blue LED lights that illuminate when we switch on the power button. We had earlier used this 1.5-liter kettle for a tea party, and we had many of our guests complementing the design of this unit.
It's constructed with high-quality borosilicate glass and stainless steel, both of which are known for their durability. So, we can rest assured that we've invested in the right product. This kettle features a flip-back lid that makes it easy to open the cover with a click of a button. Even when it comes to cleaning the insides, the adjustable opening is wide enough for convenient cleaning.
The safety aspects were also one of our main search criteria, but this unit meets our needs perfectly with its automatic shut-off features and boils dry protection technology.
This helps us rest easy by knowing that there won't be any potential fire hazard or energy wastage. Further, it comes with a 30-inch power cord that we can wrap neatly into the base to create a clutter-free kitchen space.
Probably, the only drawback of this unit is that we need to tilt the kettle sideways for pouring the water. And it's slightly heavy because this unit is made of glass. So, we usually try to avoid filling the water to the brim to prevent any accidents. Overall this kettle heats the water very fast, and irrespective of the interior temperature, the handle remains cool to touch.
Pros
Has an advanced technology

Eco-friendly

Limited two-year warranty

Easy to clean filter


Illuminated LED indicator light
Cons
Some users have complained about the auto shut-off feature

Whether you want to make hot water for some tea, pour-over coffee, or some other purpose, this 1.7 liters electric kettle will be your new favorite. This kettle has a clear glass construction, which makes it ideal for those who like to see exactly what's going on. And the ring of blue light on its base makes it entertaining to watch the water boil.
Experience
This kettle heats the water at a decent speed; it doesn't take more than 7 minutes to have the water boiling, which is pretty standard. It's any day faster than the stovetop kettles, or when we are heating water in the microwave, so we spend less time in making our hot beverages.
On top of that, we had received a tea infuser with this unit, which makes this kettle a best pick for all we tea lovers who focus on having specific temperatures for different leaves.
Best of all, it's a cordless unit, so we can easily remove the kettle from the 360-degree swivel base. This makes it convenient for both left and right-handed users because we can remove and return it to the power source from any direction.
It also comes with an easy to read LCD screen that displays the temperature. We can effortlessly adjust the temperature level, and it's relatively simple to operate. The top lid opens with the click of a button, while the large opening makes it easy to refill the kettle.
Plus, when the water is boiling, we can easily touch the handle owing to its heat-resistant properties. This keeps our hands out of harm's way when we pour the water.
The spout design is also brilliant. And we didn't have any problem with the water going anywhere other than where we wanted it. Finally, the glass construction makes it simple for us to see the water level to avoid overfilling and to adjust it accordingly.
Pros
Stay-cool handle

Intuitive functionality

Displays temperature and steep time

Drip-free spout

Cons
Plastic components come in contact with boiling water

When you browse through various craft coffee pages, there's a good chance for you to find Fellow Stagg EKG electric kettle being in use. After all, it has a beautiful construction, and its sleek body reflects light softly, all of which enhance its brilliant performance. Virtually every competition brewer, and cafe owner will know why this is a praiseworthy product.
Experience
We received this electric kettle as a gift, and we must say that its looks and functions are stunning. It has a matte black body that looks pretty classy, and the mirror stainless steel interiors are further enhanced with the soft glow of the LED display.
This unit also has a very simple operation; two small switches and a knob handles all the functions, which include- built-in brew timer, changing from Celsius to Fahrenheit, adjusting the desired temperature, and initiating the temperature holding mode ( 60 minutes max).
When it comes to performance, the kettle is quite efficient in heating the water and brings it to the desired temperature level. The lid of the kettle also fits snugly without making it difficult to remove, which makes it convenient for us when cleaning the insides. Plus, the handle is heat resistant so, we can easily pour the hot water without burning our hands.
Moreover, the gooseneck pour is slow, smooth, and precise. It also has the essential feature of an electric kettle, which is the variable temperature control system. And the best part, the temperature can be set as low as 104-degree that comes to use occasionally.
Though it's packed with functionality, it offers the same benefits as many other modern kettles that we had seen earlier. Since we had a bigger budget and we wanted a unit that would look good in the kitchen. Overall, it nails both looks and performance making it worth every penny that we have spent.
Pros
Interactive Hi-Res LCD screen

Classy design

Has a brilliant 1200 watt heating element

Can maintain the temperature for about 60 minutes

Cons
More expensive compared to other models

The stovetop kettle can get frustrating, especially with its slow blowing functions, but we have a suitable alternative for you that you can consider. It's the Black+Decker KE2900CR that features a Rapid Boil Technology, which prepares hot water within a few minutes. The sturdy construction complements its brilliant performance. Let's check out its benefits in the next section.
Experience
We were looking for an electric kettle that would heat water relatively faster than most other units. After having received good feedback from many of our colleagues about the efficiency of the KE2900CR from Black+Decker, we finally ordered it. This unit has a capacity of 1.7 liters, which is sufficient for a small to mid-sized family.
It has a stainless steel construction and uses about 1500-watt power, which makes it simple for us to boil six to seven cups of water. We don't have to wait for very long to get the work done. We generally use this unit when we are making hot water to prepare hot cocoa, oatmeal, tea, French press coffee, and a host of other instant meals.
This kettle is built to last, and the design is such that it looks great in our contemporary styled kitchen. And by the looks of it, we can say that the kettle will be a big hit even in the modern kitchens. The clear-view water window comes with level markings, which makes it easier for us to check whether we are filing the right amount of water or not.
This kettle also features a removable anti-scale filter that helps to prevent the mineral buildup from passing through the spout. So, we are aware that the kettle provides clean and fresh water without getting contaminated with any mineral deposits.
Further, it has the boil/dry protection feature that protects the device from any fire hazard. It automatically shuts down when there's no water or when the water comes to boil in the kettle. All in all, we are satisfied with the product, and it needs to be maintained well for better longevity.
Pros
Automatic shutoff feature

Easy-view water window

Rapid Boil Technology

Covered with a two-year warranty

Cons
Users have complained about the large spout design

The Krups Savoy makes for an ideal choice if you love trying out a variety of teas. It has a sleek design, and it looks gorgeous, which is a great bargain for its price. When you have an adjustable temperature kettle, it gives you the freedom to use the kettle as desired. This kettle not only has a smooth operation, but it's also constructed with top-grade materials.
Experience
As we were looking for an electric kettle, we tried reading up about its features to order for a unit that would have the most advanced features. The 1.7-liter Krups Savoy electric kettle did stand out amongst the rest that we had earlier selected.
This unit is made with stainless steel, and the design is such that it looks gorgeous on the kitchen top. It also has a cord, which we can shorten according to our requirements, and it can be easily concealed in the base. It comes with five preset temperature settings that keep us from burning the green tea leaves in excess hot water.
Setting the desired temperature level is relatively easy, and we can see the water temperature level rising gradually on the LCD, which sits on the base of the kettle. Since we drink tea and coffee regularly, it's a big deal for us to have a kettle with the right temperature. Plus, we find the LCD screen to be an excellent addition to this handy electric kettle.
When it comes to its functions, this unit automatically stops boiling when it runs dry or when the water reaches the desired temperature level. Plus, the kettle helps in keeping the water warm for sometime before it shuts down to protect the heating element. We can also press the power button for turning it off immediately.
The handle is also big and comfortable enough for secure handling and pouring. Overall, the structure and efficiency of this kettle with its range of features is a steal for its price.
Pros
Stunning metal design

Has an affordable price tag

Easy to use

Clear LED screen

Cons
Durability is questionable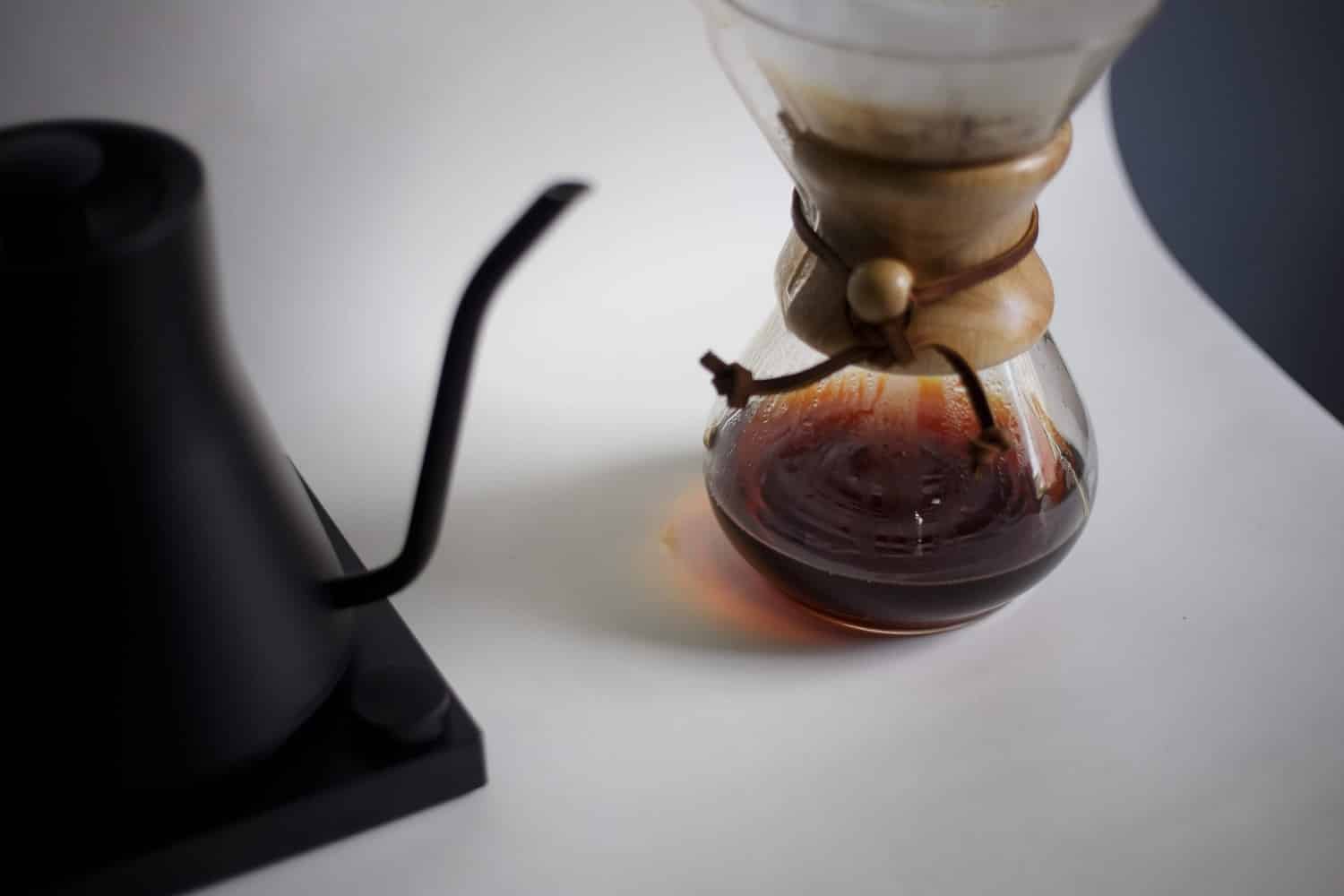 Electric Kettles Buyer's guide
Every electrical appliance that you plan to buy needs to be inspected based on a few essential factors. And your electric kettle is no exception! So, we've compiled all the necessary parameters that you need to consider while purchasing.
1. Size and Capacity for Water Storage
First things first, you need to determine the kettle size along with the capacity of water that it can boil in one go. Typically, you'll find kettles in the range of somewhere between 500 ml and 2 liters. Thus, you first need to consider your family size and requirements to purchase accordingly.
If you have a small family, then 1 liter will be enough while in case of a large family, you'll need approximately 1.5-2 liters electric kettle. You should also remember that along with the capacity of your kettle, the price range increases gradually.
When you're determining the size that's required, you need to also focus on the contour factor. This aspect helps decide the ergonomics of its design in a small spaced and crowded kitchen. So, it's important to select an electric kettle that doesn't require too much space and can be fixed quickly to any power socket in your kitchen.
2. Body Build Quality for Better Longevity
Electric kettles are usually built for resisting and propagating high temperatures of heat. This makes it important to ensure that the build quality is strong and durable.
Some of the best electric kettles don't just have the superior build quality, but they also have a great design with ergonomic contours. Once you have finalized on the kettle size, you need to select a kettle that is built with high-grade quality materials.
For the exterior parts of the kettle, we believe high range stainless steel material with aluminum die casting makes the ideal choice.
This aluminum die-cast should be fixed to a high-quality heat resistant plastic. We advise you to check the quality of the plastic because it should be either polypropylene or polyethylene. Since most of these plastics have a chance of breaking, it's best to ensure that it doesn't contain BPA, a chemical that is harmful to the body.
The electric glass kettle also has great aesthetics, but they are very fragile, so it needs to be handled with care. Besides that, glass is heavier than plastic, and of course, metal ones.
However, you also need to focus on the design that is printed on the plastic. After all, the less the design, the better is the visual appeal and also the ergonomics. In the end, you need to first look at the build quality before you delve into the design of the material.
3. Exterior Heat
As you might already be aware that kettles can dissipate a lot of heat. But excess heat dissipation can lead to potential threats because if you accidentally touch the body, you'll end up getting burnt in the process.
When it comes to electric kettles, you don't have to worry about too much heat dissipation. The handle of the electric kettle should be shaped and positioned in a way that highlights its ergonomics. This further helps to determine the balance factor in lifting, filling, and pouring from the kettle.
When the handles of electric kettles are made with electricity insulated and heat resistant materials, their metal bodies will also not dissipate too much heat like the standard kettle.
Since the internal usage of heat is pretty high for heating the liquid inside the kettle, there is minimal dissipation of heat to the exterior. Finally, as a buyer, you need to look for an electric kettle that has very little and best if it has no heat dissipation at all.
4. Speed of Boiling
The speed in which the kettle can boil the tea or water within it is another essential factor that you need to consider when purchasing a kettle. Because the speed of boiling is a good determinant of the kettle quality.
Most of us tend to prefer an electric kettle for making a quick cup of tea or coffee in the morning before we rush off to work, so you should look for a model that has the lowest boiling time. A good electric kettle will take nothing more than 5-7 minutes to boil water.
But again, the duration also depends on the capacity of your kettle. If you opt for the larger kettles, it will take you more time to boil the water, while the small-sized one is faster in comparison.
The wattage of the electric kettle also plays a vital role. For instance, a one-liter electric kettle with 1500 wattage will boil water in approximately five minutes.
5. Protection for Increased Safety
Electric kettles have a definitive power setting of around a thousand watts or more. And the amount of power consumed depends mainly on the volume as well as the capacity of the kettle. The higher the capacity, the larger is the power consumption. To prevent overheating and to save power, you should consider purchasing a product that has an automatic shut off feature.
For focusing on the safety of the electric kettle, you also need to consider the water level indicator. As we all know, water tends to expand a bit when it's boiling. Plus, many people have the tendency to overfill the kettle for boiling, but the water might overflow, and it can cause hasty accidents.
It's best if the unit has a water measurement gauge indicator or some simple marking against the wall that shows the quantity of water that needs to be filled. Measuring the liquid is always a better idea, then causing a mess while preparing your drink.
6. Cord or Cordless Electric Kettle
You'll find two common types of electric kettles that are available- corded and cordless units. For the corded kettle, you need to keep the device close to an electric plug. You might also face challenges with the cord coming in the path when you're serving the drink, especially if you aren't careful. Therefore, the cordless models are getting more popular with time.
The cordless kettles have a removable base, which means that you can easily detach the kettle and take it wherever you want. So, it's always best to select the cordless kettles that have a corded and removable base.
7. Ease of usage
Electric kettles have a very simple mode of operation. In most generic electric kettles, you have to pour the required amount of water, plug in the device to the closest power socket, press the power button, and voila!
The ease of use is generally considered to be one of the main highlights of opting for an electric kettle. To increase the ease of use, you need to make sure that you're selecting a device that has a cord with an appropriate length.
For improving the usability of an electric kettle, you should look for a unit that has wider cord lengths, and it should be built with good heat induction materials. This will help to ensure that the liquid won't get cold very fast and helps maintain the temperature level.
Plus, for increased usability, the device should feature a quality thermostat. With an accurate thermostat, you don't have to worry about energy waste because the unit will automatically shut down when the kettle is not in use.
8. Warranty
For all electrical devices, the warranty is an important factor that helps determine the quality of the product. When the electric kettle is covered with a good warranty, it helps to protect it from any manufacturer's defects. This also includes any malfunction that occurs during the tenure of the given warranty period or upon delivery.
In most cases, electric kettles have a maximum of 1 or 2 years warranty tenure, which depends on the manufacturers and the brand. Generally, if it's a renowned company and the kettle is expensive, then the warranty period might be more than two years.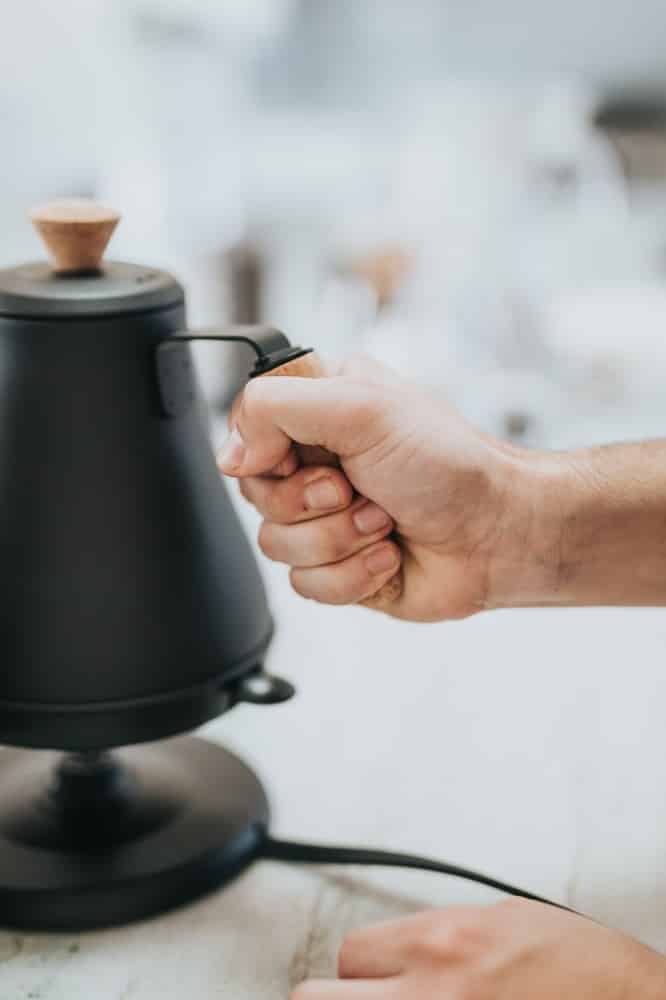 Benefits of an Electric Kettle
Here's a list of the varied reasons as to why you should purchase an electric kettle for your well-equipped kitchen:
1. Time-efficient
An electric kettle is any day faster than the microwave or traditional stove-base kettle. It can boil the same amount of water but at a faster speed, when compared to the other units.
2. Energy efficient
As the electric kettles have a faster operation, it tends to consume less amount of energy compared to its gas counterparts. Most of the electrical units are also equipped with an automatic shut-off feature that helps to prevent any unnecessary energy consumption. Moreover, if the house is solar-powered, then you can redeem even the little energy that is spent.
3. User-friendly
A quality electric kettle is safer than what it might seem to you. This is mainly because of the boil dry protection feature and automatic shut-off feature. Such additional features prevent the device from operating when the kettle is dry or if the water is already boiling. So, you don't have to worry about over boiling or any fire hazards.
4. Easy to operate
For using the traditional kettle, you need to light a fire on the gas stove. But with an electric kettle, you just need to pour water, plug into a power socket, and switch it on. With a single button operation, you can have a hassle-free experience.
5. Versatile
With an electric kettle, you don't have to limit the usage to only making tea or coffee; you can also prepare oatmeal, instant noodles, or boil eggs. It is perfect for small families and college students, who don't have access to a gas stove or have little time to cook.
6. Safe and reliable
With an electric kettle, you don't need to stand by your stove, watching over the water getting boiled. This unit is safer than your stovetop kettle, but you need to ensure that the material is well insulated for electricity and heat.
7. Accurate
Having an electric kettle on your kitchen countertop is not only aesthetically pleasing but also boil the water to the desired temperature level. But you need to ensure that the water is measured correctly before switching on the power button, to prevent overflowing.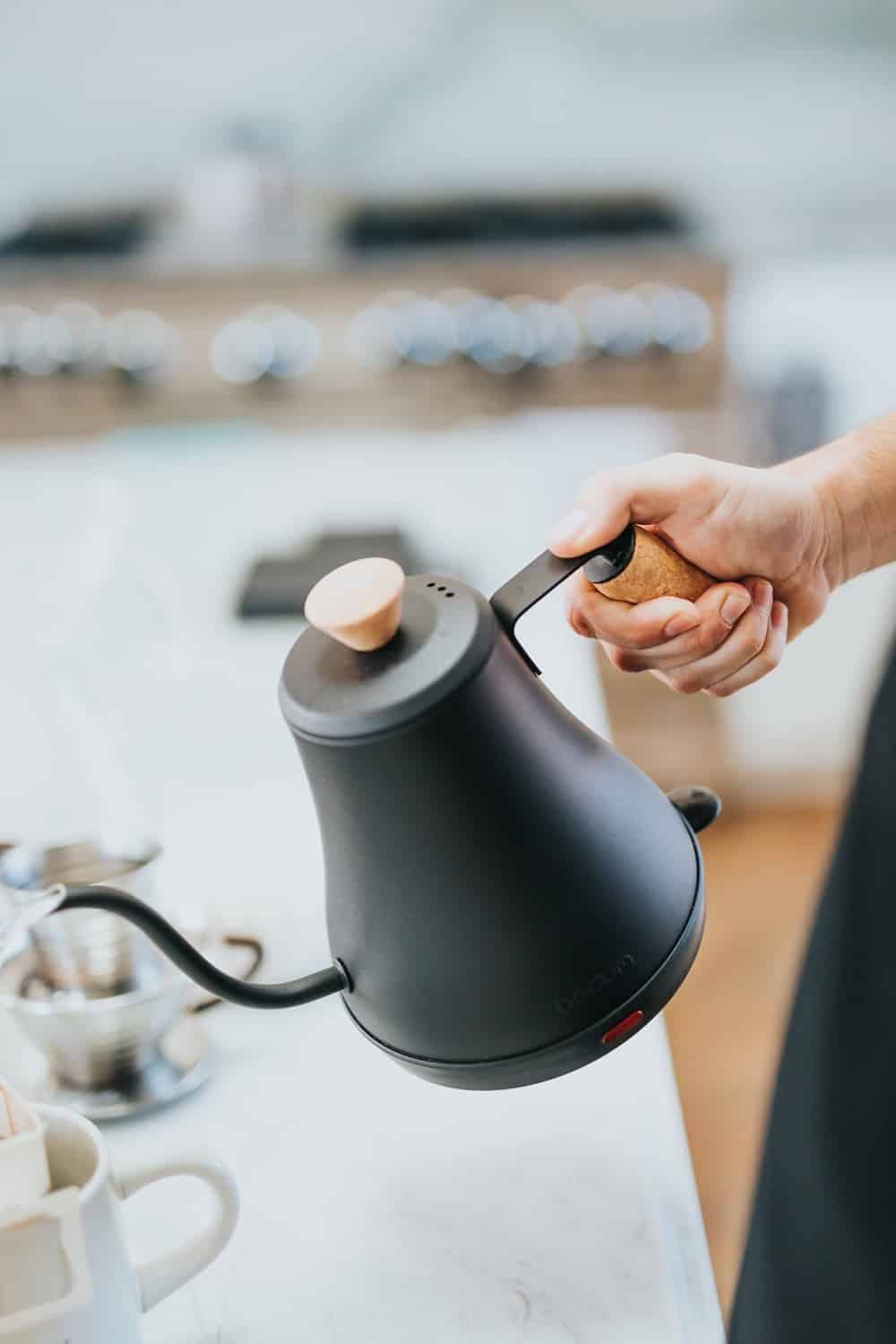 Final words
When looking for a good electric kettle, the focus should be mainly on the quality, not on the price or the discount rate. For a better understanding of the different facets that you need to consider when selecting an electric kettle, you can check out the buyer's guide.
In the end, weighing out the pros and cons is essential, especially after you've narrowed down a few that suit your requirements. Now that we've come to the end of our guide, we hope it has helped you choose the best unit. So, what are you waiting for? Go ahead and enjoy your favorite hot beverage.
Till next time!
Related Articles
13 Safest Electric Kettles without Plastic 
11 Best Under Cabinet Range Hood 
Vitamix 5200 vs Vitamix 5300 [All You Need to Know]
4 Best Ways To Reheat Chicken Wings [Oven, Refrying, Sauté, Microwave]
10 Best Food Scales | Buyer's Guide and Reviews
15 Best Electric Smokers  – Guide & Budget Picks
13 Best Kitchen Shears Right Now Reviewed
13 Best Mini Freezers for a Chilly Year 
10 Best Hot Dog Rollers | Buyer's Guide and Reviews
13 Best Cappuccino Makers to Enjoy Today | Buyer's Guide
13 Best Small & Compact Microwave  | Reviews & Guide
11 Best Bar Stools Today | Buyer's Guide and Reviews
11 Best Food Processors For Nut Butter
13 Best Wine Coolers Right Now