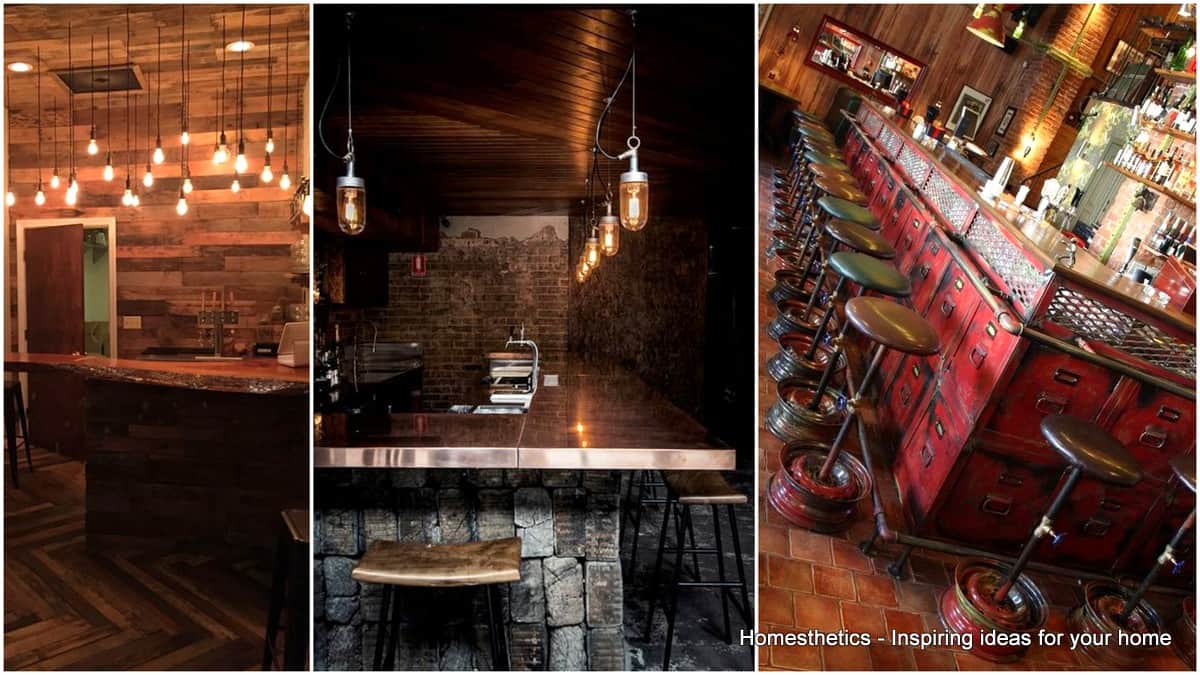 Most of us want our home to be special right? Some invest time in gardening, others build a pond, a cinema or a game room. Provided you have the space available and want to turn your home into an even more welcoming environment, you have to decide what is the best choice for you. If there's something you have always dreamt about, than you are settled. There are many ideas to choose from yet today we are going to take a closer look at one that can fit any home, doesn't take much space and is appropriate for both bachelors and family men.
The bar. Or, to be more specific, the bar top, which is the essence of any drink serving setup. It's the item around which the entire activity revolves and the one that makes the greatest impression on your guests. Without further ado, lets take a look at a few examples and try to figure out which of these super cool bar top ideas suit your desires and needs.
Super Cool Bar Top Ideas
1. Drinks cooler embedded in kitchen top
No matter what your drink is, this recipient will keep it cool and at an arms reach. The clean cuts in the marble make it look very neat, a very clean and elegant design.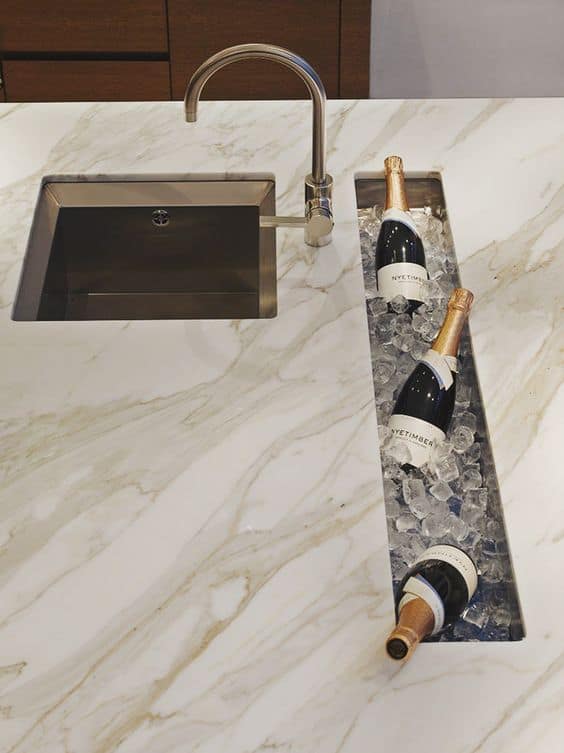 Source Unknown
2. Simple wooden bar top design
A wooden bar top will always look good and it will fit any room and any look, whether it's modern or rustic.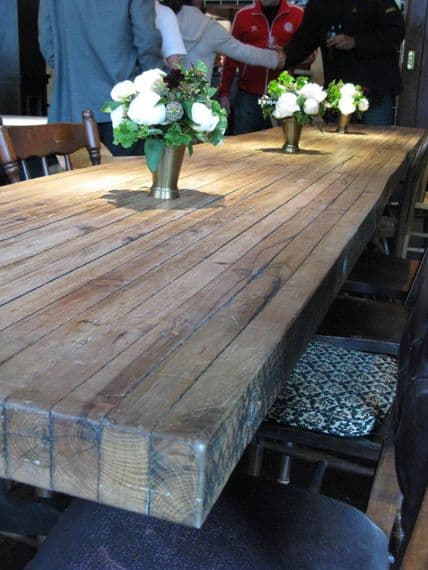 via Oregon Live
3. Symmetric patio bottle tap collection bar top
This one's a gem and definitely an eye-catcher. What else can be collected and turned into such an item?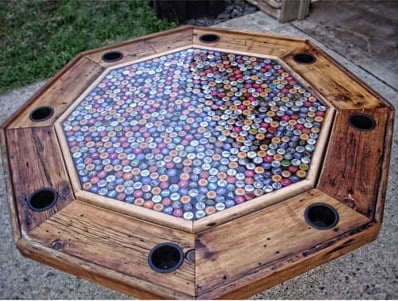 4. amazing beach bar top idea
This might not fit into an elegant living room but I bet there are few beach or backyard bars that can match its appeal. Even though it's pretty small, it definitely makes a great impression and would fit great in any man cave.
via redbarncreations.com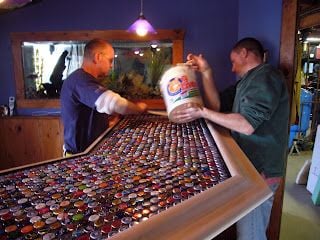 5. industrial pipe design support for rustic bar
 Is it a bar? Is it a kitchen top? Could be both in my opinion. Either way, the colors and materials match perfectly. I like the fact that the chairs are made of different fabrics but look great together.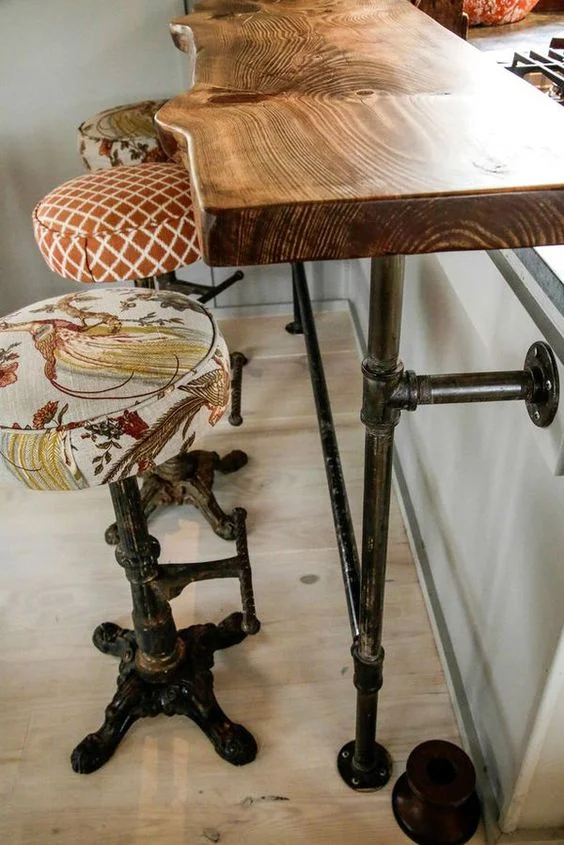 6. natural wood forms wooden bar top
Taking a roughly shaped wooden slab and fitting it inside has become quite a trend but make sure it fits your place and match the rest of the materials and colors in the room. It would look great fitted with some rugged iron legs but I'm not so sure about the stainless steel kitchen top on the right.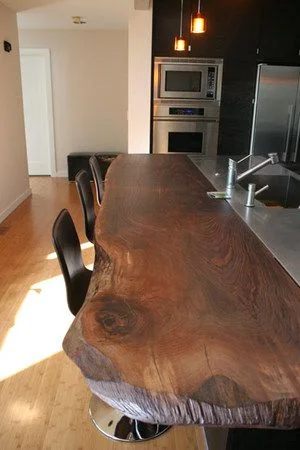 via carlaaston.com
7. ingenious door frame drink and eating surface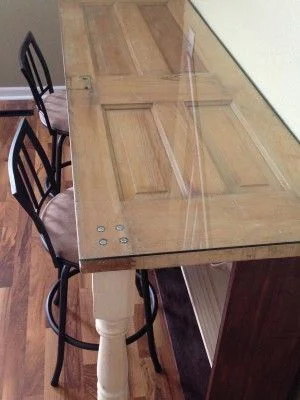 via Pinterest
8. rough design concrete outdoorsy bar top
Some designs are made for cozy interiors, others for a manly backyard. This one might not impress the girls but the boys will love it.
9. attractive wooden slab bar
Remember. It's not just the bar that counts, but the interior setup as well. Here, the lights make all the difference, they make the bar much more attractive. I think some contrast might have made everything look even better.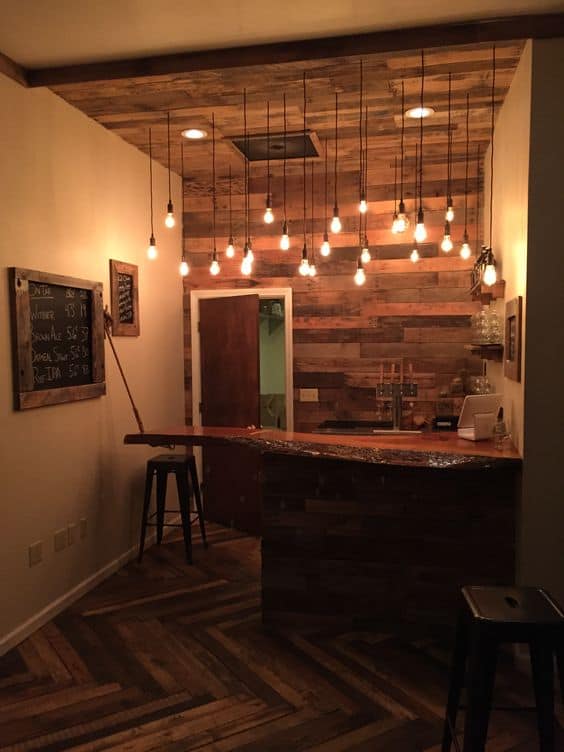 via brewwinefun.com
10. creative use of a penny collection
In any work, the detailing defines the element. You might admire a wood piece for a minute or two but I bet you'll look even closer when you see this amazing bar top.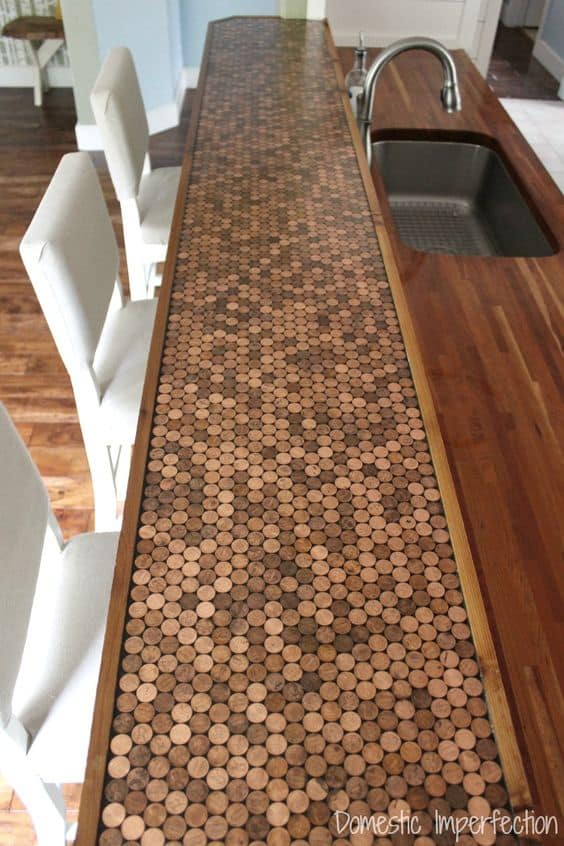 11. inventive drink packaging indoor bar top
A bar is all about the drinks right? What better way to decorate it than with engraved wooded pieces that represent each drink you serve. Some come with a great drawing as well.
via google.ca
12. industrial design bar top for The living room
One very important factor that you need to take into account is where to place the bar top. Do you want it in a separate room or adjacent to another activity?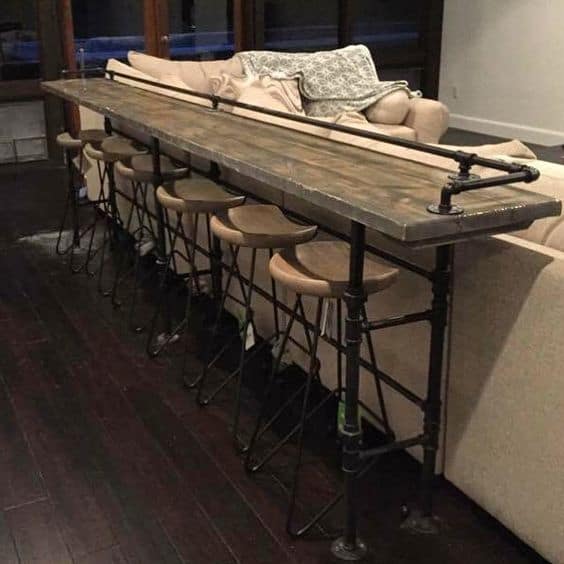 via pinterest.com
13. Resourceful car transformation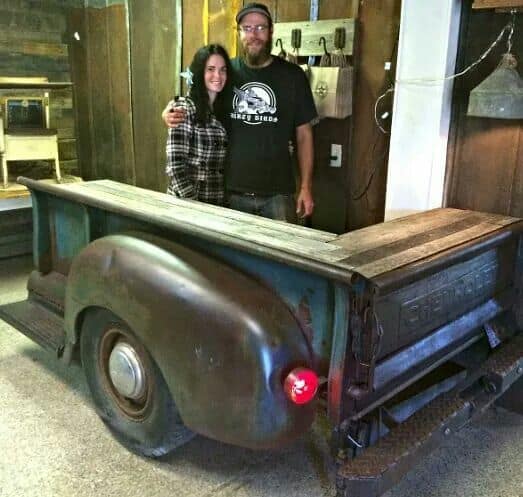 via rustedroots.com
14. exotic surfboard bar top idea
When searching for ideas for new projects, always try to find the a way to connect them to the purpose they will fulfill. The surfboards are the very essence of surfing, in haunting a legendary haunting rifle or a set of antlers would have a similar relation for example.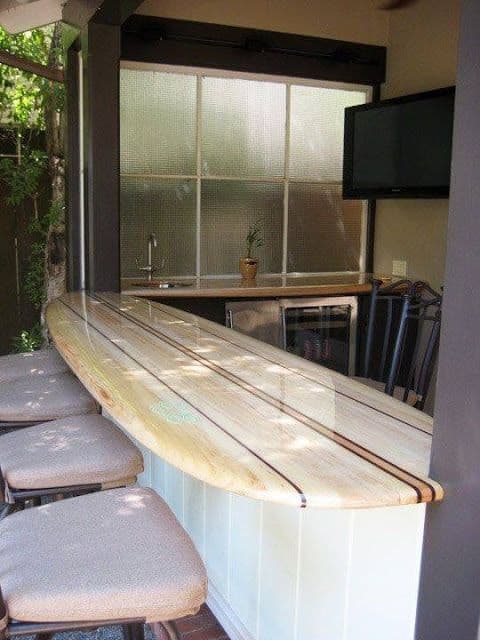 15. shiny epoxy bar top
Natural patterns are always beautiful. The luminescent blue substance highlights the shape of the wood, creating appealing unique shapes.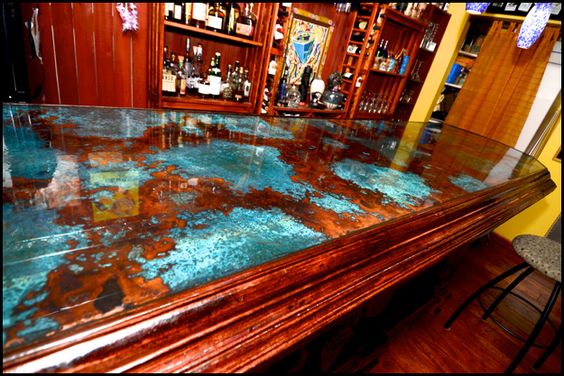 16. rustic interior bar top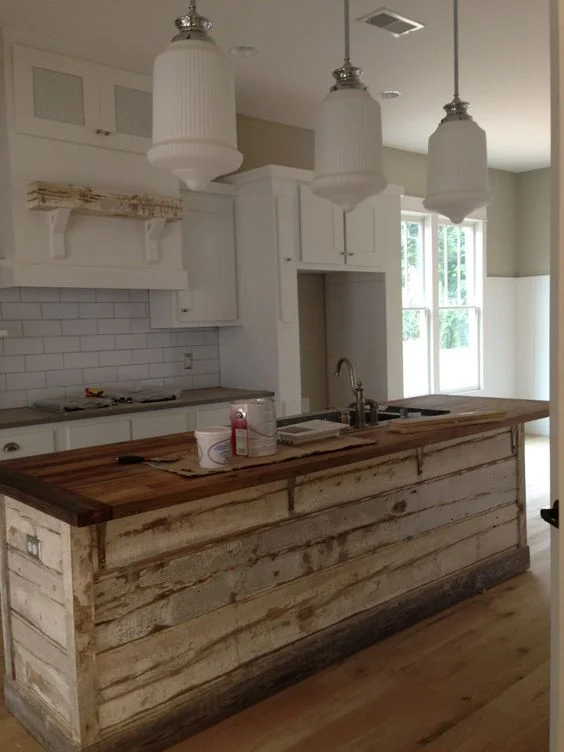 17.  intricate colorful bar top
Once again, it's all about the detailing. No matter how many times you'll look at it, you'll be delighted and intrigued by the various shapes and colors. This mosaic bar top is definitely the heart of the room.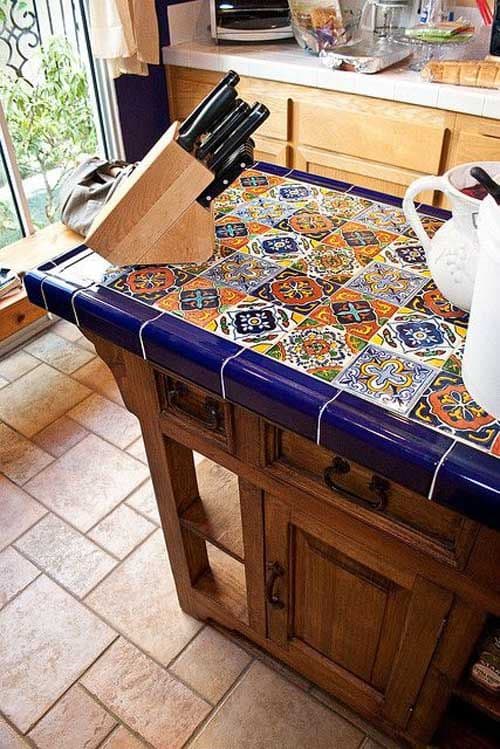 18. rugged round wooden bar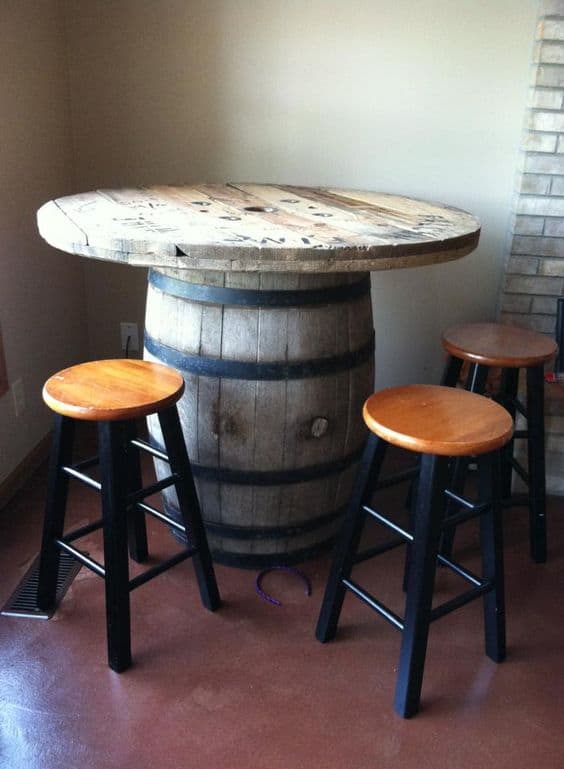 via Pinterest
19. when old meets rustic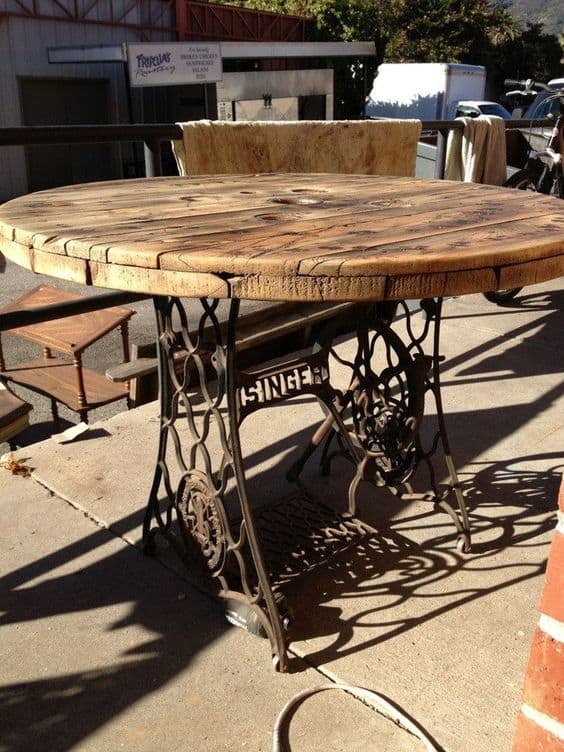 via Vin Van Design
20. polished all metal bar top
This one is truly special. Metal is a very hard material to work with and such amazing detailing requires time, dedication and skill. The contrast between the bar top and the parts sustaining it make the whole thing stand out.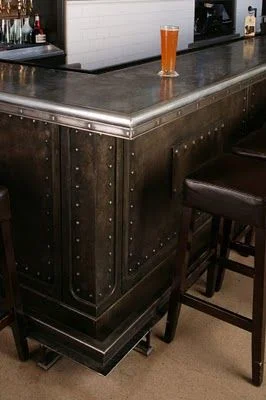 via thesteampunkhome.blogspot.com
21. special industrial design for your manly bar
Every type of design has certain attributes that give it particularity. When going for an industrial appearance, remember that clean and fresh is not exactly what you're looking for. Instead, try to show the patina, the way time and work has affected the material. Make them look like they were properly used while keeping the composition look good and safe.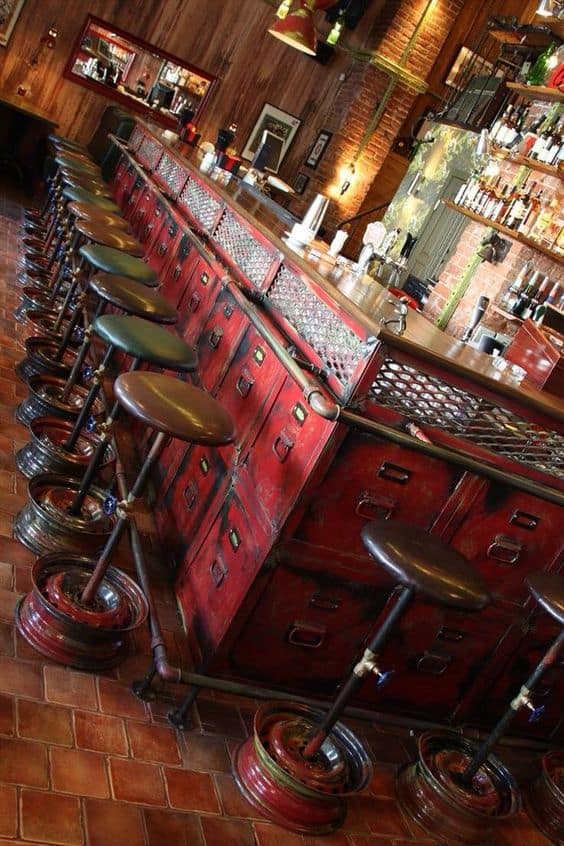 via foter.com
22. an old steampunk look is always attractive 
In this case, the steampunk look is always related to steam powered machines and technology. Pipes, switches and copper are some of the the main design features that this style employs to create its definitely unique appearance.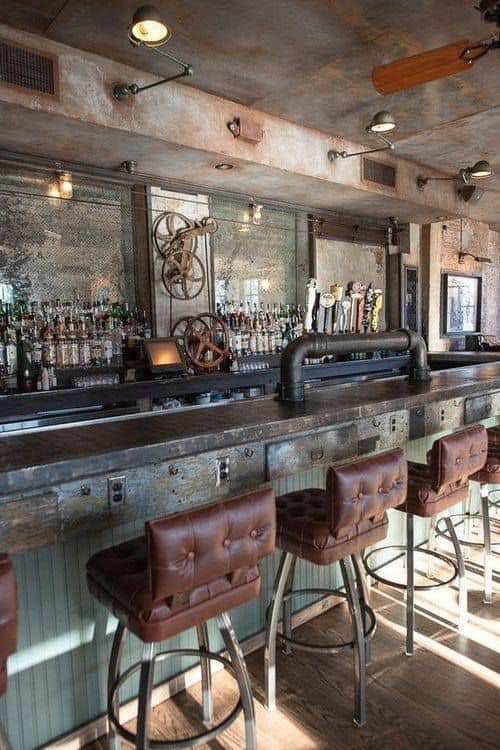 via facebook.com
23. bricks and sheets metal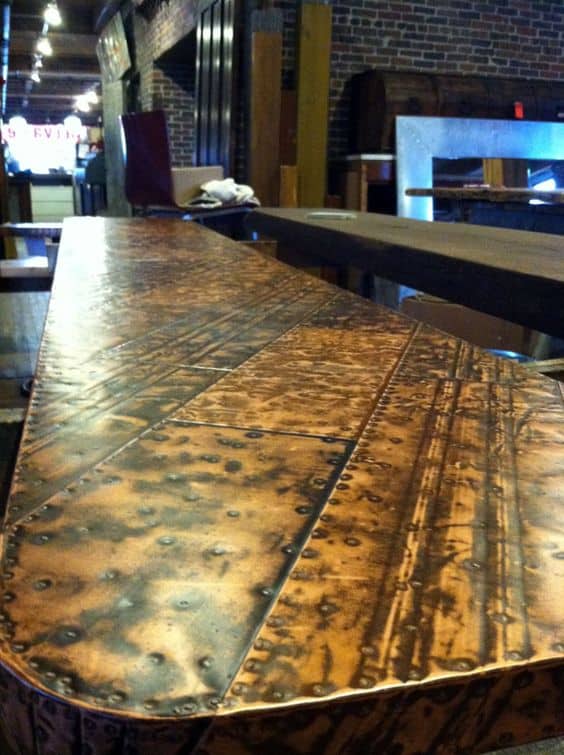 24. a hunter's bar – antler chair legs
While this idea is rather special and appealing, I'm not sure if the chairs match the bar. Make sure that when put together, all the elements and materials relate and bring the best out of each other. In this case I believe that a wooden bar would have been more appropriate.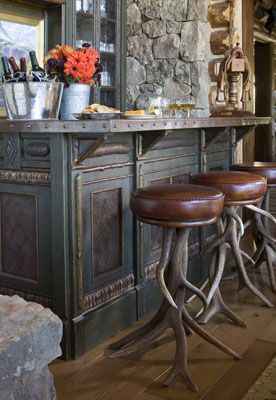 via rinfretltd.com
25. sailor motif outdoor bar setup
Choose the theme of the bar wisely as some have more potential than others. You can never run out of ideas ot items when going for such a design. In the design below you can just hang a skull flag at the top and it becomes a pirate bar that even Jack Sparrow would fancy.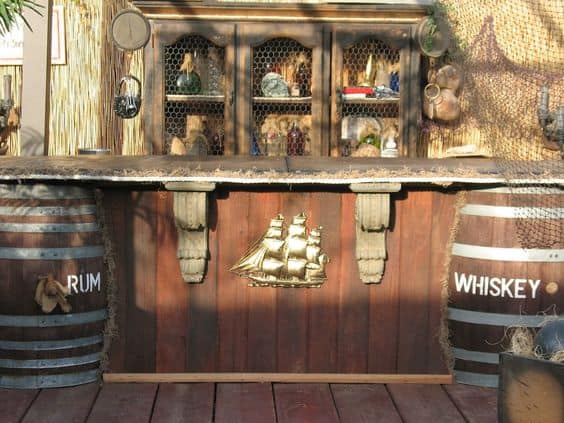 via cheryl-comfort.blogspot.com
26. ingenious old car transformation 
If you decide to use an object like an old car as a base for your bar top, you have two options. Keep its aged look or repaint it. Choose either option according to how you designed the rest of the room.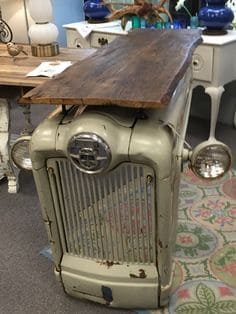 Source Unknown
27. turning an iconic car onto a dream bar 
Because the old van occupies so much space, it becomes the center of design, whilst everything else is chosen according to it. Maybe adding a few more automotive inspired wouldn't be such a bad idea, regardless the VW van is the symbol of freedom and therefore it is a great choice for a bar design.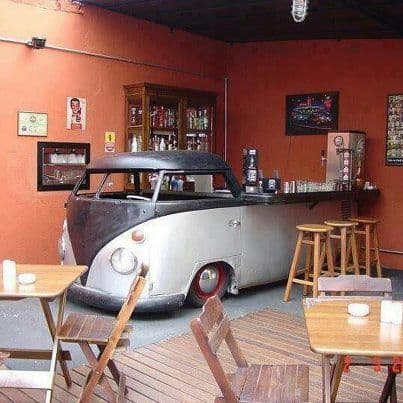 Source Unknown
28. modern techniques meet traditional wood design 
If you want wood to last, you have to protect it with a layer of protective finish. There are many ways to do it but you can either go for one that keeps the wood looking natural or adds color or texture. Match the color with your design language and enjoy the result.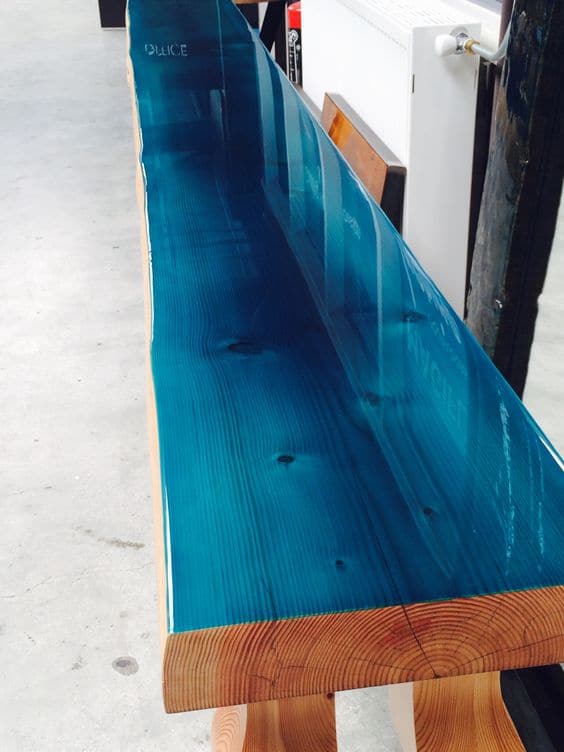 via ccoating.nl
29. creative wood pattern bar top
Any craftsman takes pleasure in the quality and looks of his work. Be imaginative and design a pattern yourself. You'll be thrilled when it's ready.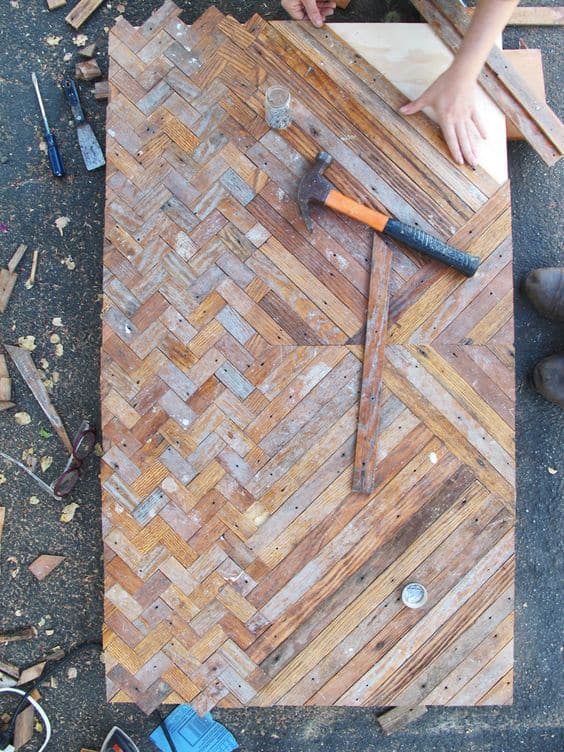 via brooklyntowest.blogspot.com
30. Wine`s perfect bar – the wine cork collection 
A collection of corks is a statement for time well spent with family, friends and good wine, if you don`t have sufficient a restaurant can surely help. Either way, every guest will fall for it, simply pay attention to the way the corks are arranged.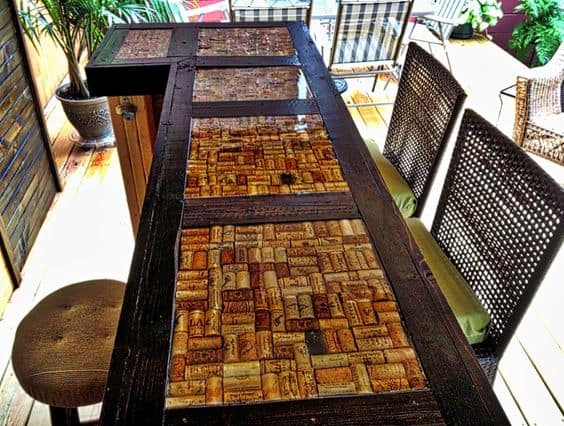 31. unique combination of colors and light 
The phosphorescent liquid fills the cracks and gaps in the wood in a way that cannot be reproduced by hand. The pattern is unique, striking and will add a lot of flavor to your home.

via Pinterest
32.  composition of aged copper and wood
The rusty look makes it perfect for a house in the countryside or a rustic themed room. The chairs make it very distinct.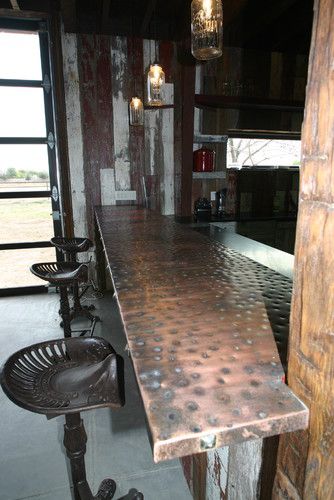 via houzz.com
33. exclusive bar top design – the license plate collection
You'll love this design especially if you're a car enthusiast. Notice the way the colors balance in this composition, something beautiful brought forward by the particularities of each and every plate.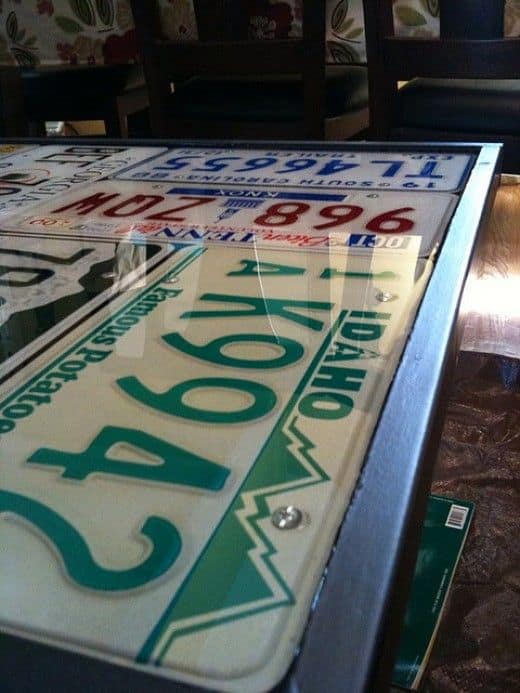 via wellingtonboot.hubpages.com
34. how the lighting can change a setup 
Some of us usually forget about the effect of lights in certain setups. You can use artificial lighting to make some parts stand out whilst others act only as a background. Also, light has the power of gathering people around it.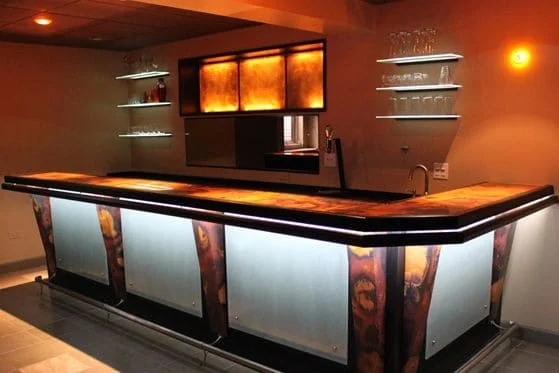 via colorcopper.com
35. beautiful natural wood pattern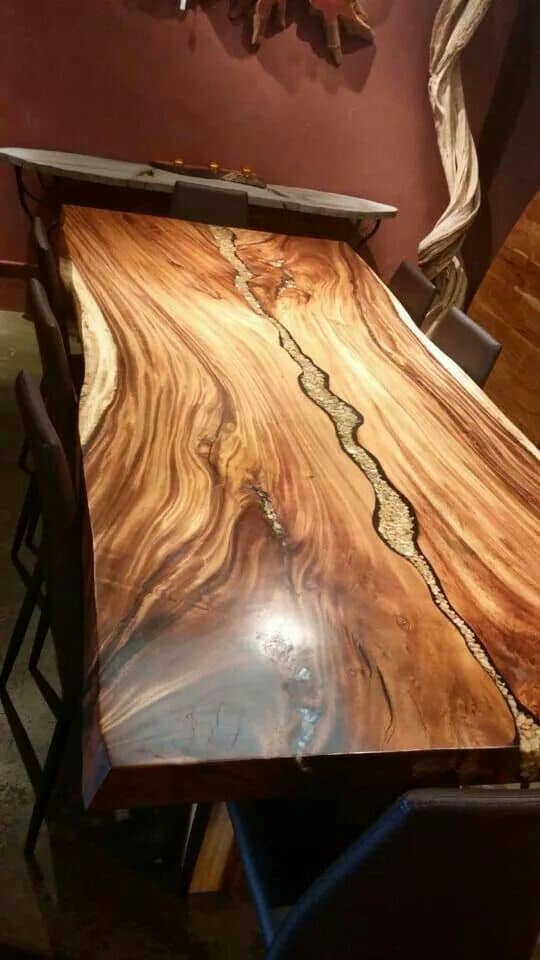 via woodworkingdevotee.com
36. intriguing copper bar top 
No painted metal will look as good as copper. Its natural pattern and appearance make it very special. Use it as a standalone material or combine it with a darker colored metal.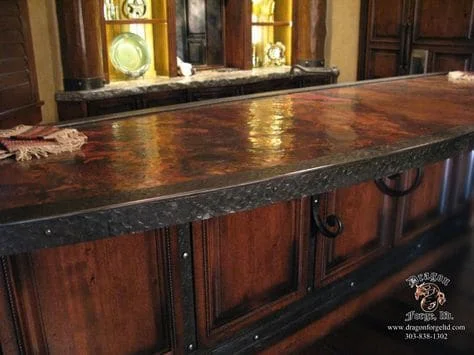 37. balance between crisp and messy
Do you think a cleanly cut base for the bar would've been a better choice? The copper surface on the top creates a really powerful yet delicate contrast here, one that certainly cannot be overlooked.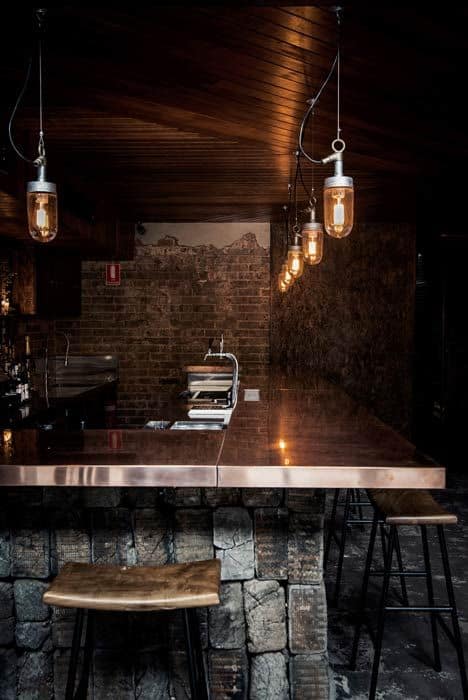 via dezeen
38. Labradorite Countertop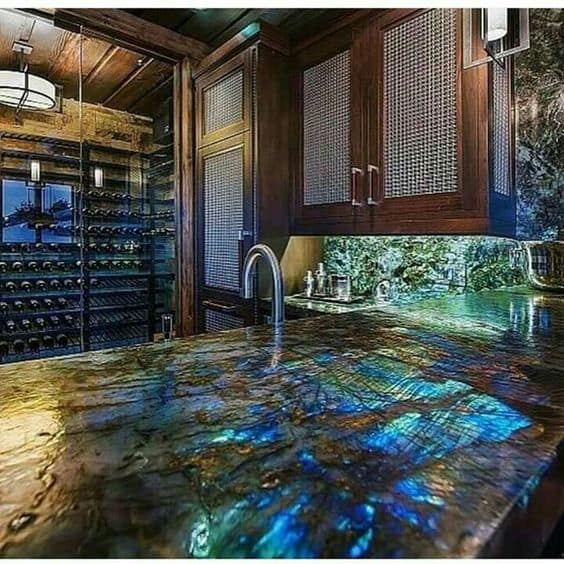 Source Unknown
39. surreal Ocean Glass bar top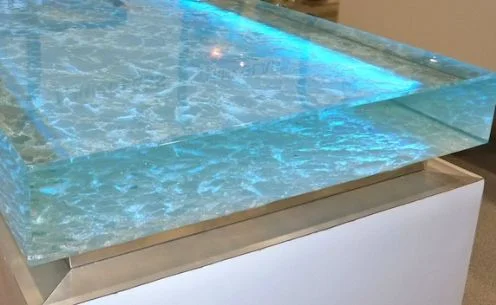 via thefancy.com
40. attractive concrete mosaic bar top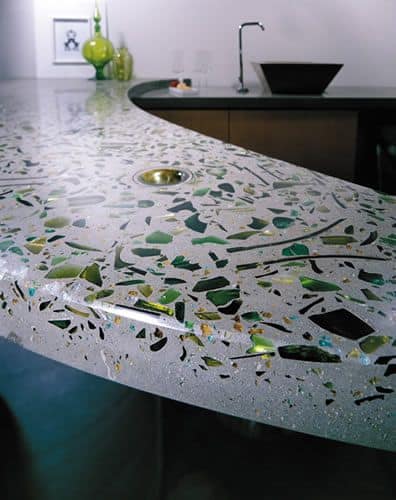 41. bringing the beach inside – the seashell bar top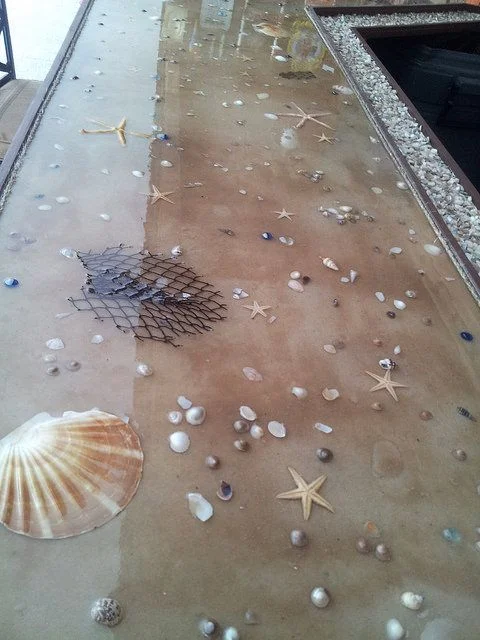 42. one of a kind wood piece bar top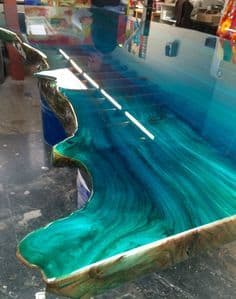 via ccoating.nl
43. amazing clear blue bar top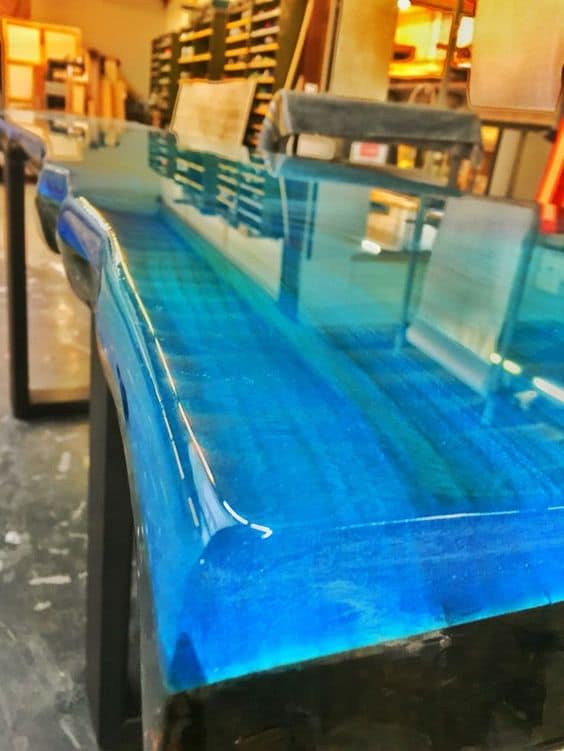 via ccoating.nl
How do you see the solutions above ? What do you think about this collection of cool bar top ideas? Copper and wood seem extraordinarily beautiful in essence yet they seem rapidly followed by various other mixed solutions like the wine cork bar, the bottle caps or penny counter. What do you think? We would love to hear from you in the comment section below.
Related Articles
43 Insanely Cool Basement Bar Ideas for Your Home