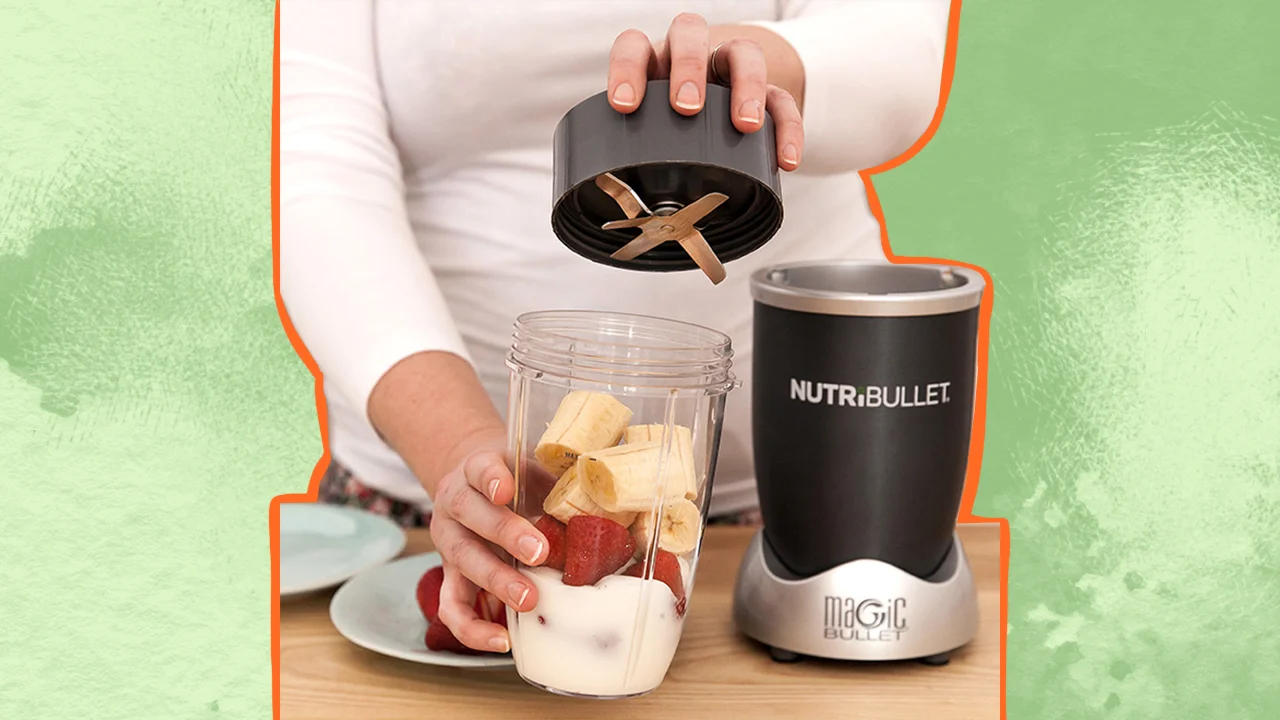 Have you recently purchased a Nutribullet?
From frozen fruit smoothies to nuts to vegetables, Nutribullet is an all-around appliance for your blending needs!
In this article, we walk you through using a Nutribullet Blender in 11 easy steps to make the most out of your machine.
How to Use a NutriBullet Blender [11 Easy Steps + Tips and Tricks]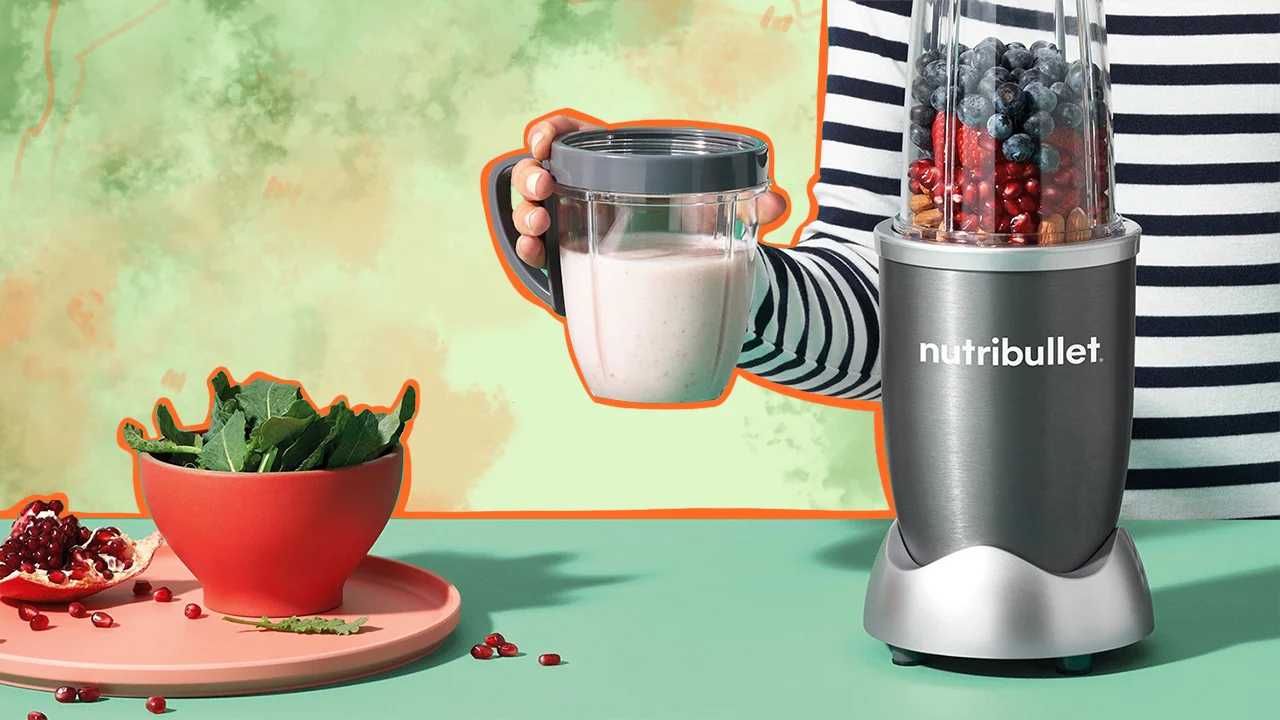 A Nutribullet is a powerful blender that can crush ice or packs of frozen food for any nutritious drink of your choice!
Let's look at 11 easy steps on how to use your Nutribullet:
Step 1. Choose Between Extractor and Milling Blades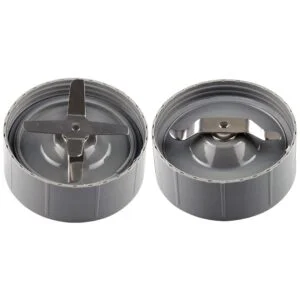 A Nutribullet can be equipped with two blades: an extractor blade and a milling blade.
An extractor blade is the standard for Nutribullet blenders. It is intended for chopping, mixing, and grating food.
It can be used for ingredients like oats, seeds, and frozen fruit packs.
Meanwhile, milling blades turn dry ingredients into fine-grained foods for all kinds of recipes.
Step 2. Place the Blender on a Level Surface Near the Plug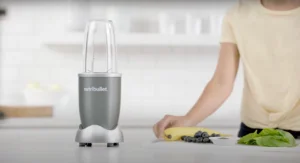 Before using a Nutribullet, you must remember to place it on an even surface like a counter or table.
Plug in the power base and choose the size of your cup.
A Nutribullet includes two cups: a short cup and a tall cup. The short cup has an 18 oz. capacity, while the tall cup has a 24 oz. capacity.
These cups can also double as drinking glasses. Many customers note that this gives Nutribullet an edge over Vitamix, its closest competitor.
Step 3. Fill the Cup with Your Chosen Goodies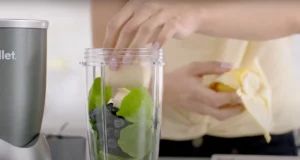 Nutribullet is designed to extract the most nutrients when blending.
Take all the necessary ingredients and chop them into quarters to fit them better in the cup.
You can use vegetables, fruits, and other food to make a smoothie or any blended recipe.
Try seeds or nuts if you want to add powdery toppings you can eat with yogurt.
Step 4. Don't Forget the Liquid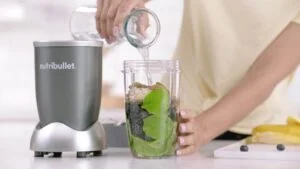 Make sure to put enough liquid in the blender. The less liquid you put in, the thicker your drink will be.
You can add water, milk, or any liquid you like. For soups, you can also use stock.
Do NOT go over the fill line to prevent overspills.
Step 5. Screw the Blade Tightly on the Cup and Press the Cup onto the Power Base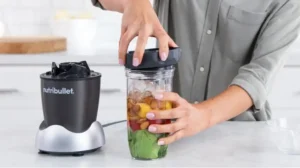 When the cup is filled, flip and press it onto the power base.
The base has two notches, while the cup has two bumps. Align them, then twist the cup clockwise.
Firmly secure the cup to start the blender's motor. The blender will automatically mix the food.
Blitz for a few seconds or until thoroughly blended.
Stop the blending process by twisting the cup counterclockwise and lifting it.
Step 6. Loosen Up Stubborn Ingredients as You Blend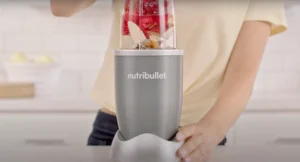 Sometimes, you might encounter stubborn food stuck in the blade, especially chunky fruits or vegetables.
You can tap or shake the cup to loosen the food to ensure an even mixing.
Alternatively, you can shake the entire Nutribullet without removing the cup to dislodge any ingredients.
Step 7. Use the Resealable Lids to Save Unfinished Drinks
When it's done, you can take out your cup.
A Nutribullet is compatible with resealable lids if you want to drink your smoothie later.
Place the lid, and you can refrigerate your blended recipe for up to 2 days.
Step 8. Place the Cup on the Dishwasher's Top Rack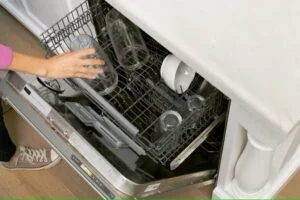 Cleaning your Nutribullet properly is vital to keeping your blender in tip-top shape.
First, disassemble all parts and accessories of yourNutribullet.
Then, to clean the lid and cups, simply put them in any dishwasher and wash them on a normal cycle.
Note
Nutribullet blades and base should NOT be placed in the dishwasher.
Step 9. Wash it Up with Warm, Soapy Water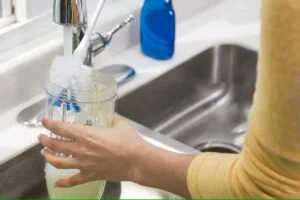 Rinse the cup and the blade with warm water and dish soap.
Do not take out the gasket when cleaning the blade. The gasket is the rubber seal that keeps your blade in place when you use the Nutribullet.
Step 10. Clean the Base with a Damp Rug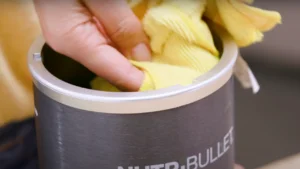 Unplug the Nutribullet base before washing it.
Unlike the cups, the base should only be hand-washed. Take a damp rag or sponge and use it to wipe away any residue to prevent any accidents.
Step 11. Blend Soap on Stubborn Residue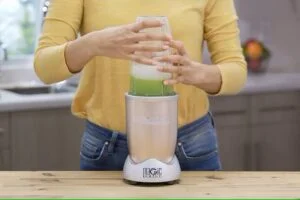 If you're having trouble removing stubborn residue in your Nutribullet, you'll need to use the milling blade.
Fill the cup with two-thirds soapy water and let it soak for 5 minutes. Afterward, affix it to the base, then blend for a few seconds.
NutriBullet vs. Magic Bullet: Which is Better?
Even if you're new to blenders, you've probably heard of Nutribullet and Magic Bullet.
Although the same company makes both blenders, there are distinct differences between the two.
A Magic Bullet is a compact blender designed for buyers on a budget. It's a great starter option for those who want to incorporate blended recipes in the kitchen.
That said, a Magic Bullet is not strong enough to completely crush harsh ingredients like celery or ice.
We thus recommend Nutribullet as the best blender. It can handle most blending processes to make anything from dips to sauces to smoothies.
A Nutribullet is the perfect size for making different recipes while remaining compact enough for your cupboard.
It also has an impressive 600-watt motor that Magic Bullet's 250-watt power just can't compete with. If you don't mind shelling out a bit more, a Nutribullet might be for you!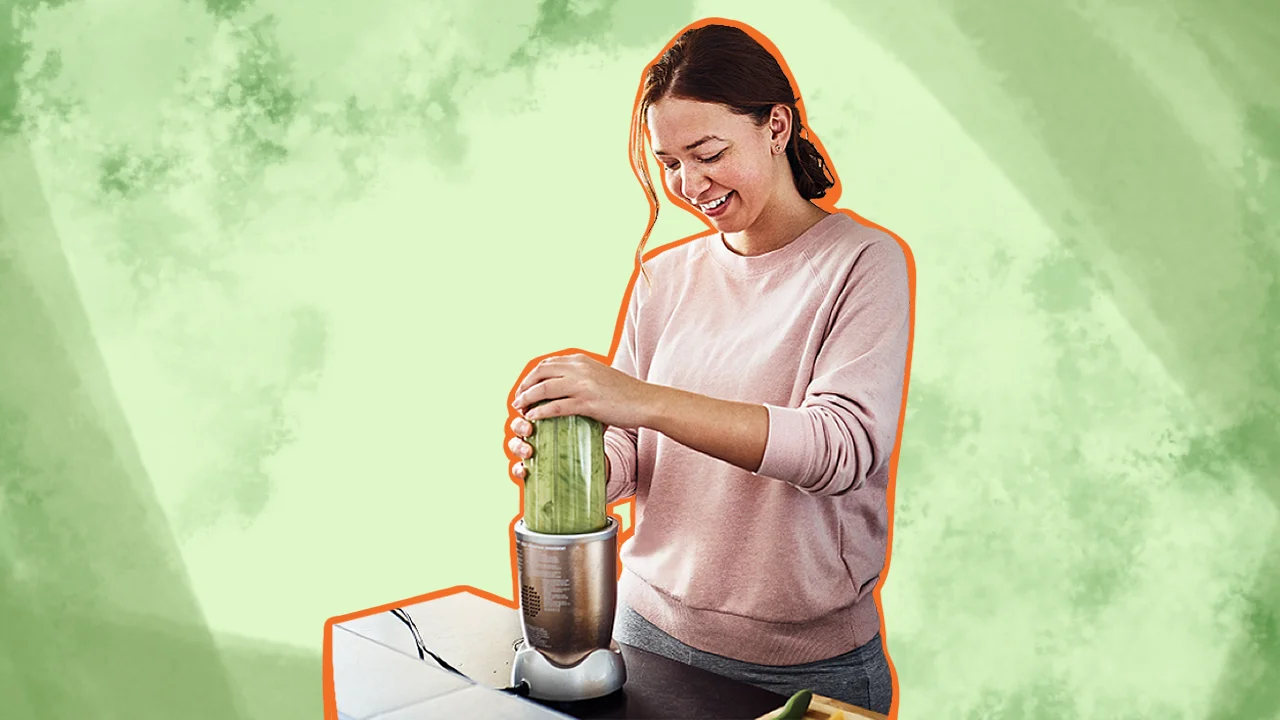 3 Smoothie-Making Tips
Here are some tips to make the most out of your Nutribullet:
1. Use the Right Ingredients
The first tip is to make sure you ALWAYS add a liquid like water or milk with any food you mix.
If you're going to use ice cubes, add them to the blender first. They should never be more than 25% of the number of ingredients.
2. Don't Mix for More Than 1 Minute
Don't use your blender for more than 1 minute to prevent overheating. If you're going to make multiple drinks, wait for 1 minute before using it again.
3. Replace Your Accessories
Over time, the accessories of your blender will wear down.
A worn blade can't cut food as quickly and can overheat. If you have a worn rubber ring, it can lead to leaks.
Replace your blender's accessories every six months to make sure it's functioning well. Additionally, don't use Nutribullet cups in the microwave or freezer.
NutriBullet Blender FAQs
Below are commonly asked questions about Nutribullet blenders:
How Do I Fix My NutriBullet if it Doesn't Blend?
Unplug your blender and let it rest. Plug it back in after 3 to 5 minutes and try again.
Can It Work as a Food Processor?
Nutribullet is primarily used to liquefy food.
You can use it as a food processor by blending ingredients for a shorter period, but the end result may not be the same.
What Can You Not Put in a NutriBullet?
To prevent accidents and damage to your Nutribullet, take note of the following ingredients you cannot put in your blender:
Hot liquids

Apple cores

Fruit pits

Other hard substances
Although a Nutribullet packs a punch, it isn't a food processor.
Can I Put Frozen Fruits in my NutriBullet?
Yes, you can. A Nutribullet can crush frozen fruits well enough, but it's still recommended to thaw them first.
What Are Other Blender Alternatives?
If you're looking for professional-grade blenders, Vitamix is a great option.
Models like the Vitamix 5200 and 6500 come with various speed controls, while the Vitamix 7500 is their most powerful one yet.
But if you want more horsepower, Blendtec has a 3.0 peak HP that can pulverize anything!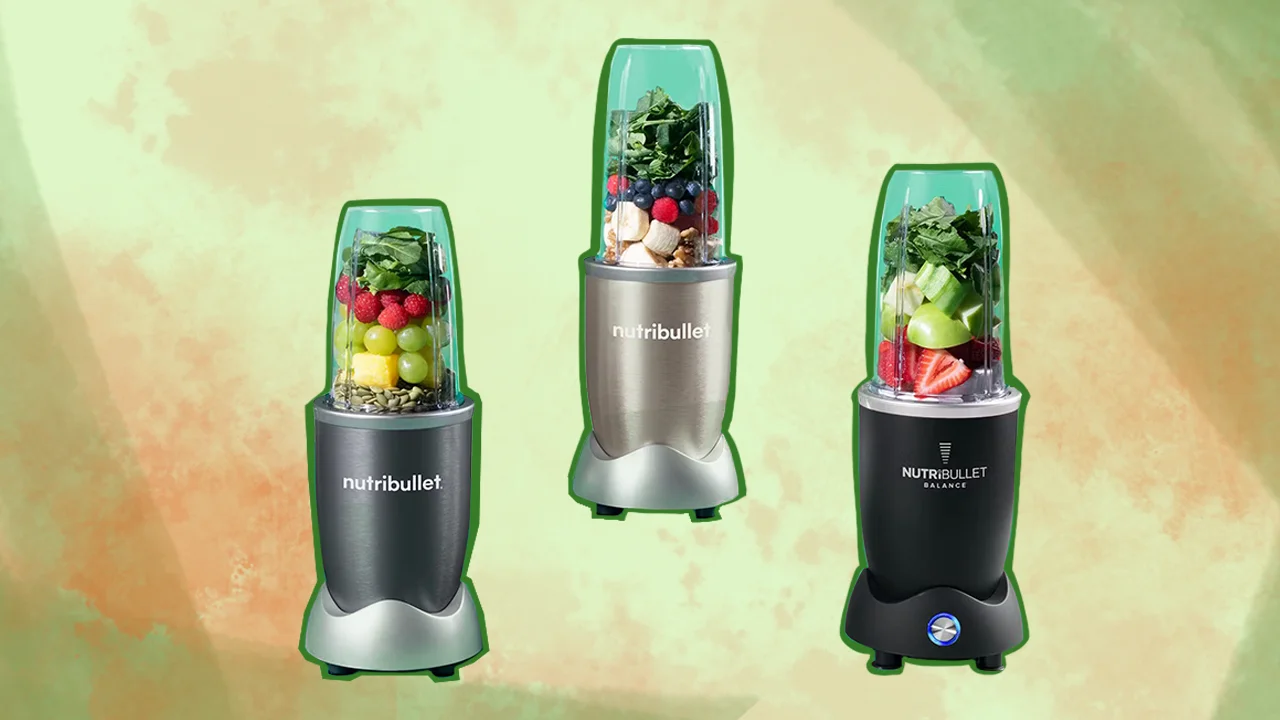 Conclusion
Make smoothies, sauces, soups, and dips with a Nutribullet!
This compact blender is the perfect combination of performance and price. It can tackle any blending task you need.
Follow this guide to ensure you can enjoy your blender for years to come.