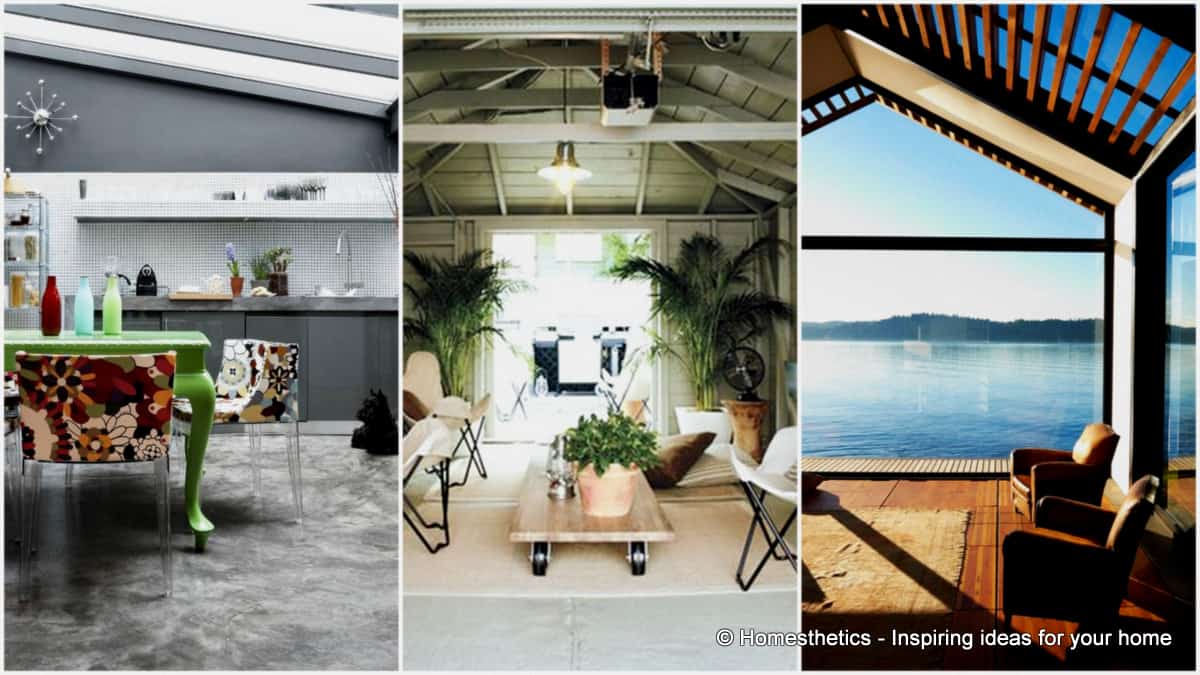 Transforming a garage into a living space can be a challenging endeavor similar to renovating a basement. The process requires proper preparation, thorough cleaning, and careful organization. It is advisable to begin by vacuuming the area, using effective detergents and, if necessary, employing a dehumidifier.
Consult with a licensed electrician to assess and execute any necessary rewiring to accommodate new lighting fixtures and electrical outlets. Choose paint colors that enhance the garage's ambiance, such as peach or turquoise, and replace any worn-out ceiling elements to further improve the room's appearance.
Optimizing the available space is crucial to ensure the new living area does not feel cramped. The costs associated with remodeling a garage vary based on its intended purpose. Converting it into a kitchen typically involves purchasing additional appliances, while creating a sitting room may only require adding furniture, plants, and a table. A garage converted into a bedroom might warrant the installation of a bathroom for convenience, and transforming the space into a dining room could potentially lead to higher expenses in pursuit of impressing friends and family. Regardless of the room's function, it is essential to stay within a planned budget to ensure a successful remodeling project.
Garage Makeover Ideas
1. Comfortable Fresh Living Room Space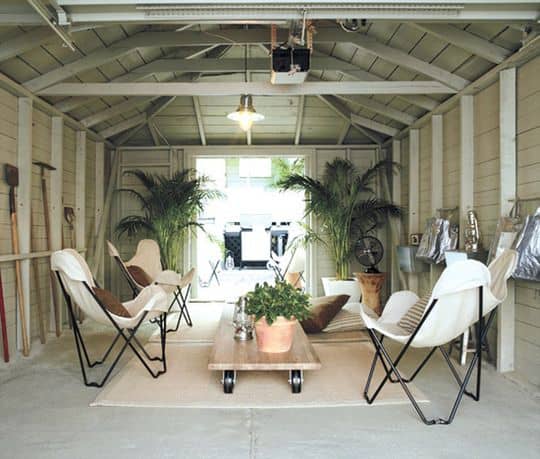 2. Renovate a Garage Space Into a Colorful Bike Room with a Checkered Floor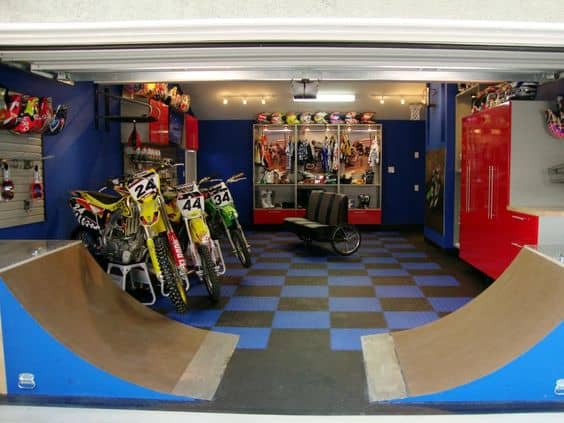 3. Preparing Your Garage for Celebrating an Event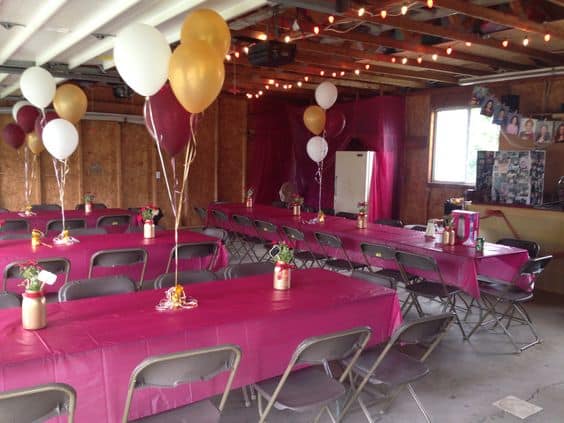 4. Expand Your Kitchen Into the Garage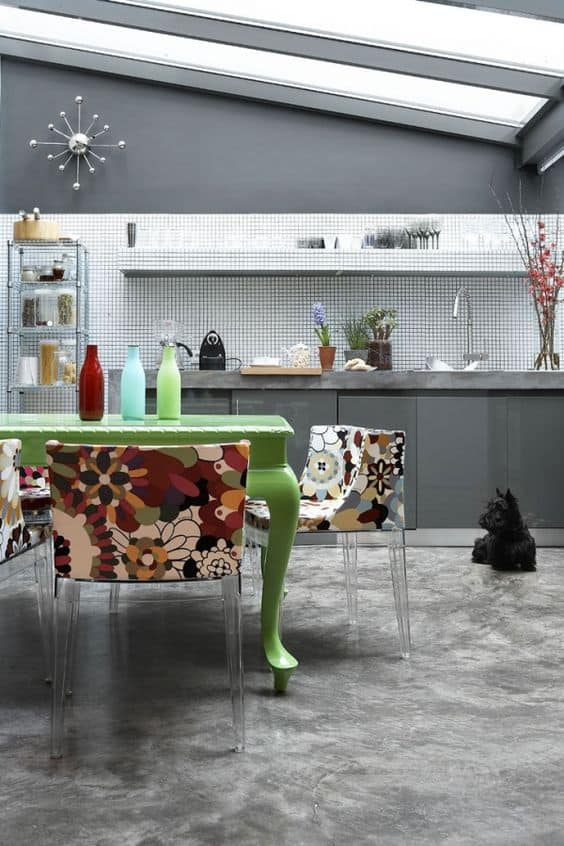 5. Redo Your Garage as a Children's Playground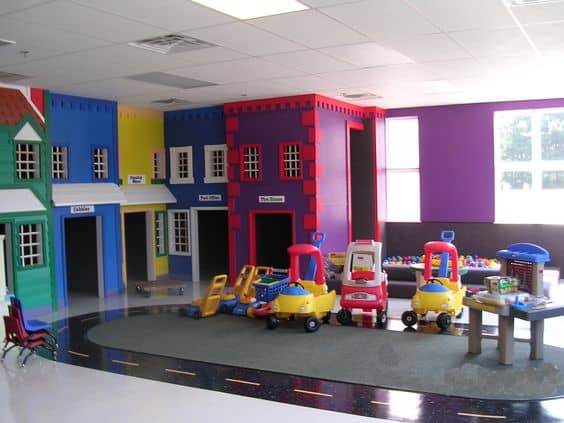 6. Remodel Your Garage Into a Bedroom

7. Remodel Your Garage Into a Dining Space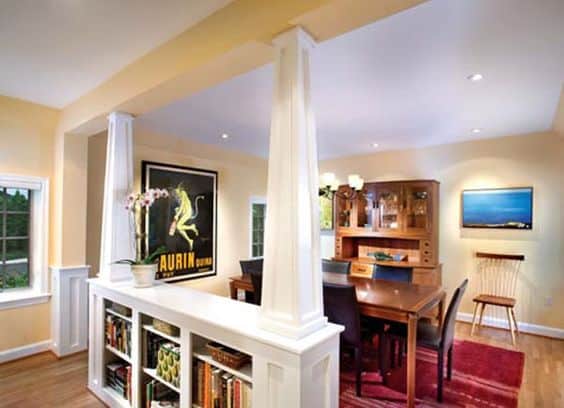 8. Mudroom Cloak Area and Storage Cabinets Garage Remodel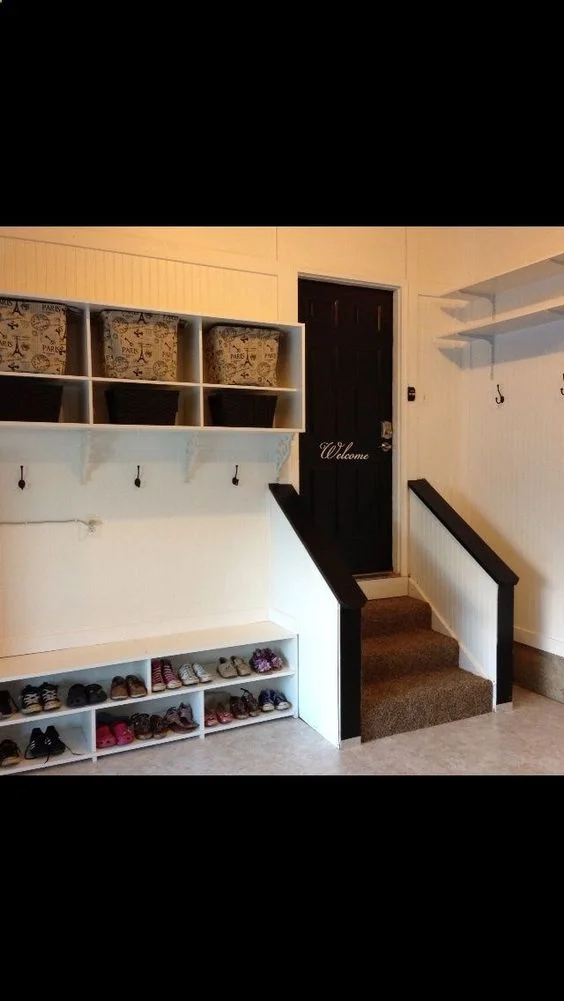 10. Remodel Your Garage Into a Guest House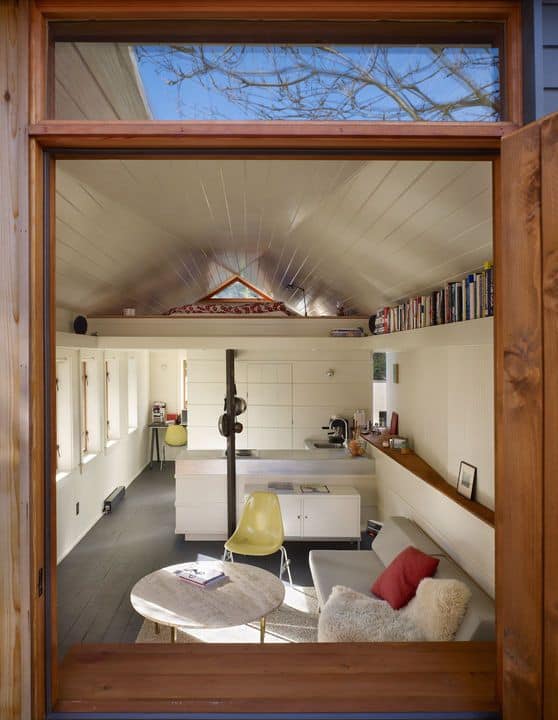 11. Transform Your Garage Into a Personal Memorabilia Museum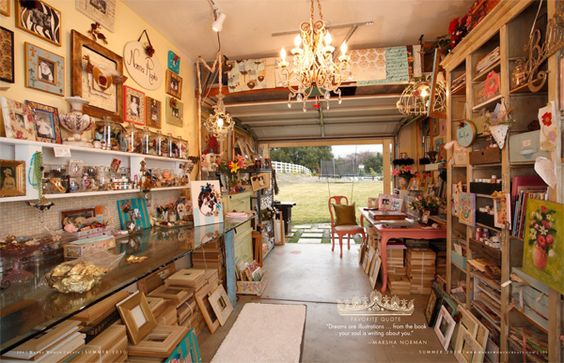 11. Panorama Viewing Platform Structure Garage Remodel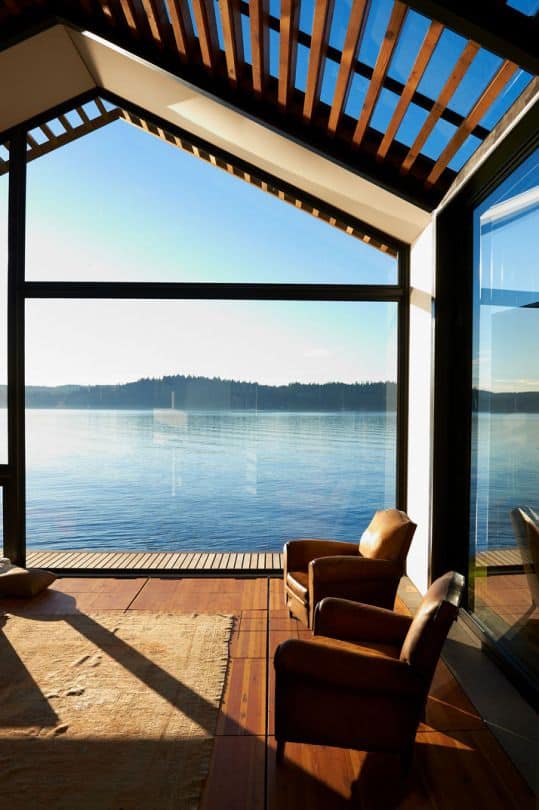 12. Your Garage Can Be A Hobby Area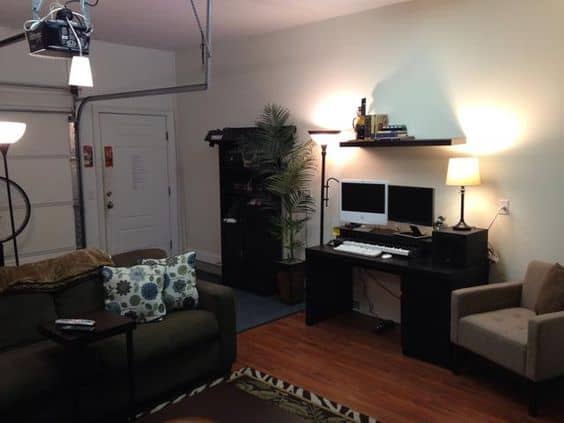 13. Transform Your Garage Into an Elegant Living Space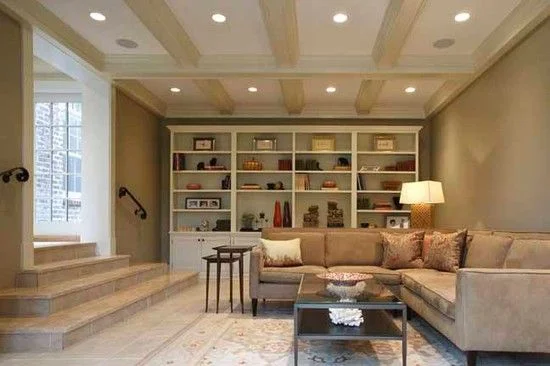 14. Spa Bathroom Garage Remodel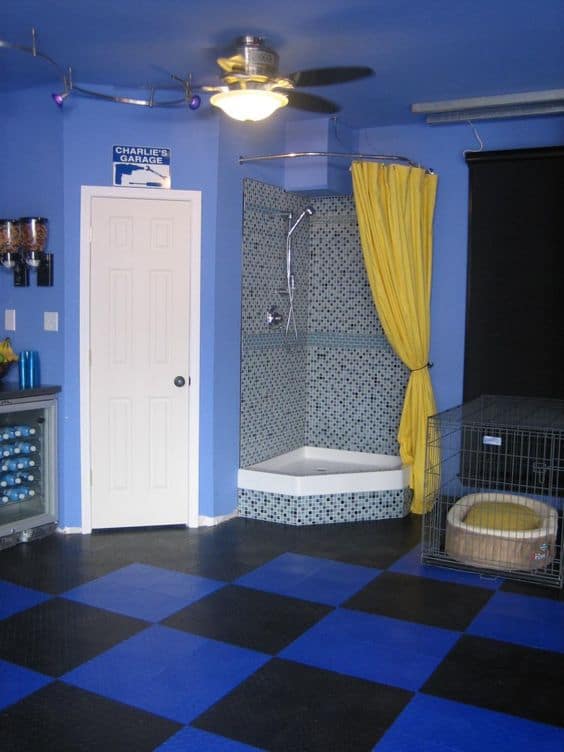 15. Small Garage Mini Bar for Exquisite Evenings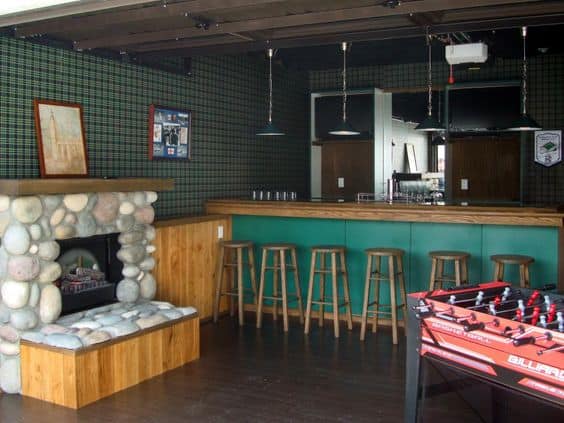 16. Garage Office Space Remodel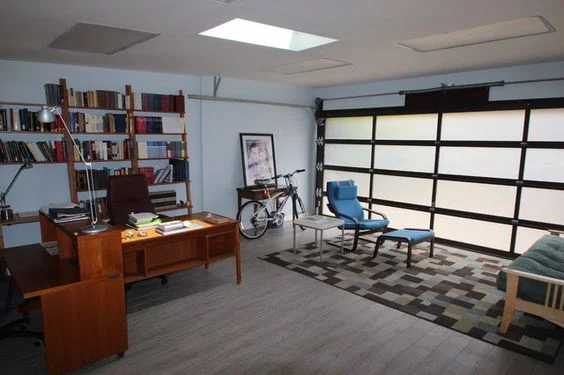 17. Personal Mini Bar Garage Remodel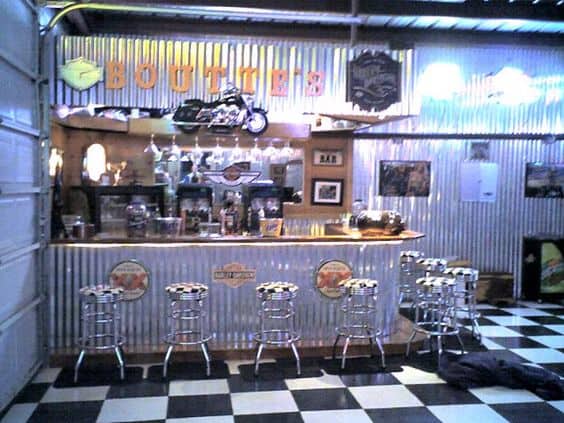 We hope that some of the garage makeover ideas presented above resonate with your vision for transforming your garage into a functional and appealing living space. Keep in mind that one crucial aspect to consider during your renovation is the garage door. Often, it can be a weak link in the design, as it may not provide adequate soundproofing or insulation. Depending on your specific needs, consider soundproofing or even replacing the garage door to ensure optimal functionality and comfort.
We encourage you to share your thoughts, experiences, and ideas in the comment section below. Your valuable feedback can inspire others to embark on their own garage makeover journey, helping them make informed decisions and create spaces that perfectly suit their needs.
Related Articles
10 Best Electric Sliding Gate Openers | Buyer's Guide and Reviews
7 Best Paint for Interior Garage Walls Right Now
23 FREE Detailed DIY Garage Plans With Instructions To Actually Build
19 Garage Makeover Ideas To Transform Unused Spaces
10 Best 240v Electric Garage Heater To Consider
8 Best Blowers For Drying Cars This Year
13 Brightest Light Bulbs For Garage 
13 Best Electric and Propane Heaters for Garage