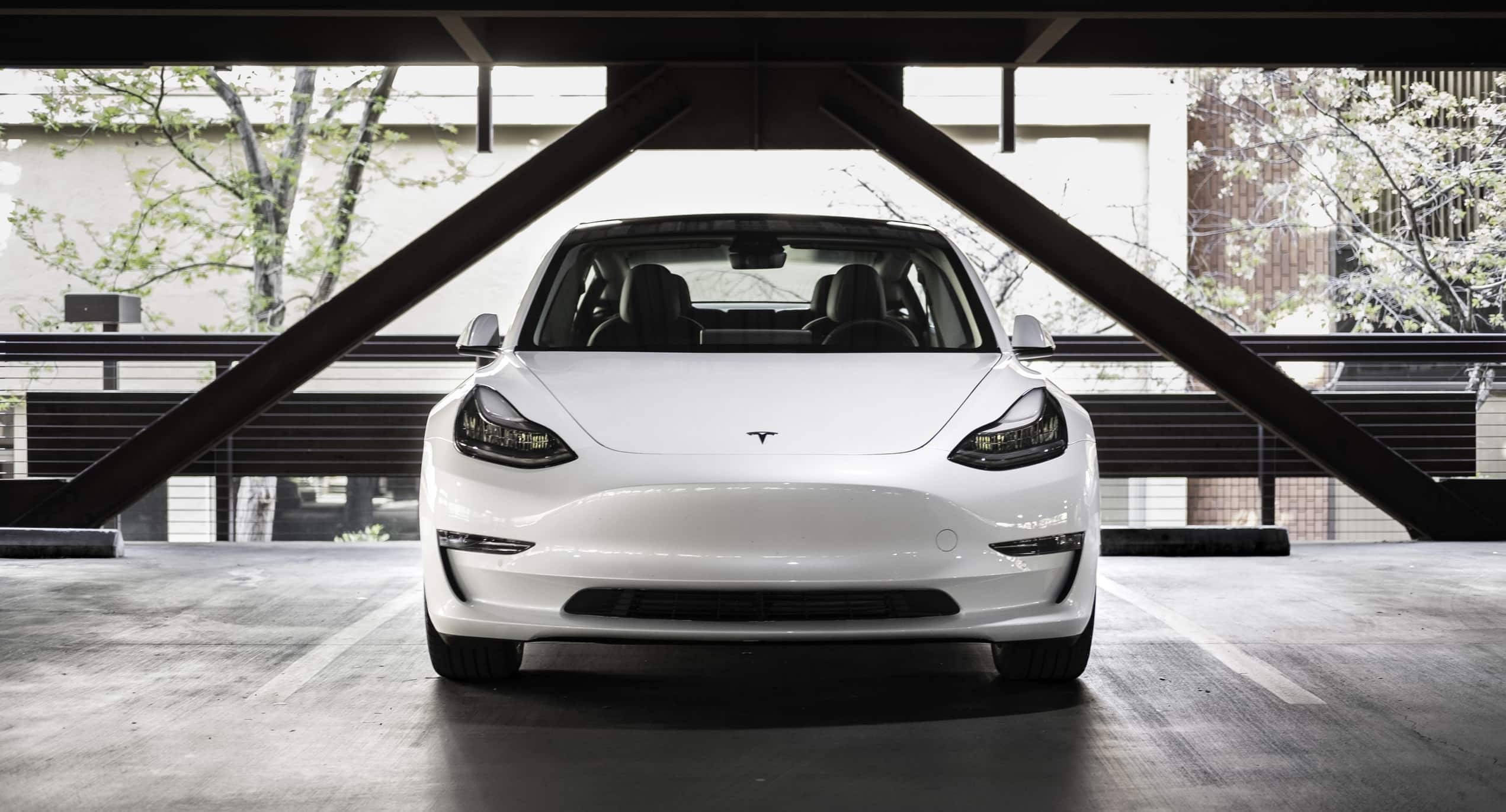 Why should you paint your garage floor? How do you select the best paint?
A home garage is not supposed to be a place of beauty – it's just a space to park your cars. It is not that part of your house that your guests would visit every time. So what is the need for painting the garage floor?
While it is true that nobody would focus much on a clean and tidy garage, an ugly one with cracked and dirty floor would catch anybody's attention. Maintaining your garage includes keeping its floor in good condition. Moreover, painting the floor adds a ton of durability underneath your parked vehicles.
There are many garage floor paints available in the market. Selecting the best option for your garage floor can seem like finding a needle in a haystack. We have shortlisted ten of the best products for you. 
We have reviewed each of these products with a summary of its pros and cons. Stick around till the end to find lots of useful information in our comprehensive buyers' guide.
Best Garage Floor Paint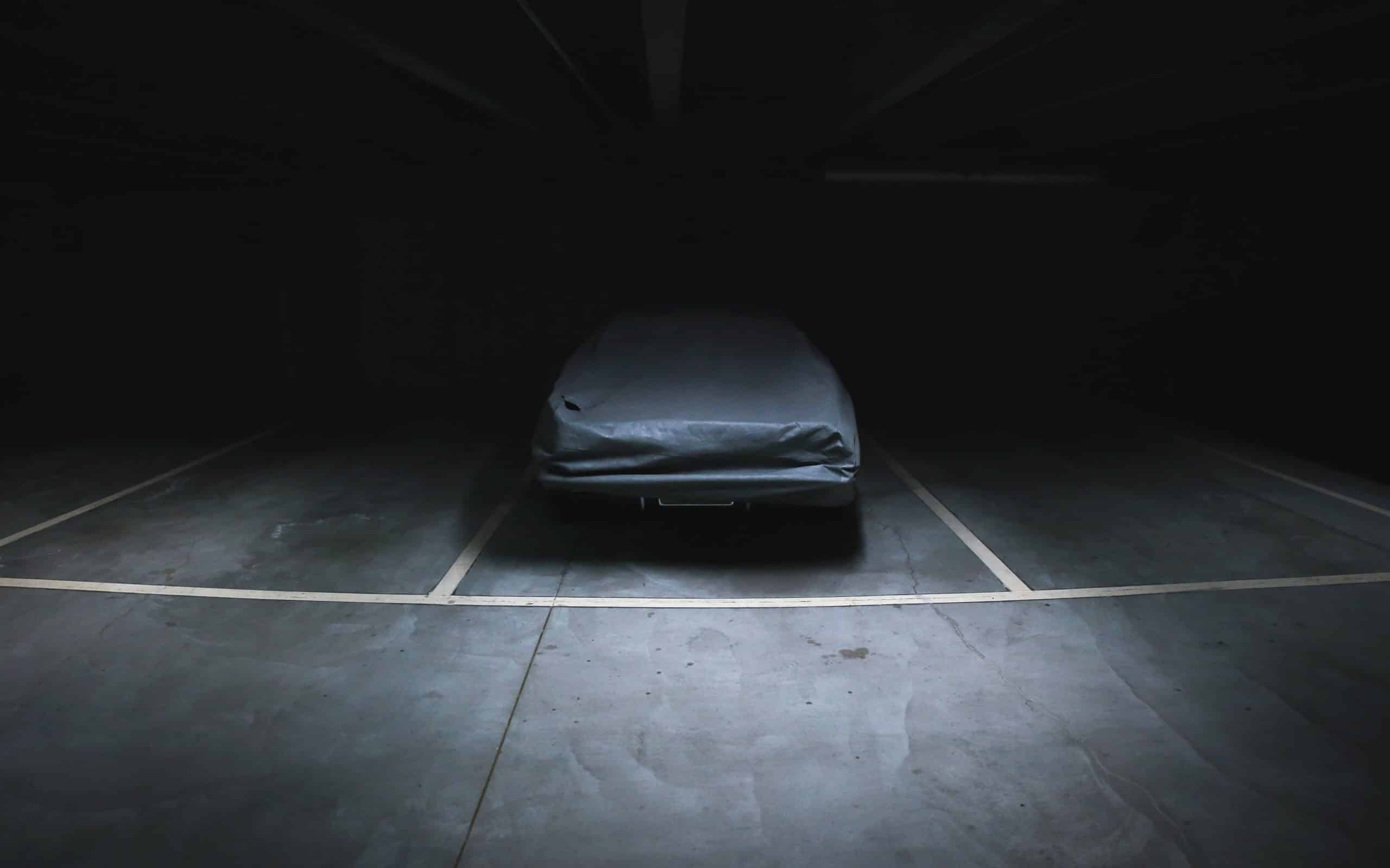 We have used each of the following products to paint a standard two-car garage floors. Without further ado, let's get to the product reviews.
The numero uno spot in our recommendations goes to the Liquid Rubber Foundation Sealant. It is the only product of its kind in this list, as it is completely water-based and does not contain any solvents. Unlike standard paint for the garage floor, it is environment-friendly and straightforward to apply.
Experience
The Liquid Rubber Sealant comes in two variants – one gallon and five gallons. While we use it to paint and seal our old garage floor, you may use it for several other purposes. Unlike paint, you do not have to mix it, making it relatively easy to apply.
It is capable of filling in random cracks you make have in the garage floor, so it eliminates the need for separately purchasing a concrete patch. We applied multiple coats of it to get a thick layer of sealant. We especially liked the fact that it does not have any harmful VOCs, solvents, or odor.
You will have to be extremely careful when you apply this product on your garage floor. It has to be used in specific conditions to work correctly and effectively seal the floor. It has to be applied in temperatures more than 40 degrees Fahrenheit but not in intense heat. It should not be used in wet conditions or if rain or dew is forecasted within 24 hours.
Pros
Comes with a 90-day, 100% money-back guarantee

100% environment-friendly

Effortless to apply

You can use regular soap and water to clean it from your skin if needed

Comes with easy-to-follow instructions
Cons
Has to be applied in particular conditions to work, which might not always be possible 
Sale
The second product in our list of recommendations comes from the reputed brand of Rust-Oleum. The Garage Floor Coating Kit contains two gallons of two-part epoxy formula, which will transform your old and dull garage floor into a showroom-like glossy floor. It comes in an elegant gray finish which will look good in nearly all garages.
Experience
The kit consists of two large metal containers with epoxy mix, two small containers with activator compound, concrete etch, decorative color chips, stir stick, instruction sheet, and a DVD.
First of all, we emptied the garage and cleaned its floor with the etcher and degreaser. After rinsing and drying the floor, we filled in random cracks on it. Then we taped the perimeter at the wall-floor lip junction.
After mixing both the epoxy bases and adding the activator, we were ready to pour it on the floor. We sprinkled the decorative chips on the newly painted areas. It took two of us nearly three hours to cover a 550 square foot garage.
The paint leaves a smooth finish and looks top-notch. The chips did not suffice for our entire garage, and we had to buy some more. We recommend that you follow the instructions very carefully to ensure that you get the best results from using this garage floor paint.
You need to apply the paint within one to two hours of mixing. Ideally, you should apply this paint to the garage floor when the temperature ranges between 60 and 85 degrees.
Pros
Provides long-lasting protection from chemicals, stains, hot tire pick-up, cracking, and peeling

Emits negligible odor and Volatile Organic Compounds

Has a professional, semi-gloss finish that lends a subtle shine to your garage floor

Easy to clean

Comes with detailed instructions and a tutorial video
Cons
Decorative chips included in the kit are not enough to cover a standard two-car garage 
3. Quikrete 2-Part Epoxy Gray Kit
The next product on our list comes from Quikrete. Although it is essentially a masonry brand, Quikrete's 2-Part Epoxy Gray Kit is an excellent product that does not fail to impress.
It seems like being in the concrete business has given a competitive edge to Quikrete. This product checks nearly all the boxes for optimal quality, much like other brands that specialize in sealants, paints, and coatings.
Experience
We had a rewarding experience using the 2-Part Epoxy Gray Kit from Quikrete. It is reasonably straightforward to apply. In fact, you can even apply it to a wet surface, which makes it unique. The 2-part epoxy formula provides superior adhesion in various conditions, making it an excellent garage floor paint.
It is strong enough to resist household chemicals like gasoline and motor oil. We parked our car after it was out in heavy rains and observed that the epoxy coating was unaffected by standing water. You will appreciate the semi-gloss finish and solid color this product lends to the garage floor.
The only significant drawback we could identify is that it does not cover as much floor area as advertised. While it claims to cover about 250 square feet per kit, we observed that it was only about 150 square feet in reality. It does not come at a reasonable price either, making this drawback more hurtful.
Pros
Offers top-notch adhesion and durability

Can resist various chemicals and standing water

Provides a consistent color with an elegant semi-gloss finish, adding a ton of elegance to your garage

Can adhere to even a wet surface, which makes it unique 
Cons
Does not cover as much area as advertised 
Rust-Oleum is a top-notch brand that offers excellent products for painting garage and basement floors. Two out of the first four recommendations on our list bear its brand name. The Floor Coating Kit contains two containers, one gallon each. It is available in four color options – dunes sand, tile red, dark gray, and silver/gray.
Experience
The Floor Coating Kit from Rust-Oleum consists of one gallon Part A: Activator, one gallon Part B: Base, and a bag of decorative chips. It leaves a semi-gloss finish in one of the four available base colors. You may choose to add the decorative chips that are included in the kit.
Each gallon of this high-quality epoxy can cover approximately 200 square feet of floor area. Make sure you buy enough for your garage, we purchased two for our 400 square feet floor area. It dries up quick enough for heavy foot traffic in 24 hours and vehicle traffic in four days.
We especially liked how durable this product is. It provides unparalleled resistance to several chemicals and standing water. We parked our car in the garage after 72 hours of applying it, and we did not face any issues with peeling or cracking.
Pros
Versatile product that can be used for garage, basement, and workshop floors

Provides top-notch resistance against chemicals, peeling, cracking, and standing water

Features ultimate durability and adhesion

Lends an elegant, semi-gloss finish to your garage floor 
Cons
It is not one of the most user-friendly products in this list as it emits a strong odor 
5. KILZ 1-Part Epoxy Concrete & Garage Floor Paint
Professionals, as well as DIY enthusiasts, have relied on KILZ products for over four decades. The 1-Part Epoxy Floor Paint is available in two fashionable colors – Slate Gray and Silver Gray. It comes in a one-gallon can, which is sufficient to cover almost 500 square feet of smooth surface or nearly 400 square feet of rough surface.
Experience
The 1-Part Epoxy Concrete & Garage Floor Paint from KILZ is a unique addition to this list of recommendations. It gives you the best of both worlds – it is a water-based paint combined with epoxy. So you get the benefits of easy paint-like application coupled with epoxy-like finish and durability.
We especially liked the Satin finish delivered by this paint. It was quite convenient to apply it to our 500 square feet garage floor. As recommended, we used two thin coats with an interval of four hours. It is resistant to hot tire pick-up and household chemicals like gasoline and oil. 
You will appreciate the versatility offered by this excellent floor paint from KILZ. You can use it to paint not only garage floors but also basement floors, decks, and driveways. Moreover, you can apply it to the surface using brushes, rollers, or sprayers. It is recommended that you let it dry for a minimum of 24 to 48 hours before parking your car.
Pros
Resistant to scuffing, peeling, fading, blistering, cracking, hot tire pick-up, and chemicals

Reasonably straightforward to apply and clean

Features a single component, so there is no need for mixing

Comes at an affordable price 
Cons
Not as durable as two-part epoxy and works best for garage floors that experience light traffic 
We are halfway through with our recommendations, and it is time to usher in a latex-based paint for concrete floors. The Drylok Concrete Floor Paint comes from the reputed brand of United Gilsonite Lab. UGL has been a common household name for various types of coatings, paints, and sealants. 
Experience
We wanted to include a product on this list that would be optimal for any homeowner whose garage experiences low or moderate traffic. If you are looking for a product that does not cost a lot, and your concrete floor is not heavily abused, the UGL Drylok Concrete Floor paint perfectly fits the bill.
It is a consumer-grade product that is meant for homeowners who only use their garage for parking their vehicles. It is not designed to withstand the kind of rough use that a mechanic or woodworker would subject it to. We especially liked how easy it was to apply this paint to the garage floor.
As the name suggests, it features quick dry. You have to wait for only 24 hours after applying it to drive your car back in, which makes it a unique addition to this list. It can be used indoors as well as outdoors.
Pros
Straightforward to apply

Has one of the quickest dry times

Can be used on previously painted surfaces

Can be used indoors and outdoors alike 
Cons
Offers limited durability and is optimal for light-traffic garage floors only 
The Valspar Premium Clear Epoxy Kit is one of the more affordable products in our recommendations list, with a price tag that reads less than a hundred bucks. Unlike all the other products we have shortlisted, the Valspar Premium Clear Epoxy Kit is not standalone floor paint but more like an add-on lamination.
Experience
If you are looking for a product that will add an extra layer of protection to your garage floor, you should buy the Valspar premium Clear Epoxy Kit. In fact, it is precisely an additional product you should buy along with standard paint or epoxy for the floor. Rather than being standalone paint, it serves as lamination for other paint.
We used it to extend further the sturdiness and useful life of the floor paint we applied in the garage. As such, its advanced bonding technology provides superior durability and adhesion. It is a water-based two-component epoxy that lends an elegant glossy finish to the garage floor.
We especially liked the fact that this kit provides resistance against peeling, cracking, hot tire pick-up, and chemicals. However, you should note that it has certain limitations as it is far from complete paint on its own. Having said that, it comes at a reasonable price, and you will not be disappointed by it.
Pros
Features advanced bonding technology

Provides a transparent and glossy finish

Has an affordable price and offers excellent value for money

Durable enough to resist hot tire pick-up 
Cons
It is not as durable as most floor paint and epoxy products and can be used only for an additional coating or lamination 
coating or lamination.
Sale
The third product from Rust-Oleum to make this list is the Basement Floor Kit. Do not be fooled by its name – it works just as efficiently for garage floors as it does for basement floors. It is a two-part water-based epoxy that leaves a glossy satin finish on your garage and basement floors. 
Experience
The Rust-Oleum Basement Floor Kit is available in three color options – tan, gray, and tint base. Each kit consists of two cans – Part A is a one-quart activator, and Part B is a one-gallon base. It also includes a stir stick, decorative chips, and an instruction sheet. Each kit can cover approximately 250 square feet of floor area.
Our experience using this product to paint a two-car garage floor was nothing short of excellent. We used two of these kits to cover 550 square feet. An important lesson we learned while throwing the decorative chips is that they need to rest completely flat or else they will chip and bring up some epoxy.
The epoxy dries pretty fast so you will have to be quick, especially with the decorative chips. Go slow and try to avoid peeling off the epoxy when you remove the masking tape from the edges. We recommend that you do not apply thick coats of it on the floor and follow the instructions for optimal results.
Pros
Provides a durable epoxy coating that can resist stains, abrasions, and regular wear

Effortless to clean with soap and water

Emits negligible odor, ensuring easy application

It lends an elegant satin finish to the garage floor
Cons
The decorative chips have to be used very carefully to avoid chipping in the future 
Our penultimate recommendation for garage floor paint is the Waterborne Urethane Glaze Coat from SUPERCOAT. Being the only urethane product in this list, it packs some distinct features that separate it from the others. It is similar to the Valspar kit we reviewed as it serves as an add-on lamination coat rather than standalone paint.
Experience
Urethane is like a super-strong version of epoxy (check the types of floor paint in our Buyers' Guide later). This product is designed to provide long-lasting protection to your garage floor. It is not a complete floor paint and works as lamination for your painted floor.
It is an expensive product, costing around a hundred bucks per gallon. If you want to ensure that your garage floor paint stays in pristine condition for many years to come, investing in this product would be a wise decision.
We observed that it delivers on its promises – we accidentally spilled acetone and oil on the floor, and it did not do any damage. It is effortless to clean, and you are bound to have a showroom-like floor if you use this product.
Pros
Premium, industrial-grade product that offers optimal durability

Can resist damage from brake fluid, gasoline, battery acid, and standing water

Encapsulates any decorative flakes you may have on the floor

Straightforward to clean 
Cons
Not a complete garage floor paint product and serves only as an additional laminated coating

One of the most expensive products on this list and may exceed the budget of some homeowners 
The last product in our list of recommendations is the Light Beige Epoxy Resin Coating from Colored Epoxies. It is a three-gallon kit with a surface coverage of about 300 to 400 square feet per gallon. It leaves a 100% solid color and provides an excellent finish to garage, basement, concrete, and plywood floors.
Experience
The kit contains three tins – two resin tins and one hardener tin. You will have to mix all three tins before spreading it on the floor. Unlike most of the other products on this list, it is not water-based. In fact, it qualifies as a premium product and is one of the most expensive recommendations of ours.
We wish that it was more of a "kit" and included decorative chips. Keeping that aside, it has a unique formula that allows it to provide an extremely durable finish. It is quite easy to apply, and we did not face any significant hurdles to dampen our experience using it. But it tends to dry up rather fast, so be sure to act quickly.
Although the manufacturer recommends using a squeegee to spread it on the floor, we found a roller to do the job more efficiently. You would have to ensure that the roller does not leave bubbles in the epoxy if you decide to use one as we did.
Pros
Unlike most of the standard floor paints, it provides a 100% solid color, so there is no possibility of patches and cracks on the floor being visible through it

Colored Epoxies has excellent customer service

It provides a durable coat that will last for years

It is reasonably straightforward to apply 
Cons
One of the most expensive products in this list and might not be affordable for some homeowners

Does not come with decorative chips so you will have to buy those separately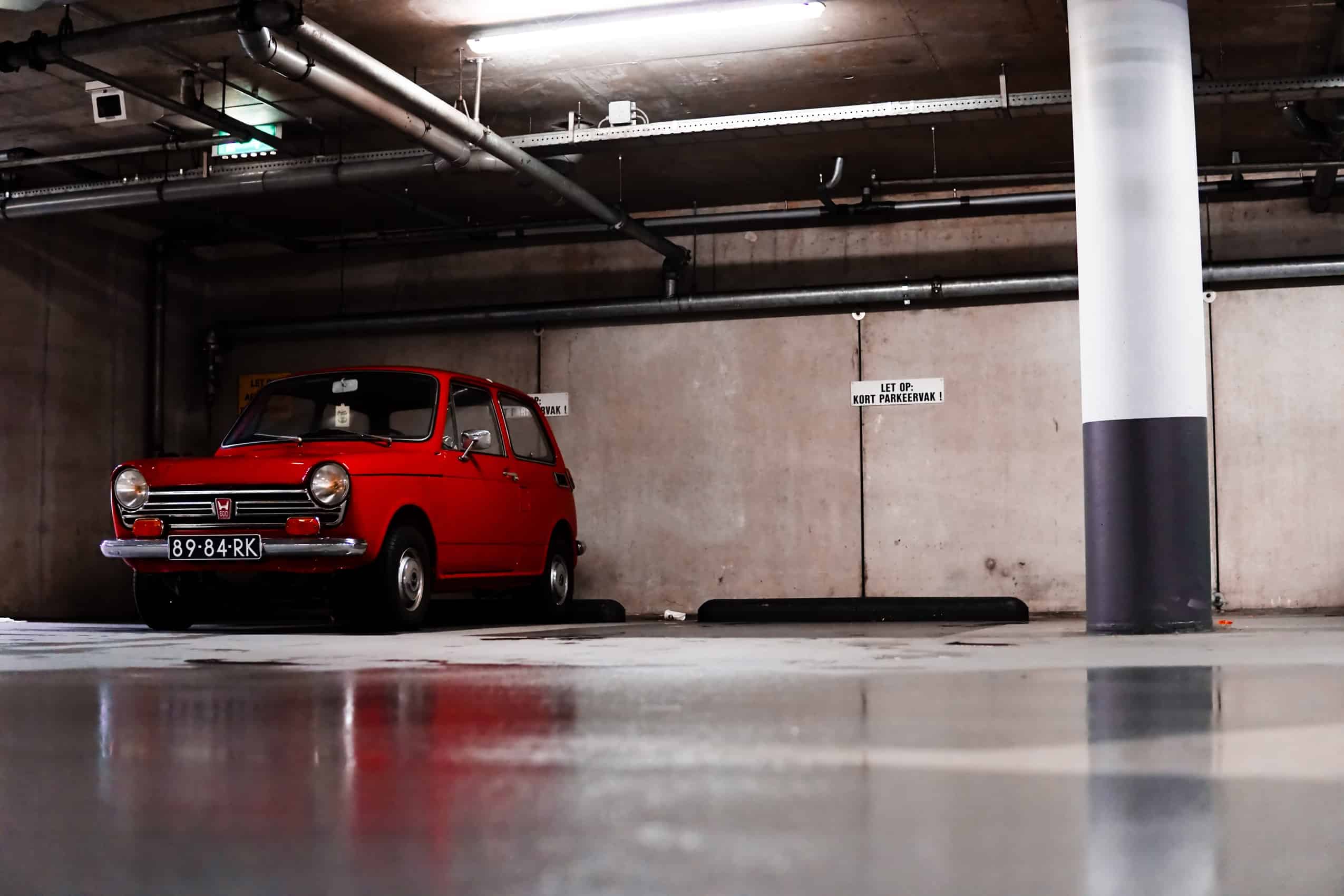 Factors to Consider Before Buying Garage Floor Paint
We have shortlisted the ten best garage floor paints for you. When it comes to picking one out of these ten top-notch paints, it is exceptionally subjective as there is no correct generic choice for every customer.
In this Buyers' guide, you will find all the information about garage floor paints that can help you select the best option that meets your requirements.
These factors determine the success of your garage floor painting endeavor, so make sure you check all the boxes here.
Durability
Painting your garage floor is not a fun activity that you would like to do often. Perhaps the most crucial prerequisite of an optimal garage floor paint is its durability. You want to invest in a product that will last years.
The durability aspect of floor paint or epoxy can be evaluated based on some common factors. If your garage floor experiences heavy traffic, you should go for a premium, highly durable option like a two-part epoxy. If you live in an area that experiences intense heat, you should go for something that has hot tire pick-up resistance.
People usually do considerable work on their vehicles in the garage. As such, the floor is often subjected to various chemicals like cleaning agents, motor oil, gasoline, and windshield fluid. These chemicals are capable of damaging the floor so the product you choose should be resistant to them.
Surface Area
The area of your garage floor greatly influences your choice of paint. You want to buy paint or epoxy that can cover the entire surface area. If you do not know what the exact floor dimensions are, measure it first and then select a product accordingly.
Each of the ten products we have reviewed specifies its coverage area, which is for a single coat. So if you want to apply two layers, the coverage area you get is half of what is specified.
The majority of paint and epoxy products you can find have very little pliable time. You would have to apply it within one or two hours. Hence, being aware of the area you have to paint helps significantly in planning the entire task and if needed, dividing it into several subtasks.
Application
The initial preparation for painting garage floors is a mammoth task in itself (we have covered it in detail in this guide). As a rule of thumb, always go for paint or epoxy that is very easy to apply.
It can cost you a lot to hire a professional to do it for you, but you would not want to spend a lot of time and energy to save that money.
All the products we have reviewed are easy to apply.
Appearance
One of the primary reasons for painting the garage floor is to enhance its appearance. Different paints and epoxies tend to have a different final finish. You can choose from semi-glossy or ultra-glossy, colorful or colorless, and clear or flakey.
Most epoxy products give a semi-glossy look to your garage floor, while polyurethane coating lends sheer brilliance and ultra-glossiness. The majority of products dry into a colored (usually gray) finish. You can always go for decorative chips to add some variety and a dash of color!
Types of Garage Floor Paint
One of the essential questions you need to answer is – what kind of floor paint is most suitable for my garage? There are several types of garage floor paint you can choose from, each with its features and applications.
Latex or Acrylic Paint
Standard paint that you may use in and around the house is often latex or acrylic paint. It is the most reasonable type of paint available in the market but offers low durability. Although it provides a wide range of color options to choose from and is easy to apply, it is not strong enough to be used for painting garage floors.
As such, none of the products we have recommended is latex or acrylic paint.
1-Part Epoxy Paint
Epoxy blends or 1-part epoxies are combinations of epoxy and latex or acrylic paint. It serves as the middle ground between cheap, useless standard paint and expensive, premium 2-part epoxy. It offers better durability than standard latex or acrylic paint and can be used for painting garage floors that experience low-to-moderate traffic.
2-Part Epoxy Paint
2-part epoxy is the mixture of a polyamine hardener and an epoxy resin. It is one of the most durable garage floor paints out there and provides an excellent finish. Given its better quality, it commands a higher price. There are limited color options when it comes to 2-part epoxy paint, but you can always resort to decorative chips.
Urethane
Urethane is like a superior version of epoxy – anything the latter can accomplish, so can the former. Urethane is more flexible than epoxy, which enables it to absorb various impacts in a better way and makes it more resistant to chemicals. It is even more expensive than 2-part epoxy and hence, used by a niche customer base.
Initial Preparation and the Painting Process
Now that we have addressed the essential factors that you must consider for selecting the best garage floor paint, it is time to dive into some useful information about the painting process.
The biggest hurdle you have to overcome after you have selected the best paint for your garage floor is the initial setup. To derive the best results, it is imperative that you prepare the floor first and then apply paint.
Materials Needed
There are a lot of elements that you need to prepare your garage floor before painting it. Most of the products we have reviewed are kits instead of just paint and have some (if not all) of these materials. Depending on the product you choose to buy and your garage floor, you might have to get some of the following materials:
Some pieces of cardboard
Anti-skid additive
One paint roller cover
Rolls of plastic drop cloth
Concrete patch to seal cracks
Heavy-duty degreaser
Paper masking tapes
A pair of squeegees

Special fine sand to mix with the paint
Tools Needed
What are the tools you will need to prepare your garage floor for a makeover? You can find some of these tools in your home already, or you may have to buy them.
One large bucket
Some paint sticks
One plastic garden watering can
A couple of plastic putty knives
One non-stick metal paint tray
Paint roller frames
Extension pole for rollers
Paint can opener
Polyester soft grip brushes
One retractable utility knife
Steps to be taken
The steps we have outlined encompass both initial preparation and application of paint.
Remove everything from the garage.

Wash and clean the garage floor. Wait for at least 24 hours for the floor to dry completely.

Use the concrete patch to fill cracks in the floor. Wait for at least 8 hours.

Apply the degreaser and cleaner. Rinse the floor thoroughly and ensure that all the degreaser has been washed off.

Wet garage floor and spread concrete etch.

Put tape on the edges of the floor. Wait for at least 24 hours for the floor to dry before painting.

Apply the first coat of paint. Wait for at least 72 hours before applying the second coat. You may walk on the painted floor after 12 hours.

Add the anti-skid additive to the paint and apply the second coat. Throw decorative chips while painting. Wait for at least 72 hours before moving your cars back in.

If you will be applying only one coat of paint, add the anti-skid additive before the first coat and throw decorative chips while painting.
Maintenance Tips for Garage Floors
Painting a garage floor is not something you want to do too often – the process is tiring, to say the least! We recommend following these maintenance tips to ensure that your garage floor paint survives as long as possible. Most of these tips are very simple and inexpensive to implement.
Avoid using cleaners that contain any kind of acid.

Scrub and vacuum the floor regularly.

Use a welcome mat to prevent dust coming in with shoes.

If you need to scrub out any stains, do it immediately with light pressure.

Do not weld without a welding mat because welders emit hot iron particles that can damage your floor.

Keep a mat or rug under metal gears.

Avoid putting heavy weights of any kind on dust or dirt, as it can lead to a permanent stain.
Best Garage Floor Paint FAQ
How long does it take to paint a two-car garage floor?How long does it take to paint a two-car garage floor?
Most of the floor paints and epoxies have to be used within a couple of hours after they are opened and mixed. It usually takes up an entire afternoon to paint a standard two-car garage floor, but the initial prep can take much longer.
How long does garage floor paint last?
Garage floor paint usually lasts five to ten years with the potential to last significantly longer, depending on the degree of wear and tear it is subjected to.
Do various chemicals affect garage floor paint?
Salt, motor oil and other chemicals can stain and erode the paint on your garage floor if left unattended. If you apply paint that is not chemical-resistant, you need to clean the floor proactively. Even the most robust floor paint will crack and flake with prolonged chemical exposure.
How long should you wait before using a newly painted garage floor?
This depends on the paint or epoxy you use – you will have to wait longer for a higher epoxy count to dry. Pay attention to the instructions to know how long you should ideally wait before using your newly painted garage floor. Generally, you can walk on it after 24 hours and move your car in after 72 hours.
Can you paint damaged or marred concrete garage floors?
Most of the floor paints and epoxies are not equipped to fill cracks in concrete floors or even hide them. While you can paint a damaged or cracked floor, the cracks will be visible. You should invest in a concrete patch and fill up the cracks before painting your garage floor.
What type of paint is best for concrete floors?
You can choose from standard paint or epoxy for concrete floors, depending on the wear and tear. If your garage floor is likely to go through heavy abuse, epoxy will fare better than latex. If you estimate standard wear and tear, latex paint should work equally well as epoxy.
Floor Paint Conclusion
There is a lot of information to fathom here, especially in our Buyers' Guide. Do not be overwhelmed by it, as it carefully tackles each aspect of selecting the best floor paint for your garage as well as the painting process.
We hope our comprehensive guide helped you zero in on the best product for your needs. There is no generic best garage floor paint that would apply to every user.
Till next time!
Related Articles
10 Best 240v Electric Garage Heater To Consider
7 Best Paint for Interior Garage Walls Right Now
23 FREE Detailed DIY Garage Plans With Instructions To Actually Build
19 Garage Makeover Ideas To Transform Unused Spaces
13 Best Paint for Furniture  | Reviews & Buyer's Guide
13 Most Powerful Electric Pressure Washers 
8 Best Blowers For Drying Cars This Year
13 Brightest Light Bulbs For Garage
10 Best Tire Pressure Gauges on the Market Today
10 Best Hand Cleaner for Mechanics and Grease 
13 Best Paints for Bathroom Ceilings 
13 Best Paint for Kitchen Cabinets This Year
13 Best Battery Chargers for Cars
13 Best Electric and Propane Heaters for Garage
12 Best Bi-Directional Scan Tools
11 Best Diesel Compression Testers
13 Best Garage Openers Right Now
Water-Based vs. Oil-Based Polyurethane Floor Finish 
8 Best Basement Cement Floor Paints