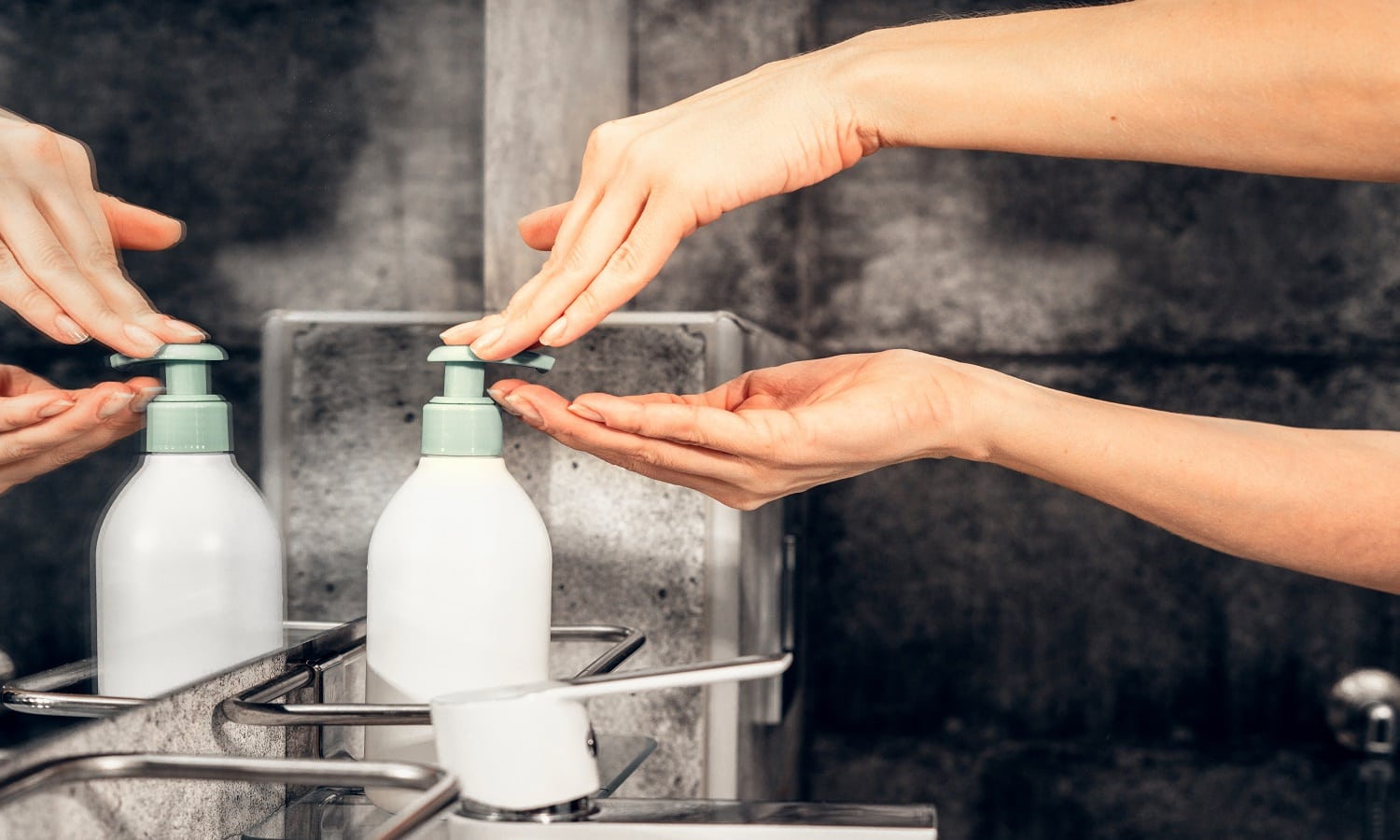 Are you someone who spends days working on mechanical parts? Here is a list of items which will leave your hands strikingly clean and fresh.
We know how difficult it is to clean your hands when it is covered with grease, dirt, cement, or paint. The stains do not leave easily, and if you use too strong a cleaner, your skin becomes rough and abrasive.
We faced a similar problem, and that is when we started reading numerous reviews to find the best cleaner in the market. To make life a little easier, we have noted down the ten best cleaners that will clean your hands as well as leave them soft and moisturized. And the pros and cons have also been jotted down to give you a clear picture of these ten products.
Read on to find the perfect solution.
Hand Cleaner for Mechanics and Grease
IMAGE
PRODUCT
DETAILS

Our Top Pick

Our Top Pick

GOJO 0955-04 Natural Orange, Quick Acting Lotion Hand Cleaner

Quick-acting, lotion hand cleaner with pumice scrubbers
Orange citrus scent

VIEW LATEST PRICE →

Permatex 25051 Fast Orange Hand Cleaner Wipe

Uses no water
Removes the toughest grease
72 count container

VIEW LATEST PRICE →

Eagle Grit Heavy Duty Industrial Hand Cleaner

Non-Irritating formula
Moisturizing additive

VIEW LATEST PRICE →

Tub O Scrub Heavy Duty Hand Cleaner

Unique walnut-shell formula
Contains vitamin E

VIEW LATEST PRICE →

Grip Clean | Heavy Duty Hand Cleaner, 8 oz

No artificial solvents or detergent
2x more concentrated

VIEW LATEST PRICE →

Grip Clean | Heavy Duty Hand Cleaner, ½ gallon

Uses absorbent Bentonite clay
Comes in a half-gallon big jug

VIEW LATEST PRICE →

Permatex 25122 Fast Orange Pumice Lotion Hand Cleaner

Can get rid of pet odors
Soap with glycerin
Presence of fine pumice

VIEW LATEST PRICE →

Fast Orange 25419 Xtreme Fresh Scent Pumice Hand Cleaner

Advanced skin conditioners
Removes oil and paint odors and marks

VIEW LATEST PRICE →

Permatex 23218 Fast Orange Smooth Lotion Hand Cleaner with Pump

Does not need water
Petroleum solvent-free 

VIEW LATEST PRICE →

Grip Clean Heavy Duty Hand Wipes

Highly absorbent green textured towels.
Clean your hands & tools from grease, grime, or sticky adhesives.

VIEW LATEST PRICE →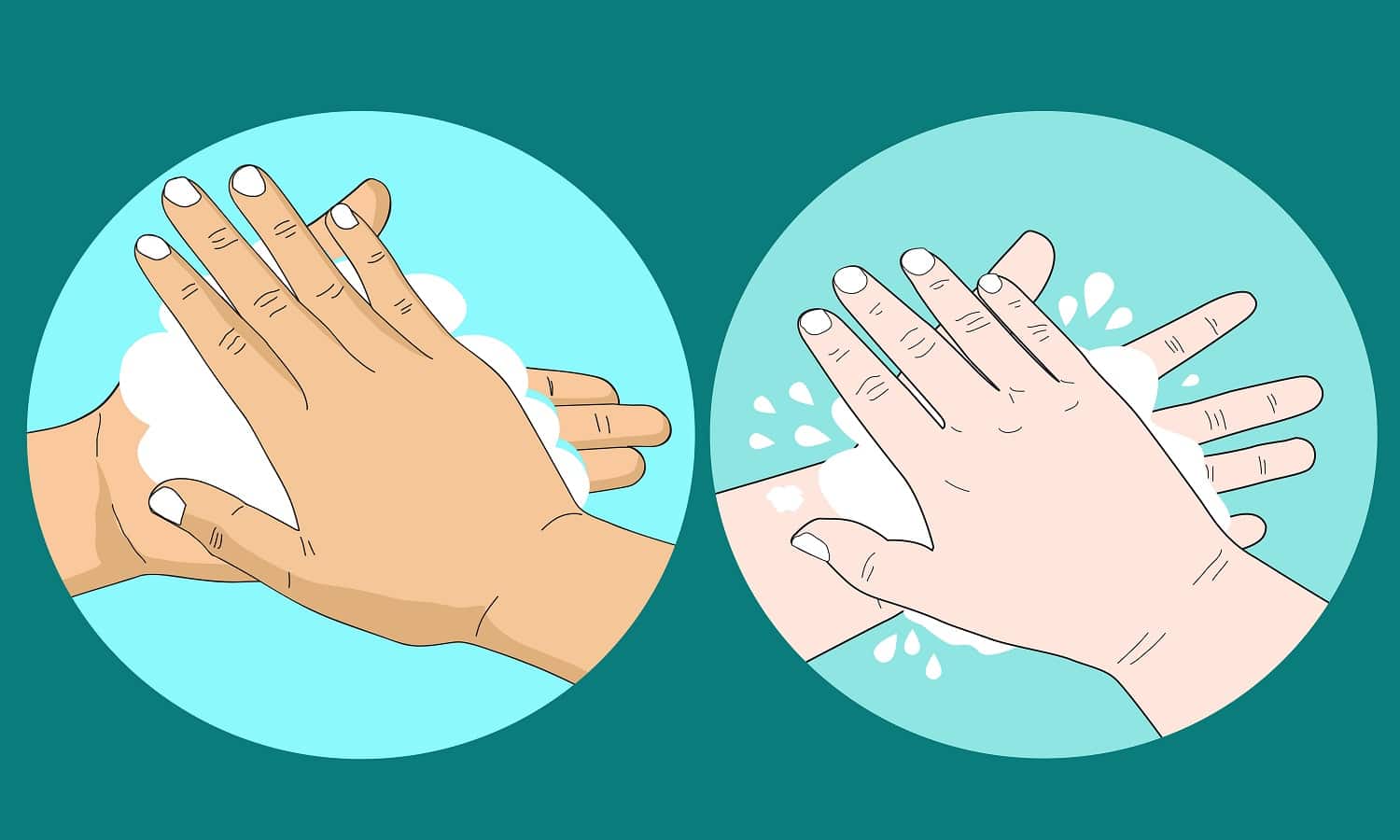 Sale
If you want to remove all the grease but not have your hands absolutely dry and coarse, this product is what you need. Our hands felt soft, and no moisturizer was necessary after washing. That is the reason why it is one of the most recommended cleaners in the market today.
Why Did We Like It?
We found it to be a fantastic cleaning agent. The most remarkable quality of this product is that it removes dirt completely. If you have been working with machine parts and have oil in your hands, this product can be trusted to remove it. 
It also has an orange citrus scent, which will leave you smelling your hands afterward. It is very soft on the skin and does not lead to cracking or coarse hands. We know the issues one faces when one is working for long hours in a workshop.
The dirt, grease, and debris that your hands accumulate become a cause of worry if they are not removed properly. This hand wash will leave your hands so soft and scented that you would almost forget the hard day's work.
What Could've Been Better?
The hand cleaner worked very well for us, but we realized one thing over time. If you have too much grease on your hands, wash them multiple times with this product to remove it. This made the process a tad bit time consuming though our hands were perfectly clean afterwards.
Pros
Presence of no hard solvents

Very soft on the skin

Less abrasive

No lotion required along with
Cons
Multiple washes needed in case of very dirty hands
Sale
When the water crisis is slowly rising to a peak, this product will help you clean your hands as well as not waste any water in the process. The Permatex 25051 Fast Orange Hand Cleaner Wipe is biodegradable, so it will not be harmful to the environment.
Why Did We Like It?
This is one of the best waterless hand cleaners, as well as one of the toughest cleaners you will find. It removes grease without tearing your skin. We have been using these wipes, and the ease with which it removes dirt is fascinating, to say the least. 
Another very important specification is that the wipes are pumice free. The presence of pumice leads to hands becoming coarse, but with this product, your hands will stay soft while all the grease gets wiped off.
If you love to indulge in DIY projects and get your hands dirty often, this product is a boon. Now, you can leave your workplace with fine smelling, clean hands.
What Could've Been Better?
This product worked well, but we often had to use two wipes instead of one for proper cleaning. With two wipes, our hands would be spotlessly clean, but this means you use double the product making your expenses rise. Make a note of it before you purchase this hand cleaner.
Pros
Textured surface on one side for cleaning heavy-duty soils

Doesn't leave the skin dry

Perfect scrubber for all cleaning purpose

Clean grease, grime, oils, soil, gasket cement, glues, and ink
Made with the highest quality ingredients, the Eagle Grit Heavy Duty Industrial Hand Cleaner is a great choice to make. Free of any cheap, low-quality material, this cleaner worked exceptionally well for us. This is the heavy-duty partner you need after a long day's work in your garage.
Why Did We Like It? 
We were very impressed with this detergent-based silica formula. It came with soft scrubbers that work hard to remove even the toughest grime, grease, dirt, paint, and automotive oil. With no pumice or walnut present, this is safe for those with walnut allergy. 
The best part about this product is that it leaves no filmy residue, which may be harsh on our hands. Eagle Grit uses a simple and clean scented formula so you will never have an unpleasant orange scent on your hands.   
Also, it comes with a hand and fingernail brush, which helps in the cleaning process. The brush has firmly molded stiff bristles to gently and effectively remove whatever is on your hands. This is a remarkable addition for those who are constantly working with machine parts. 
What Could've Been Better? 
The product worked really well, and we do not have any complaints about it. The only part we are a little hesitant about is the price. It is expensive compared to other products, but again, it works brilliantly and thus comes at a higher cost.
Pros
Heavy-Duty Cleaning Power

Pumice-Free Moisturizing Hand Cleaner

No Filmy Residue

Refreshing Scent

Included Hand and Fingernail Scrubber
We were working on an automobile in our garage when we needed something to remove the grit off our hands. The Tub O Scrub Heavy Duty Hand Cleaner worked wonderfully and removed every iota of dirt, leaving us with clean, fresh-smelling hands.
Why Did We Like It? 
Treated cosmetic-grade walnut shells are used to make this liquid. This formula makes the hand clean by providing a scrubbing agent to get the tough grime, dirt, grit, and oil from your hands.
Also, the walnut shell formula will not lead to blocking of any drains or septic tank systems. It is purely grounded and should not be a problem when used anywhere. 
Lanolin, aloe vera, and vitamin E, among other emollients present in the soap, will ensure that the hands are not subjected to artificial materials. 
Lastly, we found that the liquid does not thicken over time. You can leave it for a year, and it will still have the same consistency. We were pleased with this feature as we needed to store the liquid.
What Could've Been Better? 
We were very impressed with this hand wash but faced a setback when the pump stopped functioning with one third the liquid in that bottle. We had to scoop it out every time, and this was time-consuming and a difficult job. The pump could have been made better.
Pros
Contains No Petroleum, Solvents, or Pumice

Citrus Fresh Scent Formula

Portable jug with handles
Cons
The pump stopped working midway
If you are a professional who is tired of having dry hands, we have found the perfect product for you. We love how the product works efficiently without removing all moisture from our hands. It is time to experience an incredibly natural way to clean your hands. 
Why Did We Like It? 
This product uses dirt to remove dirt. It has a formula with a combination of olive oil and coconut oil in which dirt is also used. The dirt actually helps in rubbing away all the grease from your hands.  
Dirt is the most natural thing that works wonders with grease. It will scrub away all the grease from your hands without you needing to use any kind of artificial solvent. If one is a biker or works with bike parts, one may also face a similar issue wherein the hands get soiled often. With this formula, we were more than happy.
Also, it came with a beautiful scent that left your hands clean and smelling good. 
What Could've Been Better? 
The product worked extremely well, but we would have liked it if it came in a better container. This tube was not the best product to be used with greasy hands, and it often slipped out. We were a little disappointed with the container, but the product inside worked wonderfully.
Pros
You can add water with it

No drying effect on the skin

The scent isn't offensive
Cons
The container could have been better
This product solves the problem of the previous one. The cleaning liquid is packed in a nice big container, and we could take out the liquid easily when needed. If you are into heavy-duty working, this is a great product to keep handy. It cleans your hands thoroughly, just like you want. 
Why Did We Like It? 
Like the previous product, this one too comes with dirt infused in it. It uses a solution of Bentonite clay combined with high concentrations of coconut and olive oil to deep cleanse your hands. The presence of oil makes sure that your hands are left moisturized as well.  
Also, this bottle comes with a pump so you can easily take out the liquid without needing to squeeze or touch the bottle.
 Further, the solution is pretty strong, and you will have clean, pleasant smelling hands with one wash. You do not need to use it multiple times to get the dirt out. 
This product is perfect for auto mechanics, fabricators, construction workers, and farmers. Anybody with hard-working hands will love this product.
What Could've Been Better? 
The product worked wonderfully on our hands, but this comes at a price. It is pretty expensive, and thus you need to make sure if you need such a strong cleaner before buying it. The solution is made for really stained hands, and if your need matches it, we will recommend you to purchase this. 
Pros
Efficient container

Dirt helps remove grease

Leaves the skin smooth

Nice smelling agent
Sale
If you want a good product that will remove grease and oil while not burning a hole in your pocket, this is the product to go with. The Permatex 25122 Fast Orange Pumice Lotion Hand Cleaner is very affordable and worth every penny. Let's get on to the features it comes with.
Why Did We Like It? 
We loved the fresh-smelling natural citrus scent of the product. It livened our moods after a hard day at work and helped us a lot to relax. Made with aloe, lanolin, glycerin, and other skin conditioners to soothe raw, rough hands, the cleaner works well.  
It has fine pumice, which is needed to scrub the hands, and the presence of glycerin and aloe makes it work as a moisturizer too. You would not need any hand softening cream post using this liquid. 
Also, it works really well to remove all kinds of pet odors or scuff marks on the hands. The scent is pretty strong but not overpowering.  
Lastly, it is nature friendly and does not have any added artificial chemicals that may harm the environment. 
What Could've Been Better? 
One drawback that this product has is that it does not work very well with petroleum-based stains. You will need multiple washes to remove this kind of stain or grease, and that could be a little time-consuming. But we did get all the stains out though it took time.
Pros
Biodegradable and eco-friendly

Easy-to-use container

Soap has aloe and glycerin

Fresh scent
Cons
Multiple applications needed for petroleum-based stain
With an option to select among three different scents, this product impressed us a lot. We could finally enter our houses smelling good instead of smelling of turpentine oil. With the fragrance on point, it takes care of the scariest of stains very efficiently. 
Why Did We Like It? 
This citrus-scented microgel is excellent for cutting through grease, oils, and carbon and pretty much anything else. It is a must for people who work with machinery and parts. This leads to dirty and stained hands, both in and out of the garage. 
Moreover, the formula thankfully contains no harsh chemicals and is environment friendly. We had all the grime off our hands using complete natural material.  
Also, it helps in removing all kinds of odor from the hand and leaves only a refreshing fragrance that we love. The clean scent is not overpowering yet does not disappear immediately. 
Lastly, the product is very affordable and will not burn a hole in your pockets. The quantity is also huge and will last you for some time easily. 
What Could've Been Better? 
We were dissatisfied with the pump as it would not work properly after a few uses. The liquid seemed to be too thick for the pump to function normally. We added a little water inside, and the pump then started operating. But this was a disappointment considering the liquid was very efficient. 
Pros
Refreshing, clean, fresh scent

Eliminates odors including gasoline

Removes grease, grime, tar, carbon, cement
We know how much water goes into washing off grit and grease. With there being a lack of clean water in so many parts of the world, if you are concerned about water usage, we have a solution. The Permatex 23218 Fast Orange Smooth Lotion will need no water and will still leave your hands clean.
Why Did We Like It? 
This product is biodegradable and has no artificial chemicals in it. We were happy with this completely natural product.
Made with aloe, lanolin, glycerin, and other skin conditioners to soothe your hands, this formula will work as a balm. You can rest assured that no moisturizer will be needed after a hard day's work.  
Also, it cleans resins, oil, grease, tar, grime, soil, printer's ink, epoxies, and paint efficiently. Use it for any of these, and your hands will look clean and smell pleasant when you enter the house again. The grime and the grease gets melted off efficiently every time you rub your hands with this liquid. 
Lastly, it is pumice free, and thus you can rest assured that your skin will not be torn off or harmed in any way.
What Could've Been Better? 
There are no little grains in the liquid, which could be a bit problematic in case of removing very resistant stains. We liked the fact there was no pumice, but it could be replaced with natural grains or grit for added productivity of the cleaning liquid. 
Pros
Biodegradable and nature friendly

Contains no harsh chemicals

Pure, fresh-smelling natural citrus
If you are looking for a waterless soap formula that can easily remove grease and oil, these wipes are a great choice. We were very happy at how efficiently they could turn our dirtied grit filled hands into moisturized clean ones. Let us get into the features of the product. 
Why Did We Like It? 
We had to work in places where running water wasn't available nearby. This product was very beneficial for us because this needed no water use. If you are on the go and need to clean your hands, this will help to do that too. 
Also, the container is small and easy to carry in any bag that you have. You would not be pulling along a huge can or jar or liquid, and we know, that sounds very relieving.  
Moreover, the dual-textured towel has a smooth wiping side and scrubbing side for hard-to-remove messes. It also leaves no slimy residue and gives our hands a soft, moisturized feel.
Lastly, it is pretty affordable and would not make you think twice before buying it. 
What Could've Been Better? 
The wipes worked well, but there was difficulty taking them out. They would keep tearing off as they were too thin. Once we could get the wipes out, they worked really well. But we were disappointed with this fact and wished that the wipes could be thicker for better grip. 
Pros
Citrus Scented

Textured Scrubbing and smooth wiping

No slimy or sticky residue left behind

Great to use on the go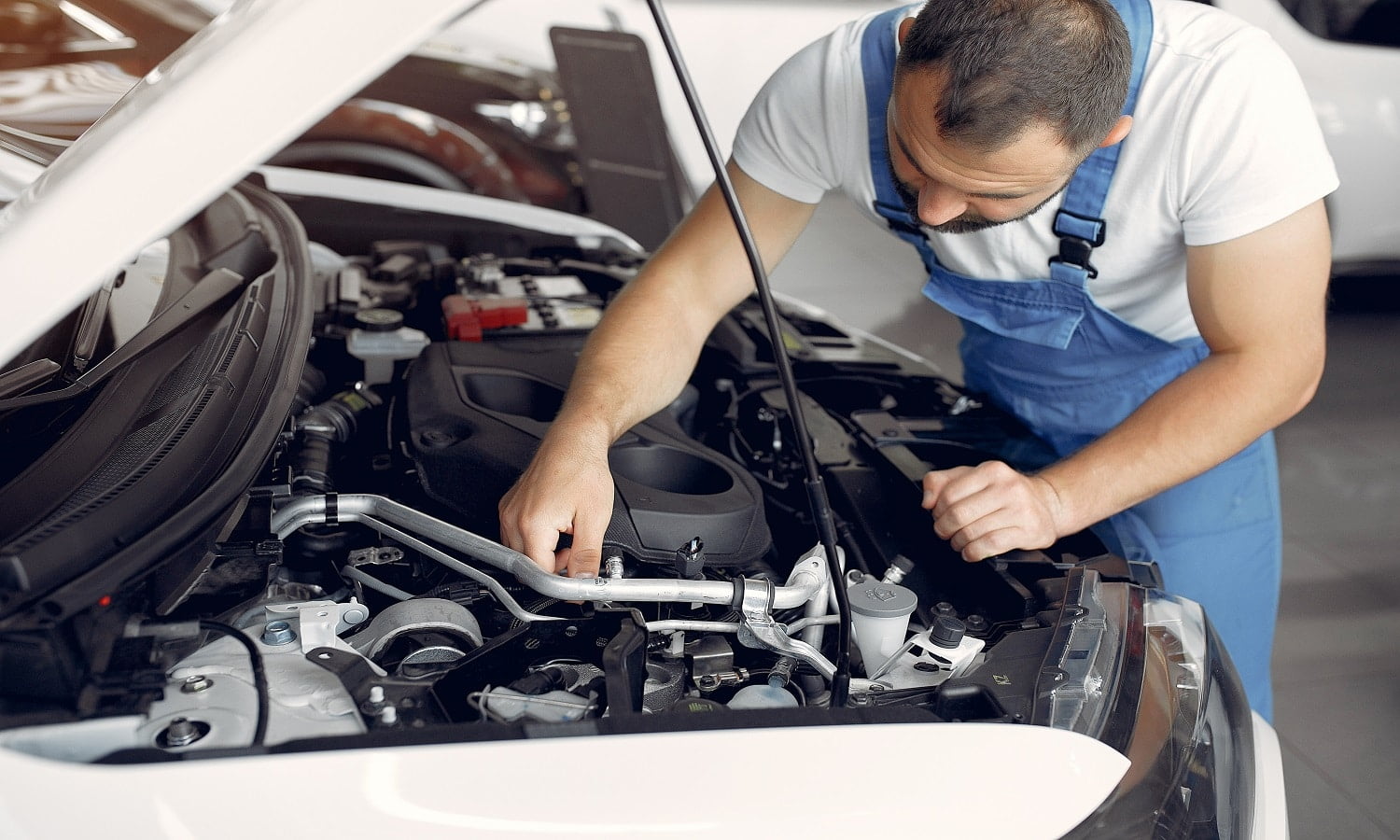 Grease Hand Cleaner Buyer's Guide
There are some features you should pay attention to before buying a cleaner. Yes, the most important function is to clean hands, but different cleaners are made for various purposes. Some work well with removing oil while some work well with a petroleum fuel-based dirt.
To avoid any kind of confusion, we have noted down the important points to remember before you buy a cleaner for your homes.
Presence of Pumice
While pumice can be a good agent to scrub, it could also lead to coarse hands. Many cleaners in the market will clean your hands entirely but leave them feeling rough. Pumice is often the reason behind it. Try looking for a cleaner with zero pumice if you do not have extremely hard stains to remove. 
Scent
People often skip this detail while buying a product and later regrets the smell that it came with. A good refreshing fragrance can make your day and help you relax after a day's work. 
Some formulas come with an extremely strong scent, which has the ability to scare people away. Please make sure that the cleaner you are purchasing comes with a subtle refreshing smell. This will not only make you happy but the family too when you interact with them.
Types of Formula
Some cleaners do not use any artificial ingredients and stick to natural products as a scrubbing agent. These are always preferred as they are nature friendly and biodegradable.
Also, natural ingredients are good for the hand and would not make them dry after repeated use every day. On the other hand, a formula with enzymes is likely to cause damage to your hands by leaving it all coarse. So be very careful about checking the specifications before buying a product.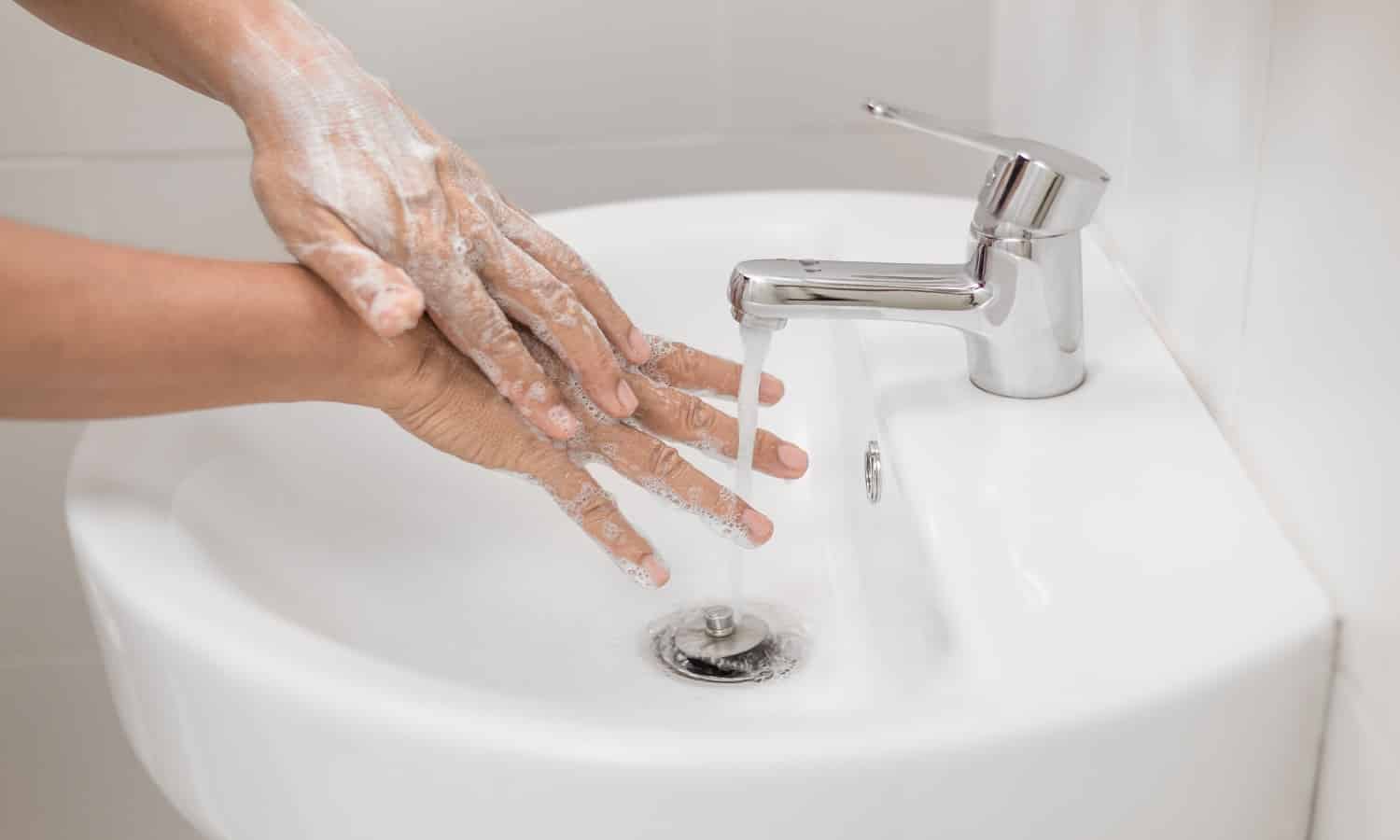 Grease Hand Cleaner Verdict
We have given you a list of the top 10 options to choose from when it comes to hand cleaners. If you are into mechanical work, you will find the perfect product here. We have selected the two clear winners among the lot.
Some people prefer their hand cleaner to have pumice in it for better cleaning. If you are looking for a pumice based cleaner, the GOJO 0955-04 Natural Orange, Quick Acting Lotion Hand Cleaner is the best in the market. The pumice is finely powdered so as not to tear away the skin or cause your hands to harden.
If you want a cleaner without any pumice, the Eagle Grit Heavy Duty Industrial Hand Cleaner is the best choice to have. It is entirely natural and will leave your hands clean after one wash only. If you can spend more, buy this product without a second thought.
It's time to get your hand cleaner now. Happy shopping!
Related Articles
10 Best 240v Electric Garage Heater To Consider
11 Best Diesel Compression Testers
10 Best Portable Shampoo Bowls
7 Best Paint for Interior Garage Walls Right Now
23 FREE Detailed DIY Garage Plans With Instructions To Actually Build
19 Garage Makeover Ideas To Transform Unused Spaces
13 Most Powerful Electric Pressure Washers 
13 Brightest Light Bulbs For Garage
10 Best Tire Pressure Gauges on the Market Today