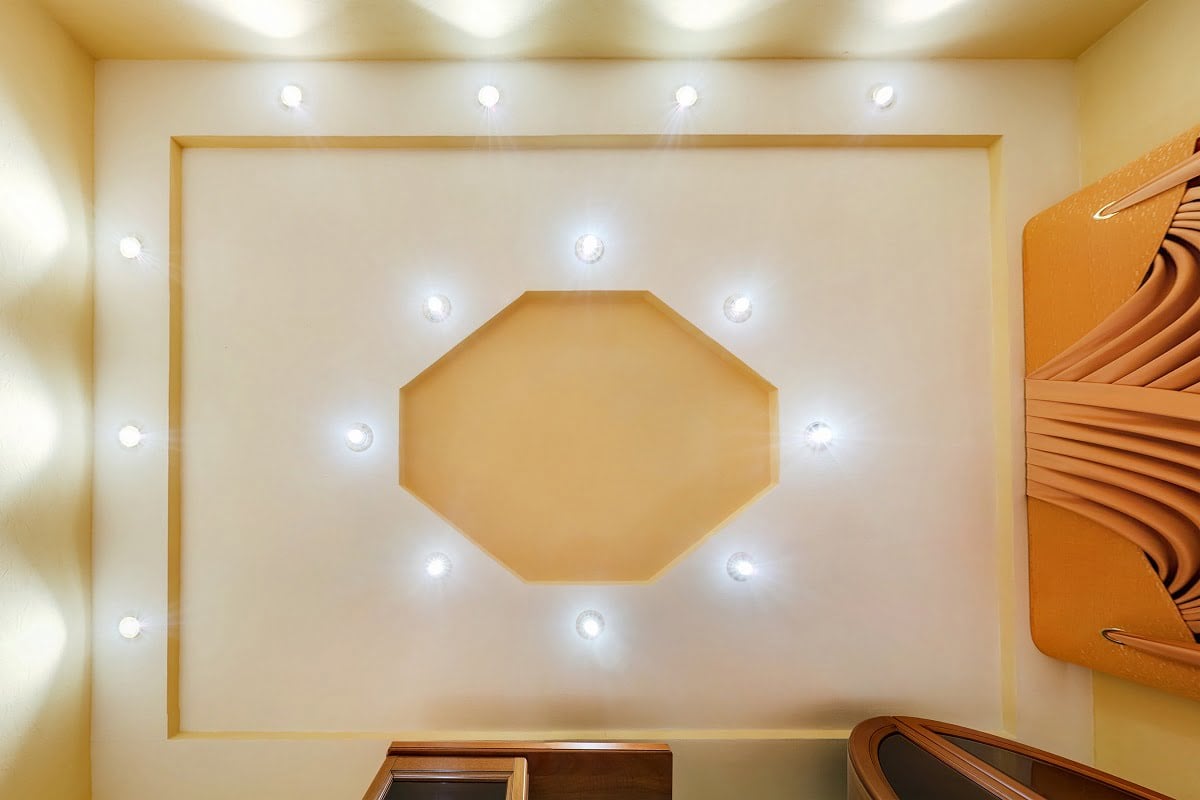 There's no denying that ceilings play an integral role in making your room look beautiful and aesthetic. 
And ceiling textures today have become more vibrant and multifunctional than ever. Some ceiling textures can be used for adding aesthetics to the room, while others can be used for adding utility to your place. Modern ceiling paints allow you to create many forms of ceiling arts, and achieve a certain texture as per your preferences. 
When it comes to the realm of ceiling texture, there are several options to choose from according to your personal taste. Some ceilings are made from plaster and mud, while others are made from materials to keep your room nice and cool. 
Keeping this in mind, we have curated this guide to help you make the right decision for your existing ceilings. Keep scrolling if you want to learn more about the popular ceiling textures. Checkout our other article on repairing cracks in concrete to know more and avoid any cracks in the roof texture. 
Different Types Of Ceiling Textures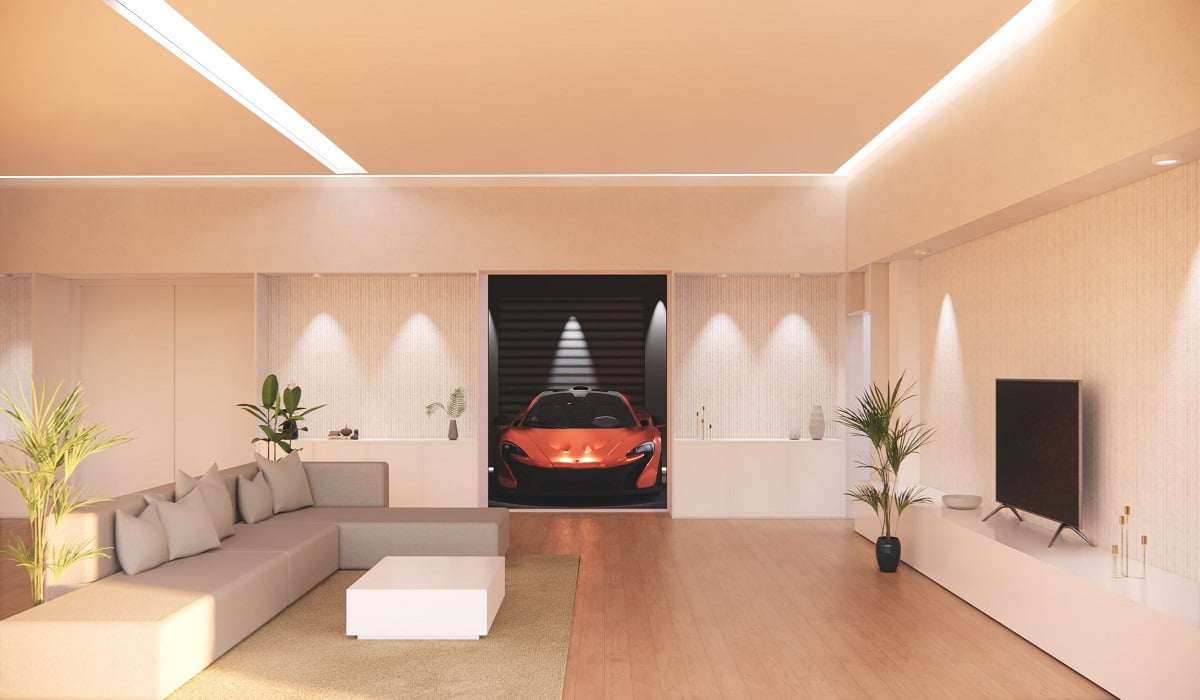 1. Knockdown Ceiling Texture
Knockdown texture is often known as a voluminous texture since it is made from drywall mud applied to the ceiling. It uses layers of plaster as a foundation before it's tapped on with a soft sponge for effect. Additionally, the sponge creates an uneven and high edge all over the knockdown ceiling.  
Once the step is complete, a knockdown tool is used to flatten the surface, eventually removing all the edges from the ceiling, giving your room a smart and uniform look. 
Besides this, some professionals prefer using a scraper or drywall knife to press down the texture finish and remove the edges. Overall, this texture is best suited for adding depth and warmth to your living and bedroom. 
2. Skip Trowel Ceiling Texture
The skip trowel ceiling textures are heavily dependent on the way you use the trowels. So, it is recommended to watch a few tutorials on how to use a trowel before you proceed with this texture. However, this is one of the easiest textures to make on your ceiling, and it requires no additional help from an expert. 
For beginners, we suggest pressing the trowel texture at an angle against the wall and moving it gently across the ceilings as it forms a rough pattern all over the ceiling. If you plan to make the textures more aggressive and uneven, then you should move it around more roughly. Also, the smoothness of the ceiling can affect the overall outcome of the texture. 
Alternatively, you can alter the angles to form unique styles with the trowel, which can add dimensions to your room if they are executed correctly. On that note, old-world finish and Spanish finish and two of the most commonly used styles when it comes to trowel textures.  
3. Orange Peel Ceiling Texture
Orange peel texture is usually made from texturizers that are found in cans. Spray guns are used to eject the texturizer onto the ceiling by using different sizes of ovals. Since the texturizer is applied through a spray gun, the texture is pleasant to the touch and uniformly distributed. 
If this is your first time working with an orange peel texture, then we suggest spraying the texture onto a cardboard surface and observing which angle suits your liking
Although orange peel textures are one of the simplest textures, we still suggest being cautious since they are tough to clean, and dust can easily get trapped between the ovals formed by the texture. Hence, they may not be ideal for bathrooms and kitchens. 
4. Popcorn Ceiling Texture
Popcorn ceiling textures are extremely popular due to their utility. At first glance, you might not like the texture since it doesn't have a "flashy" finish, but it can make your room soundproof. So, if you're into practicing music, then this is just the right texture for your ceiling. 
Popcorn texture is one of the deepest and heaviest textures to work with, so you should be careful while working with it since it can easily deform under too much pressure. However, the retro look of popcorn textures can add to the unique personality of your room. 
5. Stipple Ceiling Texture
Stipple ceiling texture is a form of slap brush finish texture that is usually made from the strokes of a stomp brush. The brush has long bristles, which can be used for designing uneven shapes on drywall. Besides, it has a long handle which makes it ideal for working from the ground. 
Start the process by applying the mixture onto a roller and pressing the brush against the ceiling. Move the brush gently across the ceiling to fill and cover imperfections or any irregular shapes and gaps on the ceiling. This texture is also suitable for covering up or patching any imperfections on the ceilings. 
6. Stomp Texture 
Stomp texture or crow's feet texture is a type of texture that uses different brushes to form textures on the ceiling. Most professionals consider stomp texture as an alternative form of stipple texture, but they are still different from each other. The patterns formed by this technique resemble that of a fan or a crow's feet.  
Moreover, the tools and materials required for creating this texture are a bit similar to the skip trowel texture. So, if you have done a skip or mud trowel knockdown texture earlier, you can reuse the leftover materials for designing this texture on the ceiling. 
One of the biggest advantages of stomp texture is that it blends well with all types of textured walls to add the aesthetics of the room. 
7. Smooth Ceiling Texture
Smooth ceiling textures are the most commonly used ceiling finishes when it comes to renovating a building. Flat ceilings have a uniform and classic look, which always make the room look organized and aesthetically pleasing. On top of that, they are pretty affordable. 
The smooth texture of these ceilings is easy to remove and it can blend well in each and every room without any hassle. Most offices and business owners prefer to use this texture for its smooth and consistent look. 
8. Fish Scale Ceiling Texture
Next on our list is fish scale ceiling texture, a texture that is known for its unique design and personality. Unlike most textures, fish scale textures have one of the most intricate and detailed patterns, which make them stand out from the rest. 
However, you will need to hire a professional to design your ceiling since the process is time-consuming and it requires a lot of precision and technique. We highly recommend this texture for your living room since it can draw the attention of the guests. Plus, this texture is suitable even if there's a single coat of paint on your ceiling. 
9. Lace Ceiling Texture
Out of all the textured ceilings, lace textures require a lot of energy and time if you want to see results. Nevertheless, the results will always be fruitful and rewarding. The texture uses the same tools that are used during the skip trowel process, which makes it a convenient option for those who already own the materials and the required tools. 
Firstly, you need to apply one coat of self-mixing paint on the ceiling and wait for it to dry before applying the second coat of a different color. The trowel is then used to create texture on the second coat of fresh paint. Once this is done, you need to use a tool of your choice to make splotch designs on the surface of the ceiling. 
10. Spray Sand Ceiling Texture
The spray sand texture is similar to the orange peel texture since they share the same technique of application. A spraying tool such as a hopper gun is sufficient for creating the texture on the ceiling.
We suggest spraying all the spaces and corners carefully if you want to achieve a beautiful ceiling texture. However, you should be careful since the texture is finer than the orange peel texture, which makes it less smooth and prone to dust.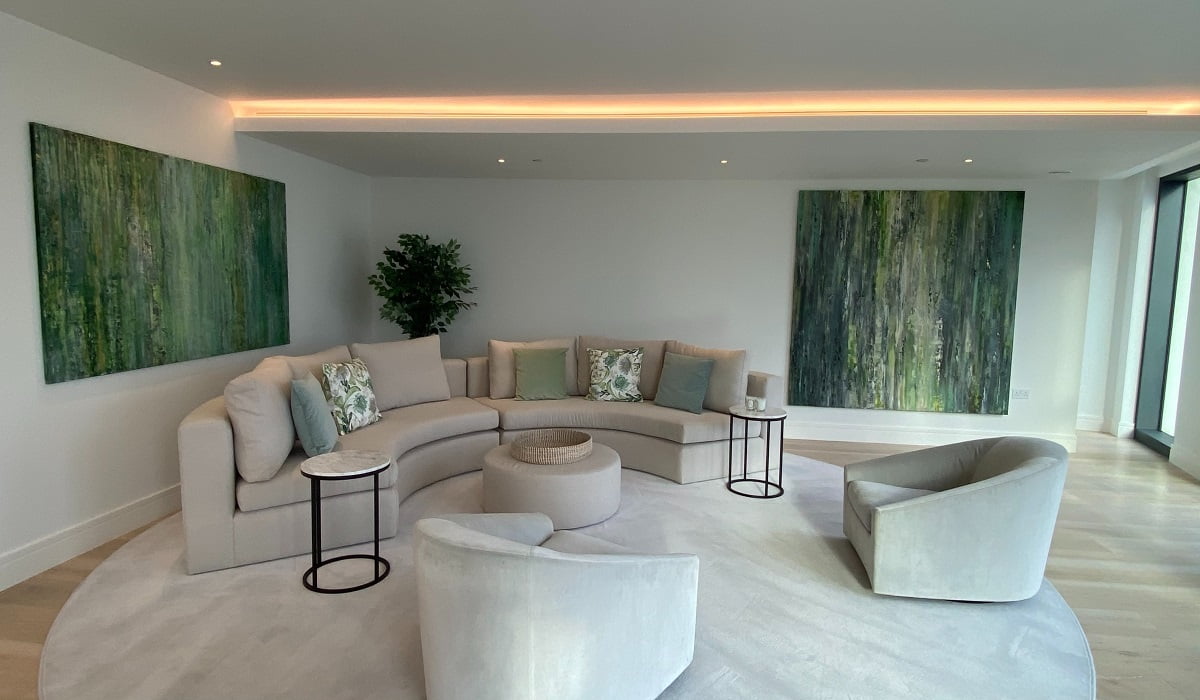 Ceiling Finish Types Frequently Asked Questions ?
Do You Need Professional Help For Creating A Ceiling Texture? 
Although there are many ceiling textures that can be created the DIY way, some may require a more specialized process. Hence, you will need to do thorough research before selecting the right materials for your ceilings. 
However, experts and professionals have years of experience when it comes to creating ceiling textures and finishes. Therefore, it is recommended to take professional help to get the job done. 
Should You Go For Smooth Ceiling Or Textured Ceiling? 
Both these finishes are fundamentally different; therefore, they shouldn't be compared. Smooth ceilings are ideal for a high-end finish and bold colors. 
On the other hand, a textured ceiling is best suited for a casual and subtle environment. Soft colors blend well with texture ceilings as it makes the room cozier and creates a calming effect.  
Which Ceiling Texture Types Are More Affordable? 
If you have a tight budget, then we suggest using a textured ceiling for your room as the required materials are mostly affordable. On the contrary, smooth ceilings require a lot of technique and dedication to achieve a smooth and consistent look. 
Apart from this, smooth ceiling materials are harder to procure. Therefore, smooth ceilings are recommended if you don't have any limits on your budget.
Where Should You Use Rosebud Ceiling Texture? 
Rosebud ceiling texture is a form of artist ceiling texture, which gives the room a more beautiful and enhanced look. Since Rosebud ceiling texture requires a lot of technique and work, you should only use them if your walls have intricate designs. 
The design of the rosebud ceiling textures usually goes well with any artist-themed bathroom as it adds a unique depth to the bathroom. 
 Can Acoustic Ceiling Textures Cause Allergies And Asthma?
Under normal circumstances, acoustic ceiling textures or popcorn ceilings don't cause any types of allergies or irritations. However, airborne dust can easily get trapped between the fine gaps of acoustic ceilings, and this can cause unwanted allergies and asthma problems in the long run. 
Moreover, popcorn ceilings are tough to clean and maintain; therefore, we suggest creating a popcorn ceiling only if you don't have any allergies or breathing problems.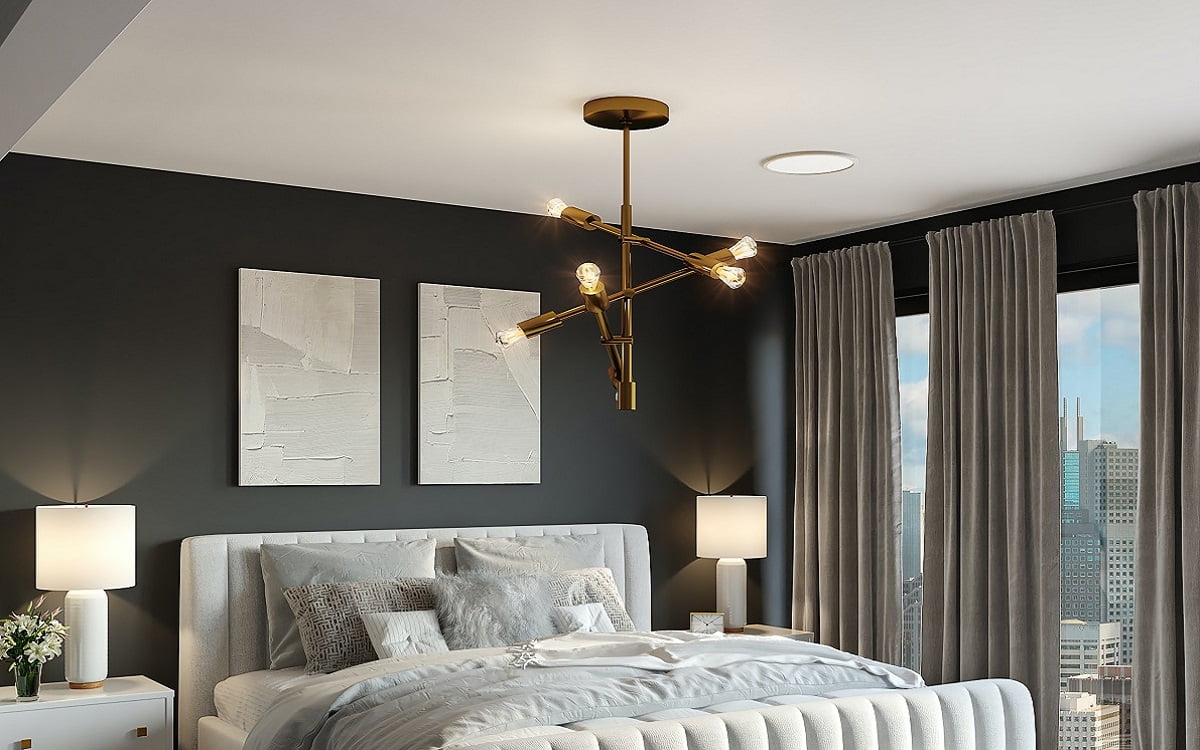 Ceiling Finish Types Conclusion 
With that, we have come to the end of our article. Choosing the right ceiling texture can add to your home decor and make the said room the highlight of your space. 
Before signing off, we would like to sum up a few factors that are important to consider while choosing the right ceiling texture. First and foremost, you should always pick a ceiling texture that matches the aesthetic of your room. 
Also, keep in mind the color of your furniture and lighting before picking a suitable texture for your ceiling. Plus, consider the height and volume of the room before adding texture to your ceiling. 
Keeping in mind ceiling finish types, you can also check out our other articles on ceiling vs wall paints and the difference between ceiling and regular paints to know more. 
That said, we are signing off. Until next time!