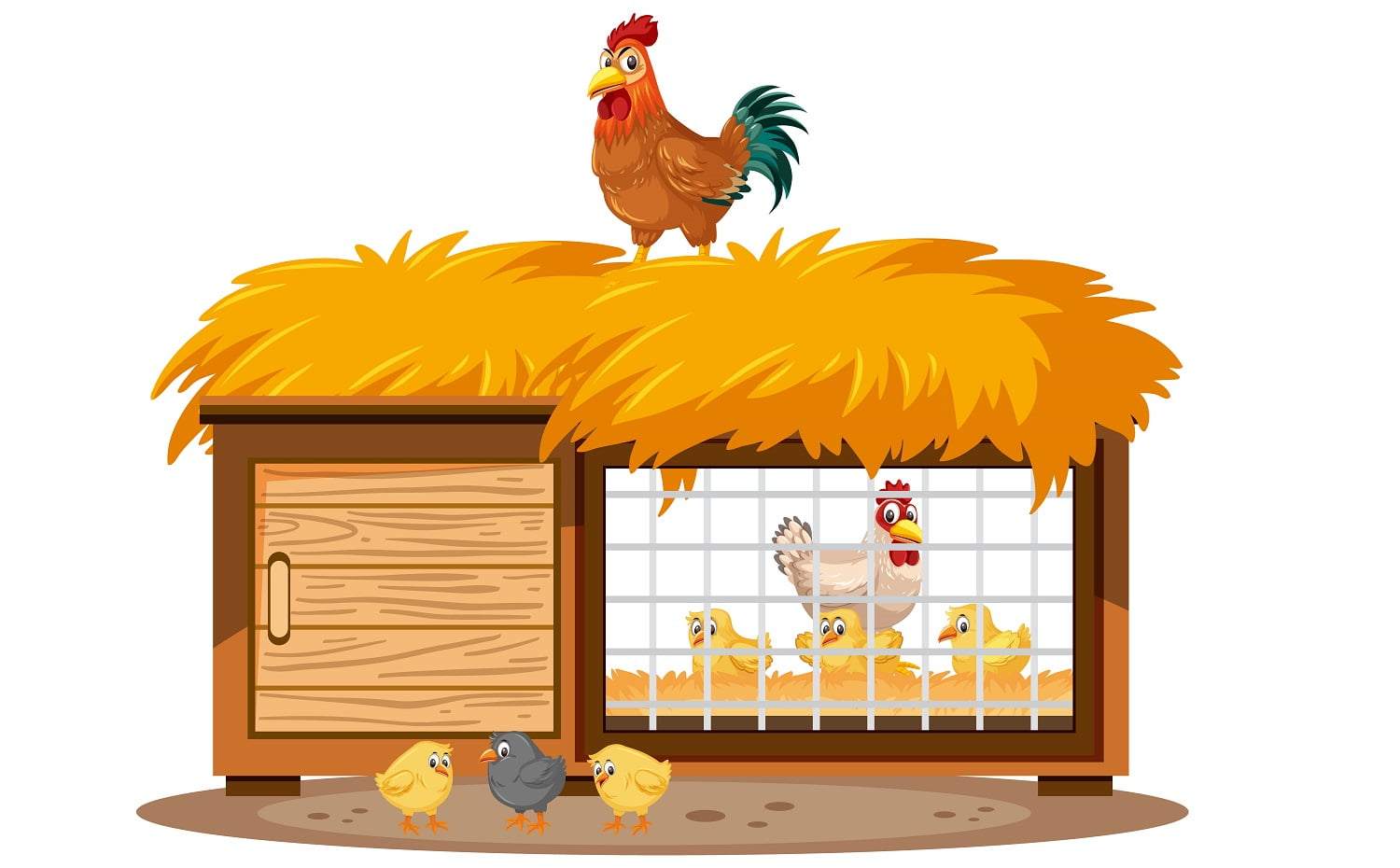 One of the most important aspects of taking care of your chickens is to have a stable run plan.
People often focus on numerous aspects to keep chickens healthy and safe, but the problem isn't so complicated. Adding an efficient run plan to your existing coop gives the chickens sufficient space to roam freely and take shelter when needed.
The main difficulty is choosing from the numerous structures that are lining the market. Therefore, we've narrowed down 15 top ideas to help you make an informed decision. In that regard, you'll find run plans that are aesthetically pleasing and provide a comfortable home, while others feature electric fences.
We assure you that you won't have to worry about your birds being harmed by predators with a suitable run plan. So, bring out the notepad, get ready with your tools…
…and let's dive into the reviews.
Chicken Coop Run Plans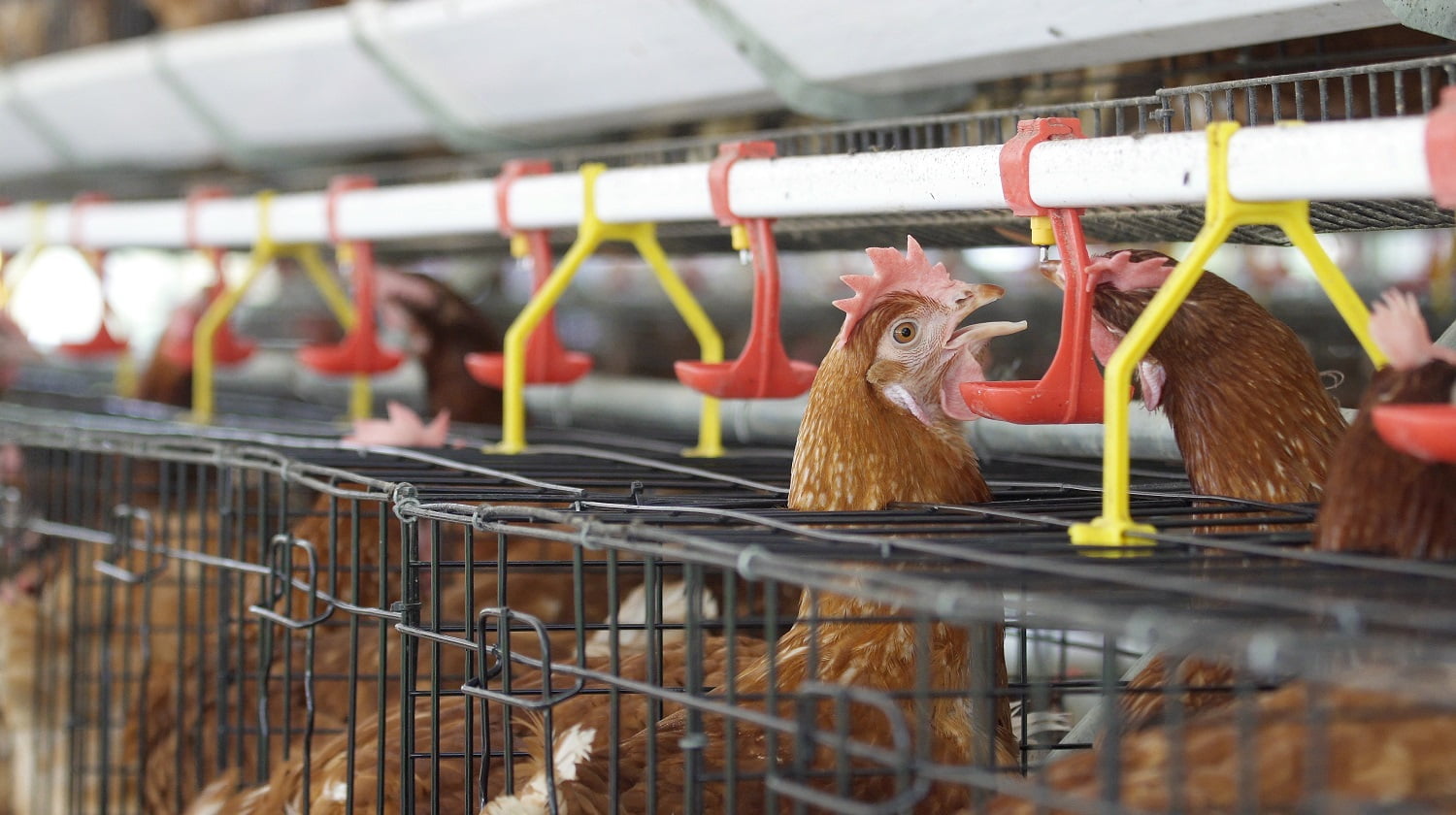 Backyard Coop Plans 

One of our top recommendations is a backyard coop plan, which is ideal for people who want to undertake a DIY project. It's straightforward to implement, and the entire procedure is available in a detailed diagram with a series of easy-to-follow steps. As a result, you can build the structure precisely like it is shown in the diagrams.
Your chickens will have a comfortable, snug home, and you can house ten of your feathery friends at a time. Interestingly, this design features a window ensuring you can keep an eye out for them without any difficulty. First-time users will especially like what it offers and, thanks to the tool list, you will be adequately prepared before starting with the construction.
Moreover, it provides safety tips as well for a smooth experience.
Building A Medium Chicken Run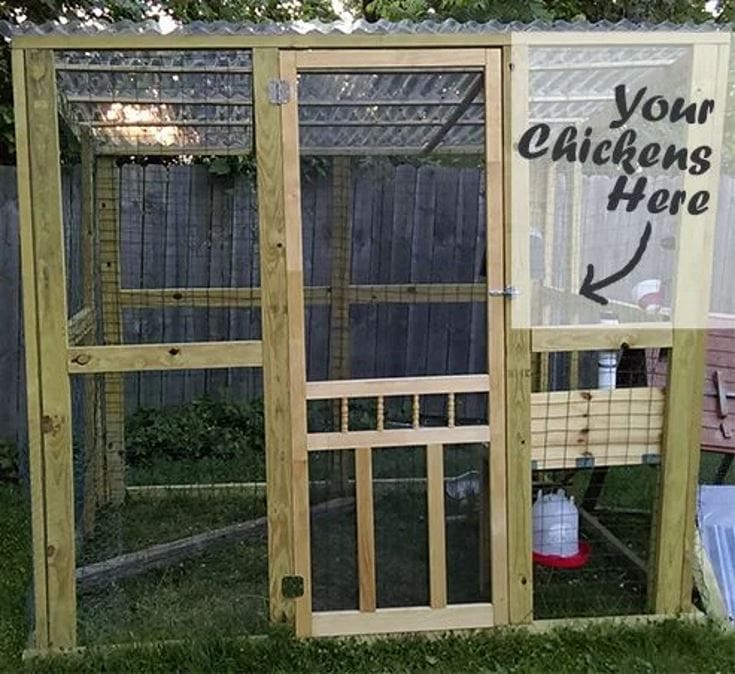 If you're a beginner who is confused with the type of structure you need, we suggest building a chicken run. When you first look at the design, it may appear complicated but rest assured you won't have any problem setting it up. Moreover, it's a free plan meaning it proves to be a pocket-friendly option.
You'll love how it focuses on the details to provide the best possible conditions for your chickens. We like how the step-by-step instructions come in handy, and you won't need many tools to complete the job. Once you're done, you'll have an area that can house 4-5 birds, and it makes for an efficient addition to your existing coop.
Urban Coop Plan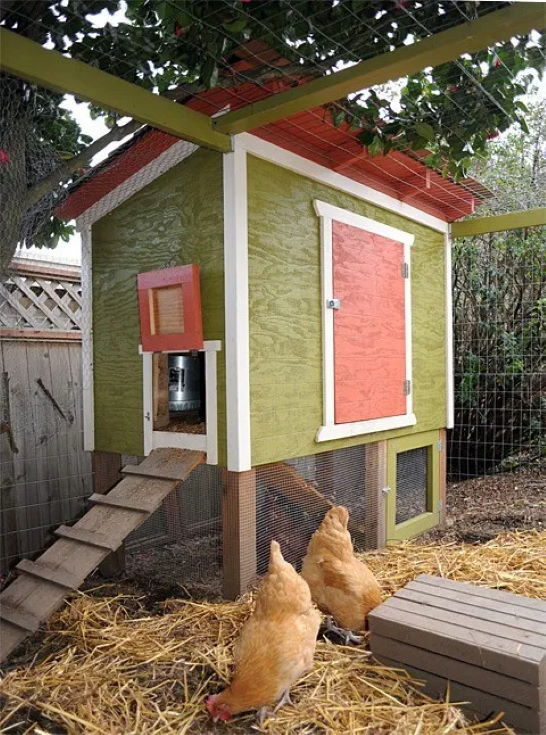 For people looking to provide a cozy place for your chickens, you can't go wrong with the Urban Coop Plan. It looks like a house and affords a comfortable home for your livestock throughout the year. The significant addition comes in terms of the large door, which allows you to pass through.
The chickens have a separate door on the left, which they can access by walking up and down the ramp. What we especially liked about it is that the construction prevents water from getting into the coop. Therefore, your chickens will be safe from sudden weather changes.
Chicken House Extension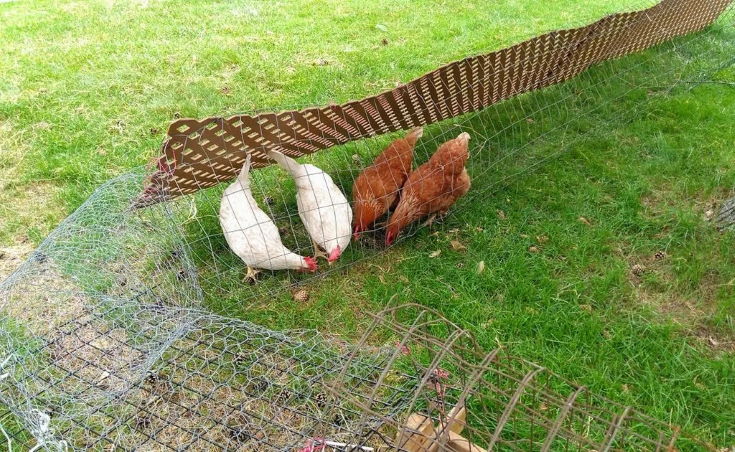 Now, what if you could add a structure to your existing chicken coop that would allow the birds to roam freely? Sounds exciting, doesn't it, but you also need to be wary of predators. However, by making this extension, the chickens remain protected from all sides while having sufficient freedom.
It comes with a welded wire to ensure nothing can get in or find a way to bite through the mesh. Your chickens will also be healthy, allowing them to engage with the outside world, thanks to the secure construction. Moreover, it doesn't take much time, and you can complete the work quickly.
Building a Large Chicken Run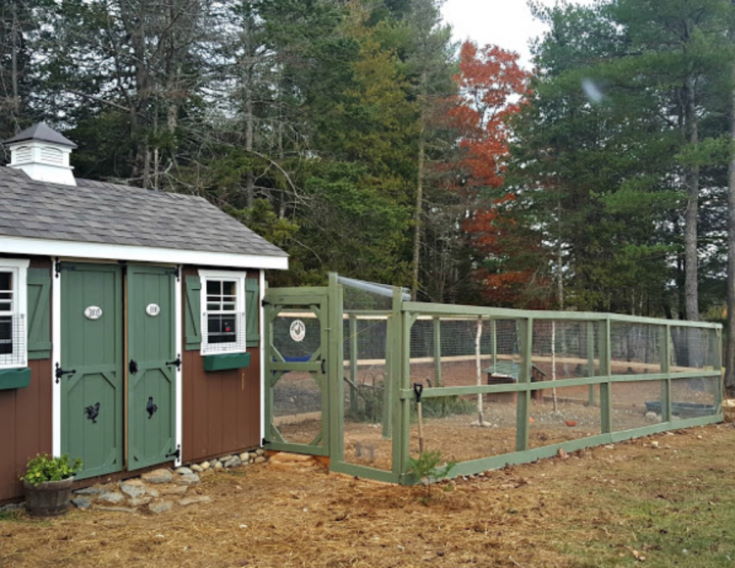 The two essential factors you need to keep in mind when building a chicken run is that it needs to be safe and secure. Your birds must be well protected against predators as well as changes in the weather. Significantly, depending on the number of chickens you have, you can decide on the size of the run.
Please remember to have a little door on the side that will allow the chickens to pass through. Meanwhile, you'll have to assemble the frame but overall, making a chicken run isn't all that difficult. It provides the perfect solution for taking good care of your chickens.
A-Frame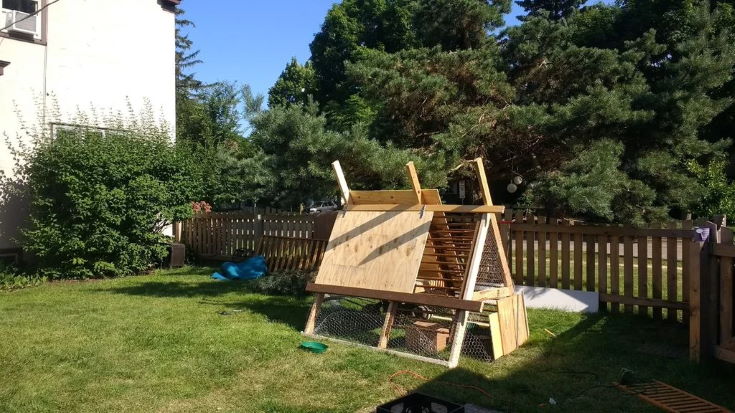 Another fantastic option to consider is making an A-Frame, which gives the appearance of a triangle. All you need is to create a chicken house with a triangular design, thereby providing enough space for the birds to move around. Besides, they are well-protected, and the slanting structure ensures water can't get through during the monsoon.  
All you need is to assemble the frame and sheathing and be patient rather than rushing through it. Once the main structure is complete, please focus on the finishing touches for a reliable experience. Most importantly, it's highly affordable, which makes for a desirable acquisition.
Large Plans and Designs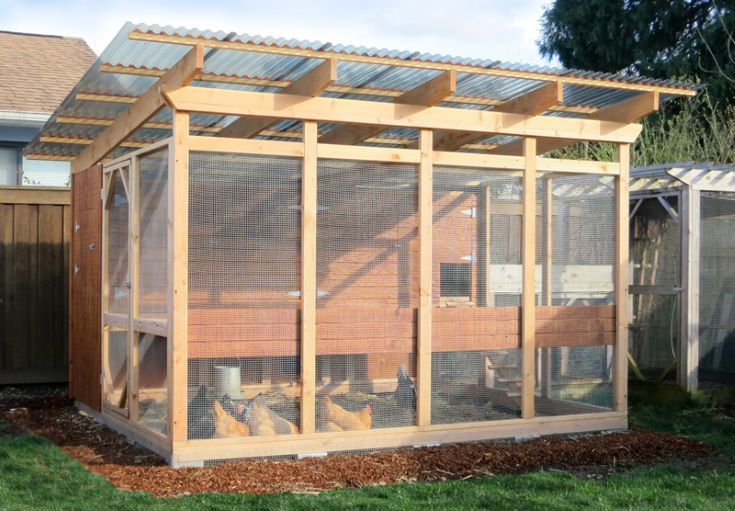 If you're the proud owner of a large chicken flock, then it's only natural you'll be looking to house them in one prominent structure. A large construction may appear tedious, but there's no reason to worry as it also proves cost-effective in the long run. It's certainly more efficient than having to make several small coops.
You can effectively keep a maximum of 16 chickens without any hassle. They will have enough room, thanks to the garden loft open-air design, while the exceptional durability ensures it will last a long time. It's pretty much everything you need, which is the reason for its popularity.
3D Guide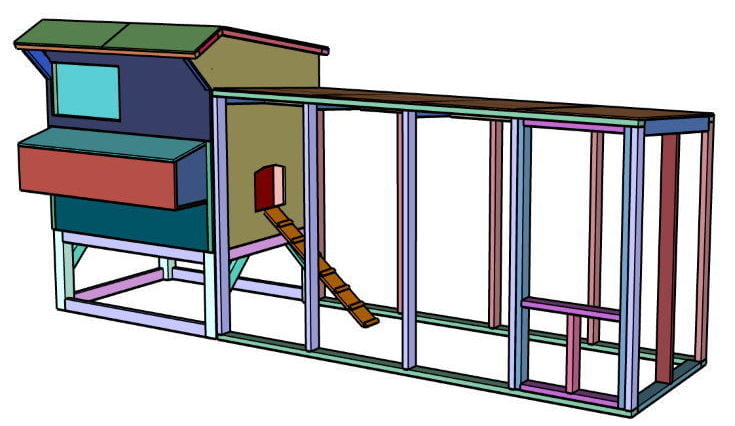 There are few better ways to design the perfect home for your chickens than with the help of a 3D guide. The most significant aspect of the design is that it shows you how the structure is destined to pan out. In that regard, you get all the information, thanks to the detailed steps and graphics.
You also get to know about the cuts you need to make and the dimension of the model based on the available area. Overall, it's an uncomplicated design that features a simple door on the side through which the chickens can pass. Finally, it won't take much time to construct due to the easy assembly and diagrams.
Backyard Coop Idea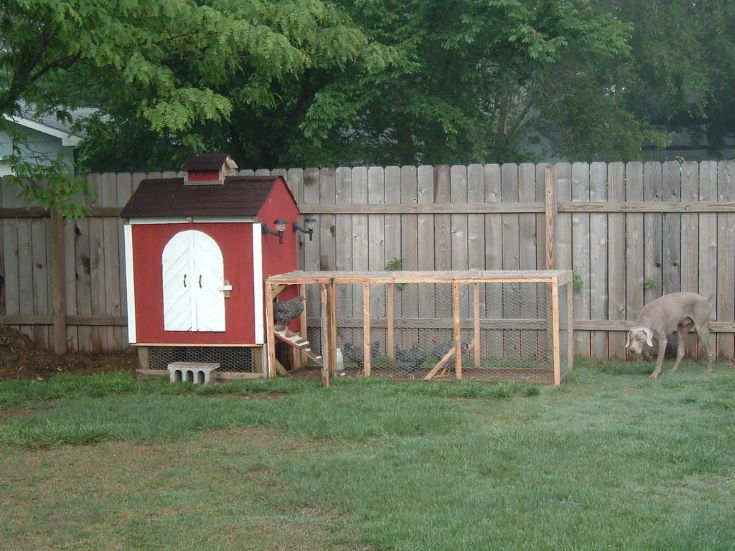 If you've sufficient space in your backyard, then you might consider trying out a backyard coop idea. It features a cute design that looks like something you might see in an animated film, thanks to the red color and contrasting white door. Rest assured, your chickens will love it, and you won't need to spend a substantial amount for setting it up.
The innovative structure comes with two doors – one main entrance for you to enter and a little side door for the birds. The thing to consider is that the completed structure is quite massive, and it's better to get someone to help you.
Custom Chicken House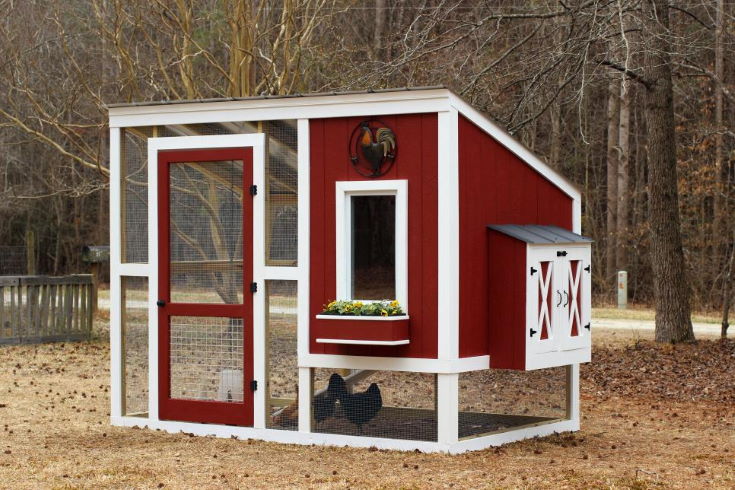 The custom chicken house offers quite a refined living space for your chickens, making it stand out. Even a cursory glance reveals the elegant yet efficient design which works well for any property. You'll notice that it comes with mesh sides to provide an uninterrupted view of the birds without disturbing them.
Furthermore, the mesh has the added benefit of keeping the birds safe and sheltering them in most situations. You'll see it comes with a little flower box under the window to deliver the feeling of a warm home. Also, the large door provides an easy passage to clean the coop, and you've got the option of matching the color to your home.
Plans and Flowers 
For all the things that your chickens need, we bet you never thought flowers would be one of them. But having an aesthetically pleasing chicken house ensures your livestock will have the best living conditions all year round. Besides, it comes with an easy-to-follow instruction manual allowing you to replicate the structure precisely.
What's more, there's a large door for you to enter while the mesh lining keeps the birds safe and prevents them from running out. Finally, the little window complete with the flower box acts as the icing on the cake.
The Palace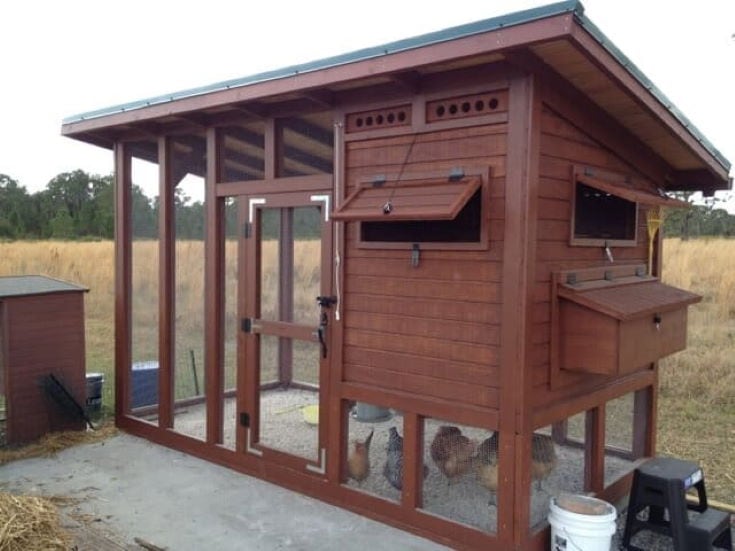 Our next recommendation is called The Palace, and needless to say, you're guaranteed nothing short of the best. Not only does it look good, but your chickens will have enough room to run around. Likewise, you'll be pleased to note that the structure is robust enough to last a long time and can withstand turbulent weather conditions.
The significant upgrade comes in terms of the ventilation system, which permits fantastic airflow. Also, it provides a convenient space for housing close to five chickens.
Hoop Coop 
For starters, you'll immediately notice the curved nature of the structure, which has several benefits. Choosing to construct a hoop coop provides excellent protection against the weather and predators alike. In that regard, the electric fence proves highly useful and makes it stand out in the market.
No surprises then that it's incredibly durable while there's no shortage of space for the chickens. The large door permits you to enter without any difficulty, and you also get a tarp to cover the structure when it starts to rain.
A Home With A View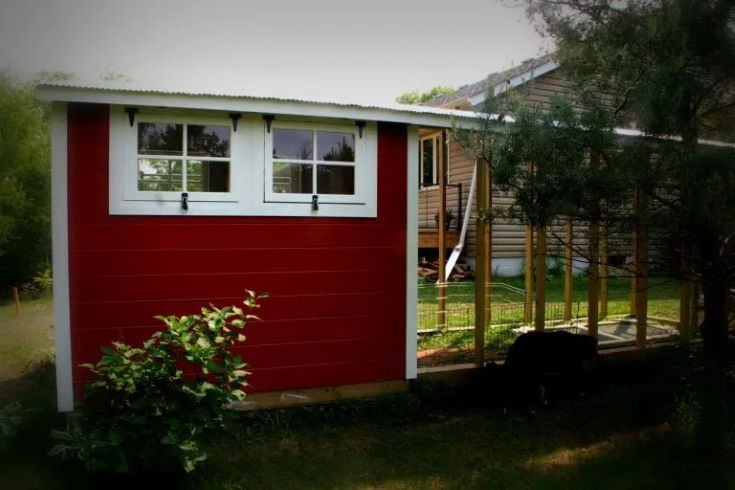 First and foremost, it provides the perfect combination of aesthetic beauty with durability, thereby increasing popularity. It looks great and offers you the chance to invest in something a little more elaborate without things getting complicated.
You'll enjoy the insulated floor while the run delivers additional space for the birds. Interestingly, it comes with four windows, evenly distributed over the front and back so you can check on the birds without disturbing them.
Video Run Plans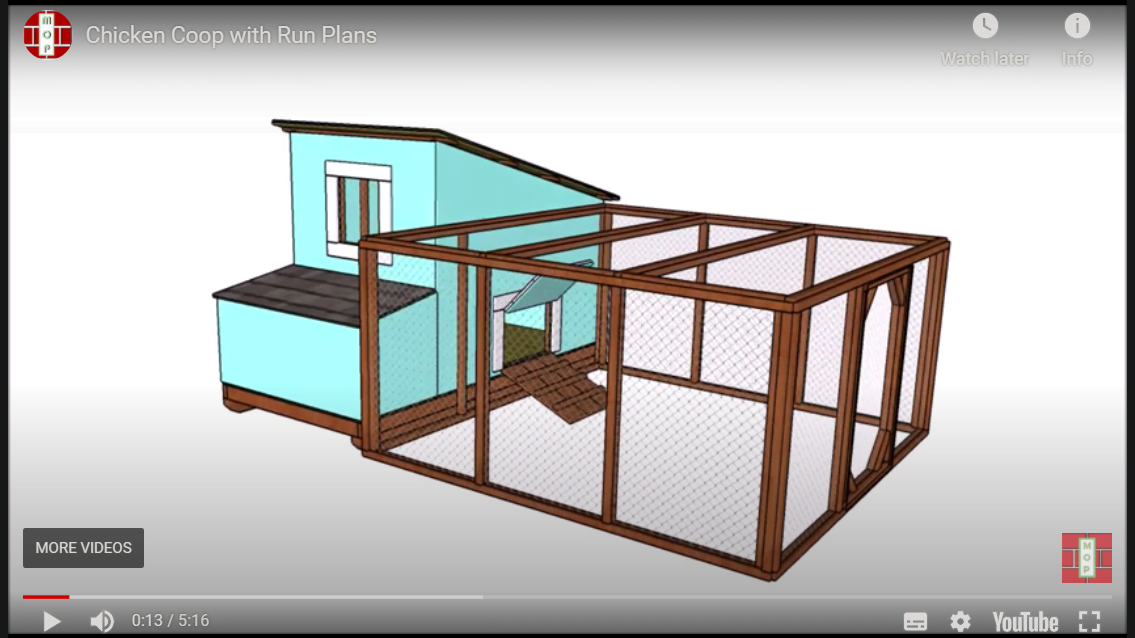 If you're looking for a unique solution to your chicken run plans, then you could watch videos for help. Although following schematic representations aren't tricky, watching videos provides a clear idea of what you need to do. It covers all possible areas and presents a double structure, which is rarely available in other models.
There's a primary blue structure to house chickens, while the attached run area allows the birds to move around freely. Moreover, it isn't costly at all, which is sure to please you, and you won't have any trouble taking care of the birds.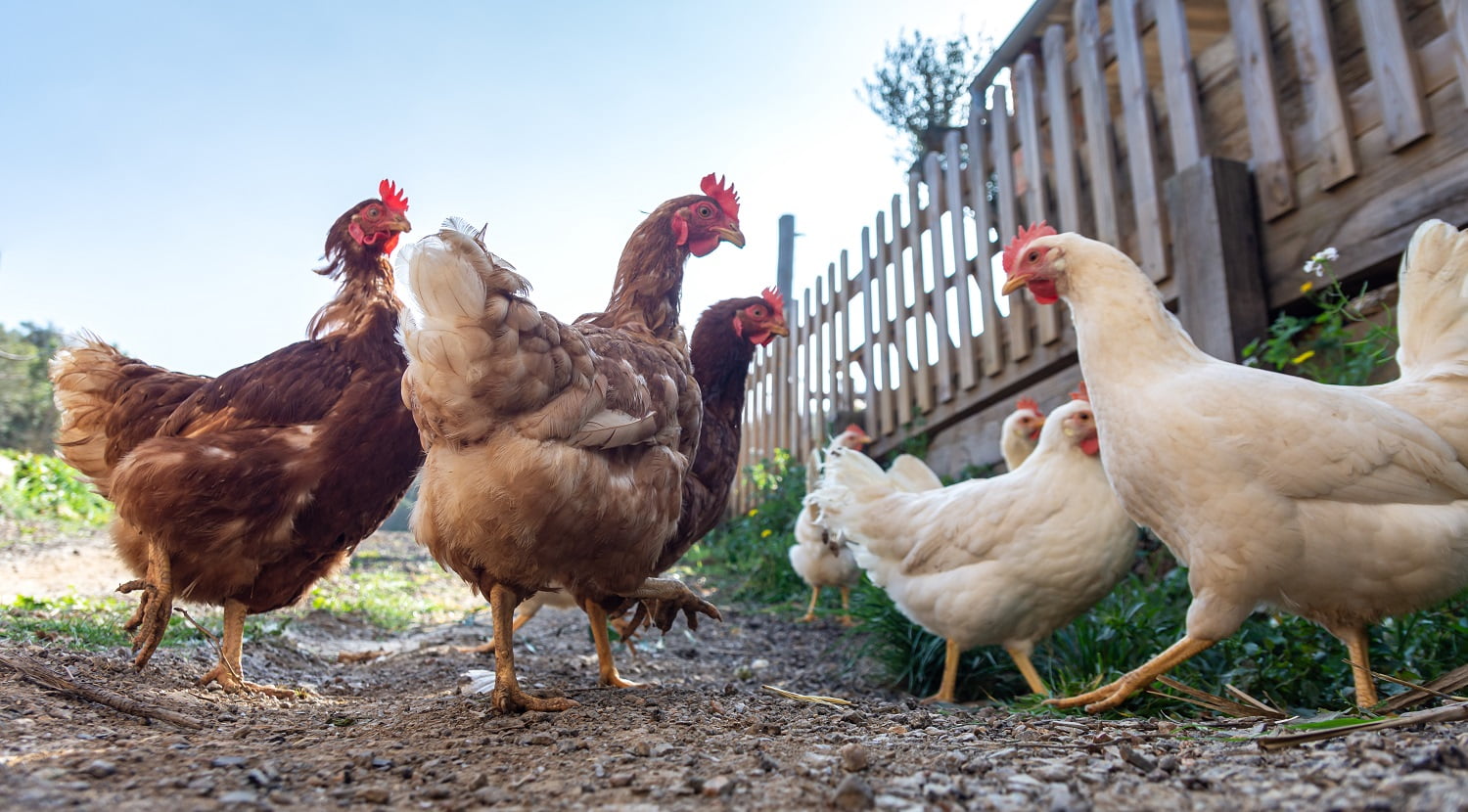 Final Words 
We've reached the end of our guide, and hopefully, you've got enough good ideas for chicken coop run plans.
Try to ascertain the dimension of the chicken run and whether it will be sufficient for all your birds. Rest assured, once you're done, your chickens will have the perfect home.
That's all for now. Take care and bye!
Related Articles
9 Best Automatic Chicken Coop Doors
30 Portable Chicken Coop Plans You Can Easily Move
Best Floors For a Chicken Coop Options Right Now
32 Best Chicken Coop Kits for Sale
57 DIY Chicken Coop Plans in Easy to Build Tutorials